2022 BetDSI.eu Review – Sports Betting and Casino Games
BetDSI.eu is sort of a mixed bag.
We were excited to create an account here at first glance. We hit their site and saw their match bonus offer where you could receive as much as $500 for both their sportsbook and casino.
They were also advertising that they accept Bitcoin and that if you use Bitcoin, you're eligible to receive faster, free, and larger payouts, as well as a larger deposit bonus.
They have also been in business for 20 years, which is usually a good sign. It's hard for a scummy company to be in business that long. Eventually, word gets around, and people stop using them.
Those are some of the positives. However, BetDSI.eu isn't without their negatives.
For example, they don't have the best reputation. One of the issues they had roughly 15 years ago was so bad that the owner could've justified filing bankruptcy.
And recently, there were reports of a few players having their funds withheld. One player had as much as $24,000 withheld for reasons BetDSI couldn't even provide proof for.
As such, their reputation and ratings have plummeted across betting sites and forums on the web.
Does that mean that they're not safe to join, though?
That's hard to say. You could make an argument that you should avoid them at all costs. However, we could also argue that they're safe enough to join but that you should exhaust all your other options before coming here due to the increased risk.
We'll talk about all this in our review below. As always, we cover both the good and the bad that we find so that you can make an educated decision as to where you should spend your hard-earned money. BetDSI.eu is no exception.
So, without further ado, let's get into the review.
VISIT BetDSI.eu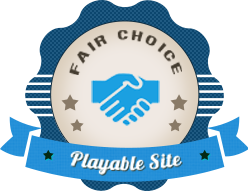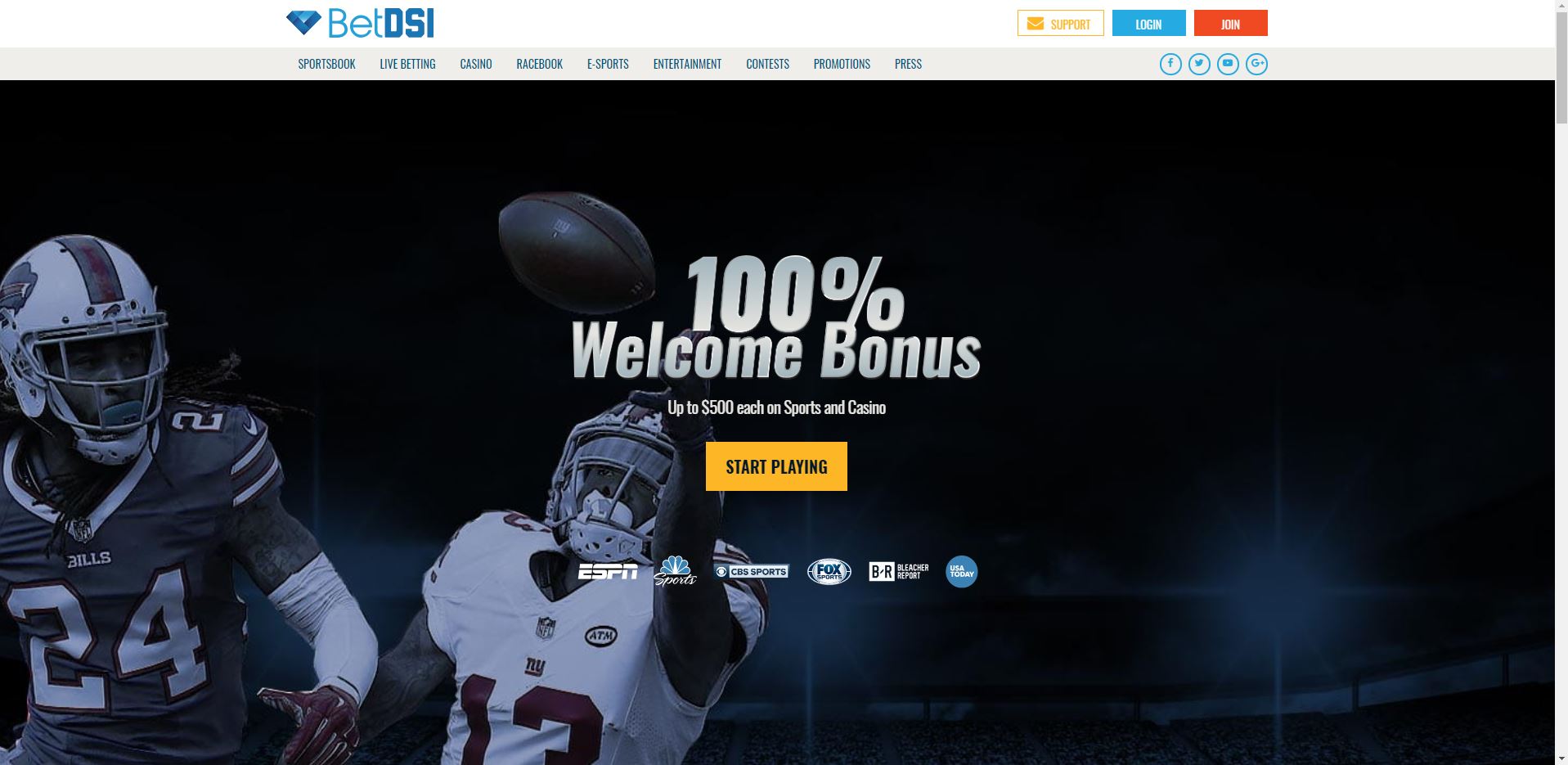 Website: www.betdsi.eu
Launched in 2002
Licensed and Regulated in Costa Rica
Email: csd@betdsi.com
Telephone: 1-822-223-8374
Accepts Bitcoin
Deposit $25-$50k with Bitcoin
Bonus Info and Terms Vague/Inconsistent Across Site
Betting Lines Not Ideal for Recreational Bettors
VIP Program Can Be Pulled for Profitable Bettors
No Live Dealer Games or Progressive Jackpot Slots
Have Withheld Winnings Without Proof
BetDSI.eu Basic Information
BetDSI has been in business since 1991 and online since 1998-1999. This means they've been in business for nearly 30 years.
This is usually a good sign. It's hard for a rogue operation to stay in business that long, so you could safely assume that they're a legit casino and sportsbook. And for the most part, you'd be right.
However, BetDSI.eu hasn't been without their issues. We'll talk about that in a second.
They operated okay from the time they launched to about 2002-2003. They were known under several names, some of which they still use today. The names people knew them as include the following.
Diamond Sports International
Diamond Sportsbook
Diamond Sportsbook International
DSI
BetDSI
2BetDSI
Their actual company name is Aracosia de Oriente S.A. This is the name they're registered under in Costa Rica where the company still operates today.
BetDSI.eu Issue #1
The first issue BetDSI.eu was involved in revolves around the internet side of their business and included the two co-owners – Dino and Stretch – and the manager – Robbie McPhail.
The brand started having issues in 2002. The story goes that Robbie and Dino ran things poorly, probably because they weren't coming into the office. The employees weren't being paid, and the sportsbook was failing on the players' end of things, too. So much so that sites were blacklisting them.
Stretch found out and flew to the office in Costa Rica to handle things. The result was Dino taking a break and/or selling off his shares (the story's not quite clear). Robbie was fired, and a large chunk of their 250-member staff was let go.
As the story goes, Stretch said that bankruptcy was an option. He decided against that, though, and ended up giving employees a settlement package. He also worked hard at turning the brand and his reputation around.
Part of that process was moving BetDSI.eu into BetCRIS' offices in June 2003 where they stayed for roughly 15 years.
BetDSI.eu Issue #2
Many reports suggest that BetDSI.eu was owned by BetCRIS/Bookmaker.eu. Others say that they had an agreement where BetDSI.eu rented BetCRIS' offices, customer service, and software.
In July 2018, news reports surfaced that BetDSI.eu was moving to a different server and upgrading their software. They also said in their press release that they were moving and continue to be an independent business in the marketplace.
Many sites that reported on this said that this meant that BetDSI was departing from Bookmaker.
Who really knows?
We only include it here because BetDSI.eu started having issues that have affected their reputation across the web. Problems like this could easily stem from BetDSI.eu parting ways and starting to do business on their own. Maybe they couldn't handle running the business on their own.
For example, there was another big issue recently where BetDSI.eu froze a player's funds (nearly $24,000) because they said they didn't think he was who he said he was. They also said they believed he was betting on behalf of someone else. This was in August 2017.
However, the player had bet with them for roughly 2 years prior to this. That includes cashing out winnings.
Two other players reported having similar issues. One had $11,000 frozen and another $1,500.
The problem here is that BetDSI.eu failed to provide proof to back up their accusations. As such, Sportsbook Review demoted them two months after the first player's complaint. Then they demoted them again roughly two months later to a D+, where they currently sit.
Their ratings aren't much better across the web. Most sites rate them at a D to C+ rating. It's hard to say if these ratings are justified because of the issues above, as their history isn't bad outside of these events.
However, it's not something you can ignore, either. You definitely need to consider these issues when deciding if you want to play here.
Restricted Countries – Who Can't Play at BetDSI.eu
BetDSI doesn't say anything about who can or can't play here in their terms and conditions. All their terms say is that you may only participate in any gambling events if such events are legal from where you're playing or calling from.
In short, they shift this responsibility to the player.
This basically means that just about anyone can join. Whether you can play here legally is an entirely different matter. If you're not sure what the gambling laws are in your area, we recommend you read our jurisdictions page.
The Casino
BetDSI.eu offers an online casino. In fact, they have two casinos – one is called the Diamond Casino, and the other is called the Rebate Casino.
The biggest differentiator between these two casinos is the software providers used. It looks like the Diamond Casino uses Nucleus Gaming software, and the Rebate Casino uses Amigotechs.
Amigotechs has had some issues in the past. For example, they were accused of running fixed games when a report surfaced that a player went more than 500 hands without hitting a three of a kind or better.
For this reason, it's a little tough to get excited about playing here.
However, if you're willing to look past that and/or you plan to stick to the Diamond Casino, then you'll find a decent selection of casino games. Your options will include table games, video poker machines, and slots.
The following sections will look at what you can play specifically and what we liked and disliked most about them.
Table Games
You'll find a solid selection of table games between the two casinos at BetDSI.eu. Here's a look at all the unique titles you can play here.
American Blackjack
Baccarat
Draw High Low
Pai Gow
Red Dog
Ride 'M Poker
Three Card Rummy
21 Burn Blackjack
European Blackjack
Single Deck BJ
Caribbean Poker
Oasis Poker
Pirate 21
Pontoon
Triple Edge Poker
Super 7 Blackjack
Top Card Trumps
European Roulette
Craps
American Roulette
Double Exposure Blackjack
Blackjack Switch
Blackjack Multi-Hand
Blackjack Surrender
Poker 3
Caribbean Stud Poker
Casino War
Sic Bo
Keep'em Poker
This is a great selection overall. What we like about it is that it's not heavily weighted towards any one game, such as blackjack or roulette, like many other casinos do. Yet you still have a few variants of both games to play if you're an enthusiast.
There are also several duplicate titles, multi-hand, and multi-deck variants to choose from.
Blackjack fans should know that some of BetDSI's blackjack games pay 6:5 for natural blackjacks, which isn't ideal. However, there are other games that pay 3:2. This is much better.
Stakes, Graphics, and Final Thoughts
Let's talk about table stakes.
Unfortunately, it doesn't look like BetDSI.eu allows you to play for free. This is a bummer since this is a great way to test games or learn how to play them. However, their limits are reasonable.
The table games we looked at offered limits of $1 to $100. A few of the roulette games we checked out had maximum limits as high as $500. This is pretty reasonable.
The graphics looked great. They're more modern or realistic than other casinos. This gives you a real casino feel, which is great because they don't offer a live dealer casino.
Their games worked well, too. There weren't any lags or bugs on our end. Everything worked as it should.
Overall, we've got little to complain about here. It'd be nice to have the option to play for free. This is a minor complaint, though.
Other than that, this is a solid casino. Table game players should be plenty happy here.
Video Poker
BetDSI has video poker machines in both casinos. Additionally, their Diamond Casino has two separate tabs – one is for their single-hand video poker games, and the other is for their multi-hand machines.
This feels like overkill. It's confusing enough having two separate casinos. Then you add two tabs to one of them, and you're only going to confuse players more.
This is a minor complaint and definitely not something to hold against them. It's more a heads up in case you decide to play here so that you don't miss any of their games.
Speaking of which, here are the different machines you can expect to find here.
10's or Better
All American
Deuces & Joker Poker
Deuces Wild
Jacks or Better
Joker Poker
Bonus Deuces
Double Joker Poker
Split Way Royale
Bonus Poker
Five Draw Poker
Aces & Eights
Aces & Faces
2 Ways Royal
You'll find lots of duplicate titles here between the 2-3 software providers. There are several multi-hand variants to choose from, too.
The software for both casinos is excellent, especially when you compare them to machines from software providers like IGT. These look far more modern by comparison.
As for stakes, you can play for $0.02 to $1 and play anywhere from 1-5 coins. This means you can play up to $5 per round if you bet the max, which we recommend you do even if it means lowering the denomination you're playing in.
The machines worked fine, too, so no complaints there. They also have a double-up feature where you can double your winnings. This is pure gambling, which might be a nice change of pace for a game that's skill-based.
Overall, we don't have anything negative to say here. You could argue that the maximum stakes are too low. However, that's going to affect such a small number of our readers that it's hardly worth mentioning.
The bottom line – most video poker enthusiasts will be happy playing here.
Slots
This section is the same as the last two – you'll find two different slots selections, one in each casino. The following is a list of some of the slot machines you can play here.
Gold America
Halloween Howls
Scuba View
Old West
Beach Party
Pirate's Treasure
Fruitastic
Firehouse Inferno
Jungle
Dog Father
Eye Spy
Kitty Katz
Bushido
Frodi
Critters
Rock and Roll
Match 5
Deep Space
Greens Tour
The Party Guy
12 Animals
Sweet Treats
Firecracker
Rollin' Trolls
There's Gold Yonder
Matinee
Totem Tumble
Super 7s
The Family
High Noon
Geppetto's Toy Shop
Vegas Road Trip
Super Crystals
Spin to Ride
Hyper Galactic
The Job
Fruit Serenity
Mermaid's Treasure
Arabian Wishes
And more!
What's cool about these machines is all the themes they cover. You can play slots based on themes such as outer space, westerns, animals, fables, wizards, cars, and loads more.
There are several features, too. You can play games with bonus rounds, wilds, free spins, and more.
The slot machines from Nucleus Gaming are by far the nicest-looking machines of the bunch. They look like they're from BetSoft Gaming (who is known for creating excellent 3D slots).
In fact, the games look so similar that we wouldn't blame you if you thought they were ripped off. Seriously, compare The Father slot machine from Nucleus to The Slotfather from BetSoft, and you'll see what we mean.
The bottom line – there's a good selection of slots here. They don't have as many machines as you'll find at other casinos, which includes progressive slot machines. Nor will you find an option to play for free.
But if you can look past those minor complaints and are a fan of traditional or 3D slot machines, BetDSI.eu might be worth a look – especially if you already plan to bet on sports here.
The Sportsbook
The sportsbook at BetDSI is interesting, to say the least. This is because – like their casinos – there are two different sportsbooks to bet in. You'd be surprised at some of the differences you'll find between the two.
Before we get to that, let's go over some of the sports and different markets you can bet on.
Football
Baseball
Golf
Ice Hockey
MMA
Boxing
Tennis
Soccer
Rugby Union
Aussie Rules
Darts
Specials – This includes US politics
Volleyball
Wrestling
Futures
Cricket
Auto Racing
Click on most of these, and you'll find a drop-down menu with additional options. For example, you can bet on the upcoming UFC match, different soccer leagues or divisions, futures, props, college sports, and more.
We noticed that there are a few differences between the two sportsbooks as far as the sports they cover are concerned. For example, there were more props, futures, and other betting opportunities in the Retro Book compared to the Sportsbook.
That's not all, though. We also checked out a few lines to see how they compared.
For example, they had odds for a baseball game between the Kansas City Royals and the Cincinnati Reds. Their Sportsbook had the Royals at +146 and Reds at -159. However, their Retro Book had the Royals at +141 and Reds at -156.
This is a huge difference.
We checked out another game, and the difference wasn't as large – only 1 point for both teams. However, it was still different.
For that reason, it's going to make sense to utilize both books. That way, you can get the best prices on your bets. You'll also want to utilize both books because you'll have betting opportunities in one book that won't be available in the other.
Features, Betting Limits, and Final Thoughts
As far as features go, there weren't any options that really stood out. They have a favorites section where you can "favorite" a bet to keep an eye on it. Not exactly mind-blowing, but it's useful nonetheless.
They offer live betting, too. We found way more live betting opportunities in the main menu – outside both sportsbooks – than we did in the Retro Book.
Their minimum bets are $5 online and $100 over the phone. The $5 minimum is much higher than the $1 minimum that most sportsbooks have. Between this and the sharper lines, this might not be the best place for recreational bettors.
As for their max, you can bet $20,000 online and over the phone. BetDSI.eu says that even higher limits are possible. You just need to contact them to see if you're eligible.
Overall, this is an interesting sportsbook. It's a little frustrating how you have to bounce between two different sections of the site to bet sports. This sucks because there's more work involved.
However, if you can look past that and look at their sportsbook as a whole, then there are definitely a few upsides to betting here.
Esports
BetDSI does offer esports betting. You'll find it under its own listing in their main sidebar.
When we were there, they had action on Counter-Strike, Dota 2, and King of Glory. The types of bets you can make include moneylines, spread bets, totals, Map 1, and Map 2.
Based on their rules, it also looks like they cover other esports games. For example, they mention games such as League of Legends, World of Tanks, Smite, Hearthstone, and others.
Ultimately, though, there's not a whole lot to their esports section. If you're not an avid bettor, then chances are you can make this work for you.
Everyone else may want to look elsewhere.
Banking Options
One of the things we noticed right off the bat is that they accept Bitcoin. Everyone can use this option, especially Americans. In fact, customers from America should strongly consider using Bitcoin to gamble online due to benefits such as anonymity and faster, hassle-free payments.
They do have several other options, though, if Bitcoin won't work for you.
One thing to keep in mind is that the banking options and limits posted on their site may differ from what's available to you from within your account. For example, Bitcoin was listed in both areas, but our max was $25,000, while the posted max on their site was $50,000.
We noticed this on several other posted limits, too. This can be frustrating as you're not entirely sure how much or how little you can deposit or cash out.
As for minimum cash-out limits, they're a bit on the high side. Since that's the case, we recommend you wait until you can cash out $300 or more, as BetDSI.eu will cover your banking fees if you do.
Their max limits are on the low side, too. However, the good news is that you can cash out as much as $100,000 (in Bitcoin) per month depending on the option you choose. That's definitely reasonable.
You can expect payments to take anywhere from 1 day (Bitcoin) to 15 days (check) to reach you. This is reasonable assuming BetDSI sticks to these timeframes.
Deposits
Visa - $45-$1,500
Mastercard - $45-$1,500
Bitcoin - $25-$50,000
Ethereum/Altcoins - $25-$50,000
Person to Person - $100-$650
Bank Wire - $5,000-$50,000
Check or Money Order - $500-$50,000
Withdrawals
Bank Draft - $500-$3,000 | $100 fees
Person to Person - $100-$390 | $25-$35 fees
Bitcoin - $100-$5,000 | $10 fee
ACH - $200-$1,000 | $35 fee for every $500 increment
Bonus Promotions
There are several offers you can claim at BetDSI.eu between their casino and sportsbook. On our deposit page, we were given the option of choosing between several of them.
The following are some details about their evergreen promotions, terms, and rewards program.
50% New Member Bonus – Receive a 50% match bonus up to $500. You can use this for both the casino and sportsbook for a total of $1,000 in bonus money.
10% Cash Back – Receive 10% of your net losses back each week on the bets you make in the casino.
15% Bonus – This is for the sportsbook and/or casino. Get a 15% match bonus up to $2,500. This has a 6x rollover.
30% Reload Bonus – This is available only to Bitcoin users. Get up to $2,500 for the sportsbook and/or casino. This has a 10x rollover.
One thing we're not fans of is how vague the information is for their offers. They don't share many details about their offers or their bonus terms. We found nothing about them on their terms and conditions page.
This is important information that you should have up front before you claim an offer. That way, you can decide if it's right for you.
We're also skeptical of the 6x playthrough on the casino bonus. This is way too good to be true. Most casino playthroughs are at least in the 30x range and often much higher.
It's possible that this playthrough only applies to the sportsbook, but you wouldn't know it because they don't post the terms for many of their offers.
That's the extent of our complaints.
Other than these offers, you can also participate in their referral program. You'll get a 30% free play on your friend's deposit up to $300.
BetDSI Rewards Program
BetDSI also has a rewards program. There are 3 levels – Gold, Platinum, and Diamond. The following are details about how you get to each level and what you get when you do.
Gold – Deposit $300 or more (at once), and you'll become a Gold member. Every $300 you deposit from this point forward will be eligible for a 15% free play bonus up to $500. This bonus has a 3x rollover.
Platinum – Earn 30,000 BetPoints within a 12-month period to ascend to this level. You'll earn BetPoints 10% faster at this level, receive 1 Bitcoin cash-out free per day, and be eligible for a 15% free play up to $750 when you deposit $300 or more.
Diamond – You'll hit this level once you earn 300,000 BetPoints in a 12-month period. You'll be eligible for a 15% free play bonus up to $3,000 on deposits of $300 or more. You'll also receive a free Bitcoin cash-out once per day and earn BetPoints 10% faster than Platinum members.
BetDSI.eu also allows you to exchange your BetPoints for free-play money. You'll receive anywhere from $25 to $715 depending on the number of points you have accumulated.
Our biggest qualm is that it doesn't look like casino players can participate. We've also heard that this program can be pulled from bettors who win too much.
Other than those two things, this seems like an okay program.
Mobile Friendliness
BetDSI doesn't have a mobile app. However, you can bet sports or play their casino games from your mobile browser.
The mobile site is designed well. It looks identical to their desktop website, only optimized for mobile. The navigation is identical, which made everything easy to find.
Their mobile casino has fewer games in it than the desktop casino does, though. The Diamond Casino had 27 games – of which only 3 were table games. Their Rebate Casino had approximately 10 games.
The Retro Book loaded right away. It looks like you'll have the same options that are available to you from their desktop sportsbook. Unfortunately, their Sportsbook didn't load for us even after waiting a couple of minutes.
We reviewed their site using an iPhone 8. We have no doubt that newer-generation devices from Apple and Android will work here. There's also a good chance Windows and Blackberry devices will work here, too, assuming you can use a modern and compatible web browser.
Customer Support
Here are your options for contacting customer support.

PHONE: 1-822-223-8374
EMAIL: csd@betdsi.com
LIVE CHAT
BetDSI says that they take bets over the phone. However, they don't make their number easy to find. We had to find it somewhere else.
That said, it's great to see that they offer phone support, as not many sites do. That way, you can make bets over the phone if you prefer to go that route or actually speak to a real person whenever you run into an issue.
We sent them an email to test out their support. They responded quickly considering the time zone difference. However, they didn't seem eager to help us since we emailed them from an email that wasn't associated with our account.
This isn't okay. That sort of response can definitely turn someone off from playing here. And considering they have so much vague information on their site, it's only logical that they're going to have more questions to answer.
Hopefully, this was just a fluke and not standard practice for them.
Conclusion – BetDSI.eu
What do we think? Is BetDSI.eu worth your time and money?
That's a hard call.
They have some things going for them. For example, they have several promotions that you can claim. Their offers have reasonable playthroughs, too.
A few of their banking options have high withdrawal limits. This is especially true if you plan to use Bitcoin, Ethereum, or other altcoins.
Then there are plenty of gambling opportunities between their casino and sportsbook. They might be missing a few things, such as live dealer games, but most people should be satisfied playing here.
That's all the good stuff. Then you have the not-so-good stuff.
One of the things we're not huge fans of is how vague some of their terms are. Between who can play here and their bonus terms, this info is nowhere to be found in their terms and conditions.
Then there are the issues the company has had. You can ignore the stuff from 15 years ago, as so much can happen – good or bad – in the time since then.
What you can't ignore, though, is the $36,000-ish they've withheld over the past year because they say they can't verify the players' identities. This is despite the fact that those players have all played there for a while and have received cash-outs in the past.
This seems a little shady.
We're not sure that's enough to blacklist them, though… not yet, anyway. However, we do think there are far better options for both recreational and professional bettors, as well as casino players.
All that being said, feel free to create an account here if you see something that catches your eye. However, just know that the risk is a little higher here.
Otherwise, we recommend that you exhaust your options elsewhere.
There are just far too many higher-rated sportsbooks and casinos you can join
instead.