Use Our 2022 Casino Blacklist to Protect Yourself from Gambling Scams Online
Don't get scammed by a blacklisted casino. Stay safe and play at El Royale Casino, our most legitimate and fastest paying online casino for 2022.
There are hundreds of casinos online. Many thousands. Each one eager to take your deposit.
But …not every casino's as keen to give your money back.
Or, to follow their own terms and conditions.
Or, to offer fair games.
Or, to pay their affiliates.
These casinos – rogue or scam casinos – are exactly the types you want to avoid. Unfortunately, they run rampant online and make up the majority of choices you have.
So, the question then becomes, how do you separate the wheat from the chaff? The good guys from the bad guys?
How the heck do you know which safe online casinos to join …and, which ones you should avoid like the plague?
It's not easy …or even foolproof …but one way to do it is to refer to a blacklist.
A blacklist is a list of rogue casinos. They're added to these lists because customers complained about how they were being mistreated or stolen from – with proof.
So, we put the bad guys on a list for everyone to see …and to make sure no one ever joins one of these shady casinos in the future.
Reasons Why We Blacklist Online Casinos
First, let me say that there's no universal blacklist. You're not going to find the same casinos on every blacklist you come across online.
There should be, though, since it's hard to deny when a casino or business has screwed over their customers.
But there's not. Each website compiles their own list using their own biases, experiences, research and resources.
However, while each list may be different, the reasons for adding a casino to the list are often the same. It's because the casino pulled one of the following shenanigans.
Common Shenanigans Scam Casinos Pull
Unfair Games
All games should be random for them to be fair. A scam casino will rip off their games and/or alter them in such a way that they're given the advantage (on top of the advantage these games already give casinos).
A scam casino may also tweak their free practice games to favor players to encourage them to play the lesser "fair" paid games.
Non-Payment
For whatever reason the casino won't pay a player his or her winnings. Now, there are legitimate reasons for a player not being paid, such as because they cheated, abused offers or didn't fulfill the terms of a bonus offer.
But a rogue casino will use these reasons as an excuse, even if there's no proof the player's in the wrong. Instead, they accuse the player in order to stall, and hopefully boring the player into playing or taking another bonus so that they won't be able to cash out.
Non-payment also applies to marketing partners, like affiliates. Think about it – if the casino cannot or will not pay affiliates, how long do you think they'll continue to pay their players?
Slow Pay
Similar to non-payment. A shady casino will take weeks, months or even years to pay players back, either because they don't have the cash flow -which is scary- or because they want to encourage the player to continue playing or to take a bonus so that they won't cash out. Both are rogue behavior.
Meanwhile, players are getting the runaround, partial payments and/or bouncing checks.
Predatory Terms
These are casinos that have outrageous terms like 50x or 100x bonus rollover requirements, a cap on how much money you can win with your bonus (max value of x times the initial deposit amount), a limit on how much you can bet per round, or prohibiting games like progressive jackpots from being played while using the bonus.
This can also shady tactics like trying to get a player signed up for a bonus or promotion in the midst of trying to resolve a conflict related to the player wanting to cash out. They don't think the player's legit, yet they're offering him bonuses. The reason is to lock the player into an offer which forces them to play (and lose) more instead of cashing out.
Changing Terms
One of the sneakiest things rogue casinos do is change their terms on the fly, on an as-needed basis. They'll do this when they're in dispute with a player over something they say the player's done wrong, but hasn't really. They'll change the terms to support their argument. Yet, when you look at the archives you can see the terms were recently changed from siding with the player …to siding with the casino.
Marketing Spam
Marketing is what we do (just look at this website). However, we don't think it's right to spam players, forums or websites, which is what many shady casinos do to get new customers.
Licensing and Regulation
When the casino says they have a license, but don't. Or, when they're located in an area that's lax about regulation, which allows them to get away with shenanigans.
Bad to Players: They're slow on support or non-existent. When they verbally threat players.
This is far from a complete list. You'll see more examples of shady behavior in the following sections and in each reason for the casinos in our blacklist. But you'll these are the most common problems, and there's a lot of overlap, too.
How to Tell When a Casino Might Be Headed for the Blacklist
One thing you're sure to find out – and, hopefully, not the hard way – is that there are many casinos who deserve a spot on a blacklist, but aren't there. Or, they're up-and-comers.
This sucks because you can get burned bad if you don't see them coming before it's too late.
We can help you avoid that. The best way to do that is to look out for these signals. If you see them, either avoid the casino or abandon ship before they crash.
Please Note
Some of these are repeats from the last section. The difference is in how a soon-to-be rogue casino transitions from a seemingly okay casino to the following rogue-like qualities.
Slow Pays
The difference here is that the casino may have had no previous problems paying their players. All players got their payments within a few days, or even a few weeks.
But then, slowly, payments started to take longer. Over the course of a few weeks or few months, there are more and more delays. The delays got longer. And the casino has nothing but excuses.
Note: Delayed payments doesn't mean a casino is rogue. It happens to every casino at some point. It's the frequency of delayed payments, and the combination of players getting the runaround, that usually signals that things are taking a turn for the worst.
Affiliate No Pays
Affiliates are 3rd parties that perform marketing tasks on behalf of the casino. This is done at their own expense in exchange for a commission.
Unfortunately, affiliates are the first ones to get stiffed by a scam casino when the casino runs into problems or decides to join the dark side.
Another way rogue casinos will screw over partners is by tweaking their terms and conditions so that affiliates won't be paid for previous campaigns that were once on rev-share (when the affiliate receives an ongoing commission for a player they sent to the casino, for the life of the player).
An example of this is when Bwin Casino changed their terms and conditions. In doing so they retroactively cut commissions they originally agreed to pay to affiliates. They saved hundreds of thousands in ongoing commissions, but they lost the trust they had with their partners.
Too Good or Too Big an Offer
If the casino offers huge matches or huge bonuses (or both) that are just unheard of – we're talking $5,000 here and $10,000 there – that's a sign saying you should avoid them. Look at all the legit casinos and you'll see that most offers are $500, $1000 or maybe $2000. There's something fishy about a (new) casino that's offering 5 or 10x that.
Note: If you look through the casinos on our blacklist, you'll notice that that's one of the things they have in common. Like Loco Panda with their 400%, $4,000 deposit bonus.
Not Keeping Separate Accounts
Another warning sign is if you hear about a casino not keeping player's funds separate from their other funds. In other words, a casino shouldn't be paying their bills – or even paying other players – with your money. That means they don't have (good) cash flow — a huge warning sign that they're unstable.
Jurisdiction
Another sign that things could go awry is where the casino is located – which determines who handles their licensing and regulation. Each location has their different rules, and some are more lax than others. A good example of a lax (aka don't give a hoot at all) jurisdiction is Costa Rica.
From our jurisdiction page (https://www.gamblingsites.com/online-gambling-jurisdictions/costa-rica/):
Due to the lack of specific online gambling legislation in Costa Rica, it's relatively easy for an operator to establish itself in the jurisdiction. A data processing license is needed; the requirements for which include having a physical office located within Costa Rica. There are authorized consultants in the region which offer assistance in obtaining such a license.
Due to a large number of gambling sites basing themselves in Costa Rica, an internet gaming license was introduced. This license is still not strictly required in order to provide online gambling services from the region, although most sites do apply for it regardless. However, there's no real regulation in place, and online gambling operators based in Costa Rica have a lot more freedom in what they can and can't do.
Those are some of the key indicators that something may be wrong -or- may go wrong in the future. You can also do a bit of detective work to see if there's anything you can uncover about a casino before you give them your credit card details.
For example:
Search Google. Use phrases like "casino name scam" or "casino name complaints." Read through the results. Does anything stick out? What do other players have to say about them?
Search watchdog sites. Same idea applies. Read through their articles, posts and reviews. What are they saying about the casinos in your list?
Check for a license. Does the casino have a license? Check the licensor's website to make sure it's legit.
Check the auditing agency. Have the casino's games been tested? Check the auditor's website. Often times they post who they've audited, when they audited them, and the results.
Check for predator terms. Read the casino's terms and conditions. You can learn a lot by what you find. Are the bonus terms reasonable? Are their cash out rules okay? What about their game limits?
Use forums. Forums are where you'll find legit, firsthand knowledge about a casino or company. You'll be the first to find out about delayed or no pays, unfair games, poor support and shoddy business practices.
The bottom line is you should actively search for reasons NOT to join a casino. Scrutinize every detail. That's the only way to make an educated decision as to which casino to play at.
And if you don't find anything?
Then use our blacklist as the last filter. If the casino passes your background check AND doesn't own a coveted spot on our blacklist, then you just might have a winner on your hands.
Conclusion: Do Your Homework, Starting with This List
Okay, now it's time for the moment you've been waiting for – our blacklist of rogue casinos.
But before we get to that, I want to answer two common questions we get about casino blacklists.
1
Do casinos ever get off the blacklist?
It happens, sure. But getting off a blacklist is nothing like coming out of timeout. It takes more than just a week or two of good effort.
A previously blacklisted casino needs to show that, over an extended period of time, that they've changed their shady ways. They're not stealing from players anymore. Their games are fair. They're doing things by the book.
Many rogue casinos have stolen money. So, paying players back is also mandatory.
I don't know of any casinos offhand that was once rogue that is now worth playing at, even after they got off the blacklist. But that also speaks volumes about the number of rogue casinos who have made it off the blacklist …not many at all.
2
Does one bad casino or group mean the others are bad, too?
No, it doesn't – although that is the norm.
One example is some of the casinos run by Deckmedia (Box24 Casino, Black Diamond Casino and Spartan Slots).
From what I understand they've done a good job of running their casino responsibly for several years. They're the only casinos using TopGame software legit review portals recommend.
Now with those questions answered, let's get to our blacklist. We've listed the companies along with any casinos they've operated below. Be sure to bookmark this page as we'll update it with new and/or removed casinos.

AffPower
Various issues including unethical marketing, slow payments, voiding winnings over minor T/C infractions and for illegally hacking blogs to add their advertisements. Oh, and software piracy (pirated games).
Atlantic Casino
Blu Casino
Casino Bordeaux
Cosmik Casino
Crazy Casino
Deuce Club Casino
Euro Moon Casino
Madame Chance Casino
OceanBets Casino
Osiris Casino
Park Lane Casino
Ramses Gold Casino
Slots500 Casino
Triomphe Casino

Betfair
Poor casino practices. More specifically, failing to honor a Happy Hour bonus promotion when they made a mistake and players took advantage of it. Betfair confiscated player winnings and refused to give it back; to do the right thing when they're the ones who made the mistake.

Betvoyager
For encouraging their own customers to spam casinos and gambling related sites. They later made it a condition of being paid their winnings (spamming to get paid). Per their T/C's: To dismiss any doubts which players may have, the winnings can only be received upon one condition: the winners must make a publication regarding their win in the BetVoyager tournament.

Casino 1×2
Didn't pay players when they ran out of money. However, they stayed open and continued to accept deposits from players who didn't know better.
Curgam Group
Repeatedly spammed players via email. Ignored customer requests and outright refused to pay players. Still in operation today.
99 Slot Machines
Mighty Slots
Plenty Jackpots
Real Vegas Online
SlotLuv
CyberRock Entertainment N.V. Casinos
Frequent player complaints for non-payment, slow payments and runaround from support. Predatory terms including being limited to cashing out 10x your deposit if you deposit less than $250 (even if you don't claim a bonus).
21Grand Casino
Casino Fiz
CrazyWinners Casino
Euro Fortune Casino
EZ Scratch
Play2Win Casino
Rockbet
Slots Jackpot Casino
SupremePlay Casino
Tradition Casino
Vegas Days Casino

FutureBet Casinos (iGaming)
Never paid licensees, players or affiliates.
Big Daddys Casino
Doms Casino
Empire Casino
RioParty Casino
US Star Casino
300 Chips
Ace City
Amco Poker
Average Joe Poker
Touch Stone Gaming
Vegas 24
Beach House Poker
Don Poker
Down Home Poker
Dukes Palace
Jack Daddys Poker
Lucky River Poker
Maya Gaming
Open Table Poker
Podium Poker
Poker Syndicate
Xtreme Bluff
Want My Poker
Poker Dealer
Poker Eon
Poker Poka
Pokers DNA
Poker Souls
Star Online Gaming
Stinky Fish Poker
Texas Holdem Room
The Golden Vegas
The Poker Club
Gambling Federation (CGTV Games)
They installed malware and modified hosts to block other casino domains. There are still a few in operation. Locked player accounts, denied winnings and customer service nowhere to be found.
BlackJack Club
Commodore Casino
Pink Lady Casino
Video Poker Classic Casino
707 Casino
After Work Casino
All Poker Games
Amazing Video Poker
Casino 3X
Casino Alhambra
Casino Freedom
Casino Grande
Major Slots
Max Slots Casino
Casino Italia
Casino Mel
Casino Poker Las Vegas
Go 4 Millions Casino
Golden Balls Casino
It's Las Vegas Baby Casino
Jeux de Cesar
K2 Casino
Lady Luck Online Casino
Lucky Gate Casino
Magic Vegas Casino
Maximus Casino
Mickey's Club Casino
Mr. Casino
Oceans Online Casino
Online Casino Fever
Pure Slots Casino
Rich Club Casino
Rockland Casino
Royal City Casino
Sizzling Slots
Slots Express Casino
Video Poker Saloon
Winners Goldmine

iButler Casinos
Spammed forums by pretending to be a happy player. Also ripped off games and content. Something their licensing jurisdiction failed to oversee/notice/take care of.
Isagro Holdings Casinos
They used to be a solid group of casinos blogs and forums would happily recommend. However, between delayed payments, tiny cash outs and delays – and being closed
Rendered inoperable
it's a good idea to never join one of their sites. They opened a new casino – Liberty Bell Casino – in 2015 without taking care of their past issues. However, someone verified through their Skrill account that it is them (still operating under Isagro Holdings).
Cherry Red Casino
Liberty Bell Casino
Pure Vegas Casino
Rushmore Casino
Lock Casino
Had funds seized by a payment processor that left them unable to pay players. Payments are slow and infrequent, if anyone is paid at all. Many players were trading/selling their funds as low as .33 cents on the dollar. Some players waited more than a year to be paid, all the while the casino/poker room is/was still accepting new players AND taking lavish trips.

Lucky 18 Casino
Has a reputation for not paying players. The owner was arrested in Israel in 2009 and charged with offering an illegal gambling site to residents. The site closed in early 2011, but appears to be operating again while using TopGame software.
Netad Management / Affactive / Winpalace Group
Targets American players. Pays slow (in increments as small as $500). Stalling players for as long as 90 days for "verifications," then only offering $500 and a deposit bonus. And if you wait out the 90 days you will also be told your cash out is denied because you haven't played at the casino recently. The owners were arrested for fraud/hacking in July 2015.
Begado Casino
Casino Titan
Grand Macao Casino
Jackpot Grand Casino
Slots Jungle Casino
Slots of Fortune
WinPalace Casino
WinPalacePlay
Operia Costa Rica Casinos
All casinos have no license. Running pirated software. Likely that games aren't fair or random at all. Slow or no pay to winners.
Always Cool Casino
BetDNA
Moneystorm Casino
Pamper Casino

Playtech Casinos
Predatory terms for limiting payouts on progressive wins. Casinos limit how much you can cash out on huge wins, which is crazy considering how long it can take to cash it all out.
Here's a good example of this: A player won $4.1 million in 2009 at Joyland Casino. She found out that she could only get $9,000 per month, which means it'd take 39 years to get all paid out.
When she told the casino she was upset, they asked (encouraged her) her if she'd be interested in taking only half which would be paid immediate with a 60k rollover. She ended up taking the deal.
The casino kept $2 million in money that wasn't theirs (it came from player bets).
Many casinos have these terms.
7Regal Casino
21Nova
50Stars Casino
African Palace Casino
Bwin
Carnival Casino
Casino Bellini
Casino Del Rio
Casino Las Vegas
Casino King
Casino Tropez
City Club Casino
City Tower Casino
Club Dice Casino
Crown Europe Casino
Euro Max Play
Europlay Casino
Giant Vegas
Grand Reef Casino
Indio Casino
Jackpot247
Joyland Casino
La Isla Online Casino
Magic Box Casino
Majestic Comet Casino
Noble Casino
Palace VIP Casino
Party Casino
Planet Kings
Prestige Casino
Prime Casino
Royal Dice
Sierra Star Casino
Sky Kings Casino
Super Casino
Swiss Casino
Titan Casino
Vegas Red
Vernons Casino
Winner Casino
Rand Logic Gaming Casinos
They proudly publicized a huge Beach Life slots jackpot winners. But they stopped making the agreed payments. When the player asked about the payments she was ignored and later flat-out told she wasn't getting another penny.
They said: 'Listen, I don't like your attitude. You're not going to get a cent of your money anymore. And you can go to the papers, and you can go to your lawyers because we're an overseas company and they can't do anything to us.''
African Palace Casino
Grand Reef Casino

Revenue Jet Casinos
They're connected to the Winpalace Group. They target American players. They slow pay winnings and have started using stall tactics under the reasoning of 'security procedures'.
It was later figured out these guys are also connected to Affactive. They went offline around the same time.
Classy Coin Casino
Loco Panda Casino
Grand Parker Casino
Onbling Casino
Sorila Commercial Casinos
Recruited black hat webmasters to advertise their casino in 2008. Eventually player inboxes were full of spam and malware. It seems like this outfit bought stolen databases of personal information from other casinos. Other problems include not being paid, credit cards being billed twice and threats against players who complained.
Gold VIP Club Casino
Golden Gate Casino

Sunny Group Casinos
Frequent player complaints about slow and even non-payment of legitimate winnings.
Casino Fortune
Goldgate Casino
Miami Beach Casino
Poker Show
Teller Processing Casinos
Refuses to pay players without explanation. Their affiliate program stopped paying partners and affiliates.
Giant Vegas Casino
Royal Dice Casino
Sierra Star Casino
Nuts Poker

TopGame Casinos
A variety of problems including stalled payments, support ignoring players and payments being made only after being hassled. Low weekly withdrawal limits.
50 States Casino
7Reels
7Spins
Aztec Casino
Black Lights Casino
Casino Crystal
Casino Moons
Casino Stars
Casino States
DiamondVIP Casino
Diceland Casino
Gold Vegas Casino
Mayflower Casino
Mona Casino
Money Casino
Planet 23 Casino
Rialto Casino
Rich Casino
Rome Casino
Royal Kings Casino
Silver Bets Casino
Thebes Casino
us.blackjack.com
Winward Casino
Vegas Casino 21
Yes We Can Casino
VIP Golden Club
A PHP-based casino software that allows operators to cheat by setting different payouts for real and fun play mode. It also allows operators to bank a certain percentage of every bet so that it cannot be won back.

Wager21 Casinos
Games are set to be looser while in play/free mode to trick people into depositing after they win. Even their T/C's say so:
Do the Free games payout the same as real games?
Our Free Games are programmed for FUN and give higher payouts.
Gold Betting Casino
Lady Dream Casino
Players Vegas Casino
Bet-Search.com
CasinoLuckyDog.com
DiamondGal.com
EazyPay.com
GrandCasino.com
Largocasino.com
Luckydogsports
TopLineBingo.com
Additional Rogue Casinos Operating with Fake Games
There's been a rise in sketchy, unlicensed casinos that are running fake games pirated (read: stolen) from software companies like Net Entertainment, Playtech and Novomatic.
Many of these casinos accept bitcoin only and cater to Russian speaking markets.
1bet2bet
724arena
77Jackpot
BTC-Casino
Casino Atlanta
Casino4live
CasinoGirl
Otobet
Twist Casino
You should avoid these casinos simply because they're unethical – they steal from other companies. More than that, though, since their games are pirated and the random number generator is replaced on the backend, you're being cheated when you play these games.
You're better off finding a legit casino that offers these games.
Tired of Getting Scammed? Check Out Our Recommendations
Online casino scams suck, but just because a casino isn't on this list doesn't mean that it's safe.
That's why we've done the hard work for you and tested hundreds of online casinos to find the most reliable sites out there.
Below, you'll find not only the safest but the best online casinos overall.
How We Rate

Safety & Security
You should be able to gamble online without fear. So we only recommend licensed sites that use the latest security and encryption techniques.

Bonuses
Maximize your bankroll with fantastic bonuses. Our recommended sites offer valuable bonuses with fair terms and conditions, including manageable wagering requirements.

Games & Betting
The best sites have the best wagering options. That's why you will find extensive games and betting opportunities on our recommended sites.

Banking
Getting your money to and from your account shouldn't be a hassle. We only recommend sites with a variety of convenient banking methods, including cryptocurrency and e-wallets.
AUGUST
Casino of the Month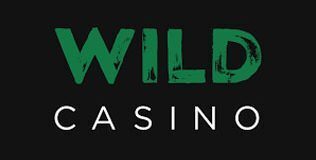 Welcome Bonus
250% up to $5,000
Read Review
Visit Site