F1 Betting Guide – Bet on Formula One Online
Formula 1 is the most popular motorsport in the world, with millions of fans watching every race.
It's no surprise that many also love betting on F1 with real money. If you do too – or if you want to – you'll appreciate this guide.
Rank
Betting Site
Exclusive Bonus
Get Started

#1

BetOnline Sports

60% Up To

$1,000

Visit Site

Visit Site

#2

Bovada Sports

50% Up To

$250

Visit Site

Visit Site

#3

BetUS

125% Up To

$2,500

Visit Site

Visit Site

#4

Everygame

100% Up To

$500

Visit Site

Visit Site

#5

MyBookie

100% Up To

$1,000

Visit Site

Visit Site
Our Formula One betting guide can help you in various ways. We feature the best F1 sportsbooks online, all of which deliver excellent odds and betting markets for every race.
We also go through the different Formula 1 bets at your disposal and share our expert tips on finding value. To summarize, we explain all about how to bet on F1 and win money.
Formula One Betting Guide Table of Contents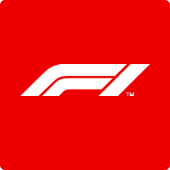 Best F1 Betting Sites for 2022
Want to know where to bet on Formula 1 racing online? Look no further than the Formula 1 online betting sites listed above.
Our top-rated F1 betting sites and sites provide excellent value for your cash and come with several other perks.
Let's take a look at all the factors we use to find the most legit F1 bookmakers on the internet.
Security and Safety
Our primary goal is to find trusted Formula 1 betting sites that won't steal your money and will also prevent others from attempting to do so.
What's the point in getting the best F1 odds and promotions if you don't see a dime from your winnings?
That's why all of our recommended Formula One sportsbooks cover the following major criteria.
Legit License – The best sites for betting on F1 online have a legitimate license for real money internet gambling.
Strong Reputation – Our recommendations have a solid history of taking Formula 1 bets online and looking after their customers.
Modern Security Measures – Trusted F1 betting sites take the necessary step to protect bettors' money and personal information.
You can be sure that we only select legit Formula 1 betting apps and online sportsbooks to recommend to our readers.
That's only the start, though, as there are plenty of other considerations.
F1 Odds and Betting Markets
You should always try to get the highest value possible for your F1 bets. The easiest way to do that is to find the best Formula 1 odds online.
That's exactly what the motor racing betting sites on this page deliver. They have excellent prices and a good variety of markets. These are important factors when considering where to bet on F1 online.
We talk more about all the different ways to gamble on Formula 1 races and futures later on.
Bonuses and Promotions for Online F1 Betting
Another factor that directly affects your Formula 1 gambling returns are the offers available for betting on motor racing. We like to see a good number of bonuses and promotions that can help you earn extra cash.
Here's what you can find at the best betting sites for F1.
A large welcome bonus
Reload bonuses
Enhanced odds
Exclusive Formula One promotions
You can often take advantage of all these offers to boost your bankroll.
Our trusted F1 sports betting sites offer fair terms and conditions for all their promos.
Other Features of the Top F1 Betting Sites
The best betting sites for Formula 1 have other advantages that are worth mentioning.
Here are some of the ways they stand out out in the extremely competitive online gambling industry.
Good Variety of Payment Options – The top motorsports betting sites for real money have an excellent variety of payment methods.
Fast Payouts – You'll get fast payouts if you win money from F1 gambling at our recommended sites.
Slick Mobile Experience – Our recommendations offer the best Formula 1 betting apps on the market that work on all popular mobile devices.
Helpful Staff – The best sites for betting on F1 races have staff on hand to assist you and answer any question you might have.
These are just some of the great features offered by the top-rated Formula 1 sportsbooks online. You can see why we recommend them!
Once you've chosen were to bet, it's time to learn how to bet on F1 racing and what your options are.
Formula 1 Betting for Beginners
Before we cover some strategy tips for betting on Formula 1, let's explore the different markets that you are available for F1 online betting.
There are three main options here; betting on F1 races, futures, and live gambling.
They all have their own characteristics, and you can find good Formula One wagers for each. Here's the basic info on how they work.
Betting on F1 Races
Many believe that the best Formula 1 bets are for individual races. You can place a wager on the winner, the podium finish, and other markets that we discuss later on.
This is the preferred way to bet on Formula One for most people because it's simple and quick. You place your bets know if you won or not as soon as the race is over.
Formula 1 Futures
If you prefer long-term Formula 1 betting, you should check out futures.
These normally apply to the results at the end of the season. You can back any driver to become a champion or any team to win the constructor's championship.
The catch here is that you will have to wait for a long time before your bet on F1 futures is settled. Rspecially if you place it before the start of the campaign.
On the bright side, you can find attractive odds and good value.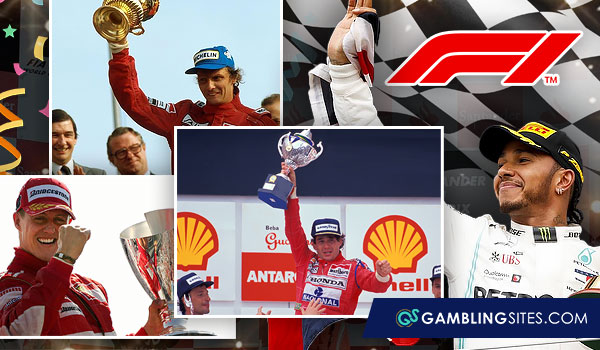 Live Formula One Betting
The last type of Formula 1 betting online is arguably the most exciting one. It can make every round from the competition extremely exciting.
If you have the expertise and experience to recognize the trends and strategies unfolding during a race, you should try F1 live betting.
The top motorsports gambling websites offer in-play odds while the races are running and you can find some excellent opportunities to make money.
Sports Betting Basics
We've almost reached the strategy sections that will give you precious tips on how to bet on Formula 1 and make money.
Before we get there, here are some universal gambling tips that you should be aware of.
With the fundamentals covered, it's time to dive deeper into our strategy for betting on Formula 1 races.
How to Bet On F1 Races
Most people prefer to bet on F1 races, so this is the most logical place to start. You can find plenty of markets and opportunities for every single race during the season.
Building a good strategy for F1 race betting is probably the most consistent way to make money.
Betting Markets for Formula 1 Races
Let's begin with a list of Formula 1 racing betting markets that are available at most of our recommended sites for gambling on F1 with real money.
Race Winner – Nothing too complex here. Simply back a driver to win the race.
Podium Finish – The selected driver has to finish in the top three for this Formula One bet to win.
Pole Position – This one is about the qualifiers and your driver has to win the top spot on the starting grid.
Head-to-Head Betting – You can bet on a battle between selected drivers and pick the one that you expect to finish higher.
Race Prop Bets – Some of the best F1 bets are props on things like whether the safety car will appear or whether a driver will finish in the points.
Now that you know how to bet on F1 races, let's move on to some tips and tricks that can help you make the best of the opportunities at your disposal.
Follow the Trends
Formula 1 might be divided into single Grand Prix races, but none of them are isolated events.
The development of the cars and the teams is fluid, so you should always follow the latest trends that can help you understand what's going on.
Here are the most important factors you should consider for every race.
Fastest Cars – There are always one or two teams that are faster than the rest and you should start your analysis there.
Technical Errors – When a team is struggling to find the balance in the car, you could see errors and early retirements.
Drivers' Form – Naturally, the guys driving the cars are also important when you bet on Formula 1. Confidence and momentum are crucial here.
Direction – What's the overall direction of each team? Are the leading cars losing their advantage or is the gap getting wider?
Make sure to dig deep and stay ahead of the curve for every given race.
That's the best way to recognize F1 betting odds that offer positive expected value.
Speed vs. Consistency in Formula One
If you've been watching F1 races for long enough, you know that there are two main factors when it comes to the strength of a car. The first one is speed and the second is consistency.
Some teams perform exceptionally in the qualifiers because they have a great tempo in single laps. Others are better on race day because they can deliver consistent pace for long stints by preserving the tires and the fuel.
When you bet on F1 racing, you should always consider what's important for the type of wager you selected. Cars that have blistering pace would be preferred when you go after the qualifiers or the fastest laps. Consistency can be the key in the race itself.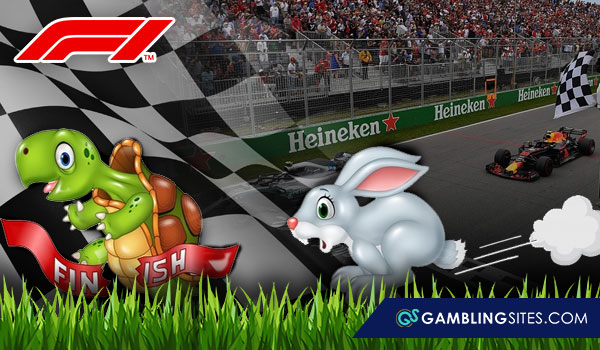 Watch the Warm-Ups and the Qualifiers
Many bettors only tune in to watch only the races, but that's a mistake if you want the best chance to make money from F1 betting online.
Here's how the typical schedule of every Grand Prix on the calendar looks.
Friday Afternoon
Practice 2
Saturday Afternoon
Qualifying
As you can see, the teams have three practice sessions to find the best settings for the current Formula One race. Their main goal here is not to hit the fastest times, but to prepare the car for both the qualifiers and the real deal.
Observe both the warm-ups and the qualifiers to try and understand how each team performs on the selected track. You would rarely see a car that has struggled all weekend win at the end.
Study Weather Reports
This one is kind of obvious, but many people underestimate it when they bet on Formula 1 racing with real money. You should always follow the weather reports!
Some of the wildest races happen in rainy conditions. The temperatures are also of crucial importance for the tires and the setup of each team even when it's dry.
Checking the forecast before placing your F1 bets takes just a minute, so don't ignore this step.
It's also important to consider the weather conditions when live betting on Formula 1 Grand Prix.
Tips for F1 Live Betting
Live betting on Formula One races is another excellent option that can open the door to various profitable wagers.
Watching a Grand Prix develop and following the details is something that many racing fan does anyway. The question is if you have the experience to recognize the trends and exploit them.
Here are the main areas you need to follow if you want to bet on F1 live with real cash.
Race Strategy – You should follow all pit stops and try to figure out the race strategy of each driver.
Signs of Problems – Always check the tempo of the drivers, so you can spot any signs of a potential decline in performance.
Weather Forecast – If there's rain on the horizon, anything could happen!
Pit Communication – Listen to the communication between the drivers and the engineers for some valuable information.
If you can follow all of the above and construct reasonable F1 betting predictions based on the information, you can definitely win money.
Those of you wondering where to bet on F1 racing live will be happy to know that the best Formula 1 gambling sites offer odds during every Grand Prix.
Fastest Lap Betting – Great for F1 Sleepers
If your strategy revolves around finding high Formula 1 betting odds for wagers that have a decent chance of winning, you should definitely consider the fastest lap market for races.
You would perhaps expect it to come from one of the top two or three drivers, but that's not always the case.
Ever since the scoring rules were changed, it has been a wild ride. Nowadays, the fastest lap during the race brings the driver and the team an extra point for the standings if he also finishes in the top 10.
As a result, a lot of drivers that don't have anything to lose or gain towards the end of races decide to make an additional pit stop and attack the fastest lap. Just take a look at the last five races of the 2020 Formula One season.
| | | |
| --- | --- | --- |
| Grand Prix | Fastest Lap Winner | Finish Position |
| Abu Dhabi | Daniel Ricciardo | 7 |
| Sakhir | George Russell | 9 |
| Bahrain | Max Verstappen | 2 |
| Turkey | Lando Norris | 8 |
| Emilia-Romagna | Lewis Hamilton | 1 |
As you can see, a guy from the bottom of the top 10 delivered the fastest laps on three occasions and we can assure you that the odds were excellent!
This happens all the time, so be sure to check this market if you want to make the best of Formula 1 betting online.
Ideally, you should watch the race and place your wager depending on how things are unfolding.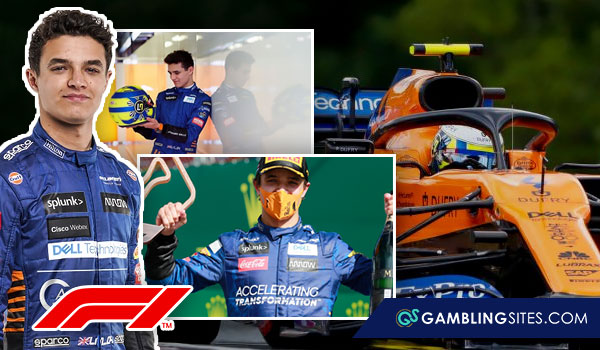 Betting on Formula One Futures
Now for our tips on how to bet on Formula 1 racing futures.
Here are the most popular wagers of this type that you can find on the internet.
Formula 1 Championship Winner – You can back any driver to win the F1 Championship at the end of the season.
To Finish in the Top 3 – A safer option is to bet on a driver to finish in the top 3 of the final standings.
F1 Constructors Championship Winners – You can also bet on any team to lift the constructors' title.
Driver to Win a Race – You can back a driver to win at least one race during the season.
As you can see, most of the F1 future markets available online are fairly straightforward.
Making the most of them is another story! Luckily, we have some Formula 1 betting advice that can help you win money.
Look for the Best Car
The starting point of pretty much all Formula One betting futures should be related to the teams. The gap between the different cars is usually much wider than the gap between the different drivers.
Sure, a guy like Lewis Hamilton is obviously better than Valtteri Bottas. But he has been defeated over a single season by some of his other teammates in the past.
The top pilots on the grid are very close in skill levels, so the car they are driving is most likely the deciding factor over a long period of time. Don't ignore that when it comes to F1 betting.
Back Multiple Drivers for the Title
If you're going to bet on the title, the F1 odds often allow you to back multiple drivers and still make a solid profit.
Let's take a look at the prices for the Formula One Championship from before the start of the 2021 season.
We've picked only the first six drivers because that's enough to illustrate the point.
Unless you pick the top two, any other combination can help to spread your risk while still having the potential to be profitable.
This doesn't mean you should back more than one driver for the sake of it. But if you think that the odds for one of the underdogs have solid value, don't be afraid to place a Formula 1 bet on him. You can still back one of the favorites.
Team Atmosphere Is Crucial
Even the best driver in the best car might fail to win a Formula One Championship if he's constantly at war with his engineers and technical directors.
There are a lot of big egos involved at the highest level. Sometimes, a lack of cohesion can be a huge problem.
Every team needs to work as a unit; from every engineer, through to the driver, and the overall technical direction.
If the unity is lost, the results can suffer and that's always something to consider when betting on F1 futures.
How F1 Betting Strategy Changes Through the Season
You now know where to bet on Formula 1 and how the main markets work. You've also read our F1 betting tips that can help you win money.
Most of our advice so far applies to the season as a whole, but the timing has to be considered as well.
Placing your Formula One wagers early in the campaign is different to betting on the later Grand Prix in the season.
Let's take a look at the key differences and how to adjust to them.
Betting at the Start of the Formula 1 Season
The start of each Formula 1 season is often an enigma and there have been so many surprises throughout the years.
We have certain expectations based on rumors and the previous year's results, but they often are way off once the races return.
That's why you should be extra cautious if you want to bet on F1 early in the season. Certain factors can help you prepare better, though.
Follow the Pre-Season Tests – All teams go through pre-season testing and this can be a good starting point. The F1 official website covers them all, so check the results and carefully analyze them.
Rule Changes – FIA often implements new rules between seasons and some of them have a dramatic impact. I'm sure that many of you remember what Brawn GP did in 2009.
Follow the Rumors – Some drivers might have been on the brink of leaving a team, only for the deal to fall through various reasons. That usually brings tension early on, so make sure you stay on top of the latest speculation.
Simply put, you must stay fully informed when betting on Formula 1 for real money at the start of the season.
You should also keep your F1 wagers at low stakes until you have a better idea of what's going.
Similar principles apply to the return of F1 after the summer pause, but to a lesser extent. The break is not that long, but you should still keep your eyes open for big changes.
Betting Towards the End of the Formula 1 Season
It's funny how Formula One has the traits of both a team sport and an individual sport. The drivers are fighting for their personal glory, but also have to follow the goals of the constructor they represent.
The latter is painfully obvious towards the end of the F1 season when the team makes the decisions and the drivers have to follow them.
That's something to consider when placing your Formula 1 bets because of the following scenarios that happen almost every year.
Pushing One of the Drivers – If one of the drivers is fighting for the title, his teammate will often end up giving up positions based on team orders. Or he might have to follow a race strategy designed to slow down the opposition.
No Risks – When a team is fighting for the Constructors' Championship, the drivers might be warned against taking risks towards the end of the races instead of trying to overtake opponents.
Developing the Car for Next Season – All F1 teams have limited resources and once they can't gain anything from the current season, they allocate them to the car for the next campaign. The performance naturally suffers from such an approach.
These are only three situations that we've seen countless times in the past and there are more.
Always adjust your F1 betting strategy for each race to the team goals in the late stages of the campaign.
Drastic Changes in the Conditions
The track conditions are one of the biggest factors when it comes to betting on F1 for real cash. Some cars are faster and more reliable than the rest in the heat, while others need lower temperatures and humidity to perform at their best.
Every track is different and each team has to prepare for the specific conditions that come with it. Since the schedule is hectic and there's not much time between races, that's not always possible.
In certain key moments, the grid moves to a place where the conditions are drastically different than the previous Grand Prix.
Here are some examples of that based on the 2021 schedule.
Bahrain Grand Prix > Emilia Romagna Grand Prix (Italy)
Russian Grand Prix > Singapore Grand Prix
Japanese Grand Prix > United States Grand Prix
Australian Grand Prix > Saudi Arabian Grand Prix
These are all consecutive races that include a major shift in the weather conditions and we have at least a few of these every year in F1. Follow the calendar for similar changes in order to identify key moments that could impact the balance in power.
If you are successful, you can make a lot of money betting on Formula One online. That could be the difference in both the individual races and F1 future markets, so keep your eyes open.
Racetracks and Formula One Betting
All motorsport fans know how every track in the world is different and the F1 circuits are not an exception.
The weather conditions, the width, the top speed, the best spots for overtaking, the starting line – they all vary greatly and it helps to know what to expect when betting on F1.
Why the Track Affects F1 Betting Strategy
There are plenty of reasons to consider the track when betting on F1 races because the results are greatly affected by several factors.
Weather Conditions – While the weather conditions on the same track can be vastly different in two consecutive F1 seasons, they are similar most of the time. The humidity, the air temperature, the track temperature all influence the cars in terms of tire wear, fuel efficiency, and overall performance.
Overtaking Spots – Some tracks include multiple overtaking spots, others are limited in that aspect and there's not much the drivers could do if they fall behind.
Starting Grid – In some Grand Prix, you might see chaotic starts and plenty of drivers out at the beginning because of the grid position. These tracks tend to be more inconsistent in terms of results.
Driver Preference – Each driver loves certain tracks and hates others. The confidence of a guy who won the same race a bunch of times already could make the difference.
Always research the track history and conditions before you place your Formula 1 wagers.
F1 MONACO TRACK PROFILE
First Race

1950

Total Laps

78

Track Length

3.337 km

Key Features

The legendary Grand Prix of Monaco is one of the toughest in the F1. The track essentially goes through the streets of Monte Carlo and overtaking is close to impossible. The title is usually decided in the qualifiers and in the pit.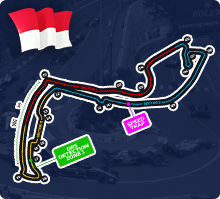 F1 MONZA TRACK PROFILE
First Race

1950

Total Laps

53

Track Length

5.793 km

Key Features

The iconic Monza has been historically dominated by Ferrari and the Scuderia doesn't like losing in its backyard. Niko Rosberg shares excellent insights on Monza and how to master it in this YouTube video, so check it out.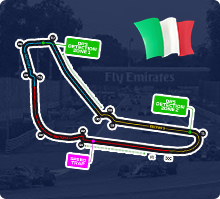 F1 CIRCUIT OF AMERICAS TRACK PROFILE
First Race

2012

Total Laps

56

Track Length

5.513 km

Key Features

The American circuit in F1 debuted in 2012 and many believe it's one of the most exciting tracks on the calendar. It brings a lot of variety, with different challenges for the drivers in each of the three sectors.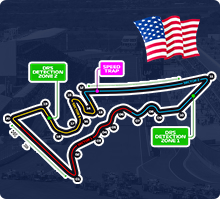 Other F1 Circuits
Here are some key details about the other racetracks on the F1 calendar.
| | | | |
| --- | --- | --- | --- |
| Circuit | County | Total Laps | Track Length |
| Bahrain International | Bahrain | 57 | 5.412 km |
| Autodrom Enzo e Dino Ferrari | Italy | 63 | 4.909 km |
| Autódromo Internacional do Algarve | Portugal | 66 | 4.652 km |
| Circuit de Barcelona-Catalunya | Spain | 66 | 4.675 km |
| Baku City Circuit | Azerbaijan | 51 | 6.003 km |
| Circuit Gilles-Villeneuve | Canada | 70 | 4.361 km |
| Circuit Paul Ricard | France | 53 | 5.842 km |
| Red Bull Ring | Austria | 71 | 4.318 km |
| Silverstone Circuit | United Kingdom | 52 | 5.891 km |
| Hungaroring | Hungary | 70 | 4.381 km |
| Circuit de Spa-Francorchamps | Belgium | 44 | 7.004 km |
| Circuit Zandvoort | The Netherlands | 72 | 4.259 km |
| Sochi Autodrom | Russia | 53 | 5.848 km |
| Marina Bay Street Circuit | Singapore | 61 | 5.063 km |
| Suzuka International Racing Course | Japan | 53 | 5.807 km |
| Autódromo Hermanos Rodríguez | Mexico | 71 | 4.304 km |
| Autódromo José Carlos Pace | Brazil | 71 | 4.309 km |
| Melbourne Grand Prix Circuit | Australia | 58 | 5.303 km |
| Jeddah Street Circuit | Saudi Arabia | 50 | 6.175 km |
| Yas Marina Circuit | United Arab Emirates | 55 | 5.554 km |
CLICK TO SEE MORE
Studying every circuit in detail is crucial when it comes to betting on F1 online, so make sure you are prepared.
Betting on Formula 1 in 2022
The 2021 Formula One World Championship runs over almost nine months, beginning with the opening Grand Prix in Bahrain on March 28 and ending on December 12 in Abu Dhabi.
Our team follow all races and you can expect plenty of useful posts in our Formula 1 blog. It's a great place to get started with F1 betting and here are the latest posts.
We also have regular F1 betting picks for those of you who are looking for some help with their wagers.
They are located in our section with motorsport predictions. Check out the latest picks there, where we cover other races from all over the globe, too.
Finally, here are the other pages in our Formula 1 betting guide.
July
Sportsbook of the Month

Sign up Bonus
60% Up To $1,000
READ REVIEW
Visit Site
X