Fastest Paying Online Casinos in 2022
Who wants to wait weeks or months for to receive their online gambling winnings? You shouldn't have to in 2022, as in this day and age fast payout online casinos should be the standard. Sadly, they're not, and too many real money casino sites take far too long to process withdrawals.
The good news is that online casinos with fast payouts do exist. Even better, we can help you find them, as we list the fastest paying online casinos right here on this page. We also look at the best payment methods for fast withdrawals, and offer some advice for speeding up your payouts.
How We Rate

Safety & Security
You should be able to gamble online without fear. So we only recommend licensed sites that use the latest security and encryption techniques.

Bonuses
Maximize your bankroll with fantastic bonuses. Our recommended sites offer valuable bonuses with fair terms and conditions, including manageable wagering requirements.

Games & Betting
The best sites have the best wagering options. That's why you will find extensive games and betting opportunities on our recommended sites.

Banking
Getting your money to and from your account shouldn't be a hassle. We only recommend sites with a variety of convenient banking methods, including cryptocurrency and e-wallets.
Using fast payout casinos is essential if withdrawal speeds matter to you. And why wouldn't why they? Even if you don't NEED the money you're owed, it's still better to be in your hands than in the hands of an online gambling operator.
You can't play at real money online casinos and offer to pay what you lose in a few weeks time, so why should a casino make you wait for your winnings? They shouldn't, of course, but there are plenty that do.
That's why we maintain these rankings of the best fast payout casinos. Our recommendations are safe and reputable operations, and they don't mess about when it comes to paying out winnings. You can sign up at any one of them and know that you'll receive your withdrawals as quickly as possible and with the minimum of fuss.
Best Online Casinos for Fast Payouts
These trusted online casinos are the top choices to get quick payouts. We've done a lot of research and testing so we can make these claims in good faith.
We explain our research and testing process in the next section. You should read it if you're interested in how we come up with our recommendations of fast paying online casinos.
There's lots of other information in this guide, too. Here's a glimpse of what you're going to learn.
How to evaluate the withdrawal speed of your casino payouts
Why payment speed should matter to you and what it can tell you about the online casino you're playing at
The fastest banking methods you can use and the methods you should avoid if you want speedy payouts
Why progressive jackpot winners may have to wait for their money, even at fast payout casinos
Our ultimate goal is to best prepare you for real money online gambling, preferably at fast paying casinos that are legitimate and provide an entertaining experience.
With that being said, let's jump into our guide, starting with our section on how to find the fastest paying casinos online.
Ranking the Fastest Paying Online Casinos
Some of the questions we anticipate some of our readers having include, "Why should I trust your recommendations?" and "How do I know the fast paying online casinos you recommend are safe for me to play at?"
Those are fair questions. You should always be skeptical of any recommendation list you come across on the internet. Especially when it comes to gambling online for real money. If you're too gullible, you might find out the hard way that there are some shady casino sites out there.
That's why we make recommendations like the ones listed above, for online casinos with fast payouts. We want to help you avoid the rogue operations and help you find the best and safest online gambling sites the internet has to offer.
But we understand if you're a little skeptical. That's why we want to give you some insight as to how we decide who to include on our list of fast payout online casinos. That includes our process for reviewing sites, determining which ones receive our approval, and ranking our recommendations.
Let's start with our reviews.
Our Review Process
The first step we take for any real money gambling site that we might recommend is to review them. We collect a lot of information during this phase. Then, we organize the information into one our in-depth reviews that will tell you everything you need to know about the site in question. The goal is to help you determine if that site is right for you.
Here's the information we collect during this phase.
What can we find out about the company that runs this site?

This information isn't always easy to find since many sites (especially those offshore) prefer to remain private.
Does the site have a license?

We won't recommend sites that don't have a license. And we prefer some licenses over others, as some of them offer better player protection.
What software providers does the casino work with?

Every casino software provider is different in terms of the games you can play. And the more developers a casino works with, the larger the selection of quality games you'll have to choose from.
What games and stakes can you play?

The more players the casino can appeal to (slots, video poker, arcade games, keno, live dealer games, poker, etc.), the more likely we are to recommend them.
What banking methods can you use?

We try to recommend sites that offer a wide selection of banking options with reasonable limits and fees. It's also important that they offer several fast banking options, including same-day cashouts if possible.
Does the site offer a large selection of promotions?

Can you claim deposit bonuses, free spin offers, and free bets? We also look at their promotional terms to ensure they're player-friendly.
Are the terms and conditions fair?

The terms that are most important to us revolve around their bonuses, account management, progressive jackpots, and prohibited countries.
What methods can you use to contact customer support?

The more options you have, the better. During this phase, we also send each site we review an email. The goal is to test their response time and see how helpful their responses are.
How well does the site work on our desktop computers, laptops, and mobile devices?

We test the software to make sure it works well on all of our devices. It's also important to us to see if the casino only offers a portion of their entire game selection for mobile users.
This is a summary of the information we collect. We have active accounts at every online gambling site we review to ensure we have the most current data available.
As we said, the goal with our reviews is to help you figure out which site is the right fit for you. It goes beyond which casinos have the fastest banking methods too, though that is important.
But it's also imperative that the site is safe, fair, offers great promotions, and has software that you like to use. Otherwise, how much fun do you really think you'll have?
Our Seal of Approval
After we review each site, the next phase is to determine if that site is good enough for our readers. We must decide if they're worthy of receiving the GamblingSites.com "Seal of Approval."
When we give a site our Seal of Approval, we're giving you our word that they're safe and secure to join and play at. It means they are licensed, reputable, and offer fair terms.
The biggest differentiator between our Seal of Approval and other sites' "stamps of approval" is that we focus on safety first and foremost.
We choose to focus on safety because we know it doesn't matter how great a casino's games or promotions are if they are ultimately going to rip you off in some way.
Once we've decided that a site is worthy of our approval, it's eligible to appear in our rankings.
This is where our decades of combined experience in this industry comes in. Our team talks it over and decides which casinos should be ranked #1, #2, and so on. The result is a list like the one you see above.
We put a lot of effort into researching, reviewing, testing, and ranking the sites we recommend. Our recommendations are anything but random. That's how you know you can trust them.
What Makes Our Recommendations Different?
We talked a little bit about our process above, but what we didn't talk about is what makes our recommendations different. To wrap up this section, we want to share that with you now.
The following is a list of things that make our reviews and recommendations unique from others on the web.
We create accounts at every gambling site we review.

This is the only way we can ensure that we collect the most current information available. It's also the only way we can test the software.
More than 90% of the information we collect comes from the site itself.

We don't use other review websites for our information to avoid publishing outdated or incorrect details.
The one exception is that we do use forums to see if customers have any complaints about the casino.

That way, we can gauge their reputation and how they treat players.
We don't take money for better rankings or reviews.

Every site has to earn their spot.
Our team updates reviews and recommendations regularly.

We're constantly checking things to that our rankings and reviews are current. If anything changes, not only do we take note of that in the review, but we'll update our rankings, too. This sometimes means demoting or promoting sites.
Our reviews include both the good and the bad that we find.

We don't pretend that any gambling site or online casino is perfect. Perfect simply doesn't exist when it comes to online gambling right now.
Ultimately, we strive to publish useful and honest reviews that we could pass on to our friends and families.
Everything we've covered above applies to all of the categories we rank gambling sites for. We also look at a range of other factors that apply to a specific category. When ranking the best fast payout online casinos, obviously a key factor is how long the payouts take. That's only a part of it, though, as we still look at several other areas that will impact your online casino gambling experience.
This is how we know we're only recommending the best AND fastest paying online casinos we can find.
We're confident in our recommendations and encourage you to give us the benefit of the doubt and join a casino from our list above. We're sure that you'll be glad you did.
Why Fast Casino Payouts Matter
You might read this and think to yourself, "I already know payment processing speeds matter."
We've no doubt that's true. Otherwise, you wouldn't be reading this page and looking for the best online casinos with fast payouts. However, we'd bet that most people care about payment processing speeds because they want their payments as fast as possible.
They want their winnings now so they can make a deposit elsewhere or buy something with their winning.
That's totally relatable. However, that's not the only reason why you should care about payment processing speeds when gambling online.
Payment Speeds Can Be an Indicator of an Online Casino's Health
How fast or slow an online casino is able to process payments can tell you a lot about them. There are a few things you can assume when payments slow down.
The casino might be low on funds. This might mean that they never had good cashflow or reserves in the first place. It could also mean they are failing.
It's possible the operator is stealing from players.
The site might be taking deposits from players and using those funds to pay withdrawal requests.
Slow payments might indicate the casino doesn't keep player funds separate from business funds.
If payments slow down, that could mean an online casino is struggling to find reliable payment processors.
Payments that used to be fast but have recently slowed down can mean the site ran into a technical issue, and there may not be nothing to worry about.
Payments that are slow and eventually stop showing up altogether can be a sign that the casino is weeks or just months out from having to close up shop.
Now, let's define what a slow payment is. A slow payment is a transaction that takes much longer than it should.
For example, you should receive a bank wire within five to seven business days or a check within a couple of weeks. If either payment takes longer than that, the payment is considered slow.
Before you get that far, though, you need to distinguish the difference between the online casino's processing times and how long it takes for the payment to reach you.
For example, a check might take a couple of weeks to hit your mailbox and an additional week for it to clear your bank. This has little, if nothing, to do with the casino. This comes down to the postman and your bank working to clear the check.
What the casino does play a role in is how fast they get your payment out the door. A fast paying online casino will take a few business days or less to get a payment out while others take up to a few weeks.
What Should You Do With This Information?
That depends. Say you always received your payments quickly, then it slowed down all of a sudden. You might give the casino a couple of payments to see if things improve. Give them the benefit of the doubt.
If payments have always been slow, or if the payments slowed down and are not improving, then you need to be on your toes. This is crucial if you have a decent amount of money in your account.
In fact, we'd recommend keeping less money with casinos that send out slow payments. For one thing, who wants to wait forever to receive a check following a huge win? It also mitigates your risk.
We've seen countless examples of casinos that showed signs of decay long before they closed their doors. Payments slowed down, then became nonexistent.
The bottom line is, if you insist on playing at these casinos, then we recommend you keep your bankroll small. And make sure you regularly cash your winnings out. That's our two cents!
Later on, we'll discuss some of the things you can do to speed up otherwise slow payments.
Before you do that, though, there's a more obvious solution. Simply join one of the best fast payout casinos that we recommend!
Best Banking Methods for Fast Casino Payouts
You can join an online casino known for its fast payouts. However, that might not do you any good if you don't choose the fastest banking methods for your withdrawals.
So, which banking methods should you use? There are so many to choose from that it's understandable if you get overwhelmed.
That's what we're here for. What you'll find below are the best payment methods you can use to get your online casino payouts fast.
Hands down the fastest, and arguably the best, banking method you can use is cryptocurrency. There are several of them available.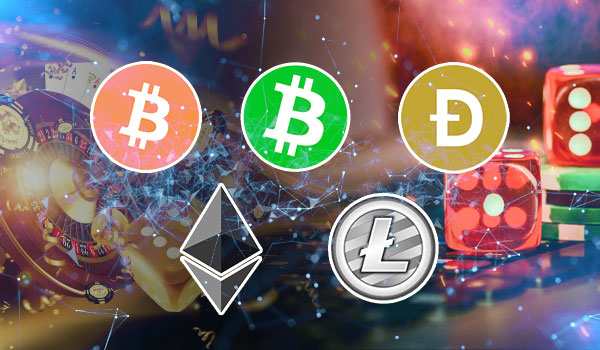 There are many benefits to using cryptocurrency for gambling online. We've listed a few examples below.
Crypto enables you to gamble anonymously online.
You can play provably fair games at Bitcoin-exclusive casinos.
Most casinos have relatively low minimum and high deposit and withdrawal limits for cryptocurrencies. It's not uncommon for an online casino to allow you to deposit and cash out five-figure sums.
Many casinos have games that are exclusive to Bitcoin uses. One example is dice games.
Americans can use crypto to avoid issues that come along with using their credit or debit card to gamble online in the United States.
Those are some of the best benefits that crypto users enjoy. And there are a few downsides, for sure. We think the upsides far outweigh the downsides, though. Especially if you're in the US.
One of the biggest upsides is how fast you can collect your winnings. Cryptocurrency is one of the few options where you can receive your withdrawals on the same day. Sometimes, you can even receive them minutes or hours after you put in your request.
Want the fastest online casino payouts? You should definitely consider using cryptocurrency.
E-wallets are your next best choice if speed is what you're after. That's not the only benefit you'll experience if you use an online wallet, though. Here are a few others you'll get to enjoy.
Near-instant deposits
Relatively low limits ($10 to $20) and high limits (up to five-figure totals per transaction)
Many fast payout online casinos accept at least one e-wallet
Special promotions for people who deposit using an e-wallet
E-wallets can be used for both deposits and withdrawals
You can also use your e-wallet to shop online
Available worldwide (though not everyone will be able to use them to gamble online)
It's also hard to go wrong with the fact that there are multiple e-wallets for you to choose from. Here are the most popular options you can use to deposit at some of the fastest paying online casinos.
We'd recommend going with Skrill or Neteller first, as those are the most common e-wallets that online casinos accept. However, it's free to create accounts at each one, so there's nothing wrong with having a PayPal account, too.
When you go to cash out, most casinos say you should expect within five days. That said, you'll likely get your money ever quicker at the fastest paying online casinos, more like a couple of days or less.
Most casinos don't charge (large) fees either. The only fees you might have to worry about are the ones from the e-wallet (which are usually less than 5%, if anything).
If crypto isn't an option, or just doesn't sound good to you, then we recommend you try e-wallets for quick casino payouts. Just remember that you can't use these for real money casino gambling in some countries.
If we're going to include e-wallets on the list, then it only makes sense to include mobile wallets, too. Here are the two most popular mobile wallets you'll find at fast paying online casinos.
Trustly – The money you spend will be added to your monthly phone bill.
Zimpler – You add a card or bank and use that to make your payments and receive your withdrawals.
Both options work similarly. You'll add your phone number, enter the confirmation number you receive via SMS, then decide how much you want to deposit or cash out.
There are several upsides to using one of these options.
Accounts are easy to create. Both Trustly and Zimpler create your account automatically once you use their service for the first time.
You can make payments from your phone, which means you can make a payment from anywhere you have internet access.
They both have features that allow you to do things like pay bills and view your payment history. But, depending on the option you use, you can also set budgets, which might be handy if you have a tendency to overspend when you gamble.
Your payments to and from the casino will be anonymous. Only people who have access to your phone will be able to see your payment history.
The best part of either option is that deposits and cashouts are (near) instant. You don't have to wait hours or days (like regular e-wallets) or weeks (like options such as bank wires and checks to receive your money.
This fact makes it hard to ignore either payment method as a fast withdrawal method for online gambling.
The last option you might want to consider for fast withdrawals is your credit or debit card. Almost all of the top fast payout casinos offer these as a payment option.
Here are a few of the benefits you'll enjoy when you go this route.
Relatively low ($10 to $20) and high transactions (up to five figures) depending on the casino.
Fast deposits, which allow you to play sooner rather than later.
Most online casinos cover fees on deposits.
Some of our recommended fast paying online casinos charge fees on cashouts. But most charge single-digit fees (compared to those that charge as much as 10%), and some charge nothing at all.
You want to know another benefit? Chances are you'll have a card that is within reach right now that you can use to gamble online for real money. And if not, most people have a bank account where they could get one pretty quickly.
Now, one thing you have to keep in mind is that not every casino cashes players out to their debit or credit cards. They might cash you out via bank transfer or check instead. You'll want to figure this out before you create an account, either by reading our reviews or contacting support.
That's not all. Most of the fastest payout online casinos (probably more than 90%) that do withdraw to credit and debit cards only send withdrawals to Visa. You'd be hard-pressed to find one that will cash you out to your Mastercard.
And Americans won't be able to receive cashouts to their debit or credit cards in general.
Barring those downsides, though, it's hard to go wrong with using your credit or debit card for a cashout. With a processing timeframe of roughly three to five days, it's not much slower than the options above, and much faster than the slowest banking options you can use.
Banking Options You Want to Avoid for Fast Casino Payouts
Now, we don't think waiting five to ten or even 20 days to receive a payout is long to wait. This is even more true if our cashout is in the high four-figure or even in the five-figure range.
Sure, we want our money as soon as possible. Who wouldn't? However, waiting five to ten days is nothing compared to the weeks or months you may have to wait at other casinos.
That being said, you're here because you want to find the fastest paying online casinos and banking options. You should probably avoid using the following banking methods if you can.
Bank Wire
Paper/Courier Check
Money Transfer
Ultimately, if you need your money ASAP, we recommend you avoid these banking methods. They're the slowest banking methods that online gamblers can use.
You may not have a choice, of course, depending where you live. For many US gamblers, for example, check is the only option if not using cryptocurrency. But, while this is still not the speediest option, the fast paying casinos we recommend will get those checks out as quick as they can.
Other Considerations to Think About
Now, the focus here is speed, or a lack thereof. Some of these options can take hours or a couple of days to reach you, while others can take several days or weeks.
Speed isn't the only factor to consider, though. Another factor you'll want to consider are the fees that you'll pay. For example, a casino might charge a certain percentage or a few dollars for using crypto, e-wallets, or credit cards to cash out.
Fees can soon add up if there's no cap on how much you can be charged. Remember that this all comes out of your winnings.
You'll also want to consider a few limits. It's great news if you find a banking option to receive your withdrawals in a couple of days. But what if they only allow you to cash out $500 at a time? Is it worth it then, especially if you need to withdraw thousands of dollars? And what if you have to pay a fee each time? Is it worth it then?
We point these out to highlight the fact that, while payment speed is important, you'll want to look at the limits and fees to make sure you're not getting punished elsewhere. It might make sense to wait a couple of extra days if it means moving or withdrawing more money.
Finally, the suggestions we made above are common banking options that should be available to most people gambling online. There are some who won't be able to use these options. And there are other country-specific options that might be even faster than what we listed above.
The point is that you might have to spend a little time and effort to find the best banking method. But we hope that we pointed you in the right direction with our suggestions above.
How to Speed up Your Online Casino Cash Outs
Choosing the right banking method is only going to take you so far, even if you're using one of the fastest paying online casinos. There are other pieces to the puzzle that will play a role in how fast you get your money.
The following are a few ideas to get you started.
1

Turn Your Documents in ASAP
Many online casinos, regardless of how much you're cashing out, require that you send in identification and various documents before they'll cash you out. The documents usually include a bank or utility statement.
There are a few reasons why casinos request this information.
To make sure you're old enough to gamble with them
To ensure you're gambling from an allowed country/jurisdiction
To confirm you are who you say you are
To make sure you don't have duplicate accounts
Ultimately, they just want to make sure you're complying with their terms. That includes following local gambling laws and that you're not doing something shady, such as laundering money.
This process can take a few days. You need to collect the information, scan or take a picture of it, and email it to the casino. Then, they'll want to review it before they cash you out.
There's nothing wrong with waiting until the casino asks you to send in this information. Just keep in mind that it'll add a couple of days, maybe even a week to how long you'll wait to receive your money.
A much better approach is to turn in this information as soon as you sign up. That way, you can work out the kinks while you play. By the time you're ready to cash out, your paperwork will be approved. This means you shouldn't experience any delays.
2

Fulfill the Casino's Playthrough Terms
Another bottleneck you might experience is requesting a cashout only for the casino to tell you that you still need to play through the offer you claimed.
This might happen to you because you forgot about it. But it usually happens because people misunderstand how playthrough requirements work. So, let's explain.
A playthrough requirement is simply a clause that states how much money you need to wager relative to your bonuses or winnings before you can cash out.
Let's look at a couple of examples using a 40x playthrough requirement.
Say you claimed a 100% match bonus up to $500. You claimed the entire amount, so you have $1,000 total. The playthrough requirement applies to the bonus only. In this case, you'd need to wager $20,000.
Now, let's say the playthrough applied to both the bonus and your deposit. This means you'd now have to wager or playthrough double, which comes out to $40,000.
And for the last example, let's say you won $2,000 using a free spin offer. You'd have to wager $80,000 before you could request a cashout.
Every casino has different terms, so it's important that you read our reviews for this information before you sign up. You can also check the casino's terms and conditions. Many of them will give examples because of the confusion it causes. Or you can send them an email, and most of our recommended online casinos with payouts will be happy to help you out.
Whatever you do, don't claim a promotion until you know exactly what you're getting yourself into.
Because while many casinos will cash you out regardless (and simply void your bonus/winnings if you fail to fulfill the playthrough requirements), there are many more that won't. Some will make you wait until you fulfill their terms.
These aren't casinos you'll want to join.
3

Don't Breach the Terms and Conditions
This is pretty simple. Don't break the casino's rules, and the odds are good that you won't experience any delays in getting your winnings.
The first step is to read their terms to understand what you can and can't do while using their site. Obviously, cheating and money laundering isn't going to fly. But what else do casinos usually prohibit you from doing?
Playing from a country, state, or jurisdiction where online gambling is illegal
Using their casino if you're underage
Counting cards (applicable to live dealer blackjack players)
Playing excluded games or limits while using a deposit bonus or free spins offer
Harassing, badmouthing, or threatening the casino's staff
If you do any of these things, and whatever else might be against their terms, the best-case scenario is that the casino will put your withdrawal request on hold. And you won't get your money until the issue is resolved.
That's assuming you get all of your money in the first place. It's possible that the casino will void some or all the money you won if you've won it while breaking the rules.
An easy way to speed up your payments is to do a little research beforehand (our reviews are great for this). The goal is to find a fast payout online casino that expedites payments for their VIP members.
Now, most casinos won't expedite payments for basic VIP members. You're going to have to earn it. This means you'll need to spend a fair amount of money with them and climb through the ranks.
However, if you spend enough money, many casinos will waive their banking fees, too.
What you'll have to decide is whether spending enough money for those benefits (and other VIP perks) is a worthwhile tradeoff for preferential treatment. This can mean spending thousands of dollars per month, which obviously won't be for everyone.
The only person that can figure that out is you.
5

Choose a Site With Better Terms
Another way to ensure that your cashouts will be fast is to find a casino with better terms. Here are the types of terms you want to look out for.
How long they can take to process payments (some process payments in two to three business days, while others can take upwards of two weeks)
Whether they process payments on weekends
The limit on how much you can request before they'll require you to send in paperwork (cashout form, ID, utility bill, etc.)
Whether they have a playthrough on your deposit before you can cash out (many casinos have a playthrough because they don't charge fees, however, some might charge fees instead of forcing the rollover)
If you can find a casino with more player-friendly terms and conditions, then the odds of your payment hitting one of the bottlenecks we talked about goes down drastically.
The less bottlenecks your payment hits on its way to you, the faster you'll receive it. And that's exactly what we're aiming for.
Note that the best fast payout online casinos that we recommend all have very favorable terms and conditions.
Progressive Jackpot Winners May Have No Choice but to Wait
One situation where you might not have any choice but to wait for your payment is if you're lucky enough to win a progressive jackpot.
It doesn't matter what documents you send in, or what banking options you use. You're going to have to wait. Even at the very best online casinos for fast payouts.
Now, there are one or two exceptions. We'll get to those in a minute. But first, why do progressive jackpot payments take longer to process and ship out to players? There are a couple of reasons why.
Progressive jackpots are often worth hundreds of thousands of dollars, if not millions. Casino want to make sure that no one cheated or the game didn't malfunction, therefore, voiding the win.
They reserve the right to take a few weeks and sometimes even a month to get this done. It makes a lot of sense for them to do so.
If you possibly owed someone millions of dollars, wouldn't you want to cross the T's and dot the I's before shipping them the payment?
2

Progressive Wins Aren't Always Paid in Full
Your withdrawals might take a long time because most casinos don't pay out progressive wins in full. They pay you through installments instead.
This isn't anything new. Brick and mortar casinos do this with large wins, too. Well, most of the time, they give you two options.
You can either collect a percentage of your win upfront, somewhere around 60%. Or you can opt to receive a payment each year for 20 years that will amount to the full jackpot. It's your choice.
Most online casinos don't offer this option. A majority of them will send you monthly payments, and the installments vary. A lot of the lesser-known or smaller sites will pay you $10,000 or less every month until you're paid in full.
This isn't ideal because some of these places don't stick around long enough for you to receive the full amount. They can go bust and are never to be seen or heard from again. So, you might be lucky to collect a fraction of your winnings before something like this happens.
Other online casinos, the larger ones that are more trustworthy, will set up an installment plan where you'll receive your money in ten months. Your winnings will simply be divided by ten, and that's what your monthly payment will be.
This is much better. And while anything can happen, we're confident that we're more likely to receive all of our money from casinos that do this.
Exceptions to Full Payout Rule
Although many online casinos don't pay out progressive wins in full, there are some exceptions. For example, casinos that use Microgaming software. They will send you your winnings instantly after they verify the win.
There are no payments or shenanigans if you win on one of their machines, such as Mega Moolah. You'll receive the win in full.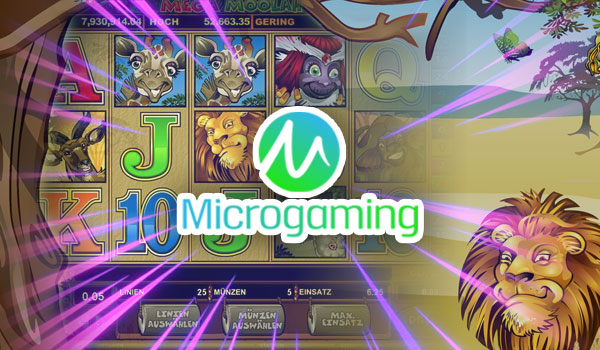 Conclusion
We covered a lot of ground in this guide, so here's a summary of what we covered throughout the page.
How we find the fastest paying online casinos to recommend (including our process for reviewing, testing, and ranking each one)
Why it's important to pay attention to processing speed (for reasons other than getting your money quickly)
The fastest and slowest banking methods you can use (as well as the best banking options for Americans)
Why progressive jackpot winners have to wait to get paid, even at the best fast payout casinos
You now know everything you need to ensure that you receive your withdrawals as fast as possible.
The next step is to join an online casino with fast payouts. You can find one on your own, for sure. However, beware that the risk of joining a rogue site is higher when you don't do enough research. This process can also take a lot of trial and error, not to mention, it might even cost you some money.
A much better and safer way to go about this is to join a fast payout casino we recommend. And if that's the path that you'd like to take, then all you've got to do is scroll back up to the top of this page and choose one from the table.
You'll be gambling at the best and fastest paying online casinos in a matter of minutes.
AUGUST
Casino of the Month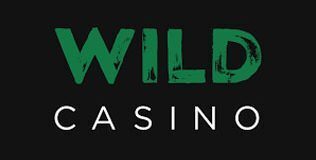 Welcome Bonus
250% up to $5,000
Read Review
Visit Site