Real Money Gambling in Utah
If you want to gamble in Utah, then we have some bad news for you. Utah has a strict anti-gambling stance.
The good news is that doesn't have to stop you. There ARE options for real money gambling in UT, including online. Various forms of betting and gaming are available at the best Utah gambling sites.
Rank
Gambling Site
Exclusive Bonus
Products
Get Started

#1

Bovada

50% Up To

$250

Visit Site

Bovada

#2

Las Atlantis

280% Up To

$14,000

Visit Site

Las Atlantis

#3

BetUS

125% Up To

$2,500

Visit Site

BetUS

#4

BetOnline

60% Up To

$1,000

Visit Site

BetOnline

#5

SportsBetting.ag

100% Up To

$1,000

Visit Site

SportsBetting.ag
Most US states generate revenue from some form of gambling. This could be a casino, regulated sportsbook, horse racing, etc.
But not Utah. The state is staying true to its Mormon roots. They don't even have a state lottery.
That doesn't have to stop you from gambling for real money in Utah. As you're about to discover, it's possible to legally gamble in land-based casinos even if you call UT home. Many residents travel across state lines to gamble in Nevada.
You can also gamble online. In this guide, we're going to show you why you should, as well as a list of the top gambling sites in Utah that you can join.
Land-Based Gambling in Utah
Real money gambling in Utah has always been illegal, except for a short stint between 1925-1927 when Utah allowed pari-mutuel betting on horses.
You can thank the strong religious influence in the state for that. While gambling isn't as bad as consuming alcohol or caffeine, the Mormon religion still views it as a transgression.
That means no casinos. It means that you can't bet on the Utah Jazz. You can't host a home poker game either. In fact, the church even stopped a recent state-run horse race betting measure.
That might be okay for the most devout. However, there are others in Utah that feel as if they might explode if they don't get a "taste of the other side."
If you feel the same way, the good news is that you don't have to go far for that taste because the other side is just on the other side of the Utah/Nevada state line.
This is within driving distance for most UT locals.
The most popular destination is West Wendover, which is a 90-120-minute drive from Salt Lake City. Las Vegas is a little bit longer trip – about six hours from Salt Lake City. Vegas is still feasible for a weekend trip, though. And the further south in Utah you live, the shorter the drive.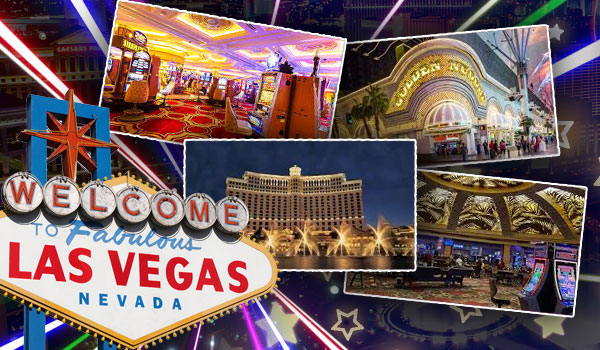 To summarize, live gambling in Utah is not a viable option for law-abiding citizens. If you want a taste of the other side, you'll need to head to Nevada to get it.
What if you don't want to leave your hometown to gamble? What if you don't event want to leave your house?
How do you gamble for real money in Utah then?
Online Gambling Options in Utah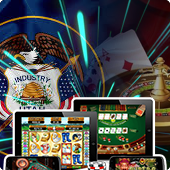 Despite the restrictions, you can still gamble online in Utah. You won't have to leave your house, and all you'll need is a computer or mobile device and an internet connection.
Are you starting to see some of the benefits that online gambling offers? It's convenient and accessible to nearly everyone.
Those are just two of the many reasons why we like gambling for real money online. Here are a few more.
Online gambling sites offer promotions such as deposit bonuses, rebates, free bets, and cash-back.
You can use a banking options like credit cards, cryptocurrency, and bank wires to gamble online.
Real money gambling sites offer larger selections of games and betting opportunities compared to land-based casinos.
You can have as many Utah gambling site accounts as you want, and you can switch from one account to the next in a matter of seconds.
The best gambling websites in Utah have mobile apps and websites that enable you to gamble from your phone with real money from anywhere you can access the web in Utah.
While land-based gambling has its upsides, we think it pales in comparison to the benefits that online gambling in UT offers. It doesn't even come close.
One thing we love about it is that you can gamble on exactly what you want. We're talking about real money gambling and the best Utah online gambling sites on this page. But you can join a dedicated casino, sportsbook, or poker room if you'd rather do that.
Online Casinos in Utah
It's 100% possible to enjoy casino gambling in Utah. There are many online casinos in UT that offer the casino action you crave.
For example, at our top-rated casinos, you can play real money slots, table games, and video poker machines. Most casinos have at least 150 or 200 games for you to choose from.
You'll find more table game and video poker variants online too.
But what's arguably the most exciting type of casino game are the live dealer games. These are casino table games that you play with other people in real time over a live stream. You can get that Nevada gambling feeling without ever having to leave your Utah home.
Online Betting Sites in Utah
It's unlikely that we'll see legal betting in Utah, especially since state legislators have struggled to even pass a modest horse race betting bill.
Don't worry. You don't have to wait for those guys to pass legal betting in Utah. Instead, you can join a sportsbook that is located outside Utah. These betting sites have all the action you're looking for. You can bet on sports, video games, TV shows, and more.
You can also make real money bets on Utah's sports teams. For example, you can bet on the Utah Jazz, Real Salt Lake soccer team, Utah Grizzlies hockey, and the BYU Cougars college football team.
All you need is an account with at least one Utah betting site.
Online Poker Sites in Utah
Utah offers a decent amount of online poker action. The most common games you can play are Texas Hold'em and Omaha. But you can often find Stud, Razz, and mixed poker games too.
You can play both cash games and tournaments online. You'll have many variants, formats, and stakes to choose from too.
The best poker sites in Utah also run dozens of daily guaranteed tournaments. In fact, our top-rated sites guarantee hundreds of thousands, if not millions of dollars in prize money every week.
Here's the overarching point. Gambling online in Utah for real money trumps every other form of gambling. It's convenient, accessible, accommodating, and so much more.
It couldn't be any easier to get started either. The first thing you'll need to do is find a safe Utah gambling website to join.
Ranking Gambling Sites for UT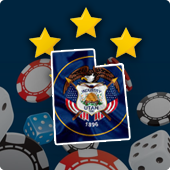 Finding the safest, most legitimate, and best Utah gambling sites online is easy because we've done the work for you.
Few Utah gamblers are truly aware of all the online gambling websites in UT. There are dozens of them …and not all of them are worth joining.
Why?
Some UT gambling sites are simply better than others. Here are some examples of what an average site might do and what a top-rated site might do to show you what we mean.
Banking Fees
Average gambling sites charge fees on both deposits and withdrawals, and often charge $75-$100 or more for cash-outs.
The most legit online gambling sites in Utah don't impose fees on deposits and charge less than $50 for cash-outs. Some sites even give you one free withdrawal per month.
Promotions and Terms
Average Utah gambling sites offer only a couple of promotions, and the promotions they do offer are small and tough to earn.
The best gambling sites in UT offer dozens of promotions worth hundreds and even thousands of dollars. And while the wager requirements are still tough to clear, gamblers still manage to withdraw winnings once they're done.
Game Selection
Average gambling sites might have 100 casino games, which is comprised of 80 slots, 15 table games, and 5 video poker machines. They won't have many if any variants either.
Legit Utah online gambling sites will have a couple hundred casino games, a dozen blackjack and roulette games, at least a dozen table games on top of that, and between 10-20 video poker machines.
Anyway, these are just a few examples of the differences between an average site and one of the best gambling websites in UT. They aren't the only things we look at by any means.
One of the most important things we do is check that a gambling site is safe and secure. This means they must have a license, positive reputation, and fair games. Otherwise we won't recommend them.
We do all of this with the goal of helping you find the best real money gambling site in Utah.
All that's left for you to do is to choose the site that looks like the best fit for you. If you're not sure based on our rankings, you can read our gambling site reviews to make sure.
You can try to find a site on your own, but this will take time and money. That's time and money that you could otherwise gamble online with.

Tips for Online Gambling in Utah
If you've read this far, odds are you're seriously thinking about gambling in Utah online for real money.
Well, here are a few tips to help you get started. You could also check out our beginners guide to gambling.
Choose the Right Gambling Site for You
Every gambling site is different.
Some sites have casinos or sportsbooks while others have a casino AND sportsbook.
Some sites offer $500 deposit bonuses with 40x playthroughs while others have $250 bonuses and 60x playthroughs.
Some offer free (or practice or demo) games to allow you to test games before you gamble with real money. Others don't.
Some let you withdraw $5,000 in winnings every month while UT gambling websites let you withdraw as much as you want.
There is no right or wrong way to go. What you need to do is figure out what combination of things you want, and then use our reviews and rankings to help you find the gambling websites that best fit that.
Only Join the Safest Gambling Sites in Utah
You don't want to join just any UT online gambling site though. Many gambling sites look great. They entice you with large deposit bonuses and free bets. But that's just a ruse to get you to make a deposit.
These sites often aren't safe. They might break their own terms or blatantly steal from you. They might even have stolen games that aren't fair for you to play.
We don't say this to scare you but to show you that there are bad gambling sites out there. And to tell you that it's not worth joining these sites, regardless of what they might offer.
The only way to have a great time is to gamble in Utah online at a safe and secure website. That way you know your personal information and money is kept safe and secure.
Choose Your Banking Methods Wisely
Online gambling site banking can be tough for Americans. There are only a few banking methods you can use and, if you use a payment method that runs through your bank, it can be a challenge to get even those few options to work for you.
If you join a top-rated gambling site in Utah, payment processing is less of an issue. But it's still something you want to be prepared for.
One way around it is to choose a banking option that has a high success rate. The best banking method for Utah gamblers, hands down, is Bitcoin. This is a great option to use because it's anonymous, fast, and free, which are all traits we love.
Claim a Promotion
One of the biggest differences between land-based gambling and real money online gambling in Utah is that all Utah gambling sites offer promotions to their customers.
The specific promotions vary from site to site, but generally include deposit bonuses, free bets, rebates, and more.
Claiming a promotion will give you some worry free bets or add a little money to your bankroll. You can use this cash to test-drive a new type of game or play higher limits than you usually would on your own.
Read the Terms and Conditions Carefully
Think of a gambling site's terms and conditions as their "house rules." You need to follow these rules if you want to gamble for real money on their platform.
Terms and conditions cover all sorts of things such as playthrough requirements for promotions, weekly and monthly withdrawal limits, and more.
But some terms and conditions state that you can't talk badly about the gambling site in public. Or that if you don't log into your account after 90 days, they'll start charging you a "maintenance" fee.
Some terms and conditions are fair while others less so. You want to find a gambling site online in Utah that has terms that not only you're willing to abide by, but that's also reasonable and fair.
Do this and odds are good that you'll have a great time gambling online for real money in Utah.
The Bottom Line
At first glance, Utah is an awful state for gamblers. Nearly all forms of gambling are illegal. And any attempt at legalizing gambling in Utah has been squashed.
That's the state's choice. They must know that it's costing them tens of millions of dollars in annual revenue. Millions of dollars that Nevada is reaping instead.
That's not your problem, though. You'd play at a local, land-based casino in Utah if you could. But you can't, so your next best option is to drive to Nevada instead.
But if you do want to stay home, whether that's because you can't get away for the weekend or you have a disability that prevents you from playing in-person, why not stay consider gambling for real money online in UT instead?
There are many benefits to gambling online in Utah. Online gambling is convenient, accessible, cost effective, accommodating, and so much more.
But you know that already and, by now, odds are you know whether online gambling for real money is right for you.
If it is, you can get started right now. It's so simple. All you need to do is choose a gambling site from our list of top-ranked Utah online gambling sites and, in minutes, you could be betting on or playing your favorite games for real money.
Don't waste any more time. Choose a site from our list and get started now.