GTbets Review
Chances are if you're here, you want to know more about GTbets. More specifically, you want to know:
What banking options can you use at GTbets?

What promotions do they have running? What are their terms …and are they fair?

What their sportsbook is like.

What games you can play in their casino.

Has GTbets been involved in any scams?
Well, good news – we cover all these details, a little bit more, in our review below. By the time you're done reading, you should have a good idea whether or not GTbets is worthy of your trust …and your hard-earned money.
Anyway, enough stalling – let's jump right into the review.
Restricted US States
GTbets does accept players from the United States. However, they do not allow players from the following US states to play:
Washington D.C.

Kentucky

Maryland

Louisiana

Missouri

New York

Washington State
VISIT GTbets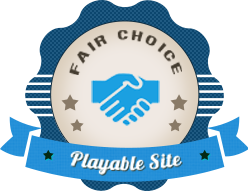 Website – http://www.gtbets.eu/
Launched in 2011
Licensed by Curacao Gaming Control Board
Email – support@gtbets.eu
Telephone – 1-800-509-4847
Good Selection of Banking Options
Large Variety of Casino Games
Excellent Promotions Offered
Large Cashout Fees
Associated With Betsoft
What Banking Options Does GTbets Accept?
You can use the following banking methods to fund your GTbets account. We've also listed any applicable limits and fees.
Visa - $35 min
MasterCard - $35 min
American Express - $35 min
Bitcoin - $3 min / $5,000 max
Pre-paid gift cards - $35 min / $1,000 max
Direct cash - $100 min / $2,000 max / $10 fee for deposits under $200.
Quick cash - $100 min / $1,000 max / $10 fee for deposits under $200.
Skrill - $35 min
Neteller - $25 min
You'll notice there are no fees to make a deposit EXCEPT if you make a $200 or less deposit using the direct or quick cash option. Otherwise you don't have to pay a dime. That's pretty cool.
They also bumped up the max limit on bitcoin deposits, from $3,000 to $5,000. That's good news, too.
On the downside, you'll notice the minimum deposit limits are a tad higher compared to most sites. But if you're splitting hairs between $20 and $35, then perhaps you shouldn't be gambling online.
Another thing I don't care for is how the max limits on credit cards vary based on your VIP status. It must be for trust, safety and security reasons, otherwise it seems counterproductive and inconvenient. What if you go to make a $1,000 deposit, but find that for some arbitrary reason you cannot deposit more than $500? Then you'll have to turn around and find another method to use. One you would've started with had you know what your credit card limit was.
Like I said, I'm sure they have a good reason. But that doesn't make it any less of a pain for some of us that choose to use it.
What Options Do You Have for Cash Outs?
When you're ready to cash out you can use:
Bank Wire - $100 min / $5,000 max / $60 fee
Bitcoin - $300 min / $3,000 max / 1 free cash out per rolling 30-day period. Otherwise 5% fee (up to $60 max).
Direct cash - $50 fee or 8% of requested amount.
Quick cash - $50 fee or 8% of requested amount.
Now, you'll want to keep in mind that, if you make your deposit using a credit/debit card, your first two cash outs will be by bank wire. After that you can receive cash outs back to your card (assuming that's an option for you).
Also, cash outs are limited to 1 every 7 days. They take anywhere from 2 days to 2 weeks to process and deliver, and we've seen reports from customers saying their payments are real speedy.
It's hard to complain about 2-week-ish payment time frames when the rest of the industry is operating on 4+ week time frames – or worse, months.
What I can complain about is the lack of a paper check option. It might take longer, but often times they come with cheaper fees.
And speaking of fees, charging a $60 fee on bank wires is ridiculous. Because you're still going to have a $20-$50 fee on top of that from your bank. Fees on bitcoin cash outs is ridiculous, too. At most online gambling sites bitcoin is free to use.
But maybe those are worthy tradeoffs for having speedy payments?
You'll have to decide that yourself.
Support
If you have a question you can get in touch with GTbets 24/7/365.

PHONE: 1-800-509-4847
EMAIL: support@gtbets.eu
LIVE CHAT (10am - 4pm EST)
What Kinds of Promotions Do They Have?
Here are the promotions GTbets is currently running and any details you need to know about limits, rollover requirements and prohibited bets/games.
Sign Up Bonus
This is GTbets 'welcome bonus.' What's interesting about it is it's the same offer for both their sportsbook and casino. There are two bonuses you can choose from:
100% match up to $250
50% match up to $500
Note: Players who deposit with Neteller or Skrill are only eligible for the 50% match offer.
You'll get more with the $500 bonus. However, you want to keep in mind that their rollover requires you to wager both the deposit and the bonus. That said, their rollover – specifically for the casino and table games – is pretty darn reasonable.
Here are their rollover requirements:
| | Earnings ($10) | Sign Up Bonus | Reload Bonus |
| --- | --- | --- | --- |
| Sports | 5 points for every $10 wagered | 10x | 6x |
| (Baseball) | 2 points for every $10 wagered | 25x | 15x |
| Horses | 7.5 points for every $10 wagered | 6.7x | 4x |
| Slots | 2 points for every $10 wagered | 25x | 15x |
| Table | 1 point for every $10 wagered | 50x | 30x |
| Video Poker | 1.5 points for every $10 wagered | 37.5x | 22.5x |
Here's an example:
If you place $20 in sports wagers you will receive 10 Rollover Points. If you play $20 in Video Poker, you will receive 3 Rollover Points.
One thing I like about them is that, before you accept a bonus, GTbets will let you know beforehand how many points are tired to this offer.
Why is this a good thing?
Because you can use this information to decide if you want to bother clearing the bonus. Or, if you're capable of clearing it. Because otherwise your money will be tied up until you do clear it, and that's no fun.
There's a couple other things you need to know about clearing their bonuses:
Sports moneyline wagers with odds of -300 (1.33) or less, will not qualify for rollover point earnings.
You cannot play baccarat, craps or European roulette.
That's all there is to it.
Automatic Reload Bonus
Their reload program is sort of neat. Whenever you make a deposit you'll receive a 5-50% match bonus automatically.
To qualify for a bonus, you must meet 3 criteria:
Your account balance must be equal to or less than 25% of your previous deposit amount. For example, if your last deposit was $200, you must have $50 or less in your account.
You will not qualify for a bonus if your last transaction was a cash out. I'm guessing this is to prevent people from gaming the system.
Your account must be segmented to receive bonus.
You can check your player account to see how much you're eligible to receive on your next deposit. And this offer uses the same rollover terms as the main bonus above.
Progressive Parlay
This is a progressive jackpot for the NFL, NBA and NCAA markets. All you need to do is bet $5 and pick 15 teams. Get all 15 teams right and you'll win the jackpot. The minimum paid to the winner is $50,000. But it continues to grow each week until someone hits it, so you could win a lot more.
And if you strike out completely – if you go 0-15 – GTbets will pay you $2,000 for having bad luck.
Horse Rebate
Receive a 15% rebate on any net monthly losses in the racebook.
Favorite Teams
Get free points on your favorite basketball and football teams. All you need to do is select your favorite teams and you're locked in for the season.
Here's how it works:
Choose two of your favorite NFL and NCAA Football teams. Then choose two of your favorite NBA and NCAA basketball teams. Remember that you can't change your teams once you pick them.
You will get ½ point free on every NCAA game and for every NBA/NFL game. For example, if you're betting on a team favored at -3, you'll get it at -2.5.
That's all there is to it. Keep in mind this is for regular season games only, and only for sides and full game bets.
10% Casino Rebate
This is the only casino-specific offer GTbets has. They will calculate your wins/losses starting from the previous week (Tue-Sun). And if you were in the hole at the end of the previous week, they will give you a 10% rebate on your losses on the following Tuesday.
The best part of this offer – there's no rollover on the rebate. That money is yours, free and clear.
Refer a Friend
Get paid for every person you send to GTbets. For every person you send their way, they'll match your friend's deposit 50% and give it to you. The max you can receive is $400 per friend. To qualify, all you need to have done is made at least one deposit to your account with the last 3 months.
That wraps up their offers.
However, GTbets does say on their website that they send out exclusive deals to their newsletter subscribers. Things like double reload bonuses, point discounts (on sports bets), no juice/vig specials, giveaways, and more. So, it'll make sense to sign up for their newsletter if you decide to become a customer.
GTbets Sportsbook
Now let's talk about GTbets' sportsbook. Here are the markets they cover:
Basketball
Hockey
Baseball
American Football
College Football
Canadian League Football
Golf
Tennis
Boxing
MMA
Auto Racing
Politics
Soccer
This is a shorter list of markets than what you'll find at Bovada, BetOnline or 5Dimes. You might even wonder why you'd choose GTbets over one of them.
But don't forget that you can click on any one of these options to expand their menu. And most of these options will expand to reveal a handful of additional niche markets you can bet on. For example, I clicked on basketball, and now I see you can bet on NBA futures, college basketball, France, Germany and Argentina basketball, too.
(Don't judge a book by its cover, yeah?)
As for types of bets you can make, you have the following options:
Straight wagers
Moneylines
Parlays
Over/Under
Teasers
Round robins
Point buys/sells
Half Times
Quarters
1st 5 innings
Futures
Props
If bets
Live action
Mobile bets
Experts say the focus here is primarily football, and that sometimes that singular focus comes at the expense of their other markets. However, those reports are a couple years old now. And, football season is over, but there's still plenty to bet on – so what does that tell you?
One thing we can all agree on, though, are GTbets betting limits. They're pretty low, ranging from $500 to $2,000 for most markets and betting options. The exceptions are for NFL/NBA sides, as well as MLB, NHL and NCAA markets. You can bet anywhere from $2,000 to $5,000 on most of these.
And while they're low, they are on par with other reputable sportsbooks, like Bovada. So it's not like low limits are a (big) mark against them.
And like Bovada, GTbets prefers recreational bettors over professional and/or winning punters. Reports suggest that GTbets will limit your account quickly if they get the impression that you know what you're doing.
And if either or both is a problem?
Then your best bet is to check out a more flexible sportsbooks – one who has higher betting limits and doesn't mind winners (as much). One option we recommend often is Bookmaker.
Other than that, their sportsbook is pretty standard.
You can access GTbets' sportsbook from your computer, or from an Apple, Android and BlackBerry mobile device. Their sportsbooks is dead simple to navigate and use, no matter if you're on a laptop, tablet or smartphone. It's very clean and intuitive.
Casino Games
GTbets' casino is a catch 22.
On one hand, they have 175+ games to play. It's a diverse and very entertaining selection of games they get from Arrow Edge and Betsoft.
On the other hand, they still work with Betsoft.
Not long ago, Betsoft was in the news for failing to pay a progressive jackpot winner. And another website pointed out that some of their games are faulty – that, according to experts, some of their progressive machines can't be won.
AND Betsoft made the blacklist on CasinoListings.com.
This sucks. I used to recommend Betsoft's games left and right. But not anymore. How can you, knowing they're not treating players right?
Which leads me to my next question – why is GTbets still working with them? Other casinos, such as Bovada, Slots.lv and Ignition Casino, have pulled their games. So, you have to wonder why GTbets hasn't.
Anyway, I point this out to be 100% transparent. You should know whether a casino is working with a company who has less than stellar ethics – BEFORE you sign up. Whether that bothers you is an entirely different matter. You'll have to decide on your own.
Let's move on, though. The following is a list of games you'll find at GTbets, as well as any thoughts we may have about them.
3D Slots
Their 3D slot machine titles include:
2 Million B.C.
4 Seasons
A Christmas Carol
After Night Falls
A Night in Paris
Alkemors Tower
Arrival
At The Copa
At the Movies
Aztec Treasures
Barbary Coast
Birds
Black Gold
Boomanji
Charms And Clovers
Curious Machine
Dr. Jekyll & Mr. Hyde
Enchanted
Event Horizon
Exterminator
Frankenslots Monster
Fruit Zen
Gladiator
Glam Life
Gold Diggers
Good Girl, Bad Girl
Great 88
Greedy Goblins
Gypsy Rose
Heist
House of Fun
It Came From Venus
Lost
Mad Scientist
Madder Scientist
Mamma Mia
Mega Gems
Mega Glam Life
More Gold Diggin
Mr. Vegas
Ned and his Friends
Once upon a Time
Paco and the Popping Peppers
Pinocchio
Puppy Love
RockStar
Rooks Revenge
Safari Sam
Slotfather
Slots Angels
SugarPop
Sushi Bar
Three Wishes
The Tipsy Tourist
Treasure Room
True Illusions
True Sheriff
Tycoons
Under the Bed
Under the Sea
Viking Age
Who Spun It
Weekend In Vegas
My favorite slots from this list include Mad Scientist, Greedy Goblins and The Slotfather. They're not only a ton of fun to play, but they're also fun to watch. They sort of give you an idea of what a Pixar-themed slot machine would look like.
Next up are their 5-reel and 3-reel slot machines:
5-Reel Slots
7th Heaven
Invaders
Jackpot Jamba
Out of this World
The Bees
The Ghouls
Wizard's Castle
Pharaoh King
Reel Outlaws
Monkey Money
Royal Reels
3-Reel Slots
Aztec Treasure
Back in Time
Captain Cash
Chase the Cheese
Diamond Dreams
Diamond Jackpot
Hidden Loot
Ghouls Gold
Lucky 7
Mermaid's Pearl
Triple Crown
Super Slots
Dodge City
World Leaders
Dragon's Cave
Lilly's Pad
Yakuza
Alice In DreamLand
Arcade Fortunes
Pierre's Patisserie
Ocean Life
Mad Road
Star Slots
Blue Beard's Gold
Shopping in the Hills
4th and Goal
Aruban Nights
Game of Kings
Cleopatra
Fast Lane Freddie
Top Dog
Chef Wars
Showcase
Yellow Brick Reels
The Winning Dead
Days of our Slots
Drab to Fab
Around the World
The bottom line – there's plenty to choose from if you're a slot machine player.
Blackjack Games
Here are all the table and blackjack games GTbets offers:
Tri Card Poker
Multihand Blackjack
21 Burn Blackjack
BSG American Blackjack
BSG Baccarat
Pirate 21
Baccarat
Blackjack
Oasis Poker
BSG Pai Gow
Poker3 Heads Up Holdem
Red Dog
BSG Red Dog
Ride'm Poker
Pai Gow
Roulette
American Roulette
BSG European Roulette
Common Draw Roulette
Zoom Roulette
Triple Edge Poker
Three Card Rummy
Top Card Trumps
War
Let It Ride
Draw Hi/Low
BSG Craps
Craps
Caribbean Stud Poker
Caribbean Poker
Super 7 Blackjack
Single Deck Blackjack
Pontoon
European Blackjack
They have a ton of options here, which is great to see. GTbets has nearly 10 blackjack variations, not to mention a few table game variants. Seeing two pai gow or two baccarat games is something you'll rarely find at other online casinos (except for live/not-live games). It just doesn't happen, regardless if it's a US or non-US casino.
Video Poker
Here are GTbet's video poker games:
All American
Bonus Deuces
Bonus Poker
BSG Deuces Wild
Deuces Wild
Double Bonus
Double Bonus Poker
Deuces And Jokers
Double Joker
Five Draw Poker
Jacks Or Better
BSG Jacks or Better
Joker Poker
Jokers Wild
PokerJack
Split Way Royal
Tens or Better
Again, this is a nice combination of quality and quantity. This is the largest video poker selection I can remember seeing from a US-focused online casino. And it's great to see they're not all duplicates or variants of the same 3-5 titles.
Specialty Games
Last, here are their specialty games:
Instant Keno
Klub Keno
Krazy Keno
Keno
Traditional Keno
Scratcherz
Virtual Racebook 3D
They have a slightly smaller list of specialty games than you'll find at other casinos. The biggest thing missing from their list are bingo games and more scratchers.
And …that's it for their casino games.
GTbets does have a mobile casino, which is good news. No app is needed, either. All you need to do is go to their website from your device and you'll be redirected to their mobile site automatically.
Their mobile game selection is smaller than what you'll find on their desktop casino, but that's pretty standard. And there's still 100+ games you can play anyway, which is larger than what most mobile casinos offer, and, in some cases, is even larger than some online casinos period.
I checked it all out on my iPhone, and thought everything looked great. And in addition to iOS being compatible, they also say they're compatible with Android and some BlackBerry and Windows users.
Like their mobile sportsbook, the mobile casino is real simple to use. I've only used it once or twice, but I had no problems navigating throughout their site and finding the games I wanted to review.
Has GTbets Scammed Anyone?
Not that I could find. But there are some things I want to highlight.
The closest thing I could find to a "GTbets scam" has to do with a company they acquired. Before GTbets launched in 2011, they acquired the now defunct VIP Sportsbooks and its sister companies.
They (VIP Sportsbooks) owed players tens of thousands of dollars. $40,000, if you want to be specific.
But GTbets paid these debts, even though they didn't really have to. Which, I think, shows that GTbets has a lot of good qualities about them.
The only odd thing about the acquisition and relaunch of their company is they've kept some of the management team from the previous company.
I'm not sure what the thought process is there – why would you keep the people who tanked the company you just bought? But there's been few, if any problems since the relaunch. So there's no good reason to get worked up over it.
That's probably the biggest thing you should know about them.
Just about everything else I've dug up is a couple years old and hardly worth mentioning. For example, one player complained that it was taking too long to get paid. He was afraid he wouldn't be paid at all. Then a few weeks later (7 weeks total), GTbets sent him a cash transfer.
Then another player had a problem getting his money from them after what appears to be a misunderstanding on a (deposit) bonus. But it looks like he was able to cash out, albeit with some mediation from SBR.
And then there's this most recent forum post where a player asked for and was given a deposit bonus, even though he probably shouldn't have received one, and managed to get a refund without any banking fees.
Granted, none of these situations were ideal. Some of them didn't have a good experience at GTbets, or perhaps there was a misunderstanding.
But this happens everywhere, at every business on the planet. And there's always more negative stuff posted than there is positive. People like to complain – even if they're in the wrong.
Anyway, what's important to take away here is that no one was ripped off. GTbets paid everyone in full. They took care of their customers.
Now, this isn't the end all, be all. I didn't research the dozens, even 100+ threads about GTbets. So, there's bound to be cases where players weren't treated the best, or where GTbets could have done a better job.
But considering that most posts are 2-3+ years old, I doubt you'll find many of them. And considering how old they are, they're hardly relevant or worth worrying about.
The bottom line – we couldn't find any recent issues revolving around GTbets. We couldn't find any reasons to blacklist them, or warn you to stay away.
So, Are These Guys Worth Your Time?
I think so.
They've done a good with their sportsbook and casino. Combined they have lots of betting options for both desktop and mobile users.
GTbets has several promotions, too. And with reasonable terms.
But I'm not a fan of their bitcoin or bank wire banking fees. I'd like to see them add paper checks as an option, too.
My biggest concern is how they continue to work with Betsoft despite their obvious problems. If other casinos pull a software company's games, you'd think it'd be wise to do the same. It makes you wonder a little bit about GTbets ethics, and more importantly, what would they do if a player ever won a progressive jackpot.
But when you look at how they've taken care of customer complaints, I'm semi confident they'd take care of the player. To what extent, though, I don't know.
All of that said, here's my recommendation:
I think Bovada, Ignition Casino and Slots.lv are far superior options. So, it makes more sense to me to at least have an account with one of those sites before creating an account with GTbets.
Because why settle for 2nd or 3rd best?
Once you have an account with one of the top tier US sportsbooks/casinos – or, if you already have an account at one or more of them – then by all means check GTbets out.
We're sorry, residents of your region are not accepted by this gambling site!
OK