Online Casinos With NetEnt Software and Games
NetEnt is one of the most prominent software providers for online casinos around the world. Their game collection includes branded slot machines, progressive jackpots, and live dealer games.
Unfortunately, NetEnt casino games are not available for gamblers throughout the United States. If you are an American gambler, check out this page for recommendations of online casinos you can use.
Casino sites with Net Entertainment games ARE available in several countries, including Belgium, Italy, the United Kingdom, and Canada.
Here are some of the top online casinos with NetEnt games.
If you are lucky enough to have access to NetEnt Gaming casino sites, you will be able to play more than 200 different games.
We will recommend several of the best casino games from Net Entertainment below. But, first, we want to give you an introduction to the company that creates all of these fantastic games.
Net Entertainment Company Background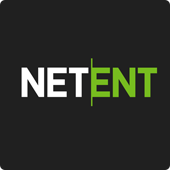 Net Entertainment started in Stockholm, Sweden, in 1996. The company's main focus was on slot machines, video poker games, and jackpot options.
They launched their own casino while also offering their games to other companies. Slowly but surely, NetEnt casinos spread across Europe until the company needed more offices and gaming licenses.
As the online gambling industry changed, NetEnt adapted and grew with it. They added NetEnt Touch mobile games in 2011 and live dealer games in 2013.
Because the company was able to follow trends so well, NetEnt became a prominent player in the casino software industry.
The company earned several awards that prove just how popular their software is. Their awards included these.
Mobile Supplier of the Year
Casino Product of the Year
Platform of the Year
Online Casino Supplier of the Year
In 2020, Net Entertainment merged with live dealer powerhouse Evolution Gaming. This merger brought four companies together under one umbrella.
Now that all four of those companies are combined, they are poised to become the most influential company in the online gambling market.
That means that players will have access to more games, and there will be more NetEnt casinos online in more places.
Regulated Markets
Location is a critical component of NetEnt's company strategy. The headquarters remain in Stockholm, but they have satellite offices all over the world.
Their primary gambling licenses are from the Alderney Gambling Control Commission and the Malta Gaming Authority.
Here are a few of the other regulators that have also licensed NetEnt casino software.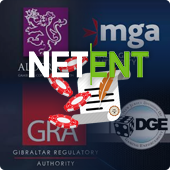 Belgium Gaming Commission
Gibraltar Gambling Commissioner
New Jersey Division of Gaming Enforcement
Oficiul National pentru Jocuri de Noroc (Romania)
La Direccion General de Ordenacion del Juego (Spain)
UK Gambling Commission
Pennsylvania Gambling Commission Board
West Virginia Lottery
NetEnt is committed to helping their casinos launch in regulated markets. That means that Net Entertainment online casinos are only available in places with specific online gambling laws.
For example, you cannot play NetEnt casino games for real money throughout most of the United States. That is because the US does not have federal laws to regulate online gambling.
There are a few states that have legalized online gambling. NetEnt online casino software is available in some of those states, including New Jersey, Pennsylvania, and West Virginia.
Operating an online casino in a regulated market is challenging. There are many rules that casinos have to follow, and jurisdiction issues come into play.
NetEnt helps their casino clients navigate the operational challenges. They adapt their software so that it includes the necessary features required by laws in different jurisdictions.
The company has experience being one of the first licensed casino operators in Italy, Denmark, Spain, and New Jersey. That expertise is one reason why many online casinos choose to offer NetEnt software.
Exclusive Business Products
It doesn't matter how fantastic Net Entertainment casino games are if you can't access them easily. That is where NetEnt's casino module and business services come into the picture.
NetEnt casino apps use their casino module to operate online gambling sites. It can be customized to match the casino's brand. The module includes player management and marketing tools.
Casino operators can also take advantage of the business services that NetEnt offers. For example, their business intelligence services provide data and analytics about player habits.
The company also offers various technical support services, web hosting, customer support, and training resources.
Many Net Entertainment casinos online offer a variety of games from multiple software providers. If they already have a gambling website set up, they do not need the casino module NetEnt offers.
That is why NetEnt also has retail gaming options that allow casinos to integrate casino games from Netent into their existing casino platform.
All of these business services are critical for the casino's success, but players do not notice them. The only thing they notice are the games, which are the essential feature of Net Entertainment casinos.
Branded and Jackpot Slots from NetEnt
When NetEnt started, the company's primary goal was to create excellent slot machines. Their slot games are still the most popular part of the Net Entertainment online casino software.
One reason that NetEnt slot games are so popular is that they have a high payout percentage. All of NetEnt's slot games have an RTP between 95-98%.
Higher payout slots attract more players because they have better odds of winning in the long run. If you already play Net Entertainment casino games for real money, you probably notice your bankroll lasts longer than when you play slots from other software providers.
In addition to offering excellent slot games with a high Return to Player percentage, NetEnt also has several branded and jackpot slot games.
Branded Slots
Branded or licensed slot games are slot machines based on pop culture references. Many of them are based on movies and television series.
To offer branded slots, software companies have to sign a licensing agreement with the company that owns the rights to the movie or TV show.
Those licensing agreements make sure that software providers aren't violating copyright laws. They typically stipulate that the software company must pay royalties for their branded games. Net Entertainment casino software includes several branded slot games.
NetEnt has licensing agreements with the following media companies.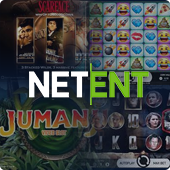 Columbia Pictures Industries Inc.
20th Century Fox
Universal
These agreements mean NetEnt can offer branded slot games such as Jumanji, Planet of the Apes, Scarface, and Emoji Planet.
One part of the branded games collection is the NetEnt Rocks series. The company created a licensing agreement with the Bravado International Group.
That licensing agreement gave them the right to create slot machines based on famous musicians and bands. You can play casino games by NetEnt based on Guns n' Roses, Motorhead, and Jimi Hendrix.
Pooled Jackpots
Another reason the Net Entertainment software company is so popular is that they have some of the most successful jackpot networks in the world.
In fact, NetEnt apps held the record for the highest-paid online jackpot for several years.
In 2011, a Norwegian player won €7 million.
That record was broken in 2013 when another player won €8 million.
Microgaming has since paid even higher jackpots, but NetEnt remains one of the top jackpot companies in the industry.
Pooled jackpots, or progressive jackpots, have increasing prize pools because they take contributions from every bet played on the game.
Some of the jackpot games in their collection take contributions from all NetEnt sites. However, most of their pooled jackpots are local games that only accept contributions from particular casino sites.
That means that you can find different jackpots at various online casinos with Net Entertainment games. For example, the Mega Joker jackpot at Betway might be different from the Mega Joker jackpot at Bet365.
There are many different pooled jackpot casino games by Net Entertainment. Mega Fortune, Cosmic Fortune, and Hall of Gods are some of their most popular games.
Here are a few of the other popular slot games available on NetEnt online casinos.
Game
Theme
RTP
Progressive Jackpot?
Other Features
Gonzo's Quest
The Legend of El Dorado
95.97%
No
Free Falls
Multipliers
Avalanche Reels
Starburst
Gems
96.09%
No
Re-spins
Both Ways Pay Lines
Wild Symbols
Dead or Alive 2
Cowboys
96.82%
No
Sticky Wilds
Multipliers
Free Spins
Steam Tower
Steam Punk
97.04%
No
Stacked Wilds
Multipliers
Free Spins
Mega Joker
Classic Fruit Symbols
99%
Yes
Highest RTP
Bonus Game
Mystery Wins
Divine Fortune
Mythology
96.59%
Yes
Falling Wilds
Bonus game
Re-spins
Conan
Movie
96.01%
No
Branded Game
Mystery Symbols
Multiple Wilds
NetEnt Video Poker Machines
Video poker is not NetEnt's strong suit. They have created only a few video poker games throughout their two decades in business.
Here are the video poker titles that Net Entertainment Gaming casino sites may offer.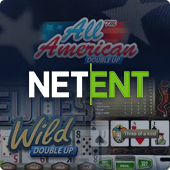 All American
All American Double Up
Deuces Wild
Jacks or Better
Deuces Wild Double Up
Jacks or Better Double Up
Joker Wild
Joker Wild Double Up
While these games offer a decent variety, they are not always available. Many of these games have been retired.
You might be able to find a few casino sites with NetEnt games that offer various video poker games from multiple software providers. That is your best bet for enjoying video poker variants.
Most Net Entertainment sites only offer Jacks or Better Double Up. This game is available in multi-hand formats that let you play five, ten, or twenty-five hands simultaneously.
The double-up feature on this Jacks or Better game allows you to make a double or nothing bet every time you win. If you guess the color of the next card correctly, you can double your winnings.
You may be tempted to use that double-up feature on this game because the overall paytable is disappointing. The maximum prize is only 250x your wager.
If you enjoy playing video poker occasionally, Net Entertainment casino apps will have at least one option for you. If you are a video poker enthusiast, you will be disappointed by the games NetEnt has to offer.
Blackjack, Roulette, and Other NetEnt Table Games
You can also play table games at NetEnt online casinos. The company takes a less is more approach to their table games collection.
They don't offer a massive variety of table games, but the games they do offer are high-quality games catered to players' interests.
The table games that NetEnt offers include these options.
Blackjack
Roulette
Baccarat
Texas Hold 'Em
Baccarat Pro is a high-quality baccarat game that offers a 9:1 payout for tie bets. Most online baccarat games only offer 8:1 payouts.
NetEnt casinos can choose to offer any of the four versions of Baccarat Pro that NetEnt offers. They have a standard game, a low-stakes version, a game for high-rollers, and a VIP version.
NetEnt Blackjack
Blackjack is another area where NetEnt offers a high-quality product that focuses on the essentials. There are two blackjack variants that you can play on Net Entertainment apps.
You can play single-deck blackjack or classic blackjack with six decks. The six-deck variant allows you to play up to three hands simultaneously.
Here are the blackjack rules that apply to NetEnt's standard blackjack game.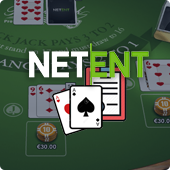 Dealer stands on soft 17
Dealer peeks for blackjack
Players can double on any two cards, including after a split
Players cannot split more than once on a single hand
There is no surrender
Thanks to these player-friendly rules, the overall house edge on NetEnt blackjack is only 0.44%. But, of course, that is only true if you play with perfect blackjack strategy.
NetEnt software focuses on providing quality over quantity. Their blackjack game offers crisp graphics, calm background music, and a straightforward interface.
You can modify the settings, such as how fast the game is played, to ensure that their blackjack game is perfect for you.
NetEnt Roulette
Out of all their table games, roulette is the most varied option. That is surprising because there are only a few differences between roulette variations.
You can play American roulette, European roulette, French roulette, or Advanced roulette. The last game is an exclusive variant that is only available at NetEnt casinos online.
Advanced roulette follows the same rules as European roulette. That means it has a wheel with 37 spaces and one green zero space. The betting options are what make this variant unique.
Here are some of the distinctive betting options available on Advanced roulette from NetEnt.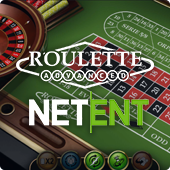 Red Splits – This bet is a split bet that includes the red numbers that are next to each other on the roulette table. That includes 9/12, 16/19, 18/21, and 27/30.
Black Splits – Black splits are the opposite of red splits. They include all the black numbers that are next to each other, including 8/11, 10/11, 10/13, 17/20, 26/29, and 28/31.
Orphelin Plein – Orphelin bets are straight bets on numbers not included in some of the other betting options. They include 17, 34, 6, 1, 20, 14, 31, and 9.
Finale Plein 0 – Finale Plein bets are individual number bets on numbers that end with the same digits. You can play Finale Plein 0, which includes 0, 10, 20, and 30.
Finale Plein 1 – These bets include all the numbers with one as the final digit. That includes 1, 11, 21, and 31.
Finale Plein 2 – The last Finale Plein option on Advanced roulette includes the numbers that end with 2. They are 2, 12, 22, and 32.
You don't have to remember which numbers belong to each of these special betting options. Advanced roulette has a racetrack betting area.
The racetrack shows the numbers as they appear on the wheel instead of in numerical order. It also has one-click bets for the special bets we described above.
Another option is to bet on the hot or cold numbers. Hot numbers are the ones that have won multiple times in the last fourteen hands. Cold numbers are the ones that do not show up on the billboard history.
NetEnt knows that roulette is one of the most popular casino games with its target market. They offer multiple variants with tons of betting options so that roulette players never get bored.
Live Dealer Casino Games from NetEnt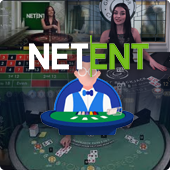 Net Entertainment casinos have been offering live dealer casino games since 2013. They also added mobile versions of their live dealer games in 2016.
Their collection of live dealer games included blackjack, roulette, and baccarat. It was a small collection of games with few variants, but it covered the basics.
That all changed in 2020 whent the Evolution Gaming Group AB bought NetEnt for $2.1 billion.
Evolution Gaming acquired Ezugi Gaming in 2018, and NetEnt purchased Red Tiger Gaming in 2019. The Evo-Net merger brought all four of these software providers together.
Fortunately, that means that you can access all of the live dealer games from Evolution and Ezugi on NetEnt sites.
This merger means that players on NetEnt sites have a lot more live dealer games to choose from. Evolution Gaming has several wheel games, game shows, and dice games that add a lot of variety.
Here are some of the live dealer games you can play on NetEnt online casinos.
Roulette
Game Variants: European Roulette, Lightning Roulette, Immersive Roulette, French Roulette, American Roulette, Speed Roulette, Auto Roulette, Instant Roulette, Double Ball Roulette, Dual Play Roulette, VIP roulette
Special Features: Available with dedicated design features and native-speaking dealers in multiple languages.
Craps
Game Variants: Craps, First-Person Craps
Special Features: The live dealer is a croupier, but they do not throw the dice. Evolution has a dice-throwing robot that throws the dice so the live dealer can't cheat.
Blackjack
Game Variants: Blackjack, Speed Blackjack, Infinite Blackjack, Free Bet Blackjack, Power Blackjack, Blackjack Party
Special Features: Many blackjack variants feature 21+3 and perfect pairs side bets.
Baccarat
Game Variants: Baccarat, Multi-camera Baccarat, Live Baccarat Squeeze, Live Baccarat Control Squeeze, Speed Baccarat, Lightning Baccarat, No Commission Baccarat
Special Features: Squeeze Variants allow players to control when the cards get revealed. Players can even reveal corners or edges at a time.
Poker
Game Variants: Casino Hold 'Em, Side Bet City, Ultimate Texas Hold 'Em, Three-Card Poker, Caribbean Stud Poker, Texas Hold 'Em Bonus Poker
Special Features: Many poker variants include side bets with progressive jackpots.
Game Shows
Game Variants: Gonzo's Treasure Hunt, Crazy Time, Monopoly Live, Lightning Roulette, Mega Ball, Dream Catcher, Deal or No Deal Live, Lightning Dice, Football Studio
Special Features: Lightning games include random multipliers that can increase your winning opportunities.
Game Shows
Game Variants: Super Sic Bo, Dragon Tiger
Special Features: Evolution's Sic Bo game includes random multipliers. The Dragon Tiger game includes side bets that can pay up to 50:1.
Innovation in New Games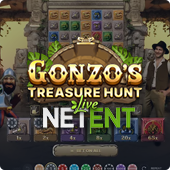 On top of the exciting games that Evolution Gaming has offered for years, the combined company has created new live dealer games.
Gonzo's Treasure Hunt is an exciting example. It is a live game show based on the popular NetEnt slot, Gonzo's Quest.
This unique game features a live dealer host who interacts with an animated virtual reality co-star, Gonzo. Players get to bet on the stones they will find in the wall behind the host.
The Gonzo's Treasure Hunt game combines the excitement and interaction of live dealer games with characters and themes from popular slot games.
That combination represents an entirely new kind of live dealer game. NetEnt and Evolution are now the frontrunners in this industry, thanks to their innovation.
NetEnt Casino Games – Our View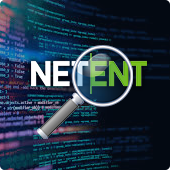 The NetEnt online casino software company has long been a prominent player in the online gambling industry.
Their collection of incredible slot machine games has made them stand out above their competition. They are known for branded slots and incredible jackpots.
All of the slot games from NetEnt also feature a high average RTP of more than 95%. That makes them a player favorite consistently.
If you enjoy classic table games, NetEnt sites offer a small collection of high-quality casino favorites. But they definitely lack variety in both digital table games and video poker options.
But since NetEnt has merged with Evolution Gaming, they now have more table games for you to choose from. In fact, the company now has some of the best live dealer games on the internet.
The bottom line – NetEnt creates excellent online casino games. You would be doing yourself a disservice if you didn't join a NetEnt-powered casino and at least checked them out.
Other Recommended Real Money Casinos Online
NetEnt casinos are some of the best casinos that we recommend, but there are plenty of other real money casino gambling options.
Here are our recommendations for the overall best online casinos.
How We Rate

Safety & Security
You should be able to gamble online without fear. So we only recommend licensed sites that use the latest security and encryption techniques.

Bonuses
Maximize your bankroll with fantastic bonuses. Our recommended sites offer valuable bonuses with fair terms and conditions, including manageable wagering requirements.

Games & Betting
The best sites have the best wagering options. That's why you will find extensive games and betting opportunities on our recommended sites.

Banking
Getting your money to and from your account shouldn't be a hassle. We only recommend sites with a variety of convenient banking methods, including cryptocurrency and e-wallets.
It can be beneficial to join multiple casino sites. Even if you only play NetEnt games, their progressive jackpots have different prize pools for different casinos.
When you have multiple casino accounts, it is easy to find out which site has the biggest jackpot that you want to play.
You can always play NetEnt casino games for free before you deposit real money. That way, you can decide which games you like best and see how they are different at various casino sites.
Online casinos with NetEnt software are popular, but they are only one of the many software providers that create online games.
If you like to play NetEnt casino games for real money, you may also like games from Microgaming and Playtech. Many casino sites with NetEnt games also have games from these two software providers.
Offering games from multiple software providers add even more game variety. That is one reason why these sites are our recommendations for the best casino sites online.
Our recommended casino sites also have convenient banking options, profitable bonuses, and mobile gambling options. So no matter which site you choose, you can be sure that it will offer the best online gambling experience available.
AUGUST
Casino of the Month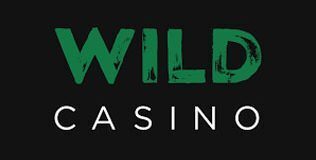 Welcome Bonus
250% up to $5,000
Read Review
Visit Site