Emoji Planet Slot Review
Emojis are so much a feature of modern day communication, that it's only surprising there aren't more slot games using them as a theme. Of course not everybody sprinkles their emails and messageswith grinning yellow faces, although they are becoming harder to avoid, but for those who find the emoji a cheerful addition to a text this may be just the game for you.
The opening intro gives you a taste for what's in store, as it is bright, cheery and with a perky tune blasting out in the background. There are no reels as such in this 'slot' game, as it is yetanother game which is closer to a social game than to a traditional slot. This is about as far away from fruit machines as you can get in a way, although the basic idea of matching symbols is thesame.
Features
Game: Emoji Planet
Date: August 2017
Provider: NetEnt
Genre: Emoji
Paylines: N/A
Max Win: 1000000
RTP:4
Variance: Med
Emojis Ahoy!
Here you've got a 5 x 6 grid filled with eight different symbols. In order of value from least to most they are: heart, bomb, pizza, kiss, rocket, 'poop', alien and the crying with laughter emojiat the top of the heap. If this guy fills the entire grid you win 10,000 times your stake.
There's also a wild star in there which can help to find winning combos. This is a 'cluster pays' game, which basically means you need to find groups of 5 or more of the same symbol connectedhorizontally or vertically.
After you get a winning cluster they disappear and are replaced from above. It's actually pretty good fun, as fans of bejewelled style social games will be aware. As an added twist, five of thesymbols have a special value.
Bonus Packed
See the five symbols to the right of your game? The heart, bomb, pizza, kiss and rocket are actually bonus games within the Emoji Planet Slot game. Every time you fill one ofthese meters by getting wins which total 12 you unlock a special feature which can be used as many times as you fill the meter in one 'spin'. Here's how those features work:
Bomb Bonus: 8 random symbols on the grid are destroyed, and a random coin win of 5-100 times your bet is awarded for each of them.
Kiss Bonus: 3 sticky wilds randomly appear on screen. They each have 3 lives, and lose a life any time they form part of a winning combo.
Heart Bonus: Total win is multiplied by the amount of times you filled the heart meter, plus one.
Pizza Bonus: A 3×3 block of a random symbol (except wild) appears randomly on the screen.
Rocket Bonus: A stack of 10 wilds appears on and above one of the reels, guaranteeing at least two wins.
Summary
As we said earlier, even if you are a bit of a grump when it comes to emojis in general, it's hard not to be charmed by Emoji Planet. And that's before mentioning the potential million coin maxjackpot!
The game is a whole heap of fun! The bright graphics and chirpy music keep you spinning in search of that next big winning cluster.
September
Casino of the Month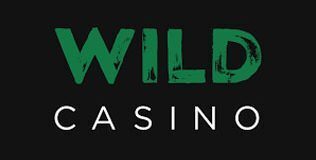 Welcome Bonus
250% up to $5,000