Branded Online Slots and Where to Play Them
Some people enjoy playing generic slot games that focus on a specific theme, such as cats, Norse mythology, or fruit. Other people enjoy playing branded slots like Ellen or Wizard of Oz.
If you fall into the latter category, consider joining one of the following real money casino sites. These are the best online casinos with branded slot games in 2021.
Rank
Gambling Site
Exclusive Bonus
Get Started

#1

Wild Casino

250% Up To

$5,000

Visit Site

Visit Site

#2

Las Atlantis

280% Up To

$14,000

Visit Site

Visit Site

#3

El Royale

250% Up To

$12,500

Visit Site

Visit Site

#4

Bovada Casino

100% Up To

$3,000

Visit Site

Visit Site

#5

Ducky Luck

500% Up To

$7,500

Visit Site

Visit Site

#6

Super Slots

250% Up To

$6,000

Visit Site

Visit Site

#7

Drake Casino

300% Up To

$6,000

Visit Site

Visit Site

#8

BetUS Casino

200% Up To

$5,000

Visit Site

Visit Site

#9

Ignition Casino

150% Up To

$1,500

Visit Site

Visit Site
Branded slots, also known as licensed slots, take popular and easily recognized subjects like celebrities, board games, and game shows and turn them into exciting gambling propositions.
It doesn't matter if you're playing in-person or in online casinos; branded slots immediately attract attention.
Get ready, because we're about to send you dancing down the yellow brick road headed to the chocolate factory, where you can make a deal (or no deal) for the One Ring, while Michael tells you to "Beat It."
What Are Branded Slot Machines?
Branded slot machines are games based on intellectual property (IP) – think movies, books, video games, celebrities, TV shows, and so on.
Through a partnership or licensing agreement, slot developers create these machines.
For example, IGT has a licensing agreement with Sony to develop Wheel of Fortune slot games. IGT pays royalties to use the name, likeness, logo, and general concept.
Odds are, if you're a slot veteran, you've seen and played branded slots. How could you not? You can't walk through a Las Vegas casino without seeing branded machines like these.
The Walking Dead
Game of Thrones
Ellen's Dance Party
Michael Jackson King of Pop
Willy Wonka and the Chocolate Factory
Lord of the Rings
The Appeal of Licensed and Branded Slots
When you walk through any of the resort-style casinos that circle the globe, it can be overwhelming for players to narrow their choices. A single floor could house hundreds of slot games.
If you stop in your tracks and just take a look around, two things stand out amongst the sea of flashing lights, spinning reels, and bells.
Jackpot prizes on display
Custom-designed slot toppers with familiar faces and brands
A similar situation applies online, as a virtual walk could take quite some time, depending on the casino. You're scrolling through long lists, many of which include the words wild, fortune, or gold.
It's noticeable when you run across a TV branded slot like Game of Thrones or Vikings, or music slots such as Twisted Sister, Guns N' Roses, and Sabaton.
You might even get lucky and catch a crossover with a licensed brand slot combined with a progressive jackpot. They're common in branded slot series like the DC Superhero slot series, Wheel of Fortune, Monopoly, and Deal or No Deal.
Now, while branded slots have undeniable curb appeal, there's also a downside to some of the games.
Licensing Royalties for Real Money Slots
Many slots based on licensed images and subjects tend to have slightly lower payout potential. As you can imagine, there are fees involved that have to be paid somehow.
We all know the casino isn't going to cover the costs. No, the players will usually pay the fees through fewer wins and lower RTPs.
The bright side is that there are minimum downsides to branded slots and these downsides are outweighed by all the upsides.
Here's a look at the pros and cons to playing licensed slot machines.
Pros of Licensed Slots
Images, video, and audio from the "real thing"
Custom designed in land-based casinos with motion chairs and other technology
Can be tied to wide-area or local progressive jackpots
Feature-rich to showcase the custom theme
Available in land-based and online casinos
Cons of Licensed Slots
Not all licensed slots are available online and in land-based casinos
Standard paytable prizes are often lower to accommodate royalties
Some branded slot machines are only available at higher stakes
The First Branded and Licensed Slots
What do Frank Sinatra and Lara Croft have in common?
If you weren't aware that we were discussing licensed brand slots, the answer could be a real headscratcher.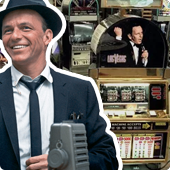 Frank Sinatra was the opening act of IGT's Diamond Cinema Series in 2001.
By today's standards, the Frank Sinatra branded slot might be considered boring. There were no special features or bonus rounds.
It was a simple three-reel celebrity-inspired game. But it had two things going for it – the appeal of old Blue Eyes and a wide-area progressive jackpot.
Players spun the reels listening to "My Way" and "My Kind of Town" instead of the typical whirl of the reels and bells in the background.
IGT then included Marilyn Monroe, Elvis Presley, and Elizabeth Taylor in its line-up. At the same time, WMS was busy getting into the licensed brand slot game with Dean Martin's Wild Party.
Other early slot licensing agreements covered the following TV shows and movies.
Bewitched
A Fistful of Dollars
Beetle Bailey
The Price is Right
I Love Lucy
Happy Days
Let's get back to our original question about Frank Sinatra and Lara Croft.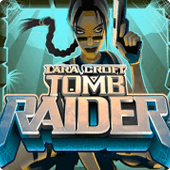 Frank Sinatra was the first to grace the reels in Vegas casinos. Lara Croft, the video game heroine, turned film star courtesy of Angelina Jolie, was the first branded slot online.
Microgaming signed the first online slot licensing agreement with Square Enix and produced the original Lara Croft: Tomb Raider game that hit online casino floors in 2004.
Square Enix wasn't just the first, but the longest, as the partnership is still going strong. In 2019, Microgaming released Lara Croft: Temples and Tombs, celebrating the 15-year wildly successful partnership.
Best Branded Slots to Play for Real Money
Music slots, pop culture slots, movie slots, TV slots; developers have come a long way since the early days of slot machines.
We could fill virtual books introducing you to your favorite musicians, stars, and pop culture symbols turned slot subjects.
If you're anxious to get the reels spinning, here are some of the best and most accessible licensed and branded slot games.
Michael Jackson King of Pop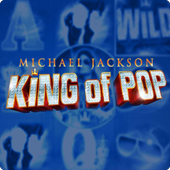 Online, offline, Michael is everywhere. The King of Pop didn't inspire a series but is a Vegas slot-turned online game courtesy of Bally and SG Digital.
We include Michael Jackson King of Pop on our list of top licensed slots because it has one thing that many other licensed games don't have.
No, we're not talking about sequined gloves (although it has those, too).
This particular slot boasts a relatively high RTP of 96.01% and an X2,500 jackpot.
Michael Jackson King of Pop is a winner straight out of the gate. Would you expect anything less?
It features 25 paylines of bonus-rich gameplay with plenty of "Smooth Criminal," "Billie Jean," and "Beat It" to bob your head to.
King of Pop is Michael Jackson in the early 80s. He moonwalks on the screen, leaving wilds behind.
When it's bonus time, you'll spin the wheel to determine whether you're playing Beat It Free Games, Smooth Criminal Free Games, or (moon)walking away with cash.
Willy Wonka and the Chocolate Factory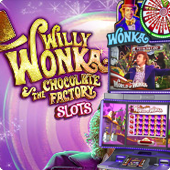 Whether you search specifically for Willy Wonka or type in chocolate slots, you're sure to find plenty of entries for Willy Wonka slots.
WMS' Willy Wonka series sticks to land-based gaming.
It's easy to see why, though, as Wonka slots take you on a tour of the chocolate factory with stacked screens, motion chairs, separate bonus wheels, and banks overflowing with sweet treats.
You might be a fan of Johnny's Depp's Wonka, but Gene Wilder is the most memorable for players old enough to remember the first golden ticket.
Wonka Trivia: It's a virtual chocolate river you travel through when playing Willy Wonka Slots. The cast of the 1971 hit film got to experience the real deal with 150,000 gallons of chocolate, water, and cream flowing through their set!
The first slot in the series is simply known as the Willy Wonka and the Chocolate Factory.
It's got 40 paylines of gameplay on two screens. The top monitor gives the Wonkavator plenty of room to rise during bonus play.
The Wonkavator could make a stop at the chocolate river, where your custom seat will twist and turn on the journey, taking you on a Disney-like experience through the Wonka-driven tunnels.
Deal or No Deal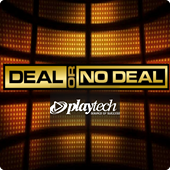 Comedian Howie Mandel took the rubber glove off his face long enough to introduce US viewers to Deal or No Deal back in 2005.
The Americanized version was based on the original Dutch concept and featured $1,000,000 hidden away in a briefcase kept secure by the Deal or No Deal models.
The show has returned on and off after its original seven-season run in the US. But, Deal or No Deal is still regularly airing in nine other countries, including France, Uruguay, Greece, and Brazil.
If you're a fan, you can imagine how well Deal or No Deal adapts to a game show tv slot.
Pick and win rounds are common in land-based and online casino games, and the briefcases filled with cash easily translate from TV to slot screen.
Unlike most other licensed slot games, Endemol has given the rights to use Deal or No Deal in gambling form to more than one or two developers.
You'll find land-based Deal or No Deal slot machines on casino floors provided by IGT. Gamesys has a version, Microgaming produces a Deal or No Deal fruit machine, and Blueprint Gaming has recently rolled out its Deal or No Deal Megaways online slot.
Playtech is also well-known for its series of Deal or No Deal show slots, complete with progressive jackpots.
Lord of the Rings
Take a peek at the following features of this movie slot.
Frodo Free Spins
Gollum Credit Prizes
Legolas Wilds
Balrog Multipliers
Shelob Wilds
Uruk-hai Multiple Reel Arrays
If those terms are more than familiar, then your favorite branded slots might revolve around Peter Jackson's hit film trilogy, Lord of the Rings.
The fellowship and the One Ring quest plays out in different ways, as IGT has a land-based machine, and Microgaming has a 243 ways to win LOTR online slot plus a jackpot version.
WMS's branded slot machine, Lord of the Rings: Rule Them All, sits on casino floors. It can be tough to get a seat even though it's not one of those movie slots that wows you at first sight.
But just wait, as nine paylines can provide some exceptional entertainment value with an eye at the top that opens and closes revealing bonus rounds.
Ellen Slots from IGT
You could call them TV slots or pop culture slots, as IGT's pair of Ellen branded slots represents a bit of both.
There's no original and sequel as both Ellen slots were released for land-based casinos simultaneously in 2014.
Ellen's Dance Party – 432 ways to win
12 Days of Giveaways – 15 and 30 paylines
Jackpots, Know and Go bonuses, and the Wheel of Riches are just part of the fun, as Ellen is your host.
She dances across the screen, cheers you on, and handles the play by play of your bonus rounds.
IGT's Wheel of Fortune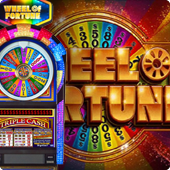 Instead of picking a letter, your biggest decision is choosing a game, as the list of Wheel of Fortune branded slot games is a long one.
IGT's Wheel of Fortune series is one of the top jackpot producers amongst all licensed slots, land-based and online.
You'll find machines with special editions, multiple wheels, and progressive jackpots.
Those jackpots have turned game show viewers and slot players like yourself into instant millionaires
The IGT Collection features 400 Wheel of Fortune TV slots, nearly half participating in a wide-area progressive network.
| | |
| --- | --- |
| Wheel of Fortune Slot | Paylines |
| Wheel of Fortune On Tour | 30 |
| Wheel of Fortune Gold Spin Deluxe | 10 |
| Wheel of Fortune Mystery Link Lucky Lotus | 40 |
| Wheel of Fortune Mystery Link Enchanted Blossoms | 40 |
| Wheel of Fortune More Money 4D | 30 |
| Wheel of Fortune New Orleans | 720 ways |
| Wheel of Fortune Cash Link Australian Outback | 30 |
| Wheel of Fortune Wheel Across America Wild Adventures | 50 |
| Wheel of Fortune Wild Destinations | 40 |
| Wheel of Fortune Wheel Across America California Coast | 40 |
| Wheel of Fortune Multi-Level Progressive New York | 30 |
| Wheel of Fortune 4D featuring Vanna White | 75 |
| Wheel of Fortune Hawaiian Getaway | 50 |
| Wheel of Fortune Wheel Across America Wheel Loves New York | 432 ways |
| Wheel of Fortune Power Wedges | 1,024 ways |
| Wheel of Fortune Triple Bonus Round | 256 ways |
| Wheel of Fortune Triple Extreme! Spin | 720 ways |
| Wheel of Fortune Big Money | 30 |
| Wheel of Fortune Special Edition Triple Point Re-spin | 20 |
| Wheel of Fortune Cash Link Latin Getaways | 30 |
| Powerbucks Wheel of Fortune Winning Wedges | 50 |
Sex and the City Slot from IGT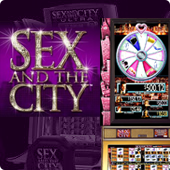 Are you a Carrie? How about a Miranda, Charlotte, or Samantha?
It doesn't matter, as you're covered in the original Sex and the City slot, the first Megajackpots game with MultiPlay.
IGT's Sex and the City brand slot started with the original game, boosted by five jackpots and a MEGAfx sound chair.
This TV slot integrates show clips with shoes and cosmopolitans (catch the attention of a casino cocktail server, and you can join the four ladies!).
But the most exciting part is the four sets of reels that produce different results every time you click the spin button.
HBO's hit ran from 1998 to 2004, but it lives on in reruns and the series of slot sequels.
Forget about the Carrie Diaries or the new 2021 reboot – these games are designer-worthy and not knock-offs.
Monopoly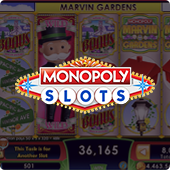 Even though Mr. Monopoly, aka Uncle Pennybags, has celebrity status, we'd refer to Monopoly brand slots as board game slot machines instead.
The game of real estate and high finance has been around for more than a century.
You probably still have fond memories of those multi-colored bills and fighting over the pieces to get the Scottie Dog, top hat, or racecar (did anyone fight over the thimble or iron?).
Hasbro licensing for Monopoly slots has given creative studios, like WMS and IGT, the ability to use Mr. Monopoly, Community Chest, Go to Jail cards, and properties in all kinds of ways for in-person and online play.
With more than 100 Monopoly branded slots, you can spin for jackpots, play bonus rounds where you circle the board, or take advantage of 117,649 ways to win.
The Story of Comic Book Licensed Slots
If you've been an online slot player for a while, then you might remember that some casino sites carried slot titles like Iron Man, The Avengers, and Spiderman.
Then, in a blink of an eye, everyone was wondering why Marvel slots had suddenly disappeared.
Marvel Slots and Mickey Mouse
Walt Disney's acquisition of Marvel's licensing prompted the change. As Walt Disney aligns itself with a younger fan base, it didn't want to be associated with real money gambling.
So, in 2017, when the original licensing agreement between Marvel and Playtech came up for renewal, the Disney Company called it a day.
Playtech wasn't defeated, though. It replaced its Marvel brand license with DC Comics, resulting in the relatively new DC Superheroes jackpot progressive network.
DC Superheroes Branded Slots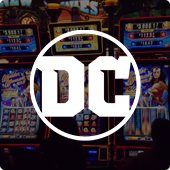 When your passion crosses over from comic book to movie to online slots player, what's better than characters that crossover into all three genres?
Playtech's DC Superheroes slots link to a progressive jackpot network with a grand prize seeded at 100,000.00. As long as you're playing real money superhero slots, you could get the random invite to pick and win one of four top payouts.
While the jackpots might be the monetary hook, these DC Comics slots stand on their own.
That's because they include classic 60s Batman slots starring Adam West, Christopher Reeve's Superman, and the new DC film universe with Justice League, Wonder Woman, Aquaman, Suicide Squad, and the list goes on.
DC Comics Superheroes Online Slots
Provider
Playtech
Availability
Online
Progressive Jackpot
Yes – four randomly triggered jackpots
More Superhero Branded Slots
There are other comic book-themed slots, too.
Here are a couple of our favorites.
Hellboy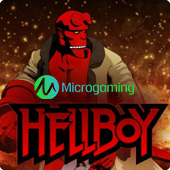 Hellboy is another comic book turned movie, originated through Dark Horse Comics.
The Hellboy slot followed the 2004 and 2008 film releases and is in Microgaming-powered online casinos. It's a 20-payline slot with a top 10,000-credit payout.
While the gameplay is relatively standard, the subject matter is one-of-a-kind, as Hellboy is half-human and half-demon.
The bonus has you exploring underworld tunnels in search of the Chamber of Fire where big-money payouts hide.
Conan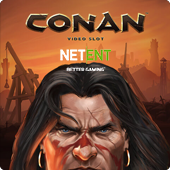 The Conan slot is modeled after a 1932 comic book, Conan the Barbarian.
But you don't have to be a nonagenarian to be a fan of Conan, as Arnold Schwarzenegger brought him to life in a 1982 movie of the same name.
It's a six-reel comic book slot with 24 paylines and Tower Wilds.
Bonus rounds include the Walls of Tarantia, Temple of the Serpent, and City of Thieves Free Spins.
Play Your Favorite Branded Slot Machines Online
Whether you're a land-based or online casino player, you have access to the music slots, TV slots, movie slots, and other branded premium games mentioned in this guide.
Game of Thrones, Deal or No Deal, Batman, Gladiator, and Monopoly are just a few licensed brand slots that appear physically and virtually, many with progressive jackpot opportunities.
While we love playing licensed slots in land-based casinos, the online experience these days offers many additional benefits. You don't have to choose between one or the other, but you should definitely try playing online if you haven't done so before.
The only thing that you have left to do is pick from the top-rated online casinos with branded slots.
We've recommended several real money online casinos with licensed and branded slots. They all offer plenty of bonuses and free spins that you'll get once you sign up and deposit.
They're listed at the top of this page. Check them out and create your account now.
Alternatively, take a look at our recommendations for real money slots apps. They're all great options if you prefer playing mobile slots.

Sign up Bonus
250% Up To $5,000
READ REVIEW
Visit Site
X