RealTime Gaming Online Slots
When you see titles like Count Spectacular, Rudolph's Revenge, and Naughty or Nice, aren't they memorable, even in the wide world of online slots?
RealTime Gaming (aka RTG) doesn't have the top licensed brands in its catalog, like Monopoly or Wheel of Fortune, but it does have a few retro-inspired slots you'll recognize.
RTG also excels at creating random jackpots. You could be spinning the reels and, suddenly, a fireworks display takes over the screen, and you're now the latest progressive jackpot winner.
Okay, maybe you're familiar with RTG and have even played their slot games, but how much do you really know about them or your favorite casino sites with RealTime Gaming slots?
If the answer's "not much," then get ready to learn.
We're going to provide some insight into the RTG online casino philosophy. We'll also share some of the most popular RealTime Gaming casino slots, as well as a few new releases that will quickly become player favorites.
Where to Play RealTime Gaming Slots Online
There are more than 50 casino sites with RealTime Gaming slot games. We've narrowed your options to ensure you join only the best ones.
How We Rate

Safety & Security
You should be able to gamble online without fear. So we only recommend licensed sites that use the latest security and encryption techniques.

Bonuses
Maximize your bankroll with fantastic bonuses. Our recommended sites offer valuable bonuses with fair terms and conditions, including manageable wagering requirements.

Games & Betting
The best sites have the best wagering options. That's why you will find extensive games and betting opportunities on our recommended sites.

Banking
Getting your money to and from your account shouldn't be a hassle. We only recommend sites with a variety of convenient banking methods, including cryptocurrency and e-wallets.
We'll get into more detail in the next section, but RTG takes a more liberal approach to its casino partnerships. Instead of securing licensing and regulation, it's a software provider, pure and simple.
So, while they have proven themselves to be a quality software developer, you still need to vet each online casino with RTG slots to ensure the casino is safe and trustworthy.
The good news is that we've already vetted these casinos for you. We considered the ownership, banking, customer service, bonuses, player feedback, and more into our ratings and casino reviews.
All that's left to do is for you to choose the casino that's the best fit for you.
The Evolution of RealTime Gaming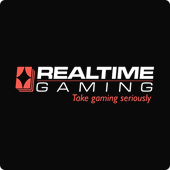 Instead of a rich history with a string of acquisitions, expansion, and new offices popping up around the world, the story of RealTime Gaming is a short one.
It's short because RTG stays behind the scenes, providing customized products and services to online casinos and gambling sites that become the face of the company.
Born in the United States
RTG is well-established, though. They launched back in 1998 as a US company based in Atlanta, Georgia.
Their residency was short-lived, however, as the 2006 UIGEA (Unlawful Internet Gambling Enforcement Act) forced them, and other online gambling providers, out.
The company obviously landed on its feet, relocating to Heredia Costa Rica in 2006.
Hastings International, which is part of the HBM Group, purchased RTG in 2007 and is still the driving force behind its original and new RTG casino slots.
RealTime Gaming Offers a Full Product Line
Today's RealTime Gaming primarily produces slots but has a video poker and table games collection too. They offer an impressive number of blackjack variations.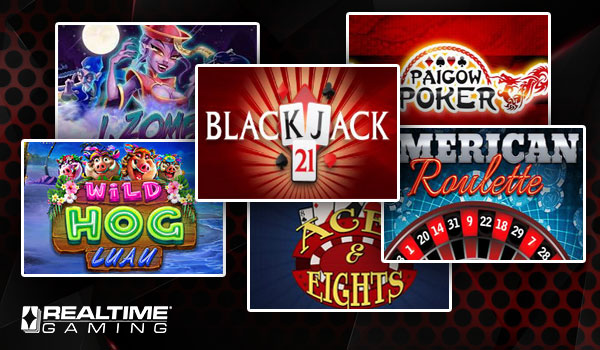 Casinos with RealTime Gaming slots are exclusively online, as RTG doesn't manufacture cabinets or other hardware.
As we've mentioned, RealTime Gaming has a hands-off philosophy. It provides gaming software and an optional Business Intelligence Suite for casino operators.
The Business Intelligence Suite emerged in 2015 as a full-service answer to everything that an online casino would need to get things rolling and maintain their business.
From affiliate tracking to bonus and player retention, the Business Intelligence Suite is the virtual brains of the operation for online casino sites with RTG slot games.
Online Casino Customization
Not all RealTime Gaming online casinos are the same. In addition to handing over the operational reins, RTG gives the operations control over customization.
Casinos can alter RTPs and even add jackpots or more significant prizes to any RTG slot machine.
You can ay play RealTime Gaming online slots for real money in one casino and find out that another casino has extra prizes the others don't.
Pros and Cons of the RTG Approach
Even though RTG can provide a full-service package to its clients, it still sticks with its hands-off approach. They don't worry about licensing or regulatory restrictions. The casinos have to.
On the one hand, it's successful, as RealTime Gaming is used in many of today's top-rated US online casinos.
On the other hand, though, turning over all aspects of the business to the casino providers is an open invitation for reputation problems. It's happened in the past.
Websites are known as RealTime Gaming slots casinos, but their success and service are entirely operator-based. So, when a casino fails in a particular area, like payouts, RTG takes the hit.
Your Choice of RTG Slot Site Matters
If you have any reservations about playing RealTime Gaming online slots for money, you should know that RTG has an excellent reputation in the online casino community.
Instead of concerns about RTG slots, players should concentrate on their choices of RealTime Gaming online casinos.
There are plenty of top gambling sites with reliable payouts and a service-oriented approach. So, you can have the complete package of jackpot-focused RTG slots AND fair and safe gaming.
Real Series RTG Slots and Some Guarantees
Any useful guide to a slot provider starts with its distinctive product.
For RealTime Gaming, it's their Real Series slot machines.
Surprise Jackpots
Real Series slot games are exclusive to RTG and are easy to define as they include random jackpots.
Real Series slots are unique in that a player at any time could reap the benefits of an instant cash award that has nothing to do with what's happening on the slot reels.
A surprise bonus doesn't catch players off guard as a Real Series jackpot award includes a fireworks display and formal presentation.
So, if you're spinning the reels on Cash Bandits, Bubble Bubble, Enchanted Garden, or any of your favorite RTG online slots and experience a screen takeover, it's a safe bet that you're a winner!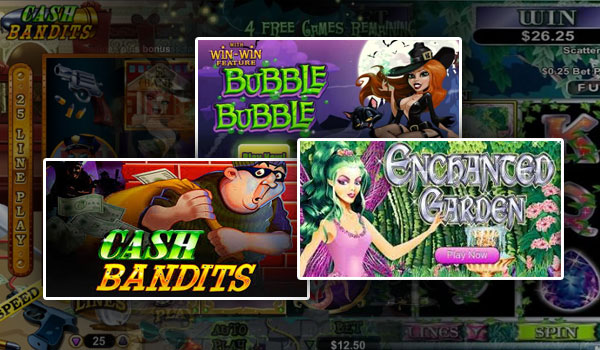 Win-Win and Feature Guarantees
RealTime Gaming is best known for its Real Series titles. But some of its slots have two other features exclusive to RTG – Win-Win and Feature Guarantees.
You can quickly identify the games with the insurance policies as most RTG slots casino sites will have a Win-Win or Feature Guarantee designation right on the image. These are easy to spot as you scroll through the slot menu.
A Prize Guarantee
Win-Win games provide assurances that you'll exit a bonus round with at least something. If you end up with a disappointing free spins round, the insurance policy will kick in and boost your bottom line.
When you play RealTime Gaming slots online for money, you can take advantage of the following Win-Win titles: Bubble Bubble 2, Fruit Bowl XXV, Hockey Hero, Ocean Dreams, and The Three Stooges II.
The Promise of a Bonus Round
With the Feature Guarantee, you won't have to wait endlessly for a trip to bonus land. There's a maximum spin count designation in RTG's Feature Guarantee slots, so you know you won't go over that game number without a bonus trigger.
Some of RealTime Gaming's Feature Guarantee slots include Hairway to Heaven, It's a Mystery!, Spring Break Naughty or Nice, and Polar Explorer.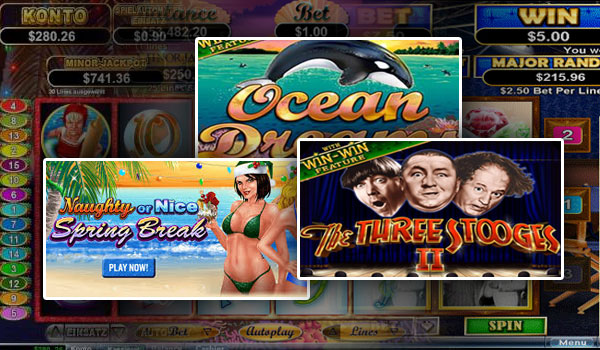 Play RTG Slots Online for Progressive Jackpots
RealTime Gaming is best known for its Real Series slots based on random jackpots.
However, one of its top dedicated progressive jackpot games has yet to be claimed.
Progressive Jackpot, Patience Required
Aztec Millions is appropriately named, as the grand prize is seeded at a million.
The game launched in 2009 and RTG players are still waiting on the first Aztec Millions logo five-of-a-kind, as that's the trigger for the life-changing payout.
If you're optimistic and know that it's bound to happen sometime, you have to be willing to invest $5.00 per spin, as that's the Aztec Millions minimum.
There are other progressive jackpots in the RTG slot library, though. They don't all have the seven-figure awards of Aztec Millions, but they've made plenty of players happy throughout the years.
Boiling Point Jackpots
RTG also has a jackpot series called "Boiling Point Jackpots."
Like the feature guarantee that promotes bonus activation before a designated number of spins, boiling point jackpots display the prize ceiling.
If you see a boiling point jackpot with a $50,000.00 maximum and the prize is now $49,500.00, you know that one way or another, it's about to hit.
The award won't ever surpass its top payout limit, so you could hop from game to game looking for jackpots that are about to boil.
Spirit of the Inca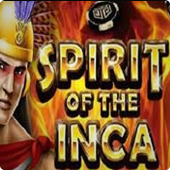 One of the more well-known boiling point jackpot games is the RTG casino slot Spirit of the Inca. It doesn't just have one, but five different top awards all simmering on the slot screen.
Spirit of the Inca is a 25-line game with a wild and expanding Incan Spirit worth 2,000 credits in five-symbol formation.
It also features a unique bonus round where players make five picks before any bonus reels are set into motion.
The first three selections determine the number of bonus games awarded, the fourth is a multiplier from X1 to X10, and the fifth could be disappointing. While one outcome is a wild reel, and another provides extra wild symbols, the third possibility is "no bonus."
The main event in Spirit of the Inca is the quest for the boiling point jackpots. They're randomly issued, like the Real Series awards, and they're significant.
Spirit of the Inca Boiling Point Jackpots
Jackpot
Top Prize
Mini
$100,000.00
Minor
$150,000.00
Major
$200,000.00
Maxi
$250,000.00
Grand
$300,000.00
There's one catch, though, as you have to bet the maximum to be in contention for all five.
If you lower the stakes, then one or more jackpots could be disabled, and it could be one that's ready to boil.
The good news is that it's a low stakes game with a range of $0.50 to $5.00 per spin.
Megasaur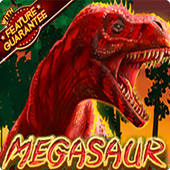 It's not quite Jurassic Park, but close.
Megasaur is another popular real money RTG online slot. It's popular because it has a millionaire-making jackpot you could win. That's enough to catch anyone's attention.
But Megasaur also has a dinosaur that'll take the 1,000-credit top five-symbol award and instantly turn it into 2,000.
The 25-line game also has a Feature Guarantee so that players will head into the Megasaur feature bonus round sometime between spin 26 and 250. That's a handy insurance policy in this game, as the progressive jackpot is only on the table in the Megasaur feature bonus round.
It takes five volcanoes in the bonus round to activate Megasaur's big-money prize.
Like Aztecs Millions, Megasaur isn't overly generous with its jackpot payouts. But the dinosaur-driven RealTime Gaming slot has turned two players into instant millionaires within three years.
Best Real Money RealTime Gaming Slots Online
Whether you prefer extended bonus rounds, wild assistance, or multipliers, you're bound to run into all of them when you play RealTime Gaming real money online slots.
Aside from the Real Series jackpots and feature guarantees, there's not too much that remains consistent in RTG titles. Their slot themes cover Christmas, ancient Egypt, witches and warlocks, animals, food, monsters, and more.
RealTime Gaming isn't known for its licensed brands. However, you will come across some retro-inspired slot conversions, including The Big Bopper, Ritchie Valens, and a series of The Three Stooges titles in many RTG online casinos.
Enchanted Garden 2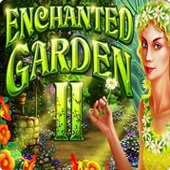 You don't need us to tell you that Enchanted Garden 2 is a sequel game. Both versions are player favorites, but we wanted to highlight the follow-up slot for its top-notch design. The colors are bold and bright, and this particular 25-line slot translates well to mobile devices.
It's not a fixed payline slot, so you can get by with $0.01 per spin if you can ignore the 24 other possible winning ways. A maximum bet is only $25.00, so it's a low-stakes proposition all around.
Enchanted Garden 2 is popular because of its simplicity. There's not too much going on except high-value payouts when the princess is in the mix.
Five gnomes jump from 2,500 to 5,000 with the princess wild. A garden on the first reel and a fairy princess on the fifth activates one of two bonus rounds, one with tripe-value payouts.
Lucha Libre 2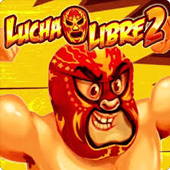 Another follow-up RTG casino slot, Lucha Libre 2 has a Time to Rumble Feature on its card. Three scatters let you select a fighting move for a bonus competition.
In addition to free spins, scatter pays, and multipliers, the bonus could lead to the Fist of Fury feature and bigger payouts.
You don't need second-round action to get some fun features, though. Nacho Friend and Taco Malo can take over the middle reel during the main game to multiply winning combinations by as much as ten times.
The lighthearted 30-line game features three high-value combinations, each worth 500 credits. But with that top wrestler-prompted multiplier, 500 can become 5,000.
Lucha Libre 2 is definitely a player favorite. You'll find this game at nearly all of the top RealTime Gaming online slot sites.
Rudolph's Revenge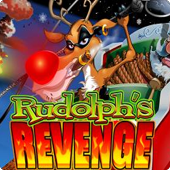 One of the most entertaining slot themes in the RealTime Gaming online slot collection is Rudolph's Revenge.
Rudolph's Revenge is a 50-line slot with a 5,000-credit jackpot. Like the Fairy Princess in Enchanted Garden 2, the Rudolph wild doubles the payouts for winning combinations.
While Rudolph may be generous to you, the reindeer is out of control with Santa, attempting to blow him up with bombs that circle the reels.
Five bombs making contact with five Santa symbols are good for 2,000 coins. Five bombs on their own are worth X20 based on your total bet.
But it's five of the angry reindeer that'll help you the most, as there's a random jackpot up for grabs with a five-symbol Rudolph combination.
Swindle All the Way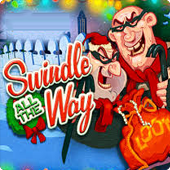 In the same vein as Rudolph's Revenge, Swindle All the Way puts Christmas in jeopardy.
The game plays out with 25 lines and two gift-stealing robbers. Where's the kid from "Home Alone" when you need him?
Like most RTG online slots, Swindle All the Way has relatively low stakes gaming with a range of $0.01 to $25.00.
This particular slot is all about the bonus. You'll play "find the robbers" and benefit with additional free spins and increasing multiplier values.
Kickstarting the free games round with five scatters, though, gives you the edge with 60 free spins and an X33 multiplier.
The Three Stooges Brideless Groom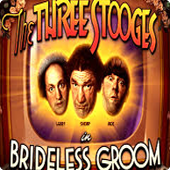 From colorful Christmas slots to a retro-inspired game that's sepia-toned, you can easily see the design variations in RTG's slot productions.
The Three Stooges Brideless Groom is based on the 1940s "The Three Stooges" television series and is part of a slot game series. While it's fun to take a walk down memory lane with the subject matter, this particular slot has some serious multipliers in play.
Curly, Larry, and Moe combine for over the top wild multipliers that can be worth as much as X3,333! The Brideless Groom's wedding bands aren't too shabby either. They're the scatter symbols and also have multiplication abilities – up to X333.
Three Stooges and plenty of threes, as this particular slot has 33 lines and a maximum of $3.30 stakes.
Other RealTime Gaming Slots to Play
New Games at Online Casinos with RTG Slots
RealTime Gaming doesn't turn out nearly as many new games as a developer like Microgaming, Red Tiger Gaming, or Playtech.
But RTG still has its share of slot surprises throughout the year. So, we wanted to introduce you to a few of the most recent releases as they venture into new slot territory.
You probably noticed that many of the RealTime Gaming standards stick to traditional payline configurations. The studio stuck with a standard formula for years, and it worked primarily because of the changing themes and Real Series jackpots.
But you'll see that newer slot productions take on modern features like hundreds of ways to win and expanding reels.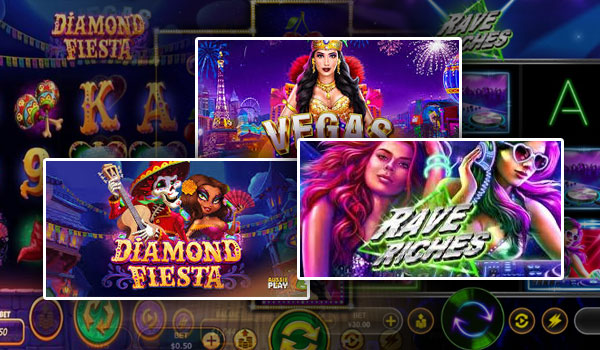 Diamond Fiesta
More jackpots are up for grabs, but they're issued unusually, at least for RTG.
Diamond Fiesta has a re-spins feature where diamonds in the corners add reels to the board. Enough of those bright and shiny gems could take you to an 8 x 4 playing area.
The bonus play comes with diamond prizes, inspired by the sparkling action, ranging from X1 to X250 based on the total amount staked.
It's a 50-line game with a $0.50 to $50.00. Besides the diamond prizes, five Senoritas are worth 800 credits.
Vegas Lux
RealTime Gaming slot casinos online benefited from the release of Vegas Lux, as it's a rare RTG title that eliminates paylines.
Compared to some other slot providers, Vegas Lux isn't over the top with unique features. But it's something different in the RTG virtual slot banks with 720 ways to win.
The Vegas-themed slot is built on graduated reels that are three symbols high on the ends and work up to five symbols in the middle.
Another possible first for RealTime Gaming is the win both ways mechanics. Not only is it a free for all with adjacent way pays, but they can start on the right and work toward the left, as well as the standard left to right configuration.
Big numbers transfer to the bonus round as well, with a possible 240 free spins. Go big or go home, right?
Rave Riches
From a Mexican party to Las Vegas to a rave, RealTime Gaming's newer online slot releases are all over the place.
Like Vegas Lux, Rave Riches does away with payline constraints, providing 243 ways to win. In the base game, wilds stack and multiply payouts by as much as eight times.
The party really gets going in the bonus round, though.
When the Rave Riches bonus round activates, players have five ways to play it. Fifteen games with an X2 multiplier is on one end with five spins and with 8x payouts on the other.
These are just a few of the new RealTime online slot games you can play at our recommended casinos. They're not the only ones, though. We suggest you join one of these casinos now to see them all.
Benefits of RealTime Gaming Casino Slot Machines
RealTime Gaming may not do much to promote itself as a company. Instead, it chooses to lay low and let online casinos with RTG slots speak for it.
Even the RealTime Gaming website is geared toward providers and doesn't tout the advantage of its products to players. So, we've compiled a list that should be on the company's official site.
Here are the main benefits of RealTime Gaming online slots.
Real Series slots have random jackpots open to all players regardless of stakes
Progressive jackpot titles
Boiling point jackpots
Smaller bets prompt lower volatility gameplay
Can play in turbo mode
Most titles are now RealTime Gaming mobile slots
Some RTG online casinos are open to US players
Three and five-reel slots
300 different RealTime Gaming options
Technical System Training (TST) software testing
128-bit encryption
Download, instant play, and mobile play options
RealTime Gaming has come a long way with its slot games for smartphones and tablets over the past few years. It wasn't that long ago that you'd only find a few RTG slots on iOS and Android.
But now, the majority of slots pop up regardless of your screen size.
Visit an RTG Online Casino Now
Maybe you want to attempt the first-ever Aztecs Millions jackpot win.
Perhaps you're interested in any of RTG's Real Series slots for the random payouts. Or you want to try out some of the popular games you've heard about from other players.
Regardless of the reason, RealTime Gaming online slot sites are open 24/7.
In addition to the games and the surprise jackpots, when you play RealTime Gaming slots online for real money, you'll have access to some exciting bonuses.
Deposit match incentives are always a possibility, but you could also claim some free spins or participate in tournaments, depending on your choice of casinos.
But it all starts with a legitimate RTG slots casino, so scroll back to the top of this page and choose one from our list of recommendations now.
AUGUST
Casino of the Month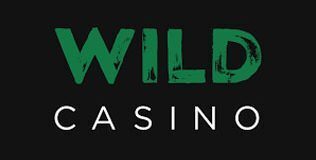 Welcome Bonus
250% up to $5,000
Read Review
Visit Site