Slot Machine Providers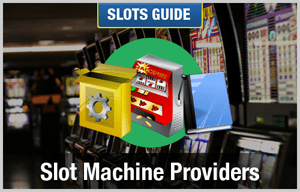 For the purposes of organizing our detailed reviews of various slots games, we've organized this section of our site according to which companies design and manufacture which games. Slot machineproviders like IGT have been around for decades and serve both the land-based and online casino markets. Others, like Realtime Gaming, have been around for less than a decade and only serve theInternet market.
Clicking on the links to the providers' pages will take you to the information page on that company. That page will include a list of the games that company provides. On this page, we providebrief overviews of each company, including a couple of examples of well-known games that each company produces.
We've done our best to make this section as comprehensive as possible, but there are literally thousands of slots games available. If we've left out a provider or a game that you feel is worthyof conclusion here, please use the information on our "contact us" page to let us know.
Ainsworth Game Technology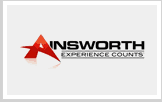 Ainsworth Game Technology is a gambling software provider based in Australia. They don't only serve land-based and online casinos in Australia, though. You can find their games in casinos all over the world. Click the button below to learn more about their company and games.
Amatic Industries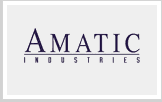 Amatic Industries is an international designer and manufacturer of slot machines games found in casinos all over the world. They've been in business since 1993. They offer more than just slots,though—they're also one of the leading designers of electronic roulette games. The company has won multiple industry awards, including "Most Stylish Gaming Machine" at the Irish Gaming Show andthe Golden Dice Award at ICE. We offer comprehensive reviews of some of their best-love titles, including Admiral Nelson, Cool Diamonds, Eye of Ra, Lucky Coin and Wolf Moon.
Amaya Gaming
Amaya Gaming is best-known as the Internet juggernaut which bought PokerStars, making them the largest online poker provider in the world. It also catapulted them into the leading position oflargest publicly traded gambling company in the world. They do work in partnership with other companies—for example, their partnership with Aristocrat enables players to play some of the mostfamous Australian poker machines (pokies) online. Some of their more popular slot machine games include Casinomeister, Forrest Gump, Jenga, Superman, and The Flash.
Aristocrat Gaming Technology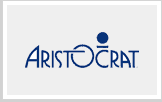 Aristocrat Gaming Technology is another publicly traded company based out of Australia. (What can we say? Slot machines are really popular in that country, even if they call them "pokies"instead of "slots".) The company was founded in 1953. They have licenses to operate in 240 different jurisdictions in 90 different countries throughout the world. Some of their better-knowngames include 50 Lions, Zorro, Sons of Anarchy, The Walking Dead, and Dumb and Dumber, among many others.
Ash Gaming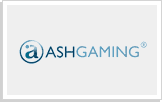 Ash Gaming has been in business since 2002 and focuses on providing specific games to specific clients, especially those in the sports betting industry who want to expand their offerings totheir player base. They also focus primarily on the Internet market. They don't have the most extensive list of games in the industry, but some of their games are popular, including Alice inWonderland, Life of Brian, Nostradamus, and Who Wants to Be a Millionaire.
Bally Technologies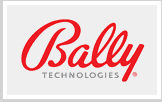 Bally Technologies is one of the oldest and best-known companies on this list. They've been in business since 1968, and they offer a huge range of games. If the name sounds familiar, it'sbecause the company is large enough to be involved in multiple aspects of the business. At one time, they were also popular providers of regular video games and pinball machines. They also havea casino in Las Vegas. They have a number of lucrative licensing deals, and they design and manufacture some of the following slot machines: Betty Boop, Double Dragon, Ducky Dynasty, Grease,Pawn Stars, Titanic, and ZZ Top.
Barcrest Gaming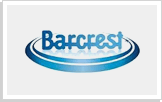 Barcrest Gaming is a UK company that's been providing gambling machines to businesses since 1968. They were acquired by IGT in the late 1990s but were then sold to Scientific Games in 2011.Both IGT and Scientific Games saw the wisdom in letting the brand continue under its own name, which it still does. You'll find pages on our site providing complete game details for thefollowing games: Crown Gems, Rainbow Riches, Thai Flower, and Wipeout.
Betsoft Gaming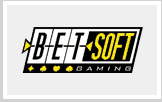 Betsoft Gaming is famous for their innovative and impressive 3D gaming products available on the Internet. We try to be as objective as possible when writing about any company on this site.Spend some time here, and you'll see that we rarely "toot a company's horn", as it were. But the games from this provider are so much more impressive than anything else on the market that it'shard to not brag on them at least a little bit. They focus more on Internet gaming than land-based casino games. Some of the games from Betsoft Gaming that we especially enjoy include: AfterNight Falls, A Night in Paris, Dr. Jekyll and Mr. Hyde, Good Girl Bad Girl, and Greedy Goblins. You'll find more of their games listed on our page devoted exclusively to their company.
Blueprint Gaming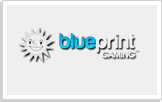 Blueprint Gaming is a provider of gaming machines to the UK market, but they're actually owned by a German company, the Gauselmann Group. They focus on creating games for Internet and mobilegamblers. They have multiple unusual licenses, including slots with the following themes: Austin Powers, Bejeweled, Chuzzle, Peggle, Plants vs Zombies, and Zuma. You can read about any of thoseindividual games here on our site, as well as find more details about Blueprint Gaming on their corporate profile page here.
Cadillac Jack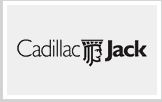 Cadillac Jack supplies gaming machines to casinos throughout the world. They create and build video reel slots, wide area, multi-level progressive jackpot games, and Latin style bingo games.They focus largely on the United States market, offering both Class II and Class III gaming machines there. They also have games that target the Mexican gaming market. Some of their betterknown games include Alaskan Husky, Geckos Gone Wild, and So Hot.
EGT Interactive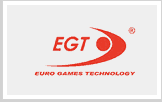 The "EGT" in EGT Interactive stands for "Euro Games Technology". That should give you a good idea of where the company is located and which market they serve—Europe. Like many of the companieson this list, EGT focuses exclusively on the Internet and mobile gaming market—you won't see their games in traditional land-based casinos in Las Vegas or Atlantic City. Their better-knowntitles include Flaming Hot Slots, Super Hot Slots, Blue Heart Slots, and Zodiac Wheel. You can learn more about the company on their page, and more about the specific games on the info pagesfor each game.
Endemol Games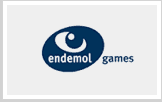 Endemol Games boasts of being the #1 provider of TV-themed slot machine games in the world. We're a little bit dubious of this claim, as IGT holds the rights to Wheel of Fortune slots, which isprobably the best-known game of that genre in existence. That being said, Endemol Games does have an interesting selection of games, including slot machines based on Big Brother, Catch Phrase,and Deal or No Deal. Since all of these games are considerably newer than Wheel of Fortune, perhaps their claims as a leader are more credible than we think. At any rate, you can learn moreabout the company on its profile page and more about each game on its review page.
Fremantle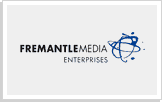 Fremantle is actually not a slot machine manufacturer—it's actually a TV company with several big brands that have been converted into slots games as well as used in other media. Their line ofslot machine games include some of the more interesting brands we've seen, and their execution of these concepts into gaming machine form is flawless. Some of their games include Play YourCards Right, Stargate SG1, Trivial Pursuit, and X Factor.
Gamesys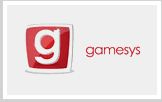 Gamesys is a relatively new company, having launched in 2001. They originally just provided the games behind the Jackpot Joy online casino, but they've since expanded their business model andgames offered. They have over 900 employees and are based in London. Many of their games include chat-based functionality, which is unusual in the slot machine industry. Their game based on themovie The Godfather is probably their best known property.
High 5 Games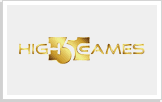 High 5 Games provides slot machine games for Facebook users. Like other providers on this list, they're interested in providing games to Internet users and mobile gamblers. They offer a LOT ofdifferent games, most of which are listed on their company profile page here. Some highlights include Da Vinci Diamonds, Princess of Paradise, and The Vanishing Act.
IGT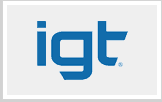 IGT stands for International Game Technology, and if you're a slot machine fan, you've probably already heard of them. They are the largest slot machine designer and manufacturer in the world.A large percentage of the gambling machines in any casino were probably designed and built by IGT. They were acquired by a company named Gtech, but that company changes its name to the morefamous name of its acquisition. They're responsible for so many games that it's impossible to list them all here, but you can find a close-to-complete list on our company profile page for thecompany. A representative sample list might include Wheel of Fortune, Lobstermania, and Double Diamond, not necessarily in that order.
Konami Gaming
Konami Gaming was founded in Japan but now also has offices in Australia. They're not as well-known as IGT, but they still provide a large number of gambling machines to casinos throughout theworld. Not surprisingly, many of their games have an Asian theme—Ancient Dragon and China Shores are two games from the company that come to mind immediately.
Mazooma Interactive Games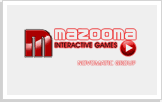 Mazooma Interactive Games was founded in 1997. Unlike many of the online providers on this list, they provide games to land-based casinos as well as to online casino properties. In recentyears, they were acquired by Novomatic. A couple of games from the company that are worth mentioning include Spinderella and Wizard of Odds, the latter of which is named after the informationalwebsite from Michael Shackleford.
Microgaming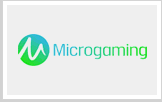 Microgaming is a UK based online casino software provider that's best known for its large selection of progressive jackpot games on the Internet. They power some of the most famous andreputable casinos on the Internet, but none of the properties using their software allow real money players from the United States. They also have their own poker network, which also doesn'tallow USA players. They have a large stable of original games, including progressive jackpot games like Cash Splash and Major Millions. Unlike many exclusively online providers, they also offersome interesting licensed games, like Bridesmaids and Game of Thrones.
NetEnt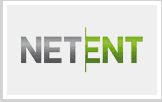 NetEnt is the shortened version of Net Entertainment, a Sweden-based designer of gambling games for the Internet. At one time all their games were Java based, but now they are Flash based. Wecan only assume that they will soon be upgrading their games to run on HTML 5.0. They have some interesting games available based on classic horror movies and literature, including Creaturefrom the Black Lagoon and Frankenstein.
NextGen Gaming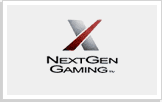 NextGet is short for Next Generation. The company is based in Australia. They were founded in 1999 and are known for offering games with unusual, innovative features. Some of their gamesinclude A Dragons Story, Dragon Drop, and King Tiger.
Novomatic Gaming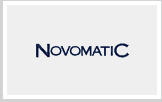 Novomatic Gaming provides both online games and games for brick and mortar casinos. The company was founded in 1980. They originally catered to a largely German audience, but they soon expandedinto France, the Netherlands, and Sweden. Some of the games available via their company include Book of Ra, Buffalo Thunder, and Easy Peasy Lemon Squeezy.
Playtech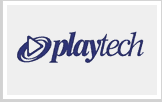 Playtech is a software company similar to Microgaming—a leader in the field of online casino software. They left the United States market at the same time as Microgaming, but they still powergames at a large number of online casinos catering to an international clientele. They, too, have progressive jackpot games, but not as many as Microgaming. Their jackpots aren't as high,either. Their most interesting and popular progressive jackpot games stem from their license with Marvel Comics—you can find slot machines based on The Avengers, The Fantastic Four, and IronMan, among others.
Realtime Gaming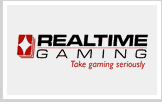 Realtime Gaming is one of the few online casino software providers which stuck with the United States market when all the other providers were leaving the market. Their software isn't as fancyas Microgaming or Playtech, but it works well. Some of their slot machine games, like It's Good to Be Bad, are unique and entertaining. As a lower cost provider for Internet casinos withsmaller budgets, they have fewer licensed properties available. Some of their games, like Mister Money and Jumping Beans, have unique and entertaining gameplay.
VGT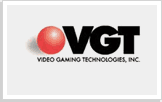 VGT is short for "Video Gaming Technologies", and they might be the smallest company on this list. They focus largely on providing games to Native American casinos in the Oklahoma market.That being understood, you should also know that they offer some of the loosest slots in that state. We've enjoyed playing some of their unique games, including Lucky Ducky and Mr. Moneybags.Their red screen bonus stage is one of the aspects of their games that is most enjoyed by gamblers.
WMS Gaming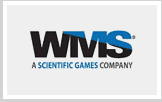 WMS Gaming was once known as Williams Gaming. They not only offer slot machines and video lottery terminals to land-based casinos, but they also have a number of popular online gamesavailable at Internet casinos. Some of the famous licenses they hold include Bruce Lee, Game of Life, and Elton John. You'll find a much larger list of their games on our company profile pagefor WMS Gaming, and we also have detailed reviews of all those games.
Other Slots Providers
Conclusion
Slot machine providers create and manufacture slot machine games for casinos throughout the world. Some of these manufacturers work exclusively with brick and mortar casinos. Others offerboth online casinos and traditional casinos their games. And a few companies only offer Internet casinos access to their games.
If you need more information about a particular company or its games, you should be able to find it by clicking through on one off the links on this page. If we've left something off thelist, please contact us and let us know so that we can update this page accordingly.

Sign up Bonus
250% Up To $5,000
READ REVIEW
Visit Site
X