Betsoft Slot Games and Where to Play Them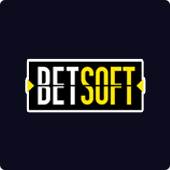 Betsoft refers to itself as "a leader in 3D Cinematic Gaming," and we couldn't agree more. While most slot developers test out all kinds of slot innovations, Betsoft stays true to what it does best – 3D character-driven slots.
That doesn't mean that Betsoft slots casinos aren't filled with various themes and feature-rich gameplay. But many of the titles will have that hallmark "at the movies" style.
It's how Betsoft has developed its reputation.
As they're licensed in 15 jurisdictions, you might have already crossed paths with well-known titles like these in casinos with Betsoft online slot games.
The Slotfather
Frankenslot's Monster
The Glam Life
At the Copa
Heist
Those titles just scratch the surface, though, as you're about to see.
Not only do we have some of the best Betsoft slot recommendations, but we've got an in-depth look at the casino games provider. We cover their 2006 launch, notable awards, innovative products, and the best in Betsoft online slot sites.
Where to Play Real Money Betsoft Slots Online
When you're excited about playing a particular slot game or a progressive jackpot that exceeds expectations, you don't want to spend hours narrowing your casino options.
Well, now you don't have to. We've already researched and identified the best casino sites with Betsoft slot games.
Rank
Gambling Site
Exclusive Bonus
Get Started

#1

Wild Casino

250% Up To

$5,000

Visit Site

Visit Site

#2

Las Atlantis

280% Up To

$14,000

Visit Site

Visit Site

#3

El Royale

250% Up To

$12,500

Visit Site

Visit Site

#4

Bovada Casino

100% Up To

$3,000

Visit Site

Visit Site

#5

Ducky Luck

500% Up To

$7,500

Visit Site

Visit Site

#6

Super Slots

250% Up To

$6,000

Visit Site

Visit Site

#7

Drake Casino

300% Up To

$6,000

Visit Site

Visit Site

#8

BetUS Casino

200% Up To

$5,000

Visit Site

Visit Site

#9

Ignition Casino

150% Up To

$1,500

Visit Site

Visit Site
Both their classic and SLOTS3 cinematic games have a loyal following, and with hundreds of online casinos with Betsoft slot games, it's not difficult to find one, regardless of your location.
The key, though, is to find the best and safest place to play real money Betsoft slots online, and that's where we can assist. Our approach to casino recommendations goes well beyond the games.
You might be focused on finding Good Girl Bad Girl, The Glam Life, or True Illusions. But we also suggest prioritizing other important variables.
Banking options
Bonuses
Customer service
Fair terms and conditions
Mobile smartphone and table compatibility
We take all this and much more into considerations in our online casino reviews. So, you'll find that any of the casinos with Betsoft slot games on our list are ranked and rated based on reliability and reputation.
Stick with our recommendations and you can have your favorite Betsoft slots, generous promotions, and much more, hosted by a top-rated online casino.
Betsoft Real Money Online Slots Since 2006
When you're heading to a Betsoft online casino to play your favorite machine, you may not even think about what's behind it.
But it's essential to use reputable providers, both casino and software, when you participate in online gambling, as there's no one in front of you to make things right if something goes wrong.
The Launch of Betsoft and Its SLOTS3 Concept
Betsoft has been in the industry since 2006 and has licensing in 15 global jurisdictions through Malta, Romania, and Curaçao regulation.
The studio has hundreds of online casino partners, produces table games and video poker as well as slots, and is a gaming supplier for a prominent social casino.
Even though the company threw its hat in the ring as a new online slot developer in 2006, the 3D slots for which Betsoft is most known, didn't come around until 2010.
From 3D Slots to 3D Table and Specialty Games
SLOTS3 is the trademarked name for the cinematic 3D slots that you'll find in Betsoft online casinos.
The series includes some of the most recognized slot machines in gaming.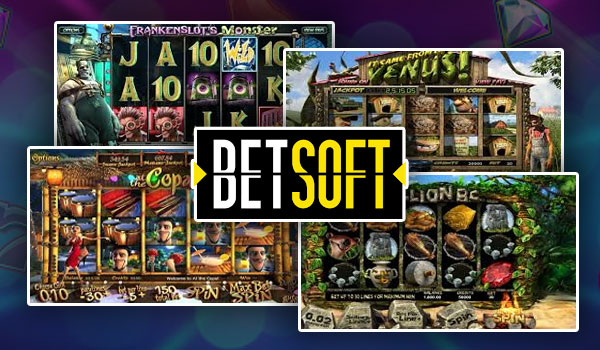 By setting itself apart with a signature style, Betsoft quickly earned a name for itself and a prominent position in the virtual gambling industry.
It also took hold of the opportunity to expand into new markets, take on additional casino partners, and develop table games like Poker3 Heads Up Hold'em and non-slot specialty titles like Virtual Racebook 3D.
Introducing Betsoft ToGo
The following year (2011), Betsoft mobile slots were the next product, rolling out with another trademarked series called ToGo.
Instead of introducing new games as a package deal, available for both desktop and mobile play, Betsoft's line-up was individually redesigned, game by game, for smartphone and tablet access.
Some of the best Betsoft slot games for iOS play didn't roll around until years after they were first introduced in Betsoft slots casinos online.
The Shift and a Shift to HTML5
The next step in Betsoft's design evolution came in 2016 when it started producing titles in HTML5 instead of Flash, introducing The Shift platform, yet another Betsoft trademarked innovation.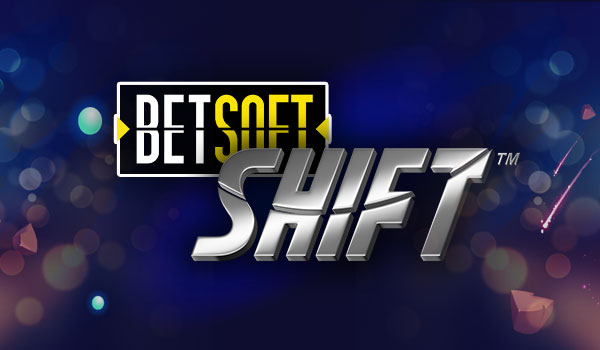 Using HTML5 is beneficial to players, as it provides faster speeds for slot play.
Plus, now, with Flash being phased out of browsers, you can still play Betsoft online slots for real money without any limitations.
Betsoft Gaming Headquarters
Betsoft is based in Malta and is licensed and regulated by the Malta Gaming Authority. The company has also added Curaçao and Romanian licenses to its resume.
2nd Floor, Suite 7, Valletta Buildings
South Street, Valletta – VLT 1103, Malta
Phone: +356 21224481
Slot reels on games like Dr. Jekyll and Mr. Hyde, 2 Million BC, Mr. Vegas, and At the Copa are currently spinning in Betsoft slot sites in 15 regulated markets, including Italy, Germany, and Romania.
Additionally, Betsoft is one of the top three providers to US-facing casino sites, along with RealTime Gaming and Rival.
Betsoft is an Award-winning Slot Provider
When you produce innovative products that are in high demand, you're bound to be recognized.
In just the past few years, Betsoft has walked away with an armload of accolades and awards.
SLOTS3 Interactive Recognition
The most recent acknowledgment is for Betsoft's SLOTS3 Interactive. They're user-involved games like the Max Quest series with a "shoot 'em up" element that puts the player in charge of some of the action.
In 2019, Betsoft took home the "Innovation in RNG Casino Software" award at the EGR B2B awards ceremony.
Other recent honors include the following.
2019 Corporate Vision Magazine Media Innovator Awards: Best Online Gambling Game Developer
2019 G2E Asia Awards: Best B2B Digital Product Solution
2018 Malta Gaming Awards: Best Mobile Provider
2018 Starlet Awards: Best Slot Provider
The Betsoft SLOTS3 Difference
SLOTS3 is the concept that put Betsoft on the map, even in its infancy in 2010.
Players gravitate to the SLOTS3 collection because it's fast loading, has top-notch graphics, and plays out like a movie, especially in the bonus rounds.
Frankenslot's Monster Comes Alive in Betsoft Slots Casinos
Take a game like Frankenslot's Monster, for instance. You've got the doctor and monster interacting on screen.
When you trigger the bonus, the scene changes, and you're in charge of the lab. Your job is to build your own prize by flipping switches and levers blindly, hoping to come up with an exciting payout.
After you make the adjustments and flip the switch, the monster is electrified and then reveals your bonus award.
You've got video integration, custom sound effects, and interactive player components combined into one custom 3D slot experience.
Poker with SLOTS3 Development
Betsoft goes beyond slots with its 3D integration, though.
One of the most innovative RNG table games you'll find in casino sites with Betsoft slots is Poker3 Heads Up Hold'em.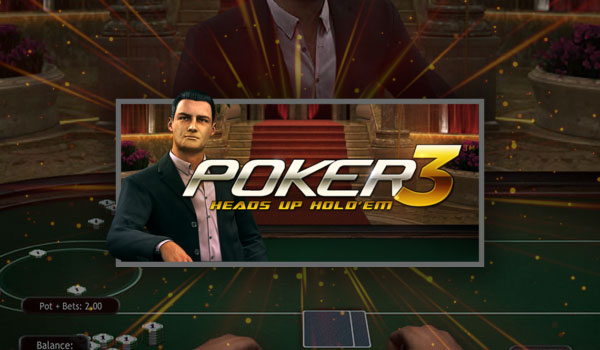 Instead of turning the table into an online replication of the land-based experience, Betsoft lets you choose your opponent. You're sitting across from a virtual player who makes in-game decisions.
It's unlike any other online casino table variation. You have multiple rounds of betting and can even switch competitors along the way.
The Best Betsoft Slots with 3D Effects
While we're on the topic of Betsoft's SLOTS3 collection, we'll introduce a few of the best.
You can play these Betsoft slots online for real money right now at any one of the online casinos we endorse.
It Came From Venus!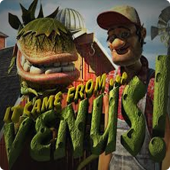 Unlike Frankenslot's Monster that showcases its cinematic prowess in the bonus round, you'll get the gist right from the start.
Skeeter is protecting his alien friend from the army, so all of the action occurs on the farm. Barn doors are creaking, and random wild multipliers splat right on the screen as the reels spin out a new combination.
It Came From Venus! is also a Betsoft jackpot slot. With a maximum bet in place, five of the plant-like aliens (think Little Shop of Horrors) are behind the progressive prize on display above the reels.
While It Came From Venus has a "Feed Me" free spins round, it also has an interactive bonus where you'll help the farmer make some prize-filled selections.
At the Copa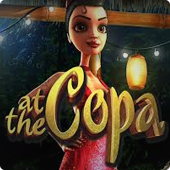 Carolina and her dance partners replace aliens and the army in Betsoft's At the Copa, another 30-line slot with top-notch 3D visuals.
Like It Came From Venus!, At the Copa is a jackpot game, but with three levels of prizes: Suave, Mediano, and Caliente. Claiming them takes five chili peppers.
However, it's their positioning that determines the value. Five chilis on the board trigger the Suave award, Mediano is awarded by five on lines two and three, and the Caliente prize requires five across the middle of the screen.
The main event is the big bonus dance-off. Choose a partner for Carolina, and you'll win if he wins the competition.
At the Copa takes a bit of getting used to with bouncing reels. Your eyes need a bit of an adjustment period; then you can hit the dance floor running.
The Exterminator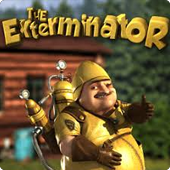 You'll set off on the Great Raccoon Chase when you play The Exterminator, yet another SLOTS3 Betsoft slot machine you can play for real money at one of our recommended casinos.
The Exterminator doesn't have a jackpot. Instead, it shakes things up with a sticky win feature.
Every time you get a winning combination on any of the 30 paylines, the matching images stick, and the reels re-spin. They'll continue to turn out more results as long as you keep adding to the win (or wins).
There's also a bonus triggered by blueprints where you'll try to figure out where the raccoon is hiding. So, once again, you get a few scenes to play around with on this cat and mouse game.
2 Million B.C.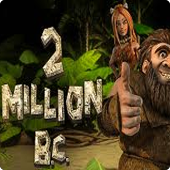 You can head back in time when you visit your favorite casino site with Betsoft slot games, as 2 Million B.C. is a prehistoric adventure featuring a caveman and Sabertooth.
In 2 Million B.C., you'll play the game with 30 paylines, like the other 3D slots we've mentioned. But the vine-covered individual symbols are more animated, popping out of their spots and moving around in place.
The Saber Attack Bonus requires your assistance to help the caveman aim and shoot at the Sabertooth.
If the creature is knocked out, you get a cash bounty. Three diamonds lead you into another bonus. This time, you'll strategize for the caveman as he attempts to get the diamond away from the Sabertooth.
Sneak, attack, or amuse are your options, and it's a surprise to see your cave-dwelling friend pick up a microphone.
The True Sheriff
Not only is The True Sheriff a SLOTS3 title, but the first widescreen HD presentation by Betsoft.
You'll find wagering between $0.30 and $150 and some of the most impressive single win payouts from real money Betsoft online slots. Five wilds are worth 3,000 credits, and five sheriffs come in at 1,200 credits.
That's not to mention the bonus payouts, either.
In It Came From Venus!, you met the farmer, 2,000 Million B.C. created a relationship with you and the caveman, and Catalina is the star dancer in At the Copa. In The True Sheriff, a white hat that looks a bit like Woody in Toy Story is the story's hero. He'll take on various bad guys in the Showdown Bonus.
When a revolver appears on the middle reels, the Sheriff unloads his chamber on the screen, turning regular symbols into wilds.
And remember, five wilds will reward you with an exciting 3,000-credit payout!
The SLOTS3 Formula
If you read through the information for some of Betsoft's top SLOTS3 titles, you might have noted a pattern.
The 3D games at casino sites with Betsoft slots primarily stick to a 30-payline formula with two bonus rounds. They're character-driven and have shifting screens that take you from one scene to another. With each new SLOTS3 title, Betsoft added more video integration.
Take The True Sheriff, for example. It has an extended lead-in to the Showdown. You'll even catch close-ups of boots and faces as the action plays out in the middle of town.
Big Money Slots in the Betsoft Collection
While the focus is primarily on SLOTS3 development, players aren't out of luck when it comes to progressive jackpot opportunities.
It's not a situation like Microgaming with its Mega Moolah slots have paid more than €13 million on desktop and €7 million through mobile play. But real money Betsoft online slots still display four, five, and six-figure prizes.
Mega Glam Life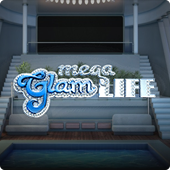 If you're a fan of NetEnt games, Mega Glam Life will remind you of Mega Fortune. It doesn't have the same seven-figure payouts, though, but it does offer a Big and Huge jackpot, as well as a 6-figure Mega progressive jackpot.
Betting ranges from $0.20 to $100.00, and you have to end up with three bonus wheels on the screen to launch the Money Wheel behind those significant jackpot payouts.
Like many of the best Betsoft slots, regular payouts are comparatively high as well.
Five wilds are worth 5,000 credits. What makes them even sweeter is that three wilds prompt a sticky wild re-spin to give you a boost toward the five-wild goal.
Greedy Goblins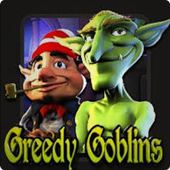 The goblins are terrorizing the Elvanian nation in Greedy Goblins, a SLOTS3 game with a progressive jackpot. Greedy Goblins is behind some of the biggest payouts from casinos with Betsoft online slot games, awarding more than €150,000 in one shot.
While the jackpot requires five elves on a payline with a maximum bet in place, lower bet players will still receive a consolation prize worth 12,500 credits.
Like the other SLOTS3 titles, Greedy Goblins has an interactive bonus called the Book of Secrets. It also provides expanding wild re-spins and coin drops.
Good Girl Bad Girl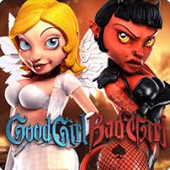 Not only is Good Girl Bad Girl one of Betsoft's jackpot slots, but it's an unusual one with three ways to play.
The 15-line slot has two jackpots, one for the angel and one for the devil.
You can play it in Good mode, Bad mode, or both. Playing it both ways gets you payouts running from right to left as well as left to right. Of course, you have to double your stake to participate, though.
When halo and pitchfork wilds sit side by side, you get to select gift boxes for cash awards. Three money wheel symbols get you a shot at the progressive jackpot.
The Bad Girl payout has reached as high as $153,000.00!
More Betsoft Slots
With all that Betsoft has to offer, it's no wonder this provider is a favorite of many. Still need more convincing? Read through our slot reviews for more information on top slot games by Betsoft.
New Betsoft Mobile Slots
As we mentioned, Betsoft didn't roll out its titles with a mobile-first focus, at least not in the early days.
So, one by one, games like Gladiator, Sushi Bar, Heist, At the Copa, and After Night Falls had to be converted to the Betsoft ToGo platform.
New HTML5 Games
In 2016, Betsoft moved away from Flash technology and embraced HTML5, facilitating the mobile development process.
It's been a slow progression, but one that's paid off for the studio and its players.
In 2018, the Malta Gaming Awards recognized Betsoft as the "Best Mobile Provider."
Online casinos with Betsoft slots aren't limited in their mobile opportunities for players, at least not anymore. Even Betsoft's SLOTS3 titles have been revamped for smartphone and tablet use.
The Hive and Quest to the West are two newer 2020 games also offered as Betsoft mobile slots.
The Hive
While The Hive sticks to Betsoft's 30-payline formula, it's deceiving as the reels are hexagonal-shaped to resemble an actual beehive.
Bees play a prominent role in the feature-driven gaming. Worker bees are behind the stacking multipliers, drones fill the honey meter, and the all-important Queen improves your chances for payouts.
As you play, you'll be filling a jar of honey, which will then lead you to a five-spin bonus round with spreading wilds.
The Hive design is ideal for mobile play as it fits inside small screens without losing any of its user-friendliness.
Quest to the West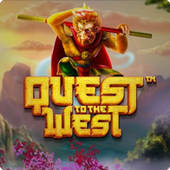 Another 2020 release, Quest to the West, is also a Betsoft mobile slot that works well regardless of the format.
You can bet as little as $0.02 or as much as $80.00 to take the westward journey with the Monkey King. Instead of 30 lines, Quest to the West only has 25, but it also features a relatively high RTP of 97.53%.
The Monkey King moves one reel to the left with each new spin, and the journey also prompts a rise in the Meter of the Heavens, which could lead you to the X1,000 bonus payout.
Because of the right to left movement, it's ideal for mobile play in landscape mode.
Betsoft's Social Games and Sponsorship
Betsoft is primarily a provider for top-rated online gambling sites and casinos, but it's emerged with some new interests as well.
Betsoft is headquartered in Malta and supports the community with sponsorships like the IFR Champions Cup. The football match benefits charities like ALS Malta and the Puttinu Cares Foundation.
SLOTS3 Games in a Social Casino
In 2019, Betsoft established another new type of partnership. It signed on as the latest provider of slot games for the Slot.com social casino.
Slot.com is a major international social gaming site with more than 40,000 daily users.
Players now have access to some of Betsoft's popular SLOTS3 titles, so they can take them for a test drive before heading to a casino to play Betsoft online slots for real money.
Top-Rated Online Casinos with Betsoft Slots
If you weren't familiar with Betsoft's SLOTS3 titles before, you're probably excited to give them a go now.
You can't access any of these Betsoft casino slots by walking into a brick-and-mortar casino, as Betsoft designs exclusively for virtual gambling sites. You can only play them online.
Instead of switching up slot games by adding paylines or changing the reels, Betsoft stands out with its custom line of SLOTS3 games. The mini-movies with different scenes and memorable characters are a huge draw in Betsoft online casinos.
You've got to experience games like The Slotfather, The True Sheriff, or Greedy Goblins to really get a feel for the Betsoft difference.
But that's easy to do, as there are hundreds of places to play Betsoft online slots for money, including our list of the all-around best, most reliable, and reputable casino sites.

Sign up Bonus
250% Up To $5,000
READ REVIEW
Visit Site
X