2022 Review of Betsoft's Take Olympus Slot
Have you ever wanted to feel as powerful as the gods of Olympus? Or maybe the idea of ruling the underworld is more your thing.
Either way, the Take Olympus online slot machine from Betsoft is your opportunity. This exciting slot game focuses on five of the gods of Olympus.
Each god has a power that acts as a bonus feature. The game cycles through each of the gods, so you get a chance to experience all of them.
This feature alone makes the Take Olympus casino slot different from most other online slots. It's pretty neat. You'll see what we mean once you read our Take Olympus slot review.
Before we get into our review, here is a quick overview of the Take Olympus slot machine.
Take Olympus Slot Overview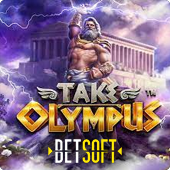 Theme: Greek gods
Manufacturer: Betsoft
RTP: 95.49%
Reels/Rows: 5/4
Paylines: 50, fixed
Minimum bet: $0.10
Maximum bet: $45
Maximum Prize: $93,120 (2328x Max bet)
Jackpot: No
Volatility: High
Mobile Compatible: Yes
Take Olympus Symbols and Paytable
To start playing the Take Olympus real money slot, you need to choose your betting amount. The bet amounts are predetermined and range from $0.10 to $45.
You cannot adjust the number of pay lines or modify your coin values in this game.
When you click through different bet amounts, you will notice that the background screen changes. That is related to the Cycle of Gods feature.
Don't choose your bet amount based on the background or god shown at the beginning. You will cycle through all of the gods while playing, no matter what bet amount you choose.
All of the symbols on the game relate to the five Olympian gods that the Take Olympus online slot game is based on.
Each god has a high-paying and low-paying symbol. The high-paying symbols are images of the god's face. These symbols can appear as stacked symbols that take up multiple spaces on the reels.
The low-paying symbols are colored boxes with an icon that relates to the god's powers. Here are the gods and their icons, in order from highest-paying to lowest-paying.
Zeus – Thunderbolt
Poseidon – Trident
Hades – Cerberus
Apollo – Bow and Arrow
Aphrodite – Leaf
Zeus is the most powerful god in Olympus, so he is also the most powerful on the reels. The symbol of his face is the wild symbol that can replace any other symbol on the game.
Now that you know the basics of the Take Olympus casino slot game, let's explore the game's bonus features.
The Cycle of Gods Features
Each of the four lower gods has a specific power, and Zeus can take on any of their abilities. These powers act as bonus features on the Take Olympus slot game.
The thing that makes this game unique is that it cycles through each of the gods, so every spin has an active bonus feature.
Here are the bonus features that each god offers.
| | | |
| --- | --- | --- |
| God | Active Symbols | Bonus Feature |
| Aphrodite – Goddess of love and mystery boxes | Every time one of the Aphrodite or leaf symbols lands on the reels, that space will get framed. | At the end of ten spins, the framed symbols will expand to connect and become a random non-wild symbol. |
| Apollo – God of light and wild symbols | Every time one of the Apollo or Bow/Arrow symbols lands on the reels, it will get marked with a frame. | At the end of ten spins, the framed spaces will become wild. |
| Hades – God of the underworld and multipliers | Every Hades or Cerberus symbol that lands on the reels will add to the multiplier. | The multiplier gets applied to your winnings on the tenth spin. |
| Poseidon – God of the sea and re-spins | When Poseidon or this trident shows up on the reels, it will add one re-spin. | The re-spins will automatically begin at the end of the tenth spin. |
Each god gets ten spins to display its power. At the end of the ten spins, the Take Olympus slot will randomly choose another god for the next ten spins.
It is easy to tell which god is active at all times because they each have their own background.
A statue of the active god also appears on the left side of the reels. Underneath the statue, you can see how many spins you have left until the Cycle of Gods feature starts over.
The Cycle of Gods feature is excellent because it offers a bonus on every spin. You don't have to wait to earn free spins before you start cashing in with multipliers, re-spins, and mystery symbols.
It also keeps the game interesting because it changes every ten spins. This increases its replay value, as each time it changes it feels like you're playing a slightly different machine.
At least, that's what it felt like for us while writing this Take Olympus online slot review.
A Missed Opportunity from Betsoft
There is only one thing that we wish was different about the Cycle of Gods feature. The background music is the same throughout the game. We think that Betsoft missed an opportunity here.
They could have created different background music for each Cycle of Gods level. That would have made each level stand out a little more and bring the characters to life.
This is especially true for the underworld background. It is scary looking, but it is hard to be intimidated with happy twinkling music playing in the background.
Other than this minor oversight, the Cycle of Gods bonus feature is an excellent way to keep players entertained and help them win repeatedly while playing the Take Olympus online casino slot.
Zeus: God of Free Spins Bonus Feature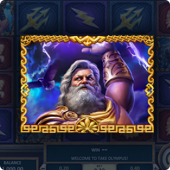 Every time you see Zeus on the Take Olympus slot machine, you can get excited because he is the game's wild symbol.
The real excitement comes when Zeus activates the free spins feature. There are two things you need to activate it.
You must get one symbol of each god's face on the reels.
The Zeus symbol must be a stacked symbol that takes up all four spaces on the reels.
If you can get those two things, Zeus will take over the reels. Then, he will automatically give you ten free spins.
It can take a while to activate the free spins because it is difficult to get all five gods on the reels at the same time. We struggled to do this while testing the game for this Take Olympus slot review.
But if you get lucky enough to earn free spins, it will be worth it because these are NOT regular free spins. Instead, they are packed full of Take Olympus bonus features.
During each free spin, Zeus takes on one of the other gods' powers. For example, when he takes over Apollo or Aphrodite's powers, he will offer at least five wilds or mystery symbols.
Zeus chooses a random multiplier for Hades and a random number of re-spins for Poseidon.
The number of free spins is limited to ten, but you shouldn't be too disappointed by that because every free spin is GUARANTEED to have a bonus feature. That includes Poseidon's re-spins.
All of the Cycle of Gods features are combined in this free spins feature. That is a lot of exciting bonus features – and money-making opportunities – for a single slot game.
Pros and Cons of Take Olympus
Those magnificent bonus features are enticing. They will make you want to keep playing Take Olympus online.
We don't want those bonus features to get all of your attention, though. Our Take Olympus review includes all of the positives and negatives of the game.
Here are some of the pros and cons we don't want you to miss.
Pros
The cyclical structure of the game prevents boredom
Stacked symbols
High-quality graphics
Possible bonus features on every spin
Free spins
Multipliers
Aphrodite's mystery symbols expand to connect
All of the symbols match the theme
Cons
Background music doesn't match the theme
Take Olympus is not a progressive slot game
The free spins feature is difficult to trigger
A limited number of free spins available
The low max bet of only $45
Now that you know the Take Olympus casino slot machine's strengths and weaknesses, you can decide what is important and whether the game is right for you.
If you are a high-stakes player or if you prefer progressive jackpot games, the Take Olympus slot machine won't work for you.
However, if you like variety, tons of bonus features, and high-quality graphics, then you'd be crazy not to play Take Olympus online for real money.
As for us? We think that all of the bonus features and the non-repetitive structure of the game makes up for its other flaws. Plus, you can always mute the background music if it really bothers you and listen to your own music instead.
Overall, the Take Olympus casino slot machine is exciting and distinctive. We love that the game changes every ten spins and that every spin has a potential bonus feature.
Finding Online Casinos with Take Olympus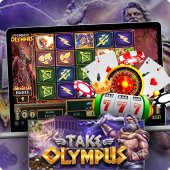 Now that you have read our Take Olympus slot review, you are probably ready to check out Take Olympus for yourself.
To do that, you need to find some casinos where you can play Take Olympus for real money.
Betsoft is the software provider that created the Take Olympus casino slot machine. That is good news because Betsoft is one of the few software providers that works with USA online casinos.
Most casinos that use Betsoft software will have the Take Olympus slot online and on their mobile site. Betsoft released the game in early 2021, so it is a relatively new game.
If you find a Betsoft casino that does not have Take Olympus, it might be because the site hasn't updated its game options. Check back regularly or contact customer service to see when they will add Take Olympus to their collection.
Our casino reviews can help you find Take Olympus online casinos. They will tell you if a particular casino uses Betsoft software.
Once you have found a casino you want to use, you should be able to play Take Olympus for free. This is a good way to test the game to see if you like it before you start playing for real money.
Take Olympus Mobile Slot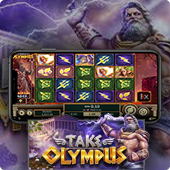 You might wonder how the Take Olympus mobile slot compares to the desktop version. Betsoft uses HTML5 software that makes it a mobile-compatible slot.
When you play the Take Olympus slot on a mobile device, it will work the same way as it does when you play on your computer.
The only difference we noticed during our Take Olympus mobile slot review is that the autoplay button is not on the main game screen.
If you want to use autoplay while playing Take Olympus on mobile, you have to click the settings icon to set up your autoplay preferences.
We also noticed that it took a little longer to load the game when the Cycle of Gods feature changed. That could just be an issue with our mobile connection, though.
So, just make sure you have a strong internet connection. Other than that, the Take Olympus slot game on mobile is as exciting as the desktop version.
You don't have to download a specific Take Olympus app to play on your phone. You can visit your favorite Take Olympus mobile casino through your device's mobile browser and start playing Take Olympus within a matter of seconds.
That wraps up our Take Olympus review. Check out the following page to find some top-rated online casinos with the Take Olympus slot.
Other Game Recommendations
We want to end our Take Olympus slot review by offering a few recommendations of other slot games you might enjoy.
The reasons that you like the Take Olympus online casino slot might be different from other people's reasons. So, we want to offer a few different options for people based on different characteristics.
Each of these recommendations is divided by the software provider that makes each game. That will help you find games from the software providers available in your area.
If you like the Greek Gods theme, check out these other mythology-inspired games.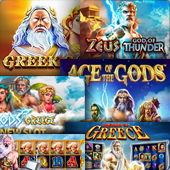 Playtech has a whole collection of games in their Age of the Gods series. They are all based on Greek gods and mythology. We recommend starting with the God of Storms game.
Realtime Gaming has several games based on Greek mythology. For example, check out Achilles Deluxe or Ares: the Battle for Troy. You might also like their Ancient Gods game that is based on Chinese mythology.
Microgaming also has a few games inspired by Greek mythology, like Ancient Fortunes: Zeus or Hot as Hades. They also have several games based on Ancient Roman gladiators.
Here are a few other games with multiple game levels, similar to the Cycle of Gods feature.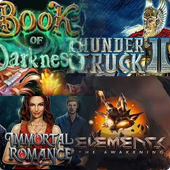 There are two games from Microgaming that allow you to work through different levels on the free spins features. They are Thunderstruck II and Immortal Romance.
Book of Darkness is another game from Betsoft. It features two characters; each one offers a different bonus feature.
Elements the Awakening is a slot game from NetEnt. It has four different free spins features; each one has a different bonus option.
These are other Betsoft games that you might enjoy. They will be available at the same online casinos that offer Take Olympus.
Good Girl Bad Girl is a slot that lets you choose which character you think will win. Each character has different characteristics that affect the game's volatility.
Carnaval Forever is a colorful slot that celebrates the Brazilian festival of Carnaval. It has a unique buy feature that lets you activate free spins whenever you want to.
The Golden Owl of Athena is another game based on Greek mythology. It focuses on the goddess of wisdom and war. Athena's owl is the game's wild symbol and can activate the free spins feature.
September
Casino of the Month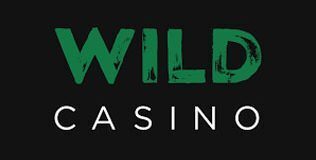 Welcome Bonus
250% up to $5,000