Aristocrat Online Slots in 2022
The name Aristocrat evokes images of noblemen, noblewomen, or bluebloods. But instead of becoming royalty, Aristocrat has developed slot gaming for everyone for nearly 70 years.
We're glad that's the path they took, as we've enjoyed playing Aristocrat slots for years. Of course, we always stick to the best casino sites to play Aristocrat slots online for real money.
How We Rate

Safety & Security
You should be able to gamble online without fear. So we only recommend licensed sites that use the latest security and encryption techniques.

Bonuses
Maximize your bankroll with fantastic bonuses. Our recommended sites offer valuable bonuses with fair terms and conditions, including manageable wagering requirements.

Games & Betting
The best sites have the best wagering options. That's why you will find extensive games and betting opportunities on our recommended sites.

Banking
Getting your money to and from your account shouldn't be a hassle. We only recommend sites with a variety of convenient banking methods, including cryptocurrency and e-wallets.
If you're a regular slots player, then odds are you've enjoyed one of their slot games too.
For example, if you've spun the reels of a Buffalo slot in an online casino, attempted to win a Lightening Link jackpot, played a VLT in a class II casino, or enjoyed the social casino game Big Fish, you've played an Aristocrat slot machine.
But how much do you know about Aristocrat and their slot machines? If it's not much, don't worry, as we're going to cover all the important stuff you need to know in our guide below.
Best Online Casinos With Aristocrat Slots
When you're on the hunt for the all-around best online casino with Aristocrat slots, there's no better place to go than here, as we've done the legwork for you.
Aristocrat is one of the top slots software providers in the world. You don't need to worry about the slots themselves being fair and safe.
You want to turn your attention to the casino sites with Aristocrat online slot games instead. But you don't need to worry about that either, as we've already vetted every slots casino listed above.
All you need to do is sign up and play.
Before you can play Aristocrat slots online for real money, you need to put some cash into your betting account.
The top-rated gambling sites we recommend are great at this, as they have a large range of banking methods, which often come with fast and cheap (and sometimes free!) transactions.
If you're a fan of casino bonuses, then sticking with our recommendations will also get you some of the most valuable player incentives amongst Aristocrat online casinos.
The bottom line – you can't go wrong joining any of the online casinos we recommend, be it to play slots from Aristocrat or another one of your favorite casino games.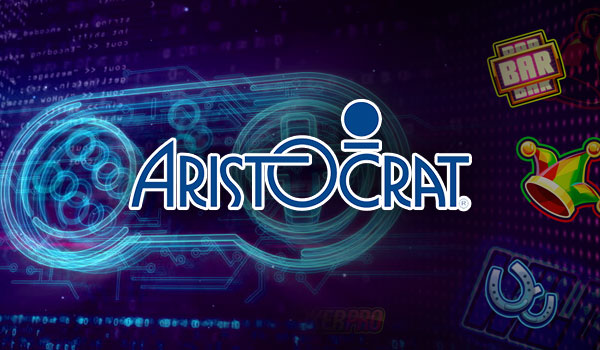 Australian-Born Aristocrat
You might know the slot developer as Aristocrat Leisure Limited. But in 2020, a rebranding campaign created the all-new Aristocrat Gaming.
Regardless of its formal designation, Aristocrat is a Sydney-headquartered public company that started in 1953 as Len Ainsworth's brainchild.
Ainsworth was a big player in the gambling industry, expanding Aristocrat's presence from Australia to Europe, Africa, and, eventually, North America, to name a few.
The company is now licensed in 300 jurisdictions, operating in 90 countries.
It Started with the Clubmaster
Aristocrat is, first and foremost, a land-based casino games developer.
Its original Clubmaster line set the standard for slot machines to follow with new internal mechanisms and a free-play lock.
It's not exactly the flashy part of real money slot gaming, but there's more to gambling machines than the buttons, lights, and sounds.
For the next six decades, Aristocrat continued to expand its product line. Innovations included the first poker machine with a scorecard and fully illuminated reels.
Next came the first five reels slot, followed by the all-electronic video-type slot.
The following are the highlights of Aristocrat's land-based product line evolution.
The 1950s
Introduction of the Clubmaster line with new slot game internal mechanics
First poker machine with lit reels and a scorecard
The 1960s
Production of Aristocrat Nevada machines (not available in Nevada casinos)
The 1970s
World's first five-reel slot
New Wild West title is the first all-electronic slot machine
The 1980s
Virtual reel machines through the new Microstar product line
The 1990s
MK and Hyperlink gaming systems, including new multi-line slots
The 2000s
New 50-line slots, starting with 50 Lions
The 2010s
VLTs added to the product line, opening the door to North American class II gaming through Video Game Technologies
Active Reels Technology allows the slot game to shift from reels to a video screen or move from five reels to three reels
Games Development Kit – GDK – the new platform allows for third party game content
Aristocrat Expansion
As its product line was evolving, the company expanded into new markets, changed its corporate structure, and experienced a significant leadership change.
Len Ainsworth was ready for something new. After four decades at the helm of the wildly successful company he founded, he left to pursue a new slot venture, Ainsworth Gaming Technology, which launched in 1995.
1953
Len Ainsworth founds Aristocrat Leisure Limited
1960s
Expansion into Europe and then the Las Vegas market
1980s
Established the new London office
1995
Len Ainsworth leaves Aristocrat to launch Ainsworth Game Technology
1996
New South Africa licensing
1996
Aristocrat Leisure Limited goes public – on the Australian Stock Exchange
2000
Secures licensing from the Nevada Gaming Commission, which opens the doors to prominent Las Vegas casinos
2001
Acquisition of Casino Data Systems and its OASIS management system
2005
New Aristocrat office in Macau
2011
Agreement to provide VLTs for Alberta Lottery and VLT gaming to Grand Vision Gaming of Montana
2018
Aristocrat opens its new office in Las Vegas, Nevada
2020
Aristocrat Leisure Limited rebrands as Aristocrat Gaming
Aristocrat's Online Evolution
Like other slot developers, Aristocrat evolves as technology permits. In 2013, Aristocrat emerged into the newly growing mobile and digital market by acquiring Product Madness.
It was just the beginning, though, as Plarium Global Limited and Big Fish were up next.
The trio of subsidiaries provided Aristocrat with already established online, mobile, and social gaming products and platforms.
| | | |
| --- | --- | --- |
| Product Madness | Plarium Global Limited | Big Fish |
| Acquired in 2013 | Acquired in 2017 | Acquired in 2018 |
| London-based | Israel-based with several international offices | US-based (Seattle) |
| Online game developer and publisher | Expertise leans heavily on Facebook and social casino apps | Social gaming and free to play premium mobile content |
| Facilitated Aristocrat's first move into the digital space | Mobile, social, and internet-based developer | Operated the Big Fish social casino |
| Creates online versions of some of Aristocrat's classic slots | | |
Smaller Online Slot Collections
Unlike other dedicated online slot developers, like Microgaming and NetEnt, Aristocrat doesn't have a significant presence when it comes to Aristocrat real money slots online. You'll find a few titles here and a few there.
There are approximately 60 games available to casinos with Aristocrat slots, but you might come across some sites that only carry one or two titles.
New Jersey's Hard Rock online casino has Aristocrat's Buffalo online slot, but that's the extent of it.

Top Tip
There's a reason why we suggest you join the casinos we recommend. These give you the best chance at finding a robust list of Aristocrat slot machines online.
Aristocrat's Online Expansion
A few partnerships have expanded Aristocrat's online presence.
Game Account Network is a multi-provider online platform that provides online slots from various providers, including Aristocrat. As GAN distributes content in 130 countries, Aristocrat gets widespread coverage of its top-rated titles.
Through its agreement with the Game Account Network, Aristocrat acquired nLive in 2012. nLive is a proprietary system that allows land-based casinos to convert their physical casino floors into virtual ones. It's another way for Aristocrat to move some of its product line into the digital space.
Operator Management and Marketing Tools
In addition to Aristocrat's games on other platforms, it has its proprietary system. Two custom products boost Aristocrat's online service.
Oasis 360 – A management system that includes marketing and promotions
System 7000 – The operational platform that focuses more on the financial side
The Latest Aristocrat Innovations
Oasis 360 and System 7000 are two back-end online solutions developed by Aristocrat Gaming. Additionally, its inventions date back to the 1950s with the first Clubmaster line.
Aristocrat's intellectual property amounts to more than 3,000 trademarks, 130 copyrights, and 1,265 patents.
We've already touched upon the evolution of Aristocrat's land-based slots, including the first five-reel slot introduced in the 70s. But Aristocrat has some recent inventions as well.
Hyperlink: Patented linked progressive jackpot system created in the 1990s
One Link System: A three-part system for operators with progressive jackpots, bonusing, and media components
Reel Power Series: A collection of 243, 1024, and 3,125 ways to win slots, where players pay per reel instead of payline
Best Online Slot Games from Aristocrat
Aristocrat has received awards and recognition for its slot productions over the years. Buffalo Stampede was 2014's top "for sale" game. And the "Walking Dead" slot was named the Casino Product of the Year at the Global Gaming Awards.
Players have established their favorites by playing Aristocrat slot games in class II and III land-based venues, real money gambling sites online, and social gaming apps. Here are a few examples of the most popular Aristocrat slots.
Miss Kitty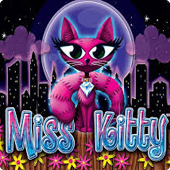 Miss Kitty is one of the most recognizable slots from Aristocrat's library.
It's not an overwhelmingly feature-rich slot. But it's got quite a bit of wagering flexibility.
For players that don't mind the constraints, Miss Kitty has a minimum 0.01 bet. But with 50 paylines, it's better to bump that up to at least 0.50 because 0.01 covers nothing more than the top line.
The gameplay includes a Wild Cat that digs its claws in when it's bonus game time.
Wild Cats are sticky, and if a moon glows beneath any of them, the combination is good for extra cash.
Where's the Gold?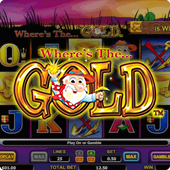 What's better than digging for gold when you're playing a slot game?
Where's the Gold? is a crossover title that you'll find in land-based and online casinos with Aristocrat slots.
In addition to its 25 paylines and standard slot features like five-symbol payouts, the attraction to this particular Aristocrat online slot is its interactive component.
Sticks of dynamite ignite a gold-digging bonus round. You'll see the screen shake and witness explosions before you get to pick your favorite "digger" from the six game characters.
Keep your fingers crossed that you've selected the most talented of the bunch because the amount of gold that he or she uncovers translates to free spins.
Werewolf Wild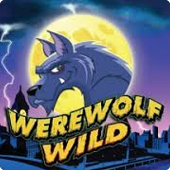 If you're a slot player, you've undoubtedly come across werewolves on the reels.
If you're looking to play Aristocrat online slots for real money that are feature-rich, then it doesn't get much better than Werewolf Wild.
Let's just start with the Claw Swipe feature and go from there, as it pretty much says it all.
Nighttime is setting in, bells are ringing, and wolves are howling, so the stage is set for the on-screen activities.
Then, suddenly, a werewolf with glowing red eyes appears out of virtually nowhere to scratch some symbols right off the board. Why would you allow that to happen?
Because when one symbol goes, a wild appears in its place. Score one for the werewolf.
You've then got a mystery multiplier modifier that's triggered with a coin on the left side combined with a werewolf anywhere else on the board.
That's not even the end of things, as the bonus goes wild once again. This time, though, free spins provide an unusual way for wilds to emerge.
They're called contagious wilds. That's because their powers spread from werewolves to innocent citizens. The two need to be side by side.
If a crowd of townspeople and wolves end up together, you're looking at some big payouts.
Red Baron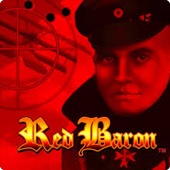 How often do you come across a slot game based on Manfred Albrecht Freiherr von Richthofen?
The name of the game gives it away, as von Richthofen was a German fighter pilot known as the Red Baron. His self-titled 243 ways to win slot has a "Reels in Play" feature exclusive to Aristocrat casino slots.
Instead of variable paylines, like staking one out of 20 lines, players select one to five reels, translating to three to 243 ways to win.
While the flexible reels allow for strategizing, so does the bonus round. Free spins translate to a slot mission.
There are five different objectives, ranging from easy to challenging. Of course, the payoff is more significant the tougher things get.
The bonus round has players collecting planes. A four-plane mission is suitable for an X10 multiplier. But if you're an experienced pilot, why not pick off 20 fighter planes for a whopping X140 multiplier?
It's another one of those interactive slot experiences that prompts you to keep playing.
More Chilli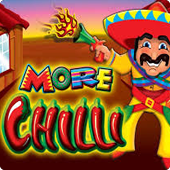 Yes, More Chilli is a Mexican-themed game, so you get the standard ambiance of Mariachis playing in the background and bright colors on the screen.
The feature that sets More Chilli apart is the multiple bonus screens in the free spins round.
Your first trip to the More Chilli bonus is pretty bland, as it's a two-screen attempt. But as you play those games, you'll gather up chillis that hit the screen and apply them to the next bonus round.
If you end up picking up nine of those peppers, you add a third screen to the next bonus round.
The feature is called the Chilli Mega Pay, and you can see why, especially when you're playing with three or more bonus screens.
If that's not enough of a gamble, you can also stake five more credits with each of your base game spins, and that's the price of three extra Mega Pay bonus games.
More screens plus more chillis equate to more payouts.
Lucky Count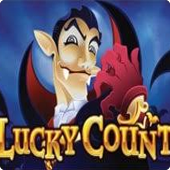 Another player favorite, Lucky Count, is a mainstay in many casinos with Aristocrat slot machines.
Lucky Count is somewhat simple, but it's got significant payout potential. That's because there are two wild symbols and triple pays prompted by each in the bonus round.
This particular game is a 25-payline slot, but you can bet anywhere from one to all 25 lines.
It's not much to look at until the reels start spinning. Then, you'll appreciate the unique animation prompted by vampires, bats, and castles.
It's enough to change the game from blah to wow, as some of it's unexpected.
Five of the "lucky Counts" are worth 2,000 credits, and just a pair of vampires award five.
With some relatively high five-symbol awards combined with two wild symbols, triple payouts, and a bonus round that can start with as many as 40 free spins, you can see why players have continued to play one of the best Aristocrat slots since 2014.
Buffalo
We couldn't list some of the best Aristocrat online slots without including Buffalo. It's one of the most played games at casino sites with Aristocrat slot games.
You'll see that a pattern emerges with Buffalo, as it's another straightforward slot game with flexible betting options and excellent payout potential.
Buffalo is one of Aristocrat's Power Reels game, and Xtra Reels slot to be more accurate. It's a 1,024 ways-to-win game, but players don't need to go all-in if they prefer less of a risk.
The way that it works is that there are five reels and four rows. One credit activates the first reel plus the third row that's always active. Higher bets open up new reels to go with the third row.
Five credits cover the first two reels, ten pays for three, 20 for four, and 40 puts the entire 5 x 4 board in play with the full 1,024 ways possible.
The sunset is wild but takes on multiplying abilities in the bonus. When the sunset hits the bonus screen, it's worth either X2 or X3. More than one sunset is possible in this slot world so that multipliers can increase to as much as X27.
The buffalo is the high-pay image, worth 300 credits for five across the screen.
Wagering ranges from 0.02 to 400.00, which accommodates most players. So, Buffalo might display a basic design, but there's a lot to like about this Aristocrat Gaming online slot game.
Aristocrat's Progressive Jackpots and Licensed Brands
If you're already familiar with Aristocrat Gaming, then you know that one of the company's strong suits is its outstanding collection of licensed brand slots and progressive jackpot networks.
Brick and Mortar Exclusivity
Unfortunately, if you want to play Aristocrat slots online for money, you're probably not going to have access to those exciting games because Aristocrat prioritizes its land-based gaming.
While some of the top-rated games, like Buffalo, have been reformatted for Aristocrat slot sites, the licensed brands and linked titles are reserved for cabinet placement.
Aristocrat Jackpot Networks
Lightning Link
ONE Link
Fast Cash
Hyperlink
Dragon Link
The list of licensed brands is extensive. But again, you'll have to visit a brick-and-mortar casino that carries Aristocrat slots to give them a spin.
Many of the titles are produced in-house. But some partners contribute to Aristocrat's library, as well. For example, Fremantle Media developed Let's Make a Deal.
Here are some of Aristocrat's licensed brand slots.
Britney Spears
Game of Thrones
Mariah Carey
Sharknado
Sons of Anarchy
The Big Bang Theory
If you keep track of the comings and goings in the online casino world, you might have noticed that Game of Thrones is on the Aristocrat's slot list. It's a land-based title only, though.
Game of Thrones is available in online casinos, but Microgaming, not Aristocrat, is behind it.
Final Notes on Aristocrat Casino Slot Games
Aristocrat is involved in all aspects of slot gaming.
It's a prominent brick and mortar provider, responsible for more than half of all pokies across Australia, and the second largest provider of slot machines in the world.
Class II VLTs for Native American Casinos
While Aristocrat games take up quite a bit of real estate in Nevada casinos, the company has extended its land-based reach to Class II slot gaming in the US Class II provides VLTs (virtual lottery terminals) instead of Vegas-style slots.
The studio's acquisition of Video Game Technologies (VGT) in 2014 added 20,000 Aristocrat machines for its American clientele, including Class II and III gaming.
Play Aristocrat Slot Machines Online
In addition to the cabinet-style games, Aristocrat offers digital gaming in online casinos and social gaming platforms.
Aristocrat mobile slots are available on both Android devices and iPhones through mobile browser-based apps.
Additionally, Aristocrat's social gaming catalog is featured in various social gaming apps, like Heart of Vegas.
Slot gaming would be slightly different today if it weren't for Len Ainsworth and decades of Aristocrat gambling innovations.
An Aristocrat Online Slot for Every Budget
You can head over to a recommended Aristocrat online slot casino right now, assured that there's a slot that'll accommodate your budget.
Some of the best Aristocrat casino slots start at just 0.01 but allow for a few hundred per spin. Instead of fixed paylines, the studio's game developers tend to use a variable formula that gives players even more flexibility.
Another benefit to using casinos with Aristocrat online slot games is that they have a demo mode option, so players can try a few different titles before picking a favorite for real cash gaming.
It's not as easy to locate online casinos with Aristocrat slot machines. But you may have noticed that we've provided some excellent recommendations to get you started.
You can play some of Aristocrat's best online slots and take advantage of valuable new player welcome bonuses right now.
August
Casino of the Month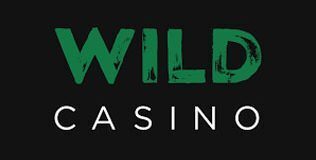 Welcome Bonus
250% up to $5,000