Fremantle Slot Machines
Most slot machine companies specialize in making online games, but Fremantle Media is something of an anomaly in the world of virtual gambling. Their primary function is to create and distributecontent for television, and the London-based company also has interests in film, radio, video games, and much more.
Due to their status as a multi-national giant, they have the ability to draw on a vast catalogue of popular movies and TV shows for the purposes of cross-promotion. If someone is willing to spendhours watching a particular series on television (or "the telly," for our readers in the UK), it's reasonable to assume that they might also be willing to drop some money on its slot machinecounterpart.
In this article, we'll look at the titles currently offered by the gaming arm of Fremantle Media, as well as discussing the long history of the company. While none of this information is going tomake you a guaranteed winner, it should be helpful to those looking for some new slot machines to pass the time.
Awards Won by Fremantle Media
With all this talk about Fremantle and their ownership of various film and television properties, you might be wondering if their content is worth a damn. For all you know, they might producestuff that's on the level of Asylum Video.
Fortunately, I'm happy to announce that Fremantle doesn't turn out titles like Sharknado. And while they own the rights to a lot of vintage programming, their newer content is stilldrawing large ratings and earning accolades from critics. Need proof? Just check out a few of the awards won by shows from Fremantle Media in the last few years:
Grimme Online Award
BAFTA
British Media Awards
Daytime Emmy Awards
Goldene Kamera
NAACP Image Awards
Critics Choice Awards
Kids Choice Awards
Roma Fiction Fest
Golden Panda
This is just a small sampling of the awards that have been presented to content from Fremantle Media. Their reach extends across the globe, and recent programs have been honored in continentsranging from Australia and Asia to Europe and North America. While this doesn't guarantee a quality slot machine, it's at least a step in the right direction when it comes to available sourcematerial.
Current Slots from Fremantle Media
The following list includes all the slot machines currently in circulation from Fremantle Media. Some are available in both land-based and virtual casinos, while others are limited to one type oflocation. Most of these games are based on older films and television shows, although some titles are drawn from more recent material. Either way, I think you'll enjoy the combination ofnostalgia, solid graphics, and above-average payouts.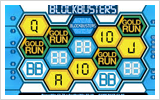 Blockbusters
The British version initially aired from 1983 to 1993, while its U.S. counterpart ran from 1980 to 1982 and again in 1987. The screen features a grid of hexagons, just like the series, althoughyou won't need to answer trivia questions in order to pick up cash prizes. An expanding wild and bonus round provide additional temptation for those unfamiliar with the show.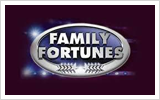 Family Fortunes
Known in the U.S. as Family Feud, this British game show ran from 1980 until 2002. Now converted into a 20-payline slot, it offers Big Money and Double Money bonus rounds, as well asplenty of symbols and sounds from the original.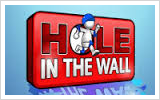 Hole in the Wall
This slot is based on a bizarre game show that requires players to fit their bodies through a hole on a rapidly moving wall. The virtual version does a fine job of simulating the original, andthe two-phase bonus round and 10,000 coin jackpot offer additional incentives to play.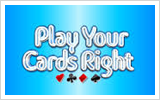 Play Your Cards Right
Similar to the U.S. series Card Sharks, this show initially ran on British television from 1980 to 2003. Now fans can recreate all the excitement of the game with three-dimensionalcards, bonus games, and a progressive jackpot.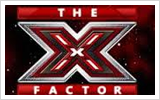 The X Factor
Created by Simon Cowell of American Idol fame, this reality talent show has been a major hit in both the UK and United States. Musical symbols abound on the 20 paylines, althoughplayers are limited to a maximum wager of four credits per line. Despite this low amount, a 5,000 credit jackpot is waiting for a handful of lucky customers.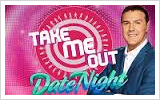 TMO Date Night
If you're looking for a slot that's loud and brash, then give this game a try. It's an adaptation of Take Me Out, which is a popular dating show in countries such as America, Ireland,and the Philippines. My favorite bonus feature is Bring On the Girls, which allows the player to choose a random beauty and receive the hidden payout associated with her.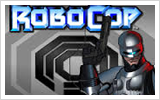 RoboCop
Two versions of this movie have been made, although the 1987 original was far superior. Head out on the streets of Detroit to fight crime, and engage in explosive assaults and mindlessshoot-outs in pursuit of a generous progressive jackpot. I'd buy that for a dollar!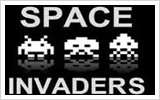 Space Invaders
The classic 1980's arcade game is now a land-based slot. Fight off an alien invasion while taking advantage of 88 betting combos and bonus rounds such as Wild Invader and Mystery Win. There's a5000-coin maximum jackpot, as well as a x200 bonus multiplier to shoot for.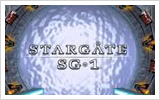 Stargate SG1
This Showtime series was based on the Kurt Russell/James Spader sci-fi film, and it proved especially popular in Australia and Europe. The reels spin around the edge of a stargate, and theinclusion of bizarre symbols makes this one of the more visually creative games on the market. There are 20 paylines and a single bonus round, and it's perfect for fans of low-variance slots.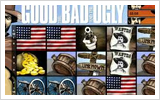 Good, Bad, and Ugly
The 1960's Spaghetti Western starring Clint Eastwood has now been turned into a slot machine. Aim for multiple progressive prizes and bonus rounds while enjoying the distinctive soundtrack andanimation featuring Blondie, Tuco, and Angel Eyes.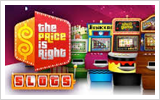 The Price is Right
This slot is based on the long-running daytime game show that was hosted for decades by Bob Barker. The Big Wheel Bonus and Showcase Showdown Bonus Feature pay tribute to two of the show's mostmemorable games, and high rollers can wager up to 650 credits per spin.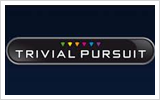 Trivial Pursuit
Based on the popular trivia board game, this slot offers 225 wagering options, a faithful recreation of the Trivial Pursuit game board, a progressive jackpot, and the following bonus rounds:Gamble Feature, Scatters, Roll Again, 4 Jackpots, Correct Answer, and Wild Questions.
Fremantle Timeline
Fremantle Slots is a small part of the empire known as Fremantle Media, which is itself a subsidiary of Bertelsmann's RTL Group, the biggest production company in Europe. In order to betterunderstand the history of the gaming division, it's important to go back and look at the company's milestones over the decades. In order to do so, I present the following timeline:
1917 – Universum Film A.G.—later known as UFA—begins operation in Germany.
1922 – The studios at Neubabeisberg Bioscop become the German production center for UFA.
1926 – At Berlin Tempelhof studios, which includes the largest soundstage throughout Europe, the groundbreaking sci-fi film Metropolis is produced.
1942 – During the Nazi era in Germany, all major film studios were merged under a single state-controlled banned. Therefore, Tobis Film, Terra Film, Bavaria Film, UFA, and WienFilm were consolidated to become UFA-Film GmbH.
1955 – The hit TV show This is Your Life debuts on the BBC. In 1969, it would relocate to ITV and Thames.
1956 – The Price is Right debuts on American television. Still in existence, it holds the distinction of being the longest-running game show in U.S. history.
1964 – Universum-Film AG is acquired by Bertelsmann, which includes all shares of UFA-Theater AG.
1968 – Broadcaster and producer Thames Television is launched in the United Kingdom.
1969 – The hit British comedy The Benny Hill Show
1975 – Euston Films launches The Sweeney, a hit British crime drama loosely based on the real-life exploits of the London Metropolitan Police's Flying Squad.
1976 – A number of hit shows were launched in this year, including Family Feud, George & Mildred, and SOKO 5113 (the latter being the longest-running police drama in Germany).
1978 – The Morecambe & Wise Show was produced by Thames Television. Starring the popular comedic duo of Eric Morecambe and Ernie Wise, it ran sporadically from 1978until 1983 and produced high ratings throughout.
1984 – Bertelsmann develops a new company known as UFA Film-und Fernseh GmbH. At the same time in the UK, the long-running police drama The Bill
1986 – The Australian soap opera Neighbours is launched by production company Grundy Television. Still on the air, the show has aired 7,435 episodes as of thiswriting.
1988 – The quiz show Going for Gold While it no longer airs in Britain, the French version remains a highly-rated game show.
1989 – Baywatch debuts and runs until 1999.
1992 – The successful drama Gute Zeiten, Schlechte Zeiten debuts on German television. It remains a popular show to this day.
1993 – Thames TV is purchased by Pearson Plc and serves as the cornerstone for Pearson Television.
1995 – Italian viewers are treated to the debut of Un Posto al Sone. Meanwhile, Grundy Light Entertainment (and its catalog of shows such as Neighbours) isacquired by Pearson Television.
1996 – Pearson Television buys SelecTV, which includes a catalog of shows such as Goodnight Sweetheart and Birds of a Feather.
1997 – UFA Hamburg merges with CLT in Luxembourg to form CLT-UFA. The same year, Pearson Television acquires All American Fremantle and picks up a catalog of shows includingBaywatch, Family Feud, and The Price is Right.
1998 – The first serial drama in Hungary, Between Friends, launches. German TV production company teamWorx become a major player in the European entertainmentindustry. Pearson Television continues its expansion, picking up Mastrofilm in Italy, and Regent Productions and EVA Entertainment in the United Kingdom.
1999 – Architectural homebuilding show Grand Designs debuts on British television. Pearson Television purchases Viihde in Finland and Cologne-Sitcom in Germany.
2000 – CLT-UFA merges with Pearson Television to form the RTL Group. During this process, Talkback Productions is also acquired.
2001 – The content production group of the RTL Group is rebranded Fremantle Media (which is the branch of the company responsible for, among other things, creating slot machineadaptations). Reality show The Farmer Wants a Wife debuts in the Netherlands. UK talent competition Pop Idol receives the top television award in Europe.
2002 – The U.S. version of Pop Idol, known as American Idol, debuts and draws enormous ratings.
2003 – A company merger results in the creation of talkbackTHAMES. Australia's Crackerjack Productions is acquired by Fremantle Media.
2004 – UK viewers see the debut of The X Factor on ITV.
2005 – Fremantle Media purchases a 75% stake in Blu, a leading Danish production company.
2006 – Fremantle Media expands into the Nordic market by creating Fremantle Productions Sverige AB. Fremantle Media Australia is created by the merger of Crackerjack andGrundy. Fremantle Media starts a new media division known as FMX. Fremantle Media Enterprises is formed after the merge of the parent company's licensing and distribution divisions. The ITCrowd and America's Got Talent both debut.
2007 – Hole in the Wall debuts in the United Kingdom.
2009 – Original Productions is purchased by Fremantle Media.
2010 – Dutch production company Four One Media is purchased by Fremantle Media. The same year, they also purchased a controlling share in the Canadian video gaming developmentcompany Ludia.
2012 – Fremantle Media enters into a deal with World Wrestling Entertainment for exclusive rights to the company's home entertainment programming across Africa, Europe, and theMiddle East.
2013 – Danish scripted production company Miso Film is acquired by Fremantle Media. They also purchase a 26% share in multi-channel network Divimove.
2014 – Fremantle Media buys a majority share in US-based 495 Productions, gaining access to reality shows such as Party Down South and Jersey Shore.
2015 – Fremantle buys French script producer Kwai. A 75% share is acquired in Dutch production company No Pictures Please. Fremantle becomes the majority shareholder inDivimove, and they also get a 25% stake in Corona TV. Majority stakes are acquired in Italian film company Wildside and French scripted company Fontaram, as well as well as a 25% stake in NakedEntertainment.
2016 – A majority stake of 51% is purchased in Abot Hameiri, a leading Israeli production company.
Conclusion
Fremantle Media doesn't list "global domination" as one of their mission statements, but they might as well, considering their rate of growth in recent years. The development of a subsidiarysimply for the purpose of slot machine cross-promotion is certainly ambitious, and it speaks to the resources that the company has to draw from.
It would be simple enough for Fremantle to turn out a number of sub-par games to help keep certain franchises alive, but they've made a commitment to quality in their gaming division. Thiscreativity and work ethic shows in each of their slots, and I'm looking forward to more releases in the future.

Sign up Bonus
250% Up To $5,000
READ REVIEW
Visit Site
X