Real Money Slots from Gamesys
Gamesys is a prominent online slot developer with a 200+-game collection. They also own and operate online casinos and some of the biggest online bingo brands.
The road to the current Gamesys Group was long and winding, but you'll find it to be a fascinating journey with these stops along the way.
A social casino
A partnership with Sir Richard Branson
The first real money slot game on Facebook
We're going to cover all this and more below, starting with where to play Gamesys slots online for real money.
Best Online Casinos With Gamesys Slots
It's not difficult to find places to play Gamesys online slots for real money as most, but not all, are Gamesys-owned sites.
You still want to join the best casinos, though. We can help you with that. Here's our list of the top Gamesys slot sites.
Rank
Gambling Site
Exclusive Bonus
Get Started

#1

Bovada Casino

100% Up To

$3,000

Visit Site

Visit Site

#2

Las Atlantis

280% Up To

$14,000

Visit Site

Visit Site

#3

Wild Casino

250% Up To

$5,000

Visit Site

Visit Site

#4

Red Dog Casino

225% Up To

$12,250

Visit Site

Visit Site

#5

Ducky Luck

500% Up To

$2,500

Visit Site

Visit Site

#6

Super Slots

250% Up To

$6,000

Visit Site

Visit Site

#7

BetUS Casino

200% Up To

$5,000

Visit Site

Visit Site

#8

Ignition Casino

150% Up To

$1,500

Visit Site

Visit Site
Whenever you play a Gamesys online slot, like The Godfather or Tiki Temple, you can rest assured that you're experiencing safe and fair gaming.
The Gamesys Group has first-rate licensing in four global locations, including the UK.
Therefore, your mission is to spin the slot reels in an online casino that's reliable, reputable and has all the side perks that are important to you – like the online casinos we recommend.
We don't recommend online casinos with Gamesys slots until we thoroughly review them.
During our review process, we take a deep dive into the casino's banking, bonuses, customer service, mobile access, user-friendliness, and patterns of player feedback.
The point? Not only can you have confidence in their games, but you can feel secure selecting any of the gambling sites listed above too.
Two Parts to the Gamesys Story
To understand how today's Gamesys Group came to be, we have to look at two corporate paths.
Gamesys and Intertain (later JPJ Group) merged in 2019.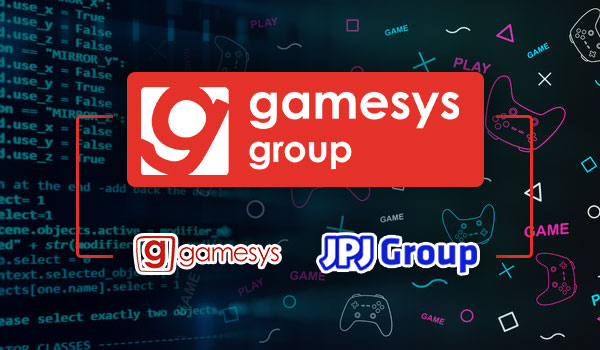 The Origins of Gamesys
In 2001, Noel Hayden and a larger team of online developers joined forces to create Gamesys.
The plan was to design proprietary online gambling software. But that focus quickly expanded, as Gamesys launched its first site, JackpotJoy, the next year.
JackpotJoy is now the world's largest gambling site offering real money bingo online. But it's only one of many providers under the Gamesys umbrella.
Gamesys Acquires and is Acquired
Over the years, Gamesys launched new brands and acquired others, like Virgin Games.
But in 2019, the company was on the flip side of the coin when the JPJ Group, formerly Intertain, purchased Gamesys, creating the all-new Gamesys Group.
Intertain had already secured JackpotJoy from Gamesys back in 2015, so it was like bringing the family back together.
Introducing Intertain
Intertain made a significant impact when it entered the gambling industry in 2014.
Purchasing JackpotJoy put the company on the map, as it's the most prominent bingo brand in the world.
Intertain also brought Costa Bingo, InterCasino, and Vera&John in-house.
Gamesys Group
In 2015, Intertain became JPJ Group plc. The new name was short-lived, though, as the Gamesys acquisition combined JPJ and Gamesys' assets into the new Gamesys Group.
Gamesys Group might not be as big of a player as Microgaming, Playtech, or NetEnt with its online slots collection. But it's a powerhouse in the online bingo space.
Gamesys also has something Microgaming and Playtech don't – licensing in the United States.
Gamesys Group at a Glance
Company Headquarters
10 Piccadilly, London, UK
Phone
+44 20-7478-81000
Gibraltar Office
Floor 2, Suite 2, Waterport Place, Gibraltar, GI
Number of Games
250
Licensing and Regulation
UK Gambling Commission, HM Government of Gibraltar, Directorate General for the Regulation of Gambling – Spain, State of New Jersey Division of Gaming Enforcement
Employees
1,000+
Company Status
Public company on the London Stock Exchange
Evolution of Gamesys and its Online Casinos
As the Gamesys Group resulted after combining Intertain/JPJ Group and Gamesys, the company has a somewhat confusing history.
Each company has their own milestones, as well as the milestones they've achieved as the Gamesys Group.
We've created three timelines below, one for each individual company and one for the Gamesys Group, to show you all they've accomplished since launching their companies.
Gamesys Timeline
2001
Gamesys founded by Noel Hayden and a team of developers
2002
JackpotJoy launches as Gamesys' first gaming portal
2007
New bingo and slots brand, Botemania launches in Spain
2009
Gamesys launches social casino on Facebook with 20 games
2010
New partnership with Caesars for online bingo and casino games in the UK
2010
Launch of Heart Bingo based on the commercial radio brand
2012
Introduction of the first real money gaming app on Facebook for UK users – Bingo and Slots Friendzy
2012
StarSpins launches as a slots-focused brand
2013
One of the first licensees for New Jersey (US) with its new online gambling program
201
A partnership with Sir Richard Branson led to the acquisition of Virgin Games
2014
Virgin Casino launches in New Jersey
2014
Bingo and Slots Friendzy's real money betting removed from Facebook
2015
First company to launch real-money online bingo in the United States
2015
Introduction of Monopoly Casino in the UK
Intertain Timeline
2014
InterCasino acquired by Intertain from Amaya
2014
Purchase of Vera&John from original stakeholders
2015
Acquisition of JackpotJoy from Gamesys
2018
Name change from Intertain to JPJ Group plc
Gamesys Group Timeline
2019
Acquisition of Gamesys and another name change from JPJ to Gamesys Group
2019
New Gamesys Group launches Rainbow Riches online casino
2019
JackpotJoy wins EGR's "Brand of the Year" award
2019
The Gamesys Foundation is established as part of the company's corporate responsibility initiative
2020
Monopoly Casino introduced in Spain
Virgin and the United States
We gave away the punchline to Virgin and the US in the above timelines, as you can see that Gamesys established a relationship with Sir Richard Branson and his Virgin brand in 2013.
Virgin Games emerged back in 2003, but Gamesys didn't purchase it until ten years later.
Not only has Virgin Games become one of the UK's top online casino brands, but Virgin Casino was Gamesys' ticket into the US market.
New Jersey-Based Virgin
Gamesys is behind the Atlantic City Tropicana Casino's online brand with Virgin Casino. It launched in January 2014 as one of the first state-licensed gambling sites in the Garden State.
In 2015, Gamesys made headlines in the United States once again when it introduced the first real money 90 Ball online bingo game for Americans on the Virgin Games platform.
In addition to cash bets, 90 Ball Bingo has free and awards nearly $100,000 each month in bonus prizes.
It was a logical addition for a company that specializes in online bingo. However, Virgin Games is primarily a Gamesys online slot site.
Virgin Games doesn't come close to hitting the mark of JackpotJoy with its 400 million players and a monthly 300 million prize pool. But it's a state regulated Gamesys online casino, with geofencing that limits action to within New Jersey state lines, so they have a good excuse.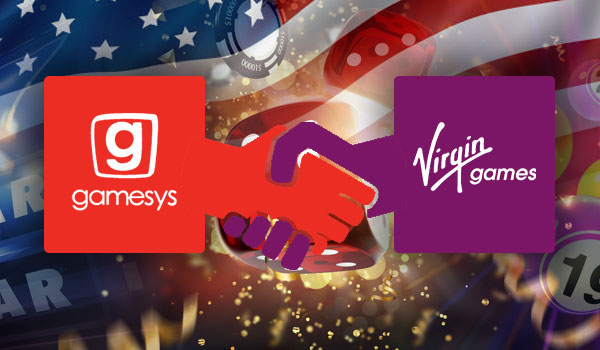 The Gamesys Difference
We'll get into the original Gamesys online slot titles next.
But because Gamesys takes a different approach to online gambling, it's one that's worth noting.
The Games and the Casinos
You'll find that Gamesys produces all the standard casino games, including a few hundred slots, plus table games and video poker.
But instead of distributing its titles through as many gaming providers as possible, the group primarily focuses on its brands and a few top-rated gambling sites in its target jurisdictions.
Gamesys casinos, under the group's umbrella, include Virgin Games, Vera&John, InterCasino, Monopoly Casino, Rainbow Riches, Starspins, Botemania, and the Tropicana Casino.
The slot collection runs the gamut with some licensed brands and a few progressive jackpot options.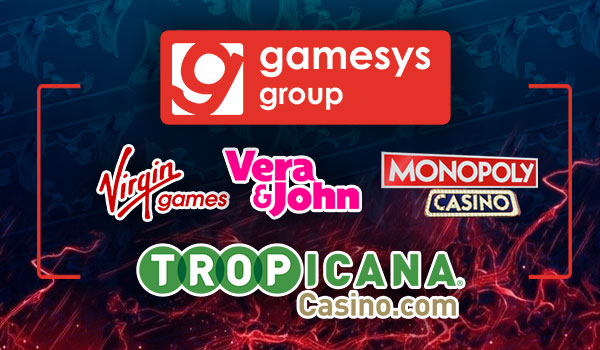 Community Jackpots
What you might notice, even before you spin the slot reels, is that there's a Gamesys "experience." The company prioritizes its players with online chat rooms, free games, social gaming, and community jackpots.
If you're curious about community jackpots, take Virgin Casino, for example. The community jackpot stays put at 20,000.00. When a player wins, he or she receives 10,000.00. The other half is split with all of the other active players who participated in the last 24 hours.
If you're playing Gamesys slots online for money, you can collect just for playing – no win required.
The Gamesys Foundation
Gamesys extends its community-based focus to mental health organizations with its relatively new Gamesys Foundation.
The Gamesys Foundation was established in 2019, and Gamesys has consistently contributed £150,000 each month to charities supporting mental health causes.
A Few of the Best Gamesys Casino Slots
Now that you've got a feel for Gamesys as a casino and bingo provider, slot developer, and philanthropist, let's dig into the company's entertaining side – its unique and innovative slots.
Like its competitors, Gamesys doesn't stick to one genre or feature. The virtual banks in Gamesys slots casinos are filled with a wide variety of unique betting opportunities.
Tiki Totems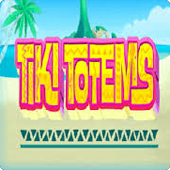 We'll ease you into the Gamesys slot experience with a laid-back game called Tiki Totems.
Tiki Totems is an oceanside 25-payline slot with two koalas on drums and peaceful music and visuals. The gameplay won't jolt you back to reality either, as it's a low volatility game that should keep the reels in motion longer than usual.
You'll stretch your per-spin bet considerably whenever you land a winning combination, as Tiki Totems has raining reels, otherwise known as cascades or avalanches.
As long as you keep matching up those totems, you don't have to place another bet to keep collecting payouts. After four consecutive rounds, you'll get a free pass to the bonus round.
The Godfather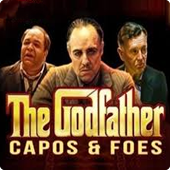 Over the years, The Godfather has become one of the most well-known online Gamesys slots. It's not just the universal theme, but how the characters and storyline translate to the slot reels.
Philip Tattaglia and Luca Brasi accompany the Don as the high-value symbols. Horse head wilds will turn your head, and you'll even receive an invitation to attend Connie's wedding, doubling as a bonus round. When the cake is cut, you'll collect the cash.
The 25-payline slot is a low-stakes proposition that you'll find in most, if not all, Gamesys slots casinos online.
Random features add to the slot story with unusual opportunities like the Respect Feature and its random horse head wilds.
Family Business adds a keepsake photo to the reels for a second 1,000-credit top five-of-a-kind payout.
The highlight is An Offer You Can't Refuse, which comes directly from The Godfather himself. You can take his cash offer or opt for a multiplier up to X10 in your next spin.
Agatha Christie's Mystery Wilds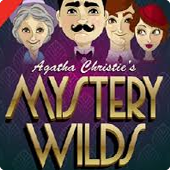 Mystery-driven slot games aren't anything new. But the Gamesys slot machine, Agatha Christie's Mystery Wilds, takes a different approach with its features.
You'll experience 50 paylines of slot gaming with mystery symbols, wild collection, stacked images, and a bonus visit to the library.
The library is where the clues are hidden, so you'll pick your favorite five novels. But instead of doing some light reading, those books determine your free spins count. Then, you'll take advantage of sticky wilds and wild reels.
After all, the name of the game is Agatha Christie's Mystery Wilds.
Like Tiki Totems, Agatha Christie's Mystery Wilds is a game that you can play for quite a while. Its five-of-a-kinds are relatively low at 200-credits for the high-value symbols. However, it's a low volatility game with plenty of wild assistance.
Guardians of Fire and Ice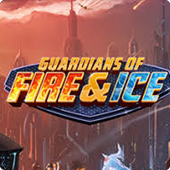 Raining reels are back in Guardians of Fire and Ice, another 25-payline mainstay at casino sites with Gamesys slot games.
It's a cleverly produced game with special superhero slot powers assigned to each of the two "guardians." The Guardian of Fire builds up its potency to blast random wilds across the board. Freezing wilds emerge when the Guardian of Ice shows off its unique abilities.
The keepers of the slot features are summoned whenever a 3D wild cube rotates in the middle of the screen.
There's a free spins bonus in addition to the raining reels, which provide free re-spins prompted by winning combinations. Free games are awarded whenever four scatters are collected in a single round.
Secrets of the Phoenix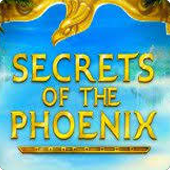 Gamesys' Secrets of the Phoenix offers gameplay that's quite similar to Tiki Totems.
It's a fixed 25-payline slot with raining reels, also tied to the bonus game. Just as in Tiki Totems, you don't need scatters to unlock free spins. Instead, you need a series of four consecutive raining reels rounds.
But there's something that takes Secrets of the Phoenix to the next level, making it another player favorite in Gamesys slot casinos online.
The little extra is the Phoenix. This particular bird that rises from the ashes goes wild.
As your reels are raining, if you can clear an entire column, you'll see the wild Phoenix do its thing, turning your whole three-row reel into a glorious, giant wild symbol for your next re-spin.
Progressive Jackpots at Gamesys Slot Sites
You wouldn't consider Gamesys to be at the top of its game with progressive jackpot slots.
But there are a few titles that can be life-changers.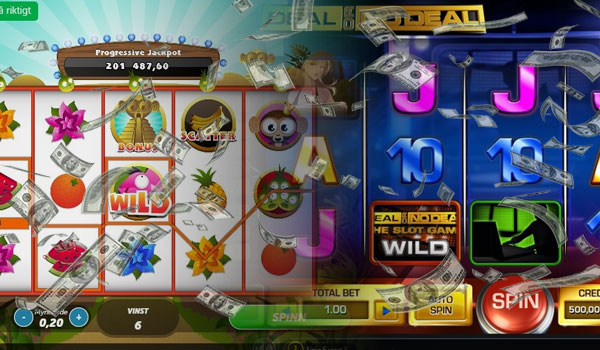 Deal or No Deal
Don't expect the sleek presentation of other Deal or No Deal recent rollouts, as this version has been licensed since 2006 when this game first hit the online casino floors of Gamesys online slot casinos.
It might not have high-tech styling, but Deal or No Deal gets the job done with three bonus rounds.
Deal or No Deal Bonus – players select from 22 boxes for cash awards
Banker Phone Call Bonus – an old-school dial phone sits below the reels just waiting for a call from the Banker – when the phone rings, there's a cash offer or the option to take a free re-spin
Mystery Box Bonus – the Mystery Box Bonus is similar to the Deal or No Deal round but has the added options for "win," "win all," or "game over"
Even though Deal or No Deal doesn't look like much, it packs a wallop with its linked progressive jackpot.
This particular online slot is behind one of Gamesys' top payouts of £1.9 million.
Tiki Temple
Like Deal or No Deal, Tiki Temple isn't new to casinos with Gamesys online slot games. It's been awarding six and seven-figure prizes for a decade.
While Tiki Temple is a potential millionaire-maker, players are paid a jackpot according to their bet level. Three jackpots – 0.01, 0.05, and 0.20 are up for grabs, but a maximum bet is also required.
As it's a 20-payline online slot, the minimum bet for jackpot contention is 0.20 and a maximum of 4.00 – not too bad for the rewards on display.
Aside from the big-money prizes, five wilds are next in line and provide X10,000.
The rainforest-themed online slot by Gamesys has a few wannabe stars, as lizards Lenny and Benny take the spotlight in the bonus. Their sticky tongues turn symbols wilds, and wild is what you want to be in this slot jungle.
Double Bubble Triple Jackpot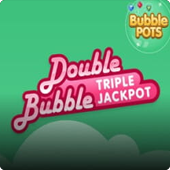 If you're already a Gamesys jackpot slots player, then you're probably already familiar with 2014's Double Bubble.
It's a unique game that prompted two sequels, Double Bubble Jackpot and this 2019 release, Double Bubble Triple Jackpot.
The custom Bubble Line returns with X22 multiplied payouts with a maximum bet in place. But the new bubblicious feature in this 20-payline game is the Bubble Popper feature. It's a pick and win bonus round that's also behind the three progressive jackpots.
Double Bubble Triple Jackpot is a variable payline game. But players have a better shot at jackpot success with all lines in play. Additionally, covering 20 lines awards a higher Bubble Line multiplier.
The top progressive jackpot in Double Bubble Triple Jackpot is seeded at £25,000.
Gamesys Slot Games for iPhone and Android
In our timeline, you might have noticed that Gamesys is behind the first-ever real money online slot app hosted by Facebook.
Facebook's Bingo and Slots Friendzy
Bingo Friendzy was short-lived but impactful. It went live in the UK for two years, starting in 2012. Players had access to 90 online bingo and slot games with jackpots as high as £50,000.
The problem with Bingo and Slots Friendzy was that it drew criticism for its cartoonish appearance, which was thought to be enticing to underage gamblers.
Apps and Other Gamesys Mobile Slots
That doesn't mean that Gamesys has left the social media space. The online provider has its free slots and bingo titles on Facebook and through Gamesys mobile slot apps for iPhone and Android.
Players can also play Gamesys online slots for money through browser apps. The game collection is mobile responsive – no app needed.
Highlights of Gamesys Slots and Online Casinos
Gamesys has gone from an online slot provider to a full-service studio with its extensive line-up of games, corporate-owned gambling sites, social gaming, and platform.
Most of Gamesys' slots are developed in-house, but it has established partnerships as well. For example, it carries some licensed titles from Endemol Games.
And in 2020, Gamesys signed a deal with North American Spin Games. Spin will provide exclusive online content, like its Ripley's Believe It or Not slot, for Virgin Casino Online.
With so many products, services, and plans in the works, we've put together a few Gamesys highlights to give you a better feel for its brand of online gaming.
More than 250 online games – slots, table games, video poker, bingo
Licensed brands like The Godfather, Deal or No Deal, Battleship Wild Targets, and a collection of MONOPOLY titles
Social gaming
Behind the biggest online bingo brand (JackpotJoy) in the world
Owns and operates online casinos, including Virgin Casino, Starspins, Monopoly Casino, and Vera&John
Partnership with the Tropicana Casino in New Jersey allows Gamesys to integrate with the Trop's land-based loyalty program
Social gaming on Facebook since 2009
Gamesys online casinos feature a player chatroom, creating a more social-driven experience
Nearly half of Gamesys' websites are dedicated to non-gambling activities (free games, chat, etc.)
Progressive jackpot availability with millionaire-making payouts
Community jackpots – half to the winner and the other half split amongst other online and active players
A Gamesys Online Casino Near You
We don't just have the complete rundown on Gamesys. We can also point you in the right direction so you can get the reels spinning at the absolute best online casino sites with Gamesys slots.
You'll appreciate the social atmosphere, a wide range of themes, and jackpot options that go hand in hand with Gamesys titles.
It may not be the most recognizable name to players, but Gamesys is a major player in the online gambling world.

Sign up Bonus
250% Up To $5,000
READ REVIEW
Visit Site
X