Tennessee Gambling: Top Sites, Legal Status and Nearest Casinos
Tennessee Gambling Law Overview
Casino Gambling: Not Legal
Poker: Not Legal
Horse Racing Betting: Legal
Dog Racing Betting: Not Legal
Lottery: Legal
Daily Fantasy Sports: Legal
Charitable Gaming: Legalwith lots of restrictions
Social Gambling: Not Legal
Online Gambling: Not Specified
Tennessee gambling law is near the top of the list of the toughest in the country. Legal betting in the Volunteer State is limited to a state-wide lottery, a handful of regional lotteries, a few horse tracks, and extremely-limited charitable gambling. Tennessee's tough regulations don't leave room for exceptions, even those that are common in other anti-gaming states. No exception is made for social or private games played in homes, offices, or other private spaces.
Tennessee borders Mississippi to the south, and that state's plentiful casino gambling options, as well as more options further to the west in Missouri, account for the majority of Tennessee resident's gambling. A study by a pro-gambling Tennessee lobbying group found that 10% of all Mississippi gambling income comes directly from Tennessee residents.
We've researched Tennessee gambling law thoroughly. This page is a complete guide to the state's gaming regulations. We've included links to other resources for anyone who wants to dig a bit deeper.
Tennessee is not a gambling-friendly state. You can see the evidence of that in the gambling stats box below. Usually, you'll see all sorts of interesting information about a state's gaming industry in this box. That's not the case with Tennessee, since most forms of gambling are either illegal or so regulated as to be not very popular. Still, before we dig into Tennessee gambling laws with more specificity, and talk about the statutes that outline the legal betting business in the state, we wanted to share this information to give you some context about what you're reading.
Tennessee Gambling Stats & Key Info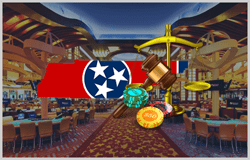 Age Requirements: 18
Approximate Annual Gambling Revenue: n/a
Approximate Annual Gambling Taxes: n/a
Number of Commercial Casinos: 0
Number of Racinos: 0
Number of Tribal Casinos: 0
Casino Regulatory Body: n/a
Lottery National Rankings: 30th
So what forms of gambling are legal in Tennessee? Below, you'll find all the data you need to assess the legal gambling business in the state, and to make an intelligent decision about gambling within Tennessee's borders. Take note, we don't want this to misunderstood as some form of legal advice or representation. We aren't lawyers. We're gamblers who're obsessed with gaming law offering an opinion based on our reading of the statutes. If you have a legitimate concern about gaming in the state of Tennessee, consult a lawyer familiar with this market.
The Legal Status of Gambling in Tennessee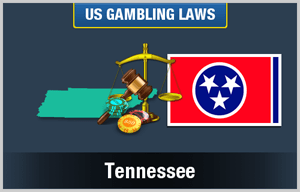 Only three gambling markets are legal in the state:
Horse race betting
The lottery
A small list of games used as fundraisers for charitable groups
The biggest thing going in Tennessee gambling is the state lottery. Tennessee voters approved the state-wide lottery in 2002 – games opened for play in 2004. You can play six different lottery draw games and buy hundreds of different scratch card tickets at thousands of retail shops and kiosks across the state. The lottery hasn't taken off as much as some politicians expected – average payouts for the state's top game hover around $1 million. Participation rates in state lottery games are among the lowest in the nation.
The Tennessee Liquor Control board licenses a number of venues that provide horse race betting. The state recently allowed interstate simulcast wagering, and OTB wagers are also legal. Total revenue from all horse race bets in the state has never broken the $10 million mark, and attendance at the tracks has been down since the early 1990s.
About that limited list of available charity gaming options – charity raffles and raffle-style games are considered legal by exception. Groups recognized by the state of Tennessee (non-profits supporting a political, religious, or civil cause) can run certain types of raffle games as long as their proceeds go 100% to a fundraising effort for that group. This law is strict in American terms, not allowing charitable groups to run bingo games, casino night events, poker tournaments, or any other form of game besides a raffle. Charitable groups can't even run whatever raffle they want, since Tennessee law bans "50/50" raffles, citing the fact that these events don't directly benefit the charity groups 100%.
In Tennessee Code 4-36-101, the state defines the word "gambling" as
"… risking anything of value for a profit whose return is to any degree contingent on chance, not including lawful business transactions."
This is a tidy little definition that bans a number of games and allows the state to regulate others. Unlike other American states, Tennessee doesn't need 400 words to define a simple term, and we respect them for that.
We found a few other interesting tidbits about Tennessee gaming law that we think are relevant:
Skill doesn't matter
According to the Tennessee criminal code, gambling is illegal whether or not skill is involved in the outcome. This is different from most American states, where exceptions are made for skill-based games. To quote Section 39-17:
"Gambling means wagering anything of value for a profit whose return is to any degree contingent on chance, or on any games of chance associated with casinos, not limited to slot machines, roulette wheels, and the like."
Online poker players often argue that they're playing a skill game and are therefore not bound by existing anti-gambling laws – that argument wouldn't work in the Volunteer State.
Illegal gambling penalties are not all that bad
A first offense of illegal gambling will lead to the lowest-level misdemeanor available under state law. This is similar to a ticket for jaywalking. The fine is "no more than $50." A second offense is an identical charge. It's only at the third and any consecutive charges that the fine escalates, but as far as we can tell, no felonies are associated with illegal gambling charges at all. If you read the fine print here, you'll find a weird clause indicating that you're not guilty of illegal gambling if you weren't "knowingly gambling illegally." That seems to imply that you may not be charged with a crime if it can be proved that you didn't know you were breaking the law.
Tennessee has strict laws about possessing gambling devices
Look at he definition of the phrase "gambling device" in Section 39-17:
"… anything designed for use in gambling or used for gambling."
We haven't seen a more strict definition in any other state law. Ostensibly, this law could turn the table where you play poker into a gambling device. A card shuffling machine may be treated the same as a slot machine.
Don't send chain letters
We've scoured the state law books of every part of America, and this is the first time we've seen a state impose a penalty for the operation of "chain letters and pyramid letters." This practice is out of fashion in the days of email and texting, but at one time these letters were fairly common. We assume that Tennessee banned the practice because lots of people were sending these letters out, but we couldn't find any evidence to back up that theory.
Private gambling is implicitly illegal
Because Tennessee law makes no exception for social gambling, we have to assume that office Super Bowl pools, private poker games, and any other form of wagering that takes place in a social setting is illegal. As for the state's ability to police these games – we have doubts. The only gambling-related arrests we could find in the state's history had to do with the illegal operation of gambling rings and large-scale online poker and casino game scams. It doesn't look like the state of Tennessee is all that interested in arresting individual gamblers.
Is Online Gambling Legal in Tennessee?
Online gambling is not explicitly illegal in Tennessee. We don't think that means that it is legal. In fact, based on a strict reading of Tennessee law, we think it's possible that online gamblers are breaking the law every time they place an online wager.
But remember – we aren't lawyers. Are you looking for actual legal advice on the subject of gambling legislation in Tennessee? Please talk to a TN-based lawyer familiar with gaming regulations. Still, we've read a ton of state law on the subject, and we think the interpretation below is at least in the spirit of the state code.
Since gambling in the state is defined as "wagering anything of value for a profit," unless that wager is on a form of gambling recognized by the state, the argument could be made that online gambling is illegal gambling. If it were not illegal, the state would have made a specific exception for it, as the state has done with charity raffles and the lottery.
But we found a unique piece of legislation in Tennessee law that could help a person escape a charge of illegal gambling. Near the end of the main section on gambling, lawmakers included an example of how a Tennessee citizen could argue against his conviction:
"… a person reasonably and in good faith relied upon the representations of a gambling promoter that a gambling activity was lawful because it was an authorized annual event."
Obviously, you'd have to proof this was true with evidence, and you'd most likely have to do it in court, but it seems like it would work. A judge would have a hard time arguing with a defense you found in the state's criminal code.
The Closest Casinos to Tennessee
Tunica, Mississippi is the nearest casino town to most residents of Tennessee. Less than an hour from Memphis by car, and only about three hours from Nashville, Tunica is home to a number of gambling venues, from small OTB racinos to full-scale casino resort properties with table games and live shows. Here are three of Tunica's best places to gamble:

Hollywood Casino & Hotel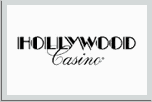 Address:1150 Casino Strip Resort Blvd, Robinsonville, MS 38664
Venue Type:Commercial Casino

Sam's Town Hotel & Gambling Hall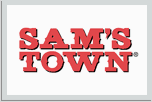 Address:1477 Casino Strip Resort Blvd, Robinsonville, MS 38664
Venue Type:Commercial Casino

Resorts Casino Tunica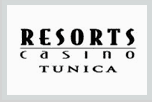 Address:1100 Casino Strip Resort Blvd, Robinsonville, MS 38664
Venue Type:Commercial Casino
Online Gambling Options in Tennessee
Until Tennessee lawmakers move to rule on the specifics of Web-based betting, we don't think people living in Tennessee have anything to fear when placing a Web-based bet. While a convoluted case could be made that existing gaming statutes cover online gambling, no Tennessee court has ever used the existing law to prosecute an online gambler, and we think it's unlikely that they'll suddenly start. Make sure you're only doing business with an offshore operation, because any site operating from US soil is liable to be discovered and shut down, and you don't want.
Recommended Gambling Sites for Tennessee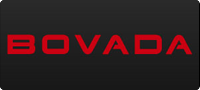 Bonus 50% up to $250
Read Review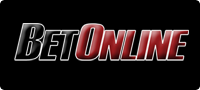 Bonus 100% up to $1000
Read Review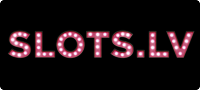 Bonus 200% up to $5000
Read Review
History of Tennessee Gambling Laws
State lawmakers pass a blanket ban on gambling.
A state lottery is made legal by voter referendum.
Tennessee's AG's office clarifies that poker is illegal in the state.

Charity bingo events legalized.
Further Reading on Tennessee Gambling Law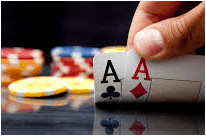 Legality of Texas Hold'em poker tournaments in Tennessee
The Tennessee Attorney General's office says "No." This explanation is thorough and competent, even though we disagree with its premise. It's a fascinating inside look at the political attitude towards gaming in the state. The AG's office identifies a poker tournament as an "illegal lottery" under TN law, which carries some severe penalties above and beyond those for simple gambling.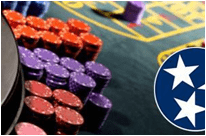 State of Tennessee Gaming FAQs
Put together by the state of Tennessee itself, this FAQ is aimed mostly at questions about private, charitably, and casino games. You have to do a little digging to find information about other games, but luckily this page includes links to other state resources on the subject if you want to learn more.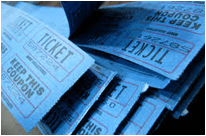 As the name implies, this is a resource aimed at charitable groups interested in holding fundraiser raffle events. The information is concise and thorough. It's not exactly riveting reading, unless you're into cakewalks and tax forms, but would be valuable for anyone planning a non-profit fundraiser in the state.
Tennessee Gambling FAQ
What kind of charitable gambling is legal in Tennessee?
Recognized charity groups can hold one event per year – either a raffle, a reverse raffle, a cakewalk, or a cakewheel. These events have to be conducted in strict accordance with the procedures set forth by the Tennessee Charitable Gaming Implementation Law in 2010. The state still monitors these events carefully, in part because they're a relative new addition to state law, and in part because of a general suspicion about betting on the part of the state authorities.
Are carnival games legal in Tennessee?
It's no wonder we get lots of questions about the legality of carnival games in this state – almost every popular form of betting is illegal. People are paranoid, and they have every right to be. There is a specific carve-out in Tennessee law for these sorts of games, and to keep things simple, they haven't many any consideration for skill or luck. Instead, the law says:
"It is lawful and not in violation of this part for a person, upon complying with the rules of public fairs, to enter and contend for any and all such premiums as may be offered at such fairs."
Go ahead and play carnival games all you want – so long as you're actually at a carnival or other fair event, you're not breaking the law, and neither is the game's operator.
Is it illegal to play other state lottery games in Tennessee?
No – so long as you didn't buy the ticket for the purpose of re-sale, and so long as you don't re-sell the ticket, you can buy, possess, and play lottery games from any legal lottery state in the country while inside Tennessee's borders. Just take note, no one under the age of 18 can play a lottery game in the state, regardless of the age requirement in the state of origin.
In Summary
If you're a gambler in Tennessee, you'll need to take a lot of road trips to access the table games, machines, and poker tables you love. The state hasn't yet outlawed online gambling, but just about every other market is restricted. Your best bet is to take a trip to Mississippi or Missouri, where you can find casinos hosting Vegas-style games of chance and skill legally. You could also play online, considering there's no law banning Internet wagering. But we still think you'd be taking a (very small) risk by doing so, based on existing state law.
In 2015, the Tennessee legislature nearly legalized certain types of casino games and issued four temporary gaming licenses to commercial interests. Tennessee would have been the latest state to legalize electronic machine games, card games, poker rooms, and bingo, but a group of conservative legislators killed the bill in committee over moral questions.
That's a good indication that state gaming law is unlikely to change any time soon.