Guide to Betting on Motorsports
The world of motorsports is full of fast cars, wild drivers, and crazy races in different conditions. There are plenty of different machines and classes, so any fan can enjoy all sorts of competitions.
Most of them are available for gambling, so you can even win money betting on motorsport online. Check out our list of top sportsbooks for motorsports betting if you want to get involved.
Rank
Betting Site
Exclusive Bonus
Get Started

#1

BetOnline Sports

60% Up To

$1,000

Visit Site

Visit Site

#2

Bovada Sports

50% Up To

$250

Visit Site

Visit Site

#3

BetUS

125% Up To

$2,500

Visit Site

Visit Site

#4

Everygame

100% Up To

$500

Visit Site

Visit Site

#5

MyBookie

100% Up To

$1,000

Visit Site

Visit Site
The best motorsport betting sites offer high odds and many markets for all major races from Formula 1, NASCAR, IndyCar, MotoGP, and others, as well as famous one-off competitions such as the 24 Hours of Le Mans and Dakar Rally.
We share more on our selections for top motorsport betting apps and sites later on this, so you can understand why we recommend them.
This guide also includes details on the biggest competitions available for motorsports betting and other useful information.
Contents of Our Guide to Betting on Motorsports Online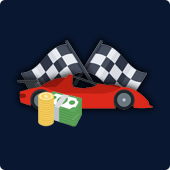 Why Bet on Motorsports?
If you're not sure if you should bet on motorsport online with real money, we can offer several reasons that could help you make up your mind.
The most obvious one is that it adds even more thrill to watching your favorite races, but you probably already know that. Let's take a look at some more specific reasons why motorsports gambling might be something you enjoy.
Many Events to Bet On
The motorsports calendar includes a ton of different events every single year. That means many opportunities to make money. There's the F1, several US competitions, the 24 Hours of Le Mans, MotoGP, and many more.
You can bet on car racing or bikes pretty much every week. Even if you decide to focus on only one big motor sport, you are still likely to have 20-30 races to bet on.
Picking a strong motorsport betting strategy can be very profitable under such circumstances, so it's worth giving it a try if you already have decent knowledge and interest in high-speed races.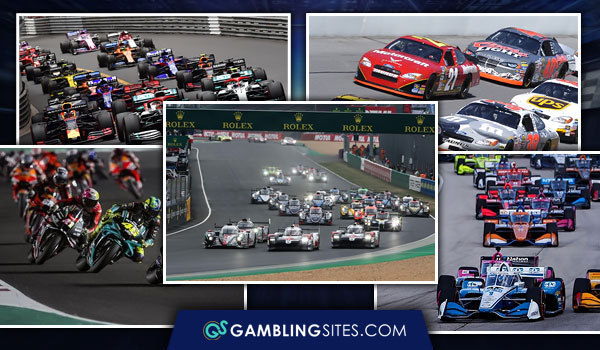 Good Coverage by the Bookies
The best online betting sites for motorsport racing cover pretty much all popular competitions. Here's a quick list of the biggest events that are available for gambling with real cash.
Formula 1 – Arguably the most popular motorsport, F1 features more than 20 races each season. There are also opportunities for F1 betting on futures and props.
NASCAR – All events from the NASCAR calendar are offered by the top-rated motorsport sportsbooks online.
IndyCar Series – Another big American motorsport that's widely available. IndyCar betting is straightforward and the odds are usually high because of the popularity of the competitions.
MotoGP – If you prefer motorbike racing, you can bet on MotoGP and place money on every single grand prix on the calendar.
24 Hours of Le Mans – All legit motorsports betting sites online cover the most popular endurance race in the world.
There are many smaller competitions that you are available for gambling, so you won't struggle to find different options for motorsports betting online at pretty much any given moment.
Data Analysis Is Harder for the Sportsbooks
The only way to win money from any kind of betting is to find value in the odds for a specific wager. Such opportunities have to exist in the first place, and the motorsport bookmakers online obviously try to avoid that.
They invest heavily in acquiring all the available data and analyzing it via various tools that evaluate the probabilities based on the raw numbers. That works like a charm for most events, but there's a good argument that motorsports are different.
The rules change almost every year, the cars evolve constantly, and it's really hard to use past data to determine what's going to happen in the future. There is often more value in motorsport betting odds as a result, and you can profit from that.
Lots of Useful Information Online
Preparing for your motorsport bets is crucial if you want to be successful. You have to dig deep to evaluate the chances of all drivers and teams. The good news is that you can easily find all sorts of information for free on the internet.
The following are available to everyone and can make a huge difference when betting on motorsport races.
Stats – You can find plenty of stats such as results from previous races and qualifiers, details from practices and testing, and more.
Technical Information – The technical details for most racing cars and bikes are publically available.
Latest News – Developments in motorsports are always covered by various websites.
Rules – You always check the rules for a specific race, how the prizes and points are distributed, and similar details that can help you make the best of the gambling opportunities at your disposal.
Weather Forecasts – It's important to follow the conditions when you bet on motorsports and there are free weather forecasts available online that are generally accurate.
You can find sources for all of the above, and more, relatively easily. Preparation for online motorsport betting doesn't require too much effort in terms of finding data.
Basic Tips for Motorsports Betting
Every single sport is different when it comes to betting. In motorsports, even different races come with certain specifics that affect a bettor's perspective. You simply can't ignore such things if you want to bet on motorsport successfully.
However, there are certain basic tips that apply almost universally. These are always good to consider before you place your motorsport wagers.
Explore the Track
You should take a close look at the track for each race you bet on. Analyzing the main characteristics can help a lot when you try to beat the motorsports bookies.
Some tracks have plenty of straights; others are full of tricky turns. Some include several good spots for overtaking; others are notoriously difficult in that regard (Monaco Grand Prix, anyone?)
Essentially, the profile of a track can help you determine which drivers will feel comfortable and who's going to struggle.
It's also something to consider when it comes to the cars and bikes. Machines that have better top speed typically excel in races with more straights but might struggle in other conditions.
The point is that you should know what to expect from a circuit, and how each team is equipped to handle the challenges of the race.
Analyze the Drivers
This is perhaps one of the most obvious motorsport betting tips you could think of, but it's still worth mentioning. Motorsports drivers are usually the closest thing we have to robots, in a good way, but they are still human!
Analyzing the leading contenders before a race will improve your chances of finding profitable motorsport odds. Here are the main things you have to check for each driver.
Form – Start with the last few races where possible. Has the driver been close to his best or is there a bad run heading into the event?
Driving Style – Does the upcoming circuit suit the driver's style?
Previous Results – Every driver has their favorite circuits and previous performances can show that clearly. The opposite is also true, so a quick look at past results on the same track can be useful.
Goals – If the driver is fighting for a championship and has important goals in the bigger picture, that might affect his performance dramatically. The lack of major objectives for the season could also have an impact on the results.
Once you know what to expect from the drivers, it's time to take a look at the teams behind them.
Team Strength
The differences between the teams are crucial when you bet on certain motorsports.
Formula 1 is the best example because the gap between the budget of the different teams is obvious on the track.
The leading organizations in F1 are usually head and shoulders above the rest of the field.
It's nearly impossible to beat the top teams with a car developed by one of the lower-profile teams.
The bigger the disparity in the race you're about to bet on, the more important it is to carefully analyze what each team has to offer.
Follow the Weather
You can't ignore the weather when betting on motorsport races. The conditions can vary greatly and the performance of each driver is affected by them for multiple reasons.
For a start, the car or bike setup has to be adjusted. Some vehicles are great in good weather but might struggle in extreme conditions.
Here are some of the factors that are affected by the weather.
Tire Wear – Getting the best out of the tires before changing them is a key component of many motorsports and the weather certainly affects the tire wear.
Fuel Consumption – There is no refueling in some races nowadays, but others still include that element. Weather conditions might be crucial in terms of consumption.
Grip – The grip of the cars and bikes with the track is essential for their performance. Naturally, extreme conditions like heavy rain or exceptional heat can cause all sorts of problems.
There are other areas that you have to consider, including the fact that some drivers have preferences regarding the weather conditions. Some have a reputation of rising to the challenge when the weather is tough, while others struggle big time.
It's also important to understand that some of the biggest surprises happen in extreme conditions. If you're targeting high odds with your motorsport betting picks, bad weather can be your friend.
With the basic principles for gambling on motorsports covered, it's time for more specific information on some of the most popular events.
NASCAR Betting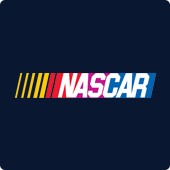 Location: USA
Most Popular Race: The Daytona 500
Main Competitions: NASCAR Cup Series, Xfinity Series, Camping World Truck Series, ARCA Menard Series
Number of Races per Season: 1500+
NASCAR betting is huge in the United States. There are more than 1500 NASCAR races every single year, divided into different series.
The most popular series is the NASCAR Cup Series, which features elite drivers fighting for the ultimate prize. Other events covered by the best sites for betting on motorsport include the Xfinity Series and the Camping World Truck Series.
There are countless other events all over the globe organized by NASCAR, but you will struggle to find odds for most of them.
If you want some help for the ones that ARE available, check out our guide to betting on NASCAR.
Formula 1 Betting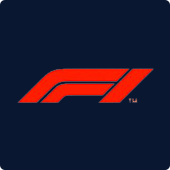 Location: Global
Most Popular Race: Monaco Grand Prix
Number of Races per Season: 20+
Number of Teams: 10
Formula 1 is the most popular motorsport in the world, and there are more than 20 events in different locations every year. The list includes classic tracks like the Monaco GP, Monza, Spa, Silverstone, Melbourne Park, and Hungaroring, but also new tracks in countries from the Middle East.
The top teams invest millions in their cars and some of the best drivers in all motorsports compete in F1.
Formula 1 betting is offered by all sites and apps for betting on motorsport, with odds available for every single race and several futures markets.
We explain more and share our tips for F1 gambling on the following page.
IndyCar Betting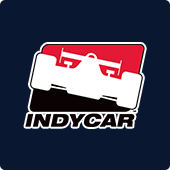 Location: USA
Most Popular Race: Indy 500
Number of Races per Season: 26
Number of Teams: 12
If you're looking for some of the biggest US races, the IndyCar Series delivers. The Indy 500 is the undisputed king of the sport, but there are plenty of other exciting competitions available for betting with real money.
The best motorsports sportsbooks online have markets for every race on the IndyCar Series calendar, so there are many opportunities to try your luck.
We have an IndyCar betting guide that can help you find profitable strategies, so you should check it out if this series is your choice.
MotoGP Betting
Location: Global
Most Popular Race: Gran Premio d'Italia
Number of Races per Season: 20+
Number of Teams: 11
If you prefer motorbike racing, MotoGP is for you. It's the premier class of road racing competitions sanctioned by FIM (Fédération Internationale de Motocyclisme) and home to the best riders in the world.
The MotoGP calendar includes around 20 races every year, and there are 11 teams fighting for the honors. They are usually close to each other in terms of performance, so MotoGP is one of the most competitive series in motorsports.
All events are offered by the top sites for motorsport betting and you could also place wagers on the smaller classes like Moto2, Moto3, or MotoE.
We have a guide that could help you with your MotoGP predictions, so feel free to take a look.
The Biggest Races in Motorsport
Certain races are bigger than others, and they attract the most attention. The motorsport gambling sites prioritize them, too, and you can find all sorts of exciting betting markets available.
Here are the most prestigious races in motorsports.
Daytona 500 – All of our recommended online sportsbooks offer Daytona 500 betting. It's the biggest NASCAR race and a fan favorite in the US.
Monaco GP – The Monaco GP is part of the unofficial Triple Crown of motorsports and the most popular F1 race.
Indy 500 – The most famous IndyCar Series competition is also part of the Triple Crown, and all online bookmakers and mobile motorsport betting sites cover the Indianapolis 500 extensively.
24 Hours of Le Mans – The final Triple Crown race is the 24 Hours of Le Mans and it often features some of the best drivers in the world from other motorsports.
Dakar Rally – Formerly known as Paris-Dakar, the Dakar Rally is one of the toughest races in the world and takes place mostly in the African deserts.
Isle of Man TT – We felt obliged to add at least one bike race and the Isle of Man TT gets the nod because of its worldwide popularity.
All these races take center stage every year and the best motorsport apps and sites make sure to provide lots of betting opportunities for them.
Best Motorsports Betting Sites and Apps
You need to use the top motorsports betting sites and apps if you want to get the best value for money and the greatest chance to win your wagers.
Here are a few details about our recommendations.
All of the bookmakers above also offer excellent apps for gambling on motorsports that work on popular devices like iPhone, iPad, and Android.
Here are the main criteria we use to select the top betting sites for motorsports.
Integrity – We stick to safe sportsbooks online that are fair to the customers and protect them properly from third parties.
Motorsports Coverage – The best sites on the market offer odds for all major events, futures, and even live motorsport betting opportunities.
Motorsport Odds – The prices at your disposal are higher than the industry average, especially for the popular races.
Special Offers – You can enjoy plenty of motorsport bonuses and promotions for even higher returns.
Fast Payment – If you make money from motorsports wagers, you can receive it quickly.
Help and Support – If you need assistance, you can check the detailed help sections of the top motor racing sites or contact the staff.
It's easy to see why the top-rated motorsports bookmakers online are better than the competition and we recommend joining one of them.
More Resources for Betting on Motorsport
If you need more help preparing your motorsport predictions, our team delivers all sorts of useful information.
For a start, we have a section for motorsport betting picks where we regularly publish recommended wagers for NASCAR, Formula 1, IndyCar, and other popular races. Here are the latest entries.
Another interesting place to visit is our sports betting blog where we share analysis and odds for all of the biggest motorsport races throughout the year.
The beginners among you will probably benefit from visits to our sections for sports betting and online betting. Both feature useful advice and tips that can become the backbone of your motorsport gambling strategy.
Finally, you should check the official pages of the biggest organizations and motorsports. They provide news and useful stats that can help your wagers.
June
Sportsbook of the Month

Sign up Bonus
60% Up To $1,000
READ REVIEW
Visit Site
X