Entertainment Betting Tips and Strategies
Did you know you can bet on reality shows, award shows, and TV competitions?
It's called entertainment betting. Bookmakers and sportsbooks take action on shows like the Academy Awards, Grammys, The Voice, America's Got Talent, and more.
But entertainment betting isn't easy. You don't have years of data or trends you can use to make more educated and profitable bets.
That's where we come in. We created a list of entertainment betting tips and strategies you can use to make more consistently profitable bets on your favorite novelty markets.
Give them a shot and see if they don't make you a little extra money on your favorite reality or award show.
Beginners Entertainment Betting Tips
The following tips are perfect for you if you're new to entertainment betting and want some easy wins without requiring a lot of time or experience.
Place Your Bets Early
Bookmakers' early lines aren't nearly as tight as their lines closer to when an event takes place because they have less information to work with.
You can take advantage of this weakness by placing your bets as early as possible. The trick is finding a sportsbook that posts early entertaining betting odds. Many post their lines only a few weeks or a month.
This is one of the many reasons why it pays to have multiple betting accounts, which is another easy betting tip beginners can use. Check out our list of the best entertainment betting sites for recommendations of where to bet.
Bet on the Underdogs
One thing you'll notice betting on entertainment markets is that there are often huge discrepancies between the favorites and underdogs.
For example, the favorites are often -500 or -1000 or more, while the underdogs are on the opposite end of the spectrum, usually +1000 or more.
The thing is, though, upsets do happen. That's why we like to place a few bets on the underdogs we think have a chance of upsetting the favorite.
One recent example is when Olivia Colman won an Oscar for her role in The Favourite. Other favorites to win for Best Actress in 2019 included Glenn Close for her role in The Wife and Lady Gaga for her role in A Star Is Born.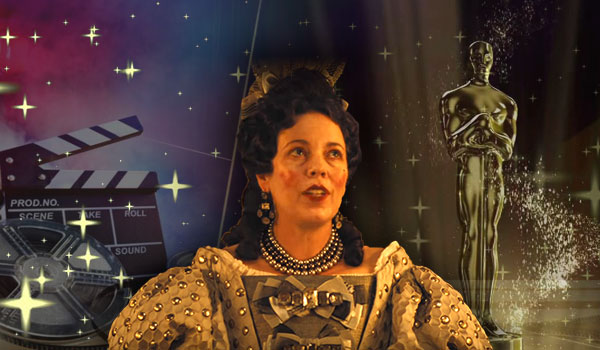 So, don't hesitate to make a couple long shot bets. You never know when they'll pay off and, when they do, you'll collect a tidy sum for your prediction.
Trust the Bookmakers
Want an easy and profitable bet? Just watch what the bookmakers are doing.
Think about it like this. Bookmakers don't have a lot of trends or data to work with. That's why they have smaller betting limits compared to sports betting. They don't want to take the risk.
So, if they're unwilling to take a lot of risk, and they post odds indicating a massive favorite, doesn't it make sense to bet the favorite?
That's not to say the bet's valuable. You'll have to decide that on your own.
But you can trust the bookmakers to watch their wallets. So, use those clues to decide who or what to bet on, then find the best prices available for that bet.
Read Predictions
This probably sounds obvious, but we're not suggesting you read tips from bookmakers or betting information sites.
What we're suggesting you do instead is read the predictions from bloggers who focus on pop culture, fans of reality and competition TV shows, movie, music, and more.
There's a good chance that they know who the frontrunners are on shows like America's Got Talent or The Voice better than the bookmakers do.
They'll also have a better chance of spotting the underdogs who can upset the bookmakers' favorites. These are the long shot bets where you risk a little to make a lot.
Radio-Friendly Trumps Reality
There's something about a song or record that's raw, a record that paints a visual in your mind of what the artist has gone through.
But these songs or records seldom win awards.
The songs and records that win Grammys are usually radio-friendly. These are the songs that you snap your fingers and bob your head to. They're catchy.
It's not hard to see why. Catchy, fun music is likely to appeal and gain traction with more people than music with lyrics that few people can relate to.
So, when in doubt, bet on the radio-friendly song over the song that's a little too raw and real.
Claim a Deposit Bonus
This is one of the easiest tips on this list — join a new sportsbook and claim their deposit bonus. Or reach out to the bookmaker you already have an account with and ask if they have a reload bonus.
Here's why you should use this tip, entertainment bets aren't easy to make money from, so why risk your own money on them if you don't have to?
And if you claim the right bonus, such as a bonus from one of the entertainment betting sites that we recommend, you could have hundreds of extra dollars to bet with immediately after you make your deposit.
It makes far more sense to make riskier bets on someone else's dime and save your money for the less risky, surefire bets.
Only Risk a Portion of Your Bankroll
This is a betting 101 tip, but we can all use a reminder. We recommend you only use a portion of your bankroll to make your entertainment bets.
How much is a portion? We'd risk no more than 10% to 20% percent of our bankroll on entertainment markets. This means you'd only wager $10 to $20 for every $100 in your bankroll.
That way, you can lose all your bets (a real possibility) and still have enough leftover for you to regrow your bankroll with on less riskier markets.
Of course, if you ONLY bet on entertainment markets then that changes things. It's still important to be careful with your money, though.
Intermediate Entertainment Betting Tips
These intermediate tips are unlike the beginner tips in that they require more time and experience to use. That's the bad news.
The good news is that, if you're willing to put in the time and effort, none of the following tips are out of your reach. Put in the work and you can use each one to make more money betting on your favorite shows.
Learn the Basics of Betting
Maybe you don't care about making money on your bets. Maybe you want to bet on the Oscars or your favorite TV show for the fun of it.
But chances are, you're like the rest of us. You want to make money on all your bets. The first step you must take to get there is to learn some fundamentals about betting in general. Check out our sports betting guide for some help with this.
It doesn't matter if you want to bet on an NBA game, the Super Bowl, or America's Got Talent, the fundamentals remain the same.
Learn these betting fundamentals and you'll go far.
Compare Odds at Multiple Betting Sites
This tip will help you to make you money regardless of what you bet on. But here's why it's important to learn for entertainment betting.
Bookmakers set lines they think are competitive. They use their experience and data to set them. The closer you get to the game or event, the tighter the odds get.
The challenge with setting entertainment betting lines is that there isn't a lot of historical data for bookmakers to draw from. And the data they do have is subjective, such as scripted TV shows and committees voting on who they think should win an award.
The point we're trying to make is that entertainment lines aren't as tight as sports lines …and there are huge discrepancies in odds between sportsbooks.
Here are a couple of examples.
Say you want to bet on the favorite to win America's Got Talent. Here are the odds you might find at two different sportsbooks.
Sportsbook A: -200
Sportsbook B: -500
Place your bet with Sportsbook A and you'll risk $200 to win $100. But with Sportsbook B, you'll risk $500 to win $100. You're winning $100 either way, so why risk an extra $300 if you don't have to?
Here's another example, this time for an underdog.
Here, you're risking $100 to win $200 or $100 to win $500. Again, it doesn't make sense to risk $100 to win $200 if you can risk the same amount to win $300 more.
These aren't radical examples either. You will find differences this large and larger when you bet on entertainment and novelty markets.
It pays to compare odds. Only people who don't have respect for money or can't do the math will ignore this tip.
Look at Who Won at Previous Award Shows
We might not have a lot of data to work with, but that doesn't mean you shouldn't use what information you can find to make more educated bets.
Say you're betting on an award show, like the Academy Awards. Why not look at what actors, actresses, movies, and so on won an award before the Oscars aired?
Here's an example from 2020.
The movie Joker with Joaquin Phoenix created a lot of buzz once it came out. It's an origin story about one of the most popular comic book villains of all time.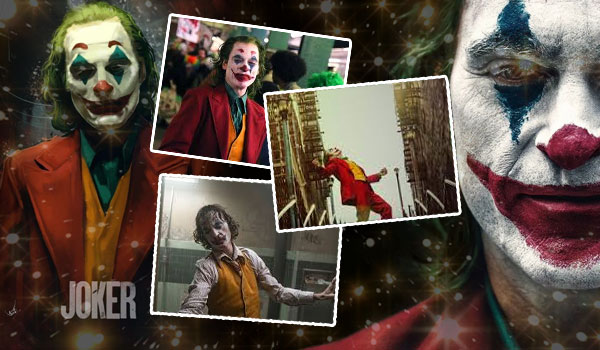 Comic book movies aren't nominated for awards often, and they hardly win them. But Joker broke the rules. And here's how people made money from it.
They watched the earlier award shows, such as the Screen Actors Guide (SAG) or smaller award shows like the AFI Awards, Broadcast Film Critics Association Awards, Denver Film Critics Society, and the BAFTAs.
Joker won awards for best movie, actors, score, etc. at each of these award shows. So, doesn't it make sense to place similar bets on future award shows, such as the Academy Awards?
We think so, which is why this tip is so profitable. All you have to do is pay attention and you'll see who or what is winning awards. All that's left for you to do is find a bet with value.
Pay Attention to Record Sales
This tip's meant for betting on music award shows, but there's no reason you can't apply it to other markets. It's simple! Just pay attention to what people are buying.
As far as music award shows go, music that receives critical acclaim and praise doesn't do as well as music that sold well. So, if there are two songs or records up for an award, you should lean towards betting on the song or record that had more commercial success.
This isn't too tough to find out either. Just look at the record charts for the top listings, how long they've been at the top of the charts, the number of records sold, and so on.
One place to look is the Top 100 on the Billboard charts. You an also look up "most popular music" on Google and you'll get results you can work with.
Are There Trends You Can Use?
This tip can add some cash to your bank account. You might not have any team or player data you can use, but what you can use are trends or patterns that hold true each year.
Here are some examples to show you what we mean.
Rap and hip hop albums don't usually win Album of the Year (especially if they're too "real").
Records that do well commercially do win more awards than critically-acclaimed albums.
Movies nominated for Best Picture usually receive a nod for Best Director.
80% of actresses that win Best Actress at the SAGs go on to win an Oscar.
And so on. These aren't set in stone, but it's as close to hard data as you'll ever get. And if you combine this tip with current events, controversy, review sites, you'll make far better and more profitable wagers.
Use Review Aggregation Sites
Another source of information is review aggregation sites such as Metacritic and Rotten Tomatoes. When combined with other data or trends, aggregation sites are a good way to determine who or what might receive an award.
For example, say a movie did horribly at the box office. It has low scores and reviews, too. So, there's a good chance it could win a Razzie. The odds of a Razzie go up if the movie has an actor or actress (like Adam Sandler or Madonna) that has received several Razzies in the past.
On the other hand, if a movie has a high Tomatometer and audience score, odds are that it won't receive a Razzie Award. And if it has great reviews, is Certified Fresh, and if it's a biography, there's a good chance it'll pick up a BAFTA or Oscar instead.
Pay Attention to Controversy
We've shared this tip a couple of times on our Academy Awards and BAFTA betting site pages. But it's worth repeating here.
It's important to remember that award shows are committees of members who vote for who or what they think should receive a nomination or award.
Award shows are subjective. There's no algorithm or formula they use to determine who should win. It's all based on opinion.
The problem this can create is if these "opinions" appear to favor one group of people over another each year. This can lead to controversy, and controversy can sway members' votes.
A good example is the lack of recognition for people of color in entertainment, especially in the movie and TV industries. This is a hot topic, as you can see for yourself if you scroll through your Twitter and Facebook feeds.
You can expect the award shows to adjust by recognizing lesser-known works and awarding more performers of color. The public holds these committees accountable and pressures them to pay closer attention.
You'll want to adjust too, by placing wagers on a more diverse collection of movies, music, and TV shows.
Bet on the Actors and Actresses Who Changed for Their Roles
This is another tip we've given before, and for good reason. Actors and actresses who undergo extreme physical changes for their roles often pick up awards.
Here are a couple examples from the last decade or two.
Hilary Swank – She shaved her head and lost a lot of weight to play a trans male who was raped and beaten to death in the movie Boys Don't Cry. She won an Oscar for that role in 2000.
Charlize Theron – She won the Oscar for her role in Monster. Theron shaved her eyebrows, packed on 30 pounds, and wore prosthetic teeth to get into character to play serial killer Aileen Wuornos.
Christian Bale – Bale was nominated for his role in The Machinist, which he lost 62 pounds for. He also lost weight for his role in The Fighter, which he won several awards for. And he gained weight, shaved his head, and developed a slouch for his role in American Hustle, which he won awards for. In fact, Bale has undergone so many transformations that he recently said he must stop because it's taking a toll on his body.
These are just a few of the many examples of actors and actresses who were nominated and won awards for roles they went to extreme lengths to play.
You shouldn't hesitate to vote for these actors and actresses whenever they're nominated, especially if the movie is a biopic, which also tends to do well at movie award shows.
Were There Any Deaths the Previous Year?
Another clue that might shed some light on who will win an award is if an artist dies between award shows.
Here are a couple examples.
Heath Ledger – Heath posthumously won an Oscar for Best Supporting Actor for his role as the Joker in The Dark Knight.
Nipsey Hussle – He won a Grammy for Best Rap Performance for the song Racks in the Middle, which featured Roddy Ricch and Hit-Boy. Hussle died 10 months before he won that Grammy.
We're not saying neither of these artists deserved to win, but it often feels like these awards are also given as tributes.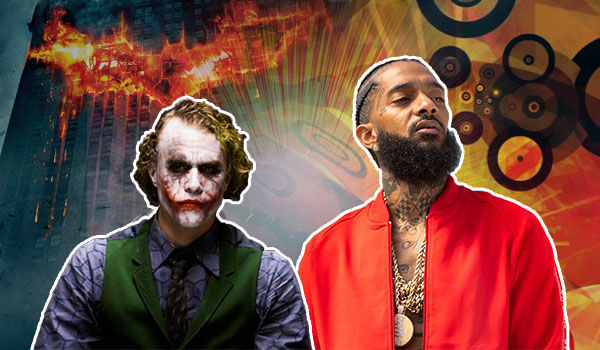 So, if an artist passes away, especially at too young an age, and they're incredibly talented, then you should strongly consider placing a wager on them (if they're nominated).
Biopics Win Awards
We hinted at this earlier, but it deserves its own tip. Biopics, a movie about a particular person or group in history, do incredibly well at award shows.
There are numerous examples. Here are just a couple.
Charlize Theron – She played serial killer and former prostitute, Aileen Wuornos, in the movie Monster.
Renée Zellweger – She won several awards for playing Judy Garland in the movie Judy. Garland is best known for her role as Dorothy in the movie Wizard of Oz.
Gary Oldman – Oldman won awards for playing Winston Churchill in the movie Darkest Hour.
Rami Malek – He played Freddie Mercury (lead vocals in the band Queen) in the movie Bohemian Rhapsody.
Not every biopic does well. But if the movie is about a well-known person or group, and the movie has great reviews, and if the actor or actress undergoes drastic physical changes to play the role, you can expect it to win a few awards.
Advanced Entertainment Betting Tips
Here are a few advanced entertainment betting tips. These tips aren't advanced because they require tons of experience.
Experience helps, sure, but the reason why the following tips are for advanced bettors is because they require more time and effort than most people are willing to put in.
If you're not the type to shy away from hard work, the following tips should help you make a little more money the next time you make an entertainment or novelty bet.
Become a Fan or Critique
If you're going to bet on a TV show, movie, or music, doesn't it make sense to become a fan first? At the very least, become a critique.
It's like sports betting. You can't expect to find value in lines if you're passive. You need to become an expert on that sport. You need to become a fan.
The same thing applies to betting on entertainment. You need to know what you're betting on. This means watching or listening to whatever you plan to bet on.
You might not enjoy a particular genre of movie or album, but if you watch or listen to it and, it moves you emotionally despite not being for you, then you know you have a good bet on your hands.
Or what about reality or competition TV shows? If you find yourself screaming at your TV, rooting for a particular person to win, you're in the trenches. You know enough to make an educated bet.
If you can't force yourself to do the work, whether it's consuming the content or at least doing the research, you're not in this to make money. You're in this to gamble.
Keep Entertainment Betting Records
This is betting 101, but we're putting it in the advanced section because keeping records takes time and effort.
But if you're up for the task, here are some of the things you should track.
What you bet on
Why you made those bets
Any trends or patterns you see
Any advice you took (and why)
How much you bet and the odds you took
Your bankroll
The types of shows, awards, industries you bet on
The more data you track, the better. All this information, when collected over the years, will help you spot patterns you can use to spot valuable bets and arbitrage opportunities.
You'll also spot errors in your own thinking.
For example, maybe you put too much stock into movies or music you like instead of what the public likes or what the various committees tend to vote for.
You'll only spot these errors if you track the bets you make each year. You'd never spot these errors if you never tracked them.
"You can't manage what you can't measure."
Learn How to Spot Value
We've mentioned spotting value a couple of times throughout our tips. Spotting value is betting 101, but this is an advanced tip because it requires experience and knowledge that beginners won't have.
Value is simply looking for bets that are underpriced compared to the odds you think the result should have.
A great example is flipping a coin. Over the long run, a coin will land on heads or tails 50% of the time. The more flips you make, the truer this is.
Now, a smart person wouldn't give you better than even money (1:1) on heads or tails, at least in the long run. But what if someone is willing to give you 2 or 3 to 1 on your money, or more?
That's a no-brainer. You'd take that bet all day long.
You want to take this same mindset to entertainment betting. For example, if you're getting 2:1 on your money, you must win 33% of the time to breakeven. You must ask yourself if you think that particular outcome will happen at least that often.
If you think it does, then any price you're getting above 2 to 1 is a good bet. The higher the number, the more valuable the bet. The more valuable the bet, the more money you should risk.
Conclusion
Entertainment betting is fun. It's like sports. You want to see your favorite celebrity, artist, or movie do well. You're invested on an emotional level.
You can also invest with your wallet. It's possible to bet on the outcome of your favorite TV show, record, or movie. But entertainment betting is tougher than sports betting in many ways. You have far less data you can use to make profitable bets. And the data you do have is less reliable.
Heck, just look at the bookmakers for proof of this. There's a reason why they impose smaller betting limits on their entertainment and novelty markets. Even they don't want to take on the extra risk.
You can make things easier on yourself, though. The first step is to read our tips above and, more importantly, put these tips into action.
Even using one of these tips can add a nice sum to your bankroll. Just imagine what your bankroll would look like if you used them all!
You should also keep an eye on our entertainment betting blog. We offer regular tips and advice on there, including predictions and picks for specific shows, movies, and award ceremonies.
July
Sportsbook of the Month

Sign up Bonus
60% Up To $1,000
READ REVIEW
Visit Site
X