How to Start Betting on Sports – A Quick Guide
If you want to start gambling on sports right now, you've come to the right place. We have prepared a detailed sports betting tutorial that covers all steps along the way.
Obviously, no single web page can make you a winner instantly, but this should be more than enough to get you started with the basics.
If you haven't bet money on sports before, here are the main steps that you should follow.
How to Start Sports Betting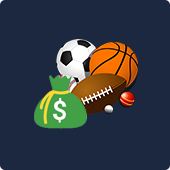 Step 1 – Set a Budget
Sports betting can be fun, and you can even win money if you become good enough. You will most likely lose in the beginning, though.
That's why you should be smart about it and decide on a budget that you can afford to lose. That doesn't sound particularly appealing, but it's the reality of betting. It's not CERTAIN to happen, but losing money is the most likely scenario for people just starting out with sports betting.
Many gamblers with experience still lose in the long run and it's vital that you limit your losses to cash that you can afford to let go comfortably.
You should look at your initial bankroll as an investment for the future or the cost of the fun you're about to have and the experience you're about to gather.
Once you have set a budget aside, it's time to figure out your staking plan. The goal here is to make sure you won't lose all your money in a heartbeat. Even the most successful bettors have losing streaks and reckless bet sizing is the easiest way to bust.
There are two major factors you should consider when placing your wager. Let's take a look at them.
Probability to win – The higher the probability of a bet to win, the more you can afford to risk.
How good the bet is – If you think that a bet is excellent, you can stake a bit more.
As a rule of thumb, you should never put more than 5% of your total bankroll on the line, even if the bet looks fantastic on paper. For more information on bankroll management and staking plans, you vsn visit the following page.
Step 2 – Pick a Sport to Bet On
The next big decision you have to make before your first time betting on sports is what to bet on. The bookmakers offer all sorts of events nowadays and it's important to pick the right ones.
There's no universal event that's the most suitable for EVERYONE and there are individual factors you need to account for. Ideally, you want to pick a sport and league that you know relatively well. Understanding a sport greatly improves your chances to recognize good bets.
It would be useful if you also have easy access to information about the competition in question, so you have the necessary tools to prepare before placing your wagers.
With that in mind, there are pros and cons of picking certain events over others. For example, mainstream competitions in popular sports open the door to more promotions and higher odds. You can also find information and live broadcasts with ease.
On the negative side, finding value bets might be harder in more mainstream competitions. The bookies pay special attention to them, and they rarely make mistakes with their odds.
First-time sports bettors might do better in more obscure sports or competitions where the bookmakers don't invest as much money. If you have inside information or plenty of knowledge about a less popular competition, that might be the better choice for beginners.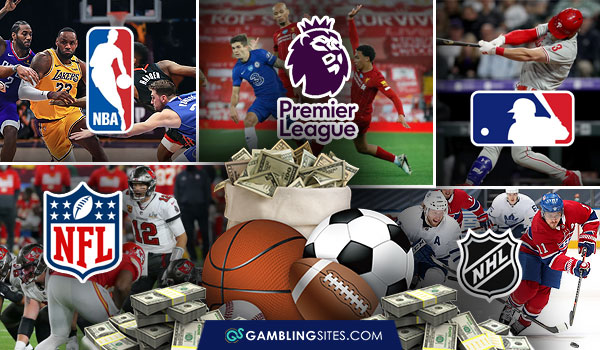 The good news is that when you're starting with betting on sports, you don't have to pick one league and stick with it forever.
You can always try different options and see what works best. Still, having a plan is vital for beginner sports bettors. If you want some more help picking the right sport for you, the following page will help.
Step 3 – Join a Betting Site
A lot of people who want to know how to start sports betting usually ignore this step because it's fairly easy. While the process of joining a site is seamless and only takes few minutes, picking a reliable bookmaker is more challenging.
The best betting sites online bring come with many benefits, and you get better value for your money. They offer higher odds, better promotions, more markets, and they are safe to use.
You can do your own research and look for the best online sportsbooks. It's easier to pick one of these top-rated betting sites.
Rank
Betting Site
Exclusive Bonus
Get Started

#1

BetOnline Sports

60% Up To

$1,000

Visit Site

Visit Site

#2

Bovada Sports

50% Up To

$250

Visit Site

Visit Site

#3

BetUS

125% Up To

$2,500

Visit Site

Visit Site

#4

Everygame

100% Up To

$500

Visit Site

Visit Site

#5

MyBookie

100% Up To

$1,000

Visit Site

Visit Site
We believe that the online bookmakers above are all great for first-time bettors. They're all safe and secure, with great reputations. They offer a variety of banking options, a wide range of betting options, and so much more.
If you want more information on how we make our recommendations, check out our page on ranking betting sites.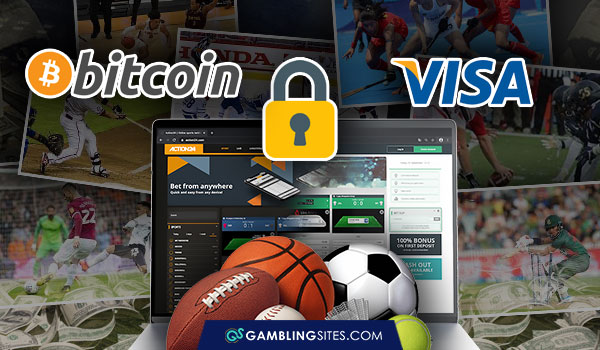 Once you pick a suitable site, it's time to open a new account. You will be asked to fill in some personal information like name, country, and email address, and pick login credentials such as a username and password. It takes only a minute and you're good to go.
At this point, you might want to check our page on how to bet on sports online for some practical tips.
It's also important to understand that you don't have to stick to only one sportsbook. In fact, using multiple betting sites has many advantages. For starters, you can compare odds and shop for the best lines which will improve your returns.
You'll also get access to more bonuses and promotions which will have a positive effect on your wallet in the long run. If that sounds appealing, we also have a list of the top betting sites for bonuses. Here are some examples of their best offers.
Common Betting Site Offers
Welcome Bonuses – This is usually the biggest and most rewarding bonus that betting sites offer. It's only available for your first deposit, so make sure to maximize your returns.
Reload Bonuses – Every subsequent deposit can bring you another bonus. Even if they are not as valuable as the welcome offers, you still get extra value for your money.
Free Bets – You can enjoy all sorts of free bets, either to try specific features or for popular events like the Super Bowl, the soccer World Cup, March Madness, and other similar events.
Enhanced Odds – As the name suggests, you can find improved prices on certain events for a limited time only.
Contests – You can enjoy all sorts of exciting contests for mainstream leagues and events.
We know that many people who are getting into sports betting want to gamble on their mobile devices. If you are one of them, you should check our selection of top-rated betting apps that work on all popular devices like iPhone, iPad, Android, and Windows Phone.
Step 4 – Learn How Betting Odds Work
You can't ignore the odds if you want to know how to start betting on sports. There are three formats available that look different and can be a bit complicated for beginners.
Before we explain how to read each of them, let's clarify that they all have the same two following functions.
Using Odds to Calculate Your Returns – The odds show how much money a successful wager would return.
Calculating Probabilities – Every betting price can be transformed into a probability that shows you approximately how likely the outcome is. The higher the odds and potential return, the lower the chance to win.
With that in mind, let's see how the different types of betting odds work.
Decimal Odds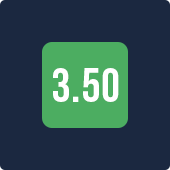 Decimal odds are arguably the simplest to understand, which is why they are the most popular across the world.
The prices are displayed in a decimal format, so you will see odds like 3.50, 1.25, and similar.
In order to calculate your potential return, you simply have to multiply your initial wager by the price.
For example, a successful bet of $10 on a price of 2.50 would return $25 for a pure profit of $15. The same logic applies to all decimal odds, and they are always 1.01 or higher.
American Odds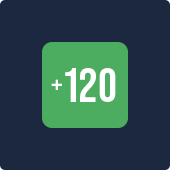 The moneyline odds are most popular at US betting sites and casino sportsbooks. That's why they are also commonly known as American odds.
They are a bit more complicated to understand than decimals for people who want to learn sports betting.
Once you get the hang of them, though, American odds are relatively easy to work with.
Here's how to read them.
Positive American Odds – First in line are positive American odds such as +150 or +300. They show how much you would win (pure profit) if you wager $100. For example, betting $100 on a price of +200 would return a $200 profit + your initial wager for a total of $300.
Negative American Odds – Next are the negative American odds like -150 or -300, for example. In these cases, the price shows how much you have to bet to win $100.
Fractional Odds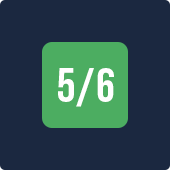 The third mainstream format you can find online is fractional. These odds are mostly used in the United Kingdom and a few other countries.
Many believe it's the most complicated format and it's becoming increasingly rare as a result.
The fractional odds usually include two numbers, split by a slash or a hyphen. Here's how they look.
And here's the formula you could use to calculate your return.
Total Payout = [Stake * (Numerator/Denominator)] + Stake
Here's a quick example, so you can understand the formula better.
Image that you bet $10 on odds of 3/1, and you win. This is how you'd figure out your total payout.
[10 * (3/1)] + 10 or $40 for a total profit of $30.
If you feel that fractional or American odds are too complicated, you'll be please to know that most online betting sites offer the option to switch between the three formats. You can pick the one you like the most.
For more information on how each of them works, feel free to visit our guide to betting odds. It also explains how to turns odds into implied probabilities.
Step 5 – Learn the Popular Betting Options
We've covered most of the steps to sports betting for beginners; now it's time to talk about markets.
The best online bookmakers offer all sorts of options, and you can see more than 100 of them for the most popular events.
That can be slightly overwhelming for people who engage in first-time sports betting and the best solution is to focus on the most popular wagers.
These wagers are available in most sports and work similarly. On top of that, most of the other gambling options are either variations or combinations of the main ones.
Here are the most mainstream wagers, which are more than enough for people who just want to know how to start betting on sports.
Most Common Types of Bets
Moneyline – The name of this one could also be match-winner, match result, or something similar. The concept is always the same and you simply have to pick a winner of an event. In certain sports, you can also bet on the draw as a potential outcome.
Spreads/Handicaps – This is another popular option in which one of the sides in the game starts with a handicap. You place a wager on who wins with this handicap in place.
Totals – If you prefer a market that's not dependent on the winner of an event, this one is perfect. The betting sites provide a line of overall points scored and you decide whether both sides combined will score more or fewer points.
Futures and Outrights – Though it's more like a group of markets, the concept here is simple. Futures and outrights allow you to bet on long-term events. For example, you can bet on any NBA team to win the championship.
If you want more information on these and the less popular variations available on the web, our page on the different types of sports wagers can certainly help.
There's another form of sports gambling that has become popular, too, and anyone that's looking for how to get into betting should consider it.
Live betting has exploded ever since the start of online bookmakers, and it opens the door to some unique opportunities. Many of the markets are the same but there are also new ones, and you place your wagers after the event has started.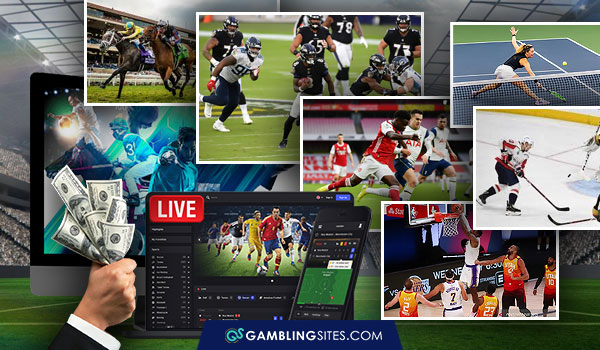 It's a completely different experience, so feel free to check our guide to in-play betting for more information on the different markets and useful tips that can help you get most of the experience.
Step 6 – Learn How to Make Money Betting Sports
You know how to get started in sports betting at this point, but that's the easy part. Most steps so far were focused on making the whole process easy and helping you find the best places to gamble on your favorite sports.
Some of the tips along the way certainly can boost your returns, but winning money is still far away. You have to spend a lot more time learning and experimenting before you reach that level.
The good news is that we have many other pages that can help you on the road to success. Our main sports betting guide is the place you should head next for general information about the tips and tricks you must master.
There are several pages in this guide that you really should read if you want to be profitable in the long run.
Finding Value in Betting Odds – You can't make money unless you bet on odds that offer positive value. There's no way around it, and this page will help you understand the concept better.
The Biggest Challenges of Sports Betting – Learn more about the biggest obstacles on your road to success, so you can prepare yourself to face them.
Top Tips for Beginners – If you were asking yourself "how can I start betting" before you came here, you are obviously still a beginner. We highlight the top tips that can help you right from the start of your journey.
Most of the resources above take care of the theoretical part of the equation. We have two sections that are focused on advice for specific events, where we also provide the latest odds for various sports and recommended bets.
Our sports betting blog is an excellent place for analysis of different leagues and events, an overview of popular markets, and other useful posts. Here are the latest entries.
We also have a betting picks section where our writers share their top wagers for different sports and events.
All suggestions are based on solid research and are delivered by experts. Here are some of the picks we published recently.
Step 7 (Optional) – Try Different Betting Options
All the steps so far have been focused on the most popular type of sports gambling. This type of gambling is called fixed odds betting and it's what most people think of when we mention the term betting.
There are also several interesting alternatives that might be better suited to your needs. We have a guide to the different types of sports betting if you want a quick overview of all of them.
We also have separate pages for the following topics if you have something specific in mind.
June
Sportsbook of the Month

Sign up Bonus
60% Up To $1,000
READ REVIEW
Visit Site
X