The Rise and Fall of the Brian Christopher Slots Channel

What happened to Brian Christopher Slots?
That's a good question. One that will have been asked by many of the fans who spent time following the ups and downs of the famous king of social media slots. And while he's certainly seen his ups and downs, it appears things are sweeter these days.
Christopher's YouTube channel has amassed hundreds of millions of views, with tens of thousands of videos available for slots fanatics to feast on. But off the heels of building a massive following with an ever-growing fanbase, his world was unexpectedly shattered on June 3, 2018.
YouTube reached out to warn him that his Brian Christopher Slots channel had breached the streaming site's terms and conditions. To be more precise, his "Smokin' Hot Gems, BIG WIN, Mammoth Power Slot Machine Pokies w Brian Christopher" video violated the site's restrictions on "violent or dangerous acts" that can cause "serious harm or physical death."
A subsequent ban led to one of the most popular YouTube channels for slots players being removed. Suddenly, at the top of his game, Christopher was locked in a battle to restore his channel. Bemused, many of his subscribers had the same question— just what happened to Brian Christophers' slots channel on YouTube?
As it happens, Christopher bounced back and in style. And in this piece, you will read all about the rise, fall… and rise again of this popular YouTube channel.
Brian Made Casino Slots Look Fun to the YouTube Crowd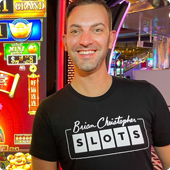 Slot machines are sometimes depicted as only being played by retirees. The prevailing wisdom is that younger generations aren't interested in spinning reels repeatedly.
Some believe that has something to do with the "silver-haired mafia" being less prone to gambling highs and lows. But logic tells us that is nothing more than a silly misconception.
Slots makers have worked hard to dispel this image by creating entertaining games filled with bonus rounds and special features. And these aspects have certainly helped keep real money slots relevant when gaming technology is better than ever.
Anyway, less of that. More of what happened to Brian Christopher Slots, right? Well, let's establish a few things about his infamous channel. To do so, we must go back to the late 2010s, when the Canadian was enjoying much success with his content.
At one point, Christopher was being heralded as the poster child for younger gamblers who still enjoy slot machines. He built this reputation by traveling to land-based casinos around the US and chronicling his slots adventures.
One of the classic videos we loved was titled "High limit slots, Up to $88/Spin, Slot Machine Fun," where he visits California's San Manuel Casino to try Fu-Dao-Le slots. He discusses how he's been playing the Asian-themed game for a while and betting $8 per spin. But he had failed to win the Major Jackpot, which was worth $19,452 at the time of the video.
With a brazen display of bravery, Brian increased his bet to $88 and took a major chance with only $200 in credits. His bankroll quickly vanishes after a few small wins, but it still makes for an entertaining experience.
Of course, anybody can grab a smartphone and record themselves playing high-limit slot machines. What made and still makes Christopher's presentation interesting, though, is how long and in-depth his videos are.
Some videos feature over an hour's worth of Brian traveling through casinos, trying different slots, and offering heavy analysis on each game.
Christopher and other YouTubers like "The Big Jackpot" channel have tapped into an interesting segment of gamblers who want to see these real-life slots adventures. We have recently seen YouTubers make such a serious effort to vlog their gambling highs and lows.
These channels also give viewers a chance to make live comments. Christopher answers relevant questions as they come up during his videos. This creates an interactive experience that few could've imagined with slot machines just a few years ago.
Brian was one of the YouTubers at the forefront of this movement. At least he was until his channel was abruptly taken down.
YouTube Suddenly Took Issue with the Brian Gambles Channel
Earlier, I described how Christopher received a strange warning from YouTube that one of his slots videos involved "violent or dangerous acts." This subsequently led to his channel being booted from the platform.
After watching other videos on Christopher's, I failed to see anything that would remotely inspire violence or lead to physical harm. In fact, I'd posit that the most dangerous thing that could happen is Brian slipping on a wet casino floor during filming.
Bad? Well, things were soon going to take an even worse turn. In true form, YouTube didn't stop at its first warning. Shortly after Christopher received the first email, he was sent another message explaining that his account was suspended over "repeated or severe violations" of YouTube's community guidelines.
As you can imagine, this must have been a devastating shock to a guy who'd spent 8-12 hours per day for years creating his channel. Furthermore, he was suddenly missing hundreds of videos he'd produced over this span.
To make matters even worse, Christopher wasn't just some two-bit operation that got lucky with a few viral videos. Instead, he employed three people, treating YouTubing as a full-time job.
Brian wasn't the only one to have felt the sting of the world's largest video-sharing hub. In fact, The Big Jackpot, which at the time had tallied over 115,000 subscribers, received the same warnings before its channel was taken down. Good news – that channel is also back up and running!
At the time, this channel was even more popular than Christopher's, receiving over 2 million unique views every month. But The Big Jackpot wasn't treated any differently when YouTube dished out its mysterious punishment.
Christopher's Livelihood Was at Stake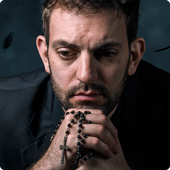 For Brian, "YouTubing" isn't just a fun side job — it's his livelihood. And thankfully, he has reclaimed his place among his social media peers.
Of course, it must have felt as though all hope was lost at the time. His channel was raking in up to $20,000 in ad revenue per month, and he made additional income through merchandise like shot glasses and coffee cups.
Having initially started Brian Gambles as a hobby, it evolved into a bigger deal that took him around the country. While he didn't always win, nor get to find out how long it takes for progressive jackpots to drop, he was pure entertainment.
Before the devastation of seeing his project blown to smithereens, Christopher was preparing for an east coast trip that would see him hit casinos in multiple states. Instead, he was tasked with trying to piece his channel back together.
For all Brian knew, he was doing everything by the book. He indicated that he had carefully read YouTube's terms and conditions and abided by them when producing videos.
As Brian Gambles features original content that produces views, you would have thought that these characteristics were what YouTube looks for in partners. Nevertheless, they still shut down his channel with little explanation.
The explanation they offered made no sense when considering Brian's content.
Did YouTube Shut Down the Channel Due to Gambling?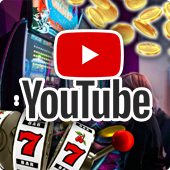 Anybody who hears Brian's story may wonder if his channel was suspended due to gambling. It's a very fair assumption.
Casino gambling has come a long way over the past few decades due to the spread of gaming venues. Many people now accept the activity rather than demonize it.
Nevertheless, gambling can still be a sensitive subject on certain platforms. But Christopher's situation appeared to be a very odd one.
YouTube's community guidelines offer warnings on nudity, hateful content, violence, graphic content, harassment, cyberbullying, spam, threats, copyright, child endangerment, and harmful or dangerous content.
The latter is allegedly where Brian Gambles went wrong. Below, you can find the main excerpt from the harmful or dangerous content section about his alleged breach of guidelines. Keep in mind that these have been updated since 2020.
"Videos that we consider to encourage dangerous or illegal activities include instructional bomb making, choking games, hard drug use, or other acts where serious injury may result. A video that depicts dangerous acts may be allowed if the primary purpose is educational, documentary, scientific, or artistic (EDSA), and it isn't gratuitously graphic. For example, a news piece on the dangers of choking games would be appropriate, but posting clips out of context from the same documentary might not be."
Nothing in this passage indicates that gambling and slot machines fall under the dangerous/harmful umbrella. Then again, YouTube doesn't have a dedicated section for gambling and even went as far as to ban gambling mastheads from the streaming site in 2021.
Perhaps this is why they grasped at a non-related policy to shut down slot machine channels? It could have been as simple as a boardroom decision that was given the green light before then. At least, that's how it would seem.
Brian Christopher Slots Gets a Name Change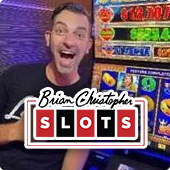 Even though YouTube and slots channels appeared to be on the brink of separation, Christopher filed an appeal to get his YouTube channel back immediately after it was suspended. The appeal explained how he hadn't violated any of the site's policies.
I suppose this is where you correctly guess that he was denied. And without an explanation.
Admittedly, things looked dark for Christopher at this point. But out of the blue, YouTube suddenly chose to reinstate his channel afterward. The site emailed Brian and explained that, upon further review, he didn't violate any rules. They did the same for similar channels such as The Big Jackpot.
It's still unclear why Brian Gambles and The Big Jackpot were taken down in the first place. Does YouTube have something against gambling channels, no matter how clean? Perhaps it was something involving the site's algorithm? Namely, did YouTube's artificial intelligence find that a certain number of videos are too much for these particular channels?
You see, modern technology has its downfalls. Especially when that technology is, by its own accord, free to pull anything, it deems necessary. Perhaps it picked up on one of Christopher's group pull slots videos and went into a meltdown?!
AI isn't always perfect when determining who violates guidelines. It doesn't use the same common sense approach as human monitors and is subject to strange mistakes. YouTube suddenly flagged multiple channels dealing with slot machines and gambling. This action means that their algorithm may have been adjusted, then fine-tuned after making some mistakes.
With that said, YouTube does use thousands of human employees to monitor sites. But the company flags millions of videos each month, which would account for a lot of overtime per day for your average employee.
The AI is doing some heavy lifting when watching for inappropriate content. And it appears that the computers might have messed up in this case.
But the main thing is that Christopher's channel was reinstated. He would go on to make a ton of more videos, changing the name of his little corner of the web to Brian Christopher Slots.
Success?
Making a Success of Brian Christopher Slots on YouTube
It's tough to argue that Christopher isn't still enjoying success as the owner of one of YouTube's best slots channels for bettors.
But it took some time before he was well and truly back on his feet. Even with Christopher's initial channel restored, saving him over 300 hours' worth of content that had previously disappeared into the ether, there were other issues to tackle. The most obvious was his lack of monetization from his work.
Having been earning approximately $20,000 per month from his videos, Christopher hoped for things to pick up immediately. Instead, he was left waiting by YouTube, hanging on a thread with numerous false dawns. Missing just one week of income from his content would have cost him approximately $5,000.
It took some time, but things got back to normal in late 2020.
Although it is safe to say that Christopher's confidence in the site was…shaken. After all, who wouldn't worry about the host pulling the channel at any future point? How could a functional business as one of the best YouTube channels for slots survive without steady foundations?
Of course, he found a way through. Although a tangible concern, the chance of seeing his empire crumble for a second time did not stop Brian from resuming production on his YouTube content. Even if it left him with second thoughts on how much time to pour into the video platform.
Depending on what source you rely on, Christopher's net worth is estimated at $3 million, down to $1.5 million at its lowest. Of course, the vast majority of his wealth has come from his slots channel. With merchandise and other means of monetizing his brand, it's safe to say he's doing alright for himself as things stand.
Can YouTube Shut Down Gambling Channels Without Warning?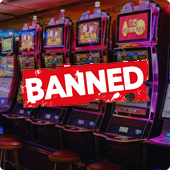 Was Christopher right to be worried about YouTube shutting him down at any point? Yes. After all, he was left powerless the first time around.
Some might argue that the fact his channel is alive and kicking is proof that he was not. But given how easy it is for YouTube to shut down your channel, whether gambling-related or not, it is something to consider.
Now, even though his channel generates money for both him and YouTube, Brian isn't an official company employee, which is, of course, Google. YouTube can delete any of its channels with little warning. And they don't have to offer a solid explanation, either.
As has been the case recently, YouTube routinely changes qualifications for channels that can generate money. Numerous smaller channels have lost and will lose their revenue streams with no recourse.
Those who have an issue with YouTube's policies are usually met with automated emails. Video producers are encouraged to use the site's Twitter, which also offers little interaction with the average user.
The fact is that YouTube could be more transparent about how they deal with channels. One can have their channel suspended and still not find a valid reason after combing through the site's policies. And that kind of sucks.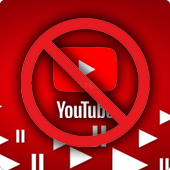 But what is the alternative? Sure, the lack of transparency Christopher and others have been met with in the past put them in a tough position. He had appointments with east coast casinos he planned to visit in Brian's case.
He spent the next few days speaking with the casinos about still wanting to film videos on their properties after the suspension. But where would those videos have gone if not for YouTube?
And given that he gladly carried on when the site reinstated his channel, you can't really argue that he was miffed to the point of boycotting the world's largest video streaming platform.
Whether you consider YouTube as part of a greater technocracy or not, the site remains king. At least, for now. And while Brian Christopher's content is labeled among the best slots channels on YouTube, that will remain the same.
So That's What Happened to Brian Christopher Slots
What happened to Brian Christopher Slots could happen to any other YouTube slots channel in the future.
If that sounds all doom and gloom, my apologies! It's not intended to send any tails into a spin or put anyone off from doing something similar. If you have a similar talent to Brian and would like to create content on the same lines, nothing is stopping you.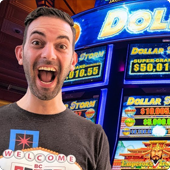 Of course, Christopher is an experienced slots player. So, make sure that you know how to play slots before deciding to spend tons of money learning.
There is plenty to be learned from watching Brian do his thing on his YouTube channel. But always remember that there is an air of entertainment to what he does. If you have plans to be the next slots king on social media, it's a good idea to get sufficient practice on slot machines. You could perhaps start with smaller stakes.
The good news is that there are plenty of top online casinos that you can play at for small to medium stakes. Some of our recommended sites even come with demos that you can play gratis with minimal to no conditions.
I'd advise you to check out our safest online casinos if you're starting out. Feel free to browse through those below!