7 Tips to Make You a Sharp Sports Bettor

Ever wonder how to become a sharp bettor? Before we answer that question, we have to examine the meaning of a sharp bettor. Sharp bettors are professional bettors who are capable of moving betting lines with their wagers.
These people are much different from your typical bettor. An average bettor will play $10-20 on a game with little research. Sharp bettors develop their own analytics and models to make a maximum profit.
It's not easy to bet like a sharp bettor, but my sharp sports betting tips will help you earn a big profit. Not ready to become a betting sharp just yet? You can still benefit from my tips below, but it may make sense to circle back after checking out our detailed guide on how to bet on sports.
Shop Around to Find the Best Value
One of the biggest problems with the typical sports bettor is they zero in on one sportsbook. It's not uncommon to see people become comfortable with one sportsbook, but that can lead to a loss in money.
How to become a sharp bettor includes looking at different sportsbooks to find the best value. These people know it doesn't make sense to wager on a team with (-110) odds when another site gives them (+150) odds.
An average bettor may love Bovada and only wager on the site. Let's use a hypothetical example for betting on an MLB game.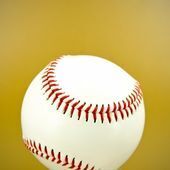 Bovada: Yankees (+110)
BetOnline: Yankees (+125)
BetUS: Yankees (+150)
MyBookie: (+110)
There's no way a sharp bettor would pick the New York Yankees on Bovada when BetUS has them at (+150).
We know sharp bettors wager a ton of money on a single game. A $1,000 bet would yield a $1,500 profit on BetUS, compared to $1,100 on Bovada. Who wants to miss out on $400 because they didn't take time to examine different sportsbooks?
This is probably the simplest sharp sports betting advice. Honestly, bettors should already know this betting tip. It's an easy way to earn a bigger profit.
There's no reason not to use multiple sportsbooks. This is a good start if you want to learn how to become a sharp sports bettor. If you're unsure as to which sportsbooks you can trust, here's a list of viable sports betting options.
How We Rate

Safety & Security
You should be able to gamble online without fear. So we only recommend licensed sites that use the latest security and encryption techniques.

Bonuses
Maximize your bankroll with fantastic bonuses. Our recommended sites offer valuable bonuses with fair terms and conditions, including manageable wagering requirements.

Games & Betting
The best sites have the best wagering options. That's why you will find extensive games and betting opportunities on our recommended sites.

Banking
Getting your money to and from your account shouldn't be a hassle. We only recommend sites with a variety of convenient banking methods, including cryptocurrency and e-wallets.
Stick to Your Best Sport
An average bettor may explore different betting options to see if they can earn a profit on multiple sports. It's not a bad idea, but if you want to know how to become a sharp bettor, it's best to stick to one sport.
We'll talk more about research later, but you should know it takes a lot to become a sharp bettor. These people will spend hours researching the best props for the weekly NFL games or nightly NBA games.
People don't have time to do that for multiple sports. Plus, zeroing in on one sport allows you to become more of an expert. Check out the different betting opportunities for an NFL game.
Moneyline
Spread
Point Total
Player Props
Game Props
Team Props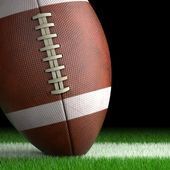 The top NFL betting websites would be a good start for being a football sharp.
If you want to dabble with other sports, that's your right. However, it'll be tough to wager like a betting sharp if you're going back-and-forth between NFL, NBA, MLB, etc.
I use the NFL as an example because it's the most popular sport. Feel free to go all-in with NBA, MLB, NASCAR, or Golf betting. You can become a betting sharp if you're an expert.
Do you have enough knowledge to be a betting sharp for one sport?
Keep Track of Your Bankroll
It's important for any gambler to keep track of their money. However, it's not a huge deal if you're betting $5-10 weekly. That's not the case for a sharp bettor, as they dish out large amounts of cash for their bets.
A bettor can't be placing $1,000 bets without keeping track of their bankroll. There are two ways to look at this. They could win so much that they increase their betting percentage, or they have to decrease their spending because of a losing streak.
Sharp bettors know what percentage of their money they want to spend on gambling. That gives them a baseline for how to make a profit.
This is one of the biggest pillars separating an average bettor from a betting sharp. Anyone can wager on a game with small amounts, but it takes an expert to effectively manage their money while betting hundreds and thousands of dollars.
Our guide to gambling for real money online will assist with real money gambling. Still, it takes more than tips to master your bankroll. You won't know how to become a sharp sports bettor unless you start with a decent amount of money.
Can you effectively place large wagers while managing your bankroll? That's the difference between an average bettor and a professional. It might take time, but it's not impossible.
If you want even more advice on maintaining your bankroll, check out the bankroll management guide below.
Stick to Single Bets
This may be a sharp sports betting tip you weren't aware of. Sharp bettors always stick to single bets and no parlays. Many bettors use parlays as a way to find value. They can lead to a big profit, but the multiple outcomes are unpredictable.
You still need to find value to learn how to be a sharp bettor. However, that value should be in single bets.
It's not uncommon to see a team or player prop with (+125) or (+150) odds. Obviously, the odds aren't in their favor, but that's how sharp bettors earn their money.
Sharp bettors: "You'll never win betting parlays"

Me, as I put on a +334800 home run parlay for tomorrow:pic.twitter.com/i5FG2MkoVJ

— Dimers.com (@DimersCom) July 4, 2022
They aren't betting on teams with (-200) odds. They have a better chance to win, but where's the value? Plus, it looks even worse when that team loses. It's not as bad when their (+500) longshot loses.
This plays into doing your research. A sharp bettor may spend a few hours finding the best value of the weekly NFL games. He doesn't want it to go to waste because he put his top two picks in a parlay. Anything can happen with a particular game.
You don't have to avoid parlays entirely, but I'd be careful with your bets. You don't want to fall into the habit of placing parlays. That's counteractive on to how to become a gambling sharp.
Do as Much Research as Possible
If you're an average bettor, I want you to think about how much research you do for a typical bet. You may explore MLB's pitching matchup or the NFL's quarterback matchup. However, that only pales in comparison to sharp bettors.
They go all out to make their bets. When you're wagering thousands of dollars on a single bet, you have to.
You'll see many sharp bettors develop their own models to find the discrepancies with the sportsbooks. They'll analyze the data to determine the accuracy of their bets. That's also how they identify the best value.
Sports Gambling is truly a sport! If you don't do your research and homework damn near EVERY DAY of every week…you might as well be ready to hand over that money you're betting. The odds change everyday for a reason, stay sharp

— President Polk (@dorianpolk_) November 28, 2020
This research is more than developing a model. You have to take a deep dive into a particular game if you want to come out on top.
An average bettor may look at Patrick Mahomes' passing yards prop of 265 and think it's an easy win considering he's averaging 285 yards. The sharp bettor will identify that Mahomes hasn't cleared 250 yards in three games without Travis Kelce.
We can use this example across multiple sports. The Los Angeles Lakers have the best record, but they're 1-6 on the second night of a back-to-back; the Baltimore Orioles are 7-2 against the Tampa Bay Rays but 39-60 against everyone else, etc.
My sharp sports betting advice believes research is crucial. From there, you can check out the top US sportsbooks.
Don't Be Afraid to Lose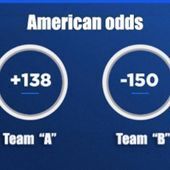 Unless you make one wager a month on a team with (-500) odds, there's a very high chance you won't go a long period of time without a loss. The betting sharps advice would tell you it's okay to lose.
It may not be a big deal to lose a $5 bet, but sharp bettors can lose over $1,000 on one bet. That could be scary for the average bettor, but it's part of the process.
The average winning percentage for a sharp bettor is right around 55. It's possible to reach 60 percent, but anything higher than 65 is too good to believe. Again, you wouldn't be able to place many bets to have a 65 percent win rate.
Let's check out a mock example of a sharp bettor betting $100 on ten different props at (+115).
Winning Six Bets: +$690.00
Losing Four Bets: -$400.00
Profit: +$290.00
Losing $400 is scary for the average bettor, but a sharp bettor knows it's part of the game. Ultimately, the goal is to win more bets than you lose. If that's a 51/49 ratio, at least that's a profit.
That also plays into why sharp bettors primarily target value props. The loss doesn't sting as much, and you make a bigger profit with a win. You have to accept that even professionals lose nearly 45 percent of their wagers.
Have a Long-Term Outlook
We've been discussing what separates an average bettor from a sharp bettor. My final piece of advice for how to become a sports betting sharp is to have a long-term outlook.
Sharp bettors aim for the 55-60 percent win rate, but there will be rough stretches. You have to remain patient and think about the big picture. You might have a week where you go 3/10, but overall, you still have a winning percentage over 50.
This goes back to effectively managing your bankroll. You'd have no idea if you remained on track without the bankroll.
The hardest part about betting sports is dealing with the variance.

No matter how sharp you are or trusting of your numbers there will inevitably be a miserable stretch over an extended sample size serving as a reminder how important bankroll management is to long term success

— Todd Fuhrman (@ToddFuhrman) November 19, 2019
We can also look at this from a different perspective. Sharp bettors will often bet on a value prop even if they don't feel confident. The thinking behind this is if you have a prop for (+150) that hits 45 percent of the time, you'll earn a profit.
Initially, you might not make much money, but it'll come in over time. You have to have patience if you want to become a sharp bettor. Maybe I should've put that in its own section.
Bettors can't expect to earn big bucks with their first couple of wagers. Having a long-term outlook is crucial if you're serious about being a sharp bettor.
Can you remain patient enough to succeed? If so, you're on the right track to being a betting sharp.
How to Bet on Sports Like a Sharp
Wouldn't life be easier if you could make a living off sports betting? Theoretically, you can, but it's not as easy as one would think. A lot goes into making thousands of dollars on sports betting.
We've gone over the best tips for how to become a sharp bettor. I can't guarantee you'll be a professional in no time, but this should put you on the right track. Hopefully, you feel much better about your sports betting future.
AUGUST
Casino of the Month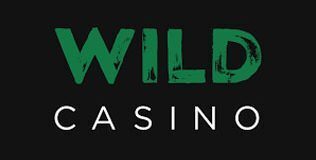 Welcome Bonus
250% up to $5,000
Read Review
Visit Site