Guide to Betting on the US Open
Betting on the US Open is one of the best ways to win money for tennis bettors. The tournament features over 100 matches and lots of gambling opportunities.
This US Open betting guide will help you learn how to identify the best of those opportunities and make money from them. We offer tips and expert advice for building your strategy to bet on this tournament.
We also show you where to bet on the US Open online with a list of trusted betting sites to use.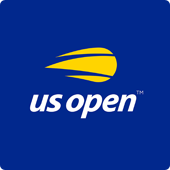 US Open Betting Guide Contents
Best US Open Betting Sites
Rank
Betting Site
Exclusive Bonus
Get Started

#1

BetOnline Sports

60% Up To

$1,000

Visit Site

Visit Site

#2

Bovada Sports

50% Up To

$250

Visit Site

Visit Site

#3

BetUS

125% Up To

$2,500

Visit Site

Visit Site

#4

Everygame

100% Up To

$500

Visit Site

Visit Site

#5

MyBookie

100% Up To

$1,000

Visit Site

Visit Site
These recommended online sportsbooks provide a safe environment for betting on the US Open online and deliver great value.
All of our trusted US Open gambling sites operate under a license issued by a respected regulator. They also have a strong reputation in the industry and use the latest security measures to protect their customers.
The are many reasons why we've chosen these as the best sites for betting on the US Open with real money. Here are just a few of them.
Features of the Top US Open Betting Sites
Excellent Bonuses and Promos – You can get a large welcome bonus for US Open betting online as soon as you join. There are also other offers that can boost your bankroll.
Good Variety of US Open Betting Markets – The top tennis betting sites on the internet offer all sorts of US Open bets. You can back the winner, go for every match, and even enjoy live betting.
High US Open Betting Odds – If you want to gamble on the US Open and win, you have to find good prices. That's exactly what our top-rated online bookmakers deliver.
High-Quality US Open Apps – All of the sports betting sites we recommend also include smooth US Open gambling apps that work on mobile devices like iPhone, iPad, and Android.
Fast Payments and Helpful Support – Your withdrawals will be faster than the industry average, with customer support standing by to help if you need it.
The best US Open betting apps and sites are quite simply head and shoulders above the competition.
They deliver the highest chance of winning money and a platform that's easy to use on all sorts of devices, including computers, laptops, phones, and tablets.
Don't settle for second best when it comes to playing your US Open bets online. Stick with the tried and trusted sportsbooks we recommend.

How to Bet on the US Open
There are a few ways to bet on the US Open with real money and all of them are viable options.
Let's take a look at the different types of tennis wagers available for the tournament, before moving onto our US Open betting tips for each option.
Betting on Individual Matches
The most popular US Open betting strategy is to place real money wagers on the individual matches in the competition.
There are a LOT of matches in the men's and women's singles events in the span of only two weeks.
If you have the time to watch, research, and prepare properly, you will have countless tennis gambling opportunities.
The top US Open betting sites have plenty of markets for each match. Here are the main ones.
Moneyline Betting – Also called match result or result betting, this is one of the simplest US Open bets. You just need to pick which player will win a match.
Handicap/Spread Betting – All US Open gambling websites offer some form of game or set handicap.
Totals Betting – You can bet on US Open matches without worrying about the winner by placing totals wagers on the number of games played.
The three markets above are covered by all US Open sportsbooks online. They're standard wagers for all tennis matches.
Most betting sites will offer additional options, including prop bets.
US Open Futures
Another good approach is to try betting on US Open futures.
The most popular choice here is to back the winner of the women's or men's singles. However, there are other markets like the following.
A player to reach the final
Name the two finalists
Winner of a quarter
The principles behind all of them are the same. You basically bet on a player or players to reach a certain stage of the competition.
US Open futures betting can be slightly frustrating because you have to wait longer for your wagers to be settled. The upside is that there are some good odds to be had in these markets and great value if you can find it.
US Open Live Betting
Finally, we have the option to place live wagers on the US Open. This is one of the hardest approaches to master.
If you can get it right, though, this is one of the best ways to make money from US Open betting.
Live betting is an excellent choice if you watch a lot of tennis. You need the experience and knowledge to be able to recognize trends that are unfolding during a match.
With so many matches available on TV and through live online streams online, there are plenty of good opportunities for in-play betting on the US Open. If you can learn how to spot them, you can definitely be profitable.
Tips for Betting on US Open Matches
With more than a hundred fixtures available within only two weeks, betting on US Open matches presents plenty of chances to win money.
You should follow all the general tips for betting on tennis if you decide to give it a try.
Look for value instead of guessing, don't place too many US Open bets, and gamble responsibly. That's the very minimum you need to know, but we have more tips that can help you.
Every Market Has Potential
It's important to explore all US Open betting markets at your disposal. Some people skip many profitable opportunities because they only focus on one or two.
You should at least check all the main options offered by all trusted US Open gambling sites; moneylines spreads, and totals.
Many of the leading US Open sportsbooks online have other options, too. We advise you to look at each of them to find the best bets to place.
Work the Numbers
You can't ignore statistical analysis when it comes to betting on the US Open.
There are several sites that offer free data, such as the US Open official website, as well as the pages of the Women's Tennis Association and the Association of Tennis Professionals.They give you access to all sorts of numbers and you better use them in your favor when gambling your cash on the US Open.
Here's what you need to check.
Head-to-Head Record – Explore the previous meetings between the two players and make sure to prioritize matches on hard courts.
US Open Form – Unless it's the first round of the US Open, check the stats from previous rounds in terms of serving and receiving.
Previous US Open Record – Look at previous editions of the competition to evaluate how the players involved typically perform in New York.
Assess the Condition of Players
The US Open is a marathon, not a sprint. Each player has their own strategies based on their personal goals for the tournament.
For example, the top players are looking to peak in performance somewhere in the second week. They usually play with more aggression against the weaker opponents early on in order to knock them out fast and preserve energy.
The lower-ranked players don't have that luxury. Even if they reach the late stages, they often don't have enough left in the tank to compete. A good way to see if that's the case is to check how much time each player spent on court up to the game you're betting on.
That number doesn't matter too much in the first three or four rounds, but it becomes crucial later on. Especially for men's matches that are in the best-of-five formats instead of the usual best-of-three.
The accumulated fatigue and the possibility to go five sets against a strong opponent can be crucial when picking the winner of a match late in the US Open.
Advice for US Open Futures Betting
A lot of people don't like to bet on US Open futures because it can take a while before your wagers are settled.
That's not a good reason to avoid a whole group of markets that can bring excellent value for your money.
If you agree, this section can improve your chances to win some money. Our US Open betting tips here are mostly focused on the winner market, but the basic concepts also apply to other futures.
Previous Winners Have a Higher Chance
Winning a Grand Slam tournament is hard and very few male players have done it before reaching their prime years.
The best-of-five format doesn't help and that's the reason why you should always start your search for the next US Open winner by looking at the previous champions.
Here's what the list of US Open winners for the last 15 years tells us.
| | |
| --- | --- |
| Year | Winner |
| 2020 | Dominic Thiem |
| 2019 | Rafael Nadal |
| 2018 | Novak Djokovic |
| 2017 | Rafael Nadal |
| 2016 | Stan Wawrinka |
| 2015 | Novak Djokovic |
| 2014 | Marin Čilić |
| 2013 | Rafael Nadal |
| 2012 | Andy Murray |
| 2011 | Novak Djokovic |
| 2010 | Rafael Nadal |
| 2009 | Juan Martín del Potro |
| 2008 | Roger Federer |
| 2007 | Roger Federer |
| 2006 | Roger Federer |
| 2005 | Roger Federer |
Only Dominic Thiem, Marin Cilic, Andy Murray, and Juan Marin Del Potro won the US Open without having any other Grand Slams to their name at that time.
In all other cases, the champion was already a Grand Slam winner. Often, he already had another US Open title.
That's why you should start your US Open betting preparations with the proven players. It's worth noting, however, that surprise winners are more common in women's tournament.
Look for Specialists on Hard Courts
Unlike grass or clay, hard courts don't favor a specific style of play. The surface is balanced and somewhere between the other two in terms of bounce and speed.
That's why players who have a relatively complex style typically excel on hard courts.
Novak Djokovic is probably the best example. The Serbian has a steady serve and can push for winners, but he's also a sublime defender.
You need a mix of skills to win on hard courts and you should have that in mind when betting on the US Open.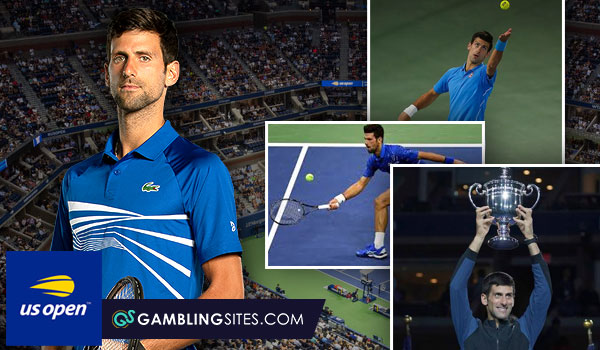 Be Wary of Fatigue
The US Open is the last tennis Grand Slam tournament of the year. Some players have run out of gas by the time it comes around.
Others hit their top form just in time for the competition and there are various reasons behind that.
The top tennis players in the world typically adopt a preparation plan to target the tennis majors. If a player gets injured earlier in the season, for example, they might not have enough time to get ready for the French Open or Wimbledon.
In such a situation, the US Open would likely become a top priority.
On the other hand, someone who had a strong first half of the season might not have the energy to stay at a top-level throughout the entire campaign.
Either way, your goal is to determine if the player you want to back will be close to his best during the US Open based on his season before the competition.
A great example of how difficult it is to keep close to your best for a full season is the list of champions in both the Australian Open and the US Open from the past 10 seasons.
It's not a very long list.
Angelique Kerber (2016)
Novak Djokovic (2011, 2015)
As you can see, only Novak Djokovic during his peak and Angelique Kerber achieved this feat, even though both tournaments are on hard courts.
That's why you should always consider the season as a whole before betting on the US Open winner.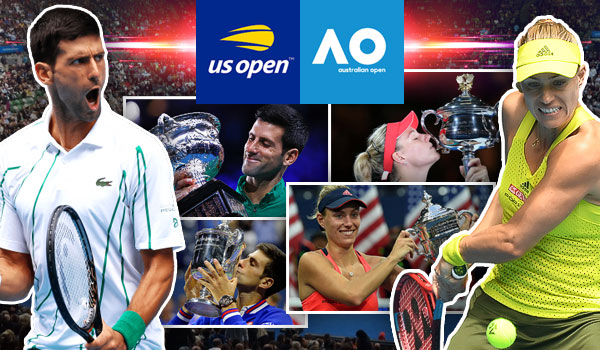 Back Multiple Players
The US Open odds for the winner of the tournament often allow you to back more than one player. It's quite conceivable that there are multiple value bets available.
This opens the door to a more flexible approach.
Don't be afraid to place wagers on two or even more players if you believe the prices for them contain solid value.
Backing one of the favorites along with a sleeper or dark horse is our preferred approach. It might reduce your potential profit, but the overall chance to win increases.
Live US Open Betting Strategy
Betting on the US Open live can bring you some nice profits, but it requires a certain level of experience and tennis expertise.
The following US Open betting tips can help you capitalize on the in-play opportunities the tournament presents.
Do Your Homework Before the Matches Start
Many people believe that you just need to watch the match to be successful with live betting. That's a huge mistake as the proper preparation is crucial.
You should have a good idea of what to expect before the clash even starts.
Analyze the numbers, check the form of both sides, and try to picture the most plausible scenarios. It's important to understand if any of the players involved are prone to breakdowns or capable of big comebacks.
If you can predict a big turnaround, you can hit some insane winners when you bet on the US Open live. Bear in mind that some players are more prone to meltdowns or comebacks than others.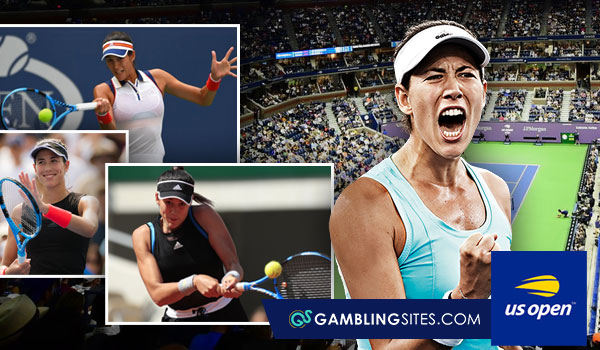 Actually Watch the Matches
This should go without saying, but you should always watch the matches you are betting on.
Some people think that live commentary or live stats are enough to win cash gambling on the US Open and that's simply not the case.
The eye test can help you recognize trends and patterns before the sportsbooks react by changing their odds. That's the essence of betting on tennis live, so make sure to observe the clash carefully.
Observe the Body Language of Players
While you're watching, you should focus not only on the technical side of the game but also on the body language of the players.
Tennis is a sport in which the momentum often shifts and you can sometimes predict that by the way an athlete behaves.
Here are some signs that an athlete might be on tilt.
Visible Frustration
Arguments with the Referee
Shouting and Cursing
Breaking Rackets
Frequent Sighs After Big Mistakes
If a certain player is getting increasingly frustrated, that could result in more errors and a performance drop.
The examples above are obvious, but there are other cases in which you can tell if someone is not at his best mentally.
Stay alert for the signs when you place your live US Open bets online because it can make a difference. This list of tennis meltdowns will show you what we mean.
Follow the In-Game Stats
After covering the subjective aspects of US Open betting on live games, it's time to talk about the objective ones.
Most online bookmakers with live betting deliver plenty of stats for matches as they are being played. These can highlight the way things are going and you should take full advantage.
Combine the raw numbers with your own impressions for the best results. Even the most experienced tennis bettor might miss a trend that the data can highlight, so you need both to succeed.
Here are some of the most important numbers that you should be following.
| | | |
| --- | --- | --- |
| Serving | Receiving | General |
| First Serve Percentage | Break Points | Winners |
| Aces | Return Winners | Unforced Errors |
| First Serve Points Won | Break Points Converted | Net Points Converted |
There are other stats that might be useful, depending on the markets you're targeting.
The good news is that the best US Open betting apps and sites have live stats for the matches they cover, so you can quickly explore the latest data.
US Open History and Records
The US Open is one of the oldest and most prestigious tournaments in tennis.
The first edition was held in 1881 on the grass courts of Rhode Island's Newport Casino, and the event was called the US National Championship. Only members of the US National Lawn Tennis Association (USNLWTA) were part of the first competition.
In the early years, the only event was a men's singles tournament, but women's singles and doubles were included before 1900.
In 1915, the US Open was moved to the West Side Tennis Club in New York City after a petition was signed by more than 100 tennis players from the country. It resulted in a vote between the members of the USNLWTA, and the move was approved.
Before 1968, only amateurs were allowed to compete in the US National Championship, but that's when the Open Era started and the professionals joined.
The grass courts of the US Open were replaced briefly by clay in 1974, but that only lasted four years.
The US Open was moved to the hard courts of the Flushing Meadows in Queens, New York City. That has remained the home of the tournament up to the present day.
Most Successful Men in US Open History
There are three men that won the US Open seven times each before the Open Era. William Larned, Richard Sears, and Bill Tilden dominated the competition in its early days.
In the modern tennis era, Jimmy Connors, Pete Sampras, and Roger Federer have five titles each.
It's interesting to note that the distribution of US Open titles among the tennis greats is much more even compared to other Grand Slam competitions such as the French Open and Wimbledon.
Here's a full list of the greatest US Open champions from the Open era.
| | |
| --- | --- |
| Player | Titles |
| Jimmy Connors | 5 |
| Pete Sampras | 5 |
| Roger Federer | 5 |
| John McEnroe | 4 |
| Novak Djokovic | 3 |
| Ivan Lendl | 3 |
| Rafael Nadal | 4 |
If you'd like to learn more about these iconic players and other legends of the game, please visit the following page.
Most Successful Women in US Open History
The women's singles event of the US Open was introduced a bit later but has still featured some legendary players.
Chris Evert and Serena Williams are leading the way with six titles each with several other multiple champions in the Open Era.
Let's take a look at the most successful among them.
| | |
| --- | --- |
| Player | Titles |
| Chris Evert | 6 |
| Serena Williams | 6 |
| Steffi Graf | 5 |
| Martina Navratilova | 4 |
Check out the following page for more on greatest female players in the history of tennis.
Epic Matches in the History of the US Open
There have been many memorable tennis matches in the long history of the US Open.
We've narrowed it down to the five that stand out the most.
John McEnroe vs. Bjorn Borg
The encounters between John McEnroe and Bjorn Borg have always been memorable, but the 1980 US Open final is one of the finest moments of this rivalry. The Swedish legend had already beaten McEnroe in an epic Wimbledon final that year, so McEnroe was desperate for revenge.
It looked like he was going to get one easily after winning the first two sets, but Bjorg somehow recovered to force a fifth one. He had the momentum on his side, but McEnroe showed the true spirit of a champion and lifted the trophy at the end.

Martina Navratilova vs. Chris Evert
You will struggle to find a more intense and long-lasting rivalry than the one between Martina Navratilova and Chris Evert. Those two competed on the highest stage for years and had many legendary duels.
The 1984 US Open final is a good example of how fierce the battles between them were throughout the years. At this point, it looked like Evert was past her prime, as she was on the wrong end of 30. Navratilova had won the last 12 clashes, most of them without much resistance.
She was victorious in this one as well, but Evert gave everything, and the strong performance restored her confidence. That helped her beat Navratilova a couple of times late in her career.

Mats Wilander vs. Ivan Lendl
If you are looking for the longest US Open final ever, this is it. Mats Wilander and Ivan Lendl met in a gruesome encounter in 1988. Both men are known for their baseline play, and all the ingredients for a long night were there.
The crowd saw many endless rallies before Wilander finally prevailed. He became the first Swedish player to win the US Open that night.

Steffi Graf vs. Monica Seles
The 1995 US Open final between Steffi Graf and Monica Seles is iconic for multiple reasons. First of all, it produced some of the finest two-way tennis in history in the first set. The second one was among the most devastating sets in a Grand Slam final, as Seles was simply flying.
Both women had a lot to play for. Graf was under the spotlight for all the wrong reasons after her father was charged with tax evasion. As for Seles, this was her first tournament since being stabbed by a crazy Graf fan in 1993.
The desire of both finalists was clear, but Graf showed nerves of steel to snatch the victory at the end.
Pete Sampras vs. Andre Agassi
This match wasn't a final, but it certainly deserves a place on our list. Old foes Pete Sampras and Andre Agassi met in one of the last duels of their long and impressive rivalry.
This particular encounter was one of the closest you could imagine. A tie-break decided every set, and there wasn't a single break for four sets.
In the end, Sampras was more focused in the crucial moments and won.

Betting on the 2021 US Open
Early indications suggest that the 2021 US Open will start at the end of August, but there might be changes because of the current health situation around the world.
The top US Open betting sites online have already released their odds for the 2021 tournament, so you can go ahead and place your wagers.
We will be following the movement of the US Open odds and the main favorites, and providing our insight and analysis. We also provide our US Open predictions when the time is right.
You can find all that on our tennis blog, along with posts relating to betting on other tennis events and the sport in general. Here are some of our latest posts.
During the actual tournament, our tennis betting experts preview each match and share their recommended bets.
You'll find all their US Open picks in our tennis betting picks section.
June
Sportsbook of the Month

Sign up Bonus
60% Up To $1,000
READ REVIEW
Visit Site
X