Guide to Live Soccer Betting
One of the best features of the top soccer sportsbooks online is that they offer live betting. You can watch matches and place your wagers while they're being played.
Live soccer betting presents many exciting opportunities to make money, but you need to know what you're doing. In this guide, we teach you how to take full advantage of the profit potential this form of gambling offers.
We explain how live betting on soccer works, go through the pros and cons, and share tips and strategy advice for in-play soccer betting.
Contents of Our Live Soccer Betting Guide
Live Soccer Betting Explained
The concept of betting on soccer live is simple. Once a match starts, sportsbooks offer live markets. These are wagers you can place during the match, with the odds changing based on what's happening.
You can make your bets at any point. There's a slight delay before they're accepted, as the bookmaker will need to confirm that there's no big event in the game or a major change in the odds.
The longer delay is one of the major differences between pre-match betting and live betting. The constant movement of the odds is another. Odds and lines are affected by events on the pitch and what wagers are being placed.
When something significant happens in a match, or a lot of money is bet on a specific outcome, the oddsmakers react. There are traders that follow each match to monitor the odds and bets placed, and betting sites also use software that is designed to automatically adjust prices based on certain factors.
Even if nothing notable happens in a match, the time that has passed affects the odds and lines. For example, the odds on a draw will typically shorten as a game progresses with neither team scoring.
Constantly changing odds create interesting betting opportunities, and mean that in-play betting on soccer is very dynamic.
The different types of live soccer bets are a mix of traditional wagers and unique markets. They include the following.
| | |
| --- | --- |
| Traditional Markets | Unique Markets |
| Match Winner | Next Team to Score |
| Under/Over 2.5 Goals | Next Player to Score |
| Both Teams to Score | Minute of Next Goal |
| Half-Time Result | Next Player to Get Booked |
| HT-FT Result | Who Wins the Rest of the Match |
The examples above represent the most common markets offered by live soccer betting sites. The best sportsbooks online often have many more options, especially when it comes to popular competitions such as the English Premier League, the Champions League, and the World Cup.
There's nothing too complicated about live soccer gambling and it can lead to great profits. However, there are also certain risks. It's a good idea to learn more about the pros and cons of in-play soccer wagers before betting real money.
Pros and Cons of In-Play Soccer Betting
Placing live soccer wagers has many similarities with traditional pre-match betting, but its nature means there are also several differences. It's a chaotic experience and all the twists and turns can be both good and bad.
Let's take a look at the main pros and cons of live betting on soccer matches. We'll start with the benefits of in-play betting that highlight why so many people love this future.
Advantages of Live Soccer Betting
Unique Markets – You can enjoy several betting markets that are not available before the match starts.
More Value Bets – The bookies have to adjust their prices constantly and that means there are more opportunities to find value bets.
Exclusive Promos – You can often earn additional money from unique bonuses and promotions for live betting on soccer games.
Eye Test – Stats don't always tell the whole story in sports. If you have the required expertise and knowledge about soccer, the eye test can help you recognize emerging trends and make money.
Quick Turnaround – Many in-play bets are settled during the match. The longest you'll have to wait is until the match is finished.
Widely Available – There are a ton of soccer live betting sites online and most of them offer in-play betting on a wide selection of different games.
As you can see, there's a lot to like about placing live soccer bets and plenty of good reasons to consider trying in-play betting. It's not all unicorns and rainbows, though.
Here are the main downsides of live betting on soccer that you should be aware of before giving it a shot.
Disadvantages of Live Soccer Betting
Confirmation Delay – There's a confirmation delay for every wager. It's a few seconds long and if there's any odds movement during that period, your bet is rejected. This can be frustrating as it can mean you miss out on good opportunities as a result.
Hectic Pace Could Lead to Big Losses – It's very easy to lose a lot of money real fast with live betting. There are so many markets available and it can be very tempting to go after too many of them.
Requires Experience and Knowledge – You need good experience and knowledge in terms of both soccer and betting if you're going to be successful. Otherwise, it's unlikely you'll recognize the right opportunities to get your money down.
Not All Leagues Are Available – The bookies are reluctant to offer live soccer betting on many of the smaller leagues and competitions.
Our view is that the pros of betting on soccer matches live outweigh the cons overall, but also that this way of betting is not right for everyone.
If you feel like you might lose your patience and ability to make rational decisions because of the chaotic nature of live betting, you should probably stick to pre-match wagers.
For those of you that want to try live soccer betting, the advice in the next section can help you to make money.
Tips for Live Betting on Soccer
There are various strategies for live betting on soccer and we cover some of the best ones later. They are based on different concepts, but there are also some fundamental "rules" that apply to pretty much any approach you might want to adopt.
Here's are some basic tips for live soccer betting that you should always bear in mind.
Start with Initial Research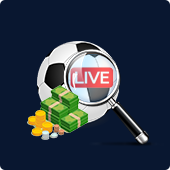 It's crucial that you are prepared when a match starts. Take a look at the starting lineups, evaluate the form of both sides, and try to figure out how motivated each team will be for the upcoming clash.
You should also look at some stats, analyze the different playing styles, and explore the head-to-head results. Basically you want to assess both teams in as much detail as possible.
This will help you immensely when the game begins. You should have a good idea of what to expect from the two sides which will make it easier to recognize trends that are happening in the game.
Timing is the key to success when you bet on soccer live so you need to be able to spot good opportunities early. Solid preparation is key to that.
Be Patient After Major Events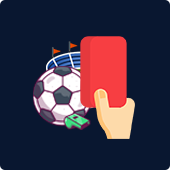 One of the biggest challenges of soccer live betting is staying patient after major events. It can be tempting to bet immediately after something significant happens, but that's not necessarily the best approach.
We recommend taking a moment or two after something potentially game-changing happens, and carefully considering what the impact will be.
Here are some examples of such moments.
Goals
Red Cards
Missed Penalties
Injuries
Substitutions
The events listed above all have the potential to completely change the flow of a game.
We've seen teams that react instantly after conceding a goal, for example, and really start pushing the opposition hard. We've also seen sides make substitutions that have an immediate impact. There are countless examples of such scenarios but you can't always know exactly what the reaction to a particular event will be.
The point is that betting right after a major event is like rolling the dice and hoping to get lucky. You should stay patient and observe the game for a while instead. Try to figure out how each side is reacting, and then place a wager if you see a good opportunity.
Explore All Markets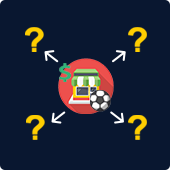 Some people focus on just one specific market, or maybe a couple, and then ignore all the other live betting options. This is usually a mistake. You never know where the best opportunities will be, so you really want to keep your options open.
Betting on goals is sometimes the best approach, other times it might be cards or even corners. You should keep your eyes open and check all the available soccer live betting odds for the best value at any given time.
After all, live wagers are wild in their nature and you have to learn how to cover all angles in the eye of the storm in order to make the most of the experience.
Watch the Games and Follow the Stats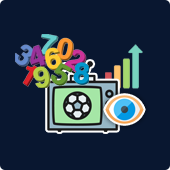 Some people only consider the stats when they bet live on soccer games. They check numbers like possession percentages and attempts on target and then make quick judgments before wagering.
Others completely ignore the statistics and rely only on their direct impressions from watching the game.
Neither of these approaches is optimal. Ideally, you should be doing both simultaneously. The stats can sometimes show you things you might have missed with the eye test, and vice versa.
If you can learn how to combine what you learn from watching a game with some statistical analysis, you'll be in a good position to find value in the live soccer betting markets.
Body Language and Player Behavior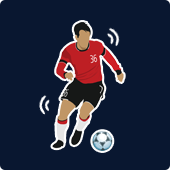 The behavior of the players, the coaches, and even the referees can be very helpful sometimes. They are all human after all, so they are controlled by their emotions to an extent.
It's important to watch the body language of everyone involved for any notable hints of frustration, determination, or other emotions that might affect the game.
For example, spotting that a player is frustrated might be a good indication that he's going to get booked or sent off. Noticing that a group of players seems really determined could affect your outlook on how a game will play out.
You have to be careful about making assumptions here, but studying body language and other behavior can definitely help you form opinions about what might happen during a game.
Pick Top Sites for Live Betting
No matter what strategy you prefer, you should be looking to join the best live betting sites on the internet. They deliver higher odds, more markets, exclusive bonuses and promotions, as well as various other perks.
Using the top sites significantly improves your chances to make money from in-play soccer wagering. It can make a bigger difference than you might expect in the long run.
We recommend that you use multiple sites, so you can shop for the best price and grab the highest odds for the wagers you place.
Check out the following page to see our rankings of the best sites for live sports betting.
Live Betting Strategies for Soccer
There are all kinds of strategies you can use for live betting on soccer. Your ultimate goal should to be develop your own systems for finding profitable opportunities, but that can take some time.
With that in mind, here are some live soccer betting strategies that we recommend.
Corners Betting When the Favorite Is Losing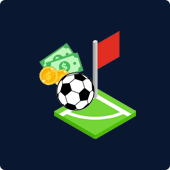 This strategy is for games in which the favorite is losing and has to push for goals. The assumption is that the team that's behind is better and likely to be attacking relentlessly for the rest of the game.
This should often result in there being plenty of corners. In theory, that means you should betting the over in the total corners market.
While the overall concept here is logical, you do need to consider some additional factors. For starters, the playing style of the favorite is crucial. If the team relies on a lot of crosses from the wings, that is ideal. However, some of the top sides prefer to play centrally and look for through balls. That doesn't result in so many corners.
The opposition has to be evaluated, too. A team that can control the tempo and keep the ball for long periods of the game will concede less corners than a side that will spend most of the match defending its box.
Delayed Betting on Total Goals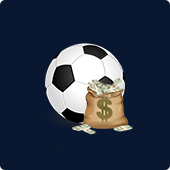 Getting higher odds for games where you expect a lot of goals is another solid approach. If you expect a prolific clash, waiting for 15 or even 20 minutes from the start to place your wager on the over 2.5 goals option can lead to much better odds if the score remains 0-0.
The problem with this one is that the probabilities change, too. A lack of early goals obviously reduces the chances of their being over 2.5.
That's why you should play it smart and observe the game. If there's plenty of action that confirms your initial evaluation, you can still proceed if your bet.
If the teams are struggling to create meaningful chances, it's better to abort your plan.
Backing Favorites That Go Behind Early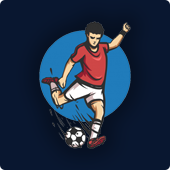 Another good option when live betting on soccer games is to back favorites that go behind early. When the underdog goes ahead, the odds for the team that was initially expected to win are likely to go up significantly. But one goal is not that hard to overturn if there's enough time.
This strategy is too simple to be successful based only on the core concept, so you have to add more factors here.
You should always prepare before the game and make sure that the favorite truly is the stronger side. The other thing you need to check is how this team reacts to similar situations.
Some strong teams are very good at turning games around when they go behind. Others are so used to taking the lead that they don't react so well.
Hedging Your Wagers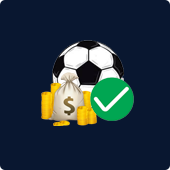 A lot of people use live soccer betting to hedge their wagers. For example, they might place a bet on under 2.5 goals before the match starts, expecting that there will be no early goals.
If their assumption is correct, the odds for over 2.5 goals can increase by enough to also bet on that outcome and ensure a profit either way.
This strategy is risky because you usually collect small returns when it works and suffer bigger losses when it doesn't. Using more than one sportsbook and hunting for the highest odds is vital with this strategy, because even the smallest differences count.
Summary
Live betting on soccer can be very profitable and plenty of people prefer it over pre-match wagering. Others combine both options for the best results, so it doesn't have to be one or the other.
We certainly recommend at least trying live soccer betting if you think you have the temperament for it. The unique opportunities and exclusive promotions add to the appeal.
If you believe you can't handle the feature because of its frenetic nature, though, you should really stick to pre-game betting.
Either way, you should also read through more of our guide to betting on soccer for other wagering options and interesting strategies that can help you win money.
May
Sportsbook of the Month

Sign up Bonus
60% Up To $1,000
READ REVIEW
Visit Site
X