Guide to Betting on the PGA Championship
Historically the fourth golf major of the year, the PGA Championship is now sandwiched between the US Master and the US Open.
It takes place in the middle of May, and betting on the tournament is available all year round at most online sportsbooks.
Rank
Betting Site
Exclusive Bonus
Get Started

#1

Bovada Sports

50% Up To

$250

Visit Site

Visit Site

#2

BetUS

125% Up To

$2,500

Visit Site

Visit Site

#3

MyBookie

100% Up To

$1,000

Visit Site

Visit Site

#4

Everygame

100% Up To

$500

Visit Site

Visit Site

#5

BetOnline Sports

60% Up To

$1,000

Visit Site

Visit Site
The PGA Championship is one of the best golf tournaments to bet on for a variety of reasons. If you're interested in getting in on the action, this guide has all you need.
As well as listing the best PGA Championship betting sites online, we explain all about the different wagers you can place, offer tips for winning money, and more.
Contents of Our PGA Championship Betting Guide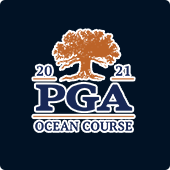 Best PGA Championship Betting Sites
The trusted PGA Championship betting sites we recommend have been carefully selected by our team of golf gambling experts.
We've ranked them based on a wide range of criteria that evaluates every important aspect of the online betting experience.
Using the best PGA Championship online bookmakers not only means a great overall experience – it can also make a huge difference to your long-term returns.
Here are the main factors we look at to determine the best online gambling sites for betting on the PGA Championship with real money.
Safety – The safety of your money and personal information is the first thing we check. We only ever recommend sports betting sites we know are safe to use.
PGA Championship Odds – Higher PGA Championship betting odds means a greater chance of winning money.
PGA Championship Betting Markets – The top PGA Championship sportsbooks online offer a good range of wagering options for the tournament.
Bonuses and Promotions – We want to see rewarding bonuses and promotions for both new and existing customers.
Fast Payouts – Fast withdrawals are not only convenient, they are also a sign that a bookie is in good financial health.
Mobile Betting – All the top sites here have PGA Championship betting apps, and they work well on all mainstream devices.
Customer Support – If you need help, the customer service specialists at the top sites for betting on the PGA Championship will react accordingly.

Going through all of these factors helps us to determine which sites are genuinely the best for betting on the PGA Championship online.
We also continuously refine our evaluation and ranking processes to ensure we provide the most accurate and useful information possible.
Using Apps to Bet on the PGA Championship
All of our top-rated PGA Championship gambling sites have mobile versions that are compatible with iPhone, iPad, and Android.
Every feature and market that you can find on desktop is also part of the best PGA Championship betting apps. Some of them even have exclusive bonuses for mobile betting.
If your plan is to mostly place your wagers on the go, we recommend the following gambling app.
BetUS – Best PGA Championship Betting App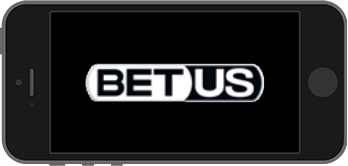 Welcome bonus: 100% up to $2,500
Compatible with: iOS, Android, Windows Phone
Banking methods: Credit and debit cards, Cryptocurrencies, Cash transfers
Payout time: 24 hours for crypto, a few working days for cards
You will struggle to find a better option than BetUS when it comes to mobile PGA Championship betting sites.
The sportsbook app comes with a full range of markets and an intuitive user interface. You can find all the PGA Championship bets you need in a heartbeat and the odds are often higher than the competition.
If you add the large number of bonuses and promotions offered by BetUS, your chances to end up making money grow significantly.
Other perks of using BetUS include fast payouts and an impeccable customer support service. You can contact the staff 24/7 and an agent will instantly help with any questions or problems you might have.
The Huge Selection of PGA Championship Bets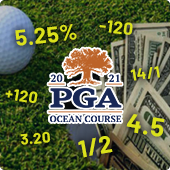 Wondering what kind of PGA Championship bets you can place?
The same bets you can for a regular PGA Tour event, just with a much bigger selection. You'll also encounter a ton of prop bets that you wouldn't see during a non-major week.
In a nutshell, you'll simply have more options and more players to choose from when betting on the PGA Championship compared to a regular golf tournament.
Here's what you can expect to see.
To Win the PGA Championship
The first set of PGA Championship odds that get released are the odds to win the tournament.
Who's going to lift the Wanamaker Trophy at week's end?
While almost every other PGA Championship betting market doesn't get unveiled until the week of, you can find odds to win the PGA Championship pretty much year-round.
First-Round Leader (FRL)
Commonly referred to as "FRL," this is exactly as it sounds. The advantage of betting on the first-round leader is not having to wait until the tournament is over to reap your rewards.
You'll also get more favorable odds compared to betting on that same golfer winning the event. For example, a player who is priced at +1200 to win will likely be around +1800 to be the first-round leader.
The downside is this market is a total crap-shoot.
It's hard enough to pinpoint who's going to hoist the trophy on Sunday. Trying to project who will be leading after 18 holes is even more volatile.
Top Finish
This is a great way to profit on a golfer playing well without him winning the tournament. PGA Championship odds for a top-5, top-10, and top-20 finish will usually emerge by the Monday before it starts.
Some of the top online sportsbooks will even have odds for top-30 and top-40 finishes, but that's a little more unusual.
To help gain perspective on what a guy's odds would look like for these various finishes, here are a few examples.
| | | | |
| --- | --- | --- | --- |
| Player | Top-5 Finish | Top-10 Finish | Top-20 Finish |
| Roy McIlroy | +225 | +110 | -170 |
| Patrick Reed | +500 | +250 | +120 |
| Joaquin Niemann | +850 | +400 | +190 |
This market essentially allows you to choose your level of risk.
Betting on a player to finish in the top-5 carries more risk than betting on him to finish in the top-20, but the potential rewards are greater.
Head-to-Head Matchups
Arguably the most lucrative way to bet on the PGA Championship online, attacking the H2H matchups gives you plenty of options. There are many, many matchups you can bet on for each edition of the tournament.
If you're shopping the lines across all of the top PGA Championship betting sites, you'll easily be able to spot discrepancies in these markets.
For instance, say you're targeting Jon Rahm in a matchup against Brooks Koepka. Rahm could be -140 in one spot and -110 in another.
Now say you want to back Patrick Cantlay versus Justin Thomas. Cantlay could be listed at +100 at one site while he's lurking at +125 in another.
One of the beautiful things about head-to-head matchup bets is you can bet on 72-hole matchups or single-round matchups.
If you missed the Thursday morning deadline to get your wagers in, you'll still have betting options. Round 2 matchups will be available almost as soon as round one is completed.
Make/Miss the Cut
Here you're betting on whether or not the payer makes the cut.
What's the cut at the PGA Championship? The low 70+ ties after 36 holes.
This is one of the golf betting markets that gets expanded to a large degree during the four majors. Some online betting sites won't even list odds to make or miss the cut at a regular event. Other sites will offer a limited selection.
At the PGA Championship, you'll be able to sort through the entire field and pick your spots.
For the high-profile players, the make/miss the cut odds could look something like this.
Xander Schauffele to Make the Cut
-900
Xander Schauffele to Miss the Cut
+600
For someone less stable, they'll look more like this.
Bubba Watson to Make the Cut
-350
Bubba Watson to Miss the Cut
+280
PGA Championship Prop Bets
All of the wagers featured above can be found during a typical PGA Tour event in some form or fashion. Props is where things get a little more interesting for the PGA Championship (and other majors).
The top betting sites will unleash a hodgepodge of PGA Championship prop bets the week of the event. They can be on a variety of things taking place on and off the course.
Winning Score – Over/Under 274.5 Strokes
Highest 18-Hole Score – Over/Under 82.5
Will There Be a Playoff?
Will Bryson DeChambeau Make an Eagle?
Color of the PGA Championship Winner's Shirt
Will the Winner Tweet out a "Thank You" to the PGA of America?
Some of these PGA Championship props will be offered at multiple sites. So be sure to compare the prices diligently before pulling the trigger.
Live Betting the PGA Championship
This is a phenomenon that has become increasingly more popular in recent years. Once that first ball is airborne on Thursday morning, the pre-tournament PGA Championship odds are closed.
The good news is this doesn't shut you out from getting in on the action.
Live PGA Championship odds get generated as soon as the tournament begins and are then constantly updated.
If a player makes a birdie, his odds rapidly become less appealing. Conversely, if Jordan Spieth is +1600 to win and makes a double bogey, you'll see Spieth's odds plummet in the blink of an eye.
For those who will be glued to their televisions following the tournament intently, this is a great way to bet on the PGA Championship. If you want to bet on Dustin Johnson and you know a short par-5 is approaching, place the bet before he steps onto the tee!
4 Essential Tips for Betting on the PGA Championship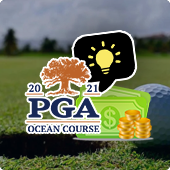 Think of this PGA Championship betting guide as a recipe for success. Among the ingredients you'll want to integrate to ensure the formula is complete, four tips come to mind.
First and foremost, how has a golfer been playing lately? Has he missed his last three cuts or is he riding a string of top-25s?
Actively shopping the odds across all of the top PGA Championship sportsbooks is also significant. You want to gain as much knowledge about the course setup as you can, and you want to follow trustworthy accounts on social media that'll keep you in the loop.
Here's some more detail on each of these PGA Championship betting tips.
Study Recent Form
Unlike the Masters, the PGA Championship is contested at different venues year in and year out. This equates to putting a larger emphasis on recent form when deciding who to bet on pre-tournament.
Playing well ahead of the PGA Championship won't guarantee any success, but there's one thing we can gather when studying recent form.
Take a look at the following table showing how recent winners fared in their last tournament prior to playing in the PGA Championship.
| | | |
| --- | --- | --- |
| Year | Winner | Finish in the Previous Start |
| 2020 | Collin Morikawa | T20 |
| 2019 | Brooks Koepka | 4 |
| 2018 | Brooks Koepka | 5 |
| 2017 | Justin Thomas | T28 |
| 2016 | Jimmy Walker | T14 |
| 2015 | Jason Day | T12 |
| 2014 | Rory McIlroy | 1 |
| 2013 | Jason Dufner | T4 |
| 2012 | Rory McIlroy | T5 |
| 2011 | Keegan Bradley | T15 |
| 2010 | Martin Kaymer | T22 |
| 2009 | Y.E. Yang | T19 |
| 2008 | Padraig Harrington | T20 |
| 2007 | Tiger Woods | 1 |
| 2006 | Tiger Woods | 1 |
| 2005 | Phil Mickelson | T10 |
| 2004 | Vijay Singh | 1 |
This data tells us that playing poorly right before the PGA Championship almost certainly means you won't be hoisting the Wanamaker Trophy.
The point here is to pay close attention to the most recent results. If a guy missed the cut the week before the PGA, don't bother betting on him to win unless you have a VERY good reason to.
History tells us that playing well leading into this golf tournament is a common denominator of the eventual champion. Even more so than most.
Shop Around the PGA Championship Odds
It's crucial to shop your lines if you want to uncover the best prices available. As easy as it is to navigate from one betting site to another, there's no reason to not take the time to scope through the differed odds for the PGA Championship.
Even if your goal is to just bet on an individual to win the tournament, it's still important to look around to ensure you don't leave equity on the table.
Here's a good visualization of why you'll want to shop around.
Scottie Scheffler's PGA Championship Odds
BetUS
MyBookie
BetOnline
+5000
+4500
+3500
Abraham Ancer's PGA Championship Odds
BetUS
MyBookie
BetOnline
+4500
+6600
+5000
Survey the Course
Because the PGA Championship is played at different venues each year, we can't just go back to last year's results and expect to gain any sincere perspective on course fit/course history.
This makes it important to study the course hosting the PGA Championship before you place your bets.
You don't have to compile extensive research about every single hole (although feel free to dive in); we're talking about a general understanding of the layout and setup.
Some of the questions you should be asking yourself are as follows.
What are the putting surfaces? Bermuda, Bentgrass, Poa annua?
What's the par, how many par-5s are there?
Is it a bomber's paradise?
Is the rough going to be long?
This gives you a basic idea of the types of players you'll want to target.
Looking back at the 2015 PGA Championship, Whistling Straits is fairly wide open off the tee but incredibly demanding on and around the greens. Hence, Jason Day (brilliant short game, top-tier putter) reigned supreme.
Assessing Bethpage Black or TPC Harding Park (sites of the 2019 and 2020 PGA Championships), those are golf courses where the premium is placed on ball-striking. It's no surprise that Brooks Koepka and Collin Morikawa – two of the best irons players on tour – each picked up a victory.
Monitor Storylines/Pay Attention to the News
This piece of PGA Championship betting advice isn't as imperative as the previous three. Nonetheless, it can still be extremely beneficial.
We won't always know how a golfer is feeling or what's he's thinking about in advance of the PGA Championship. However, there are enough reliable outlets across social media that can clue you in on breaking news. Some of which will impact the way you perceive a golfer.
Here's a perfect example that can help you apply this concept.
Many were surprised to see Kevin Kisner miss the cut at the 2021 RBC Heritage. Kisner's got a great track record at Harbor Town and is usually one of the tournament favorites going.
On the flip side, had you dug into Kisner a couple of days before the tournament began, you would have learned that he was trying an arm-lock putting method that week for the first time in his career.
Maybe a golfer just had a baby and is finally playing with a clear head. Maybe a guy is going through swing changes and just hooked up with a new coach.
When it comes to finding value, there's no such thing as a shortage of information. And there are lots of sources of information when it comes to betting on golf.
For example, here are some Twitter accounts we recommend following.
@RobBoltonGolf
@JustinRayGolf
@PGAChampionship
Betting on Club Professionals at the PGA Championship
Of the 156 spots available at the PGA Championship, 20 are reserved for Club Professionals. Betting on one of them to win the tournament would be lighting money on fire, so don't do that.
Instead, what you should do is target the club pros in the head-to-head matchups (versus each other).
Some of the top betting sites, specifically MyBookie and BetOnline, will release matchups involving all 20 of these men. With less information to fall back on pertaining to these individuals, the odds simply won't be as fine-tuned as they are for the household names.
A determined bettor who isn't afraid to do some digging can easily capture some edges. In other words, there is dependable data you can easily access. And it's a lot more readily available than you might think.
For example, Marty Jertson played in the PGA Championship in three straight years (2018-2020).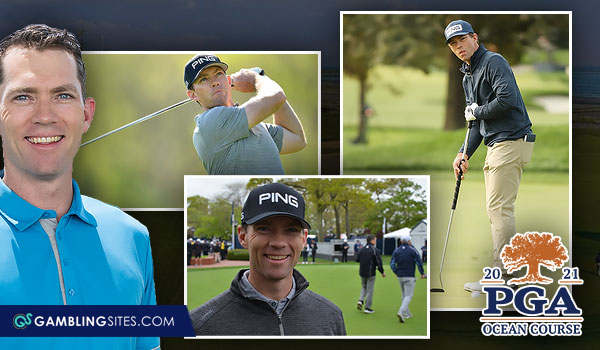 Most people betting money on the PGA Championship won't take the time to look up this Phoenix native's yearly results. They might not know they're obtainable.
However, by simply googling Marty's name followed by "results" into your browser, you can actually track down quite a bit.
To summarize, most will casually glance right over the club pros and zero in on the world-class players when the matchups come out. The savvy bettors will be diligent and scour the club pros to find any advantages they can.
Another cool thing about the matchups between club pros is the majority of them don't make the cut. In fact, just six club pros have qualified for weekend play at the PGA Championship since 2011.
This means your matchup bet will likely end by Friday, so there's no need to wait around until Sunday to cash your ticket.
PGA Championship Records and Stats
Established in 1916, the PGA Championship has been around for more than 100 years. That means lots of history has been made.
It's not hard to track down a list of the most recent winners, and you can find scoring data from this event if you're willing to comb through multiple pages.
As far as organizing a wealth of historical data about the PGA Championship in one central location, that's where this segment comes in handy.
Past Winners of the PGA Championship
The table below highlights who has won here in recent years, as well as what they shot, how many strokes they won by, and where the tournament was played.
Recent PGA Championship Winners
Year
Winner
Winning Score
Venue
2006
Tiger Woods
270 (-18)
Medinah CC, Course #3 – Medinah, IL
2007
Tiger Woods
272 (-8)
Southern Hills – Tulsa, OK
2008
Padraig Harrington
277 (-3)
Oakland Hills, South Course – Bloomfield Hills, MI
2009
Y.E. Yang
280 (-8)
Hazeltine National – Chaska, MN
2010
Martin Kaymer*
277 (-11)
Whistling Straits, Straits Course – Kohler, WI
2011
Keegan Bradley*
272 (-8)
Atlanta Athletic Club, Highlands Course – Duluth, GA
2012
Rory McIlroy
275 (-13)
Kiawah Island GR, The Ocean Course – Kiawah Island, SC
2013
Jason Dufner
270 (-10)
Oak Hill, East Course – Rochester, NY
2014
Rory McIlroy
268 (-16)
Valhalla GC – Louisville, KY
2015
Jason Day
268 (-20)
Whistling Straits, Straits Course– Kohler, WI
2016
Jimmy Walker
266 (-14)
Baltusrol GC, Lower Course – Springfield, NJ
2017
Justin Thomas
276 (-8)
Quail Hollow Club – Charlotte, NC
2018
Brooks Koepka
264 (-16)
Bellerive CC – Town and Country, MO
2019
Brooks Koepka
272 (-8)
Bethpage Black Course – Farmingdale, NY
2020
Collin Morikawa
267 (-13)
TPC Harding Park – San Francisco, CA
Most Successful Golfers at the PGA Championship
Now let's look at who's experienced the most success in the PGA Championship.
From tournament wins and high finishes to the most number of made cuts, it's no surprise that the legends of the sport occupy most of the space.
Jack Nicklaus and Walter Hagen are tied for the most PGA Championships won of all time. Tiger is hot on their trail, while other active golfers have won multiple Wanamaker Trophies (Rory McIlroy, Brooks Koepka).
Tournament Wins
Walter Hagen
5
Jack Nicklaus
5
Tiger Woods
4
Gene Sarazen
3
Sam Snead
3
The Golden Bear has landed inside the top 5 14 times at the PGA Championship.
Nobody else can even sniff that record.
Top-5 Finishes
Jack Nicklaus
14
Tiger Woods
8
Billy Casper
6
Gary Player
5
Steve Elkington
5
Nick Price
5
Greg Norman
5
Lanny Wadkins
5
Here's another PGA Championship record that has Jack Nicklaus' name at the top.
The first four PGAs Jack teed it up at, he finished 3rd-1st-2nd-2nd (1962-1965). Between 1973-1977, Nicklaus's game log at the PGA Championship was 1st-2nd-1st-4th-3rd.
15 top-10s in all at the PGA Championship for the Golden Bear.
Top-10 Finishes
Jack Nicklaus
15
Tom Watson
10
Phil Mickelson
9
Tiger Woods
9
Billy Casper
8
Raymond Floyd
8
Gary Player
8
Sam Snead
8
Jack's tied with Raymond Floyd here, but look out for "Lefty" catching up. Mickelson could catch Nicklaus and Floyd as soon as 2022 at Southern Hills.
Most Cuts Made
Jack Nicklaus
27
Raymond Floyd
27
Phil Mickelson
25
Tom Watson
25
Hale Irwin
24
Arnold Palmer
24
Jay Haas
23
Tom Kite
23
Scoring Stats at the PGA Championship
The lowest individual round at PGA Championship is 63, which has been shot by a handful of competitors.
Here are some more PGA Championship stats for scoring records.
Most Rounds in the 60s
Jack Nicklaus
41
Phil Mickelson
37
Jay Haas
28
Tom Watson
27
Tiger Woods
26
Ernie Els
24
Raymond Floyd
24
Jim Furyk
24
Steve Stricker
24
Vijay Singh
23
If Phil can stay healthy, he's got a legitimate shot at passing Nicklaus in the coming years.
Aside from a potential push from Mickelson, Jack's record should remain intact for a while.
Lowest 72-Hole Score in Relation to Par
Player
Year
To Par
Jason Day
2015
-20
Tiger Woods
2000
-18
Tiger Woods
2006
-18
Bob May
2000
-18
Steve Elkington
1995
-17
Colin Montgomerie
1995
-17
Jordan Spieth
2015
-17
Brooks Koepka
2018
-16
Rory McIlroy
2014
-16
Notice that seven of the nine times a player has shot at least 16-under-par at the PGA Championship has occurred since 2000.
Does this mean golfers are getting better? Or the courses are less challenging?
Fantasy Golf and the PGA Championship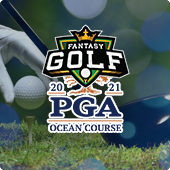 Betting on the PGA Championship continues to expand, and not just through "traditional" betting options.
One of the most exciting alternative ways to take part in the action is via fantasy golf. There are various options for DFS contests at the PGA Championship, some of which offer the opportunity to win big money.
Here are some examples of fantasy golf competitions for the PGA Championship.
Cash games are when you create a fantasy lineup at one of the DFS sites and match up against others who have done the same. The lineup that scores the most points wins.
50/50s are tournaments where the top half of the field gets paid. In other words, lineups that finish in the top half of the standings receive a payout. Lineups that finish in the bottom half of the standings don't.
GPP stands for "Guaranteed Prize Pool." GPPs are undoubtedly the most enthralling way to capture fantasy golf for the PGA Championship.
Among the biggest GPPs around, you have the chance to turn $20 into $1 million if you can create the winning lineup.
PGA Championship Predictions and Picks
Our guide to betting real money on the PGA Championship will hopefully help you find good value wagers that have a great chance of being profitable.
If you need some additional guidance, you should check our golf betting blog. Our golf betting experts provide plenty of insight and analysis for each edition of the PGA Championship.
They do the same for other tournaments throughout the year. Here are some the most recent posts.
Should you want direct advice for what bets to make, you'll find that in our golf betting picks section. We provide free PGA Championship prediction and picks every year.
Again, we do the same for other tournaments on a regular basis.
Ready to Bet on the PGA Championship Online?
You know now how to bet on the PGA Championship and make money. Are you ready to put what you've learned into action?
There are never any guarantees of success, of course, but if you follow all of our advice then you'll be in good shape for sure.
Remember that one of our most important pieces of advice is to use the best PGA Championship betting sites and apps. Here's a reminder of our top recommendations.
May
Sportsbook of the Month

Sign up Bonus
60% Up To $1,000
READ REVIEW
Visit Site
X