How and Where to Bet on the Masters
The most recognizable golf tournament in the US, the Masters is nicknamed "A Tradition Unlike Any Other."
All four majors on the annual professional golf schedule carry great prestige, but the US Masters is widely considered to be the most prestigious of all. The first major of the year also happens to be one of the best golf tournaments to bet on.
Our Masters betting guide is a great resource for anyone looking to wager on the tournament. Our goal here is to teach you everything you need to know to bet on the Masters and make money.
We also show you where to find the latest Masters odds, predictions on how the tournament might play out, and our top Masters betting picks. We list the best Masters betting sites, too.
Masters Betting Guide Table of Contents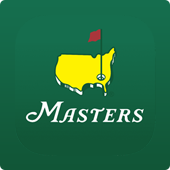 Best Masters Betting Sites for 2022
Rank
Betting Site
Exclusive Bonus
Get Started

#1

BetOnline Sports

60% Up To

$1,000

Visit Site

Visit Site

#2

Bovada Sports

50% Up To

$250

Visit Site

Visit Site

#3

BetUS

125% Up To

$2,500

Visit Site

Visit Site

#4

Everygame

100% Up To

$500

Visit Site

Visit Site

#5

MyBookie

100% Up To

$1,000

Visit Site

Visit Site
Choosing where to bet on the Masters online is an important decision. We've made it easy for you. Simply pick one (or more) of the top Masters betting sites we recommend and you'll have chosen wisely.
We ensure that our list of the best sites for betting on the US Masters is both accurate and up to date. Take some time to explore what they have to offer and you'll soon see why we rate them so highly.
These sportsbooks are comfortably the best options to bet on the Masters online. We know this based on our extensive research and thorough testing.
Ranking the Top Masters Betting Sites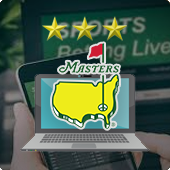 Betting online for real money is a serious business. Whether it's the Masters, another golf tournament, or a different sport entirely, it's vital that you only bet with safe and reputable online sportsbooks.
That's why we go to great lengths to compile rankings of the top sports betting sites in various categories. We want to ensure that you are betting money with the right operators.
Our list of the best US Masters betting sites is not just a selection of online bookmakers that we happen to like. It's the result of careful analysis from our online gambling experts, having assessed a wide range of options.
There all kinds of factors to consider when ranking betting sites. Here are just a few of the most important ones.
Licensing and security features
Banking options and payout speeds
Competitive odds and betting lines
Variety of betting markets
Promotions and bonuses
To find out more about why these factors (and others) are important, along with how we analyze them, please read our page on evaluating online betting sites.
Benefits of Betting on the Masters Online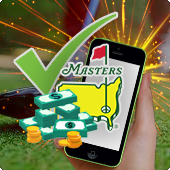 We've told you where to bet on the Masters online, and briefly explained how we come up with our recommendations.
But should you be betting on the Masters online at all?
We think so, yes.
It's not that there's anything "wrong" with placing your real money Masters bets at land-based sportsbooks or bookmaking shops. That's a perfectly viable approach, assuming you have options locally. Betting online does have several advantages, though.
These are some of the main benefits of doing your Masters betting online.
It's fast, easy, and convenient.
You'll typically get better Masters odds online.
There's a greater variety of Masters betting options at online sportsbooks.
You can get extra value from bonuses and promos when betting on the Masters online.
Masters betting apps mean you can bet from your mobile device.
We could go on. But the best way to learn about all the advantages of online Masters betting is to discover them for yourself.
Once you join one of our recommended Masters betting sites, you'll understand exactly why we prefer to do our golf betting online.
Online Masters Betting FAQ
Got more questions about how and where to bet on the Masters online?
Here are the answers to some questions we hear a lot.
Can I Trust Masters Betting Sites?
You can trust the ones we recommend, yes.
They are among the very safest golf betting sites online and have solid reputations. We wouldn't recommend them otherwise!
Is it Legal to Bet Real Money on the Masters Online?
Probably, yes. We can't give you a definitive because it depends on where you live and what gambling legislation applies.
It's very unlikely to be illegal to bet money online, but you should check your local gambling laws if you have any concerns.
When Are Masters Odds Available at Golf Betting Sites?
It varies, but most sites release odds for the Masters very soon after the latest tournament is complete.
Those odds will fluctuate throughout the year, and may be unavailable at certain times.
How Much Money Do I Need to Bet on the Masters Online?
The best Masters betting sites have low minimum deposits and offer small stakes gambling.
You can deposit as little as $10 and only have to stake $1 or even less for some bets.
Are There Real Money Apps for Betting on the Masters?
There are! Almost all of the top online sportsbooks offer betting apps in one form or another.
Some sportsbooks offer native betting apps you can download, while others have mobile betting websites.
What's the Best Site to Bet on the Masters Online?
It's difficult to narrow it down to one single Masters betting site being the best. A lot depends on what's most important to you.
We recommend that you take a look at each of our top-rated Masters betting websites and decide which one is the best fit for you.

The 2021 Masters
Where: Augusta National Golf Club – Augusta, Georgia
When: Thursday, April 11th – Sunday, April 14th
Masters Odds and Predictions
Keeping track of the latest Masters odds throughout the year can help you to find good bets. That's what our resident golf bettors do, and they provide regular updates on movements in the prices on our golf blog.
That's also where you'll find their Masters predictions each year, along with more analysis and insight relating to betting on the tournament.
There's all kinds of other golf-related content there, too, including coverage of other major events. Here are the most recent posts.
Masters Picks and Best Bets
If you're the kind of bettor who likes to be told the best bets to make, you'll appreciate our golf betting picks.
We provide our top picks for the Masters each year with a selection of bets to choose from. We do the same for every PGA Tour event throughout the season, and regularly cover European Tour events and other tournaments.
Masters Betting Tips and Strategy Advice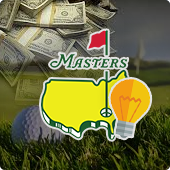 There is no exact science for correctly predicting who plays well at Augusta each year.
Much as we'd love to give you a perfect system for picking out the best Masters bets, no such thing exists.
We CAN give you some useful advice for betting on the Masters, though.
Follow the tips below and you'll have every chance of winning money from your golf wagers.
Learn Your Masters Betting Options
Golf betting used to be limited to betting on the winner of a tournament. That's not been the case for many years, though.
Online betting sites typically offer a wide variety of golf bets for every tournament. For the Masters and other majors, they offer even more.
Your first step towards betting on the Masters successfully is to understand all the options available to you.
Masters Futures – Betting on the Masters Winner
Masters bets don't get more straightforward than this.
Each participant competing in the Masters gets a designated price tag attached to his name reflecting the odds on him winning.
Here are a couple of examples.
Dustin Johnson to Win the Masters; +1200
Jordan Spieth to Win the Masters; +1400
All you have to do here is pick the golfer you think is going to win, or who offers the most value, and bet accordingly. If your selection wins the tournament, you get paid out.
Masters Matchups – Betting on Head-to-Heads
Betting on matchups during the Masters can be the a great way to make some money.
This betting market is where two golfers are matched up versus one another, and you pick who will shoot the lower 72-hole score.
For example, a betting website might put up a matchup between Dustin Johnson and Rory McIlroy with these odds.
Dustin Johnson; +125
Rory McIlroy; -150
Most of the top Masters betting apps and sites provide many, many options for matchups to bet on. You can also bet on head-to-heads on a round-by-round basis.
First-Round Leader Betting
Expecting a certain golfer to get off to a really quick start at the Masters? The first-rounder leader market lets you bet on that.
This where you pick which player will be leading the tournament after the opening 18 holes.
Top-5 Finish/Top-10 Finish/Top-20 Finish
These markets are great if you expect a golfer to do well at the Masters but are not quite convinced he's going to win.
You can bet on an individual racking up a top-5 finish, a top-10 finish, or a top-20 finish.
If your selection finishes high enough, you'll win.
Masters Props
When the Masters arrives, you can expect the top golf betting sites to introduce a bunch of prop bets.
Some sites get really creative with these, and you'll often find unique props that you aren't available anywhere else. There are also some common Masters prop bets that are widely available.
Here are some examples.
Will the winner cry on the 18th green?
Winning score of Wednesday's par 3 contest
Over/under on a specific player's first-round score
Over/under on the total score of the winner
Another example is picking the lowest golfer out of a specified group of players. A bit like a head-to-head bet, but with more than two players.
Masters props can be a lot of fun, as well as a great way to win some money. It's always worth shopping around and seeing what's available at different betting apps and gambling sites.
In-Play Masters Wagers
Your Masters betting action doesn't need to stop once the open round gets underway.
Even after the first balls get airborne on Thursday morning of Masters week, you can still place most of the bets mentioned above. The odds will just be constantly fluctuating!
This is known as live betting or in-play wagering, and it's great!
Live betting on the Masters, or any other golf tournament for that matter, opens up new betting opportunities and allows you to see how players are performing before locking down some additional action.
Time Your Masters Bets Well
Many golf bettors like to wait until the week of the Masters to get their money down. This is a good time to bet for sure, as you'll have a fair idea of the form of players heading into the tournament.
It's not the only time you should consider betting on the Masters, though. We recommend taking a hard look at the odds sheet at least a few months in advance and then keeping track of changes to see where the value lies at any given time.
This can help you identify opportunities such as betting on a player to win the Masters immediately following a poor performance.
If a player is in good form even months ahead of the Masters, his odds are probably going to be reduced. Conversely, a couple of missed cuts in a row will push a golfer's odds in the opposite direction.
Let's zero in on the 2020 Masters as an example to test this theory.
Dustin Johnson walked down Magnolia Lane in 2020 ranked #1 in the world on the heels of six-straight top-6 finishes. DJ was listed between +800 and +900 to win at almost all of the top sportsbooks and betting apps.
Just a few months prior, Johnson was ranked 5th in the world and had withdrawn at Harbour Town following back-to-back 80s at the Memorial. At the time, he was priced at +2000 to win the Masters.
Something to keep in mind.
Focus on Right-to-Left Shooters
We're not saying you should completely avoid betting on golfers who curve it from left to right. However, it's clear that those who can consistently turn the ball from right to left off the tee have a significant advantage at the Masters.
Both par 5s on the front side at Augusta are much more gettable if a right-handed golfer is confident in slinging a draw.
The 5th and 9th holes (par 4s) also play much shorter if a player can hook their tee balls so that they're tumbling down the right-to-left shaped fairways.
When players make the turn and arrive at key holes on the back side like 10 and 13, it's more than evident how beneficial being able to draw the ball is.
It's fairly well-known that golfers have a much easier time fading the golf ball as opposed to drawing it. Perhaps that is why left-handed golfers have sustained so much success around Augusta National.
We're not just talking about Mike Weir winning a green jacket or Phil Mickelson having three of them hanging in his closet. Ask Bubba Watson why Augusta fits his eye so much, and he'll feverishly tell you it's because he can aim right and hit his patented banana cut off the tee and have it work out nearly every time.
Balance Recent Form With Masters Performances
When betting on a typical PGA Tour event, how a player has played recently will be one of the biggest determining factors when predicting how a golfer will perform. Past results at the venue certainly play a part, but it's common for most sharp bettors to key in on recent form over anything else.
At the Masters, recent form most definitely matters, but course history needs to be accounted for more than usual.
Phil Mickelson is a great example of why this is.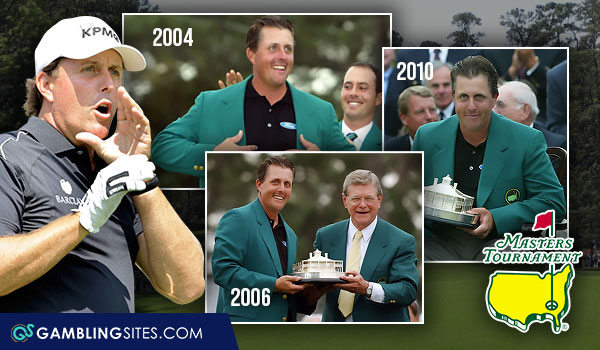 Augusta National Golf Club is a venue where course knowledge and knowing where to "miss" it are vital. With 11 career top-5 finishes at Augusta, Phil regularly demonstrated how well he knew the course.
On the flip side, some players just can't figure the Bobby Jones and Alister MacKenzie design out. They could show terrific form and even win the week before the Masters yet still not be a good bet for the tournament.
In summary, if you see a player who hasn't had great results leading in but has consistently played well at Augusta in the past, don't be afraid to consider backing them. On the opposite end of the scale, don't rush to back a red-hot player that has struggled at Augusta time and time again.
Get the Sports Betting Basics Right
Now for a few tips that we'd classify as a bit more general.
These apply to all sports betting really, but let's take a look at how they relate to Masters betting specifically.
Bet With a Budget – Set a Masters betting budget and stick to it. If you bet your whole bankroll before the tournament starts, don't reload and start chasing if your bets don't look like working out.
Be Selective With Your Wagers – The Masters presents a lot of betting opportunities. You don't have to bet on them all. Study what's available and put your money on the bets that stand out the most.
Bet Objectively – You might want your favorite player to win, but that doesn't mean he's a good bet. When betting money on the Masters, listen to your head and not your heart.
Consider Playing Fantasy Golf
Daily fantasy sports might not be your thing, and that's fine. But playing in Masters DFS contests is another way to make money from your golf knowledge.
Much of the research you'll want to do before betting on the Masters is also useful for picking a fantasy line-up. Why not try to get the best possible value out of all the work you put in?
Some of the DFS contests for the Masters have huge prize-pools. And "all" you have to do is pick a few golfers you think will perform well at Augusta.
The Best Masters Prop Bet to Target
You can load up on prop bets for every major golf tournament at the top online betting sites.
The prop you should specifically look to attack at the Masters is the one one players to make or miss the cut.
Here's why.
For starters, the size of the field at Augusta is significantly smaller compared to other majors. This leads to the percentage of the field that makes the cut at the Masters being substantially higher.
| | | |
| --- | --- | --- |
| Major | Entrants | Make the Cut |
| Masters | 90-100 | Top 50 + ties |
| PGA Championship | 156 | Top 70 + ties |
| US Open | 156 | Top 60 + ties |
| Open Championship | 156 | Top 70 + ties |
A minimum of half the field will make the cut at Augusta. By comparison, less than 40% of the field could qualify for the weekend at a US Open.
Also worth noting is the makeup of the field at the Masters. Multiple spots are reserved for past champions and distinct amateurs.
This allows us to weed out a chunk of the competitors before Thursday's first-round arrives. For example, previous winners Sandy Lyle and Jose Maria Olazábal haven't made the cut at the Masters since 2014.
Now throw in how the familiarity of the golf course factors into certain guys repeatedly performing well regardless of their form upon arrival.
Of all the golf tournaments you can bet on, the Masters is the easiest to predict who will and who won't make the cut. That's why this is a great prop to consider when betting on the Masters online.
Key Stats for Masters Betting
Almost all relevant statistics can help in some way when it comes to making predictions for your Masters bets.
There are two that are especially useful, though.
SG: Approach/Greens in Regulation
Hitting irons pure matters at every golf tournament. However, data from past Masters hints that it matters even more at Augusta.
From 2015-2019, players who led the Masters GIR have finished in the following positions.
2015 – 1st
2016 – 1st
2017 – 2nd
2018 – 3rd
2019 – 4th
Right on cue at the 2020 Masters, runaway champ Dustin Johnson didn't just lead the field in GIR.
DJ lapped the field in this statistic hitting a whopping 60/72 greens (nobody else hit more than 56).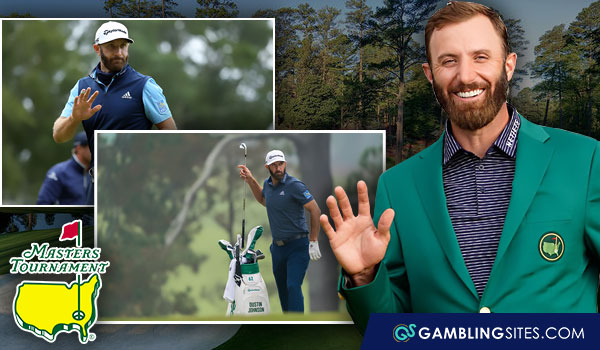 Thanks to minimal rough, finding fairways at the Masters isn't as critical as it is at the other Majors. What's crucial is that players are putting from the correct sections on the greens – a direct reflection of how precise they are on their approach shots.
In terms of betting on the Masters, the key takeaway is don't expect someone to win by relying on their short game. Instead, target the guys who are going to wear out the center of the clubface with their irons.
Par-5 Scoring
Oftentimes, majors (outside of the Masters) are contested on par-70 and par-71 golf courses with just two or three par 5s.
Don't just take our word for it, check it out for yourself.
Recent PGA Championships
Year
Venue
Par
Par 5s
2020
TPC Harding Park
70
2
2019
Bethpage Black
70
2
2018
Bellerive CC
70
2
2017
Quail Hollow Club
71
3
2016
Baltusrol GC, Lower Course
70
2
Recent US Opens
Year
Venue
Par
Par 5s
2020
Winged Foot GC, West Course
70
2
2019
Pebble Beach Golf Links
71
3
2018
Shinnecock Hills GC
70
2
2017
Erin Hills
72
4
2016
Oakmont CC
70

2
Recent Open Championships
Year
Venue
Par
Par 5s
2020
Royal St. George's GC
70
2
2019
Royal Portrush
71
3
2018
Carnoustie Golf Links
71
2
2017
Royal Birkdale GC
70
2
2016
Royal Troon GC
71
3
By our count, the 2017 US Open at Erin Hills is the only major since 2015 (outside of the Masters) to be played on a golf course with four par fives.
On the opposite end of the spectrum, the Masters is played on a par-72 layout with four par 5s every single year.
Now take a peek at how necessary it is to attack the par 5s at Augusta National.
| | | | |
| --- | --- | --- | --- |
| Year | Winner | Winning Score | Score on Par 5s |
| 2020 | Dustin Johnson | -20 | -11 |
| 2019 | Tiger Woods | -13 | -8 |
| 2018 | Patrick Reed | -15 | -13 |
| 2017 | Sergio Garcia | -9 | -7 |
| 2016 | Danny Willett | -5 | E |
| 2015 | Jordan Spieth | -18 | -12 |
| 2014 | Bubba Watson | -8 | -8 |
| 2013 | Adam Scott | -9 | -5 |
| 2012 | Bubba Watson | -10 | -8 |
| 2011 | Charl Schwartzel | -14 | -9 |
| 2010 | Phil Mickelson | -16 | -12 |
Simply put, playing the par-5s well is a crucial element for a shot at donning the Green Jacket.
Past Winners of the Masters
Horton Smith won the first inaugural Masters in 1934 by shooting a score of four under par, 284. Some true legends of golf have won the tournament since then, along with many other players.
Let's look back on how the ten most recent Masters have played out.
| | | |
| --- | --- | --- |
| Year | Winner | Winning Score |
| 2020 | Dustin Johnson | 268 (-20) |
| 2019 | Tiger Woods | 275 (-13) |
| 2018 | Patrick Reed | 273 (-15) |
| 2017 | Sergio Garcia | 279 (-9) |
| 2016 | Danny Willett | 283 (-5) |
| 2015 | Jordan Spieth | 270 (-18) |
| 2014 | Bubba Watson | 280 (-8) |
| 2013 | Adam Scott | 279 (-9) |
| 2012 | Bubba Watson | 278 (-10) |
| 2011 | Charl Schwartzel | 274 (-14) |
Plenty of golfers have had success at Augusta, but only a few have performed consistently over prolonged periods.
Here are the most successful Masters players of all time.
Best Golfers at the Masters
Golfer
Wins
Top 5
Top 10
Jack Nicklaus
6
15
22
Tiger Woods
5
12
14
Arnold Palmer
4
9
12
Gary Player
3
8
15
Sam Snead
3
9
15
Jimmy Demaret
3
6
8
Nick Faldo
3
3
3
Phil Mickelson
3
11
15
Ben Hogan
0
9
17
Tom Kite
0
9
12
Tom Watson
0
9
15
Byron Nelson
0
0
14
Augusta National Golf Club – Facts and Figures
Augusta has an iconic layout. You only need to have watched the Masters once to know that.
You probably also know that the Masters is hosted at Augusta in April every year.
Here are some facts and figures that you might not know.
Every hole at Augusta is named after a plant or shrub that can be found on that hole
Dwight D. Eisenhower is the only US President to ever assume a membership at Augusta National
No player who has won the Par 3 Contest has ever gone on to win the Masters that same year
Nick Price (1986) and Greg Norman (1996) share the tournament course record at 63
With a cumulative stroke average of 4.31, the par-4 10th hole has statistically been the most difficult
With a cumulative stroke average of 4.78, the par-5 13th hole has statistically been the easiest
145 (+1) is the lowest cut ever at the Masters (six times)
154 (+10) is the highest cut ever at the Masters (1982)
There are famous landmarks scattered around Augusta.
Perhaps the most famous are the three bridges, each named after a famous former Masters champion.
Hogan Bridge – Connects the 12th tee with the 12th green
Nelson Bridge – Connects the 13th tee with the 13th fairway
Sarazen Bridge – Connects the 15th fairway to the 15th green
Then there is the famous entrance street that everyone talks about, dubbed Magnolia Lane.
It was paved in 1947, and both sides of the 330-yard narrow strip of roadway are bordered by massive magnolia trees.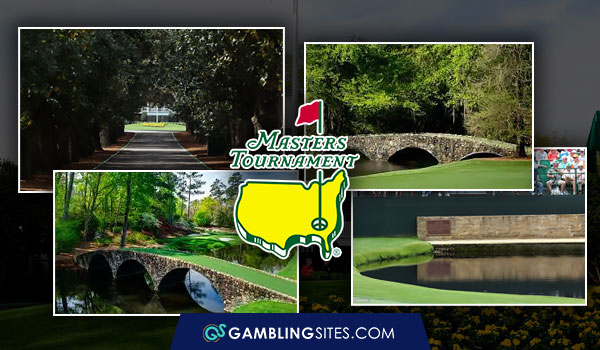 4 Reasons to Bet on the Masters
The first major of the golf season is a big, big deal, and Masters betting is a whole bunch of fun.
If you're more interested in profit than fun, rest assured that you can win money betting on the Masters if you know what you're doing.
The information and advice in this guide can certainly help with that. Hopefully, we've fully prepared you to bet on the next edition of the tournament.
If you have any lingering doubts about whether to bet on the Masters or not, here are a few of the top reasons why you should at least consider it.
The Most Admired Golf Tournament in the World – The Masters is the one golf tournament that captivates individuals who aren't even necessarily fans of the sport. There's something special about all the majors, but the Masters is EXTRA special.
Huge Range of Betting Opportunities – No golf tournament offers more real money betting opportunities than the Masters. With so many maerkts to choose from, there's a good chance of finding some great bets each year.
Betting Bonuses and Promotions – All the best Masters betting sites offer bonuses to new customers. Most offer them to existing customers, too, along with exclusive promos for the tournament.
Feel Part of the Back 9 Drama on Sunday – The back nine on Sunday at the Masters is right up there with some of the tensest moments in sports. It's even more exciting when you have some money in play!
If you're ready to give it a shot, remember to use our recommended sportsbooks and gambling apps for betting on the Masters online.
For more advice on betting on other big tournaments, or golf in general, head to our golf betting guide.
July
Sportsbook of the Month

Sign up Bonus
60% Up To $1,000
READ REVIEW
Visit Site
X