Comparing Indian Casinos and Commercial Casinos

I've had the unique privilege of traveling the world to explore some of the best land-based casinos. As I traveled throughout the US, I visited dozens of Indian casinos. Of course, I also saw commercial casinos in Las Vegas, Atlantic City, and other states.
These experiences taught me a lot. They forced me to challenge some of my misconceptions about what Indian casinos were like.
Before I started traveling, I had only been to one Indian casino. It was run down and outdated, and the only game it offered was bingo. So you can imagine my surprise when I visited massive Indian casinos like the Foxwoods in Connecticut.
The conversations I had with people along the way were eye-opening. I realized that many people don't understand Indian casinos, and they don't know what to expect when they visit them.
So, I set out to learn as much as possible, and now I want to share what I learned with you. Here are some of the most significant differences between Indian and commercial casinos.
How Are Indian Casinos Regulated?
One of the most significant differences between Indian casinos and commercial casinos is regulation. Many people believe that Indian casinos are not regulated, but that isn't true. They are just handled differently.
Land-based casinos in the US are subject to the laws in their state. For example, the Nevada Gambling Control Board governs the casinos in Las Vegas, Reno, and the rest of Nevada. The gambling laws vary from one state to the next, but the same regulations will govern all the commercial casinos in that state.
Indian casinos are regulated differently. They are subject to specific regulations outlined in the Indian Gaming Regulatory Act (IGRA). In addition, they may also be subject to a state compact that has additional rules depending on the type of casino game they offer.
What Is the IGRA?
The Indian Gaming Regulatory Act is a federal law that gave indigenous tribes the right to operate casinos. The IGRA passed in 1988, and its purpose was to create a legislative basis for regulating Indian gaming.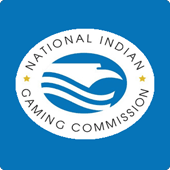 To understand the IGRA and its regulations, you need to understand the relationship between the US government and Native American tribes. There are 574 federally-recognized tribes in the US. They are treated as sovereign nations with their own rights.
Native American reservations are subject to criminal laws in the state where they reside, but they are not subject to state civil laws, such as state taxes.
In the 1980s, several tribes created high-stakes bingo halls to promote economic growth on the reservation.
States like California, Florida, New York, and Wisconsin fought these bingo halls because they took revenue away from the smaller commercial bingo halls that operated under strict state laws. The IGRA was created in response to these disputes.
The IGRA created three classes of gambling operations and created different regulations for each of them. It also created a National Indian Gaming Commission (NIGC) under the Department of the Interior to oversee Indian gambling.
Class I is traditional tribal gambling that is only open to the tribe's members, such as small-stakes social games or gambling in traditional celebrations. Native American tribes have exclusive control over all Class I gambling activities, so they are not subject to federal regulation.
Bingo and non-banked card games are considered Class II gambling. This category includes electronic bingo machines, pull tabs, and poker. Tribes can offer Class II gaming facilities as long as it is legal in their state, and they must get approval from the NIGC.
All other gambling activities are classified as Class III, including slot machines, blackjack, craps, roulette, sports betting, and other casino games. Tribes can only operate Class III gaming facilities if they create a tribal gambling compact with the state government.
There are many differences between the hundreds of Indian casinos in the US because of the IGRA classifications. For example, some of them only offer Class II gaming, and the Class III facilities all have separate agreements with their state governments.
The NIGC must approve all Indian casinos, and the FBI has criminal jurisdiction over them. So if an Indian casino is participating in illegal activity, the FBI would be the law enforcement agency to investigate and press charges.
However, if you commit a crime inside an Indian casino, the tribe's law enforcement has the right to enforce its laws according to the tribe's constitution.
What Are Tribal-State Gambling Compacts?
If a Native American tribe wants to offer Class III gambling, they must agree with the state's government where the casino would be located.
For Example
The Navajo Nation reservation covers Utah, Arizona, and New Mexico. The tribe has one casino in Arizona and three casinos in New Mexico. Therefore, their gambling compact with New Mexico differs from the gambling compact with Arizona.
Each state and tribe can negotiate the terms of their gambling compacts. Some states offer identical deals for all tribes, while others have separate agreements with certain tribes. Once the terms have been decided, the gambling compact must be approved by the NIGC.
What Casino Games Are Available?
Most commercial casinos in the US have a variety of slot machines and table games, and some of them have horse race betting or sportsbooks. The types of games available depend on the state gambling laws.
For example, many states have approved slot machine games at racetracks to support the horse racing industry. Those racebooks only offer slot machines, so they do not have table games, like blackjack, roulette, or craps. But racinos are the exception. In most cases, casino gambling is legal in its entirety, or it is illegal.
The games that Indian casinos can offer depend on the type of facility and the tribal-state gambling compact. According to the IGRA, states are obligated to negotiate in good faith with Native American tribes to agree on the available games. Here are a few examples.
Class II casinos are not subject to state regulation. So, as long as bingo is not prohibited, tribes can offer Class II casinos with bingo, electronic bingo machines, and pull tabs. Some states allow bingo, but not poker, so Indian casinos in those states typically do not offer poker games.
Utah and Hawaii are the only two states that do not have any legal forms of gambling. Because all forms of gambling are prohibited, these states are not obligated to allow Indian casinos.
Many tribes negotiated with their state governments to operate Class III gaming facilities. The games that they offer depend on the exact wording in their tribal-state gambling compacts. That is why many Indian casinos do not offer craps or roulette games.
While most commercial casinos offer the same types of games, you will be surprised by the variety in Indian casinos.
For example, some Indian casinos only present a few slot machines, while others offer the same games as commercial casinos. It all depends on the negotiations they made with the state and the games they offer.
Location
Both commercial casinos and Indian casinos have rules about their locations.
Some states only allow riverboat casinos that must be located within a mile of the Mississippi River. Other states allow commercial casinos to operate anywhere, but zoning rules ensure they aren't too close to schools or neighborhoods.
According to the IGRA, Indian casinos can only operate on tribal lands. In most cases, that means the casino has to be located on the Indian reservation, which is why Indian casinos are typically found in rural areas. However, there are a few noteworthy exceptions.
Some tribes have land held in trust. This land is has been set apart for the use of the tribe, so it qualifies as part of the reservation. They are allowed to operate casinos on this land. Many tribes have purchased land in more urban areas and used trusts to open Indian casinos in more prominent locations.
The Seminole Tribe in Florida and the Mohegan tribe in Connecticut have operated successful casinos for more than twenty years. Their casinos have been so profitable that the tribes have created their casino corporations.
For example, the Seminole Tribe initially partnered with the Hard Rock to operate its casino businesses. After several years, the tribe bought out the casino part of Hard Rock International.
Thanks to this merger, the Seminole Tribe was able to open a Hard Rock Casino in Atlantic City, New Jersey, and they have purchased the Mirage Hotel and Casino in Las Vegas.
Mohegan Sun is the Mohegan Tribe's initial casino resort on its reservation in Connecticut. That tribe has also created its commercial casino corporation with properties in Atlantic City, Pennsylvania, Ontario, Canada, and even South Korea. It also operates the Mohegan Sun Casino at Virgin Hotels Las Vegas.
Which States Have Tribal Casinos?
There are tribal casinos in 30 out of 50 states in the US, and two more states are in the process of approving and constructing new tribal casinos. Twenty-five of those states offer Class III gambling facilities, while the other four only have Class II gaming.
Here is an overview of the states that offer tribal casinos, including each state's number of tribal casinos.
| | |
| --- | --- |
| State | Number of Tribal Casinos |
| Alabama | 3 (Class II only) |
| Alaska | 8 |
| Arizona | 25 |
| Arkansas | 3 +1 pending |
| California | 66 |
| Colorado | 2 |
| Connecticut | 2 |
| Florida | 7 |
| Idaho | 7 (Class II only) |
| Indiana | 1 |
| Iowa | 3 |
| Kansas | 5 |
| Louisiana | 4 |
| Massachusetts | 2 (Pending federal approval) |
| Michigan | 23 |
| Minnesota | 19 |
| Mississippi | 3 |
| Montana | 8 |
| Nebraska | 4 (Class II only) |
| Nevada | 2 |
| New Mexico | 21 |
| New York | 11 |
| North Carolina | 2 |
| North Dakota | 6 |
| Oklahoma | 143 |
| Oregon | 9 |
| South Dakota | 11 |
| Texas | 2 (Class II only) |
| Virginia | 2 (Opening as State Casinos in 2023) |
| Washington | 30 |
| Wisconsin | 24 |
| Wyoming | 3 |
You will notice that some states have many more casinos than other states. For example, Oklahoma, California, and Arizona are the three states with the highest Native American populations, so they have many more casinos than other states.
Eighteen states do not have any tribal casinos. Many do not have Indian reservation casinos because they don't have any federally-recognized tribes. Like Hawaii and Utah, other states do not have tribal casinos because they do not allow gambling.
Taxation and Profits
The annual revenue from Indian casinos in the US exceeds $32 billion. That means that it accounts for approximately 43% of all gaming revenue in the US.
Are Indian casinos taxed?
The official answer is that Indian casinos are tax-exempt because states cannot tax gambling activities on Indian reservations. However, that doesn't tell the whole story.
Tribal-state gambling compacts typically include a revenue-sharing agreement instead. States usually collect between 10-20% of the revenue from Indian casinos, depending on the revenue-sharing agreement.
In most cases, revenue from Indian casinos simply gets transferred to the state's general budget. That makes it the same as taxes by another name. However, some revenue-sharing agreements regulate how those funds have to be used.
For example, some tribal casino revenue is dedicated to local budgets, increased law enforcement, or infrastructure. These agreements make the revenue sharing slightly different from taxes because the tribe agrees to pay for state services that directly impact the casino.
Where Do Profits from Indian Casinos Go?
Another aspect of tribal casinos that confuses is their revenue. Commercial casinos are for-profit businesses, so the business owners keep all of the profits after paying taxes. Tribal casinos do not operate the same way.
The IGRA has specific rules about how the revenue from tribal casinos can be used. Generally, the income from tribal casinos must flow back into the tribal community to encourage economic development and self-sufficiency.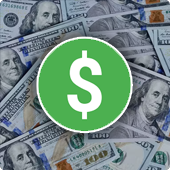 One of the myths about Indian casinos is that tribal members get to cash in on the revenue from tribal casinos, but it doesn't usually work that way.
For example, tribes may use casino revenue to fund small business loans for other tribal businesses, invest in infrastructure or education, or fund social services for the tribe. They may also use the funds to contract local government services, like paying the local fire department or police department to offer services on the reservation.
Before a tribe can get approval for an Indian casino from the NIGC, the tribe must outline how they plan to use their profits. If they want to change their revenue terms, they must first get approval from the NIGC.
Some Native American tribes distribute casino revenue directly to tribal members in per-capita payments. However, most tribes found that investing in small business loans and social programs is a better way to invest in the long-term economic independence of the tribe.
It is also important to recognize that the tribe's revenue is limited to the profits that remain after the expenses for the casino have been paid. If the tribe partners with a larger corporation to operate its casinos, those corporations can take as much as 40% of the revenue, and the state gets another 20%.
Some tribal casinos are resort-style casinos that generate massive profits. But many others are simply small bingo halls or slot machine parlors in gas stations. These smaller casinos barely create enough revenue to continue operating.
Employment opportunities are one way that tribal casinos can benefit the tribe, especially because Native Americans have higher unemployment rates than the average American. That is why many tribal casinos hire members of the tribe to fill casino positions.
However, many tribal casinos require expertise from managers who have experience in other casinos, so most management positions are given to non-tribal employees. As much as 75% of the casino staff may come from outside the tribe in some cases.
Alcohol Regulations
One of the primary differences between Indian casinos and Las Vegas casinos is that Vegas casinos offer free alcoholic drinks to their patrons. That option is not typically available at Indian casinos, but it depends on which casino you go to.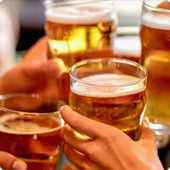 Indian casinos are typically not allowed to offer free alcohol, but they may provide alcoholic beverages for purchase.
The casino has to get a liquor license most of the time, and it is subject to the same rules as other bars and restaurants. Outside of Nevada, most liquor licenses do not allow giving free alcohol to patrons.
The tribes could negotiate different alcohol rules as part of their tribal-state gambling compact. However, most tribes do not benefit from offering free alcohol because the patrons who want alcoholic beverages are usually willing to pay for it.
Some Indian reservation casinos choose not to offer alcohol at all. That is because alcoholism is particularly prevalent within Native American populations. They decide to operate dry casinos because they want to limit the prevalence of alcohol within the tribe.
Are Indian Casinos Rigged?
Unfortunately, many people believe Indian casinos do not offer fair casino games. They claim that Indian casinos are rigged or that the slot machines in Indian casinos have lower payout percentages than commercial casinos.
Two factors cause these misconceptions. The first factor is word of mouth. Disgruntled customers who didn't get lucky enough to win spread rumors about how they never win when they play at Indian casinos.
While their stories are based on personal experience, they spread their complaints to other players who become suspicious. Once players go into a casino with the suspicion that they will lose, they pay more attention to every loss and forget about the little wins. As a result, they continue to spread the rumor that Indian casinos are rigged.
The other reason people believe Indian casinos are rigged is that Indian casinos do not have to report their payout percentages. Commercial casinos must report the payout percentage for every casino game to the state, but tribal casinos are not subject to the same state laws.
Payout Percentages at Commercial vs. Indian Casinos
The state gambling authority may not have a record of the payout percentages at Indian casinos. But that does not mean the payout percentages are different.
So, let's use commercial casinos to explain why Indian casinos are not rigged.
Some states have specific thresholds that commercial casinos must meet. For example, slot machines in Nevada casinos must return a minimum of 75%, and New Jersey casinos must have an average RTP of 83% or higher.
While the threshold in Nevada is only 75%, the Nevada Gaming Control Board reports that the average payout for $1 slot machines is 95%. So why would commercial casinos payout 20% more than they have to? Because higher payouts are better for business.
If a casino gets a reputation for offering lower payouts, customers will avoid that casino. Word of mouth spreads fast, especially in a place like Las Vegas. No one will visit a casino with lower payout percentages when there is a higher-paying casino right next door.
The same concept also applies to Indian casinos. They may not have as much competition as Las Vegas casinos, but Indian casinos still rely on word of mouth, and they want their customers to believe they can win when they visit the casino.
Think about casino marketing campaigns. They almost always feature pictures of winning patrons because the casino wants you to think you can get lucky if you visit their casino. However, those marketing campaigns would not be effective if Indian casinos offered lower-paying games.
Another reason that Indian casinos do not have lower payout machines is because the payout percentage is typically not in their control. Slot machines have computer chips that include software programmed with a specific rate.
Casinos can choose from a few options when they purchase the machine, but they cannot adjust the payout percentage whenever they want to. Indian casinos buy slot machines from the same manufacturers as commercial casinos, with the same payout percentage options.
Culture and Branding
When you think about Las Vegas casinos, you probably think of Caesar's Palace, the Venetian, or Luxor. All of these casinos have a specific brand or theme incorporated in every aspect of the casino.
Caesar's Palace has an ancient Roman theme, while the Venetian transports you to the canals of Venice, and Luxor brings ancient Egypt to life. Casinos like Bellagio, Aria, and the Cosmopolitan have more subtle elegance, sophistication, and revelry themes.
Branding is a significant part of casino marketing. That is true for both commercial casinos and Indian casinos.
Most tribal casinos use their own culture to create a casino brand. That is why many tribal casinos feature cultural displays that highlight traditional clothing, décor, and religious beliefs.
Some tribal casinos even incorporate tribal museums to learn more about the tribe and their culture.
Do Indian Casinos Have Online Casino Sites?
Online gambling in the US is a complicated business because there are no federal online gambling regulations. Instead, the laws are different in each state.
Some commercial casinos offer online casino sites in states where online gambling has been legalized. These casino sites typically use geolocation software to ensure you can only access the site when located within the state.
Michigan is the only state that has legalized online gambling with tribal casinos. Most likely, many of the tribal casinos in Michigan will begin to offer online casinos as the online gambling industry in the state grows.
There are a few Indian casinos that use the same concept to offer online casinos while you are on the reservation or casino property. Other tribes offer free casino websites, but they do not allow you to play real money casino games online.
The Cheyenne and Arapaho Tribes of Oklahoma signed an agreement with the governor to operate online casinos that are only open to players outside the US.
With so many different laws and state gambling compacts, Indian casinos online are hit and miss. The best way to find an online Indian casino is to visit your local tribal gambling facility and ask what kinds of online gambling options they offer.
Are Indian Casinos or Commercial Casinos Better?
This question is difficult because there are so many differences between Indian casinos. Most players prefer commercial casinos over small Indian casinos that only offer slot machines and bingo. But some tribal casinos are as large and luxurious as the best casinos in Las Vegas.
It might surprise you to know that the largest casino in the world is a tribal casino. It is the WinStar World Casino and Resort in Thackerville, Oklahoma, and it has more than 600,000 square feet of gaming space and 7,000 slot machines.
The Foxwoods Resort in Connecticut is another Indian casino that is one of the ten largest casinos globally.
When I first began exploring land-based casinos, my idea of an Indian casino was a small room with a few slot machines. However, casinos like WinStar World and the Foxwoods challenged my perception.
If you have never been to a tribal casino or have only had limited experience, you may want to give them another shot. Before you go, though, read up on some tips to improve your chances of winning at the casino.
September
Casino of the Month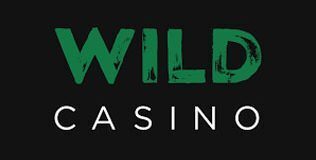 Welcome Bonus
250% up to $5,000