7 of the Best Konami Online Slots

I wouldn't consider Konami games to be the most action-packed and technologically advanced in the gaming world. But Konami produces solid slot games with lower volatility.
That means that you can play longer and maybe even walk away with more than you had to start, and there are some excellent choices from this game provider.
Whereas many game designers have a diverse collection combining traditional slots with more feature-rich titles, Konami sticks to a basic formula. You're not going to find realistic symbols or video presentations integrated into the bonus rounds.
What you will see are wilds, scatters, and a few unique features like "two symbols in one," "fade away," and the "sparkle feature."
Don't be confused about those terms as they'll all become clear as you read on and learn more about my seven favorite games from Konami's online slot collection.
If you decide you want to experience the sparkle feature or any of the others first-hand, you can check out our recommendations for where to play Konami slots online.
China Shores
When I first began playing China Shores, I didn't realize that it was Konami's first online conversion. China Shores was already a slot machine that attracted many players in person. But it's also done as well online. It's one of the more familiar titles by Konami. This game features the company's recognizable Asian theme, incorporating Yin/Yang symbols and a Balance of Fortune free games bonus.
I didn't pick China Shores for its overall popularity or its longevity. I chose it because it's an eye-catching game that's a good choice when you don't want the distraction of repetitive music or too many overwhelming features.
China Shores has a bright green screen. While the visuals are relatively basic, it doesn't matter because it's a game about simplicity. You can easily tell when you win something, and there are a few random things that can pop up and increase your payout.
The Balance of Fortune free games let you determine your fate. In the spirit of the "Let's Make a Deal" game show, you can take the free spins, or you can exchange them for a prize. So, it gives you a little bit of control and prompts more interaction, but they just don't seem to come up as often as I'd like.
I found that this slot allows me to play for a longer time as it provides more consistent smaller prizes along the way.
Astronomical Magic
Magic is a good title for this game as there are changing symbols, nudged reels, and gold frames that can change everything in an instant.
Astronomical Magic is a game about wizards and not magicians. It features spell books, scales, and magic potion. The Wizard is the most valuable symbol and offers up to 500 credits per coin wagered when he fills an entire payline.
As with so many online slots, the big wins seem to come more from the special features.
The reason I enjoyed this game was primarily because of the "Lucky Frames." I admit that it did take me a few minutes to decipher the rules and how-tos as I didn't think that the game instructions covered it very well. But after you play for a few minutes, it all becomes clear.
Symbols don't change, but some of them end up having a gold frame attached. Whenever you get at least three reels with one or more framed icons, presto-chango, the symbols magically transform the entire reel. They could provide you with 30 paylines of winners if they start on the first few reels.
Unlike China Shores, this Konami game has a lot more action, but it does come with a price. You're paying 45 credits for 30 paylines because 15 are your price of "feature admission." I wasn't crazy about having to wager more, but my credit balance seemed to keep up with the elevated price tag. The entertainment factor was worth it as well.
Sparkling Roses
Sparkling Roses is a departure in its theme as it's a very "girly game." It features a blonde girl as one of the symbols, along with a purse full of emeralds, and a perfume bottle. But by no means is the gameplay gender-specific. Everyone can enjoy the lighthearted approach to slot gaming.
This title is one of my picks because it is so simple. The bonus free spins activate with three or more roses, and you're not going to miss them. While the colors are bright on the screen and with all of the symbols, the roses seemingly pop right off the reels and become larger than the rest. Believe me; if you're about to get some free play, you won't be surprised by it.
What you will be surprised by, though, are the random multipliers that can pop up at any time and give you a lot more than your standard prize. During the free spins, multipliers are standard and the different amounts are written in diamonds across some of the symbols.
Like the other Konami games, you won't have loud music to contend with, although you will be treated to soft string melodies when you're in the bonus round.
Also, like many of the other games, including Astronomical Magic, you have to be willing to risk an extra 15 credits a spin. Sparkling Roses is another 30-payline game with a minimum 45-credit wager requirement.
It's elegant and simple but has a few added touches that will hold your attention.
Solstice Celebration
Again, Konami has taken its familiar slot game approach and attached it to a brand new theme. Solstice Celebration reminds me a lot of Astronomical Magic, but the symbols and the presentation are entirely different.
This game also has some magical add-ons like the Sparkle Feature. It's similar to Lucky Frames in that you'll find some symbols with a gold frame around them. But in this case, you need two complete reels filled with framed symbols to trigger the sparkle. Then, any reel with a framed symbol will be converted to a three-story high icon, and the paylines will be recounted.
Nothing is outstanding and new about Solstice Celebration except for a few tweaks here and there on some of the Konami's standard features. But I like it because it's a feel-good game. The reels are filled with flowers, flower-adorned ponies, and suns. The colors are bright and inviting. The little snippets of audio that play every so often are enough to make you feel like you've accomplished something, even if it's just a ten-credit prize.
Chili Chili Fire
From sedate summer flowers to an exciting Mexican wedding-themed slot game. Chili Chili Fire has some similar enhancements, but its theme is a complete departure from the ones I've already discussed.
This slot version is a high energy game with Mariachi music and a brand new feature called Fade Away. Chili Chile Fire is the right name, as Fade Away burns off the symbols you don't want, and then replaces them with something better.
I was surprised when I played this game because it looks like the other Konami online slots and the gameplay is also similar until you get to the free spins rounds. Three pairs of chili peppers will ignite the free spins but not before they do a little dance for you.
Then, the music starts and the reels are spinning faster and setting the tone for payout action. You can still hear the song even after you've resumed your regular reel spins.
You never know when the Fade Away feature is going to show up. It's random and possible during the standard games as well as your free spin rounds.
There's no doubt about it when it kicks in, as flames fill your game screen. Fade Away should be called Flame Away because the lower-value symbols (aka playing card values of A – 9) are burned up and dissolve.
Fresh new icons fill the board, but if any include the Ace through 9 symbols, they'll also catch fire and then are replaced. The flames burn until you have a game screen loaded entirely with wilds, scatters, and higher value icons.
Chili Chili Fire is the way to go if you're looking for more of a fast-paced game from Konami.
Fortune Stacks
Fortune Stacks is another Asian-themed game like China Shores. But I wanted to include it as it's a happy game that will also make your wallet happy because it doesn't require the additional 15 credit feature wager that these other games include.
You're looking for the golden eggs, as three will unlock your bonus round. Not only will you get free spins but random multipliers are common during the extra games. The free spin rounds can convert a dwindling credit balance to a profitable one.
Like all of Konami's games, the screen crisp and bright with colors that pop. Fortune Stacks isn't the most feature-rich game you'll find in the collection. But it's a good choice if you want to stretch your betting funds a bit farther.
Heart of Romance
I found Heart of Romance to be more of a masquerade kind of theme rather than romantic. The symbols include a few different masks as well as hearts, jewels, and champagne glasses. But the symbols aren't relevant as the star of this game's show is the "two symbols in one" feature.
Two symbols in one convert the center line from being three symbols high to six symbols. It opens up more ways to win. But it does take a little getting used to, though. When I saw identical symbols line up on the center reel, I thought I had won something. But you still have to abide by the paylines, which start with the first reel.
The other unique feature about this game that sets it apart from the others I've mentioned is the choice in free game bonuses. You can opt to take more free games with lower value multipliers, fewer spins with higher ones, or leave it up to the game with a mystery solution.
The extra 15 credits are back, but Heart of Romance offers plenty of opportunities to recoup the additional investment. I enjoyed all of the add-on features and am declaring Heart of Romance to be number one when it comes to Konami.
Konami Casinos
Konami originally started in Osaka, Japan, in 1973 as an arcade game provider. But it has since grown into one of the leading producers of slot machines and online slot games. It also continues to create some successful arcade and video games.
In 2015, the company merged its expertise into one when it took the arcade classic, Frogger, and transformed it into a betting game.
The Japanese gaming giant first entered the US market in 2000, and now has set up shop with one of its corporate offices in Las Vegas as well as Australia.
You may have already played some of Konami's games inside of an actual casino. But many, like the seven I've detailed, have recently been converted for web and mobile access.
If you want to give them a try, you don't need to do a lot of searching as you'll find them at many of the top casinos online today.
AUGUST
Casino of the Month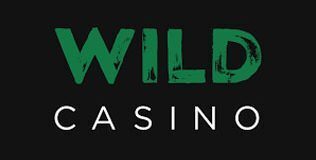 Welcome Bonus
250% up to $5,000
Read Review
Visit Site