Betting on NBA Games
The regular season in the NBA features 1,230 games, with even more in the playoffs. That's a lot of opportunities to make money if you know how to bet on NBA games.
It's no easy task to be a consistent winner at any form of sports gambling, but betting NBA basketball games certainly has potential. And our team of experts can provide you with the tips and advice you need to get an edge in the battle against the sportsbooks.
We can teach you how to bet on NBA games and win money, but you must be prepared to put in the required time and effort. This guide covers various aspects of betting on NBA games that you should learn, including statistical analysis, identifying trends, and the evaluation of teams and players.
Our tips are suitable for readers at all levels of NBA betting. We have some simple advice for beginners and then move on to some of the more advanced considerations that even seasoned basketball gamblers will appreciate.
If you are searching for picks on NBA games right now and don't have the time to prepare them on your own, we can also help there. We offer daily NBA betting picks for games throughout the season.
Join Some NBA Betting Sites
Your preparation for betting on NBA games should start with deciding which betting sites to join. We recommend that you bet on NBA games online for various reason, but it's important that you choose the right sites.
You want to use the online sportsbooks that offer high odds, plenty of betting options, and generous bonuses and promotions. All of these things directly affect your overall chances of making money from betting NBA games.
It's also vital that you use gambling sites that are trustworthy and pay you your winnings quickly. So, before you bet money on NBA games, we suggest checking out our recommended betting sites.
Our rankings reflect the detailed assessments we carry out on online sportsbooks. The sites we recommend are all safe and reputable, and they meet high standards in all the key areas.
Explore All NBA Betting Markets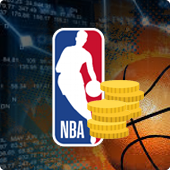 One major perk of betting NBA games online is the variety of wagers available. You should take full advantage of the wide selection, and make sure you fully explore your options before placing wagers.
The best bets for NBA games are not always the obvious ones. That's why you must carefully evaluate the different betting markets and their odds.
Moneylines, spreads, and totals will likely feature frequently in your chosen wagers. These are all simple betting options and definitely shouldn't be ignored. However, it's important not to skip over the other markets. You'll be leaving money on the table if you do.
Many NBA games have prop bets or alternative lines that might be worth your attention.
Don't Bet on Every NBA Game
Many people who bet on NBA games place WAY too many wagers. This is not a good recipe for success.
With so many games available, you can easily stay patient and wait for the right opportunities. There's nothing wrong with studying the betting markets for every game, but you don't always have to put any money down.
If you feel confident that there's good value available, that's when you go ahead and bet. Don't go forcing the action just for the sake of it, though.
It can be frustrating to spend time on games and then pass on them, but placing questionable wagers is not the right approach. It will just add lost money to the time you already lost.
It's easy to convince yourself to go for it if your general approach to NBA betting is just to try and guess what's going to happen. But that's why the key to successful betting is to learn how to identify profitable opportunities by finding the value.
If you are not familiar with the concept of value betting, visit the following page for a detailed explanation.
Evaluate Each Team Carefully
One of the most important steps that can help you bet on NBA games and win money is to carefully evaluate each of the teams involved.
There are multiple aspects that you need to cover here.
Starting five
Star players
Bench and depth
Coaching
Let's take a closer look at each of these,
Starting Five
The starters at each NBA team are expected to carry most of the burden. They play lots of minutes, they often stay on the field in crunch time, and they contribute the most in every major statistical category, including points, assists, and rebounds.
It's only natural to start your analysis with the starting five of each side. You can evaluate how strong it is, what the weaknesses are, if the chemistry is right, and so on. Dig deep and it'll be easier to compare teams against upcoming opponents.
Star Players
We all know that the NBA is a league of superstars. Every franchise has one or two star players that are the cornerstone of the team. They are the best on the roster and the team's strategy is usually built around them.
That's why you have to pay attention to these players when betting on NBA games. The team that can get the best out of its star player(s) is going to win more often than not.
It's worth noting that star players often have some variation in their performances. They rarely play to their very best in every single game, and will sometimes go through the prolonged periods of form below their top levels.
You should watch out for such periods. When an athlete of such a high caliber is on a slump, it usually affects the whole team.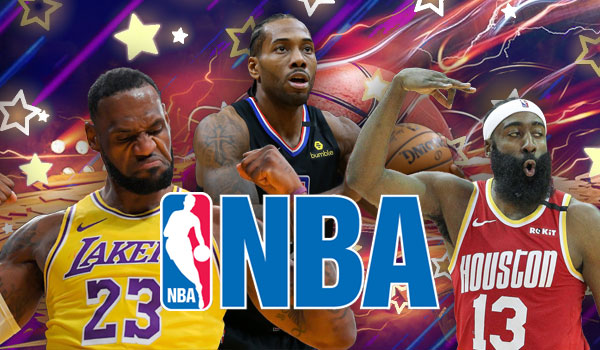 Bench and Depth
Another big factor that needs to be addressed is the depth of each team's rosters. You can't leave a player on the court for more than 36 to 38 minutes on average during a regular season that lasts 82 games. Not if you then expect him to perform during the playoffs as well.
That's why each NBA team has to rely on its bench to find success. The goal is to generate some offense while the starters are resting and sometimes, there are bench players that play heavy minutes, too. Just think of guys like Manu Ginobili or Lou Williams.
They might not be superstars, but they have consistently earned wins for their teams. Don't forget about them when choosing your NBA wagers.
Coaching
The points so far have been focused on the NBA players, but the coaches are crucial, too. They prepare the team's strategy and they dictate plays during key moments. In fact, there are countless things they do that affect their team's results.
An NBA team with a good coach could easily perform better than the individual talent of the players and vice versa. That's why you need to analyze the impact of the coach. You also need to consider if the players like him or not.
If there's unity and confidence within the franchise, the results on the court are usually impressive.
Follow the Latest NBA News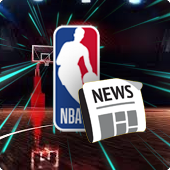 One of the simple pieces of advice for betting on NBA games successfully is that you should follow the latest team news.
There are often injuries or suspensions, players miss days for personal reasons, and so on.
If an athlete is absent for whatever reason, you should be aware of it because it could have a profound impact on the upcoming match. This is especially true for key players, of course.
Just imagine the difference a star player's injury makes in most cases.
There's no excuse to skip the latest team news considering how easy it is to find information on the NBA on the web.
CBS provides an excellent resource for tracking the latest injuries, and that alone is a good help. There are many other websites and apps that provide useful updates, too.
It doesn't take long to keep up to date with the NBA news, so be sure to do it.
Analyze the Numbers
If you're betting money on NBA games then you need to apply at least some level of statistical analysis. There is plenty of data is available online and the numbers are one of the most reliable ways to evaluate teams and players.
There are several key considerations here, so let's take a deeper look at each of them.
Long-Term Data Analysis
It's good to start by building the bigger picture first, so you should begin with long-term stats. Ideally, you want to check the performance of the teams and players for several months back. That will give you an excellent idea of how good they really are at the different statistical categories.
Start by separating the defense from the offense and breaking them down further into other smaller statistical categories. Analyze the stats on every aspect of the game to understand the strategies of each team is and how successful they are.
You should also be able to identify the main weaknesses of teams and whether an upcoming opponent has the means to take advantage of them.
Analysis of the Latest Trends
Every single NBA team has fluctuations in its performance, so you should always look at the short-term trends, too. Check the last few games and weeks to see if something is different from the longer term levels of performance.
There are players who suddenly start shooting way better than their averages, for example, while others drop to abysmal percentages.
If you notice a trend, investigate further. Try to understand if it's just an anomaly or if there's a reason behind it. Adjust your expectations based on your findings in order to improve your chances of making money from betting on NBA games.
Head-to-Head Results
At this point, you should have an excellent idea of what to expect from each NBA team. It's time to add another detail that could be crucial, and that's the head-to-head results. They can show if the teams perform as anticipated or if there are other factors in play.
Some NBA teams and players tend to perform better against specific opponents, while others find it hard to meet the expectations. You should know if such outcomes are likely and that's why looking at the head-to-head results is so important.
General NBA Trends
There are certain general NBA trends that affect the games, even if not all of them are not easy to spot. You should always stay alert and learn more about them. The most obvious example is the home court advantage that has been around forever.
Most NBA teams perform better at their own arena and you can't ignore that, even if the percentages have been dropping consistently in the past several decades.
Another general trend that has emerged is that the influence of big men is not as big as it used to be, while the three-point shooters are more valuable than ever. Make sure you are ahead of the latest tendencies in the development of the NBA metagame, and your results will benefit from that greatly.
Watch NBA Games
Watching the teams seems like one of the most obvious tips for betting on NBA games, but we feel obliged to mention it nonetheless.
The eye test is a nice complementary tool to the other ways you should use to evaluate the organizations and their players.
Try to watch as many games as you can. If you can't do that often enough, at least check the extended highlights. That will help you stay informed about every team, and you should be able to notice small details that don't appear in the stats.
It also opens the door to live NBA betting on games. That's an exciting form of basketball betting that could bring you good money in the long run. It's mostly recommended for advanced players, though, so be careful if you decide to try your luck.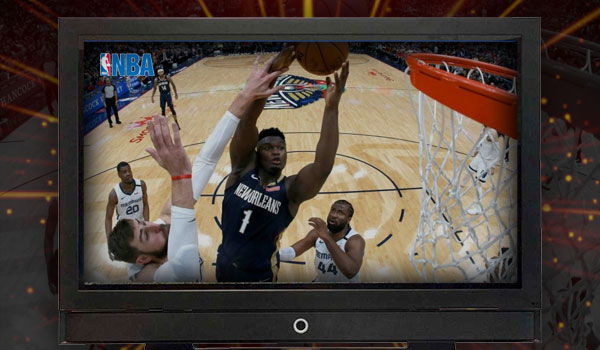 Regular Season NBA Games vs. Playoff Games
Our guide on how to bet on NBA games wouldn't be complete without explaining the difference between the regular season and the playoffs. Most people intuitively know that it's not the same, but they don't necessarily pay enough attention when placing their wagers.
For a start, you should always consider the goal of each team during the different stages of the NBA season. The regular part of the campaign is about doing enough to qualify for the playoffs, building a competitive side, and keeping your main players fresh.
During the regular NBA season, winning can sometimes come second to preserving energy and protecting stars from injuries.
The teams are giving everything they have for pretty much every minute in the playoffs. There's no room for error there, and the ultimate goal is to win at all costs.
That can add pressure to all players, and they react differently. Some choke in the playoffs, while others thrive when the going gets tough. The mental strength of the athletes is crucial during the knockouts.
Finally, the level of defense rises, and the referees allow more physical style of basketball. That can really affect certain players and teams that looked unstoppable during the regular season. You might see a drop in their performance when the pace is slower and the opponent is putting in more effort defensively.
More NBA Betting Advice
We hope that we helped you learn how to bet on NBA games and win money with our tips and advice. This is not the only way to profit from betting on the NBA, though.
Check out our main NBA betting guide and you'll find that we have pages dedicated to many aspects of betting on the biggest and best basketball league in the world.
We also have more gambling and betting advice on our blog, plenty of which is related to the NBA. Here are some of the latest posts.