Review and Betting Analysis of the 2018 World Cup
The 2018 FIFA World Cup produced tons of unforgettable moments.
France lifted the famous trophy for the second time, Croatia exceeded all expectations by going all the way to the final, and who could forget about Germany's shock group-stage exit?
In this review of the 2018 World Cup, we cover everything from qualifying to the final. We evaluate the group stage and the knockout phase and look back at the winners of the player awards.
We also assess the impact of VAR on the World Cup in Russia, analyze the pre-tournament odds, and discuss how you can learn from the bookies' prices when it comes to betting on future World Cups.
Feel free to use the links below to navigate this page. Alternatively, start from the very beginning and relive the 2018 World Cup as it happened.
Qualifying for the 2018 FIFA World Cup
Qualifying for the 2018 World Cup ran between March 2015 and November 2017, with a total of 872 matches taking place over the course of two and half years.
210 teams from six confederations battled it out for the 32 spots in Russia. Let's see how things unfolded.
Asian Football Confederation (AFC)
The Asian Football Confederation comprises 12 teams, five of which were able to qualify for the 2018 World Cup.
The Asian nations were split into two groups of six, with the top two from each group sealing automatic qualification. The third-place teams from each group then battled it out for the final spot.
Here are the AFC sides that qualified for the 2018 World Cup.
Australia
Iran
Japan
Saudi Arabia
South Korea
Iran, Japan, Saudi Arabia, and South Korea qualified automatically, while Australia had to overcome Syria in the play-off to book their place in the tournament.
China, Iraq, Qatar, United Arab Emirates, Uzbekistan, and Thailand were the other countries that failed to qualify.
Confederation of African Football (CAF)
Just like the AFC, the Confederation of African Football was handed five World Cup finals berths. But with 20 African nations competing for a spot, 15 sides were forced to miss out.
The 20 teams were split into five groups of four, with the top team from each group qualifying for the showpiece.
With only five qualification places up for grabs, some high-profile CAF nations failed to make it to the competition in Russia. Here are the countries that topped their group.
Egypt
Morocco
Nigeria
Senegal
Tunisia
Notable sides like Cameroon, Algeria, Ivory Coast, South Africa, and Ghana missed out on the 2018 World Cup. Let's not forget that Cameroon and Ghana have both reached the quarter-finals before.
Zimbabwe was expelled from qualifying after failing to pay former coach Jose Claudinei a severance fee.
CONCACAF
The Confederation of North, Central American, and Caribbean Association Football consists of 41 member associations. However, only three CONCACAF nations earned an automatic qualification berth in Russia.
Mexico finished five points clear of the final six-team qualifying group, with Costa Rica and Panama securing second and third place, respectively.
Fourth-place Honduras lost to Australia in a play-off and failed to join the following CONCACAF sides in Russia.
The big story to come out of the CONCACAF group was the USA's failure to qualify. The Stars and Stripes finished second to bottom in the standings – one point behind both Honduras and Panama.
Following Nations League and Gold Cup triumphs in 2021, the future looks a lot brighter for the USMNT.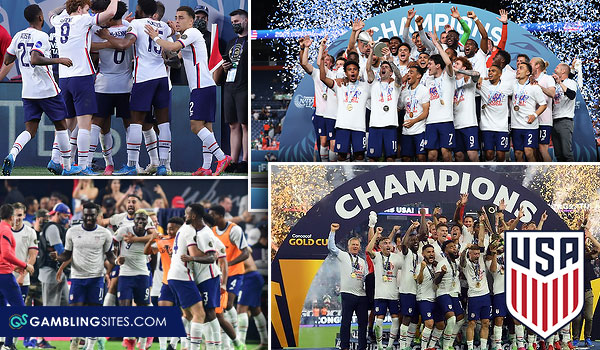 CONMEBOL
The South American Football Confederation always dishes up memorable WCQ campaigns – and qualifying for the 2018 World Cup was no different.
The ten CONMEBOL nations form one league and play each other home and away. After 18 games, the top four teams qualify automatically, while the fifth-place side enters a play-off.
Here are the South American countries that qualified for Russia 2018.
Argentina
Brazil
Colombia
Peru
Uruguay
Brazil finished a whopping ten points atop the CONMEBOL standings, followed by Uruguay, Argentina, and Colombia. Peru also qualified via the inter-confederation playoffs (more on that shortly).
Edinson Cavani was the top scorer in the group, netting ten goals to help Uruguay finish second.
Chile, Paraguay, Ecuador, Bolivia, and Venezuela all missed out on a place in the tournament after finishing in the bottom five.
Oceania Football Confederation (OFC)
It's safe to say that belonging to the Oceania Football Confederation makes it extremely difficult to reach the World Cup, with no automatic qualification spot up for grabs.
The winners of the two OFC qualifying groups – New Zealand and the Solomon Islands – had to face each other in an elimination tie, which the Kiwis won 8-3. Still, they were knocked out by Peru in the inter-confederation play-offs.
As of 2021, New Zealand is the only current OFC nation to have reached the World Cup finals.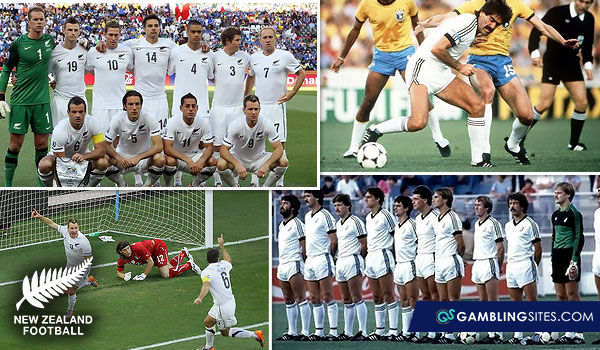 UEFA
In total, 54 teams took part in the European side of the 2018 WCQ campaign. The nations were separated into nine groups of six, with the winner of each group qualifying automatically.
The eight best runners-up then battled it out for the remaining four qualification spots, meaning 13 UEFA countries featured at the tournament in Russia.
The following European nations qualified.
Belgium
Croatia
Denmark
England
France
Germany
Iceland
Poland
Portugal
Serbia
Spain
Sweden
Switzerland
Croatia, Denmark, Sweden, and Switzerland qualified via the play-offs, while Russia was handed an automatic spot as the host nation.
Remarkably, four-time WC winners Italy failed to qualify altogether. The Azzurri finished behind Spain in Group G before falling to Sweden in the play-offs.
2018 World Cup Group Stage
The 2018 FIFA World Cup kicked off on June 14, with host nation Russia facing Saudi Arabia in the opening match. Over the next fortnight, the group stage dished up countless memorable moments, great goals, and broke records.
We break down each group below.
Group A
2018 FIFA WORLD CUP – GROUP A
Team
Games
Goal Difference
Points
Uruguay
3
+5
9
Russia
3
+4
6
Saudi Arabia
3
-5
3
Egypt
3
-4
0
Russia got the ball rolling with an emphatic 5-0 thrashing of Saudi Arabia in the curtain-raiser. The host nation qualified for the last 16 behind Uruguay, though, after suffering a 3-0 loss to the Group A winners.
Along with Panama, Egypt was one of only two sides that went out of the tournament without a single point to their name.
Group B
2018 FIFA WORLD CUP – GROUP B
Team
Games
Goal Difference
Points
Spain
3
+1
5
Portugal
3
+1
5
Iran
3
0
4
Morocco
3
-2
1
European heavyweights Spain and Portugal dominated Group B, although Iran beat Morocco and drew with Portugal to finish just one point behind the frontrunners.
Cristiano Ronaldo bagged a brace in Portugal's 3-3 draw with Spain before scoring the only goal of the game against Morocco.
Group C
2018 FIFA WORLD CUP – GROUP C
Team
Games
Goal Difference
Points
France
3
+2
7
Denmark
3
+1
5
Peru
3
0
3
Australia
3
-3
1
Having both qualified for the World Cup via play-offs, Peru and Australia fell at the first hurdle, with the Peruvians beating the Aussies in the third game.
France and Denmark both reached the knockout phases unbeaten, with France picking up two wins and a draw and Denmark recording one win and two draws.
Group D
2018 FIFA WORLD CUP – GROUP D
Team
Games
Goal Difference
Points
Croatia
3
+6
9
Argentina
3
-2
4
Nigeria
3
-1
3
Iceland
3
-3
1
The Croatians signaled their intent early in the tournament, beating Argentina, Nigeria, and Iceland on their way to finishing five points clear at the top of Group D.
Lionel Messi and co. survived a scare to qualifying for the last 16 at the eleventh hour, dumping Nigeria out of the competition in the process.
Group E
2018 FIFA WORLD CUP – GROUP E
Team
Games
Goal Difference
Points
Brazil
3
+4
7
Switzerland
3
+1
5
Serbia
3
-2
3
Costa Rica
3
-3
1
Phillipe Coutinho scored twice as Brazil took seven points from a possible nine in Group E. Switzerland also reach the knockout stage without defeat.
The Serbians gave a good account of themselves but failed to progress, while Costa Rica only managed to pick up one point.
Group F
2018 FIFA WORLD CUP – GROUP F
Team
Games
Goal Difference
Points
Sweden
3
+3
6
Mexico
3
-1
6
South Korea
3
0
3
Germany
3
-2
3
Arguably the most competitive – and dramatic – group in the 2018 World Cup, Group F saw reigning champions Germany fall in the first round for the first time since 1938.
Mexico kicked things off by beating Germany before South Korea scored two stoppage-time goals to send the defending champions back home.
Group G
2018 FIFA WORLD CUP – GROUP G
Team
Games
Goal Difference
Points
Belgium
3
+7
9
England
3
+5
6
Tunisia
3
-3
3
Panama
3
-9
0
There were two seven-goal games in Group G. First, Belgium thrashed Tunisia 5-2 before England crushed Panama 6-1.
The Red Devils overcome the Three Lions in the final match to finish atop Group G, while Tunisia beat Panama to finish the campaign on a positive note.
Group H
2018 FIFA WORLD CUP – GROUP H
Team
Games
Goal Difference
Points
Colombia
3
+3
6
Japan
3
0
4
Senegal
3
0
4
Poland
3
-3
3
Remarkably, all four teams in Group H could have qualified for the last 16 with one game left to play. As it turned out, Colombia and Japan secured the top two spots.
Boasting identical records, Japan and Senegal were separated by the fair play rule. Having received fewer yellow cards than Senegal, Japan advanced in unusual circumstances.
2018 FIFA World Cup Group Stage Facts
Three teams – Uruguay, Croatia, and Belgium – qualified for the last 16 with a 100% record.
Egypt and Panama were the only two sides that failed to pick up a single point.
Belgium was the highest-scoring team in group stage, netting nine goals.
Panama finished the group stage with the worst defensive record, conceding 11 times.
Germany was eliminated in the opening round for the first time in 80 years.
All five African nations failed to qualify for the knockout phase.
Only four of the 13 European teams were eliminated before the last 16.
Just one match – France vs. Denmark – was goalless.
The fair play criteria came into use for the first time, with Japan qualifying over Senegal.
2018 World Cup Knockout Phase
The 2018 World Cup knockout phase commenced – without 2014 champions Germany – on June 30. Across the next two weeks, more and more unforgettable stories were written.
Here's how the knockouts panned out.
Round of 16
The round of 16 comprised ten European teams and four South American sides, along with Japan and Mexico. In total, there were three all-European ties.
Let's take a look back at what happened.
France 4-3 Argentina
Uruguay 2-1 Portugal
Spain 1-1 Russia (Russia won 4-3 on penalties)
Croatia 1-1 Demark (Croatia won 3-2 on penalties)
Brazil 2-0 Mexico
Belgium 3-2 Japan
Sweden 1-0 Switzerland
Colombia 1-1 England (England won 4-3 on penalties)
France and Argentina kicked off the knockout phase with a seven-goal thriller. Although Kylian Mbappe announced himself on the international stage by netting a double, most people will remember the game for Benjamin Pavard's sumptuous strike – which was later named Goal of the Tournament.
A Cavani brace saw Uruguay knock out Portugal, while Russia saw off Spain on penalties. Croatia also qualified for the quarter-finals via a penalty shootout, getting the better of Demark.
Brazil claimed a comfortable victory over Mexico, with Neymar and Firmino scoring the goals. Elsewhere, Nacer Chadli's 94th-minute winner saw Belgium advance at the expense of Japan.
Sweden then edged out Switzerland in a tight encounter before England ended their long wait for penalty-shootout glory by overcoming Colombia.
Quarter-Finals
Sweden reached the quarter-finals for the first time since 1958, while Croatia competed in the last eight for only the second time in history.
Uruguay, France, Brazil, and England had all won the World Cup before. Both Belgium and Russia had only made it past the last eight on one occasion before 2018.
This is how the quarter-finals unfolded.
Uruguay 0-2 France
Brazil 1-2 Belgium
Sweden 0-2 England
Russia 2-2 Croatia (Croatian won 4-3 on penalties)
Antoine Griezmann netted his third goal of the tournament to help France dispatch Uruguay. Later that day, Kevin De Bruyne scored the winning goal as Belgium beat Brazil.
England cruised past Sweden thanks to goals from Harry Maguire and Dele Alli, leaving Croatia to complete the semi-final line-up with a second consultive penalty shootout victory.
Semi-Finals
Four European sides contested the semi-finals at the 2018 World Cup, with France taking on Belgium and Croatia facing England.
Let's see how things went down.
France 1-0 Belgium
Croatia 2-1 England (after extra time)
A Samuel Umtiti goal proved to be the difference between France and Belgium in Saint Petersburg, seeing Les Blues reach their third World Cup final.
England fans were in dreamland when Kieran Trippier netted a sublime free-kick inside five minutes against Croatia. However, Zlatko Dalic's men came from behind to book their place in the final, with Mario Mandzukic scoring the winner in extra time.
Third Place Play-Off
Unfortunately for Belgium and England, the beaten semi-finalists had to go head-to-head in the third-place play-off. Just like the group-stage meeting between the teams, Belgium came out on top.
Following a 1-0 win for Belgium in the group phase, Roberto Martinez's men overcame England once again. Thomas Meunier opened the scoring before Eden Hazard sealed the victory.
The Final – France 4-2 Croatia
And then there were two. After 63 matches of pulsating soccer, France and Croatia were left to battle it out for the famous trophy.
Les Blues were competing in their third World Cup final, while the Croatians were there for the very first time
In keeping with the high-scoring nature of the tournament, the final produced a whopping six goals. Sadly, for the Croatians, they were on the receiving end of four of those goals.
Mandzukic – the semi-final hero – scored an unfortunate own goal to give France the lead, but Perisic leveled things up in 28 minutes. After that, it was all one-way traffic.
Griezmann netted a penalty late in the first half before Pogba and Mbappe completed the rout after the break. Mandzukic scored a consolation goal, but Didier Deschamps' men already had their hands on the trophy by then.
Following another standout performance, Griezmann picked up his third Man of the Match award of the tournament in the final.
Who Won the Player Awards in 2018?
Of course, soccer is a team game – and you need the entire team to perform to win the World Cup. But at the end of every tournament, it's always fun to look back at the player awards.
It's worth remembering the stellar names below.
2018 FIFA WORLD CUP – PLAYER AWARDS
Award
Player
Golden Boot
Harry Kane
Golden Ball
Luka Modric
Golden Glove
Thibaut Courtois
Best Young Player
Kylian Mbappe
Goal of the Tournament
Benjamin Pavard
England's Harry Kane finished as the top scorer at the 2018 World Cup, bagging six goals in seven appearances to clinch the Golden Boot.
Five players – Romelu Lukaku, Antoine Griezmann, Kylian Mbappe, Cristiano Ronaldo, and Denis Cheryshev – scored four goals, leaving Kane in a league of his own.
The Golden Ball – awarded to the best overall player – was handed to Luka Modric, with Eden Hazard and Griezmann finishing second and third, respectively.
Thibaut Courtois claimed the Golden Glove, having kept three clean sheets throughout the tournament. Alisson, Hugo Lloris, Fernando Muslera, and Robin Olsen also achieved three shutouts.
The final two player awards were scooped by Frenchman, with Kylian Mbappe being named Best Young Player and Benjamin Pavard winning Goal of the Tournament for his memorable effort against Argentina.
The Impact of VAR on the 2018 World Cup
For the first time in history, video assistant referees (VAR) were used at the World Cup in 2018. Following the introduction of VAR to many domestic leagues around the world, FIFA introduced the new laws in Russia.
The VAR operations were dealt with at a headquarters in the Russian capital, Moscow, while fans inside the stadiums were kept up to date with proceedings via big screens.
Video assistant referees ended up having a big say in the outcome of multiple games throughout the tournament. Let's take a look at some of the key VAR decisions at the 2018 World Cup.
The first VAR decision in World Cup history came in Portugal's Group B opener with Spain. Referee Gianluca Rocchi checked an altercation between Diego Costa and Pepe before awarding the goal.
France was awarded a penalty against Australia in the opening Group C match. Uruguayan referee Andres Cunha initially played on before pointing to the spot after consulting VAR.
Belgium defender Vincent Kompany appeared to foul Brazil forward Gabriel Jesus in the penalty area, but referee Milorad Mazic award a goal kick. Although the decision was checked by VAR, the on-field referee stuck with his original decision.
VAR was used twice in Portugal's group clash with Iran. Portugal was awarded a penalty after 51 minutes before Iran was gifted a stoppage-time penalty after Cedric Soares handled the ball.
Spain forward Iago Aspas saw his goal against Morocco ruled out by the linesman for offside. However, a subsequent VAR review showed that Aspas was onside.
It looked as though Germany had been given a lifeline when South Korea's late goal was ruled out for offside. But following a VAR referral, American referee Mark Geiger awarded Kim Young-gwon the goal.
In the final, VAR was used to confirm Perisic's handball. France was given a penalty, with Griezmann converting from the spot.
Despite FIFA declaring the introduction of VAR a success after the first week of the tournament, the new technology was both welcomed and criticized by players, pundits, and fans.
Interestingly, a record number of penalties were awarded at the 2018 World Cup (27). The implementation of VAR undoubtedly played its part in that.
Assessing the 2018 World Cup Winner Odds
In this section, we take a look back at the bookmakers' pre-tournament odds for the 2018 FIFA World Cup, making some observations concerning the prices and what actually happened.
This should help you when it comes to betting on future World Cups. We explore trends to look out for, variables to consider, and more.
Let's start with the bookies' 2018 World Cup winner odds.
It is no real surprise that Brazil (5.50) and Germany (5.75) were the pre-tournament favorites. Brazil made it to the semi-finals in 2014 and is always a force on the international stage, while Germany won the previous World Cup.
Spain (7.00) and France (7.50) were also expected to challenge for the trophy – and, of course, France didn't disappoint.
Argentina (10.50) and Belgium (13.00) found themselves just outside the bookies' favorites, followed by England (19.00), Uruguay (26.00), and Portugal (29.00).
Remarkably, Croatia (34.00) just managed to squeeze into the top ten. As we know, Zlatko Dalic's side made it all the way to the final.
Why Did Germany Fail?
The big story is obviously Germany's failure to qualify for the knockout phase. Although it was a major shock at the time, there are logical reasons behind the early exit.
First, Germany was placed in a tricky group. Sweden is one of the most consistent European teams, Mexico was the strongest CONCACAF side at the time, and South Korea proved to be a seriously tough opponent.
It is worth noting that Germany also registered some questionable results in the lead-up to the tournament. In fact, Joachim Low's men only managed to win one of their six friendlies before the 2018 World Cup – scraping past Saudi Arabia 2-1.
Having suffered defeats to Austria and Brazil, along with draws against Spain, France, and England, it was clear the Germans were not at their best.

Top Tip
When it comes to betting on World Cup winners, make sure you study the groups and analyze the pre-tournament results. Teams can look strong on paper, but they can often struggle on the biggest stage of all.
Early Exits of Portugal, Argentina, and Spain
Spain, Argentina, and Portugal all fell in the round of 16. This wasn't a massive surprise, though, as they all came up against challenging opponents.
Spain was knocked out by Russia in front of a packed Luzhniki Stadium in Moscow. With the backing of the home crowd, the host nation often exceeds expectations at the World Cup.
Meanwhile, Argentina lost to eventual champions France, with Portugal going down to an excellent Uruguay outfit – featuring legends like Edinson Cavani, Luis Suarez, and Diego Godin.

Top Tip
Before betting on favorites to win the World Cup, always look at the teams they could potentially face in the knockout phase. Some nations may come up against tricky opponents straight away, while other teams could have an easier route to the latter stages.
How Did Croatia Reach the Final?
Priced at 34.00 to win the tournament, Croatia wasn't expected to get anywhere in the final. As it turned out, the underdog nation made it all the way to the showpiece.
Argentina aside, Croatia's group opponents were hugely favorable. Dalic's men saw off Nigeria and Iceland without any real problems to book their place in the knockout phase.
The Croatians were handed a favorable route through the knockouts, too. They came up against Denmark and Russia before overcoming perennial underachievers England in the semi-finals.
We should also remember that Croatia's 2018 World Cup squad was stacked with big-name players. Luka Modric and Mateo Kovacic both played for Real Madrid at the time, while Ivan Rakatic (Barcelona), Mario Mandzukic (Juventus), and Ivan Perisic (Inter Milan) were also at the top of their game.

Top Tip
When looking to bet on World Cup underdogs, look out for favorable fixtures and star players. Nations go through so-called "golden generations" – and Croatia's golden generation shone in 2018.
Other Observations
At 7.50, the online betting sites were expecting France to challenge for the trophy. Ultimately, Les Blues were the best team in Russia; it's as simple as that.
With stars such as Mbappe, Griezmann, Kante, and Pogba shining throughout the tournament, Deschamps' side thoroughly deserved to triumph in Moscow.
Belgium and England were outside the bookies' top five before the competition began. Yet, both sides managed to reach the last four. They both suffered agonizingly narrow semi-final losses, too, so they could have reached the final on another day.
Before the start of every World Cup, make sure you analyze the winner odds carefully. There are always multiple aspects to take into account.
2018 World Cup Golden Boot Odds Analysis
The bookmakers viewed Lionel Messi (11.00) and Neymar (11.00) as the pre-tournament Golden Boot favorites, with Antoine Griezmann (13.00) close behind.
Cristiano Ronaldo (17.00), Harry Kane (17.00), Timo Werner (17.00), and Gabriel Jesus (17.00) were all priced evenly, while Romelu Lukaku (19.00) and Luis Suarez (23.00) were also in the mix.
Here are the bookies' 2018 World Cup top goalscorer odds.
As the table below shows, Kane finished as the top scorer at the 2018 World Cup – netting six goals. Lukaku, Ronaldo, and Griezmann each bagged four, with Neymar and Suarez both scoring twice.
It worth pointing out that Werner, Jesus, Muller, and Rodriguez all failed to net a single goal in Russia.
HOW DID THE GOLDEN BOOT FAVORITES FARE?
Player
Team
Goals
Harry Kane
England
6
Romelu Lukaku
Belgium
4
Cristiano Ronaldo
Portugal
4
Antoine Griezmann
France
4
Neymar
Brazil
2
Luis Suarez
Uruguay
2
Let's take a look at how Kane beat the likes of Lukaku, Ronaldo, and Griezmann to the Golden Boot.
How Did Harry Kane Win the Golden Boot?
Yes, Kane is one of the best strikers on the planet, so he was always going to challenge for the Golden Boot in Russia. But how did he outscore his rivals?
Well, it's safe to say that Kane made the most of facing weak opponents during the group stage.
Kane bagged a brace against Tunisia in the opening match before netting a hat-trick in England's 6-1 rout of Panama. He then scored the Three Lions' only goal against Colombia in the round 16 before firing a blank in both the quarter-final and semi-final.
It is worth noting that three of Kane's six goals at the 2018 World Cup came from the penalty spot.
Backing a world-class striker to win the Golden Boot is always a good idea, especially if they take their team's penalties.
If you're betting on the World Cup Golden Boot, look for dominant strikers in top teams that could score multiple goals against weaker nations in the group phase.
Also, back a player who is likely to reach the latter stages of the tournament. The more games a player is involved in, the more chances they will have to score goals.
Analyzing the 2018 World Cup Group Odds
Germany's early exit aside, the 2018 World Cup groups went largely as expected, with the bookies' pre-tournament odds generally being reflected in the final standings.
Uruguay (Group A), Spain (Group B), France (Group C), Brazil (Group E), Belgium (Group G), and Colombia (Group H) were expected to win their respective groups – and all of them finished first.
Groups D and F did produce unexpected results, however.
Germany was priced at 1.33 to win Group F, ahead of Mexico (6.00), Sweden (8.50), and South Korea (21.00). Over in Group D, Argentina (1.61) was the bookies' favorite, with Croatia (3.25), Nigeria (12.00), and Iceland (13.00) expected to finish behind La Albiceleste.
Croatia upset the odds in Group D, finishing five points ahead of Argentina. The biggest shock came in group F, though, as Sweden – originally priced at 8.50 to win the group – finished atop the table.
There will always be one or two surprise results in the World Cup group stage. If you study each group and try to foresee the upsets, you could land yourself a nice profit.
2018 FIFA World Cup Stats and Trivia
So, we know who won the tournament, and we know scooped the Golden Boot award. But what about all the other 2018 World Cup stats?
Let's wrap things up by checking out some key 2018 World Cup facts.
Total number of goals scored: 169
Average goals per game: 2.64
Total number of penalties awarded: 29 (22 scored)
Penalty success rate: 75.86%
Own goals scored: 12
Number of hat-tricks: 2 (Harry Kane, Cristiano Ronaldo)
Fastest goal of the tournament: 1 minute (Mathias Jorgensen)
Latest winning goal: 109 minutes (Mario Mandzukic)
Most goals scored: 16 (Belgium)
Fewest goals scored: 2 (12 teams)
Most goals conceded: 11 (Panama)
Most clean sheets: 4 (France)
Oldest player: 45 years, 161 days (Essam El Hadray)
Youngest player: 19 years, 163 days (Daniel Arzani)
Oldest coach: 71 years, 104 days (Oscar Tabarez)
Youngest coach: 42 years, 87 days (Aliou Cisse)
Not only did Ronaldo become the oldest player to score a World Cup hat-trick, but he also equaled the record for most World Cup tournaments score in by a player (4).
There were also records broken for most own goals during a World Cup (12), most penalty shootout saves by a goalkeeper (4), and most World Cup matches officiated by a referee (10).
With a population of 337,669, Iceland became the smallest country to play in the World Cup.
Summary
The 2018 FIFA World Cup will go down as one of the most memorable World Cups of all time. Countless records were broken, so many great goals were scored, and there were plenty of surprises along the way.
From Germany's shock group-stage exit to Croatia's run to the final, and from Benjamin Pavard's Goal of the Tournament to Luka Modric's outrageous volley, the 2018 World Cup dished up tons of unforgettable moments.
Many of those moments can teach us something when it comes to betting on the World Cup. It's always worth taking a looking back at previous tournaments before you place your World Cup wagers.
The same principle applies to betting on any soccer competition. Check out our soccer betting guide for more advice that can help with wagering on the World Cup and other tournaments and leagues.
May
Sportsbook of the Month

Sign up Bonus
60% Up To $1,000
READ REVIEW
Visit Site
X