Our Sportsbook.ag Review for 2022
Sportsbook.ag was started in 1996 by Patrick Callahan as a site by the name of PlayersOnly.com that focused only on bookmaking. In 1998, Callahan was the first bar owner with a bookmaking business to accept credit cards. The early history of this site is more or less classified in the hands of the owners. By late 1998, the site became Sportsbook.com and was changed to Sportsbook.ag in 2006 to prevent seizure after the US enactment of the Unlawful Internet Gambling Enforcement Act.
The sportsbook has been recognized by the likes of Yahoo Sports and ESPN. Eventually, a poker room and modest online casino were added to the mix. Sportsbook.com was briefly traded on the London Stock Exchange from 2001 to 2006. The company has thrived over the years and is claimed to be one of the largest sportsbooks and online casinos available to US-players. With countless bonuses and promotions on the sportsbook and poker platform, and state-of-the-art slot games powered by BetSoft, we had to give this site a try.
VISIT Sportsbook.ag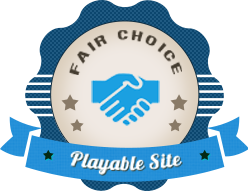 Website – www.sportsbook.ag
Launched in 1996
Licensed in Antigua & Barbuda
Email – Support@sportsbook.ag
Telephone – (800)-632-6088
Mobile Gambling
US Friendly
No VIP Program
No Live Dealer Games
Limited Banking Options
Company
Who is Sportsbook.ag? How long have they been in business?
Sportsbook.ag doesn't share much information on their site. Most of what I learned about them came from other review sites and forums.
Let's start with what I could find on their site, then cover the stuff I found elsewhere.
In the footer of their site it says the site is owned by Domain Holdings Limited. I did a quick Google search and there's little information out there about this company. I did find that other sites owned by Domain Holdings (at one point, anyway) including PlayersOnly, Carbon Casino, LinesMaker, Go Horse Betting and BetUSA.
I also found an older post (from 2008) that mentioned them changing their name from Jassy Sports Events LTD to Domain Holdings Limited .
That was as far as I got with the information on their site.
Elsewhere on the web – I found out that Sportsbook.ag has been in business since 1996 – so more than 20 years now. That says a lot about a gambling site. Usually good things.
Back when they first launched, it was as PlayersOnly.com. At that time, they focused only on sports betting. They became Sportsbook.com in 1998. They even won a couple of awards for Best US Sportsbook.
Interesting Fact:
The parent company of Sportsbook.com briefly traded on the London Stock Exchange (from 2001 to 2006). That changed after the UIGEA passed in 2006.
Then the UIGEA passed. And in an interesting move, the parent company decided to sell Sportsbook.com and several other US-focused assets to Jazette Enterprises Limited. Many feel like they simply sold the company to themselves – Jazette being a new company they formed – as they sold the company for a mere $1.
Sportsbook.com became Sportsbook.ag in 2011 – probably to reduce any chances of indictment or interference from the US Government.
They've been operating as Sportsbook.ag ever since.
How is their reputation? What do others think of them?
Mixed – though mostly negative. Here are some of the thoughts from other review sites:
SafestBettingSites.com
Sportsbook.ag has been involved in several disputes. These often involve the sportsbook freezing accounts (of big winners) while claiming they're only 'auditing' the account. The players usually get paid, but only once they jump through all the hoops.
SBS.com
SBS.com says that things have gotten better since 2006. Payments are still slow, but players are getting paid. They also say Sportsbook.ag is slower to limit winners than other books.
SBO.net
SBO.net says Sportsbook.ag is a con. They cover many of the scams Sportsbook.ag (allegedly) has run, from account audits to bait and switches and canceling future bets.
They've also voided winnings of a player they later accused of counting cards (playing blackjack). It was later reported that the 'counting cards is prohibited' rule was added to their terms after the incident.
Wizard Of Odds
Suggests that you exercise caution if you choose to play here because of the (reportedly) slow payouts. The WOO.com doesn't endorse Sportsbook.
ThePogg.com
ThePogg.com doesn't recommend Sportsbook.ag. In fact, they say they didn't even feel comfortable asking someone to play there for real money. Their reasons are the same as everyone else – retroactively changing terms, poor ratings, and overall bad business practices.
VegasSlotsOnline.com
I know that the owners of this site used to be, if not still are, the owners of SBO.net. However, here they say Sportsbook.ag "is a good, if not exceptional, sportsbook and casino."
SportsbookReview.com
SBR has given Sportsbook.ag a D- rating. This grade hasn't changed since 2007. If you go through their list of updates you'll find players claiming they're owed money and/or waiting weeks for cash outs – even waiting for 1-2+ weeks while using Bitcoin – from Sportsbook.ag.
That wraps up the bulk of what I found on other review sites. And outside of that you don't see much of anything about Sportsbook.ag, reviews or otherwise. That even includes Googling 'Sportsbook.ag scam' or 'Sportsbook.ag scandal.' Few results come up, and most of those that do are 8-10+ years old.
This isn't a good impression, either. When (affiliate) review sites aren't reviewing or otherwise talking about a site, then there's usually a (bad) reason behind it.
Between that and the mostly negative vibes I get from the other review sites, I get the impression that Sportsbook.ag has a negative reputation.
Who can't join Sportsbook.ag? Are US players allowed?
I couldn't find anything on Sportsbook.ag that says who can or cannot play here. However, I have reviewed them in the past. I know they accept US players, but usually not from commonly prohibited states.
That means that players from the following states shouldn't expect to be allowed to create an account at Sportsbook.ag:
Kentucky
Louisiana
Maryland
Missouri
New York
Utah
Nevada
Washington State
I tried to create an account here, as I live on the border of Washington State and Oregon. I told them I was from Portland. However, the day after I created my account I tried to log-in and received a message saying that my account had been closed.
Customer Support
How do I contact support?
You can reach out to support by email using the form on their site. Or, you can try to. I tried to send them a message, but received a message after clicking submit that said I had tried to send too many messages, and to try again later.
I can't remember the last time I tried to use their contact form. I'm sure it's been months. So, I've no idea if their contact form is a good way to reach out to them or not.
I tried again using the email they use when they send you a welcome email (after signing up). I had better luck reaching them with that email.
Banking
They accept:
That's it. That was all that was available to me when I created my account.
I got the impression that they also accepted credit/debit cards, checks, e-wallets and wire transfers. They mention these options on different pages of their site. Then I found this at the bottom of one of their pages:
Other methods: Alternative payment methods may be used at our discretion. You will be informed of these options as they become available.
I sent Sportsbook.ag a message to confirm this – that you could (eventually) use banking methods other than bitcoin – and here's what they had to say:
Unfortunately, we offer no guarantee of alternate deposit methods being made available in the future. Let us know if you would like more details on how Bitcoin works though and we will gladly help you with that.
So, I'd assume that bitcoin is the only option.
The max you can deposit is $2,000 (per transaction). Cash out limits are $50 to $5,000.
I also found that they have weekly cash out limits of $100,000, which is surprisingly high. And it does not apply to progressive jackpot winnings, which is great to see.
Promotions
Let's talk about promotions.
Sportsbook.ag doesn't show their promotions to non-account holders. You have to create an account to see the different deals they offer.
So... I created an account.
During the sign-up process they present you with a welcome offer. Deposit of $50 or more and you'll receive a 20% match bonus. This is good on every (bitcoin) deposit up to $10,000.
This means you can receive as much as $2,000 in bonus money. However, the max you can cash out is $500 – and only once you complete the playthrough requirements.
And those are:
Horse Racing: 5x
Sportsbook: 20x
Casino: 35x
Wagers on any roulette game or craps will not count towards the playthrough. You can read the rest of their house rules on their website.
What other offers can you claim from Sportsbook.ag?
Here are the details:
Deposit Promos
10% Bonus on Credit Card Deposits – What it says on the tin. However, this won't be available to many, as I get the impression that most people will be limited to banking with bitcoin. It also says in their terms that this offer is by invitation only.
Sportsbook Promos
They didn't have any sportsbook specific offers when I reviewed them.
Casino Promos
Match Bet – First time casino players will receive a match on their first bet of $1 to $100. You'll receive the match bonus immediately after you make your bet.
Cashback – Earn 10% cashback up to $250 on your casino action every week. This is based on your losses sustained from the previous week. There are a few rules as to what counts (like bets on progressive games), so you'll want to make sure to read the terms for this offer before you get started.
Spin to Win Friday – Play in their new slots tournament every Friday for a chance to win $500. You must wager at least $50 and play a minimum of 50 spins (in For Real mode) to qualify.
Blackjack Tournament – Play blackjack every Wednesday and you'll automatically be entered into their tournament the following day. You must play a min of 100 rounds and spend a min of $500 to qualify.
Poker Promos
Bad Beat Jackpot – This is a unique bad beat jackpot as Sportsbook.ag says they don't take additional rake to pay for the jackpot. The rake is the same, and they put up the money from that (losing some rake/profit in the process).
Here are the details behind how their bad beat jackpot works:
The losing hand must be at least Four of a Kind (88882).
All non-Heads Up real-money Texas Holdem tables will be eligible.
At least three players must be dealt in at the start of the hand.
Two or more players must be active at the end of the hand, and it must go to showdown.
Both the winner of the hand and the qualifying bad beat hand must use both hole cards
Split pots do not qualify as a Bad Beat.
They make their jackpot much easier to hit compared to poker rooms, too. For example, at BetOnline.ag the minimum hand to beat is quad jacks.
And here's how much everyone is paid once the jackpot is triggered:
38% to the player with the losing hand
5% to the player with the winning hand
5% distributed to all other players dealt in the hand
21% to reseeding the jackpot
Poker Bonus – Get a 100% match on your first deposit in the poker room. They don't say how much you can get total. What they do say is that you'll need to generate 200 Player Points for every $1 of your bonus money. Once you've earned $20 it'll be placed into your account balance. You'll have 60 days to finish the bonus.
Racebook Promos
100% Match Bet – Make your first bet (of up to $50) in the racebook and Sportsbook.ag will match your bet instantly.
Cashback – Get up to 8% cashback on the bets you make in the racebook – win or lose. Place a bet and you'll receive 3% (Win, Place and Show) or 8% (everything else) refunded to your account daily. This bonus money will have a 5x rollover and will expire 14 days after it hits your account.
And that's it.
Other than the offers mentioned above, I noticed there were a couple reload bonuses in the casino and poker promos section. However, these were for the current month only. For that reason I'd recommend bookmarking their promos page to see if there are any limited time offers you'd be interested in claiming.
Sports
What sports and markets does Sportsbook.ag cover?
Sportsbook.ag covers the following sports:
Baseball
NFL
NCAA Football
Tennis
Soccer
Golf
Motor Racing
Boxing / MMA
WNBA
Big 3 Basketball
NBA
NCAA Basketball
Horses
Hockey
AFL
CFL
esports
Politics
Entertainment
World Series of Poker (WSOP)
Rugby
Cricket
Tour De France
A pretty good selection overall. This is the first time I can remember seeing a sportsbook offer odds on the WSOP and Tour De France covered.
And keep in mind that most of these options will dropdown to display more sports and betting options.
For example, you can find additional betting options such as:
Game Lines
Heisman Trophy
Regular Season Wins
Season Future
MLB Lines
1st 5 Innings Lines
Series Prices
Props
Double Result
Xfinity Series
IndyCar Series
Formula 1
2020 US President
2020 US Party to Win
Plus a heck of a lot more.
esports
The esports section caught my eye, as that's something the sports betting industry – and we as a site – have been focusing on a bit more lately.
Sportsbook.ag doesn't cover many games or matches – at least at this time. Some sportsbooks listings fluctuate based on what's going on right now (seasonal), and I've no idea if Sportsbook.ag does this. But here are the games they cover right now:
League of Legends (LoL)
Counter Strike: Global Offensive (CS:GO)
Dota 2
There was nothing available as far as matchups go when I checked them out. So, it's hard to gauge the depth of their esports betting, much less compare them to another sportsbook. But when we know more we'll add it here.
Do they offer live betting?
They do. When I checked them out they were covering the following sports:
MLB
WNBA
Soccer
Tennis
Cricket
Racebook
They also have a schedule so that you can see what events they'll be covering in the future.
What can you tell me about their racebook?
I don't know much about betting horses or greyhounds, but the first thing I noticed when I checked out their racebook were all the options. For example, down the sidebar they list:
US Thoroughbred
US Harness
US Greyhound
CA Thoroughbred
CA Harness
AU Thoroughbred
UK Thoroughbred
There were a few others (smaller countries) too. Then they list what appears to be all the different race tracks. When you click on those you'll then see the runners / jockeys and all your betting options – straight, exacta, trifecta, superfecta, daily double and pick 3. They also have a section that tells you what each of these bets are and how they work.
Like I said, I don't know much about betting in racebooks. But I'm pretty sure if I wanted to bet on horses or greyhounds, I'd be pretty happy with what Sportsbook.ag offers here.
What are their betting limits?
They don't post them on their site (that I could find). What they say in their FAQ is that you'll find a small yellow box on the betting ticket that says MAX. Click that and you'll quickly see what the betting limit is for that particular sport/market.
That said, other sites say their largest limits are NFL sides at $11,000 and totals at $5,000. The other main sports (NBA, MLB, NHL, etc.) will max out at $5,000 or less. Everything else will be between $250 and $1,000.
That should give you a little bit of an idea as to what to expect betting here.
Do they limit pros / winners?
It sounds like they do, which isn't much of a surprise given their lower limits and history of slow payments and 'account audits.' However, I've read that they're much slower to limit winners. So that might be a slight edge you exploit, if that's your thing.
How do they compare to other sportsbooks?
Experts say that they offer overnight lines for baseball and other sports, which is good news if you want to get an early jump on their lines. But they don't offer dime lines, which, ultimately, doesn't make them a great choice for baseball betting.
Experts also say their best pricing is on their underdog lines. They shade their lines heavily towards the public, which can offer some good odds even after the market has shifted.
Their teasers and parlays are average; however, their props are very soft. Some of their props can be like night and day when compared to other books.
How do you access their sportsbook?
Their sportsbook (and from what I can tell, their entire website) is mobile responsive. As far as the sportsbook is concerned, you can access it from your browser – no download needed. That goes for mobile bettors, too. I checked them out on my iPhone and their site looked and functioned great.
What do we think overall?
This sportsbook is geared towards recreational bettors, which is who I think will enjoy betting here the most. Between limiting winners and the lower betting limits, pros will want to bet at a sportsbook with fewer restrictions (like Bookmaker).
Casino
What software companies does Sportsbook.ag work with?
They use Betsoft for their casino games.
Now, a year or so ago I'd be pretty excited about this. If you've ever played BetSoft's games – especially their slots – you know what I'm talking about.
They're a lot of fun. Play Madder Scientist and you'll quickly see what I mean.
However, a little less than a year ago news surfaced that a player won a jackpot playing a Betsoft slot machine, and neither the casino or Betsoft would pay him. He won the jackpot during a free spins round, and was told that this is against the rules – jackpots won during a free spins round won't be paid. But this rule was added after the fact.
It was a bad situation. A situation that prompted some of the bigger and more popular casinos to remove Betsoft from their casinos.
That alone is reason enough for me to skip Sportsbook's casino for real money.
That said, other sites simply suggest skipping the progressives and instead playing non-progressive games and/or not the max amount. That's not my style, but you can go that route if you want.
Just make sure you only play with money you're comfortable with losing.
Note:
It's interesting to mention this issue with Betsoft because, in the casino lobby, there's a banner congratulating someone for winning $592,768.25 playing the Hot Rod machine. Go figure.
What kinds of casino games can you play? How many games are there?
Here's what Sportsbook.ag lists in their navigation:
Blackjack
Table Games
Video Poker
Jackpot Games
Slots
Scratch Card Games
Hi-Lo Games
Keno and Lotto Games
Sports Games
I used the 'all games' heading to count their games. I came up with 125 games total.
What are some examples of games you can play?
Here are some of your options. You'll want to check out their casino to see them all.
Blackjack Games
Blackjack
Blackjack 7's
Blackjack Switch
Classic Blackjack
High Stakes Blackjack
Single Deck Blackjack
Spanish Blackjack
This is an okay selection. Most look like regular blackjack games though. The only variants are blackjack switch and Spanish blackjack. So, it'd be nice to see a few more unique blackjack variants.
Card Games
American Roulette
Baccarat
Caribbean Stud
Casino Hold'em
Casino War
Craps
Draw Hilo
European Roulette
Free Ride
Heads Up Poker
Pai Gow
Red Dog
Showdown Poker
Three Card Poker
Not much to add here. This is a pretty good and diverse selection of table games. I think most people will be happy with the options here. The graphics/software look a little shinier and brighter than other casinos too, which some people may like.
Video Poker
There are a couple of options that dropdown to display the actual games. The top-level options include:
Single Hand Poker
Multi Hand Poker
Pyramid Hand Poker
Then when you click these options, some of the games you'll find include:
All American
Bonus Poker
Deuces Wild
Double Bonus Poker
Jacks Or Better
Jokers Wild
Joker Poker
Double Jackpot Poker
Bonus Deluxe
Aces And Faces
Five Draw
What I like about this is how they separate the games into single or multi hand categories. This makes finding the type of video poker game you want to play a little easier.
Slots
The same idea applies here – you'll have a few top-level options to choose from before you actually choose a slot machine to play.
Those options include:
30 Pay Line
24 & 25 Pay Line
15 & 20 Pay Line
8, 9, 10 Pay Line
Classic 3 Reel Slots
And some of your slot machine options include:
2 Million B.C.
4 Seasons
After Night Falls
At The Copa
Aztec Treasure
Barbary Coast
Black-Gold
Charms & Clovers
Curious Machine
Dr. Jekyll & Mr. Hyde
Enchanted
Event Horizon
FaFa Twins
Gladiator
Gold Diggers
Gypsy Rose
Heist
House of Fun
It Came From Venus
Lost
Madder Scientist
Mamma Mia!
Mr Vegas
Ned and His Friends
Night in Paris
Once Upon a Time
Paco & the Popping Peppers
Rock Star
Safari Sam
The Slot Father
SlotFather II
Slots Angels
Sugar Pop
The Exterminator
The Exterminator
The True Sheriff
Three Wishes
True Illusions
Tycoons
Viking Age
Viking Age
Weekend in Vegas
WhoSpunIt?
I've played several of these for play money and really enjoyed them. I've said this before, but they're like playing a video game that pays out money. Some of the slots I liked most include Rockstar, Greedy Goblins, Under the Bed and Madder Scientist.
And that makes up the majority of their casino. You'll also have a few scratch card games to choose from, keno and a couple virtual sports games.
What can you tell me about their software? How do I play their games?
There's no download – you can play everything from your browser. That goes for mobile devices, too. And if I remember correctly, some of their games are compatible with Windows mobile devices, possibly Blackberry devices, too.
What are your overall thoughts of their casino?
If you look past Betsoft's issues...
I like their casino. There's a good selection of games for blackjack, table game, video poker and slot players. There are plenty of progressive games too, many of which have 6+ figure jackpots.
I'd enjoy playing here. I'm not a slots player, but I would probably spend most of my time playing them.
One thing I'm not a fan of though, is how Sportsbook.ag doesn't let you play their games for free unless you have an account. Every time you click on a game they bring up their login / create an account form.
But letting people play your games in advance is helpful so that you know you'll enjoy the games before you create an account. That'd be one of the first things I recommend changing.
Poker
As is the case with most US-focused gambling sites, the poker room at Sportsbook.ag is their weakest product.
The biggest reason why? Poker rooms need traffic to be successful, and Sportsbook.ag is 35th is overall traffic on PokerScout.com.
That's not to say you shouldn't play here. Smaller trafficked often turn pros and other high-volume grinders off, but will still attract smaller stakes grinders, recreational players and crossover traffic from the sportsbook and casino. In other words, the games are much softer and thus easier to turn a profit from.
If that interests you, then keep reading – we go over the most important details of their poker room below.
What software does Sportsbook.ag use for their poker room?
Sportsbook uses Merge Gaming software. This means that they're on the Merge Gaming Network. Other sites on this network include:
com
ag
ag
ag
ag
eu
ag
com
co.uk
Back in the day, Merge used to be a great network with solid software. The most popular site back then was Carbon Poker. I used to play there a lot before moving to PokerStars as a part-time SNG grinder. I really liked the freerolls they ran every 4 hours – which offered real money prize pools.
I don't really know what happened, but Merged leased their software to far too many poker startups who went out of business just as fast as they launched. Often they took their customers (money) down with them.
Carbon Poker remained pretty strong – however, for whatever reason the network as a whole went downhill. Some of it likely has to do with them taking so long to pay US players – and especially non-US players, which should've been easier for them to do.
Anyway – that's a long-winded way of saying they use Merge Gaming software, and that while the software may be pretty good, the network and all the sites on it are pretty much meh. Because you can't play poker without other poker players. It's the whole chicken and egg scenario.
What games can you play? What limits?
They offer the following games and limits:
No limit holdem – 0.05/0.10 to 2/5
Fixed limit holdem - .10/.20 to 15/30
Pot limit omaha - .05/.10 to 2/5
Limit omaha hi/lo - .50/1 to 15/30
No limit holdem and pot limit omaha are by far the busiest games. You'll find games running at nearly every level. Everything else is hit or miss.
Merge software used to offer lots of other poker games, such as 5-card draw and HORSE. But it looks like they no longer do.
I'm not sure if it'd make a difference, but most poker rooms offer .01/.02 games and/or .02/.05 limits. It makes a pretty big difference bankroll-wise, so I'm shocked not to see it offered here. That said, they may not offer it because it's not worthwhile from a rake/profit perspective, especially since they don't have much traffic to begin with.
What kinds of tournaments can you play?
Sportsbook.ag says they offer the following tournament formats:
Mega Stack
Knockout
Turbo
Hyper Turbo
Rebuy
Some of their bigger tournaments include the $40,000 Sunday Big Ticket. There's $40,000 guaranteed. The buy-in is $162, and you start off with 15,000 in chips. They have satellites to this tourney too, so you can get a seat for much cheaper than the posted price.
Tip!
I would definitely play this tournament – or any other larger guaranteed tourney on this site. Because there's not much traffic, there's a good chance there will be an overlay with most tournaments. This means the same amount of money (the guarantee), but fewer players to fight through to get a piece of it.
They run nightly guaranteed tournaments, too. Here are some of the tournaments you can look forward to playing:
| Day | Start Time (ET) | Tournament Name | Game Type | Buy-In |
| --- | --- | --- | --- | --- |
| Daily | 6:00 PM | Nightly Warm Up - $3K GTD | NLHE | $33 |
| Daily | 7:00 PM | Nightly $11 - $5K GTD (Deep) | NLHE | $11 |
| Daily | 7:00 PM | Nightly $109 - $10K GTD (Deep) | NLHE | $109 |
| Daily | 8:00 PM | Nightly $33 - $7.5K GTD (Deep) | NLHE | $33 |
| Daily | 8:00 PM | Nightly $2.20 - $750 GTD (Deep) | NLHE | $33 |
| Daily | 8:55 PM | Nightly Rebuy - $105K GTD | NLHE | $8.80 |
| Daily | 9:00 PM | Nightly Knockout - $2K GTD | NLHE | $11 |
They also have their "Sunday Lineup." Buy-ins range from $3.30 to $162, and guarantees are as high as $40,000 (for the Sunday Big Ticket). Here are the tournaments you can join:
| Day | Start Time (ET) | Tournament Name | Game Type | Buy-In |
| --- | --- | --- | --- | --- |
| Sunday | 4:00 PM | Sunday Big $3.30 - $2K GTD | NLHE | $3.30 |
| Sunday | 4:00 PM | Sunday Big $15 - $12K GTD | NLHE | $11 |
| Sunday | 4:00 PM | Sunday Big $33 - $12K GTD | NLHE | $33 |
| Sunday | 4:00 PM | Sunday Big Ticket - $40K GTD | NLHE | $162 |
| Sunday | 6:00 PM | Sunday Big $109 - $15K GTD | NLHE | $109 |
These, too, are probably worth looking at if you're looking for some value. With traffic levels so low there's a good chance at there being an overlay with most of these tournaments. Which makes paying $100+ for entry easier to stomach, even if it's a bit more than you'd like to spend.
They offer plenty of SNGs, too – some are satellites while others are your normal 2-10-handed game. Here are the SNGs you can expect to find at Sportsbook.ag:
| Name | Speed | Table Size | Game Type | Buy-In |
| --- | --- | --- | --- | --- |
| Regular | Regular | Full Ring | NLHE | $1.50 - $7 |
| Turbo | Turbo | 6 - Max | NLHE | $1.50 -$60 |
| Turbo | Turbo | Full Ring | PLO8 | $1.50 - $15 |
| Hypo Turbo | Hypo Turbo | 6 - Max | NLHE | $1.50 - $30 |
| DoN | Turbo | 10 - Handed | NLHE | $1.50 - $30 |
| Regular HU | Regular | Heads Up | NLHE | $1.50 - $30 |
| Turbo HU | Turbo | Heads Up | NLHE | $1.50 - $215 |
| Hyper HU | Hyper Turbo | Heads Up | NLHE | $1.50 - $215 |
With all these options, I am a little surprised they don't see more players than they do.
What can you tell me about their software? How do I access their games? What features are there?
Their software covers all the basic features you'd expect:
You can play up to 4 cash games at once and unlimited tourneys.
Poker Tracker works here.
You can data mine hands.
4-color decks
Take notes and tag players
Muck/Auto muck
And so on.
They have a download for PC/Mac (according to Carbon Poker). And it looks like they have a mobile poker room for iOS, Android and Blackberry users. They say it works on nearly all smartphones and tablets.
What are your overall thoughts of their poker room?
There might be some opportunity for value hunters. There's a good chance you'll find soft games because of the crossover traffic from the casino and sportsbook. And I wouldn't be surprised if their tournaments often had overlays due to the smaller traffic levels here.
Other than that, though, I think Sportsbook.ag will be a waste of time for most poker players, US or otherwise. There are far better options out there.
Conclusion
I'll keep this short and sweet. Here are my thoughts:
Their poker room is a waste of time. It's going to make far more sense for US players to play on the Chico or Winning Poker Network. Everyone else will have more than enough options to choose from between PokerStars, Full Tilt, 888, Party and so on.
The casino would be okay if it wasn't for the problems stemming from Betsoft. My understanding is that they should be paying players when they hit a jackpot (and then settling up with the casino later). It looks like they failed to do that, while retroactively adding terms to support their actions. This is considered rogue behavior.
That leaves their sportsbook. I've not heard much about it other than their negative history of paying players slowly, which is only after Sportsbook.ag audits their account and makes them jump through hoops. Payments that should take days or maybe 1-2 weeks takes weeks, if not months to complete.
Doesn't sound so good, does it?
And don't make the mistake I first did. I thought that they must be a decent gambling site because they've been in business since 1996. Most sites don't stick around for that long unless they're legit.
Then there's Google – when gamblers or reviewers dislike a site as much as they do Sportsbook.ag, there tends to be more current forum posts and news – not stuff from 5-10+ years ago.
But those things don't mean squat. And that's where I screwed up. Fortunately, it didn't cost me anything. I can't say anything about their past customers, though.
The bottom line is this:
There's no way I can recommend Sportsbook.ag when they don't offer a stellar product, be it their sportsbook, casino or poker room. Between that and all the negativity surrounding their brand, and I simply have no choice other than to recommend you play somewhere else.
There are far better gambling sites out there. I highly recommend you check one of those out instead.
We're sorry, residents of your region are not accepted by this gambling site!
OK