888 Bingo Review for 2022
Let's face it—bingo is a pretty simple game.
Yes, you can play different variations based on the number of balls in the game and the types of patterns you are trying to complete, but aside from that, what separates one site from another?
Well, that is what we are here to help with.
Our experts have reviewed pretty much all the bingo sites out there today, and this review focuses on one with a very prominent presence in the industry: 888 Bingo.
VISIT 888 Bingo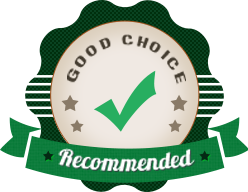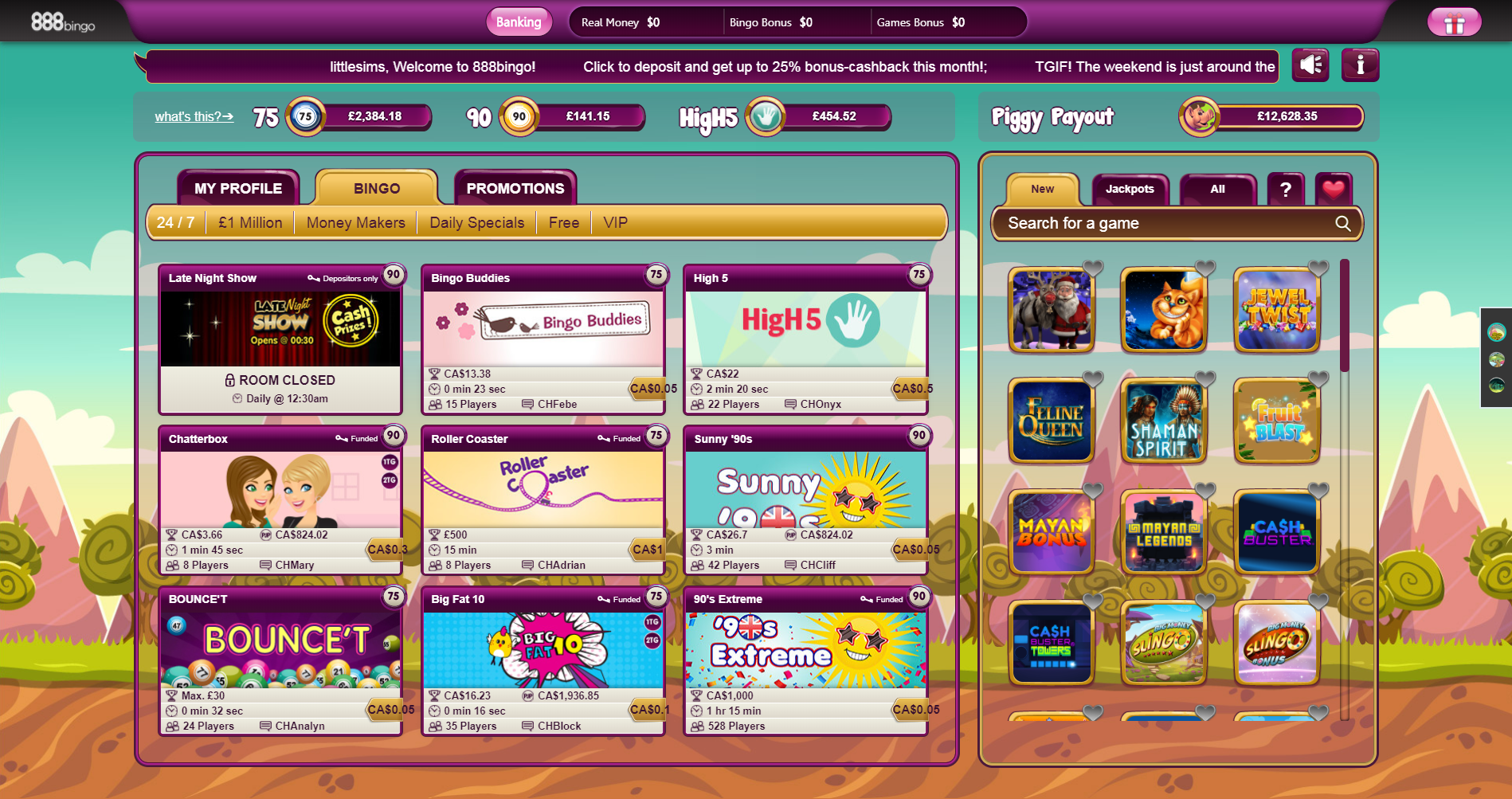 Website: www.888bingo.com
Launched in 2009
Licensed in Gibraltar & UK
Email: Support@888ladies.com
Telephone: 08000 516 412
Variety of Game Themes
Mobile Gaming Available
Good Promotions & Rewards
US Players Not Accepted
Lack of Unique Features
Who Is 888 Bingo?
It would be tough to find someone who didn't recognize the 888 brand, even if they weren't an online gambler. 888 has been a fixture in the space since the inception of online gaming.
The 888 Bingo site is owned and operated by 888 Holdings PLC, which is a publicly traded company.
Well, to start, it means that you can rest assured that your deposits are being handled with the utmost care and security.
All too often, we hear stories of sites that run off with player money, which causes a lot of scrutiny… the truth is, there are going to be scammers in any business, but choosing a site wisely is usually the key to having a safe, stress-free experience.
888 Bingo is operated by Cassava Ltd, the operating arm of 888 Holdings. Their offices are in Gibraltar (mainly for tax purposes). The site has two gaming licenses, one from the UK Gambling Commission and the other from the Gibraltar Gaming Authority.
These add an extra layer of safety for players, as both groups are very protective of players and stringent when it comes to approving licensees.
The Site Journey Begins
Enough about the ownership of the site—let's get to the good stuff! When you first head to 888 Bingo, you will find a very warm, welcoming home screen.
As opposed to other sites that are focused on casino or sports, you aren't bombarded by figures and promotions when you hit this homepage.
What you will find is a straightforward registration process, and after a couple of minutes, you will have your account all set up.
We really like the way the homepage is designed. Across the top, there are links to all the main categories, followed by a display of the upcoming games and a list of recent winners.
The Recent Winners piece is especially lovely; bingo is more of a community-based game, so it is nice to see a list of players who have been winning on the site. It also gives players some comfort that games are actually being won, and who doesn't like having their username in lights for everyone to see?
As for game options, you will find the standards at 888 Bingo. The site offers both 90-ball and 75-ball bingo, along with something called High 5 Bingo. This is a game that rewards players for completing multiple lines in the same game.
Banking
Of course, before you start playing for some of the big jackpots that are offered on 888 Bingo, you have to get some money to the site. The good news is that when it comes to payment options, the site has all the major forms covered.
Being licensed by the UK and Gibraltar gives the site the ability to negotiate great rates with the top processing companies. You will find the following options when you head to the cashier section of the site:
Visa
Visa Electron
Mastercard
Maestro
Neteller
Skrill
Entropay
Paypal
Paysafecard
The minimum deposit is $5, which is a nice figure to get you on your way into the many micro-buy-in games.
Promotions
The promotions across bingo sites tend to be cut from the same cloth. As there is usually only one game to play, the deposit bonus is where the best value exists. At 888 Bingo, you are met with a 500% Welcome Bonus on your first deposit of $10.
Yes, you read that right: if you deposit $10, you will be able to play with $60! Now, to be able to withdraw any of that money, you will have to play through the bonus 4 times, but it does give you 6 times the opportunities to become a big winner.
The site also has a full set of promotions, which you can find on their Promotions page. We thought we would highlight a couple of the ones that really caught our eye when performing this review:
The 2 Million Race
Who doesn't love a loyalty point bonus promotion? For this one, 888 Bingo is awarding 2 million loyalty points in a leaderboard format each month! It is a pretty simple promotion to understand. First, you need to earn qualifying points in the month, according to these calculations:
| Criteria | Points |
| --- | --- |
| Bingo the Pound Sign pattern | 25 |
| Wager £1 on bingo | 1 |
| Bingo on the number 2 | 5 |
| Deposit a total of £50 a day | 10 |
| Refer a Friend | 100 |
Then you need to keep checking the leaderboard, which is posted on the same page as the rules. At the end of the month, the top 40 players on the leaderboard are rewarded in the following fashion:
| Winner | Prize |
| --- | --- |
| 1st Place | 300,000 Loyalty Points |
| 2nd Place | 250,000 Loyalty Points |
| 3rd Place | 150,000 Loyalty Points |
| 4th Place | 100,000 Loyalty Points |
| 5th – 10th Places | 75,000 Loyalty Points each |
| 11th – 40th Places | 25,000 Loyalty Points each |
To us, this is a no-brainer promotion. If you are an avid bingo player and you have lots of friends, it would make sense for you to stay focused on this huge first prize!
Free Games
Now, while we have told you that making a deposit will give you access to playing for the largest jackpots, you also have the choice to play in many of the free games that are always on at 888 Bingo.
With prizes ranging from $1 to $35 on a daily basis, there are dozens of chances to start building your bankroll without having to make a deposit. Of course, the odds are long against you, but that doesn't mean you shouldn't take advantage of every chance to win free money! We love the free games, even as a distraction from the places we are spending money on the site.
Loyalty Program
The folks at 888 know their way around a loyalty program. They have built excellent programs across all their product lines, and bingo is no exception.
Everyone is enrolled in the loyalty program just by creating a real-money account, which is a nice touch, as several sites force you to also opt-in to collect status points.
The program itself (named Be Friends Forever) is very simple to understand. It is solely based on the amount that you deposit with the site. You will receive one "jewel" for every $1 deposited, updated daily in your account.
Depending on how many jewels you have in your account, you move among these status levels:
| Loyalty Level | Jewels Count |
| --- | --- |
| BINGO ROOKIE | 0 Jewels |
| BINGO PRO | 1 – 599 Jewels |
| BINGO MASTER | 600 - 2,399 Jewels |
| BINGO CHAMP | 2,400+ Jewels |
These numbers reset every month, so it is important to keep track of your deposits during the month to maximize your loyalty bonuses. These bonuses include a sliding scale of cashback, invitations to special free-entry games, and entries into the monthly $10,000 Guaranteed Big Game.
Overall, we are pleased to see such detail put into a program that could just as easily have been made simple and unattractive. 888 Bingo should be given accolades for their loyalty scheme, and you should monitor it closely so you can take advantage of it to the fullest.
Other Games
Like many bingo sites, the folks at 888 Bingo want to give you other things to do while you are waiting for the numbers to be called. To that end, they have a full range of slots and other games for you to play in conjunction with the bingo games.
888 has an expansive roster of casino games for their other sites, and you will find over 100 different titles for your enjoyment right from your 888 Bingo account.
You can scroll through all your side game options right from the bingo screen, and when you select a title, the game will pop up in a separate window so you can enjoy both your bingo and slots action at the same time.
These games often keep players interested for longer, meaning your session may end up being extended by minutes or hours, giving you even more chances to win!
Conclusion
Our reviewers love the 888 brand, and seeing a full site dedicated to bingo is fantastic.
The site brings together everything we would like to see in a site – easy site navigation and registration process, a great array of games and jackpots, and an excellent welcome bonus.
Add in the 100 side games, and what you get is an excellent overall player experience, along with the safety that comes from a UK-licensed, publicly traded company.
We are confident you will have a fantastic time playing with 888 Bingo.