Gambling in Louisiana: Laws, Best Gambling Sites and More
Louisiana Gambling Law Overview
Casino Gambling: Legal
Poker: Legal

(in casinos only)

Horse Racing Betting: Legal
Dog Racing Betting: Legal
Lottery: Legal
Daily Fantasy Sports: Not Specified
Charitable Gaming: Legal
Social Gambling: Legal
Online Gambling: Not Legal
Louisiana gambling law is a strange mix of permissive and restrictive statutes. Almost every form of gambling popular in America is available in the state, and clear regulations have been written outlining what is and isn't legal. Private and charitable games are allowed and are popular, as is a state lottery system. Don't forget about Louisiana's 14 riverboat casinos and dozens of other commercial and tribal properties.
Louisiana is a vacation destination – home to New Orleans, as close to a den of sin as still exists in the American landscape. It's also a hunter's paradise. People from nearby Texas, Oklahoma, and Arkansas can frequently be found hunting and fishing in Louisiana's vast tracts of wilderness. Legalized casino gambling is also a big draw for people living in nearby states that aren't friendly to gambling. We're looking at you, here, Texas.
Louisiana is a well-known gambling destination. The state is home to a variety of legal casino gambling options, from slot machines at race tracks to full-fledged commercial casinos, riverboat casinos, and tribal resorts. Before we launch into an investigation of Louisiana's gambling laws, it's important to have some context. The facts below should put the legal mumbo jumbo in the section below in perspective.
Louisiana Gambling Stats & Key Info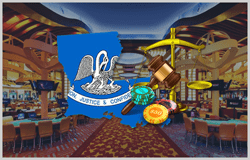 Age Requirements: 18 for racing, 21 for casino gambling
Approximate Annual Gambling Revenue: $2.1 billion
Approximate Annual Gambling Taxes: $675 million
Number of Commercial Casinos: 16
Number of Racinos: 4
Number of Tribal Casinos: 4
Casino Regulatory Body: Louisiana Gaming Control Board
Lottery National Rankings: n/a
Louisiana is not a wealthy state, thanks in part to the cycle of oil booms and busts that began in the 1970s. The $2 billion-plus that the state earns from legal gambling represents a significant portion of the state budget. Louisiana teaches it children, repairs its roads, and recruits new citizens using money played into the state's many slot machines and gaming tables. Below, we've analyzed the state's gaming laws to provide a clear picture of the legal status of several forms of gambling in the state.
The Legal Status of Gambling in Louisiana
Gambling is a big part of Louisiana's history, and an even bigger part of their economic present. Tourism contributes a big chunk of revenue to the state, and thanks to the presence of commercial and tribal gaming all over the state (particularly in the southern portion), gambling is a large part of the state's tourist trade. Between lotteries, legalized casino gambling, horse and dog race betting, charitable games, and legal private gaming, the state's gaming law is among the most-relaxed in the American South.
Casino Gambling
Let's start with casino gambling – yes, casino-style gaming is legal and available in the state. In fact, Louisiana is the only American state besides Nevada where casino-style gambling is legal throughout the entire state. Even New Jersey, famous as the home of East-coast gaming hotspot Atlantic City, restricts gaming to Absecon Island only. Riverboat gambling makes up a significant portion of the state's gambling revenue. This is a cultural and political holdover from a time when only riverboats were allowed to offer games of chance and skill.
Casinos bring in some $700 million in revenue to the state each year, much of which the state funnels into its education and farm relief system.
Social Gambling
Betting in the privacy of your home, office, or other social environment – is provided for by Louisiana law. Provided that a game's host isn't profiting by hosting the game, doesn't charge an entrance fee, doesn't serve food in exchange for money, and basically doesn't touch money all night, the game is probably legal.
In the past, private game winnings were limited to $50 in a single day, but that statute was amended out of the state's penal code a couple of decades ago.
Charitable Gambling
Rules for charitable gambling in Louisiana mirror those found in other American states. All of a raffle, bingo, or casino night's profits must go to a state-recognized charity, and everyone playing has to be a legitimate member of the charity or the hosting organization. The state leaves most everything else up to municipal law, so that in some counties you don't even need to be a member of a group to participate in these charity games. That's led to widespread legal access to bingo and other raffle-type games in those parts of the state without easy access to casino-style bets.
Is Online Gambling Legal in Louisiana?
No – online gambling is not legal in Louisiana. Louisiana is one of a few US states with an express prohibition against online gambling.
Here's the relevant statute, which prohibits "gambling by computer":
"Gambling by computer is the intentional conducting of any game or contest whereby a person risks the loss of anything of value in order to realize a profit when accessing the Internet, World Wide Web, or any part thereof by way of any computer, computer system, computer network, computer software, or any server."
That's an air-tight prohibition. This law covers both the Internet and the World Wide Web – a savvy distinction for a stuffy legislative body. The law also covers all devices, so whether you use a smartphone, laptop, or tablet (or any device that becomes popular in the future), you're placing an illegal wager.
Louisiana is serious about this law, too, based on the size and scope of the penalties. From the state's penal code: "Whoever commits the crime of gambling by computer shall be fined not more than five hundred dollars and/or imprisoned for not more than six months." That's a stiff penalty for a first offense – though it's technically still a misdemeanor. The crime is a felony starting at the second offense, and punishable by a fine of $1,000 and imprisonment for not more than 9 months.
Here's how tough Louisiana's anti-gaming penalties are:
In some states, even some in the American South, a person's first two or three convictions for simple gambling are all light misdemeanors. After just two arrests for breaking Louisiana's gaming laws, you're branded a felon, and you'll have your voting and gun-ownership rights taken away.
We want to point out an important caveat to all our talk about Louisiana's tough laws.
No one has ever been prosecuted under the provision against gambling by computer.
The state government doesn't have the resources, information, or authority at the local level to investigate and arrest an individual for laying a wager on Monday Night Football. Yes, the state's justice system has acted against illegal gambling plenty of times.
But never have they charged someone for placing an illegal Web-based wager.
Louisiana Daily Fantasy Sports Law
A bill that would have fully legalized betting on daily fantasy sports websites in Louisiana was killed just days before we began putting together this page on Louisiana gambling law. The bill was killed by its own sponsor in the middle of a state legislative session, thanks to a huge show of opposition from a handful of lobbying groups from the betting industry.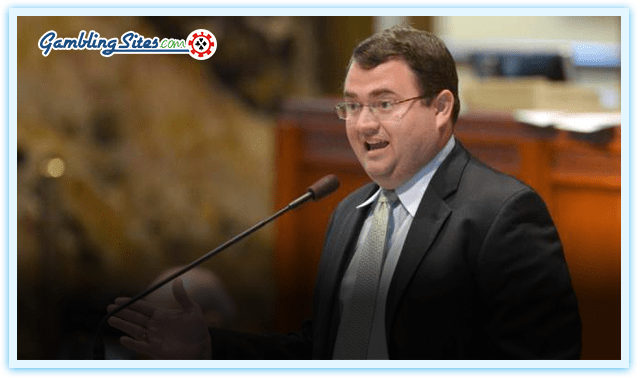 The goal of HB475 was to create a specific carve-out in Louisiana's gaming law that would separate fantasy sports in all forms (including DFS) from the state's definition of illegal gambling. For his part, Rep. Lopinto says this was a common-sense move meant to protect the spirit of the bill. The action was technically a "voluntary deferment," and not a true death. Voluntarily-deferred bills are eligible for repeat action in the next legislative session.
Opposition to HB 475 came in the form of the Louisiana Family Forum and a consortium of brick-and-mortar gaming interests. Strangely enough, the bill passed the state house with almost no opposition, only running into a brick wall when the bill landed on the desks of the State Senate Judiciary Committee.
By deferring the bill, Lopinto avoids a potentially deadly up-or-down vote which could prevent the issue from being taken seriously in future session. Had Lopinto or the fantasy sports lobbying interests backing him believed the bill could stand up to a simple vote, we may be having a totally different conversation about DFS betting in Louisiana right now.
Louisiana is a very progressive state in terms of its land-based gambling law, though the state is downright frosty on Web-based betting. DraftKings and FanDuel have long since pulled out of Louisiana, due to concerns over the state's far-reaching ban on Internet betting. Much of the concern on the part of family advocacy groups was the hourly nature of DFS contests – members of the Louisiana Family Forum were concerned that unlike season-long fantasy contests, DFS bettors can "enter games hourly, if they want."
The fantasy sports lobby has been hard at work in Louisiana for the past year, attempting to get the two sides of the debate to come together with some kind of solution. DFS sites are working on an education campaign to clear up some standard misconceptions they come across related to the DFS industry. According to reports, these groups didn't expect the bill to pass this session, and neither did the sponsor. The goal has always been to build the groundwork for future legislation. Lopinto points out that the FSTA proved through polling that some 70% of Louisiana citizens support the full legalization of fantasy sports betting. He also points out that Louisiana's two biggest professional sports franchises, the New Orleans Saints and the New Orleans Pelicans, have signed on to his version of the bill.
Where Can I Gamble In Louisiana?
Delta Downs 2717 Delta Downs Dr, Vinton, LA 70668
Diamond Jacks Casino Bossier City 711 Diamondjacks Blvd, Bossier City, LA 71111
Eldorado Casino Shreveport 451 Clyde Fant Pkwy, Shreveport, LA 71101
Evangeline Downs 2235 Cresswell Lane Extension, Opelousas, LA 70570
Fair Grounds Race Course 1751 Gentilly Blvd, New Orleans, LA 70119
Golden Nugget Lake Charles 2550 Golden Nugget Boulevard, Lake Charles, LA 70601
Harrah's Louisiana Downs 8000 E Texas St, Bossier City, LA 71111
Harrah's New Orleans 228 Poydras St, New Orleans, LA 70130
Hollywood Casino Baton Rouge 1717 River Rd, Baton Rouge, LA 70802
Horseshoe Casino Bossier City 711 Horseshoe Blvd, Bossier City, LA 71111
Isle of Capri Casino Lake Charles 100 Westlake Ave, Westlake, LA 70669
Choctaw Pines Casino 149 Chahta Trails, Dry Prong, LA 71423
L'Auberge Casino Resort 777 Ave L'Auberge, Lake Charles, LA 70601
L'Auberge Casino Baton Rouge 777 L'Auberge Ave, Baton Rouge, LA 70820
Margaritaville Resort Casino 777 Margaritaville Way, Bossier City, LA 71111
Paragon Casino Resort 711 Paragon Place, Marksville, LA 71351
Sam's Town Shreveport 315 Clyde Fant Pkwy, Shreveport, LA 71101
Treasure Chest Casino 5050 Williams Blvd, Kenner, LA 70065
Online Gambling Options in Louisiana
Because online gambling is explicitly illegal in Louisiana, you don't have any legal options for placing Web-based wagers. This is not to say that online casinos don't do business with people in Louisiana – not surprisingly, they do.
The fact that these casino websites are run offshore, far from the purview of US gaming and law enforcement agencies, means they can do so without much fear of recrimination. We think the same goes for bettors who choose to place wagers with offshore gambling sites – it may be illegal, but the state of Louisiana doesn't have any legitimate means to track your activity, and the state has yet to arrest anyone for placing an online wager.
Recommended Gambling Sites for Louisiana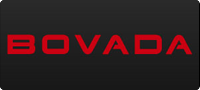 Bonus 50% up to $250
Read Review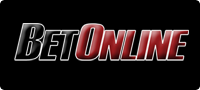 Bonus 100% up to $1000
Read Review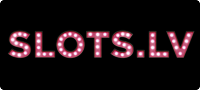 Bonus 200% up to $5000
Read Review
History of Louisiana Gambling Laws

Gambling banned in all of Louisiana except New Orleans
The first Louisiana Lottery is created
Gambling is outlawed in New Orleans

Pari-mutuel betting is legalized
State lottery and casinos re-legalized
First Louisiana tribal casino built
Further Reading on Louisiana Gambling Law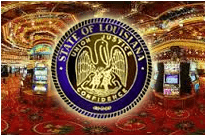 Louisiana Gaming Control Board Rules & Regulations
It's not the most enjoyable read – we wouldn't take it down to the beach with a bucket of beer or anything – but it's a critical resource for anyone researching LA gambling law. There's a handy table of contents if the size of the thing is intimidating for you. We found the lists of current and emergency statutes particularly useful during the creation of this article.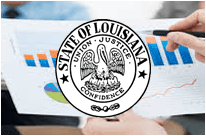 Louisiana Gaming Control Board's Annual Report
If you want to see information on revenue at specific Louisiana properties or get a feel for the overall attitudes towards gambling in the state, you've got to check out this report. A new one is issued every year around the month of March. For the past ten years, this report has shown the steady increase in revenues from the state's various gambling institutions. That's been our favorite part of reading this annual micro-report on all things Louisiana gaming.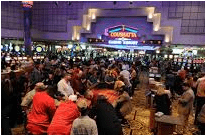 Legal & Illegal Gambling in Louisiana
We're not lawyers, so we like to look at legal opinions when researching articles like this. This opinion, actually written by two lawyers working together, states in plain language what games are legal and what games are not. It's a common sense explanation of some of the concepts we outlined above, and we think it's the perfect enrichment tool for our article.
In Summary
In some ways, Louisiana gambling law does gamblers a lot of favors. It spells out what you can and can't do, and it gives explicit penalties for breaking those laws. It also gives state residents permission to play games that citizens from other US states don't have access to – slots, table games, poker, etc. The access to multiple commercial and tribal casino venues alone makes a move to Louisiana worth considering for gambling fans.
But in other ways, Louisiana isn't exactly gaming-friendly. Why the prohibition against online gambling? Other US states are increasing access to Web-based betting. It's clearly a move on the part of Louisiana to protect the state's vital gaming revenue.
If you can't bet online but you have a state-sponsored casino right down the road, what are you going to do?
You're going to spend your money right at home in Louisiana, and that's just how the government wants it.
Still, an active lottery system, an ever-expanding casino industry, and ample opportunities for parimutuel betting is worth a thumbs-up. We just wish that Louisiana would get into the online gambling game rather than ban it outright.