Gambling Laws in India
Online gambling is allowed throughout most of India, but it's not fully regulated in most states.
Sikkim is actively pursuing a regulated online gambling framework, and three other states have prohibited gambling online.
Those three states are Telangana, Andhra Pradesh, and Maharashtra. While online gambling is deemed illegal, no one has been charged with any offenses to date.
Gambling is a state-level governance issue in India, so the legality of various betting and gaming activities depends on which state you are in. However, there are a few federal laws that also affect gambling, both online and in-person.
We explain all about India's gambling legislation on this page. Let's start by looking at the big picture of India gambling laws.
Federal Gambling Legislation in India
There are three federal laws in India that affect gambling, but only one is about the act of gambling itself.
The other two laws affect online gambling because they govern online financial transactions.
Here is more information about each of these federal laws.
The Public Gambling Act of 1867
The most prominent of the federal gambling laws in India is the Public Gambling Act.
When the Public Gambling Act was passed, it only applied to the ten states that were still under British control at that time. Today, it applies to any state that does not have its own casino and betting laws.
According to the Public Gambling Act, it is illegal to operate a gambling house or be present inside one. The act goes on to define a gambling house and acts of gaming.
However, there was a notable exception. Section 12 of the Public Gambling Act states that skill-based games are not considered gambling.
"Act not to apply to certain games. Nothing in the foregoing provisions of this Act contained shall be held to apply to any game of mere skill wherever played."
Unfortunately, the definition of a skill-based game is equally unclear. Several court cases have been brought before India's court system to determine whether a specific game is considered a game of skill or chance.
In Dr. R. K. Lakshmanan v. State of Tamil Nadu [AIR 1996 SC 1153], India's Supreme Court ruled that the predominant factor, either chance or skill, will determine whether a game counts as gambling.
That court case determined that horse racing is a skill-based game, so India betting laws allow for legal horse race betting throughout the country.
It is surprising that the Supreme Court ruled that the predominant factor can determine whether a game is based on skill or chance. That seems to contradict India's Constitution, which defines gambling as follows.
"Any activity or undertaking whose determination is controlled or influenced by chance or accident or any activity or undertaking which is entered into or undertaken with consciousness of the risk of winning or losing."
An earlier case (State of Andhra Pradesh v K. Satyanarayana and Ors [AIR 1968 SC 825]) ruled that rummy is also a game of skill.
There have been a few amendments to the Public Gambling Act in more recent years. In 1970, the definition of gaming was updated to include "wagering or betting but does not include a lottery."
After continued confusion about the legality of lotteries, India passed the Lotteries Regulation Act in 1998.
This federal law gave states the right to create their own lottery regulations. The only rule is that lottery drawings cannot occur more than once per week.
Because the Public Gambling Act got passed in 1867, it was enacted long before internet gambling was even a figment of the imagination.
There are no references to online gambling, and it is unclear whether online casino sites would be considered a gambling house under India gambling laws.
The Foreign Exchange Management Act of 1999
Another federal law that affects the legality of online gambling in India is the Foreign Exchange Management Act (FEMA), which got passed in 1999. It is a financial act that centers around international trade and currency exchange.
Most of the Foreign Exchange Management Act does not apply to individual people or is unrelated to gambling. So, we will only focus on the one part that does apply to legal online gambling in India.
If you deposit money into an online gambling account in a currency other than Indian rupees, that could be considered an illegal way of exchanging currency.
Online gambling sites have two options that help customers enjoy their services without violating FEMA.
The first option is to accept transactions in rupees. But, accepting the currency does not force you to process transactions with it.
So, online casinos and betting sites may use geolocation software to determine your location. They can restrict transactions that begin in India so that they can only be conducted in rupees.
That option works, but it adds unnecessary work for both the site and the gamblers.
Most online gambling websites choose the second option, which is to advise gamblers from India to use electronic wallet payments instead of credit or debit cards.
Electronic wallets have different foreign exchange rules, so the gambling site can process your payment, no matter what currency it is, without violating FEMA. They also make processing transactions incredibly easy for customers.
If you are gambling online in India, you may have limited access to banking methods. That is because of the Foreign Exchange Management Act.
Keep that in mind when you are looking for an online casino or betting site.
The Information Technology Act of 2000
The last of the Indian gambling laws at the federal level is the Information Technology Act of 2000. It is a broad law that applies to almost any type of online activity.
There is nothing in the Information Technology Act that implies that online gambling in India is illegal. In fact, the law does not even mention gambling in particular.
However, there is a provision that gives the Indian government the right to block foreign websites as it deems necessary.
The government can require internet service providers to block access to certain websites, and it has already done so for some online gambling sites.
It is not clear why specific sites have been blocked or if they will become available again.
You will want to be aware of this possibility when you are gambling online in India, especially if you are using an unlicensed site.
India Gambling Laws By State
State online gambling laws supersede federal gambling laws in India. If you are in a state that does not have any gambling legislation, the Public Gambling Act will apply.
Those of you who happen to be in one of these states will have different betting and gaming legislation that you should know about.
Nagaland Gambling Laws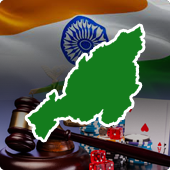 Most gambling laws prohibit either prohibit the activity entirely or regulate and legalize gambling. The Nagaland Prohibition of Gambling Act takes a different approach to online gambling in India.
It prohibits all online gambling where chance outweighs skill. But it offers licenses to companies that want to offer online games of skill, including poker and rummy.
The act is even more interesting because it is a licensing act. Nagaland's Finance Commissioner oversees licensing, and according to the law, any corporation in India can apply for a license.
That is particularly interesting because it implies that a corporation that receives a license from Nagaland would be able to legally offer its services to other states in India.
However, the law does stipulate that those corporations cannot operate in a state that explicitly outlaws games of skill.
Both the corporation and its technology servers must be located in India to qualify for a skill-based gaming license from Nagaland.
Foreign operators that already offer online casinos or poker sites do not meet those requirements, so they will not get approved for a Nagaland gaming license.
Another stipulation also specifies that corporations that offer games of chance are not eligible for the skill-based gaming license. So, online casino operators do not qualify for a license unless they only offer poker.
The benefit of having state-licensed online poker sites is that Nagaland would audit the companies to ensure that they are operating fair games and protecting customers' interests.
Nagaland's Gambling Act is unique, and it could be an excellent way to bring regulated poker to India.
However, there are so many foreign operators that already provide poker to India's players without a license.
These companies are unwilling to give up their casino games to qualify for a license, mainly because they have been allowed to operate without one.
Sikkim Gambling Laws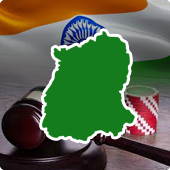 Sikkim is one of the most progressive states in India as far as gambling legislation is concerned. The state has legalized brick-and-mortar casinos and created a regulated online gambling industry.
In 2008, Sikkim passed its casino licensing act, and the state's first land-based casino opened in 2009. By 2010, they started accepting applications for three online casino licenses.
The state's location affected their decision to create a casino industry. Sikkim is a small state that is located in the northern part of India between Nepal and Bhutan.
Before 2009, many Indian gamblers traveled through Sikkim to get to casinos in Nepal. The state wanted to keep that revenue in the country, so they authorized land-based casinos in five-star hotels.
Adding two land-based hotel-casinos was an excellent way to support Sikkim's tourism industry. The state is popular with travelers who come to see the beautiful Himalayan mountains.
Most of the casinos' customers are tourists, but Sikkim residents also appreciate the convenience of having two casinos available.
Sikkim authorized online gambling beginning in 2010. Several casino operators applied for a license, including William Hill and Betfair.
Three of those companies received a provisional license that would allow them to start operating online casinos as soon as they paid their fees. Ten additional companies received letters of intent.
However, none of these companies ever launched a casino website in Sikkim. The one online gambling site in Sikkim is PlayWin, which only offers online lottery sales.
They may have decided it wasn't worth competing with illegal bookmakers. Still, the most probable reason is that Sikkim's small population was not lucrative enough to justify the cost of the licensing fees and taxes.
When the Sikkim Casinos Act was initially passed, it included language that implied that licensed casino operators would be able to offer their services throughout India,
The federal government stepped in and informed Sikkim's officials that they did not have the authority to authorize legal gambling in India as a whole.
Once those casino operators realized that their customers would be limited to the 619,000 people living in Sikkim, they knew that they would probably not get enough players to make their efforts profitable.
Sikkim has the most progressive online gambling legislation in India, but it doesn't benefit anyone because there are not enough players to attract the largest casino operators.
Goa Gambling Laws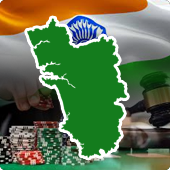 Another state that legalized land-based casinos in five-star hotels is Goa. It is a small state on the Western coast of India and is popular with beach travelers who want to visit the Arabian Sea.
Goa wanted to increase tourism revenue in the early 2000s, and their first step was to pass casino laws. The first land-based casino opened in 1999, and for a while, it seemed like the state would only allow one casino to operate.
In 2007, the state's government announced that it would create several more casino licenses. Today, there are eight casinos on land and five casino cruises that operate on the Mandovi River.
All of Goa's casinos charge an entry fee, ranging from 700 rupees up to 6000 rupees. Some casinos charge the same entry fee all the time, while others raise the price on weekends or during peak seasons.
The entry fees cover the cost of unlimited alcoholic beverages and food at most casinos. Some casinos offer a voucher worth 500 or 1000 rupees to use on any of their games.
| | | |
| --- | --- | --- |
| Casino | Location | Entry Fee |
| Chances Casino | Vainguinim Valley Goa | 750-2000 rupees |
| Casino Carnival | Goa Marriott Resort | 1500-2000 rupees |
| Casino Strike | Grand Hyatt Resort | 2000-2500 rupees |
| Dunes Casino | Zuri White Sands Resort | 700 rupees |
| Casino Paradise | Neo Majestic Hotel | 1000 rupees |
| Casino Palms | La Calypso Hotel | 1000 rupees |
| Crown Casino | Crown Hotel | 1000 rupees |
| Deltin Suites | Deltin Suites Hotel in Bardez | 2000 rupees |
| Deltin Royale | Panjim | 2000-3000 rupees |
| Deltin Jaqk | Panjim | 1500 rupees |
| Majestic Pride | Panji | 2000-3500 rupees |
Telangana, Andhra Pradesh, and Tamil Nadu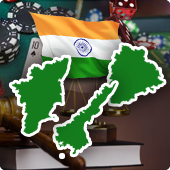 A few states have prohibited online gambling within their borders. Telangana was the first state to pass such a law in 2017. Andhra Pradesh and Tamil Nadi both followed in 2020.
There was a specific incident in Andhra Pradesh that prompted lawmakers to prohibit online gambling.
A young man committed suicide because of stress related to unpaid debts that he had accrued while gambling online.
After that incident, the state government decided that online gambling was too dangerous because it attracted a younger crowd of gamblers. They passed their law prohibiting it in September 2020.
The laws in all three of these states are remarkably similar. They all make it illegal to gamble online in almost any form, including sports betting, lottery sales, and even rummy.
If you get caught gambling online in any of these states, you could face up to six months in jail and a 5,000 rupee fine for your first offense. The consequences can go as high as two years in jail and 10,000 rupees for operators and repeat offenders.
It is challenging for law enforcement to enforce online gambling laws. They do not have the tools and resources to track everyone's activity on the computer and smartphone all the time.
Andhra Pradesh is attempting to get around this issue by convincing the Indian government to act on the Information Technology Act.
They have asked the government to shut down more than 132 betting sites by forcing internet service providers to block these websites in the state.
Chief Minister Reddy says that anyone who assists online gambling sites in their operation can be held liable for violating Andhra Pradesh's Gaming Act. This includes service providers that do not block access to online casinos and betting sites.
If you happen to live in Telangana, Andhra Pradesh, or Tamil Nadu, you may want to exercise caution when using online gambling sites.
But it seems clear that the government officials are more interested in punishing the casino operators and internet service providers than individual players.
Other Forms of Legal Gambling in India
The federal and state gambling laws in India that we have looked at already focus on casino games, in particular. However, the definition in the Public Gambling Act of 1867 also includes sports wagering.
There are two main exceptions to India's gambling laws.
Horse racing is legal throughout India, and there are several live racetracks throughout the country. It is legal to bet on these races, and they have on-site bookmakers available. They also have off-track betting facilities.
Betting on horse races is legal in India because it is considered a game of skill. The Public Gambling Act of 1867 exempts skill-based games from the definition of gambling.
The Supreme Court ruled that horse race betting is a game of skill in Dr. R. K. Lakshmanan v. State of Tamil Nadu. That case was not decided until 1996, but horse race betting has been going on for much longer.
Another form of legal gambling in India is the lottery. The Lotteries Regulation Act of 1998 gave each state the right to authorize lotteries if they choose to. There are some rules, including a once-per-week limit for draw games.
Horse race betting and lotteries are the only two legal forms of gambling in India. All casino games fall under the Public Gambling Act.
Overseas Gambling Sites for India
Many people wonder if it is legal to use online gambling sites that operate in countries outside of India.
There are dozens of online casinos and sports betting sites that accept bets from players in India.
Most of these sites are licensed and regulated in other countries, so they are operated legally.
None of the federal gambling laws in India prevent overseas sites from operating and accepting players from India.
Players do need to be mindful of processing financial transactions with foreign sites. You need to handle all transactions in rupees instead of a foreign currency or use an electronic wallet instead.
If an online casino accepts credit card deposits in a different currency, they would be violating India's Foreign Exchange laws.
Anyone in India can access and use these sites. However, three states have explicitly prohibited online gambling.
You could potentially face criminal charges in these states, but the government is more focused on pressing charges against the operators than individual players.
As long as you are aware of the potential risks and the foreign currency laws, you should be able to continue using overseas gambling sites without concern.
History of Gambling Laws in India
India is certainly not as significant as gambling destinations like Las Vegas and Macau. The country's modern gambling industry is disappointing compared to what you can find in those cities.
But that was not always the case. Some of the earliest records of gambling come from India, and some of the games we are familiar with originated there.
The Vedic religion, a precursor of modern-day Hinduism, dominated India for centuries. Two prophets realized that the wisdom of the Vedas was not accessible for ordinary people.
They created two ancient Sanskrit texts, known as The Ramayana and The Mahabharata. Both of these epic stories contain some of the earliest known references to gambling.
The Ramayana refers to games of chances, including gambling boards and dice games. These references are believed to date back to 7300 B.C.E., and scholars believe the boards were used to play an early version of chess.
By the 15th century, gambling was a prominent activity throughout India. It was a well-regulated industry, with rules about fairness that gambling houses had to follow.
The first examples of a gambling tax were also created around the same time. Indian kings and officials enforced gambling house rules so that the patrons would be willing to pay these taxes.
In the 18th century, the British colonizers brought cricket to India, and it quickly became one of the most popular sports in the country. The rise of cricket also increased the interest in sports betting options.
Britain soon realized that gambling was rampant in India. They attempted to control it by creating the Public Gambling Act in 1867.
That law continues to govern gambling in India as a whole, but the Constitution also gave states the right to create their own laws for betting and gaming.
Here is a timeline of gambling legislation in India.
1867
The Public Gambling Act passed.
1947
India gains independence from Britain.
1976
The Goa, Daman, and Diu Public Gambling Act, passed, allowing for punishment for gambling.
1992
The Goa Gambling Act was amended to allow for slot machines in five-star hotels.
1996
Further amendments to the Goa Gambling Act allowed table games so that five-star casinos could operate full casinos.
1996
Supreme Court Case: R. K. Lakshmanan v. State of Tamil Nadu rules that horse race betting is a skill-based game.
1998
India passed the Lotteries Regulation Act.
1999
The first Indian casino opens in Goa.
2007
Goa expands the number of casino licenses and authorizes riverboat casinos on the Mandovi River.
2008
Sikkim passes the Sikkim Gambling Act to authorize casinos.
2009
The first casino opens in Sikkim.
2010
Sikkim begins accepting applications for online gambling licenses.
2016
Nagaland Gambling Act passes, allowing online skill-based games, including poker.
2017
Telanagara prohibits online gambling.
2020
Andhara Pradesh and Tamil Nadu prohibit online gambling.
How India's Gambling Laws Affect You
If you live in India, or you are planning a vacation there, you need to know how India gambling laws will affect your opportunities.
There are plenty of land-based casino options in Goa, and two more casinos are available in Sikkim. If playing casino games is a significant part of your vacation plans, you should choose one of these two tourist destinations to visit.
When you can't make it to one of those land-based casinos, you can gamble online. Using an overseas online casino or betting site is safer than interacting with a black market bookmaker.
There are a few states that prohibit online gambling. If you are in one of those states, you should be aware of the potential risks of using one of those sites. You may want to consult with an attorney to be sure.
Your best option for a wide variety of gambling options, including casino games and sports betting, is to use one of the online sites we recommended