Most casino games are based on luck or chance. No matter how good you are, you can't force the roulette ball or craps dice to land on a particular number.
Fortunately, there are a few casino games that require skills instead of good luck. There are also lots of other skill games that you can gamble on.
There are many online casinos with skill games, and there are other gambling sites where you can play skill-based games for money.
Keep reading this page to find out where to play skill games online for money, how these games are different from traditional casino games, and which skill games you might want to play. We also have guides to a number of popular skill games.
If you are ready to start playing real money online skill games, you need to find a quality casino site that offers the games you are interested in.
Here are our recommendations for the top online skill-based gambling sites. These online gambling sites are an excellent way to learn how to play games of skill, and they offer bonus money to get started.
We have chosen these sites because they offer an excellent variety of popular skill games. They also meet our standards for security, convenient banking, and overall quality.
If you are interested in playing a variety of games of skill for money, you might also want to check out our complete guide to quality online gambling sites.
Sports betting is another example of a type of gambling that requires a lot of skill.
It is not the same as the skill-based games we are going to cover on this page, as there are lots of things outside your control. But you can become skillful enough to consistently make money from betting sports.
The following guides will help you develop your sports betting skills and show you the best sportsbooks for betting online.
Most of the sites we recommend are online casinos that offer both skilled games and games of chance.
We generally choose to recommend online casinos with skill games because they are better prepared to offer skill games online for money. They already have the banking methods and bonuses in place to offer the best value and convenient transactions.
You can also use the same online casinos to play skill-based gambling games for free if you want.
We think that online casinos are the best option, but we want to make sure you know about other places where you can play games of skill for real money and for free.
Here are a few other examples of skill game sites online.
Before you start gambling on skill games, you need to know how we define that term. What are skill games, and how do they compare to traditional gambling games in the casino?
When you consider all of the different types of games you can gamble on, they can get separated into three categories.
On the one hand, you have games where the outcome is entirely based on the luck of the draw. No amount of skill or strategy can affect the game's outcome.
Skill games represent the other end of the spectrum. They are games where you have to rely on strategy and skill to win. There is some variance, but strategic players know how to play the hands they get dealt.
Then some games fall somewhere in the middle. Blackjack is an example of a game in the middle. It requires skill to know when to hit or stand, but the outcome still largely depends on the luck of the draw.
Here is an overview of the gambling games that fall into each of these three categories.
You might be surprised to see games like chess and backgammon listed as skill games for gambling. Chess is not a game you find in a casino.
That is because skill games are not limited to traditional forms of gambling.
In some cases, the gambling aspect is simply betting that you will win a game that may not otherwise involve gambling. For example, when you play rummy for money, you bet on the winner of each round.
Many online gambling sites are incorporating more gambling games that need skill because younger gamblers are less inclined to play games of chance.
Players who want to have some control over the game's outcome strongly prefer skill-based gambling or mixed games. However, these games take longer to learn and master than simple luck-based games.
Poker is one of the most common games of skill in the casino because it incorporates betting as an integral part of the game.
The skill aspect of poker is learning how to put your opponent on a range of hands, and then using that information to induce mistakes. Skilled poker players make fewer mistakes than amateurs.
Some people claim that poker is a game of chance, but that is usually an issue of interpreting gambling laws. You can find out more about why we think poker is a game of skill on our website.
Now that you know the difference between games of chance and skill-based games, we want to introduce you to some of the best skill games.
All of these games are popular options on gambling sites with real money skill games.
Rummy is undoubtedly one of the most prevalent card games in the world. That is partially because there are so many different ways to play rummy.
You can play gin rummy, canasta, pinochle, Rummikub, 21-card rummy, and contract rummy. Those are just a few of the many rummy variants that are available worldwide.
No matter which rummy variant you play, the objective is to create melds known as sets and runs.
A set is three cards with the same value, such as three jacks. Runs are three or more cards of the same suit in consecutive order, such as 8-9-10 of spades.
Typically, each round of rummy lasts until one player runs out of cards by creating melds. After the round has ended, you tally up the score according to the variant rules.
You can learn more about rummy and the different variants by checking out our rummy guide.
Understanding the basic concept of various games and knowing how to win at skill games are two very different things. Chess is the perfect example.
It is a two-person game where each player takes turns moving pieces across the board. They have sixteen pieces each, and each piece has specific types of moves it can make.
The objective is simple; capture your opponent's king in checkmate.
Once you understand the various moves each piece can make, you know enough to play chess. You might even know enough to win a few games.
That is not the same as mastering chess strategy. Grandmasters know how to think of several moves at a time and how to adjust their strategy based on their opponent's moves.
The only way to master the game of chess is to practice. Gambling sites with skill games can be an excellent resource.
Chess is not traditionally a gambling game, and professional chess players typically earn money by winning tournaments. However, some gambling sites have developed chess variants that combine chess and gambling.
You can learn more about this game by checking out our chess guide.
Spades is a unique skill-based game because the skill you need is the ability to estimate how many tricks you will win correctly.
Each turn in a game of spades is called a trick. To win a trick, you have to lay down the highest card of the matching suit. Spades always beat other suits.
Before each round begins, the players will bid on how many tricks they think they will win. The scores are based on how accurately you bid.
Scoring a game of spades is the most complex part of the game. You can learn more about spades scoring by checking out our spades guide.
As with most games of skill, there are several different ways to play Spades. For example, you can play with jokers that trump all spades, or you can play in teams.
Poker represents the most extensive collection of gambling games that require skill. There are dozens of different poker variants, including Texas Hold 'Em, Omaha, Razz, five-card draw, and seven-card stud.
The goal in each poker game is to have the best hand or to convince other players to fold because they think you have the best hand.
In some variants, the best hand is actually the lowest-ranked hand.
You can learn more about each poker variant by reading our poker guide.
Traditional poker games are different from video poker and casino poker variants. Video poker is an electronic game that randomly deals five cards that you use to make the best poker hand possible.
Casino poker variants are games like Caribbean stud poker or Let It Ride Poker. These games have you compete against the dealer instead of other players.
You need some poker skills to win video poker and casino poker games. But they are not skill-based games because they are more random than traditional poker. They have a built-in edge against you.
The primary skill in traditional poker is using your bets and actions to influence other players. Poker variants that have you compete against the house lack that aspect.
So far, we have covered four of the most popular skill games you can gamble on. You don't have to limit yourself to those games just because they are more prevalent than others.
Here are a few other skill games that you might want to consider.
All of these skill-based gambling games are entertaining and challenging in their own way. You are unlikely to get bored playing any of these games because the more you play, the more new skills you will learn.
As we mentioned earlier, many casino games are mixed games that involve both elements of chance and skill.
Here are some ways you can use your skill to increase your odds of winning while playing popular casino games.
Many gamblers prefer mixed games because they offer the best of both worlds. They are easier to learn than skill-based games, but they are not as random as games of chance.
For more information about casino games, including detailed guides to each one, check out the following section of our website.
Anyone who plays video games knows that they require an entirely different set of skills than other games. Those skills are even more critical during video game tournaments.
The first-ever video game tournament took place in 1972, not long after the first modern video games were invented. Approximately two dozen players competed in a Spacewar tournament in Palo Alto, California.
Competitive video games have come a long way since then. Today, esports competitions attract thousands of players and even more viewers. Competitors are essentially playing skill games for money, as these tournaments award prizes to the winners and top finishers.
Esports is a broad term that incorporates many different video game tournaments. The most popular esports games include League of Legends, Counter-strike, and Overwatch.
In 2019, esports generated more than $1 billion in revenue. Most of that revenue comes from advertisements and sponsorships, but esports betting is another factor.
You can bet on esports competitions the same way you would bet on traditional sporting events. There are prop bets, moneyline wagers, and over/under bets to place. To be successful, you need to know about the video game players you are betting on and also master basic betting skills.
You can learn more about betting on esports by checking out our guide.
The more you learn how to play skill games, the more you will understand the importance of specific strategies that work for each game.
You might be a chess grandmaster, but your chess skills will not get you anywhere during a game of rummy. Our game guides are the best resources for learning game-specific strategies.
That being said, there are a few general strategies that can benefit anyone who wants to gamble on skill games for real money. Here are a few tips that will help you no matter what game you play.
Skill-based gambling is thrilling because it puts you in the driver's seat. You can use specific skills to increase your chances of winning.
There are several different kinds of gambling games that need skill, including card games, dice games, puzzle games, and more.
Games like rummy and poker are categories in their own right because they have dozens of other variations you can play.
No matter what game of skill you decide to play, you will need to study it before you start playing. These are not the kinds of games that you can pick up as you go along.
You are going to need an in-depth knowledge of the game to become a master. Our game guides are an excellent place to learn about games of skill because they include the basics and essential strategy tips. When you play the best online skill games for money, the more you know the better.
To start enjoying gambling on skill games, you can check out one of our game guides that we talked about already. Here are some others we have, too.
AUGUST
Casino of the Month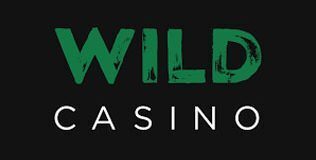 Welcome Bonus
250% up to $5,000
Read Review
Visit Site