Hide Bonus Offers
| | | | | |
| --- | --- | --- | --- | --- |
| #1 | Bovada Sports | 50% Up To $250 | Visit Site | Bovada Sports |
| #2 | BetUS | 125% Up To $2,500 | Visit Site | BetUS |
| #3 | MyBookie | 100% Up To $1,000 | Visit Site | MyBookie |
| #4 | Everygame | 100% Up To $500 | Visit Site | Everygame |
| #5 | BetOnline Sports | 60% Up To $1,000 | Visit Site | BetOnline Sports |
Odds and Prediction for Who Will Play James Bond Next

The next James Bond actor odds have been updated, so it's time to look at which actors move up or down the odds list. Some actors have been on the list for quite some time now, but there has yet to be an official replacement for Daniel Craig as the famous 007 agent.
Craig has had the James Bond role for quite some time now, but his era has come to an end. Before him, there have also been Bonds such as George Lazenby, Barry Nelson, David Niven, Sean Connery, Pierce Brosnan, Roger Moore, and Timothy Dalton.
There will probably be a James Bond for a long time and multiple actors will go on to play the role. There are a lot of great actors who could be the next James Bond after Daniel Craig, but who will don the suit and tie next?
Let's take a look at the latest James Bond odds to find out.
Daniel Craig's Exit and the Search for a New 007
Craig has been vocal about making his departure from the famed role of James Bond. He's stated that "Someone else needs to have a go," and has had trouble with his franchise time.
Bond has had problems with on-set injuries during his time as Bond. He almost quit the role after the 2015 film Spectre. He also joked that he'd rather slash his wrists than play the role again, but changed his mind for the last one, No Time to Die.
Craig broke his leg filming Spectre and ended up filming the movie with it. He didn't want to have surgery to recover because that would have pushed filming back nine months.
There was also another incident where Dave Bautista and Craig were in a fight scene, and Craig broke Bautista's nose.
Those injuries suffered onset can be traumatizing and tough to come back from. Understandably, Craig would not want to partake in something like that.
He ended up making his return for the last film and said he didn't want to regret not doing one more to finish it off. It's good that Craig fans got one more movie to send him off and transition into the actor who becomes the next MI6 agent.
Updated Odds for the Next James Bond Actor
Here are the next James Bond actor odds as of right now, but these still could change. We don't have an official target date for announcing the next James Bond, so rumors can come and go before it's officially announced.
With that being said, the two actors at the top of the next James Bond actor odds are Idris Elba and Rege-Jean Page. Both are very talented British actors that could take on the role and shatter our expectations.
They are the most likely ones to get the role right now, but nothing is even close to guaranteed at this point.
Other famous actors include Tom Hardy, Cillian Murphy, Henry Cavill, and more. Some of these actors have acknowledged the possibility of being the next Bond, but others haven't commented.
I am not convinced about the Tom Hardy hype, and you can see why he's a bad choice to play James Bond next.
There is a lot of dust around the rumors, and nobody is clearly out of the picture just yet. Let's try to make sense of some rumors and see which actors make the best fit here.
If you have someone in mind that you already want to bet on, make sure you head over to Bovada, where these bets are available at.
Bet on the Next James Bond at Bovada

Visit Site
Why Are Idris Elba and Rege-Jean Page Favored as the New Bond?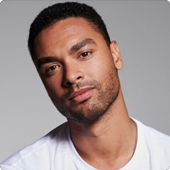 We have a tie at the top of the next James Bond actor odds. That would be between Idris Elba and Rege-Jean Page. Both actors are incredibly talented and would make a groundbreaking move in becoming the first James Bond actor of color.
It could be a perfect time for this, as Craig is stepping down from the role and the door could be open to a non-white actor finally taking over the reigns.
They would both be able to take over the role smoothly, as they have shown us time and time again how talented they are.
Elba has been nominated for 4 Golden Globes for Best Actor and has won one for his lead role in Luther.
Rege-Jean Page's career has taken off due to his performance in Bridgerton. He's one of the most up-and-coming actors on this list, and the Bond role could launch his career even more into stardom.
I will say that Elba's age could mean that Page has the advantage here of the two. Elba turns 50 in September of 2022, and the Bond role is known to be physically strenuous. That's a big reason why Craig did not want to continue the role.
Page is 33, so he could be in better shape to take on the physically demanding gig.
Either way, both actors would be incredible in the Bond role, but maybe they could get a couple more movies out of Page, given the 15+ year age difference.
Top Picks for the Next James Bond Movie
Outside of Elba and Page are some talented actors still. If the Bond franchise can grab someone on this list, I am sure that they won't be disappointed with the results.
Cillian Murphy is fresh off an awe-inspiring performance as Thomas Shelby in Peaky Blinders. He plays a gang member who plays a similar Bond role. The 45-year-old isn't at the ideal age, but they could still make it happen.
Murphy's statement could be at the perfect timing to be the next James Bond actor.
"I actually chose to leave Peaky Blinders because I wanted to explore new avenues, and new characters and new stories."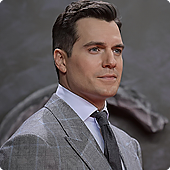 Henry Cavill was another potential option to replace Pierce Brosnon before Daniel Craig got the role. They could revisit the possibilities here, as Cavill would make for a great Bond.
If you were wondering if the next James Bond actor will be Henry Cavill, I wouldn't say your hopes should be crushed yet. The only thing here that could make things difficult is Cavill's new movie Argylle, which is a 2022 spy film.
Someone who seems like a perfect fit for the role is Richard Madden. He was incredible as Robb Stark in the Game of Thrones and the Eternals as Ikaris. The rumors of Madden being a top candidate to replace Bond have been around for some time now.
Madden's role in Bodyguard was also a highly praised one, and an unnamed producer had something quite interesting to say about Bodyguard's season 2.
"It depends on what happens with James Bond; we don't know yet." If that's true, then the rumors of Madden being the next Bond could be very real in the entertainment industry.
Potential James Bond Actors That Don't Have Odds
The list we have right now for who will be the next James Bond could be inaccurate and not even include the eventual actor to land the role. That said, there are tons of actors who could make sense here.
The James Bond role is iconic, and any actor would be honored to land the role. I would say that a younger and less established actor makes sense here, as being known as James Bond could make you a little less likely to be in other films.
You could also be wondering if the next James Bond is a woman as well.
Ryan Reynolds
Ryan Reynolds is quite the trickster, which makes him perfect for the role of Deadpool and maybe not James Bond. He created quite the stir when he said the following.
"I hear they're looking for a new Bond. Could you accept a Canadian sipping gin and tonic instead of a martini? If so, I'm interested."
He followed that up later with, "I wasn't even remotely serious here…" which quickly put the rumors to bed.
So, if you were hoping for Ryan Reynolds to be the next James Bond, I would strongly recommend preparing for the worst. He tends to pull some strings for fun, and that's exactly what he did here.
If you want another Reynolds film, check out our Deadpool 3 character predictions instead of being the next James Bond after Daniel Craig.
Paul Mescal
An actor that has had some very high praise the Bond films is Paul Mescal. Mescal said he's a huge Bond fan and will continue to be regardless. He didn't give any straight answer on if he were to accept the role if offered, but it sure doesn't seem like he would say no.
He's also at a perfect age of 26 for a long-term plan to be the next James Bond actor. His career is just getting started with his first official role in the 2020 short film, Drifting.
You can't bet on Paul Mescal as the next James Bond right now, but I would be interested to see where they place him if his name keeps circling around.
Tom Hiddleston
When imagining another Bond, you want the savvy and quick-wittedness to be a big part of it. Who else is savvier and more quick-witted than Tom Hiddleston?
Best known for his role as the God of Mischief in the Marvel Cinematic Universe, Hiddleston would make for a great James Bond. When asked about Bond, he didn't seem straightforward at all, but that might be him staying in his Loki character.
He could be a long shot, but Hiddleston has actually popped up with odds for this prop bet in the past. He'd also be incredible as 007, so if he gets odds again in the near future, he's someone to consider.
John Boyega
How about an ex-stormtrooper for the MI6 agent role? John Boyega has seemed motivated to get his name in the rumors, but they haven't grasped particularly hard anywhere. However, that could change as his attempt to be Bond could be granted.
He's at the perfect age of 30 to take on the role and has more than a decade of acting experience.
"We could show them something different; we still bring this sophistication. You know, James Bond has to be James Bond. But we could do something with that."
His interest is clear, and so is his acting talent.
Prediction for Who Will Be the Next James Bond Actor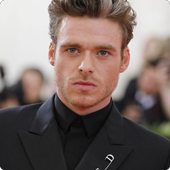 There could be more actors on the next James Bond actor odds that we haven't touched on but could still land the role. You can go a step further and say that the next James Bond isn't even on the list.
It's a huge role, and it seems odd for it to be vacant for this long. I expect them to make a well-educated decision here, given the time between Craig saying it's his last Bond film.
Craig wasn't a wildly popular household name before the role of Bond, so they can try and do the same thing here and grab someone who is a bit off the radar.
As for my bet on who is the next James Bond, I will go with Richard Madden (+1200). Like I said about Hiddleston, Bond is a very savvy character, and Madden perfectly fits that role.
He looks great in a suit, can easily pull off action scenes, and can top it off with an awesome one-liner. Madden is a very talented actor and is at the ripe age of 35 (36 in June), but he looks younger than his age as well.
Madden stands out as a great value, and an established actor that could be perfect for the James Bond role. You can bet on him – or any of the other actors discussed – at Bovada.