Guide to Betting on The Masked Singer
The Masked Singer is becoming a global phenomenon, with different versions airing worldwide. So, it's perhaps no wonder that gambling markets for The Masked Singer are widely available online.
Our guide to betting on The Masked Singer will help you make the most of these markets. It'll teach you everything you need to know, starting with the best The Masked Singer betting sites you should use.
Rank
Gambling Site
Exclusive Bonus
Get Started

#1

BetOnline Sports

60% Up To

$1,000

Visit Site

Visit Site

#2

Bovada Sports

50% Up To

$250

Visit Site

Visit Site

#3

BetUS

125% Up To

$2,500

Visit Site

Visit Site

#4

Everygame

100% Up To

$500

Visit Site

Visit Site

#5

MyBookie

100% Up To

$1,000

Visit Site

Visit Site
Gambling on awards shows like the Golden Globes, Academy Awards, BRITs, or BAFTAs has become increasingly popular. But these are scheduled on just one day. Betting on The Masked Singer, and other reality TV shows, offers many more wagering opportunities.
Mushrooms, broccoli, lips, popcorn… online sportsbooks have never seen such crazy betting lines as the ones that accompany The Masked Singer.
You can jump on board early or wait until the finale. Most online betting for The Masked Singer revolves around predicting the last man, woman, or character standing. But there are other options, too.
There's no need to be concerned with pleasers, teasers, if-bets, or parlays, though. It's quite straightforward to bet on The Masked Singer. In fact, the most challenging part is knowing which sportsbook to use. And we have you covered with our list of recommendations.
While we're going to focus primarily on The Masked Singer online betting in the US, you'll find that almost all the information and advice here applies regardless of the host, contestants, and panelists.
The mask is off with this betting guide for The Masked Singer. Let's get started.
The Masked Singer Odds and Predictions for 2022
Before we start with everything else you need to know, we should point you in the direction of our entertainment betting blog. Our resident experts provide regular updates on all kinds of entertainment betting markets, include The Masked Singer.
It's the best place to find the latest odds for The Masked Singer, along with predictions, recommended bets, and more.
What is The Masked Singer?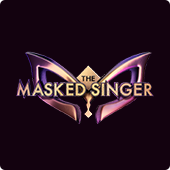 The Masked Singer is a competition show that started in South Korea in 2015. It has since become a worldwide sensation, replicated in 36 countries.
A trailer or highlights doesn't really do the show justice, as you have to catch everything from the clues to the performances and panelists' input.
The premise is an elimination-style singing competition featuring singers, actors, athletes, and influencers. Some are more well-known than others, but all of the contestants have name and face recognition.
It's those names and faces that are hidden, though.
Extravagant Costumes Hide the Singers' Identities
Singers hide behind the elaborate head to toe costumes. This isn't like Charlie Brown throwing a sheet over his head to be a ghost for Halloween. The wardrobe is jaw-dropping.
Custom get-ups transform celebrities into monsters, animals, and sea creatures, and you'll even find food disguises like popcorn and broccoli.
Each competitor is known by his or her costume, and that's how you'll find the odds posted on your favorite betting site.
Weekly Eliminations
A new season starts with 16 masked singers. Week after week, they perform and offer up obscure clues about their identities. They can change their voices and styles up a bit but have to do whatever it takes to be entertaining and mysterious at the same time to avoid elimination.
At the end of each episode, both the celebrity panelists and the audience cast their votes. The least popular singer is eliminated and goes through the unmasking ritual.
As the season progresses, the competition gets fiercer, and the last mystery performer standing becomes The Masked Singer.
These were the first three winners of The Masked Singer in the US.
Season 1 – Rapped T-Pain, aka Monster
Season 2 – Comedian Wayne Brady, aka Fox
Season 3 – Singer and former member of Xscape Kandi Burruss, aka Night Angel
In the US, The Masked Singer premiered on January 2, 2019. Since then, it's consistently received high ratings, making it one of the most-watched shows in its time slot. Season three premiered right after the Super Bowl in 2020 to 24 million viewers.
The Masked Singer Host and Panelists
In the US, Nick Cannon brought his hosting skills over to The Masked Singer from America's Got Talent.
While there are guest panelists from time to time, the four main panelists include Ken Jeong, Nicole Scherzinger, Jenny McCarthy, and Robin Thicke.
The Masked Singer Around the World
| | | |
| --- | --- | --- |
| Location | Name | First Broadcast |
| Australia | The Masked Singer | 2019 |
| Austria | The Masked Singer Austria | 2020 |
| Belgium | The Masked Singer | 2020 |
| Bulgaria | The Masked Singer | 2019 |
| Cambodia | The Mask Singer Cambodia | TBD |
| China | King of Mask Singer and Mask Singer | 2015 |
| Czech Republic Slovakia | Golden Mask | 2020 |
| Estonia | Masked Singer | 2020 |
| Finland | Masked Singer Finland | 2020 |
| France | Mask Singer | 2019 |
| Germany | The Masked Singer | 2019 |
| Greece | Masked Singer Greece | 2021 |
| Hungary | Masked Singer | 2020 |
| Indonesia | The Mask Singer Indonesia | 2017 |
| Israel | The Singer in Mask | 2020 |
| Italy | The Masked Singer | 2020 |
| Latvia | Masked Voice | 2020 |
| Lithuania | Masks | 2020 |
| Malaysia | The Masked Singer Malaysia | 2020 |
| Mexico | Who is the Mask? | 2019 |
| Myanmar | The Mask Singer Myanmar | 2019 |
| Netherlands | The Masked Singer | 2019 |
| Norway | Maskorama | 2020 |
| Peru | The Mask | 2020 |
| Philippines | Masked Singer Philippines | 2020 |
| Portugal | The Mask | 2020 |
| Romania | Masked Singer Romania | 2020 |
| Russia | Mask | 2020 |
| South Korea | King of Mask Singer | 2015 |
| Spain | Mask Singer: Guess Who Sings | 2020 |
| Sweden | Masked Singer | TBD |
| Switzerland | The Masked Singer Switzerland | 2020 |
| Thailand | The Mask Singer | 2016 |
| Ukraine | Mask | TBD |
| United Kingdom | The Masked Singer | 2020 |
| United States | The Masked Singer | 2019 |
| Vietnam | The Mask Singer Vietnam | 2017 |
How to Bet on The Masked Singer Online
Betting on The Masked Singer is along the same lines as making predictions on reality shows like Survivor or other singing competitions, such as The Voice, Britain's Got Talent or American Idol.
You make your prediction for what you think is going to happen, check out the odds, and then place your real money wagers
Examples of Weekly Masked Singer Odds
The elimination format makes The Masked Singer an ideal betting market. Oddsmakers start with the original 16 competitors and adjust the lines as the season progresses.
For example, early odds on season four of The Masked Singer included the following prices.
A few weeks later, and the Sun was shining brighter.
Masked Singer Straight Bets
While you'll find some of The Masked Singer betting sites allow you to wager on who's beneath each mask, most of the odds are for straight bet predictions on the overall winner.
As a singer is eliminated, he or she is removed from the board. So, you could have a losing bet before the end of the season, but it's not possible to have a winning ticket until the season finale.
There are also prop bets based on specific elimination rounds, though, so winning money throughout the season is possible.
Compared to other entertainment wagers like awards shows held on one day, The Masked Singer could keep you busy for a while. After the results of each show, new odds are released. It's more like betting on sports with a new game and new betting lines every week.
The Masked Singer Betting Sites
If you're looking for a site where you can bet on The Masked Singer online, you probably noticed that we listed our recommendations at the top of this page.
We have a team of experts responsible for compiling that list. They don't select names at random. These are ranked as the best The Masked Singer betting sites for various reasons.
When you're betting real money online, regardless of whether it's significant or just a few dollars here and there, you want to know that you're treated fairly.
You don't want to settle for less than the best, and the best is what we recommend for betting on The Masked Singer online.
Before considering including an online sportsbook on our list, we make sure that it ticks off all of the boxes on our list of essential criteria.
Here are some examples of the things we look for.
A good reputation
Wide range of betting markets
Competitive odds
User-friendly website
Mobile site or app
Plenty of ways to deposit and receive payouts
A proven payout record
Enticing bonuses and promotions
Of course, it also needs to be a betting site that posts The Masked Singer odds on the end-of-season winner at least. And that ideally offers additional real money wagering markets.
Tips for Betting on the Masked Singer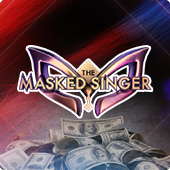 While we've got a few betting tips for you, number one on the list is to make sure you use the best sites for betting on The Masked Singer online.
The easiest way to do that is to choose from our list of top-ranked real money betting sites. If you prefer to make your own selection, please make sure you do some research. We wouldn't advise choosing just any old bookmaker without knowing more about the operation.
With that out of the way, let's move on the rest of our The Masked Singer betting tips.
Use More Than One Online Betting Site
You may want to register a betting account with a few different betting sites. One of the reasons is so you can take advantage of the best odds as The Masked Singer season progresses.
It's also beneficial to use more than one sportsbook so you can take advantage of different welcome and reload bonuses. Top-rated The Masked Singer online betting websites provide players with deposit-match opportunities, free bets, complimentary tournaments, and other perks.
So, if you spread your wagers around a bit, you can get in on more bonus action.
Panelists Account for 50% of the Vote
Another The Masked Singer betting tip is to pay attention to the panelists.
While the audience participates as well, the four panelist's picks count for 50% of the overall vote total. One show may have an audience that leans toward a particular contestant, but there's a new audience week after week.
The four judges are typically consistent, so it can pay to follow their lead.
Voting is Open Throughout the Season
Your timing also factors into your chances of success. If you bet on The Masked Singer as soon as the week one contestants are posted, you're flying blind.
You may get better odds, but it's challenging to pick a favorite until you get to see the singers in action for at least a few weeks.
Watch and Re-watch The Masked Singer
This betting tip is perhaps an obvious one. It's to make sure you watch the show. When you're looking for the most significant advantage in sports or entertainment betting, it helps to know your stuff.
That means, pay attention to the pre-season teasers as well as the weekly competition. That'll help you figure out who to bet on at any given point.
You can also re-watch performances on YouTube and through the network's website. Enjoy the performance the first time, and then go back and see how the audience and the panel responds during your second viewing.
Why Bet on The Masked Singer?
If you're reading this, you're probably a fan of The Masked Singer. So, if you like the idea of having some cash riding on the competition, it makes sense to place a bet or two on the series.
Entertainment bets are some of the most straightforward. It doesn't matter if you're a seasoned sports punter or you've never submitted a bet slip before; betting on The Masked Singer or any other competition or reality show is easy.
All you have to do is read through a list of contestants and pick your favorite. They're ranked in order from most to least likely to win.
There are a few other reasons why you may want to check out some of The Masked Singer betting sites, though.
Other Bets and Casino Games
Aside from sports and entertainment wagering, the top The Masked Singer betting sites that we recommend provide other real money gambling opportunities. You don't need to make your prediction and exit the scene.
You can pop over to the casino, play some real money slots, or take a virtual seat at the blackjack table. You'll also find esports and virtual sports, plus other prop bets that you might be interested in pursuing.
Free Bets and Other Player Perks
We touched on the bonuses and promotions offered by betting sites. But, you may even be able to place a bet on The Masked Singer for free, depending on the bookmaker you choose.
Some operators promote free bets, while others will match your initial deposit by 50%, 100%, or even more.
Plus, if you're interested in other types of online gaming, you could also get in on free spins, tournaments, and other perks in the casino and poker room.
Make it a Group Competition
How about making online betting on The Masked Singer a group activity? You could get your family or friends together and combine resources, like a lottery pool. Or, you could each register a betting account on the same website, establish a bet limit, and see who comes out ahead.
There are all kinds of reasons for betting on The Masked Singer, but the primary one is that it's just plain fun.
Make Money Betting on The Masked Singer
While you could visit one of the best The Masked Singer betting sites and pick a favorite from amongst the contestants without knowing anything about the show, being a fan makes it so much more fun.
Week after week, as you're tuning in trying to match a voice with a celebrity and decide who is mask-worthy enough to stay in the competition, you could get some cash in the contest. Wouldn't it be more fun to be right and be rewarded for your efforts?
All of our top recommendations for places to bet on The Masked Singer online are reputable, and their services cover everything you need, from banking to bonuses to customer service. You'll even find mobile versions of each website.
You can stay right where you are on the sofa in front of the TV and just grab your smartphone to make your picks.
July
Sportsbook of the Month

Sign up Bonus
60% Up To $1,000
READ REVIEW
Visit Site
X