Betting on the Rugby World Cup
Betting on the Rugby World Cup is fun. As plain and simple as that sounds, there is no denying how exciting it is to win your wagers on the big matches of the sport's greatest tournament.
But rugby bettors are always looking for that little bit of an edge when gambling on the Rugby World Cup, and that's where we come in. After all, our team of rugby betting experts knows the ins and outs of the game, and love nothing more than coming up with ways to maximize your chances of making money on your RWC bets.
Included in this guide you will find information on the next edition of the tournament, a look at the history books, and the best betting sites for the Rugby World Cup. More than this, you will find basic and expert Rugby World Cup betting tips that will take your game to a whole new level.
Let's get started on what you need to know for the next Rugby World Cup.
Betting on the 2023 Rugby World Cup
Here are the key facts for the upcoming edition of the Rugby World Cup.
Hosts: France
Date: Sep 8, 2023 – Oct 21, 2023
Defending Champions: South Africa
Tournament Betting Favorites: New Zealand
You can add to the key facts above the bands that you can see below for the upcoming Rugby World Cup.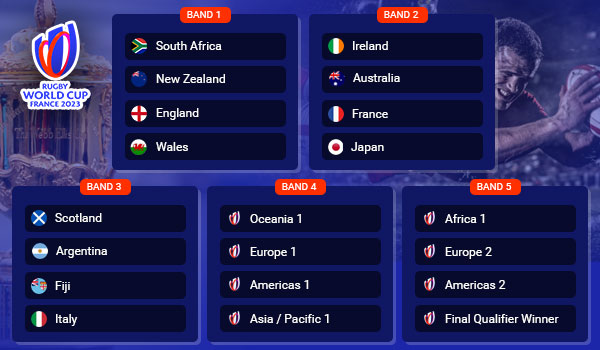 As you can see, the likes of South Africa, New Zealand, England, and Wales are in Band 1. That's hardly a surprise and these are the teams that should be fighting for the title in the upcoming edition of the Rugby World Cup.
There are plenty of spots left in the latest bands, but you won't find any notable betting favorites there when it's all said and done.
Our in-house Rugby World Cup betting experts will be providing extensive coverage of the tournament, up to and throughout the entirety of France 2023.
You can get your hands on some of the latest 2023 Rugby World Cup news and other content from our writers, below.
The first one goes through the early Rugby World Cup odds and explores the favorites. New Zealand is the team to beat, but the likes of England, France, and South Africa won't go down without a fight.
In the second post you'll see a dissection of the draw and the road to the final from each group. It's important to know what each contender is likely to face before betting on the RWC 2023.
You can also find more content for the Rugby World Cup in 2023 via our rugby blog. Make sure to check in regularly for more popular content like the above.
A little closer to the tournament, we will be providing match predictions and betting tips via our rugby picks section, as well as analysis of the latest Rugby World Cup odds.
In short, we cover everything you need if you want to know how to bet on the Rugby World Cup.
Where to Bet on the Rugby World Cup
How We Rate

Safety & Security
You should be able to gamble online without fear. So we only recommend licensed sites that use the latest security and encryption techniques.

Bonuses
Maximize your bankroll with fantastic bonuses. Our recommended sites offer valuable bonuses with fair terms and conditions, including manageable wagering requirements.

Games & Betting
The best sites have the best wagering options. That's why you will find extensive games and betting opportunities on our recommended sites.

Banking
Getting your money to and from your account shouldn't be a hassle. We only recommend sites with a variety of convenient banking methods, including cryptocurrency and e-wallets.
Let's be honest, who wouldn't want to invest cash with the best Rugby World Cup betting sites?
We're certain that if everyone had the chance to wager on the top sites for betting on rugby, we would see the poor ones disappear overnight. The problem, however, is that the average bettor doesn't know how to tell the difference.
Part of this is due to several sub-par sites passing themselves off as the best site to bet on the Rugby World Cup when they are anything but.
Our team of experts certainly know how to distinguish between top RWC betting sites and those that should be completely disregarded.
A great online sportsbook is safe, secure, and 100% legal.
More than this, they have high odds and a solid variety of markets, generous Rugby World Cup bonuses and promotions, fast payouts, several deposit methods, a great app/mobile site, and a responsive customer support function.
If you are betting on the Rugby World Cup, make sure that the online bookmaker you are using is the best of the best.
Basic Rugby World Cup Betting Tips
This is the first of two sections in this guide designed to provide you with betting tips for Rugby World Cup matches.
This one is geared toward general tips, with the next focusing on expert, or more technical-based betting advice for the RWC that can take your game to another level.
Both are just as important as the other however, so make sure not to skip this section if you want to bet on the Rugby World Cup.
Let's start with a little Rugby World Cup history.
Use History to Your Advantage
Only four teams have won the Rugby World Cup since the inaugural tournament in 1987. Let's take a look at them.
New Zealand – 3 titles
South Africa – 3 titles
Australia – 2 titles
England – 1 title
If you are placing a bet on the winner of the Rugby World Cup, the chances are that the odds will be shorter for the teams above. As this tournament has been dominated by these teams — England are also three-time finalists as well as winners in 2003 — the bookies will look to them to produce a winner.
If history has taught us anything, it's that it has a nasty habit of repeating itself. For example, in 2019, South Africa was +1000 to win the tournament. Their form in the lead up to the Rugby World Cup wasn't great, but they were two-time winners who almost always performed well on the highest stage.
Despite their high odds, they went all the way to the final where they beat England.
Keep history in mind when betting on the Rugby World Cup. We have a special section dedicated to records and stats later on and it can help you find the best real money wagers.
Pay Attention to Pre-World Cup Tournaments
It's difficult to really gauge what team will win the next Rugby World Cup.
There are numerous factors, including luck, that come into the equation. But that doesn't mean that there are no ways to sensibly predict who will win the Webb Ellis Cup.
One of the things to look for when betting on the winner of the Rugby World Cup is form. There are two main international tournaments to look at, which are the Six Nations and The Rugby Championship.
Here are some examples in which the eventual RWC champion performed well in one of the prior tournaments also.
| | | |
| --- | --- | --- |
| Year | World Cup Winner | Additional honors |
| 2019 | South Africa | Rugby Championship title |
| 2015 | New Zealand | Rugby Championship runner-up |
| 2011 | New Zealand | Rugby Championship runner-up |
| 2003 | England | Six Nations winner |
Study these tournaments intently, but not just to familiarize yourself with the winners of both tournaments. You can also get a read on the try scorers in form, as well as the out-halves that could turn their golden boots into crucial points for their teams.
Conversely, you can also find the teams that are peaking too early and adjust your RWC betting strategy.
Grab Great Value in Rugby World Cup Prop Bets
There is awesome value to be had in betting on Rugby World Cup prop bets and specials.
There all kinds of real money markets out there for bettors to take advantage of. For the most part, this is where you will find awesome gambling value in odds for all kinds of different scenarios.
Here are some examples.
All Northern/Southern Hemisphere Final
First Time Winner Yes/No
Name the Finalists
Winning Pool
Top Six Nations Team
Top Rugby Championship Team
If you know that a lethal winger is playing for a mid-range nation, but running in tries for fun with his elite club, back him to score the most tries in his group. Especially if the oddsmakers have underestimated him due to the country he plays for.
You can almost always find the best wagers for the Rugby World Cup in the props and specials offered by bookies.
Avoid Meaningless Matches if You Can
This is a tip that our writers always like to emphasize — avoid betting on RWC games where there is nothing to gain.
There have been countless examples of when teams have rested players and then lost, or nearly lost, to opponents they really should be beating easily.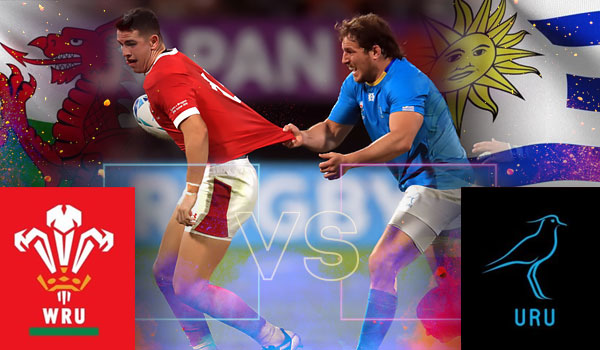 Here's an example. Tom is betting $200 on France to beat Tonga in the final game of the pool stages. But France has already qualified as the winner of their pool and have a quarter-final match with New Zealand coming up in a few days.
Tom is betting on France to beat Tonga by 30 points, given that they have one of the best teams in the tournament. They have the top try scorer in their ranks, as well as the top points scorer playing at 10.
The problem for Tom is that France is resting their first team for this match. The top try scorer, point scorer, captain, and their influential forwards and backs are not playing. As a result, Tonga pushes France close, losing by 20 points.
Poor Tom is down $200. Sucks to be Tom, huh?
Wait for Team Announcements
We're not saying that you should never bet on meaningless games, just because there is nothing at stake.
But we would suggest avoiding them where possible and stay sensible when betting on the RWC under such circumstances.
However, if you are keen to bet on France vs. Tonga, don't make the same mistake as poor Tom did. Instead, wait for the team announcements to be made. That way, you will get a better picture of how the game might go.
It's something to keep in mind when wagering on the Rugby World Cup.
But perhaps you already knew that. Well, for more advanced RWC betting tips, read on!
Advanced Rugby World Cup Betting Tips
If you're looking for expert Rugby World Cup betting tips, we have some for you.
Now, these helpful suggestions are designed to get you thinking like a RWC gambling pro on matches in the tournament. Rather than focusing on more obvious stuff like the weather and historical stats, these tips are for the more astute bettor.
Take Advantage of Early Rugby World Cup Markets
Bet on Physically Superior and Fitter Teams
Who Dominates at the Breakdown?
Avoid Betting on Teams with "Penalty Machines"
Learn About New Rules Changes
Let's start with a very underrated way of making money betting on the Rugby World Cup.
Take Advantage of Early Rugby World Cup Markets
How well do you know your rugby?
Whether your answer is "not very well," "pretty well," or "very well," you should always remember that there is money to be made on early markets when you bet on the Rugby World Cup.
Many of the best rugby betting sites have odds for the Rugby World Cup top try scorer, the top points scorer, and, of course, the winner. Now, depending on how far away from the tournament we are, you might be thinking that it's far too early to gamble on these markets.
It's not. Providing you can justify your wager with sound and reasonable logic, it's not.
For example, if there is a team that has won the last two World Rugby U-20 Championships, and have a solid selection of youngsters already thriving in the senior squad, the chances are they will be there or thereabouts when the senior tournament rolls around two years later.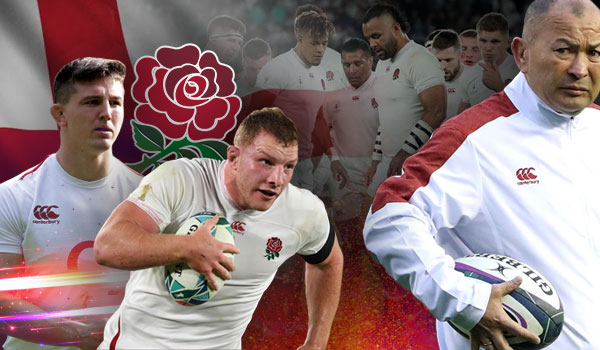 Now, if the Rugby World Cup odds for that team are based on their so-so results over the previous few years, you might be on to a major profit should they lift the trophy.
Bet on Physically Superior and Fitter Teams
Rugby union is not the same game it was, even a decade ago.
Since rugby went pro in 1995, the sport has evolved to its present state of being influenced more by physicality and fitness.
Yes, skills are still an important part of the equation — and we will expand on this in the next section — but for the most part, it is more of a process-driven sport where the bigger and fitter teams thrive.
A well-rounded team with a big pack, a great set-piece, and a creative half-back combination will likely win the next Rugby World Cup. But a team that has all of the above, including superior cross-team physicality and fitness levels will almost definitely be crowned champions.
That's certainly something to consider when you bet on the Rugby World Cup.
Who Dominates at the Breakdown?
Breakdown dominance is perhaps the most important aspect of modern-day rugby.
However, it is also a very contentious subject for many.
As you may or may not know, the breakdown is the period of play before the ruck that comes in the immediate aftermath of the tackle. It is a fight for possession that can have an absolutely crucial impact on who wins a game.
These days, breakdown skills are required for everyone from number 1 to number 15. However, the role of a "jackal" at the breakdown can be hugely important for turning over possession, and thus providing a team with more chances to score points.
It might sound simple, but the team that has the best skills at the breakdown almost always wins the match. So, ask yourself who stands the better chance of dominating this important part of the game when you bet on the RWC – Not just to gain possession, but to also win crucial penalties which leads us to the next of our Rugby World Cup gambling tips.
Avoid Betting on Teams with "Penalty Machines"
Some players are absolute liabilities when it comes to giving away penalties.
Then again, some teams just love the dark arts, and can't help but play a little too close to the fringes of the laws.
Other teams don't adapt very well to rules changes, and this is something that can also lead to penalties. Now, you might be thinking that penalties are not that important, but you're wrong. A team that gives away too many penalties runs the risk of paying for it. And so do you.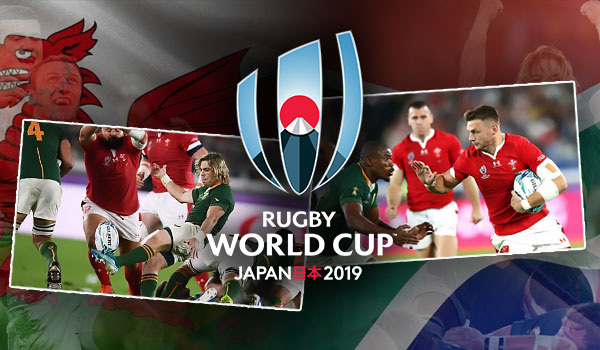 Additionally, having the ability to identify teams that give away too many penalties can help you win money betting on Rugby World Cup props and specials.
Learn About New Rules Changes
Changes to rules come around quite a lot these days in sports, and rugby is no different.
Here are some examples of different aspects of the game that we changed because of new rules in the past three decades.
Scrums
Tackling
Penalties
Yellow cards
Red Cards
If you're serious about betting on the Rugby World Cup, it could pay to have a knowledge of how important these things are in the game.
We touched on these briefly in the section above, but let's be more specific.
Look out for rule changes that could favor any team. What we mean by this is, consider how hypothetically changes to scrummage laws might help Argentina to beat the spread against Scotland. Or how law changes around the breakdown could see New Zealand win turnover after turnover against Japan.
These are things most bettors don't think about when betting on Rugby World Cup matches. But they could be vital to your chances of winning your bets!
About the Rugby World Cup
The Rugby World Cup is a Rugby Union tournament that occurs once every four years among the world's top 20 teams.
The excitement leading up to this event becomes palpable as the qualifying games are played. Fans start betting on first round favorites, and they place great faith in their home teams by betting early on the winner of the Cup itself.
Rugby World Cup History
Rugby has been around since the Middle Ages, and the modern form of the sport dates back to 1845. However, the Rugby World Cup did not come into being until 1987, when the "modern" sport was already well over a century old.
The first World Cup was hosted by Australia and New Zealand, with 16 teams taking part. This was the first global Rugby Union tournament to be organized.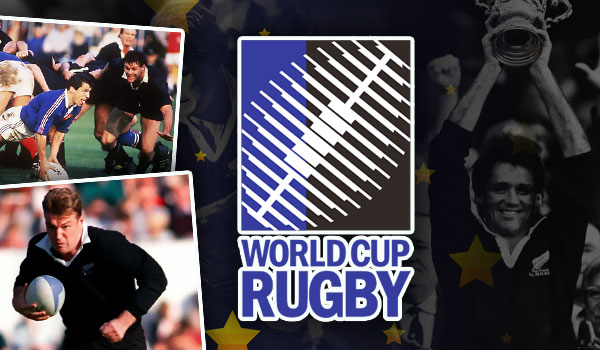 There had, however, been smaller regional tournaments in existence, such as the Six Nations championship, as well as the inclusion of Rugby Union in the Summer Olympics from 1900 through 1924.
The first Rugby World Cup was played among 16 teams, with New Zealand taking the title. The second Rugby World Cup initiated a qualifying tournament whereby 35 countries were vying for eight spots, since eight had already been saved for the 1987 Cup's quarterfinalists.
In 1995 South Africa was not only allowed to participate–having dissolved their Apartheid system–but were the hosts of the Cup that year, as well. After an overtime struggle, South Africa took the victory in this third World Cup. This was the first Rugby World Cup in which all matches were played within one country.
The 16-team tournament that was the early Rugby World Cup expanded to include 20 teams in 1999. This was also the year that a repechage (wild card) system was introduced to the tournament.
In 2003, England became the first team from the Northern Hemisphere to win the Cup. Three-quarters of a million people arrived in London to greet the team upon their triumphant return.
The Greatest Rugby World Cup Highlights
In this rough and tumble game, there are many bold and memorable moments. Here are the ones that stand out the most.
The Magic of John Kirwan–1987
New Zealand was playing Italy in this inaugural Rugby World Cup. All-Blacks superstar John Kirwan (now Sir John), defeated a labyrinth of players, running from deep in his own side to wind his way successfully across the field.
Kirwin spent more time and effort leaping from side to side than he did in pushing forward, as he went on to score one of the most valiant and memorable tries of any World Cup. New Zealand would go on to deliver a painful defeat to Italy, 70-6.
Cardiff Team Gets Painful Introduction to Western Samoa—1991
Prior to 1991, the Welsh may not have known about this tiny island nation that lies halfway between Hawaii and Australia. But the Western Samoa team introduced themselves in a manner that Wales will not soon forget.
The game between Cardiff and Western Samoa occurred in the pool (group of four teams) stage. The Polynesian team took a surprise victory, 16-13. Although Wales was one of the teams hosting the World Cup this year, they were knocked out early by this defeat.
Jonah Lomu Gives England the Biblical Treatment—1995
There is a Bible story of the prophet Jonah, who was swallowed by a whale. In the 1995 Rugby World Cup semifinal, 6'5" All Black Jonah Lomu turned that story on its head; he swallowed a whale and spit it out.
During a pile-up in the game, the ball was lost to sight, then popped out and passed over to Lomu, who literally ran over England's defenders (think of winemakers stomping grapes) to execute a successful try. Now multiply that by four, and you can see how his four scoring tries took New Zealand to the final.
South Africans Become Kings Once Again—1995
If you've seen the movie Invictus, then you know the story. South Africa was torn apart by Apartheid for decades. Then Apartheid is overturned, and Nelson Mandela became President. And he really, really wanted the rugby team to make its mark on the world stage.
Because Apartheid has been eradicated, South Africa was now welcome to compete in the Rugby World Cup. Not only were they competing in 1995, but they were hosting the Cup that year, as well.
The South African team made it to the final, where they faced the mighty New Zealand team (and the massive Jonah Lomu—see above). On June 24, South African player Joel Stransky made the winning drop goal in overtime to give his country a highly emotional victory.
France Reminds New Zealand They Are Still on the Pitch—1999
The New Zealand All Blacks, with their famous Haka and their bold swagger, figured the semifinal match against France would be a breeze. I wonder if New Zealand had watched any film of French player Christophe Domenici? This player teased and swerved around the All Blacks' defense like a cheeky child playing a game of tag.
When Domenici went down, there was another teammate to take his place for the score. Of course, New Zealand's Jonah Lomu was there to keep the Kiwis' hopes up, but it was ultimately for naught, as France shocked the world and sent New Zealand into mourning by taking the win, 43-31.
England's Jonny Wilkinson Makes History in 20 Seconds—2003
The wins that are made just as the clock ticks off the final seconds in a match are the most exciting for spectators, the most desperate for players, and the most nerve-wracking for sports bettors.
Such was the case when England faced Australia in the finals of the 2003 World Cup. Although England was an established side, they still felt a great deal of tension before the game. Nonetheless, the sides were evenly matched until the final seconds of the game, when Jonny Wilkinson used his weaker foot to kick the winning drop goal.
England took the Cup for the first time ever, defeating Australia 20-17.
New Zealand's War Dance Meets Tonga's Warrior Ritual—2011
Rugby fans all know of New Zealand's fierce pre-game war dance, the Haka. But when New Zealand faced another island nation with its own "going to battle" ritual called the Sipu Tau, they knew they had met their match.
Tonga performed first, in their red uniforms, and were then subject to the All Blacks and their threatening and aggressive dance. The entire stadium was electric with wild energy.
New Zealand Breaks Curse—2011
Although New Zealand took the very first World Cup title, they then had a dry spell that lengthened into a heavy curse.
It was only in 2011, with the All Blacks defeating France, that New Zealand broke the spell and took the victory. It was a close and hard-won game, though, with a final score of 8-7.
Japan Shocks the World—2015
South Africa had already won the Rugby World Cup twice—once in 1995 and again in 2007. As previous world champions, they felt they had nothing to fear when facing the as yet unproved Japanese Cherry Blossoms.
Don't all great stories start this way? Japan met the South Africans bruise for bruise and block for block, finally taking what has been called a "miracle victory" with a 34-32 final score.
One announcer stated, "Forget rugby—this is one of the most significant victories in the history of sport!"
Legendary Players and Records
Although World Cup matches are won by teams, there are always those standout players that inspire their teammates and bring the spectators to fever pitch.
Rugby World Cup Icons
Here are names that have become so closely associated with the game itself that we can never forget them.
Michael Lynagh (Australia)
Lynagh played fly-half for multiple professional teams as well as the Australian national team. Considered an enormously impressive outside half, Lynagh appeared in three World Cups, claiming victory in 1991.
Lynagh's scoring skills were world-class, and he made more than 1200 points playing for Benetton Treviso. He has been called "one of the top five rugby union players in modern times."
David Campese (Australia)
Called the "Wallaby Legend," Campese was both a champion rugby union player and an internationally notable rugby sevens player. His positions were wing and fullback, and he was famous for his "goose step," an in-play hitch in the kick that would stymy opposing players.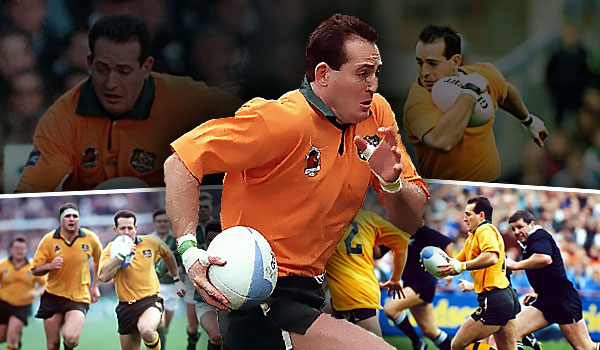 Campese is considered by some to be the best Australian rugby player to ever grace the pitch.
Joost van der Westhuizen (South Africa)
Considered by many to be the most talented scrumhalf to ever play professional rugby, van der Westhuizen was on the historic South African team of 1995 World Cup fame.
Joost competed in three World Cups and won two Currie Cup trophies in his decade as a professional rugby player. He was known for making the score as defenders worked unsuccessfully to get their hands on him.
Mr. van der Westhuizen died from motor neuron disease complications in 2017, at age 45.
Martin Johnson (England)
Martin Johnson is instantly recognizable on the pitch, towering above friend and foe alike, even making other locks look petite by comparison. He has worked as a player, captain, and team manager for England.
As a captain, Johnson guided England to victory in 2003, that famous year in which England "righted the globe" and set the northern hemisphere at the top of the rugby world.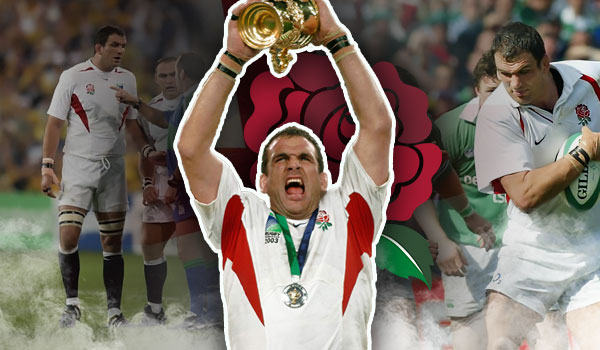 As a player, Johnson has won five Six Nations Championships, two Grand Slams, and six Triple Crowns (defeating all the other Home Nations teams), in addition to his World Cup victory.
As a team manager, Johnson took England to the Six Nations Championship title in 2011. He has worked as an American football analyst and Super Bowl commentator for ITV, and a Six Nations analyst for BBC Sport.
Richie McCaw (New Zealand)
This flanker is one of the most famous rugby captains in the history of the sport. He was the first New Zealand player to win 100 test rugby matches and the first to hit the 100 caps mark.
McCaw, as captain, took the All Blacks to two World Cups, and won the World Rugby Player of the Year title three times. McCaw was also the most capped player in test rugby until late 2020.
In addition to the World Cup wins, McCaw has also taken the title in seven Tri-Nations championships and eight Bledisloe Cups, as well as claiming victory in three Grand Slams (beating all the other competing teams during the year).
Jonny Wilkinson (England)
Because of that successful last-second drop kick against Australia, discussed above, England won the World Cup in 2003. Jonny won huge fame for bringing the title to a northern hemisphere team for the first time in the history of the World Cup.
Wilkinson is considered one of the finest fly-half players in the history of the sport, and was both the International Rugby Board Player of the Year and the BBC Sports Personality of the Year in 2003.
Dan Carter (New Zealand)
Renowned for his skills as outside half, he holds the record for most points scored in test rugby. During the 2011 World Cup, Carter became injured, yet still managed to kick four penalties, two conversions, and a drop goal.
Because of his tenacity, the All Blacks won the cup in 2015, given them two back-to-back World Cups.
John Eales (Australia)
The most successful captain in Australia's rugby history, he was part of multiple World Cup teams ('91 and '99). Eales scored 173 points for the Australian team, one of only seven forwards to have more than 100 points to their name.
Eales was nicknamed "Nobody" by fans and fellow players. The source of this nickname is the phrase, "Nobody is perfect," and, since Eales seemed perfect to them, there was no better name than "Nobody."
Francois Pienaar (South Africa)
As captain of the South Africa team when they took the victory in 1995, just as the country was shaking off its violent and traumatic past, Pienaar will always be remembered as the man who made the win happen.
South Africa was fractured and weary, and the Rugby World Cup win gave the nation a moment of unified ebullience that served to begin the long work of social healing.
Jonah Lomu (New Zealand)
You can tell by how many times Lomu is mentioned in the "Highlights" section above that he had a massive impact on the sport. The man was huge, yet agile—in fact, he was the first player of notable size to play wing.
A brutal and intelligent player, Lomu drew spectators to multiple World Cups based on his name alone. In fact, he was considered the first worldwide rugby superstar.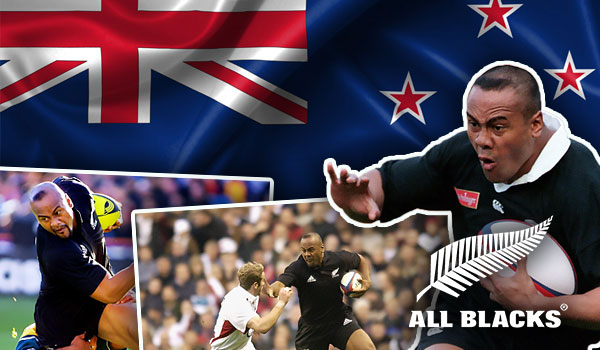 Unfortunately, as with many of the world's legends, Lomu died young. At age 40 the kidney disease and nerve damage he had struggled with for so long triggered a fatal heart attack.
Rugby World Club Stats and Records
Here are the names and numbers that have etched their way into the rugby history books.
Previous World Cup Winners
Previous Winners
Nation
Titles
Tournaments
New Zealand
3
1987, 2011, 2015
South Africa
3
1995, 2007, 2019
Australia
2
1991, 1999
England
1
2003
As you can see, New Zealand—the first-ever Rugby World Cup winner—continues to be a dominant force in the sport, although South Africa is pushing hard to take their fourth title and establish themselves as the team to beat.
Most Points Scored in a Single Tournament
Kickers tend to rack up more points than other positions, given their access to penalties and conversions.
Most Points Scored in One Tournament
Points
Name
Team
Tournament
126
Grant Fox
New Zealand
1987
113
Jonny Wilkinson
England
2003
112
Thierry Lacroix
France
1995
105
Percy Montgomery
South Africa
2007
104
Gavin Hastings
Scotland
1995
There is a whole new generation of players making their mark, so look for new names to be added here in upcoming Cups.
Record Try Scorers in Rugby World Cup History
These are the points that came with a mouthful of soil.
Record Try Scorers
Tries
Name
Team
Tournament
15
Bryan Habana
South Africa
2007-2015
15
Jonah Lomu
New Zealand
1995-1999
14
Drew Mitchell
Australia
2007-2015
13
Doug Howlett
New Zealand
2003-2007
12
Adam Ashley-Cooper
Australia
2007-2019
11
Rory Underwood
England
1987-1995
11
Chris Latham
Australia
1999-2007
11
Vincent Clerc
France
2007-2011
11
Joe Rokocoko
New Zealand
2007-2011
Some of these players racked up their try scores in several World Cups, while top scorer Jonah Lomu did it in just two appearances.
Highest Points Scorers in Rugby World Cup History
And here is where the rubber hits the road. These players are the ones that delivered the goods on a consistent basis.
Highest Points Scorers
Player
Country
Points Scored
Jonny Wilkinson
England
277
Gavin Hastings
Scotland
227
Michael Lynagh
Australia
195
Dan Carter
New Zealand
191
Grant Fox
New Zealand
170
It is going to be a long time before Jonny Wilkinson's 277 points are approached by another player, but rugby fans are waiting to see which superstar can achieve this feat.
Ready to Start Betting on the Rugby World Cup?
We hope that our Rugby World Cup betting guide improved your understanding of the tournament and your wagering strategy. The competition certainly represents plenty of opportunities to make money and now, you should be better prepared to identify and take them.
We make sure to update this page regularly and deliver more news, analysis of the latest Rugby World Cup odds and contenders, and more.
If you feel ready to hit the online sportsbooks, let us remind you that the following gambling sites are the best for betting on the RWC.
September
Sportsbook of the Month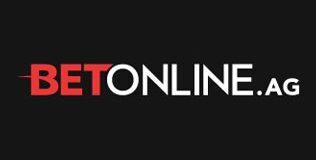 Welcome Bonus
50% up to $1,000