Gambling Laws in Canada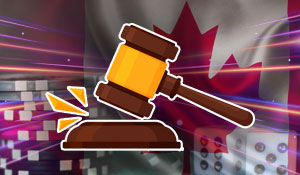 Unless you're from the Great White North, you might not consider it Canada to be a gambling mecca. But both land-based and online gambling are in full swing, sanctioned by provincial gambling laws in Canada.
The landscape features nearly 100 casinos, and 38,000 VLTs fill in the gaps. Punters can submit their parlays at lottery retailers or online, and bingo, charity gambling, and homegrown online gambling sites for sports and casino gaming are all on the approved list.
Like many countries, Canada's gambling laws have some clear-cut provisions, as well as some gray areas left to interpretation. So, we'll do our best to demystify the situation.
We'll touch on some game-changing judicial decisions too. As Canadian gambling legislation is now in the provinces' hands, you'll soon see what each has to offer and the specific Canada gaming laws in play.
4 Pivotal Years for Canada's Gambling Laws
If you look at the history books relating to legal gambling expansion throughout Canada, they focus on 1892, 1969, and 1985. But we're going to add 1976 to the list as well.
1892 – The Criminal Code outlaws gambling under the section "Offenses against religion, morals, and public conveniences"
1969 – The Criminal Code was initially altered to allow for lotteries that raised funds for worthwhile causes
1976 – Sports lotteries were introduced
1985 – The federal government turned control over to the provinces for gambling activities, including lotteries and lottery schemes, which cover computer, video devices, slot machines, and horse racing wagering over the phone
The Criminal Code was the be-all, end-all of Canadian gambling legislation for decades. The 1969 move to approve lotteries got the ball rolling in the other direction.
We include 1976 because sports lotteries have been a mainstay in the country since then. Although betting is exclusively parlay-based, players have plenty of access through provincial-governed programs that extend to retail locations and, now, online betting as well.
1985 took Canada's gambling and online gambling laws to a new level. Although the first gambling venue, Diamond Tooth Gertie's, popped up in Yukon Territory in 1971, the post-1985 era prompted the casino boom.
Winnipeg's Crystal Casino was the first government-owned casino, opening its doors in 1991. It didn't even have its own structure but instead occupied the Fort Garry Hotel's seventh floor. Manitoba now has five other gambling venues, but the historic Crystal Casino's reign was short. It closed in 1999.
The Evolution of Gambling Laws in Canada
1892
Criminal Code enacted
1901
Charity raffles and other non-profit gambling approved
1910
Horse racing – track betting only
1917
Horse racing temporarily suspended
1920
Horse racing resumed with pari-mutuel wagering
1969
Criminal Code changed to allow for lotteries
1974
First lottery emerged since the 1969 change to the Criminal Code – its purpose was to raise funds for the Olympics
1976
Sports lotteries were approved
1985
Gambling legislation transferred from the federal government to the provinces
1985
Provinces allowed to run lotteries and lottery schemes, including gambling on computers, video devices, slots, and phone betting for horse racing
1991
VLTs approved in eight provinces (not in Ontario and British Columbia) for establishments with liquor licenses
1991
Crystal Casino, the first commercial casino, opened in Winnipeg
1993
Casino de Montréal opened and is now the largest casino in Canada
1996
Online gambling introduced in Canada; the Mohawk Territory's Kahnawake Gaming Commission became the first online casino regulatory agency
1997
Sports Interaction launched and is still Canada's national online gambling site through Mohawk Online (Mohawk Council of Kahnawake
1998
Prohibitions against dice games removed
Online Gambling Laws in Canada
Canada's online gambling laws are both straightforward and confusing.
On the one hand, the best online gambling sites, whether sports betting or casino gaming, are legal as long as the provider is licensed within the country. But on the other hand, Canadians use plenty of offshore online sportsbooks and casinos.
While it's illegal to operate an online casino in Canada without a license, nothing is spelled out explicitly prohibiting Canadians from using non-licensed services. Many people do, without penalty. No one has been prosecuted for using an out-of-area gambling website.
Province-run Gambling Sites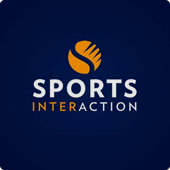 There are licensed Canadian online gambling sites that operate within the country. Sports Interaction was one of the first and is still going strong. Although it's categorized as a sportsbook, players can take advantage of casino games as well.
Additionally, Canada is a unique country with its online gambling presence. As the provinces control the gambling and online gambling, most have their own virtual service, like Quebec's Loto-Quebec or Alberta's Play Alberta.
Province-run gambling sites include casino gaming, instant lottery, and sports betting. Not all residents are enthused about these services.
The in-region sites tend to have just a small sample of games compared to competitive offshore online casinos. However, new betting opportunities are consistently added, and Loto-Quebec even has some millionaire-makers in its virtual slot banks.
Sports Lotteries but No Straight Bets
Canadian punters tend to "virtually" leave the country to place bets because Canada's gambling laws don't account for straight bets. Since 1976 when sports lotteries emerged, betting has been restricted to parlays.
Aside from Sports Interaction, there are provincial-approved betting services across the country. The national program is called Sport Select, although it's known by different names, depending on the location.
Sport Select usually operates in conjunction with lottery retailers, and some provinces have extended the service to mobile players. Hence, it falls under both gambling and online gambling legislation in Canada.
Canadians appreciate more than just online sports betting, though. As we mentioned, the majority of provinces host their own online gambling sites featuring casino games, like slots, table games, virtual scratch cards, and lottery-type gaming.
Province-run online betting sites are geofenced. Players can use their mobile devices to play from home or anywhere in the region but will lose connectivity when they cross into another jurisdiction.
Summary of Canada's Online Gambling Laws
Online casinos and sportsbooks licensed in Canada are legal.
Sport Select is the national sports betting program, allowing for parlays in retailers and some provinces to provide online access.
It's illegal to operate an online casino in Canada without a license, but nothing is spelled out regarding players using outside online betting services.
Most provinces have dedicated full-service gambling sites for residents but are geofenced, so Canadian punters in other areas can't access the service – they have to stick to their local website.
Canadian Gambling Laws by Province
Since 1985 when the Canadian government relegated gambling legislation to the individual provinces, there's been continuous expansion. More than 80 casinos have surfaced and there are now nearly 40,000 VLT machines worth millions to the local economies.
The following are the nine provinces and one territory with casinos and subsequent oversight.
Alberta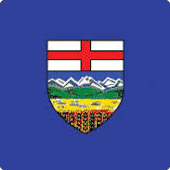 Gambling oversight: Alberta Gaming, Liquor, and Cannabis Commission (AGLC)
Commission established: 1996
Alberta gambling legislation: The Gaming, Liquor, and Cannabis Act
AGLC website: https://aglc.ca/
Legal gambling age in Alberta: 18
Official online gambling site: Play Alberta
Alberta has 28 licensed casinos within the region. Vegas-style casinos are prevalent, totaling 24, and the other four stick to machine-based gambling.
When it comes to VLT gaming in bars and clubs, Alberta takes the nation's second spot with 6,000 machines at more than 1,200 locations. Quebec is the only province with more, as it totals 12,000. Electronic gaming provides a half-billion dollars in annual revenue to the government.
The province participates in the WCLC, or Western Canada Lottery Corporation but doesn't allow for online lottery sales. However, Alberta does have a provincial-run online casino, Play Alberta, with slots and lottery-type games. Players can deposit to their betting account with Visa or Mastercard.
British Columbia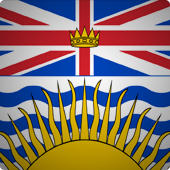 Gambling oversight: British Columbia Lottery Corp.
British Columbia gambling legislation: Gaming Control Act
BCLC website: https://www.playnow.com/
Legal gambling age in British Columbia: 19
Official online gambling site: Play Now
The British Columbia Lottery Corporation is a three-part service consisting of casino games, lottery, and e-gaming.
Play Now is the official online gambling service, which extends to lottery ticket sales and slots, and other virtual machine-type gaming. Unlike Alberta's online casino that's limited to Visa and Mastercard acceptance, Play Now offers a wide range of payment options, including PayPal, Web Cash, and Online Bill Payment.
Land-based gambling in British Columbia features 34 casino venues, but only 18 with traditional table games. There are also three bingo halls, but British Columbia has opted out of the VLT program, so machine gaming isn't available at bars, taverns, and other liquor-licensed establishments.
Manitoba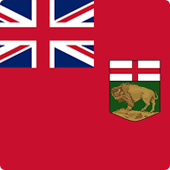 Gambling oversight: Liquor, Gaming, and Cannabis Authority of Manitoba
Manitoba gambling legislation: The Liquor Gaming and Cannabis Control Act of 2018
LGCA website: https://lgcamb.ca/
Legal gambling age in Manitoba: 18
Official online gambling site: Play Now
While Crystal Casino, the first commercial casino in the area, closed in 1999, five replacements have been added since. Manitoba is also home to Assiniboia Downs' flat track thoroughbred racing under the Manitoba Horse Racing Commission's supervision.
The Liquor, Gaming, and Cannabis Authority of Manitoba handles other gambling license applications, including lottery and VLTs. While Manitoba isn't at the top of the list for VLT revenue, it has nearly 600 licensees, 4,400 machines and generates around a quarter-billion in revenue for the area.
Manitoba is the exception with the Western Canada Lottery Corp, as it also utilizes the Play Now online services for tickets. Both lottery and VLT retailers go through an application process but aren't charged licensing fees to get started.
New Brunswick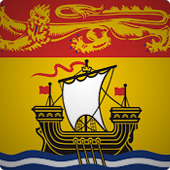 Gambling oversight: New Brunswick Lotteries and Gaming Corp.
New Brunswick gambling legislation: Control Act of 2008
NBLGC website: https://www2.gnb.ca/
Legal gambling age in New Brunswick: 19
Official online gambling site: Atlantic Lottery
The NBLGC oversees most of New Brunswick authorized gambling activities, except VLTs. VLT supervision is under the Department of Justice, which has recently implemented changes in the program.
VLT machines and retailers have been reduced to a maximum of 2,000 devices spread out amongst 300 locations. New Brunswick's other land-based gaming includes the Casino New Brunswick with Vegas-style gaming and Grey Rock, which sticks to gambling machines, including electronic table games.
Online gambling is legal in New Brunswick through the Atlantic Lottery site, covering all of the bases from lottery tickets to casino games (slots and tables), bingo, and a link to Pro-Line for sports betting.
Nova Scotia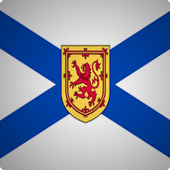 Gambling oversight: Nova Scotia Gaming Corp.
Nova Scotia gambling legislation: The Gaming Control Act
NSGC website: https://gamingns.ca/
Legal gambling age in Nova Scotia: 19
Official online gambling site: Atlantic Lottery
There's plenty of bingo action throughout Nova Scotia in addition to the two Casino Nova Scotia locations in Sydney and Halifax. According to reports by the NSGC, the area can more than accommodate the list of venues. Approximately 73% of Nova Scotians participate in at least one betting activity.
All of the proceeds from gambling within the province, which amounted to $136.5 million in the 2019-2020 calendar year, go directly to local programs and services.
Like New Brunswick, Nova Scotia is part of the Atlantic Lottery online gambling programs, so residents also have home and mobile access to slots, lottery tickets, sports betting, etc. Land-based gaming covers the landscape with 600 VLT licensees and 3,000 machines in play.
Ontario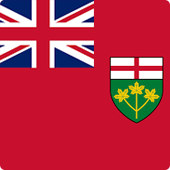 Gambling oversight: Ontario Lottery and Gaming Corp.
Ontario gambling legislation: Ontario Lottery and Gaming Act
OLG website: https://www.olg.ca/en/home.html
Legal gambling age in Ontario: 19
Official online gambling site: Ontario Lottery and Gaming (OLG)
The OLG website is Ontario's Atlantic Lottery. It's a full-service online gambling go-to for pretty much anything and everything betting-related in the province. You can buy lottery tickets, bet on sports, and play casino games.
Ontario residents have an edge compared to their provincial neighbors. OLG's casino not only has more games but uses IGT software. IGT is behind some of the most well-known slot titles, like Cleopatra and LobsterMania (both available on olg.ca). Slots also cover major progressive jackpots like the Power Bucks series seeded at a million.
Along with British Columbia, Ontario said no to VLTs. However, the province is currently home to 28 casinos, including four resort-style properties, like Fallsview Casino-Resort. Casino Woodbine is amid a significant expansion project slated for 2022 completion. And, the casino count will soon hit 29 when the new Pickering Casino-Resort opens its doors.
All but five of Ontario's casinos are Vegas-style with slots and table games. The other five stick to gambling machines.
Prince Edward Island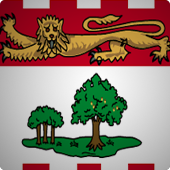 Gambling oversight: Prince Edward Island Lotteries Commission
Prince Edward Island gambling legislation: Lotteries Commission Act and Gaming Centre Control Regulations of 2005
PEI gaming regulation website: https://www.princeedwardisland.ca/en/legislation/lotteries-commission-act
Legal gambling age in Prince Edward Island: 19 for VLTs and casino; 18 for lottery tickets
Official online gambling site: Atlantic Lottery
With a population of only 157,000, two casinos, a few hundred VLTs, and bingo halls should accommodate Prince Edward Island residents who enjoy gambling activities.
Even the Red Shores Racetrack and Casino, one of two Red Shores properties, is relatively small with about 300 slots. However, it also offers table gaming and a poker room. If the lottery retailers, VLTs, and casinos aren't enough, though, Prince Edward Island is also part of the Atlantic Lottery program.
Atlantic Lottery gives residents a regionally-regulated, legal Canadian online gambling site for everything from slots to sports.
Quebec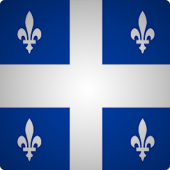 Gambling oversight: Loto-Quebec
Quebec gambling legislation: Société des lotteries du Québec
Société de lotteries du Québec website: https://societe.lotoquebec.com/en/home
Legal gambling age in Quebec: 18
Official online gambling site: Loto-Quebec
If you want to know anything and everything about legal gambling in Quebec, Loto-Quebec is the site to discover. It's one of the most detailed resources in the country and explicitly spells out what's available according to Canada gambling laws.
Everything from VLTs to casino gaming to the Loto-Quebec online gambling site runs through the Société de lotteries du Québec.
Loto-Quebec, like the Ontario and Atlantic Lottery sites, covers the gamut. You can play slots, tables, instant lottery, and place sports bets. But if you're in the mood to take a drive, two gambling halls and four casinos are premier attractions.
Casino de Montreal
Casino du Lac-Leamy
Casino de Charlevoix
Casino de Mont-Tremblant
The Casino de Montreal is the largest in Canada with more than 3,000 machines, 100 tables, a 25-table poker room, and a VIP gaming area.
As far as other land-based betting opportunities, Quebec takes the top spot with 12,000 VLTs, although it has plans to reduce that number in the near future. Historically, though, the VLTs have contributed a half-billion annually to the provincial economy.
Saskatchewan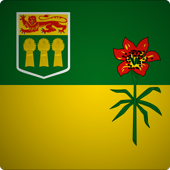 Gambling oversight: Saskatchewan Liquor and Gaming Authority
Saskatchewan gambling legislation: The Alcohol and Gaming Regulatory Act
SLGA website: https://www.slga.com/gaming/
Legal gambling age in Saskatchewan: 19
Official online gambling site: n/a
The Saskatchewan Indian Gaming Authority runs seven out of the nine casinos in the region, including the newest, Gold Horse in Lloydminster, which opened in December 2018. The remaining two (Casino Regina and Casino Moose Jaw) are under the Saskatchewan Gaming Authority.
Saskatchewan has an active charity gaming department and one of the more lucrative VLT programs. With 4,200 VLTs in 569 locations, it's easy to see how they could contribute more than $155 million annually to the province.
A lottery is in full swing with Sask Lotteries, which also links to Sport Select for parlays. However, the lottery is a retailer-only service. You can't buy tickets or play casino games on the Sask Lottery website like you can in Quebec or Ontario.
Yukon Territory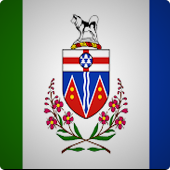 Gambling oversight: Yukon Lottery Corp
Yukon gambling legislation: n/a
Lotteries Yukon website: https://lotteriesyukon.com/en/programs
Legal gambling age in Yukon: 19
Official online gambling site: n/a
There's not a whole lot happening gambling-wise in the Yukon Territory. But we'd be remiss if we left it off the list as it's home to Canada's first casino.
Diamond Tooth Gertie's was opened by the Klondike Visitors Association in 1971 and has done its job to attract visitors to the area. With just 64 slots and some table games, you wouldn't compare it to a venue like Casino de Montreal, but you don't need to, as it's one-of-a-kind.
While Yukon Territory has a small lottery program with 43 retailers, there's no VLT program. So, Gertie's is the go-to for gambling machines.
Future Expansion of Canada Online Gambling
Canada's online gambling laws provide for casino gaming, iLottery, and parlay-based sports betting. But the question is, what's off the list?
The answer is straight bets and other sports wagering. Canada has noticed what's happened in the US after PASPA (the Professional Amateur Sports Protection Act) was overturned.
As neighboring states are going all-in with sportsbooks and mobile betting, it's time for the Great White North to get competitive.
Single-game sports betting has been a hot topic for years in Canada. Licensed sportsbooks and online bookmakers have been pushing for another modification to the 1892 Criminal Code for quite some time.
But the United States' status change might be enough to alter legislation on a national level soon.
Interesting Facts about Gambling in Canada
Gambling and online gambling laws in Canada provide a combination of white-listed activities and those in the gray area, like online gambling offered through off-shore operators. That leaves residents and visitors with questions, as things can change as soon as you cross from one province into another.
So, we've got a few notable gambling-related items that you may find useful in addition to the detailed province-by-province breakdown above.
The legal gambling age in Canada varies from province to province

While the minimum age doesn't swing wildly, some areas allow players 18 and over, while others require 19.
Current sports betting legislation in Canada is for parlay-based betting only

One of the contention points regarding legal sports betting is that it could encourage teams or players to cheat. With parlay bets, it's less likely that someone would throw a game.
The Mohawk Territory Kahnawake Gaming Commission isn't just behind the Canadian-licensed Sports Interaction site

The Kahnawake Gaming Commission was one of the first official regulators of online gaming, starting in 1996. Its client list has dwindled over the years, but it still maintains 21 active licensees.
Canadians aren't charged taxes on winnings

The no-tax gambling law in Canada applies to both land-based and online gambling and the lottery.
VLTs are responsible for nearly a quarter of all gambling industry income in Canada?

Even without VLTs in Ontario or British Columbia, they're behind billions in local governments' annual revenue.
A new casino is opening in Ontario in 2021

The Pickering Resort-Casino was slated for a 2020 opening, but the COVID-19 pandemic slightly postponed the big reveal. Canadians will soon have access to more than 2,000 slots, 167 live dealer stadium game terminals, and 100 table game offerings.
Recapping Gambling and Online Gambling Laws in Canada
As you can now see, you'd need an entire book to list what's on and off in terms of the gambling and online gambling laws in Canada. Each province develops its individual gambling strategy, which typically includes at least a few casinos, sports betting, a lottery, and an online presence.
Canadians aren't taxed on gambling winnings, which is a win on top of a win. The legal gambling age is either 18 or 19, depending on the region. That requirement sticks with both land-based and online betting.
Some Canadians balk at their homegrown gambling sites, like Play Now or the Atlantic Lottery. But those full-service websites cover the gamut with sports betting, slots, table games, and lottery tickets. Canadian nights can get cold, so it's always good to have options.