Gambling Laws in Australia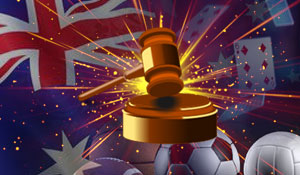 Have you noticed that gambling laws in Australia and most countries were much more well-defined before the age of the internet?
There was no ambiguity with land-based gaming and whether or not you could play pokies or walk up to a betting window with cash in hand.
Online gambling has changed the game, though. With casinos, online casinos, bookmakers, and sports betting sites, it can be challenging to keep up with what's on the approved list or not.
What's the legal gambling age in Australia?
Do you have to pay taxes on gambling winnings?
Is in-play betting legal in online sportsbooks?
The questions can go on indefinitely. But we'll address as many as possible in our overview of betting in the Land Down Under.
We're covering land-based and online Australia gambling laws, how they evolved, and where they're heading.
Who's in Charge of Australian Gambling Laws?
To fully understand Australia's stance on gambling, we have to start with the big picture.
Australia is a bit like the US when it comes to gambling legislation. There's a touch of federal input, especially regarding consumer protection, but the states and territories govern individual gambling laws.
Consistency With Gambling Legislation in Australia
Unlike the US, though, there's more of a consistent approach amongst the eight regions. You'll find at least one casino in each area, pokies are in bars and clubs except in Western Australia, and sports betting is legal in-person and online.
Distinctions emerge when you look at the little details. For example, one state may impose a $5 betting maximum on pokies in bars and clubs, while it's $10 in another. Or, the situation in Western Australia where a casino is the only destination for gambling machines.
We'll look at the situation in the eight regions soon, but here's a breakdown of Australia's gambling regulation.
Online Gambling Laws in Australia
Unlike land-based gambling that varies from region to region, Australia's online gambling laws are subject to the Interactive Gambling Bill of 2001.
2001 Interactive Gambling Bill
The Interactive Gambling Bill is easy to understand as it mentions three prohibited activities.
It's against Australian law to do any of the following.
Provide a prohibited interactive gambling service to customers in Australia.
Provide an unlicensed regulated interactive gambling service to customers in Australia.
Provide an Australian-based interactive gambling service to customers in designated countries.
If you don't read all of the language, the bill could be interpreted to include all gambling forms, but that's not the case. This particular legislation pertains to casino gambling (table games, pokies, poker).
In a nutshell, online casinos are prohibited whether they originate from inside the country or through offshore providers.
Are Australian Online Gambling Laws Enforced?
Even though online casinos are technically off-limits for Aussies, there's plenty of internet-based casino gambling happening in Oz.
Online betting is private. It's not like authorities are physically looking over your shoulder while you're on your desktop or smartphone. So, the laws apply to the providers instead of players.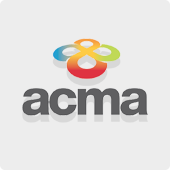 The ACMA, or the Australian Communications and Media Authority, handles online gambling complaints. A few actions can be taken toward a cease and desist based on those reports, starting with a written warning and leading to some considerable fines.
Fines for breaking the Interactive Gambling Bill's rules are as follows.
$1.6 million for an individual
$8.3 million for a corporate entity
Not too much is done to follow-up, though, even with the potential countermeasures.
The government encourages players to avoid offshore providers because they're risking money with no available recourse of non-payment. But that's about the extent of enforcing Australia's online gambling laws.
Australia Sports Betting Laws are Different
Online sports betting laws in Australia are in a different category.
Not only are there thousands of traditional brick and mortar sportsbooks throughout Oz, but sports betting sites are also approved with two caveats.
The sports betting site must be licensed and regulated within the country.
In-play wagering is prohibited.
In-play is Interactive
You may wonder why in-play betting is excluded. If you look at the 2001 Interactive Gambling Bill's language, the word "interactive" is used repeatedly. It's what sets casino gambling apart from sports betting.
Unlike pre-game action, in-play betting heads into that realm of interactive gambling. So, regardless of the ongoing protests by bookmakers, live sports betting is still off-limits.
Benefits of National Licensing
Most online betting providers are licensed in the Northern Territory, and it's a lengthy approval process.
There are plenty of hurdles to jump for potential providers, but it's beneficial for players. They have more confidence in risking their money, knowing they're using thoroughly vetted gambling sites in Australia.
The Northern Territory investigates the following when issuing licenses.
Reputation
Financial background
Current financial resources
Proposed management
Pari-mutuel wagering is in the category of sports betting. It's not an interactive activity, so Aussies can bet horse racing online, as well as in person.
The same principle applies to the lottery. While players can buy advance sale tickets using their computer or mobile device, instant play is excluded.
When in doubt about legal online gambling in Australia, turn to the word "interactive," and you'll have your answer.
Australia Gambling Laws by Territory
The Land Down Under heads to the middle when it comes to its gambling legislation.
It doesn't have 50 locations to contend with, like the US. But it's also not as streamlined as a location like the United Kingdom, where everything falls under the jurisdiction of the UK Gambling Commission.
Australian Capital Territory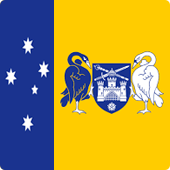 The Australian Capital Territory covers just under a half-million residents. Its gambling offerings include Casino Canberra, which opened in 1994.
There are nearly 5,000 pokies in the region, ok'd by the Gaming Machine Act of 2004. The machines are in hotels, clubs, and taverns with limits. Players can't insert bills higher than $20 nor bet more than $10 per game.
The Race and Sports Bookmaking Act of 2001 grants authority of race and sportsbooks, both brick and mortars and online, to the ACT Gambling and Racing Commission.
Charity gambling is allowed, while poker and table games are prohibited outside of Casino Canberra.
New South Wales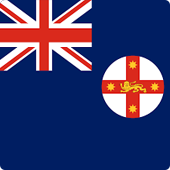 More legal gambling is happening in New South Wales than anywhere else in the country. Three casinos, The Star and Crown Casinos in Sydney and Wolf Betting Casino in Terrigal, house a small portion of the more than 100,000 pokies in the state.
New South Wales also has a $10 maximum per game unless you're in one of the casinos, then the sky's the limit. If you win more than $5,000, you'll receive your payout in a check instead of cash.
The area dominates with clubs that carry machines, as well as TAB outlets. Half of all Aussie clubs and bars with pokies reside within New South Wales state lines. The area also has 1,133 brick and mortar sports betting locations in addition to the licensed online bookmakers.
While offshore casino website operators are warned but pretty much left alone, New South Wales is serious about a 2018 update to 1998's Betting and Racing Act. The modification makes it illegal for a bookmaker to provide an inducement to players, like a new player welcome bonus.
NSW's Office for Liquor, Gaming, and Racing is serious about the relatively new law and has already issued fines of a few thousand dollars to each policy violator.
Northern Territory
While the Northern Territory has two land-based casinos, Lasseters in Alice Springs and Mindil Beach in Darwin, it's known more for issuing online licenses for sports betting.
The Northern Territory Government has an entire department dedicated to online gaming.
Land-based betting is a bit more limited compared to some of its sister states and territories. You'll find a handful of TAB outlets and approximately 2,200 pokies in bars and clubs.
Gambling machines are limited to $5 bets, and winnings over $500 are issued through checks.
Queensland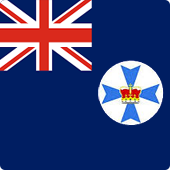 Compared to the Northern Territory landscape, Queensland is hopping with 47,000 machines in hotels and clubs.
Queensland is number one for brick and mortar casinos, even edging out New South Wales.
The Star Gold Coast – Broadbeach
The Reef Hotel Casino – Cairns
Treasure Casino – Brisbane
The Ville Resort-Casino – Townsville
Gambling is under the jurisdiction of the Office of Liquor and Gaming Regulation. While the office has a department specifically for interactive gambling licenses, they're primarily issued to non-profit organizations.
Queensland also imposes a $5 maximum betting limit, as well as a $25,000 ceiling on winnings in clubs or hotels. While the pokies accept cash, forget about using a hundred, as $50 will do it.
South Australia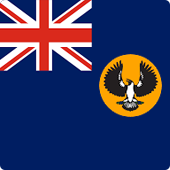 Adelaide Casino, formerly Skycity Adelaide, is the only prominent gambling venue in South Australia. The Adelaide is home to 1,000 out of the 13,000 machines in the region.
While South Australia allows for $10 bets in clubs, it restricts payouts to $10,000 or less. Pokies are a bit different, though, as they only take coins. You can't insert a bill into a machine in South Australia.
The South Australia government Consumer and Business department handles gambling licensing, as well as licenses for anyone who works for a bookmaking operation. To be certified, you have to undergo a criminal and financial background check.
Tasmania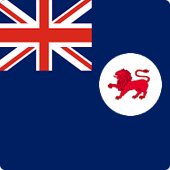 The Wrest Point Hotel and Casino in Tasmania is the first in the country. It opened in 1973 in Hobart and is still going strong. Nine years later, Launceston's Country Club Casino had its grand opening.
Like the Australian Capital Territory, there are only about a half-million residents in Tasmania. They're well accommodated with more than 3,500 pokies. But the machines are the same as South Australia in that they don't take bills. It's coins only in hotels and clubs.
Pokies are limited to $5 maximum bets, and winnings over $1,000 are paid by check.
Victoria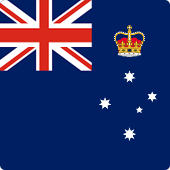 The Crown Melbourne Casino is the crown jewel of Victoria. The area accommodates 30,000 machines.
Victoria approved pokies in 1991, and they have similar restrictions as other areas. While you can insert a $20, $50 is the limit. Your per-game wager also has to be $5 or less, and winning over $1,000 is paid by check, similar to most of Victoria's sister states.
Residents can take advantage of some specific gambling inclusions in Victoria, including the following.
Betting on approved foot and bicycle races
Games at amusement parks and carnivals
Approved Calcutta sweepstakes
Two-up at ANZAC day
Western Australia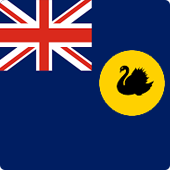 The other seven states and territories have approved pokies in bars, clubs, and hotels. New South Wales gave the go-ahead starting in 1956, but Western Australia has taken a different stance.
While you can still play any of the 1,750 gambling machines in the area, they're all located within the Crown Perth Casino, formerly the Burswood Casino.
It's more a case of quality over quantity in Western Australia. Maximum bets can be as high as $225, and the minimum RTP is slightly higher than in other locations. The pokies need to have at least a 90% RTP, while other regions hover around the 85% mark.
History of Australia's Gambling Laws
1913
World's first automatic totalisator invented in Australia by George Julius
1916
First Golden Casket Lottery held in Queensland
1956
The Clubman poker machine introduced by Ainsworth Consolidated Industries
1956
Following the release of the Clubman, pokies are approved in New South Wales for clubs and pubs
1973
The first casino in Australia, the Wrest Point Hotel Casino, opens in Hobart, Tasmania
1976
Australian Capital Territory approves pokie machines
1985
Tabcorp opened its first outlet in Victoria
1991
Victoria approves pokie machines
1991
Queensland approves pokie machines
1992
South Australia approves pokie machines
1996
Interactive sports betting legalized in the Northern Territory
1997
Tasmania approves pokie machines
1998
Northern Territory approves pokie machines
2001
Interactive Gambling Act passes
FAQ About Gambling Laws in Australia
What is the legal gambling age in Australia?
Australians visiting casinos, playing pokies, or placing sports bets need to be at least 18 years of age.
How can I place a sports bet in Australia?
Pokies and sports betting are the top two gambling activities in the Land Down Under. Placing a sports bet is as easy as pulling out your smartphone and accessing one of the many state-regulated online bookmakers.
If you prefer to place your bet in person, you'll find thousands of TAB outlets, primarily in hotels, clubs, and taverns.
Are Aussies taxed on gambling winnings?
No. Australia doesn't impose a tax on player gambling winnings.
Are Australian bookmakers licensed and regulated?
Yes. All bookmaking operations, casinos, and pokie providers are licensed and regulated by one of the eight agencies, depending on location.
Providers and their staff go through a thorough background check that includes reputation, finances, and viability.
Can I play slots and table games online in Australia?
Australia's online gambling laws, specifically the Interactive Gambling Bill of 2001, prohibit casino gaming, or "interactive" gambling. While bookmakers can apply for an online license, casinos are strictly land-based operations.
The legislation is directed toward the offshore providers that accept Australians, but that hasn't deterred providers or players.
Is it legal to buy a lottery ticket online in Australia?
Yes, and no.
Purchasing a draw ticket is permissible. But instant lottery tickets fall under the interactive category, which is off-limits in Oz.
What's the situation with online bingo in Australia?
Online bingo is legal for Aussies, but only through licensed providers.
Can I bet on horse racing through Australia's bookmakers?
A: Yes. Pari-mutuel wagering is legal in Australia. You can place your bets through both land-based and online racebooks in Australia.
Will Aussie players be legally compelled to settle gambling debts?
Yes. Australian punters are obligated to make good on their gambling debts. However, the scenario should only apply to casino high rollers.
Since 2018, bookmakers are prohibited from extending credit to players.
Can I take advantage of online gambling new player bonuses?
If you're using an Australia-licensed online sportsbook, you won't find any welcome incentives anymore.
Just as player credit has been off the table since 2018, so have gambling site welcome awards.
What's the situation with Daily Fantasy Sports in Australia?
Instead of dedicated DFS websites, Aussie punters can participate in Daily Fantasy Sports through Australia's licensed online bookmakers.
ACMA, or the Australian Communications and Media Authority, provides oversight for federal gambling laws in Oz.
It handles consumer complaints regarding prohibited online gambling activities, including casino gambling, instant lotteries, in-play betting, and player credit.
Are there national resources available to problem gamblers in Australia?
Yes. The Australian Government's Department of Social Services offers gambling help for players and their families and friends. There are also financial counseling services.
Gambling help online – www.gamblinghelponline.org.au
National Gambling Helpline – 1800 858 858
Could Gambling Laws Change in Australia?
While we can't foresee what the future holds, Australia isn't currently focusing on expanding its list of gambling and online gambling opportunities.
Instead of proposed changes to Australian online gambling laws, the government focuses on tightening current restrictions. There've been a few changes to the 2001 Interactive Gambling Bill, providing more player protection.
New Player Bonuses or Enticements
New South Wales passed new gambling legislation in 2018, eliminating new players' incentives to use online bookmaking services.
The Sydney Morning Herald reported eight providers were already fined a total of $131,950 plus another $184,000 in court costs in less than a year.
Enforcing the "No In-play Betting" Rule
In-play betting continues to be a hot topic in Australia.
Bookmakers fight against the restriction while gambling regulatory agencies are ramping up compliance efforts.
Advertising Restrictions
Since 2018, TV advertising from state-regulated bookmakers has been restricted to certain hours to avoid "family-time."
Some regions, like Victoria, are striving to ban other advertising methods, like billboards and public transportation. Aussies can expect gambling advertising to be a highly debated topic moving forward.
As Australians lose an average of $24 billion through gambling pursuits, the federal government and the states and territories focus on player protection above gambling expansion.
Australia Gambling Laws in a Nutshell
There are some minor inconsistencies amongst Australia's gambling regulatory agencies. However, overall, there's an easy formula associated with gambling and online gambling laws in Australia.
Casino gaming is legal in any of the land-based gambling venues across the country, and there's at least one casino in every state and territory. Online casinos aren't licensed and regulated in the Land Down Under. Slots and table game betting fall under the interactive category, which is off-limits.
Sports betting, pari-mutuel wagering, and daily fantasy sports are approved. Daily fantasy sports are exclusively online, but sports and horse racing bets can be placed in person or through licensed online bookmakers. Australia also allows for online lottery sales, but only draw tickets, as instant play is interactive.
The legal gambling age in Australia is 18, and players aren't taxed on winnings.