Early Odds and Analysis for the 2023 Academy Awards

The 2023 Oscars feel like they're a lifetime away. After all, it still feels like just yesterday that we all witnessed the slap heard around the world.
With the dust settled, Will Smith has been banned from the Academy Awards, and Chris Rock may think twice before he hosts the Oscars again. But none of that stops the undying enthusiasm of willing bettors trying to predict the future – and profit from it.
You can already do just that, as the best entertainment betting sites have rolled out early 2023 Oscars odds. Curious as to who might win? It's crazy early, but you can join me for a look at the main categories that presently have pricing.
Odds for Who Will Win Best Actor in 2023
Despite his despicable act, Will Smith took home the best actor honors last year. Let's hope this year's winner will have a little more self-control if someone bad-mouths a person he cares about.
All jokes aside, Austin Butler heads this race, but his +300 odds indicate he's no runaway favorite. He's followed closely behind by Hugh Jackman, while even Brendan Fraser seems to have a real shot here.
No, seriously, the dude who played Encino Man could win this award.
There is weirdly more attention on the cult classic that recently turned 30, but Fraser made his presence felt in the critically lauded The Killers of the Flower Moon. This really could be his time to shine.
While possible, Butler does look like the guy to beat. He brought Elvis Presley back to life in the Baz Luhrmann biopic and did so rather convincingly.
Seriously, the guy even won over The King of Rock and Roll's daughter.
"In my life it's been one disappointment after the other in terms of people portraying my father… But let me just tell you something. At this point, I tell you this with all my heart, it's been done right."

— Lisa Marie Presley on Austin Butler's portrayal of her dad in 'Elvis' pic.twitter.com/LJLYa6JumI

— Pop Crave (@PopCrave) June 13, 2022
That has to count for something.
Further down the line, it will be awfully difficult to ignore the value associated with the likes of Bale, Driver, and perhaps even Gosling. Heck, even Nicolas Cage may have a faint argument to force the academy to consider turning back the clock.
You can always go further down the rabbit hole if you dare. I mean it when I say we're digging into early 2023 Oscars odds, as the top entertainment betting sites tend to offer a very long list of potential candidates.
With nothing set in stone until nominations are official, every bet is on the table. I pulled the latest Academy Awards odds from BetUS, so check out their review and visit the site if you want to see what other options are available.
Bet on the 2023 Oscars Odds at BetUS
BetUS gives us the latest odds for the Oscars. Feel free to read a site review before visiting the site.
Early 2023 Best Actress Odds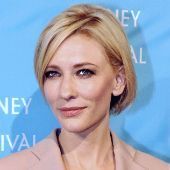 On the other side, Cate Blanchett leads the ladies with respectable +450 odds. Her status as the favorite to win the award for best actress is a bit more tenuous, of course, as Michelle Yeoh has almost identical odds.
Blanchett had already been making her rounds with dazzling turns in Nightmare Alley and Don't Look Up in 2021, but she may have a real crack at her third trophy for this prestigious category.
As I noted, Yeoh is expected to give her a run for her money, though.
Yeoh is signed on for several Avatar movies and will undeniably make waves for her role as Dr. Karina Mogue. Still, she's probably going to garner even more attention for her work in Everything Everywhere All at Once.
Yeoh takes us on a trip like only she can, in what is being revered as a truly unique movie-going adventure. I certainly won't be disappointed to see her win.
That said, much like the best actor category, this one is filled with heavyweights. Viola Davis seems to always be in the running and offers reasonable +550 odds, while big names like Robbie, Mulligan, and Williams could be worth monitoring.
Odds for Which Movie Will Win Best Picture
The Killers of the Flower Moon
+650
Everything Everywhere All at Once
+1200
It's pretty early even to be whispering about the 2023 Oscars, so don't be too shocked that we're arrived at our third and final prop bet for now.
The last one is a big deal, though, as you can already place bets for which film will win the best picture in 2023.
Thirteen Lives is presently the betting favorite, and it looks like a problem for the rest of the field after record test scores.
'Thirteen Lives': Ron Howard MGM Movie Heads To Awards Season After Record Test Scores For Studio https://t.co/t9w4bciHxP

— Deadline Hollywood (@DEADLINE) January 24, 2022
As good as things look for the Ron Howard vehicle, the +550 odds don't really get the blood moving. Not only that, but early threats often fail to hold on to the initial backing from most online gambling sites.
A real-life rescue tale set in Thailand, Thirteen Lives does pack an emotional punch and should be a thrilling ride. It's also carried by an all-star cast led by Viggo Mortensen and takes Colin Farrell and Joel Edgerton along for the ride, as well.
While it's worth noting, some pretty huge movies are both gaining steam and currently coming in at insane prices.
The Killers of the Flower Moon feels like a viable challenger, while Everything Everywhere All at Once is just wild enough to pull off an absurd upset.
Best Bets to Target Early This Year
The Killers of the Flower Moon
+650
It's not fair to anyone interested in betting on the 2023 Oscars just because you literally can't watch every movie yet.
In that same breath, it's also not fair to the entertainment betting sites offering early Oscars odds because nobody has a clue how things will change.
Favorites fade into the abyss, and legit contenders can seemingly come out of thin air.
While these are indeed volatile markets to tap into over the summer months, there is also a lot of value to be had.
Butler really does look like the top favorite for best actor, Yeoh delivered a tour de force performance in Everything Everywhere All at Once, and The Killers of the Flower Moon carries a nice price.
Are these bets locked in guarantees? It's June as I write this, so absolutely not. However, based on pricing and the resume they have to offer right now, they're the best three bets on the board.
Whether you agree with my early Oscars bets or not isn't all that important. All you need to realize is that while it feels premature to wager on the 2023 Academy Awards, it really isn't.
In fact, accessing early value (that you will likely never see again) is a huge tip for maximizing your earnings when betting on the Oscars.
For more vital tips and strategies, check out our entertainment betting tips below.
Betting on the Academy Awards in 2023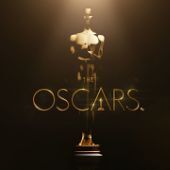 It's still summer. Most of the would-be 2023 Oscars favorites you see now won't stand the test of time.
Looking back, there were past years where I loved movies like Dunkirk and Ammonite to claim the best picture, and yet they both whiffed miserably.
In the name of jumping to conclusions, we're also dealing with a very light market so far. Three other massive awards aren't even available to bet on yet, along with a slew of others entertainment bettors will surely get excited about.
Important
If you want to take advantage of the early 2023 Oscars odds, however, you absolutely can – and should.
There are some fantastic prices, and while there is uncertainty in how many of these movies and performances will be viewed, there appear to be several worthwhile options that are simply mispriced.
Betting on the Oscars is a great way to pass some time, but you'll want to be sure to use the best sites online. Use this list of Academy Awards betting websites to ensure you're using safe and reputable options this year.
Oscars Betting Sites
AUGUST
Casino of the Month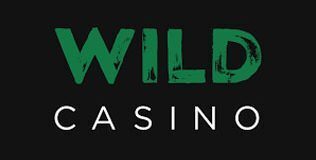 Welcome Bonus
250% up to $5,000
Read Review
Visit Site