Founders of Betfair
Betfair is a very popular online gambling site, thanks largely to its betting exchange platform. At Betfair, which is the largest betting exchange in the world, customers can bet against each other.
They set the odds and choose their stakes, eliminating the need for an actual bookmaker.
The site offers traditional betting too, along with casino, poker, and bingo games.
The introduction had a big impact on the gambling industry, and there have subsequently been a number of other betting exchanges launched.
On this page, we'll look at the two people behind Betfair: Andrew Black and Edward Wray.
Andrew Black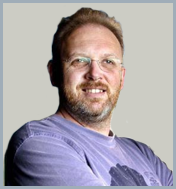 Andrew Black formed Betfair in 2000, together with Edward Wray. The company came about after Black had an idea for a fairer way for people to bet against each other rather than with a bookmaker.
He turned his idea into a reality, and in doing so created one of the biggest gambling sites on the internet.
Black was born 1963, as the grandson to Sir Cyril Black.
At the time, Cyril Black was a Conservative Member of Parliament and known for his active campaigning on a number of issues.
Ironically, one issue that he had campaigned strongly against was the relaxing of gambling laws. He died in 1991, several years before his grandson dramatically changed the gambling industry.
Like his grandfather, Andrew Black was educated at King's College School.
He was top of his class in math and became a keen gambler.
He went to Exeter University, but he spent much of his time at the bookmakers, and was subsequently thrown out. After a succession of jobs, he began to form his idea for what would become Betfair.
He developed his idea with Edward Wray and between the two of them, they raised the funds to start their business. From small beginnings, Betfair quickly grew to become one of the largest gambling sites.
In 2002, Black and Wray were named Young Entrepreneurs of the Year. The company was floated on the London Stock Exchange in 2010. Black is no longer involved in the operation of Betfair, but retains a shareholder.
He has stated that he never created Betfair for the money, but rather because it was something he simply wanted to do.
Black has been involved in numerous projects since Betfair, including being part of a consortium that took over Swindon Town Football Club in 2008.
He has a very keen interest in horse racing and in 2009 he entered into a partnership with Michael Owen and Tom Dascombe. This team formed the racehorse training operation Manor House Stables.
Edward Wray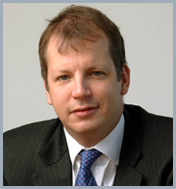 Wray holds a degree in Engineering, Economics, and Management from the University of Oxford. He had spent a number of years working as a Vice President at J.P. Morgan & Co before he was approached by Black with the idea for Betfair.
They formed the company together and Wray served as Chief Executive until 2003, which is when he moved to Australia to help launch Betfair's venture in the region.
He became Chairman of Betfair in 2006 before stepping down after the company went public in 2010.
Wray currently holds directorships at Funding Circle and LMAX.
Funding Circle is a company that facilitates investment from individuals and organizations into businesses that need funding and LMAX is a foreign exchange trading platform.