Golf's Greatest Players – Past and Present
We have seen quite a few golfers over time that knew how to swing the club pretty well. A large handful of them were good enough to compete on golf's brightest stages. A very small number of those stars are what we call legends of the game.
We are referring only to those who have been dominant in the sport on multiple occasions. Those players who have shown they can handle the pressure in the biggest moments in golf – the Majors and the team competitions.
Surely if you are looking to bet on golf tournaments, knowing and being familiar with the stars of today's game is imperative. If you are an avid golf fan like we are, learning about past legends of the game is always insightful.
This page will serve as your reference guide for not only finding out who the greatest players of all time are, but telling you a little bit about the golfers as well. Where they are from and what their accomplishments are will be covered over the course of following sections.
If you are looking for a specific golfer, feel free to use the table of contents below and jump straight to the era you are looking for. We organized the golfers by the years they played and won the bulk of their tournaments. If you want to learn about all of them, perfect. Grab a drink and get comfortable.
Our top golf expert compiled the list of players in an organized manner to make it easy to follow along. Remember, this page isn't a glossary for all the players who have played and won tournaments on the PGA Tour. This catalog is sacred for only those who we consider the true behemoths of the game. Those who have won Majors and excelled in the pressure-packed moments.
Let's dive right into the players, starting with those early legends of the game.
Before 1954
We wanted to start this list with the players who came before our time. When we look back at the history of golf and the first crop of legendary players, these are the guys that come to mind. We are talking about the guys who were inducted into the original Hall of Fame Class in 1974. These are the golfers that the ensuing generation of players looked up to.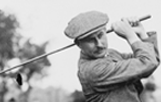 Harry Vardon
Born- May 9, 1870
Birth Place- Groudville, Jersey, Channel Islands
Professional Playing Career- 1896-1920
Total Tournaments Won – 49
Highlights- 7 Majors, including record 6 Open Championships.
Harry Vardon, believe it or not, did not play golf growing up. It wasn't until 1890, at the age of 20, when Harry discovered the game by taking a job as a greenskeeper at Studley Royal Golf Club in Ripon, Yorks. He would spend the next five years honing his game at the "Club Pro" level before joining the professional ranks in 1896.
It sure didn't take Harry long to get into the "swing of things" as he won his first of his record six Open Championships (also known as British Opens) in 1896. He would claim the British Open again in 1898 and 1899 before finally making the visit across the pond in 1900 for the United States Open.
We'd say that was a good idea for Harry as he won his first and only U.S. Open Title that year. In fact, Vardon only came to North America three times in his entire life – all to play in a U.S. Open.
After winning the United States Open in 1900, his only other two trips to America came in 1913 and 1920. He would finish as runner-up both times.
The most dominating stretch for Vardon, and perhaps in all of golf, was his play during a 2-year stretch. Imagine playing in 17 tournaments and winning 14 of them, while coming in 2nd at the other 3. Don't imagine, because this is exactly what Harry Vardon did from 1898-1899.
His legacy in the game lives far beyond his years as a player. The common overlapping grip that is used by many golfers today was first coined "the Vardon grip", as he was the first player to hold the golf club in this now traditional way.
In 1937, when Vardon passed away, the PGA of America created the Vardon Trophy. This trophy is handed out each season to the player with the lowest adjusted scoring average for the year.
The British PGA also paid tribute to Vardon by naming their award for the leader of the money list after Harry. Since 2009, the Harry Vardon Trophy has been awarded to the winner of the European Tour's "Race to Dubai."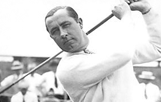 Walter Hagen
Born- December 21, 1892
Birth Place- Rochester, New York
Professional Playing Career- 1912-1936
Total Tournaments Won – 75
Highlights- 3rd all-time with 11 Major Championships.
There might be some golfers who have received more recognition than Walter Hagen, but hardly any of them have won more golf tournaments than Walter Hagen. His winning of 11 Major Championships ranks him 3rd all-time behind the likes of Jack Nicklaus and Tiger Woods.
Hagen went on a winning spree in the 1920s, winning 9 of his 11 Majors during that decade. Despite his obvious talents with a golf club in his hands, Walter wasn't only known for his superb golf swing.
Hagen was a stylish businessman with money on his mind. He was known for organizing and playing in hundreds of "exhibition matches" all around the globe. He did this because, during these times, the financial opportunity was greater than competing on the professional Tour.
Walter was known for wearing fancy suits in bright colors. Whether it was playing in the exhibition matches or endorsing golf equipment, Hagen was a pioneer in creating value.
Remember folks, there were no internet or social media outlets back then to market yourself. Walter Hagen did it all back then without the use of Twitter or Instagram. His ability to make money playing professional golf paved the way for players who wanted to be able to do the same thing. He showed the world that being great at golf was just part of his act. The way he carried himself is what Hagen will likely most be remembered for.
We shouldn't forget the fact that he absolutely dominated golf during the 1920s. Before Jack Nicklaus set the bar at 18 Majors, the magical number was 11. That number was directly related to Walter Hagen's number of Major victories.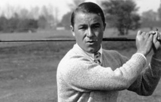 Gene Sarazen
Born- February 27, 1902
Birth Place- Harrison, New York
Professional Playing Career- 1920-1941
Total Tournaments Won – 48
Highlights- 7 Majors including Career Grand Slam. Owner of famous "Shot heard 'round the world."
Gene Sarazen was the first golfer to win the career Grand Slam of winning all four Majors. This incredible feat was even more amazing considering Sarazen's smallish stature. At only 5'5" tall, Gene surprisingly was still one of the longer hitters of his generation. A big reason for this was his ability to hit the ball perfectly solid time and time again.
Gene Sarazen came from a poor family in New York and only picked up the game of golf thanks to part-time jobs as a caddie in his adolescent years. His dedication to practicing enabled him to rise up the ranks quickly.
He would capture both the United States Open and the PGA Championship before his 21st birthday. It was Sarazen's one and only victory at the Masters in 1935 that he is perhaps most known for. It was his "double-eagle 2" on the par-5 15th hole at Augusta National in the final round of the Masters that year that would become known as the "shot heard 'round the world."
Gene stood in the 15th fairway on Sunday, trailing the leader by 3 shots. Just a few short seconds after he struck his famous 4-wood from some 235 yards out, he was tied for the lead. This remarkable shot was the catalyst that would lead him into slipping on the Green Jacket that year.
Augusta National Golf Club honored Sarazen's remarkable shot by naming the pathway that players walk from the fairway to the green on the 15th hole the "Sarazen Bridge."
Gene Sarazen is also known for being the inventor of the modern-day sand wedge. After struggling with short shots from the greenside bunkers, Sarazen added weight and redesigned the flange of the club to make easier to loft the ball up from the sand traps. He called this club the "sand iron". Today's version, the sand wedge, is found in nearly every golfer's bag across the world.
Whether it was his battles with Bobby Jones and Walter Hagen or his famous hole out, you can't have a conversation about the greatest golfers of all time without bringing up the name Gene Sarazen.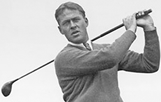 Bobby Jones
Born- March 17, 1902
Birth Place- Atlanta, Georgia
Professional Playing Career- 1923-1930
Total Tournaments Won – 33
Highlights- "1930 Grand Slam", 4 U.S. Opens and record 5 U.S. Amateur Titles.
If Bobby Jones had played a longer career, it would likely be his name brought up as the greatest golfing champion in history. Let's just look at the facts.
Bobby Jones was a lawyer by profession. He only played golf on the side on a part-time basis. He retired from the game when he was only 28 years old. To say he was at the peak of his career when he retired might be the understatement of the century.
When Jones retired from golf in 1930, he was coming off the single greatest year a golfer had ever put together. Before the inception of the Masters Tournament in 1934, the Grand Slam of golf was known as the following four major golf tournaments: the U.S. Open, the Open Championship (British), the U.S. Amateur, and the Amateur Championship (British).
Jones became the first and only golfer to win all four trophies in the same calendar year.
Jones was lucrative in doing so, as he made a bet that he would accomplish this very feat. He profited over $60,000 when he did so at 50:1 odds.
While Jones could have continued playing and winning tournaments, he would make his presence felt in the game in a different fashion. After winning the Grand Slam in 1930, Bobby Jones's fame had reached grand proportion. He had lost his ability to just go play a quiet round of golf, the game he always loved, without being bombarded by people seeking his attention. He wanted a place to go play golf where it was private and quiet.

Creating Augusta National Golf Club
Jones had been searching for land near his hometown of Atlanta when his friend Clifford Roberts introduced him to the location of present-day Augusta National Golf Club. After completing the design of the course in a few short years with renowned golf course architect Alister MacKenzie, the course was opened in 1933.
Just one year later in 1934, the Masters Golf Tournament was born. The tournament was an instant hit as every top golfer in the world wanted to come play. As we sit here today, The Masters is the most well-known and watched golf tournament on the entire planet.
It is thanks in large part to the greatest "part-time golfer" who ever lived, Bobby Jones.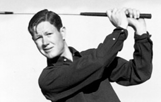 Byron Nelson
Born- February 4, 1912
Birth Place- Waxahachie, Texas
Professional Playing Career- 1932-1946
Total Tournaments Won – 64
Highlights- 5 Majors and 52 wins on the PGA Tour (6th all-time).
Maybe Byron Nelson started out caddying as a 12-year old kid, but he would soon blossom into one of the greatest golfers who ever lived. After learning the game throughout his teenage years, "Lord Byron" turned pro at the young age of 20.
Nelson was an established young pro and was not only out on tour winning golf tournaments. He worked as the Head Golf Professional at Reading Country Club in Pennsylvania and Inverness Club in Ohio at the same time he was winning Major Championships.
While Nelson was known for having a powerful golf swing, nobody can forget the season he put together in 1945.

Year for the Ages
Which record do you want to hear about first? It's hard to imagine that either will ever be broken. We are talking about the 18 PGA Tour events Nelson won in 1945. He won an astonishing 11 consecutive tournaments during his record-breaking season.
The only downside to the year is that out of his 18 victories that year, only one of them came at a Major Championship. That summer, he won his second Wanamaker Trophy at the PGA Championship at Moraine Country Club in Kettering, Ohio.

Byron Nelson Classic Tournament
Among his wins and career highlights, none are more meaningful than having a PGA Tournament named in his honor. In 1944, the PGA Tour stamped Byron's legacy with the Byron Nelson Classic. It has been held at a plethora of courses in the Dallas, Texas area.
Most recently, the AT&T Byron Nelson event has been held at the TPC Las Colinas, Four Seasons Resort and Club in Irving, Texas, and will move to Trinity Forest Golf Club in Dallas in 2018.
Sam Snead
Born- May 27, 1912
Birth Place- Ashwood, Virginia
Professional Playing Career- 1931-1987
Total Tournaments Won – 165
Highlights- All-time leader with 82 PGA Tour Wins. In 1983, at age 71, shot "60" at The Homestead.
Sam Snead didn't just win a bunch of golf tournaments. He won an astounding 82 times on the PGA Tour. Unless Tiger Woods gets his game back together, that record will likely never be broken. Counting the ridiculous number of State Open titles that weren't PGA Tour-sanctioned events, "Slammin' Sammy" won 165 tournaments as a professional golfer. Not too shabby, eh?
Among his victories, his seven Major Championships are his most notable. If he could have turned one of his four runner-up finishes in the U.S. Open into a win, he would have had the career Grand Slam. In 1949, Snead captured the Masters and the PGA Championship, while finishing 2nd in the U.S. Open Regardless, Snead's professional golfing career was more than remarkable.
His win at the 1965 Greater Greensboro Open made him the oldest winner in the history of the PGA Tour at nearly 53 years old.
He is also the eldest player to ever make a cut in a PGA Tour event. He did that at the 1979 Manufacturers Hanover Westchester Classic when he was 67 years old!
Most 67 year old men are more than content to be watching golf from their living room recliner. Making a cut and being competitive on the PGA Tour, now that's just something we can't even fathom. Believe it or not, these are the types of things Sammy Snead achieved during his more than 50 years of playing professional golf at some level.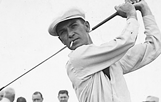 Ben Hogan
Born- August 13, 1912
Birth Place- Stephenville, Texas
Professional Playing Career- 1930-1971
Total Tournaments Won – 69
Highlights- 9 Majors including the Career Grand Slam. Won each of the 3 Majors he played in 1953.
If you look closely at the highlights above, you will notice something that sounds a bit off. Truth be told, after winning the Masters, U.S. Open, and British Open in 1953, Hogan did not compete in the 1953 PGA Championship.
In fact, after winning the PGA Championships in 1946 and 1948, Hogan chose to skip the year's final Major due to its grueling 36-hole days in the heat of the summer.

Major Injury
Ben suffered a life-threatening automobile accident when he and his wife collided with a bus in the fog-filled early morning hours of a February morning in 1949. His list of injuries included a complete fracture of his collar and pelvis bones, not to mention blood clots and busted ribs.
Doctors actually told Ben he might never walk again. Boy, were they wrong. If it wasn't for Hogan's physical limitations and limited playing schedule, who knows how many more Majors and golf tournaments he would have won.

1953 Season
Ben Hogan only entered six tournaments that season. As we mentioned, his injuries he sustained in his car accident had left Hogan playing a shortened schedule each season in order to maintain his health. If you are going to only enter six events, winning five of them isn't too terrible.
That's just what Ben "The Hawk" Hogan did in 1953. Back then, qualifying for the British Open came at the same time as the PGA Championship. Hogan's "Triple Crown" season in 1953 will surely go down as one of the most historic seasons in all of golf.

His Swing
While it was Ben Hogan's results that made him a great golfer, it was his silky-smooth swing that got him there. When golf teachers are still using footage of your swing to show to students more than 50 years later, you know you were doing something right. The simplicity of his swing is what many admire most.
Hogan documented his secrets to the perfect golf swing in his book, "Five Lessons: The Modern Fundamentals of Golf". Essentially, he breaks the swing down into five segments, giving readers the keys to the easiest way to repeat the perfect moves. Starting with the fundamentals and the grip, Hogan explains how to build the foundation of your golf swing.
That leads to a discussion about the ideal stance and posture, as an athletic position is the key to swinging the club smoothly. Finally, Hogan describes what the perfect backswing and downswing looks and feels like.
While reading the book won't have you swinging quite as purely as Ben did himself, the tips and guidance provided in the short book can certainly go a long way into shaving strokes off your game.
Try checking out his books and you may surprise your buddies next time you hit the links!
1955-1986
This era of golf changed the game forever. No longer would golf just be thought of as a gentlemen's game for wealthy men to play on the weekends. The brashness and boldness of the great players of this generation made guys at home want to be just like them.
Whether it was "Arnie's Army" or those supporting the Golden Bear, the general public got interested in golf. People who otherwise never would have enjoyed watching the game were now glued to their televisions during PGA Tour events. It became "can't-miss TV" anytime one of the stars was in contention, which was basically every event during the 1960's, 70's, and 80's.
Let's take a plunge into the lives of these golfing giants.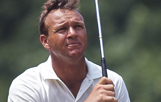 Arnold Palmer
Born- September 10, 1929
Birth Place- Latrobe, Pennsylvania
Professional Playing Career- 1954-1988
Total Tournaments Won – 95
Highlights- 7 Majors, arguably the most influential golfer of all time. 62 PGA Tour wins (5th all-time).
How famous and well-known is Arnold Palmer? How about having a drink named after you commonly served at the majority of restaurants around the globe? Try having a PGA Tour golf tournament, a foundation, and a children's hospital named after you, among an abundance of other buildings, statues, and scholarships that have the name "Arnold Palmer attached" to them.
Arnold may not go down as the greatest golfer of all time, but it sure will be hard to unseat "The King" as the most impactful golfer in the history of the sport. Perhaps Tiger Woods challenged that position, but even Tiger himself would tell you that no single human being has meant more to the game of golf than Arnold Palmer.
Don't let his bravado fool you into thinking this guy couldn't hang with the best of them. Arnold came flying out of the gates after winning the United States Amateur in 1954, right after serving three years in the U.S. Coast Guard. Wake Forest University's top player turned pro at the end of that year, embarking on one of the great careers in professional golf history.
This career included seven Major Titles, including 4 Masters from 1958-1964. As tremendous of a golfer as Palmer was, it is his generosity and willingness to give back to the game that he will always be remembered for.
It is easy for a professional golfer to smile and sign autographs after shooting 67 in a tournament. Anyone can do that. A true sign of character is how that professional acts after shooting 77. That was the beauty of Arnold Palmer.
Whether Arnie shot 67 or 77, he treated his fans the same exact way- with respect and honor.
His innate ability to connect with the average fan at home is what gained him such popularity. It was Arnold simply being himself, ordering his go-to drink at the bar at the 1960 U.S. Open at Cherry Hills CC in Denver, Colorado that would make his "go-to drink" famous.
The waitress that handled his order referred to his half lemonade, half iced-tea concoction as "that Palmer drink", as others around wanted to drink what their favorite golfer was drinking. Low and behold, Arnold Palmers are now served at most restaurants and are available in grocery stores and gas stations nearly everywhere.
How's that for your legacy living beyond your years? Arnold Palmer is the epitome of a "legend of his sport."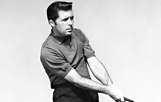 Gary Player
Born- November 1, 1935
Birth Place- Johannesburg, South Africa
Professional Playing Career- 1953-1998
Total Tournaments Won – 165
Highlights- 9 Majors including the Career Grand Slam. Has designed over 300 golf courses worldwide.
Out of the five men who can claim the modern-day Grand Slam in golf, only one of the men was born outside the United States. This distinction belongs to South African, Gary Player. "The Black Knight" is known for his tenacious attitude on the course. His will to compete is none more evident than in the shape this man has maintained over the years.
Living a healthy lifestyle, including working out regularly and maintaining a strict diet has lead Player to be in exquisite shape into his later years. His tremendous shape has allowed him to play and compete in tournaments all around the globe.
It has been estimated that Gary Player has flown more miles in the air than any other athlete in history. While that statistic is obviously impossible to confirm, it goes without saying just how much Gary traveled during his playing career.
Don't be confused with his appetite for working out and traveling, as this guy wasn't all show. When push came to shove, Gary Player had what it took to win big golf tournaments.
He started the final round of the 1978 Masters trailing by 7 shots. Birdies on 7 of his final 10 holes for a Sunday 64 was enough for his third Green Jacket.
The Black Knight has compounded his fame in the game into a national brand, creating and designing golf courses worldwide. He has completed more than 300 projects on 5 different continents.
Gary Player was a marvelous golfer in his own right, that we all know. His legacy has continued well past his playing days, and that's the true sign of a legend.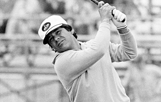 Lee Trevino
Born- December 1, 1939
Birth Place- Dallas, Texas
Professional Playing Career- 1960-2003
Total Tournaments Won – 92
Highlights – 6 Majors. 6 Ryder Cup Appearances. Premier ball-striker.
Most of the time, leaving school at age 14 to be a full-time caddie wouldn't be the best idea. In the case of Lee Trevino, it worked out pretty well. He traded a backpack and books for some golf clubs and some old golf balls and went to work at Dallas Athletic Club, earning $30 per week.
The silver lining was that Trevino was able to hit hundreds of balls per day in between and after work. It paid off as Lee would go on to become one of the purest ball-strikers to ever pick up a golf club. His patented "butter fade" was a thing of beauty. His ability to hit a left-to-right shaping shot so consistently made him a force to be reckoned with for other tour players.
He wasn't like a lot of players on this list, in the sense that he didn't come bursting onto the scene as a fresh 20-year old kid with little life experience. Trevino spent four years in the United States Marine Corps before becoming a golf-pro in El Paso, Texas.
His break didn't come until age 27, when he qualified for the U.S. Open in 1967. After finishing 54th the year before, his 5th place finish would be enough to earn him playing rights on the PGA Tour for the remainder of the season. He made enough money to be on tour the following season, and boy did he make that one count.
How's this for your first win on the PGA Tour: a 4-shot win over Jack Nicklaus at the 1968 United States Open at Oak Hill Country Club. Lee would go on to win 29 times on the PGA Tour including 6 Majors despite competing against Jack Nicklaus in his prime.

Lightning Strike
During a rain delay at the Western Open in 1975, Trevino and fellow pro Jerry Heard would fall victim to a lightning strike. It was their metal spikes underneath their shoes that attracted the lightning and sent shock waves up both player's back, knocking them to the ground.
The good news was, in spite of the two back surgeries Lee had to undergo, he was able to regain his form and win many more tournaments.
Lee's magnetic and humorous nature made him one of the "good guys" on tour, as he would tell jokes and entertain his playing competitors and fans each and every round he played.
Whether he was winning Majors, cracking jokes, or probably doing both, Lee Trevino was a class-act and one heck of a golfer.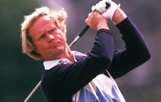 Jack Nicklaus
Born- January 21, 1940
Birth Place- Columbus, Ohio
Professional Playing Career- 1961-2005
Total Tournaments Won – 117
Highlights- Record 18 Majors, widely-considered the greatest golfer of all time. "Utterly dominate."
Where do we even begin? Doing justice to the golfing career of Jack Nicklaus in a few short paragraphs is simply not possible. What we can do is highlight some of Jack's most memorable achievements in an attempt to bring light to the greatest and most dominant player to ever pick up a golf club.
That's exactly who Jack was, and that's what he represents to the game of golf. He didn't wait until he turned pro at the end of 1961 to make a name for himself in the game of golf. By the time Jack turned pro at age 21, he had a pair of U.S. Amateur trophies and an NCAA Title on his mantle at home.
His stellar amateur career included a second-place finish at the U.S. Open in 1960, 2 shots behind Arnold Palmer. It was clear that this amateur golfer they called the "Golden Bear" was destined for greatness. Once he won his first Major at the 1962 U.S. Open at Oakmont Country Club, the floodgates burst open. They would remain wide open for the next 26 years.
Everybody knows about the 18 Majors that Jack captured during his legendary career. Did you know Nicklaus had 19 runner-up finishes in Majors and 9 more 3rd place showings? That's 36 times inside the top 3 in a Major Championship, with half of them being victories.
These are mind-boggling stats, but that's what's Jack Nicklaus's golfing career was like. If you wanted to circle the number of top-10 finishes Jack had in Majors, you would run out of ink in your pen. This man knew how to prepare for Major Championships, and he did it better and more efficiently than anyone in the history of golf has ever done. We know he won 6 Green Jackets, 5 PGA Championships, 4 U.S. Opens, and 3 Open Championships. So, it sounds like the British Open was the Major he performed the worst in. Check this out-
From 1966-1980, Jack played in all 15 British Opens that were contested. Here are Jack's finishes in those 15 Open Championships
1st, 2nd, 2nd, 6th, 1st, 5th, 2nd, 4th, 3rd, 3rd, 2nd, 2nd, 1st, 2nd, 4th
And that was the Major he won the least amount of times? Jack Nicklaus wasn't just a threat to contend for a Major Championship during the 1960s and 1970s, he was THE THREAT. Jack played each and every one of the 80 Majors during the 1970s, making the cut in 79 of them. The stretch from the 1970 British Open till the 1978 British Open saw 33 Majors played. The Golden Bear placed in the top 10 in 31 of those 33 straight Majors, with an 11th and 13th being his other two finishes.
We are trying to paint a picture of just how ridiculously good and consistent this guy was. Hopefully, it is starting to come to light.
His illustrious career was filled with more magical moments than most can remember. The most dramatic was his back-9 comeback at the 1986 Masters at age 46, when most thought Jack was an afterthought. Jack played his final 10 holes in -7, including a back-9 "30" for the ages.
Watching Jack roll in his birdie putt on 17, hearing Verne Lundquist shout out the famous words, "Yes Sir!" still brings chills through our veins. As Bob would say, "very few things in life are perfect….this was".
Jack Nicklaus's stamp on the game of golf remains evident today. He has designed over 300 courses around the world. Not to mention, he hosts The Memorial Golf Tournament on the PGA Tour held at Muirfield Village near his hometown in Ohio every Memorial Day weekend.
Every golfer that dreams and aspires to be the best in the world wants to win Major Championships. They have one number to look up at and chase. That number is 18, and it belongs to the Golden Bear, Jack Nicklaus.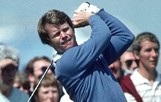 Tom Watson
Born- September 4, 1949
Birth Place- Kansas City, Missouri
Professional Playing Career- 1971- 2014
Total Tournaments Won – 70
Highlights- 8 Majors including 5 Open Championships. 6-time PGA Tour Player of the Year
The number-one ranked player in the world from 1978-1982, Tom Watson knew how to get it done on the golf course. After dominating the junior and amateur circuit in Missouri, Watson attended Stanford University and earned a psychology degree before turning professional in 1971.
Once he got his first win at the 1974 Western Open, Watson kept winning. He won 5 times on the PGA Tour in 1977. 5 more victories in 1978, 5 more in 1979. Apparently, Tom got sick of only winning 5 tournaments per year, so he upped that to 7 victories during the 1980 season. And we haven't even gotten to his dramatic wins at the 1977 British Open and the 1982 U.S. Open at Pebble Beach, both of which were over Jack Nicklaus!

'77 – Duel in the Sun
Tied with Jack Nicklaus for the lead through 36 holes at the 1977 Open Championship at the Alisa Course at Turnberry, both Jack and Tom fired matching 65s on Saturday to set themselves apart from the rest of the field. The 18 holes that ensued on Sunday afternoon would go down as the greatest battle in Major Championship history at the time.
Jack birdied 18 to shoot 66, Tom birdied 18 to shoot 65. The back-and-forth battle the two juggernauts put on display that day would be a round replayed over and over on the golf channel for decades to come.

Famous Chip-in Birdie
Here's the setting. 1982 United States Open final round at Pebble Beach Golf Links. Watson stood on the 17th tee tied for the lead with Jack Nicklaus, who was in the clubhouse at four under par. Tom pulled his tee shot left of the green and his ball settled into a muffled lie in the thick grass.
The rest is history as they say. Watson chipped in for birdie, sending roars through all of Pebble Beach. A birdie at 18 and Watson would finally be able to hoist the U.S. Open trophy that had previously eluded him. If you are only going to win one U.S. Open in your lifetime, you might as well win it at Pebble Beach over Jack Nicklaus with a finish as theatrical as that.

2009 British Open
As much drama as there was surrounding the Open Championship in 1977 or his U.S. Open victory in 1982, they hardly shine a light to the performance 60 year old Tom Watson put on display for the millions watching during the 2009 Open Championship.
Tom Watson turned back the clock to his performance against Jack Nicklaus 32 years earlier. Back at the Alisa Course in at Turnberry, Tom lit a fire in the bellies of every single golf fan in the world. He held the 36 and 54-hole lead and walked up the 72nd fairway on Sunday a par away from rewriting the history books.
Unfortunately, Tom missed an 8-foot par putt and eventually lost in a playoff to Stewart Cink. Despite coming up a hair short, Watson's gutsy performance will always be remembered.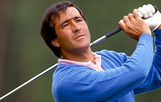 Seve Ballesteros
Born- April 9, 1957
Birth Place- Pedreña, Cantabria, Spain
Professional Playing Career- 1974-2007
Total Tournaments Won – 91
Highlights- 3 U.S. Opens, 2 Masters. The passion and pride behind European Ryder Cup teams in the 80s.
Seve Ballesteros hit shots you wouldn't believe were possible. The things Seve did with a golf club in his hands were more creative than your wildest dreams. It was as if the golf club was like a magic wand and Seve was the wizard.
Kids in America that played basketball grew up idolizing Michael Jordan. They wanted to be "just like Mike" and would try to copy his moves. The golfers in Europe grew up trying to hit shots like Seve. Ballesteros had that much of an effect on the generation that came after him. Just ask a guy like Sergio Garcia who his hero was growing up.
Seve's charismatic nature and ability to hit any shot at any time is what made him the guy that every golfer wanted to be like.
Seve wasn't known for being the most accurate or consistent driver of the golf ball. But when you needed a recovery or an escape shot, nobody, and I mean nobody, did it better than Seve Ballesteros.
He wasn't just a flashy golfer. Three U.S. Open trophies and a pair of Green Jackets puts him in elite company with the goliaths of golf.

Ryder Cup
Of course, we couldn't talk about Seve Ballesteros without mentioning his impact to the European Ryder Cup teams. The United States had absolutely dominated the Ryder Cup for years. In fact, the U.S. team had won every cup from 1959-1983. It was after the 1977 loss that the rest of the European countries were added to the Great Britain and Ireland squad.
Under the captaincy of Tony Jacklin, Europe finally broke the trend in 1985. Seve was the heart and soul of that team, and the tide had officially turned. Seve again led his fellow Europeans to an unexpected win in 1987 against the Jack Nicklaus-led U.S. team playing at Jack's place – Muirfield Village in Dublin, Ohio.
After leading the European Ryder Cup team to back-to-back wins in '85 and '87, the Ryder Cup was officially "a battle" again. Until then, the Ryder Cup was basically a foregone conclusion the United States would win, before the matches even began. Now with Seve leading the charge, things would be different.
To illustrate this, just look at the results. Since the 1983 Ryder Cup, the European team has gone 10-5-1 as opposed to getting spanked year after year like they did before 1983. The raw emotion and determination displayed by Seve paved the way for future Ryder Cup Stars. Fellow countrymen José María Olazábal and Sergio García followed Seve as two of the most dominant pieces of European Ryder Cup teams for years to come.
It is thanks to Seve that not only these two Spaniards, but also golfers around the world have become so emotionally attached to the Ryder Cup. It was always a magnificent team event. The contributions made by Seve Ballesteros have elevated the tournament to a can't-miss sporting event.
1987-1996
(Greg Norman (Left) embraced by Nick Faldo during the 1996 Masters)
As we transition into the late 1980's and the 1990's decade, stars in the game continue to emerge. They were coming from all over the world. Whether it looked strategic and deliberate like Bernhard Langer or it looked smooth and effortless like free-swinging Freddy Couples, the golf swings and mannerisms of these players were treats for all golf fans to enjoy.
We witnessed heartbreaks and meltdowns, we witnessed champions rise to the occasions. Whether it was tears of joy or tears of disappointment, we saw it with the following players.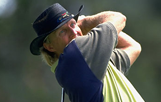 Greg Norman
Born- February 10, 1955
Birth Place- Mount Isa, Queensland, Australia
Professional Playing Career- 1976- 2008
Total Tournaments Won – 88
Highlights – 331 weeks as the #1 ranked golfer in the world (2nd all-time). Winner of 2 British Opens.
What doesn't Greg Norman have? He was the number one player in the world, he won multiple Majors, he owns planes, has a clothing line, collects fine wine, and has a beautiful family. This guy literally has everything a man could ever dream of having.
"The Shark", as Greg is commonly referred to as, has actually experienced as much or more heartbreak in the game of golf than most men could imagine. So, it goes both ways. His fruitful and tremendous life off the golf course is certainly not taken for granted by Norman himself.
Greg captured two Majors, both at the Open Championship in 1986 and 1993. It is his 8 runner-up finishes in Majors that have haunted him for much of his career.

"The 1986 Saturday Slam"
You can look at Greg Norman's 1986 season a couple different ways. For starters, he won 11 professional golf tournaments that year, including the British Open, and 4 events in his homeland of Australia. Seems like a pretty decent year, huh?
The other way to look at it was that Greg Norman held the 54-hole lead in all four Majors that year. That means Greg slept on the lead each of the four Saturday nights before the final rounds. When Greg Norman ate his breakfast the morning of Sunday's final round of the Majors that year, he was the leader of the golf tournament each time.
At the Masters, he missed a short par putt that would have sent him into a playoff with the 46-year old Golden Bear. A few months later at the U.S. Open, Norman had a chance to redeem himself as he once again held the lead starting the final round. Instead, Norman struggled mightily to +5 75 and fell well off the pace.
The British Open was a different story, and the Shark held onto his lead and hoisted the Claret Jug that Sunday. His 5-shot victory that week was his first Major Championship.
The 1986 PGA Championship at Inverness Club – now, there is no polite or easy way to say this, but this one hurt. Norman was coming off his first victory in a Major just a month before in the Open Championship. He came out of the gates blazing with an opening round 65 and held a 2-shot lead. That lead ballooned to 4 shots after a second round 68. A 69 on Saturday would leave Norman in that all too familiar spot – the 54-hole leader.
Unfortunately for Norman, it all came undone in the final round. An uncharacteristic 76 left him two shots short of eventual champion, Bob Tway. Despite playing poorly that day, Norman had his chances.
Norman and Tway came into the 18th hole tied for the lead. Norman was positioned perfectly in the center of the fairway after Tway's approach had landed in the greenside bunker. Somehow and someway, Tway miraculously holed out his bunker shot, sending shock waves through the city of Toledo, Ohio. Norman made bogey and just like that, the tournament was over.
Norman was once again the "bridesmaid" at a Major Championship.

Post-Golf Business Ventures
Fortunately for Norman, all the anguish he suffered during his playing days can all but be forgotten in his "post-golf afterlife". Greg lives as comfortable and luxurious a lifestyle as one could imagine.
Greg has parlayed his savviness from the links with his advanced business acumen into an extremely successful brand. The Shark does everything from designing and building golf courses to selling real estate, clothing, and sunglasses.
He owns restaurants, a junior golf academy, and even wakeboarding complexes. This man has it all, and it is mostly thanks to what he was able to accomplish on the golf course.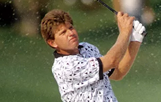 Nick Price
Born- January 28, 1957
Birth Place- Durban, Natal Province, South Africa
Professional Playing Career- 1977-2011
Total Tournaments Won – 48
Highlights – 3 Majors. Regarded as the best player in the world during the mid-90s.
Nick Price was having a steady career through his first dozen or so years on tour. He had won three times on the PGA circuit as well as a couple times on the European Tour. Then in 1992, Price captured his first Major at the PGA Championship at Bellerive Country Club in Missouri.
The confidence Price picked up with this win really started to show over the next two seasons. Price won again in '92 before tacking on four more PGA Tour victories the following season in '93. He steamrolled all this momentum into one of the best ever seasons on tour the ensuing year.
Price won 6 times in 1994, including back-to-back Majors at the Open Championship at Turnberry and the PGA Championship at Southern Hills Country Club just 4 weeks apart. His 6-shot victory at the PGA Championship cemented his status as the newly crowned number-one ranked player in the world – a title he would hold for the next 44 straight weeks.
Nick Price is highly-regarded among his peers. His exceptional record on the golf course and his keen eye for understanding what it takes to win have propelled him into the captaincy of the international team at the Presidents Cup three consecutive times from 2013-2017.
Price played during an era of other amazingly talented golfers as you can detect from this page. The fact that he was regarded as one of the best players of his generation speaks volumes to what Nick was able to achieve during his career.
One of the best ball-strikers to ever play the game, Price used his "quick-tempo backswing" to his advantage.
We can assure you few golfers in history have played as consistently well as Price did during his peak in the early to mid-1990s.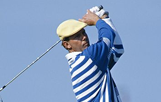 Payne Stewart
Born- January 30, 1957
Birth Place- Springfield, Missouri
Professional Playing Career- 1979-1999
Total Tournaments Won – 24
Highlights – 3 Majors, including 2 U.S. Opens. Wore "colorful knickers" while playing.
Payne Stewart will always be remembered as a class act. He was as genuine as any person you would ever meet. Some guys like to beat around the bush, and tell you what you want to hear. Not Payne. William Payne Stewart had an infectious personality. He was the guy that everyone on tour wanted to be around during the 1990s.
A successful career on tour that already included a pair of Major Championships was stamped with greatness at the 1999 U.S. Open at Pinehurst Resort. Payne battled and held off a charging Phil Mickelson to win his third Major. Clutch putts on 16, 17, and 18 got it done for Stewart.
Payne would win 11 times in all on the PGA Tour, a number that certainly would have been higher if not for the catastrophic event that happened at the end of the 1999 season.

Plane Crash
1999 had been a great year for the Stewart family. Payne had a beautiful wife, two healthy children, and had just won the United States Open in dramatic fashion.
On October 25th, the golfing world received some tragic news. Stewart was flying in his Learjet to Texas to compete in the season-ending Tour Championship. Cabin pressure was lost inside the aircraft, causing all four passengers and the two pilots to lose the ability to breathe in oxygen.
After running out of fuel, the plane crashed into a field in Mina, South Dakota.
Payne's death hit hard with the entire golfing fanbase, let alone his family and closest friends. The following year in 2000, the PGA Tour created an award to be handed out to the player who best represents himself in an exemplary and respectful manner. The award is appropriately named the Payne Stewart Award.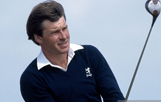 Nick Faldo
Born- July 18, 1957
Birth Place- Welwyn Garden City, United Kingdom
Professional Playing Career- 1976-2015
Total Tournaments Won – 41
Highlights – 6 Majors. Owner of the most points earned and matches played in Ryder Cup history.
Nick Faldo has had one heck of a ride. We see Nick Faldo calling the action on CBS frequently nowadays. The truth is, his incredible accomplishments on the golf course are what earned him the right to sit up in the booth in the first place.
The reason we like and respect what Faldo has to say is that we know he has been through the ringer of professional golf himself. The highs, the lows, and everything in between – Faldo experienced it all. He is the prime candidate to describe to millions of viewers what the players are feeling and how they may or may not be able to handle a given situation.
Back to what he was able to conquer on the links, Faldo was as good as it gets in the late 80's to early 90's. His individual feats rank including 6 Majors puts him in choice company when it comes to the greatest golfers of all time.
What Nick was able to provide for the European Ryder Cup Teams during his career may be his most significant success. His 46 matches played and 25 points won are both records for the esteemed Ryder Cup. Being the most accomplished player in Ryder Cup history immediately elevates you into the stratosphere shared with other legendary players.
Faldo wasn't the longest hitter in the world, and he wasn't the best putter or chipper on the planet.
What Faldo excelled at more than anyone during his era was being able to come through in the clutch.
Being able to pull off the shot or make the putt when it mattered most is something Faldo took pride in. It is the main reason he was so successful in the Ryder Cup, where matches often come down to a single swing or a single stroke.
Most players trying to win their first Major would be nervous coming down the stretch – not Faldo. Nick won his first Major at the 1987 Open Championship at Muirfield by making 18 consecutive pars on Sunday to close out a 1-shot victory over Paul Azinger and Aussie Rodger Davis.
Whether Faldo is on the course winning tournaments or in the CBS booth breaking down the players and the holes, you can be sure Nick Faldo will give you his opinion. You may not agree with everything he says, but it comes from an honest man with a wealth of experience telling it like he sees it.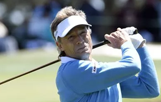 Bernhard Langer
Born- August 27, 1957
Birth Place- Anhausen, Bavaria, West Germany
Professional Playing Career- 1972-currently playing
Total Tournaments Won – 110 (and counting)
Highlights – Winner of 2 Masters. Like a fine wine – seems to be getting better with age.
Bernhard Langer. This guy is absolutely incredible. At 60 years old in 2017, he seems to be playing better than he ever has. In golf, they say you "lose it" as you get older. You are supposed to lose your touch on the putting green, not be as consistent with your irons, things of that nature.
Either somebody forgot to tell this to Bernhard or Langer is just defying odds. His 10 Majors on the Champions Tour are the most of all time. We will undoubtedly have to come back and edit this portion of the article after the next few Senior Majors are played. He is that good and that dominating on the PGA Champions Tour.
Let's not pretend he was just some average golfer before that. He is 1 of 17 men who have multiple Green Jackets hanging in their closet at home. His 42 matches played and 24 points earned both rank second all-time in the Ryder Cup. Langer was the first player ranked #1 in the world when the Official World Golf Rankings debuted in April 1986.
The one knock if any on Langer would be his putting "yips" he struggled with early on in his career. You can forget about that now as he is perennially one of the best putters on the Champions Tour year in and year out. He has been known to toy around with various putting styles and grips over the years, but has settled into a "quasi-anchored" method and now just rolls it pure putt after putt.
The combination of his brilliance in his younger days on the PGA and European Tours with his utter dominance on the Champions Tour means Bernhard Langer's name simply cannot be left out of the discussion of the 20 best players of all time.
His longevity in the game and ability to get better with time cannot be rivaled. Many of his peers he had played along with are retired from the game, sipping wine and enjoying life. Believe me, Bernhard is doing that stuff too, he's just still out there annihilating his golf competition as well.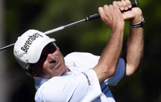 Fred Couples
Born- October 3, 1959
Birth Place- Seattle, Washington
Professional Playing Career- 1980- currently playing
Total Tournaments Won – 62 (and counting)
Highlights – 1992 Masters Champion. 2 Players Championships. Former #1 ranked player in the world.
Sweet swingin' Freddy Couples has been a fan favorite since he burst onto the scene in the early 1980s. His first win came at the 1983 Kemper Open, and he followed that with a win at the infamous Players Championship the following season. The golf fans knew who Fred Couples was and they liked watching him play.
The guy is just so cool. Come on, he doesn't even wear a glove, he hits it a country mile, and he's buddies with Michael Jordan. Other than that, Freddy is just like us!
It was his 1991 and 1992 seasons that catapulted this "cool guy" into the discussion for the top players. "Boom Boom", as many like to call Freddy, won the PGA Tour Player of the Year honors and the Vardon Trophy for the lowest adjusted scoring average in both years. His finest moment as a professional golfer came at Augusta in 1992, when he won his one and only Major.
He has continued to play and contend at the Masters despite being well past his prime. Freddy is such a popular character amongst his peers in the golfing world, he was chosen as Captain of the Presidents Cup Team for 3 consecutive terms from 2009-2013. The United States Team came out victorious on all three occasions under the leadership of Couples.
1997- Today's Stars
What happened at the 1997 Masters would change the landscape of golf forever. The attention and notoriety from the fans was intense. The increase in tournament purses and media coverage shot through the moon.
This all happened because of one man, Tiger Woods. Tiger's ascendance into stardom was inevitable, and 1997 was the true beginning of his professional legacy. It's easy to get lost in Woods' amazing feats, but it is important to recognize all the other golfers that challenged him.
Tiger wasn't the only golfer making headlines. We have to talk about some other golfers that are already in the Hall of Fame. We'll transition into the current PGA Tour stars that will have first-class tickets to the HOF when their times come.
These are the players who you have seen on television for the last 15 years and the ones who dominate the featured groupings today.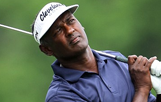 Vijay Singh
Born- February 22, 1963
Birth Place- Lautoka, Viti Levu, Colonial Fiji
Professional Playing Career- 1982- currently playing
Total Tournaments Won – 61 (and counting)
Highlights – 3 Majors. Won 9 PGA Tour tournaments in 2004 at the age of 41. 2008 FedEx Cup Champion.
22 PGA Tour wins would be a spectacular career for anyone. That's the number of wins Vijay Singh had after his 40th birthday. It's the most wins of all time for a golfer once they celebrated their 40th and it is hard to imagine somebody tops it. We have seen a number of golfers having longer careers and playing better golf as they get older. Vijay was the one who set the bar and made others believe it could be done.
Vijay was able to crush his competition despite players with the likes of Tiger Woods and Phil Mickelson in their primes. This is a direct testament to Singh's work ethic. Vijay was known for hitting more balls and spending more hours on the range than any of his fellow competitors.
Through 2003, he was well on his way to a Hall of Fame career that included 2 Majors and 15 PGA Tour Wins. Then came his breakout season.

2004 PGA Tour Season
Entering September of 2004, Tiger Woods had been on top of the golfing podium for a long time. In fact, Tiger had been ranked #1 in the world for an astonishing 264 consecutive weeks. For all of you non-math wizards, that is over 5 straight years of nobody unseating Woods at the top.
That is, until September 5th of 2004, when Vijay Singh took the honors and replaced Woods as the top-ranked golfer in all of men's golf. As dominant as Tiger had been over the past 5+ years, you can imagine the type of golf Vijay had to play to overtake Tiger.
Do 9 PGA Tour victories including a Major sound any good? How about more than $10.9 million in PGA Tour earnings that year, and becoming the first player to eclipse the $10 million figure for a single season? The next three players that year (Els, Mickelson, Woods) each earned less than $6 million.
Saying Vijay was the best player that year wouldn't be doing justice to what he was able to conquer on the course during the course of that season. Singh's 2004 season will indisputably go down as one of the best individual seasons in PGA Tour history.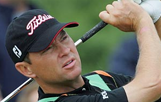 Davis Love III
Born- April 13, 1964
Birth Place- Charlotte, North Carolina
Professional Playing Career- 1985- currently playing
Total Tournaments Won – 36 (and counting)
Highlights – 1997 PGA Champion. 2 Players Championships. Named to World Golf Hall of Fame in 2017.
Davis Love III was born to be a golfer – literally. He was born the day after his father finished playing the final round of the 1964 Masters. Davis took up the game as a youngster and was a three-time All-American playing golf at the University of North Carolina.
What has been so remarkable in Love's career is how consistent he has been for so long. If you were wondering how many guys that won on the 1987 PGA Tour season won again on Tour 28 years later in 2015, the answer is one. His name is Davis Love III.
Love captured the 2015 Wyndham Championship at 51 years young, becoming the third oldest person to win a PGA Tour event. His efforts more recently have been focused on other endeavors, not just playing golf.
His only son, Dru, is a newly turned professional golfer and Davis spends much of his time at home in Sea Island, Georgia where he can be caught building a fire and seasoning pork ribs at his barbeque joint, "Southern Soul Barbeque."
The two-time Ryder Cup Captain is about as respected and valued as any current or former PGA Tour player. Don't be surprised to see Davis play and contend in future PGA Tour events as his age is merely just a number. It's his golf clubs that do the talking.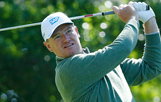 Ernie Els
Born- October 17, 1969
Birth Place- Johannesburg, South Africa
Professional Playing Career- 1989- currently playing
Total Tournaments Won – 71 (and counting)
Highlights – 4 Majors. The most accomplished International Presidents Cup Team player.
Ernie Els is a well-traveled man. He's won on every major professional golf circuit around the globe and has been doing it since the early 90s. Els joined an especially elite club as one of only six men to win multiple United States and British Open Championships.
"The Big Easy" played his entire career with grace and class. He earned his nickname by appearing to swing effortlessly. Meanwhile, the ball was going 300 yards down the middle of the fairway. His elegance on the course was on full display during his 8 years on the international squad at the Presidents Cup.
He has played more matches (40) and won more points (21) than any other player in International Team history. He earned those records by being extremely consistent and being extraordinarily dependable.
During this era of golf, almost all players would collapse and falter in the presence of Tiger Woods. Ernie Els was one of the very few men who were able to look Tiger eye to eye and go to battle with him. During Tiger's prime, no golfer stood toe-to-toe and challenged Tiger more than Ernie.
Els' continued excellence in the game of golf shined brightly during the 2012 Open Championship at Lytham St Annes in Lancashire, England. The 42 year old South African trailed leader Adam Scott by 6 shots heading into Sunday's final round. It was Ernie's back-9 charge that supplanted Scott and earned him his fourth Major Championship in his storied careers.
When Ernie decides to hang it up for good, he will no doubt be remembered as one of the premier golf talents the sport has seen.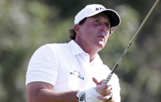 Phil Mickelson
Born- June 16, 1970
Birth Place- San Diego, California
Professional Playing Career- 1992- currently playing
Total Tournaments Won – 48 (And counting)
Highlights – 5 Majors. Played more Ryder and Presidents Cup matches than any other U.S. player.
You will have to excuse us for only having one line of text next to the "highlights" portion above. Frankly, we could write a 14-page article on what Phil has been able to conquer on the links. From his time as a collegiate player at Arizona State, all the way to his heroics in Major Championships in his 40s, Phil Mickelson has gifted golf fans around the world thrill after thrill. Hence, they don't call him "Phil the thrill" for nothing.
Mickelson didn't turn pro, get comfortable, and hit his stride later on like many typical touring pros do. Mickelson was a can't-miss sensation from the time he arrived on campus. The second Division I golfer to be named a First-Team All-American all four years, Phil was more than deserving.
It'd be pretty nice to win the individual trophy at the NCAA golf Championship during your career. Phil got that out of the way quickly his freshman season at the 1989 Tournament at Oak Tree Country Club in Oklahoma.
Things got better for Mickelson and his teammates the following season. Not only did Phil capture his second consecutive NCAA Title, but his Sun Devils won the team trophy in 1990 as well. Phil was on cloud nine.
In 1991, Phil started his junior season in college by winning a PGA Tour event. It was the Northern Telecom Open in Tucson, Arizona, and he won playing as an amateur.
Talk about a clear-cut number one-ranked amateur/college golfer in the world.
Phil Mickelson was that guy. The guy that everyone knew was destined for greatness.
After winning his third NCAA Individual Trophy his senior season in Albuquerque, New Mexico, Phil was more than ready to take on the big stage full-time.
Phil has won 42 PGA Tour events up to this point, placing him 9th all-time on that list. His ability to compete and contend as a 20 year old college kid and a 47 year old father of 3 shows us that golf careers can last.
He has played more Ryder Cup matches than any other American player. Not only has he played the most Presidents Cup matches, but he's been on every single one of the 12 squads. Phil Mickelson flat-out is a top-10 golfer of all-time in most people's eyes. Phil's playing career also included playing against some of the best players the game has seen.
Phil would have to battle the likes of Tiger Woods and Ernie Els for the bulk of his career. Now as he is getting older, it's the young guns like Jordan Spieth and Justin Thomas that he has to find a way to take down.
This didn't stop "Lefty" from winning three Green Jackets and a PGA Championship. He won the 2013 Open Championship with one of the more memorable Sunday final rounds in Major Championship history.
Phil battled fierce conditions to shoot a remarkable 66. He birdied the 17th and 18th holes en route to completing his 5-shot comeback the final day. Many thought Phil didn't have the type of game to get it done on the Links course. This effort silenced those critics.
Speaking of critics, Phil was scrutinized early on in his career for playing too aggressively at times. He has always been known as having the greatest short game on the planet. The only guy that could even hold a candle to Phil's touch around the greens during this generation was the next man on our list.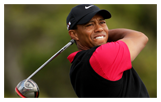 TigerWoods
Born- December 30, 1975
Birth Place- Cypress, California
Professional Playing Career- 1996- currently playing
Total Tournaments Won – 106 (and counting)
Highlights – 14-time Major Champion. 79 PGA Tour Wins. Most important & controversial figure in golf.
A true golf prodigy. Trying piece together the career of Tiger Woods is not difficult to do in a few paragraphs. It is completely impossible. What we can do is pick out the highlights that have made him arguably the greatest golfer of all time. The debate between him and Jack Nicklaus for the sport's all-time best player has been clouded over the recent years due to Woods' injuries and troubles off the course.
We aren't going to focus this segment on Tiger's trials and tribulations he has suffered in his personal life. We are going to appreciate his greatness for what it is. And from 1997-2009, there was not a single athlete on the face of the Earth that was praised as much as or received more admiration than Tiger Woods. Let's be thankful we were able to watch perhaps the greatest player who will ever live dominate this sport like we have never seen.
Let's start early. That's when the world knew Eldrick "Tiger" Woods was going to have his footprints all over golf's history and record books. In 1978, as a two-year-old child, he appeared on "The Mike Douglas Show" on national television, putting against famous comedian and golf enthusiast Bob Hope.
As storied as Tiger's professional career is, what he accomplished as an amateur is more unlikely to ever be matched. Woods won 3 consecutive United States Junior Amateur Titles from 1991-1993. He wasn't done. He won 3 consecutive U.S. Amateur trophies the following 3 years from 1994-1996. To fill you in, in order to win just one of those highly-regarded Championships, you have to play 2 rounds of stroke-play to qualify for the match-play portion. Then you have to win 6 matches to be the last man standing.
What Tiger did from 1991-1996 was win 36 straight matches during those 6 years. You just can't even fathom how unlikely or difficult that is. Tiger was just warming the golf fans up.

1997 Masters
Golf would never be the same again after the 1997 Masters. Not just in terms of Tiger becoming the hands-down best player in the world. More importantly, the entire landscape of the sport of golf was changed.
A game that was generally played by wealthy Caucasians was now being dominated by an African American young kid who came from very little money. Before 1997, golf was the last thing on the minds of the kids from less fortunate backgrounds in all regions of the world. When Tiger showed up, golf was "suddenly cool." The way Tiger fist-pumped his way around the course and pounded the ball further than everyone else made kids want to play golf.
No longer was golf a sport for rich and nerdy men. Now boys and girls of all ages and colors could play the game. All because they saw Tiger Woods doing it.
Now, back to the actual tournament that made this all happen. Tiger shot a record 18 under par and lapped the field by 12 strokes. People around the game of golf had heard of this young kid. From this point forward for the next 12 years, they'd now all be staring straight up at him.

2000 Season
Remember, this is just a highlight reel of Tiger. The dude was winning like 5-9 tournaments per year just on the PGA Tour alone during his amazing run. The energy required to read through a list of his victories would take a few double shots of espresso just to get started.
His 2000 season on the PGA Tour was a thing of beauty. After winning the 1999 PGA Championship in dramatic fashion, Tiger headed into 2000 playing his best golf of his career. By the time he got to the U.S. Open in June, things were pretty ho-hum for Woods. Wins at the Mercedes Championship, AT&T Pebble Beach National Pro-Am, the Bay Hill Invitational, and the Memorial Tournament were pretty standard for him by this point. A disappointing (by Wood's standards) 5th at Augusta left him hungry by the time he arrived at Pebble Beach in June for the United States Open.
Tiger would win the 2000 U.S. Open by an astounding 15 shots. His performance that week is still classified as the greatest performance in Major Championship history. Apparently, he let us all down the following month when he obliterated St. Andrews Golf Course at the Open Championship. He shot -19 and won by 8 shots.
What Tiger was doing was taking not only the golfing world by storm. Sports fans around the world couldn't believe what they were seeing. After the way Tiger played down the stretch at the 2000 PGA Championship in August, there was absolutely no doubt this man was on his way to being the greatest golfer to ever live.
The shots and putts he clutched up and was able to hit during that event were just a taste of what he did over his career. Simply put, Tiger hit shots nobody else could hit. This 3-iron from a fairway bunker at the 18th hole in the 2002 PGA Championship at Hazeltine National Golf Club is just an example of what this freakish athlete could do with a golf club in his hands.
When the pressure was at its highest, nobody was better than Woods. Whether you needed a drive, an iron shot, a chip, or a putt, Tiger was the guy you would want hitting the shot when all the chips were down.
Tiger tacked on a World Golf Championship and the Bell Canadian Open later in 2000 completing the finest single season in PGA Tour history.

Tiger's Impact
In order to try and close out our segment on Tiger, we have to mention and implicate just how big of a deal he was to the growth of the game. For example, when he won the Masters in 1997, his first-place check was for $486,000. By 2001, the winning check was more than doubled to over $1 million. Fast forward to 2017 and the Masters Tournament winner took home a chunky $1.98 million.
Don't think for one second that the absurd increases in PGA Tour prize pools are anything other than a direct connection to what Woods has brought to the game. The fans that watch it, the people that want to play it, the national broadcasting television stations that want to pay to telecast it – it's all thanks to Tiger Woods.
No matter what happens from here on out, please don't forget what his impact has meant to the game. We are rooting for him to get his game back on track and compete for Majors again. It's hard to imagine at this point, but we aren't putting anything past a man with the talents and mental fortitude that he has.
Only time will tell.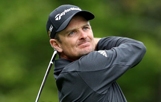 Justin Rose
Born- July 30, 1980
Birth Place- Johannesburg, South Africa
Professional Playing Career- 1998- currently playing
Total Tournaments Won – 20 (and counting)
Highlights- 2013 U.S. Open Champion. 2016 Olympic Gold Medalist.
Justin Rose picked up golf at a very early age. When his family moved to England in 2003, 5 year old Justin started whacking the little white ball around. Six years later, the 11 year old sensation had broken 70. His fourth-place finish at the 1998 Open Championship at Royal Birkdale as a 17 year old teenager set the stage for the type of golf Rose would play over the next 20 years.
Eight wins on the PGA Tour and 11 more on the European Tour is not too bad for a man with a wife and two children. Splitting his time between homes in Orlando and London, Rose is far from being finished winning golf tournaments.
His proudest two moments on the links as an individual golfer came at the 2013 U.S. Open at Merion Golf Club and the 2016 Olympic Games in Rio de Janeiro, Brazil. Those two victories have placed Rose in the conversation for the best and most consistent golfers around.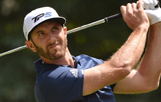 Dustin Johnson
Born- June 22, 1984
Birth Place- Columbia, South Carolina
Professional Playing Career- 2007- currently playing
Total Tournaments Won – 17 (and counting)
Highlights- 2016 U.S. Open Champion. 7 wins from 2016-2017 vaulted him to #1 in the world.
Talk about a guy who absolutely bombs the golf ball.
You would never realize if something was bothering Dustin Johnson. The way he walks around a golf course, you wouldn't know if he was leading the tournament or about to miss the cut. His composure and his even-keel personality make him unflappable in golf's most pressure-packed moments.
He has shown off his guts on many occasions. In fact, "DJ" has won at least one PGA Tournament on the schedule in every season since 2008. His 5 wins in WGC (World Golf Championship) events are second in the history of golf only to Tiger Woods.
Many were unsure of how Dustin would handle himself after his heartbreak at the 2015 U.S. Open. He had a was a 12-foot eagle putt away from capturing the title at Chambers Bay when he slid his putt by the hole. His 3-footer for birdie to get into a playoff was denied. Everyone was stunned and seemed shocked. On the outside, Johnson appeared to be his normal calm and collected self.
Rather than sulk and feel sorry for himself, Johnson decided to work that much harder. By the time the U.S. Open approached the following year in 2016, DJ was ready to pounce.
The extremely difficult conditions at Oakmont Country Club in 2016 were tamed by Dustin. He would win his first Major and it was fitting that it was the U.S. Open the year after he suffered such anguish.
He has propelled that win into six more victories on the PGA Tour since his triumphant win at Oakmont. His number of 17 PGA Tour wins through the 2017 PGA Tour season is only going to get higher. He simply hits the ball too far and too good for it not to.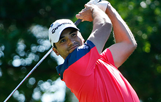 Jason Day
Born- November 12, 1987
Birth Place- Beaudesert, Queensland, Australia
Professional Playing Career- 2006- currently playing
Total Tournaments Won- 14 (and counting)
Highlights- 2015 PGA Champio 2016 Players Champion. Former #1 ranked golfer in the world.
Early on in Jason Day's adolescent years, becoming the number one-ranked golfer in the world wasn't even something he considered. A troubled childhood left Jason in a place where he could go one of two directions.
Jason could continue on the path he was on and potentially wind up hurting himself and his family, or get passionate about something and work endlessly until becoming the best. Fortunately, he chose the latter and here we are.
The top junior and amateur golfer in Australia turned professional in 2006 at the age of 18. All he has done since then is win golf tournaments all around the globe and contend in Major Championships consistently. He has played 29 Majors, all since 2010, and has recorded 14 top-10s already.
Day's performance in golf's biggest events vaulted him to the top spot in the Men's Official World Golf Ranking in September of 2015. What "biggest events" are we talking about?
Jason Day has claimed victories in a Major Championship, The Players Championship, multiple World Golf Championships, and multiple FedEx Cup Playoff events. When there is a significant tournament taking place and you are looking for a guy to bet on, don't look past Jason Day.
All this guy does is show up for big event after big event. He's has done it his entire career thus far, and will continue to do so for many years down the road.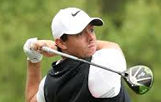 Rory McIlroy
Born- May 4, 1989
Birth Place- Holywood, County Down, Northern Ireland
Professional Playing Career- 2007- currently playing
Total Tournaments Won- 22 (and counting)
Highlights- 4 Majors before his 26th 2016 FedEx Cup Champion. 2012 & 2014 Play of the Year.
There aren't many golfers that you know from a very early age are going to be successful professional golfers. Like Tiger Woods, people knew Rory McIlroy had a special golf talent from the time he was a little boy.
In 2007 at just 18 years old, the #1 ranked amateur golfer in the world turned pro. Now, 10 years later, he has racked up 13 PGA Tour Wins and 13 European Tour Wins. He has won every Major at least once except the Masters, he has won 2 World Golf Championships, and a little thing they call the FedEx Cup which is worth a cool $10 million.
There is not much in the game of golf "Rors" has yet to accomplish. It's scary to think he has done all this at such a young age.
Some people are already forgetting about McIlroy and moving on to the "Spieths" and the "Thomas's" nowadays. That would be a big mistake, golf fans. To be fair, his 2017 season wasn't his best of his career. But he was going through equipment changes and most importantly, he got married!
Now that Rory has his equipment and personal life in order, look for him to bounce back and get back to his winning ways.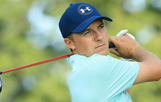 Jordan Spieth
Born- July 27, 1993
Birth Place- Dallas, Texas
Professional Playing Career- 2012- currently playing
Total Tournaments Won- 14 (and counting)
Highlights- 2015 Masters, U.S. Open, and FedEx Cup Champion. Won the Open Championship in 2017.
Earning the nickname, "The Golden Child" probably means you are pretty good at whatever you are doing at a pretty early age. Well then, they got it right with Jordan Spieth. Achieving milestones rivaling the likes of Jack Nicklaus and Tiger Woods at the early part of your career isn't a bad place to be.
That's where the kid from Dallas, Texas is, and it's because of what he is doing on the golf course. He came flying out of the gates after being the number one player in college golf as a Longhorn in Austin, Texas.
As a 19 year old, he won the John Deere Classic by forcing a playoff in dramatic fashion. He holed his bunker shot, and that wouldn't be the last time he did that when it mattered most. He again holed out a bunker shot in a playoff to win at the 2017 Traveler's Championship against his good buddy Daniel Berger.
Clearly, Jordan has a knack for the dramatics. None more so than when he captured the 2017 Open Championship at Royal Birkdale. After faltering midway through the back-9 on Sunday, Spieth appeared to be out of it.
An enormous bogey-save at the 13th hole was followed by a birdie at 14, an eagle at 15, a birdie at 16, and another birdie at 17, before making a closing par on 18 to come storming back and win his third Major at the age of 23.
This is the kind of stuff Champions are made of. There is no doubt in anybody's mind that Jordan Spieth is a true golf champion and a legend in the making.
Summary
There you have it, ladies and gentlemen. A list of the greatest golfers who used to play and a list of the stars in today's game. Of course, we couldn't include everyone. Only the greatest of golfing champions made it to this catalog of players.
That means leaving out stars and ambassadors of the game like Hale Irwin and Raymond Floyd. We didn't even mention the likes of Hideki Matsuyama or Jon Rahm, two of golf's newest and brightest superstars.
This page really was left for true golf legends. Whether it was Ben Hogan in the 1940s or Phil Mickelson in the 2000s, we discussed the greatest players who ever picked up a golf club. Learning about their achievements as well as their backgrounds should help you familiarize yourself with the sport's legends of the past and the megastars of today.
Any time you need or want to pick up a statistic or know something about one of golf's greatest players, you now have the perfect reference page in your back pocket.
July
Sportsbook of the Month

Sign up Bonus
60% Up To $1,000
READ REVIEW
Visit Site
X