Aliens Slot Machine
The competition between online slot machine designers is fierce, and each company must strike a delicate balance between the needs of their casino clients and the desires of the player. Whilebasic slots with large payouts used to be enough to satisfy both parties, the growth of the industry has led many developers to seek additional ways to increase their audience.
One of the most successful methods is to license existing products and convert them into slot machines. This usually occurs with popular television shows and movies, although it's not unheard ofto see games based on rock bands (Guns N Roses, for example) or literary works (Frankenstein). This strategy led to the creation of the Aliens slot machines by NetEntertainment, which is the topic of discussion for this article.
10 Great Quotes from Aliens
Whenever I play a licensed slot machine, I try to wring as much fun from it as possible. One of the ways I accomplish this is by immersing myself in the fictional world being presented(regardless of the source material). I once read the original Dracula novel before playing the NetEnt game with the same title, and I've watched plenty of movies and TV shows prior toplaying their slot machine adaptations.
If this sounds like something you'd be interested in, here are 10 memorable quotes from Aliens to get you in the mood. For those who crave more Xenomorph action, be sure to check out myrundown of the franchise in the next section.
"Get away from her, you bitch!" (Ripley to the alien queen)
"That's it, man. Game over, man. Game over!" (Private Hudson)
"I like to keep this handy…for close encounters." (Corporal Hicks while pulling out a pump-action shotgun)
"Did IQs just drop sharply while I was away?" (Ripley)
"My mommy always said there were no monsters—no real ones—but there are." (Newt)
"Alright, sweethearts, what are you waiting for? Breakfast in bed? Another glorious day in the Corps! A day in the Marine Corps is like a day on the farm. Every meal's a banquet! Everypaycheck a fortune! Every formation a parade! I love the Corps!" (Sergeant Apone)
"What do you mean they cut the power?! How could they cut the power, man? They're animals!" (Private Hudson)
"We'd better get back, 'cause it'll be dark soon, and they mostly come at night…mostly." (Newt)
"Let's rock!" (Private Vasquez, while disobeying orders and opening fire with live ammunition)
"Not bad for a human." (Bishop)
Films in the Alien Franchise
If you're a fan of lethal aliens with acid blood, be sure to check out all the films listed below. Besides providing hours of entertainment, these movies are also an excellent way to get psychedup for your next gaming session on this NetEnt slot machine.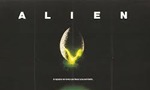 Alien (1979)
After discovering an alien craft, the crew of a commercial starship is stalked by a lethal extraterrestrial creature. A combination of science-fiction and horror, this Ridley Scott filmintroduced audiences to Ripley (Sigourney Weaver in her first leading role).

Aliens (1986)
After surviving the events of the first film, Ripley wakes from hypersleep 57 years later. When a group of colonists go missing, she agrees to serve as an advisor to a rescue party comprised ofColonial Marines and a corporate weasel (Paul Reiser). It doesn't take a genius to figure out what's waiting on planetoid LV-426.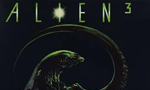 Alien 3 (1992)
Ripley escapes once again, this time crashing on a prison planet. While dealing with the all-male population, she's horrified to learn that the alien menace has followed her across space.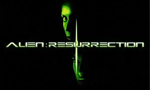 Resurrection (1997)
Set 202 years later, this film features Ripley, space mercenaries, an android assassin, and a Xenomorph-infested spaceship hurtling towards Earth.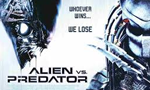 Alien vs Predator (04)
A massive showdown takes place on Earth between three Predators and a collection of Xenomorphs, with a human expedition led by Charles Bishop Weyland (Lance Henriksen) caught in the middle.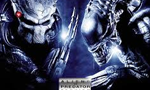 Requiem (2007)
When a Predator ship carrying a Xenomorph crashes near a Colorado town, the resulting battle leads to all kinds of death and destruction (especially for the locals).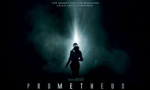 Prometheus (2012)
Set before the first entry in the franchise, this Ridley Scott film explores the origins of the lethal Xenomorphs.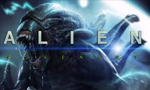 Covenant (2017)
More of the Alien's backstory is revealed, although the main plot centers on the crew of a spaceship dealing with a treacherous android (Michael Fassbender) on a foreboding planet.
Basic Game Rules
Before you jump into the action provided by the Aliens slot machine, here are some basic rules to be aware of:
The 15 paylines (or bet lines) are fixed, which means all lines are constantly active.
A payline win in coins is equal to the value displayed in the paytable multiplied by the level of the wager. Additional multipliers can also influence the total.
A bet line win in currency is the same as the win in coins multiplied by the coin value.
If multiple wins occur on a bet line, only the highest is paid.
Winning bet lines pay from the leftmost reel to the rightmost reel.
If wins occur on multiple bet lines at the same time, all winnings are added together.
Multipliers apply to the winning paylines on Level One and Level Two.
Coins wins only pay on bet lines, with the exception being wins during Level Three.
If the gaming software or hardware malfunctions, all bets and payouts that are involved are considered void. The current wager is then refunded to the player.
Return to Player
The words "return to player" indicate the percentage of money that the player can expect to receive back from the slot machine. This amount fluctuates a great deal in the short term due to therandom number generator, but it holds true over the life of the machine. Even factoring in the variations, a game with a higher RTP can generally be relied on for more frequent payouts.
In the case of the Aliens slot from NetEnt, the return to player is 96.4%. This is about average for an online slot, but it's also superior to what you'll find at many land-basedlocations. Net Entertainment, by the way, should be applauded for providing the RTP, as a lot of companies fanatically guard these statistics.
Aliens Pay Table
This section details the pay table for the main game on the Aliens slot machine. All symbols take the form of the xenomorph at various stages of development, which might be disappointingto those who were expecting Colonial Space Marines or perhaps even Ripley and Newt.
Xenomorph Egg

The earliest stage of development for the Xenomorph, these eggs are laid and protected by a queen. When part of a winning combination, they pay one of the following amounts: five credits forthree matches, 15 for four, and 30 for five.

Open Xenomorph Egg

This symbol depicts an open egg, and you can just make out a Facehugger looking for someone to latch onto. This icon pays five credits for three matches, 15 for four, and 40 for five.

Facehugger on Egg

This Facehugger is fully hatched and sitting on its egg in anticipation of some unfortunate soul wandering by. Pays five credits for three matches, 15 for four, and 50 for five.

Solo Facehugger

This Facehugger has journeyed out on its own, so there's no egg to be seen. It's roaming about in search of a host, and I pity anyone who underestimates this creature because of its size.Pays five credits for three matches, 20 for four, and 60 for five.

Attached Facehugger

This little alien has made a new friend, and in several hours a toothy Xenomorph should be bursting through the unlucky fellow's sternum. Pays five credits for three matches, 20 for four, and70 for five.

Classic Xenomorph (blue color scheme)

Looking just like the creature from the original film, this classic Alien has claws, a razor-sharp tail, set of telescoping teeth, and acid blood. No wonder the Colonial Marines didn't standa chance. Pays 15 credits for three matches, 50 for four, and 100 for five.

Larger Xenomorph (light blue)

A bit bigger than the "classic" Alien, this creature has the same abilities and is even more lethal due to greater body mass. Pays 20 credits for three matches, 75 for four, and 150 for five.

Full-grown Xenomorph (green)

This monstrosity is all grown up and ready to kill any lifeform that crosses its path. Pays 25 for three matches, 100 for four, and 300 for five.

Massive Xenomorph (yellow)

This hulking fellow can easily bowl through crowds of humans, with his massive tail whipping about to create as much carnage as possible. Pays 30 credits for three matches, 125 for four, and500 for five.

Alien Queen (red)

Responsible for laying eggs and protecting them throughout their incubation process, this version of the Xenomorphs is much larger than all the others. She pays 30 credits for three matches,150 for four, and 1000 for five.

Wild Symbol

In this game, the wild symbol is represented by the logo for the Weyland-Yutani Corporation. If you're unfamiliar with the films, this is a powerful corporation that wants to possess theAliens and turn them into living military weapons. These symbols appear on reels two through five on Level One, and they can show up randomly on any reel during Level Two. They substitute forthe highest possible winning combination on a payline, with the exception being multipliers during Level Two.
The Three Levels of the Game
The Aliens slot machine is divided into three levels, which makes it seem more like a video game than a virtual slot. In this section, we'll examine the three levels and discuss how to advancethrough each.
Level One

During this level, the objective is to scan the area for alien activity. All symbols that are part of a winning payline (with the exception of the wild), are added to the Alien Activity Meterand increase the payout multiplier by x1. When a non-winning spin occurs, the first symbol on the meter drops off. If the meter ever gets filled up, then the player advances to Level Two.

Level Two

This level requires the player to fight through waves of aliens in order to reach the queen and her hive. Each spin activates a payline with three new symbols, and all multipliers earnedduring Level One are transferred over. The ammo clip counter decreases by one following each spin, although it can be built up by the Ammo Clip Reel (which occurs after each winning spin). Ifyour ammo clip ever reaches zero, you're overwhelmed by the Xenomorphs and sent back to Level One.

Level Three

Once you've reached the hive, your objective is to destroy the queen and all her eggs. The Hive Health Meter keeps track of your opponent's health, and it's divided into four steps. At theend of the level, your cash award is based on the number of completed steps. The Ammo Clip Counter is set at four at the beginning of the level, giving the player five re-spins. Instead ofnormal reel symbols, however, the player spins to discover the power of their grenade. Once this is set, another spin is used to set the multiplier (from x1 to x10). The multiplier iscombined with the grenade strength to determine the amount of damage to the queen, and her health meter is reduced accordingly. If the player gets the meter all the way to zero, then thequeen is killed. Otherwise, the player is sent back to Level One with winnings determined by the number of steps completed.
Conclusion
The Aliens slot machine from Net Entertainment does a fine job of staying true to the theme of the original movie, and its visuals are packed with high-tech controls and nastyXenomorphs. The three distinct levels distinguish it from most competing titles, as does the opportunity to win up to 570,000 coins. If you're looking for something a little different, thisis one to keep in mind.
September
Casino of the Month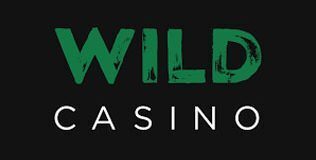 Welcome Bonus
250% up to $5,000