Iowa State Gambling
Iowa Gambling Law Overview
Casino Gambling: Legal
Poker: Legal
Horse Racing Betting: Legal
Dog Racing Betting: Not Legal
Lottery: Legal
Daily Fantasy Sports: Unspecified
Charitable Gaming: Legal
Social Gambling: Legal (limited to $50)
Online Gambling: Not Specified
Iowa gambling law is the most permissive in the Midwest. This agricultural state produces one in every ten pieces of produce in the country, focused mainly on corn and soybeans. If that doesn't sound like the kind of place with a heavy casino presence, understand that Iowa's access to the Mississippi River is responsible for the state's relaxed attitude towards gambling law. Gambling is a cultural legacy in the state.
Iowa is now home to 21 casinos – 18 commercial operations and 3 tribal casinos dot the landscape from border to border. Gaming is big business in Iowa, producing $18 billion in revenue, supplying the state with more than 18,000 jobs, and generating hundreds of millions of dollars of tax revenue that the state wouldn't otherwise earn.
It's not as though gambling occurs in the state without the approval of Iowans. The Hawkeye State is big on referendums, meaning that all changes to state gambling law happen based on the popular opinion of the voters. It's clear from the vast legal access to betting available in Iowa that locals support the industry.
Iowa is another in a long list of sleepy Midwestern states with a vibrant gambling industry. Bettors spend more than $2 billion a year at Iowa's gambling facilities. Before we dig deeper into Iowa gambling law, we think it's important to provide some facts as context for our legal interpretations. The information below sets the stage for a deeper understanding of betting laws in Iowa.
Iowa Gambling Stats & Key Info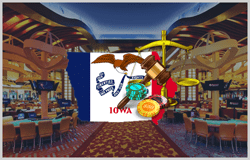 Age Requirements: 18 or 21, depending on the venue
Approximate Annual Gambling Revenue: $2.2 billion
Approximate Annual Gambling Taxes: $288 million
Number of Commercial Casinos: 14
Number of Racinos: 3
Number of Tribal Casinos: 0
Casino Regulatory Body: Iowa Racing & Gaming Commission
Lottery National Rankings: 31st
Iowa's a tough state to pin down. As you'll read in the section below, the state has some very explicit restrictions regarding what's legal and what's not. It's unusual to find a state with tough social gambling laws AND a thriving casino and betting industry, but that's what you find in Iowa. Discover the ins and outs of betting laws in the Buckeye State below.
The Legal Status of Gambling in Iowa
Gambling is legal in many forms in Iowa. From social gambling to charity raffles, and from bingo and lottery games to full-blown casino gambling, the state is home to plenty of options for gamblers interested in a variety of markets. About the only thing you can't do in Iowa is wager on sports. More on that later.
How did the Hawkeye State become so liberal in regards to gaming regulation?
The first forms of gambling to become regulated in the state were bets on horse and greyhound races. A referendum in 1983 passed by a significant majority, surprising even the people who put the bill together at the grassroots level. That same group turned around and sponsored a bill allowing Iowa counties to vote to allow casino-style gambling on riverboats. In 1989, their efforts paid off, and eight Iowa counties voted to allow riverboat gaming. Though gambling by boat was once the only way to play in the state, riverboat casinos are disappearing. Still, you can find a few boats anchored in the Mississippi offering modern games in a traditional setting.
Every gaming referendum put before Iowa voters has met with some form of success.
This may sound crazy, but it's true. Throughout the 90s and the early 2000s, voters continued to relax regulations at the county level, eventually providing for the creation of land-based casinos and tribal gaming centers.
Casinos in Iowa are allowed to host every game you'd find in a Vegas or Atlantic City casino, just not any form of sports betting. Unlike other states with limited casino gaming access, you can play slots, video poker, table games, poker, and even casino-style bingo games. Since many Iowa betting venues are attached to race tracks, you can usually place both live and OTB wagers on horse and dog racing in the state's casinos.
What about social gambling?
We find it interesting that Iowa's criminal code restricts private gaming to the extent that all players are limited to wins or losses of no more than $50 per session. In fact, you can't win or lose more than $50 in any 24 hour period. We've looked at tons of state law books regarding gambling, and this is one of very few states that specifically restrict private wins and losses.
Daily Fantasy Sports in Iowa
Iowa's lawmakers are currently sitting down to consider a bill legalizing fantasy sports betting, just as we are putting this page together. The measure is written to specifically include the operations of daily fantasy sports websites like DraftKings and FanDuel, while confirming an existing ban on private bookmaking and other activity that might otherwise be protected by the new bill. This is a common theme in Iowa – even as the state relaxes restrictions on one form of gambling, they tighten laws regarding another.
The bill under consideration establishes taxes and fees, legislates daily fantasy sports wagering under the Iowa Racing and Gaming Commission, and basically treats the practice as a form of casino gambling by mobile device.
Basically, the law would make one of the country's more progressive carve-outs for DFS betting.
Iowa bettors are already big DFS bettors. The state is absolutely in love with sports – playing them, watching them, and betting on them. Small-scale bets based on the performance of sports teams is a natural fit for the state's citizens, and both DraftKings and FanDuel have been running heavy TV and radio ads in the state since last fall's NFL season.
Ironically, the state looked into a ban on DFS betting at first, moved to examine the issue by legislative progress on the issue in Nevada and New York. While researching the issue, legislators determined that DFS wagers may be a good source of revenue for the state, a skill-based contest for small amounts of money which Iowans have already been participating in for years. When the state of Virginia passed the nation's first law to legalize and regulate daily fantasy sports, it gave Iowa lawmakers the push they needed to consider regulation.
No surprise, both DraftKings and FanDuel have had representatives on the ground in the state for a few years, with some moving to Iowa permanently. Combine their influence with that of the Fantasy Sports Trade Association, and it's no surprise that the Iowa Capitol Building is abuzz about a new revenue stream.
Opposition comes in the form of tribal and commercial casino interests and a handful of your typical social action/advocacy groups.
Casino operators want language in the bill that taxes and regulates online bets equal to that at brick-and-mortar sites, citing fairness. The bill under consideration even as we type this page tax online bets at a much lower rate than casino wagers, and unlike casino contracts, doesn't require the operators of DFS betting sites to donate any of their proceeds to charity groups. That requirement has long been a bone of contention between the two sides.
Casinos argue that the state's tax policy drives citizens' behavior. But social activists say that expanded gaming in the state will lead to increased gambling addiction and its associated health and moral issues. The University of Northern Iowa's Center for Social Behavior and Research recently released a study of the impact of legal DFS wagering on problem gaming in the state. The study itself hasn't been published at the time of publication, though it appears pretty damning in early reports. The study's operators indicated in a press release that they believe 20% of Iowa's DFS bettors are gambling addicts, with another 20% in the "problem gambling" category. Iowa's Department of Public Health co-signed that study and has joined in opposing expanded access to sports betting of any kind.
We think that so long as Iowa's lawmakers remain convinced that fantasy sports in general are skill games, and not games based in a significant way on luck, the state will choose to tax and regulate. It's likely that further compromise could strip away all opposition to the bill, as could concessions to the problem gambling issue and the existing tribal and commercial casinos in the state.
"Gambling means risking any money or other thing of value for gain contingent in whole or in part upon lot, chance or the operation of
Is Online Gambling Legal in Iowa?
Online gambling is not explicitly illegal according to Iowa's existing statutes.
Iowa has no prohibition against online betting at all, whether it's for casino games, poker, sports, or anything else. We're not lawyers, and we wouldn't want anyone to think of this as legal advice. But as far as we can tell, having pored over Iowa gaming law, there's no crime the state could charge someone with if they were "caught" betting on the Internet.
If the state were to take a loose interpretation of the definition of gambling, an online bettor could (we suppose) be charged with an offense of simple gambling.
Here's how Section 725.7 of the state code defines gambling:
"Participating in a game for any sum of money or other property of any value, or making any bet …"
That's one of the most vague definitions of gambling we've come across, but there it is in the state code.
If a person were charged with simple gambling, they'd face a light fine similar to a parking ticket. In fact, a second offense of simple gambling is a light misdemeanor, with no jail time required. Even a third offense of simple gambling is still a misdemeanor in Iowa, but that might require that you stand before a judge. As far as we can tell, the crime of simple gambling never escalates to a felony in Iowa – the charges escalate, but not the penalties for the same charge.
That means that the criminal code in Iowa is gentle when it comes to gaming offenders. Even if you were charged with the crime of simple gambling for placing an online bet in Iowa, you'd get the equivalent of a slap on the wrist. No one has ever been charged with a crime for placing a bet online in the state of Iowa, so it's unlikely that this would happen.
Gambling Venues in Iowa
Hard Rock Casino111 3rd St, Sioux City, IA 51101
Harrah's Council Bluffs1 Harrah's Blvd, Council Bluffs, IA 51501
Horseshoe Casino – Bluffs Run2701 23rd Ave, Council Bluffs, IA 51501
Isle of Capri – Bettendorf1777 Isle Pkwy, Bettendorf, IA 52722
Isle Casino Hotel Waterloo777 Isle of Capri Blvd, Waterloo, IA 50701
Lady Luck Casino100 Anti-Monopoly, Marquette, IA 52158
Lakeside Casino777 Casino Drive, Osceola, IA
Mystique Casino1855 Greyhound Park Rd, Dubuque, IA 52001
Prairie Meadows Racetrack & Casino1 Prairie Meadows Dr, Altoona, IA 50009
Online Gambling Options in Iowa
So far, Iowa lawmakers have yet to address the question of the legality of Web-based betting. Though the state is now considering legislation to make daily fantasy sports bets explicitly legal, it seems unlikely that the legislature will move to address Web-based betting in general, as bills to regulate it failed three years in a row between 2012 and 2015. Since the only existing bans in Iowa law related to online gambling have to do with the operation of an illegal casino, bettors in Iowa don't face any kind of recrimination.
So long as you're gambling with an offshore operation, you're safe from prosecution. Pay close attention to state law over the next few years, though, as changes to the above information are likely.
Recommended Gambling Sites for Iowa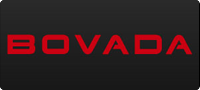 Bonus 50% up to $250
Read Review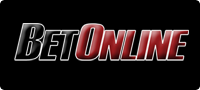 Bonus 100% up to $1000
Read Review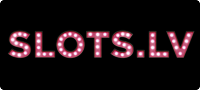 Bonus 200% up to $5000
Read Review
History of Iowa Gambling Laws

Horse and dog racing legalized
Riverboat gaming referendums pass

The state's first three land-based casinos open
Further Reading on Iowa Gambling Law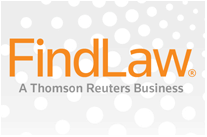 Iowa Gambling Laws from FindLaw.com
This page was our starting point when researching this state's gambling law. Iowa has complex gaming rules, with lots of corrections over the years to make things really confusing. If you're researching the Hawkeye State's gaming law, this is an indispensable resource.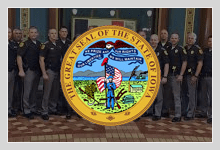 Iowa State Code Section 99D – Pari-mutuel Wagering
Most people in Iowa have no idea how serious the state takes its anti-sports betting laws. This page is just a copy of the state's text regarding sports betting. It'll come in handy for you if you're looking for specifics on the legality of betting on sports in Iowa.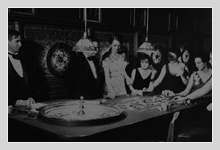 If you want to see the modern history of regulated gaming in the state, you could do way worse than this page. The way the creators of this page have set it up, you can really see the flood of legal gaming that happened after the state's first referendum in 1983. We think you'll find this page both interesting and informative.
Iowa Gambling FAQ
What's up with the $50 limit for social gambling in Iowa?
Like other Midwestern states, Iowa gaming law is a blend of the progressive and the conservative. For example, Iowa does permit gambling for money in the privacy of your home, but it places a pretty extreme restriction on that gambling. No social game participant "…may win or lose more than $50 or other consideration equivalent thereto … at any one time during any period of twenty-four consecutive hours or over that entire period." This comes from Iowa Code 99B.12(1)(g), a lovely passage to consider some night when you can't sleep. There's no way to interpret this law other than to say that if you win or lose more than $50 in a poker game with your buddies, you're technically breaking Iowa law. The question is – how likely is it that you'll get arrested? It's unlikely that Iowa's police force is actively seeking out $51 March Madness wagers or poker games with $100 buy-ins.
Our suggestion is to keep your game totally private and between friends. As long as you don't draw attention, there's no reason for the police to be monitoring your game. If for some reason you do think you're being monitored, don't bet more than $50, and quit as soon as you win $50 or more.
Can I own a slot machine if I live in Iowa?
If we've learned anything from writing fifty of these FAQ sections about US state gambling law, it's that people love to buy and display slot machines in their homes and businesses. We admit it, we think they're beautiful devices with an instant visual appeal, and it makes a certain sense that you'd want to display a particularly-attractive game in your office. But a slot machine at home? It's just beyond us. That said, the state of Iowa has your back, allowing you to own a vintage slot machine and display it in your home, provided it isn't set up to actually accept bets and pay out winnings.
What makes a slot "vintage?" In Iowa, only slots 25 years old or older are legal for display, and only in a private home or office.
What's an easy way to tell what the legal age is in an Iowa casino?
In some states, tribal casinos enforce one minimum age and commercial casinos enforce another. Or, in some cases, racinos may require one age while tribal and commercial casinos require another. In Iowa, it all has to do with whether or not a venue serves alcohol. If a casino serves booze or is attached to a restaurant or bar that does, you have to be 21 to gamble. If not, you only have to be 18.
How can you tell if a game is a "skill game" by Iowa law?
State law provides a very clear way to determine if you're playing a skill-based or luck-based game, and we think the definition is far too narrow. In Section 99B.15 of Iowa law, skill games are described as:
" … games whereby the result is determined by the player directing or throwing objects to designated areas or targets, or by maneuvering water or an object into a designated area, or by maneuvering a dragline device to pick up particular items, or by shooting a gun or rifle."
This pretty much wipes out any chance of trying to have a gambling game declared a skill game. It also provides a legal outlet for a laughably-small collection of games, namely darts, water-gun games, a couple of traditional carnival games, and shooting games.
In Summary
Iowa's gaming industry has been an undeniable success. All but two of the state's counties now have some form of legal gambling, after a flood of referendum activity over the past two decades has consistently pushed the state toward liberalization. Iowa's casinos, lottery games, and race tracks support the state's agricultural industry with billions of dollars and other economic benefits. You could say that Iowa is the perfect model of how conservative states can use regulated gaming to their advantage.
As far as the future of Iowa gaming – can you think of a better place to start an experiment with legal sports betting?
We know – the Department of Justice may not allow it – but if they did, imagine the possibilities. Iowans are huge sports fans. They're clearly fans of regulated gambling, and willing to spend a little coin at the casino. Iowa could be at the leading edge of a new movement in American gaming.
For now, this small state is crammed with casinos, lottery terminals, bingo parlors, and other venues for legal bets. About the only thing you can't do in Iowa is place wagers on sporting events. But as far as we can tell, all other types of wagering, from online poker to private office March Madness pools, exist in some regulated format.