Best Social Casino Apps for 2022
If you like mobile casino games but are reluctant to risk losing money, you can try apps for social gambling instead.
Social casino apps offer high-quality products that are similar to the real deal. Many allow you to interact with other people and share your accomplishments on social media.
We have prepared a list of the best social casino apps you can find online. Most of them work on different mobile devices like Android, iPhone, iPad, and even Windows Phone. We also provide additional information about these mobile casino apps, how they work, and why you may want to use them.
Our Guide to Social Casino Apps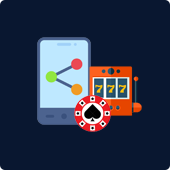 Social Casino Apps vs. Real Money Casino Apps
Before you start using social gambling apps, you should consider that using mobile casinos with real money gambling might be the better choice.
The best real money casino apps also allow you to try their games for free. They offer you unlimited virtual money, too, while online social casinos usually give you a fixed number of chips per day. You then have to complete in-app purchases to get more once you lose them.
Many people end up spending cash this way, so the "free" social casino apps might end up costing you money in the long run. And, in that case, you may as well use real money US casino apps that at least give you the chance to win.
If you think that could be the way to go, the following trusted casino apps offer excellent bonuses, great games, and pay money when you win.
How We Rate

Safety & Security
You should be able to gamble online without fear. So we only recommend licensed sites that use the latest security and encryption techniques.

Bonuses
Maximize your bankroll with fantastic bonuses. Our recommended sites offer valuable bonuses with fair terms and conditions, including manageable wagering requirements.

Games & Betting
The best sites have the best wagering options. That's why you will find extensive games and betting opportunities on our recommended sites.

Banking
Getting your money to and from your account shouldn't be a hassle. We only recommend sites with a variety of convenient banking methods, including cryptocurrency and e-wallets.
It must be mentioned that mobile social casinos have one feature that the above apps don't. You can share your achievements and interact with other people, hence the "social" part of the term.
If this is important to you, social casino apps are perhaps the way to go. You should start with our recommended options below.
Ranking the Best Social Casino Apps
With so many mobile social casino apps available online, it can be hard to find the best ones. The good news is that we have several enthusiasts on our team that are constantly on the hunt for cool social casino games.
We try new apps and keep playing on some of the old ones to stay ahead of the curve. We know what the best social casinos online are at any given moment.
Top 3 Social Casino Apps
Slotomania
WorldWinner
Huuuge Casino
We believe these free casino apps are better than anything else you can find. They are head and shoulders above the rest in terms of both the quality and the quantity of their games.
Let's dive a bit deeper to show you what they have to offer.
Slotomania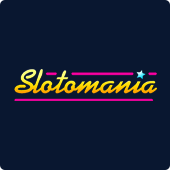 Available on: iOS, Android, Windows Phone
Games: Slots
Download: Free
If you're looking for exciting social slots apps, you should definitely try Slotomania. The app offers so many games, with different gameplay and themes, that it's close to impossible to get bored.
On top of that, there are plenty of promotions and ways to earn extra chips on a daily basis. You can share your big wins with your friends and work towards the many achievements that are integrated.
Slotomania runs smoothly on all mainstream mobile devices, including iPhone, iPad, Android, and Windows Phone.
WorldWinner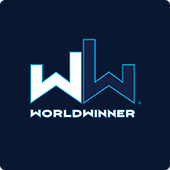 Available on: iOS, Android, Windows Phone
Games: Skill Games
Download: Free
WorldWinner is easily among the best real money social casinos. It actually offers you the chance to win cash, at least in some regions. You can play skill games like Solitaire, Bejeweled, Scrabble, Wheel of Fortune, Angry Birds, and a bunch of other popular titles.
You can make a deposit and enter a competition against other people. If you perform well, you can win real money. The cool thing is that WorldWinner's system delivers identical conditions for all players facing each other in order to eliminate luck as a factor.
Huuuge Casino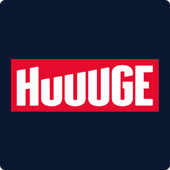 Available on: iOS, Android, Windows Phone
Games: Slots, Poker, More Card and Table Games
Download: Free
Huuuge Casino is our pick for the best social casino app that offers different types of games. You can enjoy slots, various forms of poker, blackjack, baccarat, and a bunch of other traditional titles.
You can start with a large bonus and there are daily promotions that could bring you more chips. There are several ways to earn Huuuge Casino's virtual currency without spending any money.
You can meet new people while playing games and brag about your achievements on social media, too.
More Social Casino Apps
If you are looking for more social casino gambling apps that offer cool games and promotions, the following options are also worth your attention.
House of Fun – You can download social casino apps for iOS and Android, or simply visit the website of House of Fun. This app offers loads of slots, including 3D slots, video slots, classic slots, and more.
Caesar's Games – Another excellent social casino gaming app for slot lovers. You can enjoy all kinds of titles revolving around themes like Ancient Greece, Norse mythology, the Gold Rush, and many more.
Hard Rock Social Casino – You can check out the large collection of games offered by Hard Rock Social Casino without spending a dime.
You can play hundreds of entertaining games using these apps and nothing stops you from using multiple free social casinos.
If you need more help to get started, the next section delivers exactly that.
How Do Social Casinos Work?
Many people don't know much about social casino apps and how they work. If you have questions related to the topic, you will likely find the answers below.
Let's begin with some information on the general concept of social casinos.
What Is a Social Casino App?
Online gambling is illegal in some countries. Even in places where you can play casino games legally, many people don't want to risk real money but still want to enjoy the experience.
This is how social casinos were born. They're more like a video game, really, as you play with virtual money. This eliminates the risk of losing cash, but most social casino apps don't let you win any, either.
Some social casino apps have ways to convert your prizes to real money, but the main focus is to provide an entertaining platform for mobile social gambling games.
It's worth noting that many social casinos are not completely free.
How Do Social Casino Apps Make Money?
Most mobile social casinos are free to download. As soon as you join, you receive chips without paying anything and there are many ways to keep earning more of them.
However, certain features might be behind a paywall. Some games are only available after in-app purchases, for example. And if you want to win the contests or top the leaderboards, you will usually struggle without paying.
It's the classic freemium model, so you should be careful not to slip up and spend too much money. The popular show South Park actually offers great input on the topic, although in a somewhat extreme manner.
There's nothing wrong with buying some extra chips here and there if that's what you want to do. But if you are going to spend anything significant, you should really consider using real money casino apps. They typically provide better games and you have a chance to actually win.
How Do You Use Social Casino Apps?
It's easy to use apps for social casino games. Simply download the software on your device or open the mobile casino site.
You then join the platform by signing up. It's usually quickest to use one of your social media accounts. The alternative is to complete a registration form that will ask for the following information.
Name and address
Email
Username and Password
Display Name
Once you're ready, you will receive free chips to start with. You can explore the available games, pick the ones you like the most, and enjoy the experience!
Are Social Casino Apps Legal?
One of the biggest advantages of social casino apps is that they are perfectly legal. Since they don't offer real money gambling, they are treated as standard games.
Even real money social casino apps that actually feature ways to win cash are very careful to comply with local laws and regulations. If they're not allowed in certain regions, they simply won't be available in the app stores.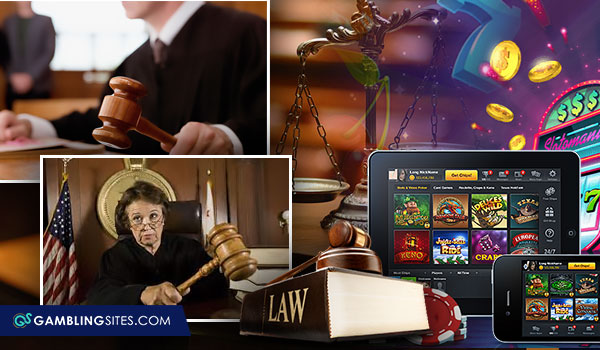 Where Can You Find Social Casino Apps?
We recommend trying our top-rated mobile social casinos, but you can always check out the app store for your device to find more options.
Simply open the store and search for social casinos. There are hundreds of different options that offer interesting games.
Popular Games on Social Casino Apps
The number of games available on the top apps for social gambling is growing constantly. You can find all sorts of entertaining products and many of them are similar to the real money gambling industry.
Slots are once again the most beloved games, alongside some of the classic table and card games. Let's take a look at the most popular options at your disposal.
Slots
Millions of people love playing slots, so it's hardly a surprise that you can find countless of them available at most social casinos on mobile. The variety of themes and gameplay mechanics is breathtaking.
Here are some of the most popular sub-categories of slots that you can choose from.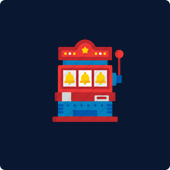 Video Slots – Video slots include beautiful graphics and animations. They usually come with a bunch of paylines, side games, and other cool features.
3D Slots – If you prefer 3D visuals, this is the slot category for you.
Classic Slots – People who like old-school slot machines will be thrilled by the simplistic, yet glamorous nature of classic slots.
Progressive Slots – Some of the slot machines include large progressive jackpots that could bring you a ton of chips.
VR Slots – You will struggle to find many VR slots currently, but there are developers releasing innovative games based on the new technology.
If you feel like trying real money slots at some point, you should check out our guide to the top real money slots apps. You can find some insane bonuses to start with and casinos with hundreds of high-quality titles.
Table Games
If you prefer traditional table and card games, you will find various options at many of the leading social casino apps.
Here are the ones offered in most places.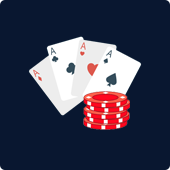 Blackjack – One of the most popular casino games is easy to learn and hard to master. You can pick between multiple variants in most apps that cover it.
Roulette – Another beloved classic that is out there. The most popular version is European roulette that includes only one zero.
Baccarat – The favorite game of high rollers is also available in many social casino apps.
Casino Poker Variants – You can enjoy multiple games based on poker, such as Caribbean Stud Poker, Casino Hold'em, Three Card Poker, and more.
You can often find other games too, so make sure to check the different options and try them out.
Video Poker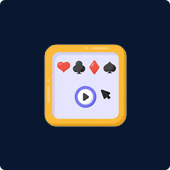 The simple yet exciting gameplay is probably the main reason why video poker remains a fan favorite in both social and real money casino apps.
You can pick between many different variants, but always remember that the optimal strategy for each one is different. Of course, that doesn't really matter if you're just playing for fun.
Many social casino apps feature multi-hand video poker games that are a lot of fun. Some variants allow you play up to 100 hands at once!
If you'd prefer to play mobile video poker for real money, check out our recommendations on the following page.
Unique Social Casino Games
Although most games available at social casinos are those that can be found at traditional land-based and online casinos, some social apps do have some unique offerings.
These tend to be slot games. Many of the top social casino apps actually develop their own games, introducing new features and cool themes.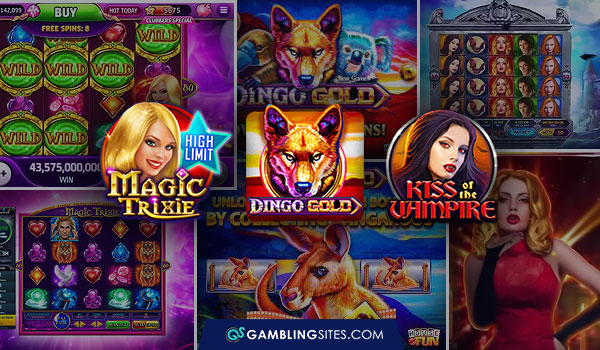 Here are some examples of unique slot games on social casino apps.
Dingo Gold – This House of Fun slot comes with exciting features and images that can keep you entertained for hours.
Magic Trixie – Slotomania's Magic Trixie is an excellent choice for people who love big wins and fairies.
Kiss of the Vampire – The vampire theme is popular for slots and this game delivers one of the best options available at social casinos.
On top of the unique slots, you can also try some skill games that are not widely supported by real casinos. WorldWinner is the best example, with games like Angry Birds, Scrabble, and even Bejeweled offered to the customers.
The top apps for social casino products have been very successful and they constantly invest in more games. You can expect to see new releases on a regular basis, so you won't run out of awesome games to play.
It's important to note that the mechanics behind social casino games are often different than real money apps. The random number generators sometimes work in a way that the returns are higher than you'd normally expect to see.
This can be misleading if you're planning to transition to playing games with real cash later on, as you won't necessarily see the same results. If you're thinking about testing any casino strategies using social apps, you'd be better off using the free versions of real casino apps. You just don't know that social gambling platforms provide realistic outcomes.
More Social Gambling Apps
Casinos are the most popular social gambling apps out there, but there are some other exciting options you could try.
They typically have a similar model that includes virtual currency and/or the opportunity to compete with other players. Here are some examples of other social gambling apps.
Poker – If you love Texas Hold'em, you can play against other people for virtual money at one of the many poker apps available on both iOS and Android.
Quiz – You can find many quiz-based apps that feature a similar concept to social casinos. You can play against other people, gather points, challenge friends, and complete achievements.
Fantasy Sports – You can try many season-long and daily fantasy games that use virtual currency instead of real money.
Other Sports Contests – You can enjoy other cool sports contest apps like squares, brackets for big tournaments, and more.
More and more social gambling apps are released every month. Our team will continue monitoring the market and update this page accordingly. You could also refer to our main guide to gambling apps for details of other options.
AUGUST
Casino of the Month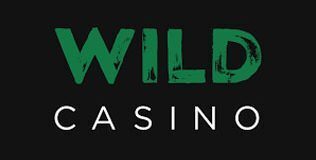 Welcome Bonus
250% up to $5,000
Read Review
Visit Site