Odds and Prediction for Who the Next Pope Will Be

Some gambling markets stand out more than others.
For instance, when the new pope odds hit the board, they tend to attract a lot of attention. But unlike wagering on the man to take the coaching hot seat at the LA Lakers or who Conor McGregor's next opponent will be, betting on the next pope feels a little… unique. Could that be the residual Catholic guilt that lives inside some of us? Or perhaps the reluctance to be tempted by the love of money?
It could be both. And more. But I wouldn't worry too much about getting your wagers down on who replaces Pope Francis any more than I would when betting on the next Monarch of a European nation.
With the Vatican's net worth estimated by some to be in the tens of billions, it would be rather odd of anyone within the confines of The Holy See — least yet the incumbent patriarch of Rome himself — to argue that money and religion don't mix. Besides, Pope Francis is a progressive pontiff. He'd probably bump your fist and send you on your way.
Beyond that, folks have been betting on the Papal conclave since the 1400s. Not online, of course. But back in the old states which now make up Italy.
You will learn some interesting little tidbits of information as we go along. However, the main topics I will cover below are centered on predictions for who will be the next pope. I'll also be taking a closer look at the following pope odds and covering everything you should know about betting on Francis's successor as pontifex maximus.
Let's get to it.
Latest Betting Odds for the Next Pope
Oscar Rodriguez Maradiaga
+900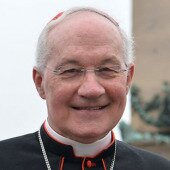 You can find new pope betting odds up for grabs at SportsBetting.ag. Now, whether you'll recognize any of the names above is a completely different idea.
Outside of Catholics who know their cardinals well, most of the men above will be unfamiliar.
And yes, I said men. None of the candidates to be the next pope are women, as the church doesn't currently permit females to be priests. That's not something that I, you, or anyone else right now can do much about, of course. But who knows what the future holds for Catholicism?
Well, it's somewhat ironic that I've skipped past that, just leaving a question hanging in the air like a flapping flag on the top of St Peter's Basilica. Especially as I have partially framed this post to make a new pope prediction, but let's be honest for a moment — some things will be easier to prophesize than others. Furthermore, I wouldn't even touch that hot potato with your hands.
Anyway. The top three betting favorites to be the next pope are Marc Ouellet (+400), Luis Antonio Tagle (+500), and Christoph Schonborn (+600), respectively.
All are realistic candidates to succeed Pope Francis in the Ecclesiastical Province of Rome. But of course, other conceivable names could land the job of carrying out duties as the CEO of the Catholic Church.
I'll also be entertaining a few outside bets to be the next pope. Of course, I'm not suggesting that the lads would be looking to profit off any insider knowledge. But surprises do happen. Even when betting on who the next Pope will be.
Before we see the top three frontrunners to be named pope after Francis, why not check the rest of our top betting sites? You can potentially find some value by comparing odds across all sportsbooks and even find a different range of next pope betting markets.
How We Rate

Safety & Security
You should be able to gamble online without fear. So we only recommend licensed sites that use the latest security and encryption techniques.

Bonuses
Maximize your bankroll with fantastic bonuses. Our recommended sites offer valuable bonuses with fair terms and conditions, including manageable wagering requirements.

Games & Betting
The best sites have the best wagering options. That's why you will find extensive games and betting opportunities on our recommended sites.

Banking
Getting your money to and from your account shouldn't be a hassle. We only recommend sites with a variety of convenient banking methods, including cryptocurrency and e-wallets.
Top Candidates to Replace Pope Francis
There are a plethora of wild and wonderful odds to be found on the top sites.
But few things are as interesting as making predictions for the next pope. Especially when you have the odds and markets available at your fingertips, while the types of bets available right now are limited to choosing the next pope, when the time comes to put thoughts into action, you will see some next pope props, too.
I digress. Let's take a look at the top betting candidates to replace the incumbent supreme pontiff.
Marc Ouellet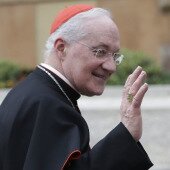 Odds: +400
Title: Prefect of the Congregation for Bishops
Nationality: Canada
Date of Birth: June 8, 1944
Would you bet on the next pope being Canadian?
According to the bookies' odds to replace Pope Francis, you should at the very least entertain the idea. Despite being just another son of the Great White North, Ouellet is a very powerful man in Il Vaticano and is close to the incumbent.
As head of the Congregation for Bishops and president of the Pontifical Commission for Latin America, Ouelett is as close to the hot seat as it gets. To make matters even more interesting, the cardinal is of the old guard. He did not receive his red hat from Francis and was considered well above him in the pecking order following Pope Benedict XVI's resignation in 2013.
Unlike politics, how the pope is chosen doesn't come down to the everyday person getting a say in the matter.
Instead, the College of Cardinals converges at the Vatican in a secret meeting that precedes the conclave. This group is effectively chosen by the pope and is typically ordained by bishops.
Ouelett has serious support and respect from his peers. The polyglot speaks five languages, is highly educated, and appears to fit the role perfectly. He was the betting favorite to be pope in 2013 after Ratzinger became the first man in almost 600 years to leave the papacy. But he also made it clear, when Pope Francis was elected, that he was relieved not to have been chosen.
"Every time I heard my name being uttered during the vote count, I was thinking to myself, 'What are these people thinking? The Romans are crazy!
I was psychologically prepared for any result. I was relieved when I saw the cardinals lining up behind someone else. The result of the conclave was the best one possible."
Would he feel the same way ten years later? A decade is a long time in politics.
Yes. I said politics.
Luis Antonio Tagle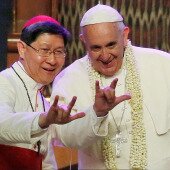 Odds: +500
Title: Pro-Prefect for the Section of Evangelization of Dicastery for Evangelization
Nationality: Philippines
Date of Birth: June 21, 1957
The second favorite in the list of the following pope betting odds is Tagle.
This man has a solid relationship with Pope Francis and appears to share many of his views. Now, this could either work in his favor or against him, depending on the route the church wants to take should a replacement for the incumbent be necessary.
The Filipino became the 32nd Archbishop of Manila in 2011 before being elected to the College of Cardinals just one year later. Tagle, who prefers to be known by his nickname "Chito," is the second-youngest man to have earned that honor.
If you're betting on new pope odds, this man's name should be one to get familiar with. The first-ever Asian head of Caritas Internationalis might be the youngest of the betting favorites, but I don't necessarily see that as a bad thing. Along with his continent of origin, this could be one of his selling points.
Cardinal Tagle opens AMACEA plenary with call for 'spirit of caring' – Vatican News https://t.co/1V0k1EH4Aa @CardinalChito

— Alessandro Gisotti 🇺🇦 (@AGisotti) July 11, 2022
Again, these factors working in the cardinal's favor ultimately boils down to the direction the church wants to go in.
I believe we will see a similar effort to what the Vatican wanted from Pope Francis. That is a globalist-friendly pontiff with progressive views—someone who can get the job done with a charismatic personality and warm smile. In the age of social media, having a pope capable of rattling off the right soundbites and viral addresses just might be the man for the job.
Tagle also advocates tackling issues such as climate change, LGBT rights, and the fight against poverty. He would appear to fit into the role after Pope Francis seamlessly. Of course, his years on the planet might be a factor, given that the average age of an elected pope is 280 or something…
Christoph Schonborn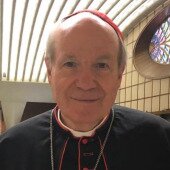 Odds: +600
Title: Archbishop of Vienna
Nationality: Austria
Date of Birth: January 22, 1945
Schonborn is another one of the top candidates to consider when weighing up the new pope betting odds on the best entertainment betting sites.
The Archbishop of Vienna is best remembered as the guy who claimed to have received "strong signs" that Pope Francis — known then as Cardinal Jorge Mario Bergoglio from Argentina — was "the chosen one."
Born in the modern-day Czech Republic, Schonborn was created cardinal by Pope John Paul II in 1998. He has since established himself as one of the most respected of his ilk and was among the top choices to take over the papacy following the resignation of Pope Benedict.
Of course, Schonborn wanted Bergoglio for the role. Or, as he regaled at a conference at London's Royal Albert Hall after the conclave, there were divine indications that allowed him to see the wat.
"It was a tremendous experience of the Holy Spirit. We were driven by the Holy Spirit to this man – he was sitting in the last corner of the Sistine Chapel: This man is the chosen one.
I received at least two strong signs. One I can tell, the other was in the Conclave I can't speak about – but real signs of the Lord giving me indication 'he is the one.'
he first sign was that a South American woman, as part of a couple, whispered in his ear to elect the Argentine candidate.
You have the Holy Spirit. Can you give me advice for the Conclave that will start in a few hours? And the woman whispered in my ear, 'Bergoglio.' It hit me really if these people say Bergoglio, that's an indication of the Holy Spirit."
His age, profile, and standing might mean that divine whispers of "Schonborn" might be heard across St Peter's Basilica when selecting the new pope.
Best Value Bets to be the Next Pope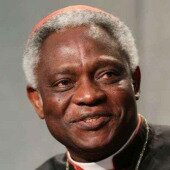 Having looked at the top contenders in the new pope odds list, let's now focus on some of the value plays on offer.
First, are there any longshots or outside bets for who will be the next pope? Absolutely. If the past is anything to go by, it can be something of a lottery. In 2013, the man who would go on to be named Pope Francis was priced at +2500. So, if you had bet $100 on the South American to win, you would have seen $2500 in profit. Nice.
So, could we potentially have something similar on the cards here? Who knows? However, if it does happen, I believe the following candidates will be worth a punt.
Peter Turkson (+700) – With Catholicism continuing to grow in Africa, the sight of the first African pope might not be as wild as it seems. I like the odds for Turkson here. The Ghanaian might not be out of the stratosphere at 7 to 1, but there is definite value.
Timothy Dolan (+2000) – We've discussed the potential of a Canadian pope. But how about an American pontiff? Dolan has gone from +2500 down to his existing price in the following pope betting odds. Worthy of a shot?
Gianfranco Ravasi (+2500) – Again, there is serious value here. The cardinal priest of San Giorgio in Velabro has an excellent profile and also resembles one of the top sleepers. According to the odds, he might not be one of the strongest new pope candidates, but keep your eye on him.
It would be unwise to lump it all on any of the favorites in the next pope odds list.
Let's be clear. It would also be pretty silly to dismiss the frontrunners entirely. For many reasons, they are where they are, and the bookies are not oblivious to this. While it's a guessing game, to a degree, you can do plenty of things to try and make the right choices. One of them is to consider the bigger picture.
After all, many of the cardinals claim to seek supernatural signs before choosing the next man for the papacy. Still, history tells us that randomers aren't just picked out of a hat. Nor are they anointed as "the chosen one" due to things like random birthmarks above their butts.
Of course, I'm not comparing "The Stonecutters" to the cardinals.
The Stonecutters were a society that operated under a supreme leader, wore purple and red robes, and ascribed their beliefs to ancient texts. Unlike the cardinals who…
Oh.
Top Tips for Betting on the Pope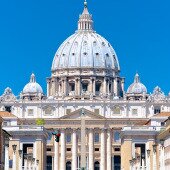 So, you've decided to bet on the next pope odds. But you're not sure how to approach things.
Fear not, my friend. I have some tips for you that will help. Consider these like pope betting strategy pointers (or something) that will come in handy.
From capitalizing on the early odds to keeping an open mind, they could make you some money when the white smoke permeates over observers outside of the conclave.
Grab the Early Odds for the Next Pope
To those who love Pope Francis, the idea that he won't be around forever might be uncomfortable.
But let's be honest. At 85, Pope Francis is certainly in his golden years. There is nothing to say that he won't live another ten or even twenty years, but some are already wondering who his successor will be.
While Popes tend to have long lifespans — unless they get on the wrong side of the wrong people — that doesn't always mean that their reigns will be lengthy. Pope Francis has already been at the helm of the church for almost a decade.
Going back to the first 250 years of pontiffs, the average reign of a pope is ten years with a median of 11. Of course, not much can be invested in that, given times, conditions, and environments have changed. But it does suggest that an 85-year-old is doing pretty well right now.
Top Five Longest Reigning Popes in History
Bl. Pius IX – Reigned from 1846–1878 – 31 years, 7 months, and 23 days (11,560 days)
St. John Paul II – Reigned from 1978–2005 – 26 years, 5 months, and 18 days (9,665 days)
Leo XIII – Reigned from 1878–1903 – 25 years, 5 months, and 1 day (9,281 days)
Pius VI – Reigned from 1775–1799 – 24 years, 6 months, and 15 days (8,962 days)
Adrian I – Reigned from 772–795 – 23 years, 10 months, and 25 days (8,729 days)
Of the longest-serving pontiffs of all time, only one of them led in the 20 or 21st centuries.
It's unlikely that Pope Francis will crack that list. If he were to displace Adrian I, he would need to serve another 14 years. In this hypothetical scenario, that would take him to 99 years of age. While we're not betting on the longest reigning popes, we are considering nature.
When betting markets for the next pope grow in popularity, so will the bets. That means shorter odds unless you take them now. For the favorites and even some of the outsiders, it's unlikely to get any better than this.
Bet On the Conclave Choosing Consistency After Pope Francis
Born Jorge Mario Bergoglio in Argentina, Francis has been a polarizing figure among Catholics. The first-ever Jesuit to attain the role of the supreme pontiff, some of his approaches have been wildly criticized by hardline Catholics.
As would anyone claiming to give Catholics time off purgatory for following his Twitter and social media handles would be. Never mind claiming to be the devil. Sure, that might have been tongue in cheek, but the same could be said for anyone claiming to be a terrorist on a packed plane, right?
Alright, maybe that is a fallacy of inconsistency, but devoted followers — and I'm not referencing those on Twitter — might see things differently.
Some have embraced his "progressive" stances on everything from LGBT rights to abortion. But others see these as a complete and utter deviation from the rules of the church he represents. – Highlight/Standout
If you believe all of this might be fluff designed to fill out this piece, think again. In fact, just think. If you're going to bet on candidates to be the new pope and have any chance of success, it's worth considering the man's policies, principles, and politics.
These could lead you to who will take over when he is no longer the leading man in Il Vaticano.
Don't Put All Your Eggs in One Basket
Although it's wise to consider the direction the Vatican will want to go in, that concept deserves a little more thought.
By definition, consistency can mean a lot of things. And every single candidate on the list has much in common. They are all holy men who are well respected in their rights. They all have common ground regarding their roles in the church.
But even though this is the case, it does pay to think outside the box. After all, Pope Francis was a 25-1 "longshot" before the election. He was also the first Jesuit pope from South America and the first from the Western Hemisphere. But don't let that convince you that something different will happen this time around. It could. But it's not guaranteed.
So, what is the logical conclusion to arrive at once we have digested these ideas? I'd say it is to go for a couple of betting picks for the next pope. One from the first few favorites and one from the outside range. Failing that, you could close your eyes, pray, and point at the list. Wherever your finger lands, that's your guy.
OK, maybe not that one. Not all of us have access to divine assistance. And you don't want to mess around with the spiritual realm if you have to be up for work early tomorrow morning.
Only Wager on Trusted Sites and Apps
You might believe that betting on who will become the next pope is a new concept.
It could only be us unholiest folks who have ever entertained the idea of gambling on the man with the golden staff. But that is, unequivocally, bollocks. Placing bets on the next pope has been around much longer than most folks think, even if new pope odds have only been accessible online recently.
Some believe Catholics have been gambling on papal elections since the 1400s, with the first documented example recorded in 1504. In his book Behind Locked Doors: A History of the Papal Elections, Frederic Baumgartner even claims that gambling on the next pope candidates was an established practice by then.
It's worth pointing out that Pope Gregory XIV, who ruled the Papal States between 1590 and 1591, punished anyone caught engaging in the practice with ex-communication. It is kind of like the old version of deleting them from your WhatsApp group.
Although the moral aspect might present an issue to some, this isn't the sign of end times. But if you choose to gamble on sites that are not up to scratch, you might feel like doomsday has arrived.
Remember, there is no fixed date for the next conclave. It could be next month, next year, or the next decade. Go with a bookie that will not just be around by then but can offer assurances that they will honor their bets.
You want one that is safe, secure, trustworthy, and can guarantee that it won't run off with your cash.
Who Will Be the New Pope After Francis?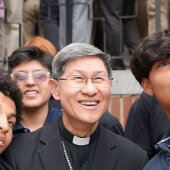 Now, some will be reading this just to get an idea of who will replace the incumbent in the Vatican City. However, I know plenty of readers want to make some money betting on the next pope, so let's get to my selection.
I'm predicting that the next pope will be Luis Antonio Tagle. Whether you are betting with your mother-in-law or on
crypto gambling sites
, I'd recommend choosing this man at odds of +500.
In 2019, I looked at the betting odds for the next pope and selected the Flipino cardinal. I'm sticking with my choice in 2022 and will — barring any factors that demand a change of trajectory — likely stick with him until it's time to make a decision.
With the Catholic Church deviating from the old hardline rules, Tagle would segue seamlessly if and when Pope Francis can no longer carry out his duties. The cardinal has a very similar set of beliefs to Francis, with an agenda that is almost in tandem with his dear friend. Oh, and he's a Jesuit, too.
So, that's my prediction for the next pope in stone. If you enjoyed that, perhaps you'd like to look at the betting markets for the next king of England?
AUGUST
Casino of the Month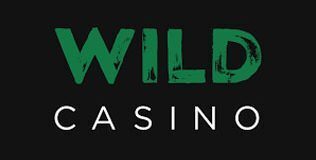 Welcome Bonus
250% up to $5,000
Read Review
Visit Site