Sports Betting Bonuses & Free Bets
Let's face it, there are more online casinos and sports betting sites out there than you could ever hope to explore. This massive international industry brings in billions of revenue dollars per year, so all of the various operations are competing for your business.
There is nothing better for the consumer than fierce competition within an industry, and this is no different when it pertains to gambling online.
Online sportsbooks come in all shapes and sizes, with varying degrees of authenticity and reliability.
But once you've done your research and identified the safest betting sites offering the wagers you are most interested in, how do you decide which to choose? Well, that's where the bonus programs and loyalty rewards come in to play.
Betting sites commonly offer bonuses to customers who sign up for their website or deposit money into their account. These gifts typically come in the form of additional funds to bet with, after matching a percentage of your deposit, or free plays.
But before you accept anything, you should know that many of the gifts come with some strings attached.
This guide has been designed to help you navigate the world on online sports betting bonuses so that you make the best choices to match your gambling needs.
We recommend checking out our page dedicated to finding the best betting sites for bonuses & rewards if you are looking to bet now.
Types of Betting Site Bonuses
When it comes to bonuses and rewards for gambling with sports betting websites, there is no shortage of bonus variations available to the customer.
The most common compensations that you are likely to see are sign-up bonuses and matching deposits with an equal amount of free plays. However, these are just the beginning of what's potentially being offered out there.
Depending on the operation, there are bonuses out there for almost any occasion. In this section, we look at a number of bonus offers and rewards programs that you may encounter in your journeys on the gambling side of the World Wide Web.
Sign-Up Bonuses
This is the most basic and commonly found bonus that sports betting sites offer to customers. "Sign-up bonuses" is an all-encompassing term that includes anything rewarded in return for starting an account with a betting operation.
Several of the bonus types described in this list can be used as sign up bonuses.
These gifts are the way gambling websites try to stand out from one another and compete for your patronage. But remember, what appears to be the most substantial bonus may not always be the best.
Sign-up bonuses typically come with some requirements that must be met before cashing out, which can be quite restrictive. Always check to see if a reward is worth accepting before blindly taking the freebies.
Free Bets/Free Play Tokens
One of the most common methods of rewarding players is through free plays or free bets. These provide the gambler with the opportunity to try some games or wagers that they usually wouldn't participate in if their own money were at stake.
These are typically issued when the player has met some specific criteria set by the website.
Bonus Money
Unlike free play tokens, bonus money is handed out in cash and added to the customer's account. For example, nearly every online betting site offers to match your deposit up to a certain amount.
So, if you deposit $100, they will add an additional $100 to the account, giving you $200 to bet with.
These funds are often provided upon sign up and/or a customer's first deposit. They always carry rollovers and requirements that must be met before it is possible to withdraw the money from one's account.
No Deposit Bonus
No deposit bonuses are another common reward offered to gamblers who have set up new accounts. These gifts are credited to your account, which lets you try the games without having to deposit any of your own money.
This money will typically not be available for withdrawal unless very stringent and unlikely criteria are met.
These gifts are intended to give players the ability to test the waters before depositing any of their own money.
They won't help you turn a profit, but they'll allow you to decide whether or not you want to play with your own money going forward.
Special Odds
On occasion, online sportsbooks will offer bettors the ability to drastically improve the odds for an event. For example, a contest that is handicapped at 2/1 will be offered at 30/1 for the reward recipient.
This drastically improves the payout, which is why these rewards always come with low betting limits, usually around $1.
Cashback for Losses
Players that consistently place their wagers with the same online sportsbook will sometimes be given a percentage of their losses back. Cashback on losses is usually given as a reward for being a loyal customer.
No matter how talented you are at picking winners, it's always a plus to receive a portion of your losses back into your account.
Loyalty Bonus
Loyalty bonuses are used to retain a sports betting operation's clientele. These gifts include things like cashback on losses, special raffles, or various prizes.
These rewards programs intend to keep customers coming back to the same betting site.
The more frequently you bet with the same service, the more likely you are to receive loyalty bonuses of some kind.
Reload Bonus
The reload bonus works in much the same way as the sign-up and deposit bonuses. When you deposit additional cash into your already active account, the betting site offers to match the deposit up to a certain amount. They also may provide free plays instead, depending on the website.
High Roller Bonus
Online betting sites prioritize keeping their biggest gamblers the happiest. For this reason, exclusive bonuses are reserved for the patrons with the most enormous bankrolls in their accounts.
These come in the form of matched deposits, cashback on a percentage of losses, and a multitude of other options designed to keep their most important customers happy.
When to Accept Bonuses
With all of these businesses offering you free money, you might as well dive in and accept all the cash that you can manage, right?
Well, not entirely.
The fact of the matter is many of the bonuses that are offered by online betting sites come with so many restrictions and requirements that accepting them is detrimental to the recipient.
One term you will see in the fine print of any bonus offer is the word "rollover." Rollover requirements dictate the amount of money in bets that a gambler must make before being allowed to withdraw any of their money.
Rollover amounts ranging from 25x to much higher are commonplace in the industry and make the free bonus money awarded nearly impossible to ever receive.
For example, let's pretend that Tommy's Online Sports Emporium offers to match your deposit amount, with the stipulation that you must meet a 20x rollover before cashing out. You agree to accept the money and deposit $100 into your account, giving you a total of $200 to gamble with after your reward.
Before taking any of your money out of your account, you must bet 20x that $100 bonus, meaning that $2,000 in wagers must be placed before the funds are unlocked. With only $200 in your account, you will need to win some significant bets or break even exceptionally often to ever reach your rollover requirement before running out of your bankroll.
Whether or not accepting a bonus is worth it is primarily up to each individual and what they hope to gain from the experience. Bettors that are serious about making money will probably feel more inclined to decline any bonus offers, opting to have freedom over their cash instead.
But people just looking to play online, and dreaming of hitting the jackpot may be better served by accepting the bonus with all of its conditions.
Should you actually win a significant amount of money, it will be much easier to make large bets and meet the rollover requirements.
Another important detail to consider when accepting rollovers is what wagers count towards your rollover requirements.
For example, you may see that slot play counts 100% towards your obligations, but only 50% of your blackjack bets are applied. This means if you were to bet on blackjack after accepting the bonus above exclusively, you'd need to now place $4,000 in wagers before cashing out.
Tips for Receiving Bonuses and Rewards
Research Loyalty Programs Before Signing Up
Most people are blinded by sign-up bonuses when first venturing into online sports gambling, but ignore what's being offered in terms of loyalty programs. While introductory bonuses may look more significant, the strings attached to these offers make it uncommon for them to result in any real value to the customer.
Loyalty rewards, on the other hand, can significantly improve the customer experience. Before choosing a site, research the various rewards programs being offered for your patronage. Then, tailor your gambling to maximize the receipt of those rewards.
Don't leave money on the table due to ignorance!
Register for Promotional Updates and Emails
Most betting sites give players the option of signing up for promotional updates and newsletters. These days, most of us are conditioned to avoid these situations like the plague, but they are worth examining when it comes to online gambling.
Some online bookmakers will create special bonuses and rewards that they send exclusively to members that opt to receive their updates.
Open Accounts on Multiple Websites
A great tip for people that are new to online betting is to sign up for new accounts across multiple websites in order to collect as many free plays as possible.
This is particularly worthwhile for customers that aren't yet sure what games they'd like to play or what wagering types work best for them.
Use the freebies to test as many varieties as possible and find your rhythm playing games that best suit what you're looking for. Once you've gotten the hang of betting online and determined what wagers are right for you, then it's time to deposit your own money.
Next just deposit money into the account tied to whichever betting site that you enjoyed the most.
The Wrap Up
The way online sports betting websites compete for your business is by offering bonuses intended to entice you into signing up with their company. On the surface, these gifts may look like fantastic opportunities, with sites offering what appears to be thousands of dollars in free money just for signing up!
But if an offer seems too generous to be true, it usually is. In the case of online betting site offers, the value of the bonus really comes down to what your intentions are on the website.
For the gambler that takes their betting seriously and hopes to turn a profit, accepting bonuses will rarely be worth the hassle. High rollover obligations are the industry standard, and most can only be met with large volumes of slot play.
For the more recreational gambler, however, additional spins may be worth all of the added stipulations attached to the free money. Many betting enthusiasts simply want to bet as frequently as possible, and rollovers are an acceptable condition of being able to do so.
At the end of the day, how you choose to approach online betting site bonuses depends on your specific needs and desires. The most important thing is that whatever choices you make are coming from a place of informed decision making.
So, take the time to look into what is honestly being offered in exchange for your business.
There are no shortages of gambling websites begging to accept your money, make sure you are getting the best deals available and the right rewards for what you're looking to achieve. Good luck!
August
Sportsbook of the Month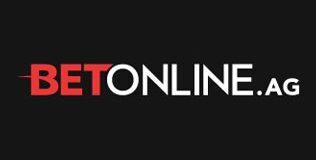 Welcome Bonus
50% up to $1,000