Ignition Casino Poker Review
Let's face the facts: the online poker market in the United States is a mess. Ever since 2006, the government has been trying to shut the industry down through various measures, and they have for the most part been successful in this venture.
However, some sites simply refuse to go away (except those that run out of money and close their doors). Ignition Poker has been around since 2016 (actually, the network has been around for longer, which we will explain a little later).
While there is still hesitance from players to dip their toe back into the poker pool, this site has managed to stay afloat.
We are going to have a detailed look at Ignition Poker in this review. We will not leave any stone unturned, covering payment processing, game selection, promotions, and rewards while we try to determine if this site is worth your time.
VISIT Ignition Poker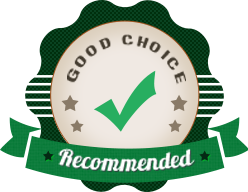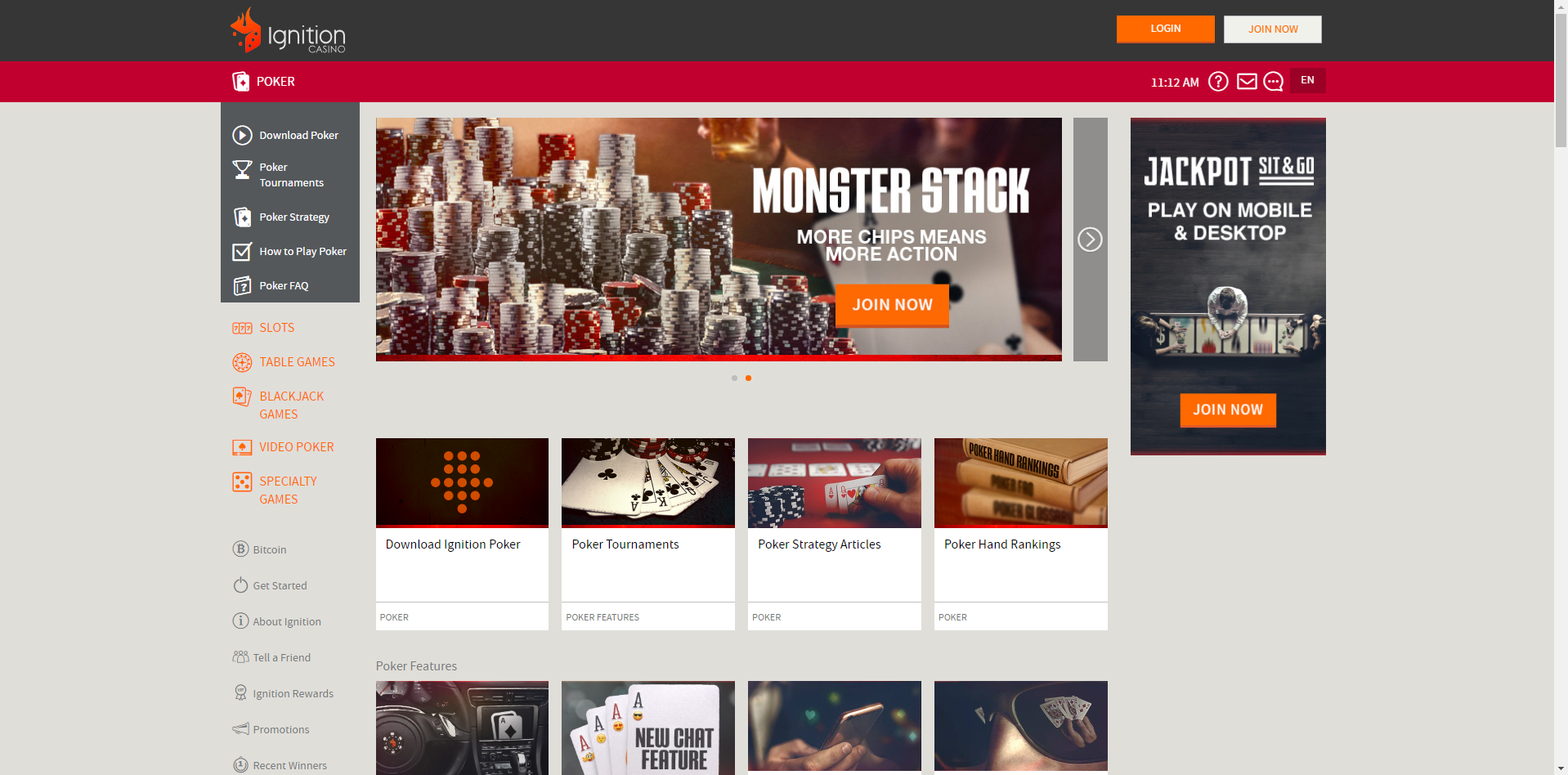 Website: www.ignitioncasino.eu/poker
Launched in 2016
Licensed by Kahnawake Gaming Commission
Email: service@ignitioncasino.eu
Telephone: 1-855-370-0600
Accepts U.S. Players
Good Number of Guaranteed Tournaments
Accepts Bitcoin
Player Base Comes from Bovada
No Other Countries Allowed to Play
Fees Charged on Deposits
Ignition Poker – The Basic Information
Ignition Casino has been in business for a few years, and in 2016 they were given the opportunity to purchase the Bovada Poker Network. Bovada, as many of you may know, is an offshoot of the once-dominant Bodog brand, and it was looking to divulge itself of this asset to focus on their U.S.-facing sportsbook and casino.
This is where things get a little complicated. Ignition is licensed in Kahnawake outside of Montreal, just like Bovada. Also, Ignition seems to use the same casino software as Bovada does.
Finally, Ignition was a skin of the Bovada Poker Network before being offered to take the whole network over.
You can imagine how this has caused many in the industry to claim that the two companies are in fact the same. For us, this review isn't about the politics behind the ownership, but more about what is available for players and whether or not we think the poker network is stable enough to sustain itself (and your deposits) for years to come.
A side note to this story – Bovada actually launched a new poker offering in late 2017, which we find incredibly bizarre considering they just got sold their original network. A bit of seller's remorse, perhaps?
Restricted Countries – Who Can't Play
When we write these reviews, we typically have to write a long list of countries that are not allowed to access a particular site.
With this poker room, the list would include every country except the United States.
So, there is no need to go through all the details – this is a site that is only available to Americans. This is a smart move by the company – the U.S. market is desperate for places to play poker, but it could also be shut down at any time.
The Poker Room
While there is a full casino attached to Ignition Casino, this review is focused on the poker side of the business. You can read our casino review here.
The poker business is very different than the casino world. As poker is a peer-to-peer game with the house not competing, the primary goal for any operator is to get you to play for as long as possible so the site can extract the most rake out of you.
This is a very slow bleed, so a poker site needs to be patient and has to try to fill the tables. This is why you see such a diverse game offering at most poker sites.
We are going to break down everything that the casino has to offer from a game standpoint, but first, let's make sure you know how to get started. The Ignition Poker platform is designed to be downloaded to your computer.
There is a download link on each page of the site, and with a couple of clicks and keystrokes, you can have an account created and access to the poker lobby.
Ignition Poker is also available for mobile play – there is a non-download version of the game that is only available for phones and tablets. That is good news for Apple users as there's currently no Mac-friendly download.
Cash Games
The Ignition Poker offering has a full set of cash games available. For those of you who don't know what a cash game is, it is a poker game where you sit down at a table defined by a limit, then use real cash on each hand.
If you run out of money, you can simply add more to the table and continue playing. There is no limit to how long you can sit in a cash game; as long as there are players at the table, hands will be dealt.
At Ignition, you will find cash games as low as 1c/2c, meaning you can play hands for pennies. This is a great way for someone to practice strategy.
Despite the very low stakes, the quality of play at these tables is significantly higher than at any free play tables, because all of the players at these penny tables still would have had to make a deposit.
There are many stories of players who got their start on these tables and built huge bankrolls. Yes, that will take a long time, but who knows, it could be you telling that story next!
When you get to the cash games area, you have lots of things to choose from. First, you have a couple of game options.
No Limit Hold'em
Limit Hold'em
Omaha
Omaha 8 or better
7 Card Stud
Once you have chosen a game, then you need to choose the number of people you want to play against. There are three sets of tables currently offered at Ignition Poker.
Heads Up (2 players)
Six-handed
Nine-handed
Finally, you need to choose the stake levels. The minimum stakes are .01/.02 and go all the way up to $300/$600.
These days, the majority of cash games happen at the $5/$10 stakes level or lower, as many of the high stakes players have either moved out of the country so they can play at more popular sites or they just don't play anymore.
Zoom Poker
Over the last 10 years, there has been some innovation in the poker world. Most common among new game types are cash games that are attractive to the less patient player. These games go by different names at each site (at Ignition they are called Zoom Poker tables), but the concept is the same everywhere.
These games are special tables where when you fold a hand, you are immediately removed from the table and placed at another table that is ready to deal the cards.
The stakes remain the same, but this way you are likely to see 3-4 times the number of hands per hour. This is good for both sides – players get more chances to play good hands, and the site gets a chance to rake more every hour in these games.
Sit and Go Tournaments
If cash games aren't your thing, then you are going to want to head to the tournament section of the site. Again, as a quick refresher, a tournament involves playing a fee for a set number of chips, and depending on the type of tournament you enter, once your chips are gone, you cannot continue playing.
There are two types of tournaments that we are going to cover. The first is what is called Sit and Go Tournaments. They are given this name because they are set to start as soon as there are enough people to fill the event.
Players like these tournaments because they have much smaller fields and don't require waiting around for a long time to play. Also, because the events have fewer players, they tend to take far less time to complete. This is excellent for players who like tournament poker but don't have hours to dedicate to playing at any given time.
As with cash games, there are several options when it comes to selecting a Sit and Go Tournament. First off is the buy-in level. At Ignition, the Sit and Go tournaments can be played for as little as $1.10 and as much as $215.
When you have selected your buy-in, you can then choose from playing Texas Hold'em or Omaha. Texas Hold'em is by far the more popular of the two games, so you will probably find that 90% of the Sit and Go's in the lobby are of this variety.
Finally, you need to determine what type of Sit and Go to enter. Here are the options available to you at Ignition.
Deep Stack: Get double the starting chips.
Double Up: Survive half the field and double your buy-in.
Jackpot: a randomly selected prize is generated by the system
Hyper Turbo: Our fastest format – play for fun, high-speed action.
Satellite: Win your way into one of our bigger tournaments.
Triple Up: Place in the top third to triple your buy-in.
Turbo: Turn up the speed with faster blind levels.
With so many options, we think you will find a Sit and Go that fits your needs, and you can jump right into the action without having to wait for a regularly scheduled event!
Multi-Table Tournaments
Multi-table tournaments follow the same rules as Sit and Go's – you pay a fee to enter a tournament and play until you win or all your chips are gone.
However, with multi-table events, there could be hundreds if not thousands of players, meaning that the prizes are significant but so is the amount of time it will take for the tournament to end.
Most sites have a schedule of events that run every day, and this is no different at Ignition. You can head to their lobby and see every event that is set to run on any particular day. We are going to focus on the Guaranteed tournaments for this review.
A Guaranteed tournament is one that has a minimum prize pool no matter how many players enter. This is a risk taken by the casino, although it is pretty calculated. If the prize pool does not meet the guarantee, the remaining piece is called an overlay.
Overlays are an excellent way to attract players to a site, as there is more value in those events for players. In fact, overlays have ended up being a part of most poker sites' marketing budgets, using player forums and social media to announce them as part of the advertising plan.
Ignition Poker is very proud to advertise that they offer 1.5 million USD in tournament guarantees every week.
Of course, the majority of these guarantees are met by player entries, but in this unsteady time for the U.S. poker industry, it is great to see sites being this aggressive. The Guaranteed tournament schedule looks like this.
Featured Daily Guaranteed Tournaments
Time (ET)
Tournament Name
Guaranteed Prize Pool
Buy-In
Starting Chips
7:00 AM
$3,000 Guaranteed (SS)
$3,000
$55
5,000
8:05 AM
$1,500 Guaranteed Omaha H/L (10K Chips 10-Minute Levels)
$1,500
$33
10,000
9:00 AM
$2,000 Guaranteed ($25 Knockout)
$2,000
$82
10,000
2:00 PM
$3,000 Guaranteed (10K Chips 10-Minute Levels)****
$3,000
$33
10,000
4:00 PM
$2,000 Guaranteed SS*
$2,000
$55
5,000
6:30 PM
$500 Guaranteed (Hundredaire Maker DS)
$500
$7.70
3,000
7:00 PM
$4,000 Guaranteed (SS 15-Minute Levels)
$4,000
$33
5,000
8:00 PM
$25,000 Guaranteed SS*****
$25,000
$55
5,000
8:55 PM
$10,000 Guaranteed**
$10,000
$109
2,500
9:00 PM
$4,000 Guaranteed (10K Chips 10-Minute Levels)
$4,000
$22
5,000
9:15 PM
$8,000 Guaranteed (10K Chips 10-Minute Levels)
$8,000
$55
10,000
9:30 PM
$1,000 Guaranteed (Turbo 10K Chips)
$1,000
$3.30
10,000
10:00 PM
$10,000 Guaranteed (10K Chips 10-Minute Levels)***
$10,000
$109
10,000
10:15 PM
$2,500 Guaranteed
$2,500
$11
10,000
Once a week, the site runs their crown jewel of tournaments: a $162 No Limit Hold'em tournament with a $100,000 guarantee. You can play qualifying tournaments for this event for as little as $1 – that would be a pretty sweet return on investment!
There are also a series of events that don't cost any money to enter on a daily basis. Freeroll tournaments give away small amounts of money but are a great way to build your bankroll without having to take any risk.
Banking Options
While we understand that the payment options for U.S. players are limited and costly in this environment, we still have to take exception with the terms Ignition imposes on their players for depositing and withdrawing money.
There are very limited options for players to get their money to and from the site, and all of them come with a fee attached. As far as we are concerned, Ignition should not be passing their payment processing costs through to players – it isn't a privilege for players to come to their site. If anything, it is the other way around.
One way you can avoid fees is to use Bitcoin for your banking. However, the cryptocurrency comes with its own volatility issue so you may be better off in the long run with the fees that are calculated only once. Anyway, for now, this is the stance the company has taken, so we will just outline all the options here.
Deposits
Visa – 5.9% fee (estimate)
MasterCard – 5.9% fee (estimate)
Cash Transfer - $12 fee plus whatever your provider charges on their end
Bitcoin – No deposit fee
Withdrawals
Bitcoin - $3,000 maximum withdrawal per week with no fee
Check by Mail - $75 fee and a 2-3 week wait
Cash Transfer - $3,000 weekly limit and $75 fee
Bonus Promotions
When Ignition Poker first launched, they did a pretty poor job with the promotions. Many players were left complaining about how the deposit bonuses were really geared towards casino players and not much value at all to those who were poker-focused.
The site listened, and not while the offers are far from perfect, at least they make more sense from a poker perspective.
Welcome Bonus
The Welcome offer advertised at Ignition Poker is $2,000 in Welcome Bonuses. Right out of the gate, this seemed too good to be true, and in fact, that was the case.
This is actually two $1,000 Welcome Bonuses – one for casino and one for poker. We don't like this shady type of miscommunication. The $1,000 is good on its own and should be marketed as such.
This is a 100% match offer up to $1,000. Now, earning bonuses in poker is very different than in a casino. As the site cannot win any of your bankroll by playing against you, having a wagering requirement is not effective.
Instead, you redeem bonus dollars by earning points when you play at real money cash games or tournaments. You earn points and bonuses according to this 8-step chart:
| Level | Poker Points | Bonus Issued | Total Bonuses |
| --- | --- | --- | --- |
| 1 | 15 | $5 | $5 |
| 2 | 85 | $20 | $25 |
| 3 | 185 | $25 | $50 |
| 4 | 400 | $50 | $100 |
| 5 | 1,000 | $100 | $200 |
| 6 | 2,500 | $200 | $400 |
| 7 | 5,000 | $250 | $650 |
| 8 | 10,000 | $350 | $1,000 |
Bear in mind that you only have 30 days to earn this bonus, after which the unclaimed amount will be removed from your account.
Bad Beat Bonus
The Bad Beat is a rite of passage in poker. Players are only too eager to tell you how they were winning this hand and then got crushed at the last second. Now, while many of these beats aren't as bad as players imagine, there are those that are downright devastating.
At Ignition Poker, if your Bad Beat meets a minimum requirement (you have to have a minimum hand of a full house of Aces over Kings and lose) and you will end up a winner! Here is how the site describes it.
"Collect a Bad Beat Bonus of 100X the big blind, and you'll pocket up to $1,000. Brush the dirt off your shoulders and get back in the game. In order to claim the bonus: Both pocket cards must be used by both the losing and winning hand. Three or more players must be dealt into the hand. Both the winning and losing hand must go to showdown. All hands must be played independently. If you reveal your hand or instruct others on how to act, you won't be eligible. You must be playing Texas Hold'em cash games. Tournaments not included."
Also, the site doesn't automatically track this, so if this Bad Beat happens to you, then you need to mark down the specific hand number and contact the casino within 48 hours of the hand taking place.
Poker Points
Most of the rewards inside an online poker room are driven from the reward points. At Ignition Poker, you earn points every time you play a hand in a cash game or enter a Sit and Go or Multi-table tournament.
The great thing about these points is that as they accumulate, you can swap them for entries into future events. It's a great way to get a rebate on the amount of money you are paying this site in fees.
These points can also be redeemed in the casino for cashback. If you choose to use them for poker, they can be exchanged at a rate or 200 points per $1 of tournament tickets.
As an example, if you want to get a ticket into a $20+2 tournament, that is going to cost you 4,400 Rewards Points. The maximum that you can redeem in any given month is 5 million (wow, I hope you are one of the players that reach this limit!). You should keep track of your points and redeem them whenever possible as they expire on October 1st of each year.
Customer Support
If you need to have a question answered by Ignition Poker or contact them for any reason, you have several options at your disposal.

PHONE: 1-855-370-0600
EMAIL: ervice@ignitioncasino.eu
LIVE CHAT
The first thing we would suggest is that you head to their Frequently Asked Questions section. There, you will find the answers to many of the generic account and bonus questions.
If you need to speak with someone more directly, then we suggest you use the Live Chat feature – the icon is on the top right-hand side of every page on the website.
You can also use email or the old-fashioned telephone to contact the site if need be. Here's hoping you won't need to contact the site too often, except to discuss how to withdraw your huge winnings!
Conclusion – Ignition Poker
While we still aren't entirely sure about the ownership structure behind this poker site, we can't be too upset. The site has a great tournament schedule and enough liquidity to have most levels of cash games available for players.
Where we do have an issue is with the fees associated with depositing and withdrawing your money, but as there aren't many other choices for poker rooms open to Americans, we guess it is a necessary evil.
Overall, we are very pleased with Ignition Poker, and we think you will be as well. We encourage you to leave us your feedback about this site – we always take it into consideration and will update our review as necessary. This way readers have the most honest, up to date information.