Choosing Where to Play Online Poker
Online poker is quite possibly the most popular way to place a bet in the online gaming space. Literally hundreds of thousands of players from around the world have been getting in on the action for years, and, as you might expect, there are a bevy of online poker rooms out there to offer players a spot at the table.
For years, the logos of various online poker rooms were patched on players, banners and tables during the World Series of Poker. These rooms were, in essence, the Real Madrids, the Barcelonas, Bayern Munichs, and Juventuses on the poker world.
Thankfully, for even the most novice of poker players, you don't have to be Leo Messi or Cristiano Ronaldo to join in on the action.
Yet with so many choices out there, how does one decide where to pull up a seat? Fear not because we are here to not only breakdown the best sites to play at, but let you in on some of the best bonuses out there to make your first deposit that much better.
But that's not all! We're also here to give you some tips and tricks of the trade to make sure that your online gaming experience is not only fun, but profitable too.
Look at Our Top Rated Sites
With so many online poker sites getting in on the action, it can be a daunting task for a first time player to choose the right room. Well don't fret. We've done all the homework for you and have taken every site on the lot for a test drive.
We've compiled a list of the top rated sites and what they have to offer to poker players of every level. While there are many sites out there, these are the Michelin Star sites, if you will, that will satisfy your hunger for poker.
The top rated poker sites that we've ranked are the most trustworthy, have the best sign-up bonuses, are the most customer and player friendly and offer the best poker experience you will find online, short of pulling up a seat at the World Series of Poker next to Phil Hellmuth himself.
Now that you know where to play, get comfy in your seat at the virtual felt, and let us give you a little extra food for thought to make sure that your experience the best one possible.
Poker Site Bonuses
Let's be honest, as a consumer, we all love a good deal. 2 for 1 Happy Hour, a nice holiday sale, 20% off your next meal; all of these marketing strategies can help make our choice of where to shop or eat that much simpler.
The online poker equivalent is the "sign-up bonus." It doesn't stop there, as many sites offer continued deposit bonuses anytime you need to replenish your account. There can be a little bit more to the bonuses than meets the eye, however. Once again, we have you covered though.
Let's take a look at some key information as it relates to poker site bonuses…
The Most Popular Types of Poker Bonuses Available
As you might have guessed, just like there are many poker sites to choose from, there are also many types of bonuses to choose from. Beware, not all poker site bonuses are created equal. Each bonus offers something different to the player, so it's important to have a handle on what you're looking for.
When opening an account and making that first deposit, you will be faced with a choice. Which bonus should I use when I sign up? Each bonus offered by a site targets a different aspect of what a player may be looking for. Some players may like the idea of the site matching the amount of their bonus dollar for dollar; others might like the idea of a free entry into a tournament they might not otherwise attempt. No two players are alike, and neither are their bonus or site preferences.
As we've mentioned, the sites listed above are the cream of the crop. One reason is because of how player friendly they are. As such, each site offers some great bonuses for players to choose from.
We've done the digging for you, and complied a list of the most popular types of bonuses available to players. Have a look at each, and deicide which one best suits what you're looking for.
Understanding the Fine Print
Anytime you sign up for something, there's always going to be some fine print to keep you on your toes. Whether you're signing up for a gym, a new cell phone plan or yes, even claiming a deposit bonus on a poker site, there is always fine print to go along with the big, bright deal that is being touted.
One of the immediate things that will jump out at you when you make a deposit is that the promised bonus doesn't appear right away. In most cases (because there are always exceptions) you will be required to play a certain number of raked hands. Well, what does that mean?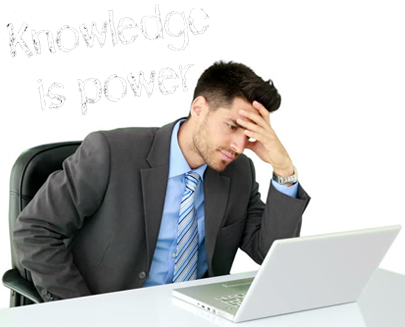 A raked hand is any hand in which the site "rakes" money from the pot. So, for example, if you were to play in a $1-$2 no limit hold 'em cash game, those hands would be raked and count towards your bonus. If you signed up for a tournament however, none of those hands would count.
So, you might utilize a bonus code that matches your deposit 100%, but the fine print will explain the requirements you need to meet to actually receive the bonus. To put it in an example, if you deposit $50, the fine print might stipulate that you need to play 500 raked hands before your bonus is released.
Another line of fine print that may build upon the one just explained is the incremental way in which the bonus is dispersed. So, if we apply that to the above example, your $50 bonus might be incrementally released $10 at a time every time you hit 100 raked hands.
But fear not! Online poker moves quickly and, in many cases, tables will see an average of 70 hands per hour. This means that reaching the required number of raked hands might not take as long as it sounds.
Another important aspect that you might see in the fine print is that many of the deposits are one and done. A first time deposit bonus will not be valid if you attempt to use it again when replenishing your account at a later date.
Likewise, some "reload bonuses," as they are commonly referred to, may only be used once. Online poker sites are constantly offering new and exciting bonuses though, so don't be hesitant to pull the trigger on whichever one catches your eye when it's time to deposit again.
Additionally, there are a few other details and finer points that you will come across in the fine print of the bonuses. We've compiled a list of some of the most important ones for you to keep an eye out for…
Tips to Get the Best Bonuses
Now that you know which bonuses out there are the cream of the crop and what the fine print entails, you might be asking yourself how to go about finding the best bonuses the Internet has to offer. Don't worry about a thing, because much like the masseuse at the poker table, we've got your back.
Believe it or not, one of the best tools at finding the best bonuses is good ol' Google.
That's right, a simple Google search of the best available bonuses can actually yield you quite the return.
Taking it a step further, there are a number of great poker news sites out there. Not only does every site offer bonuses, as many operate through affiliate programs, but many news sites will rank some of the best bonuses currently out there while offering up detailed insight on each.
Another great way to seek out the ideal bonus is to ask other players. When you open an account, you have the ability to play free money games (something we will touch on shortly). Feel free to ask your tablemates if they have used or come across any great bonuses.
Simply put, the best tip for finding the top bonuses out there is research, research, research. Here are a few more great tips on how to get the best bonuses the online poker world has to offer…
Tips for First Time Online Players
So, you've picked your site and snagged the right bonus to help get you started. Now what? There are a number of ways you can get your feet wet; from jumping into a cash game to start racking up those raked hands, to buying into a tournament to take your shot at online poker glory.
However, if it's your first time, it may be best to pump the breaks a little and familiarize yourself with the game, the software and the various aspects of online poker that make it all it has cracked up to be before putting real money on the line.
But wait! There's one critical thing you MUST do before you take a seat at the table.
Picking the Right Screen Name
One of the biggest decisions any poker player has to make when opening an account online is picking the right screen name.
That's right. What's in a name? Everything, of course. There are so many ways to go about it. There are the names that come from clever wordplay using poker slang, there's the route of simply using your name or a variation of it or you can even pick something that makes you sound cool or intimidating.
Depending on what your goals are as a poker player, the right screen name can go a long way. Some of the games greats like Michael "The Grinder" Mizrachi or Tom "durrr" Dwan are known better by their online monikers than their actual names, and it has helped carve out quite a career for them.
Not looking to go down in history as a legend? The right name can still give you confidence at the table and make other players take note. After all, poker is a game, and here's your first chance to have some fun with it.
Play for Free First
One of the great things about online poker that isn't possible with the game's brick and mortar counterpart is that you can get started at absolutely no cost.
That's right, you can play for FREE!
If you've never played a hand of poker in your life, or if you've only dabbled with pennies at the kitchen table, the free money tables are the perfect place to start your online poker journey. You have the opportunity to better familiarize yourself with the rules, flow of the game, player tendencies, bet-sizing and maybe even make a few poker buddies—all without the pressure of having to lose a single dime in the process.
On most sites, the play-money games are often as plentiful as the real-money ones. With play-money games of all disciplines and even an entire slate of play money tournaments, these sites really offer a tremendous opportunity for new players to get fully familiar with all variations of poker and styles of tournaments before ever having to open your wallet.
All sites offer "freeroll" tournaments as well. A freeroll tournament allows a player to play for free, but have the chance at winning real money. Freerolls are great for any first time player to check out, and who knows, you might be able score a few bucks and be on your way.
Understand the Software
One of the most important things when playing any game is understanding the field of play. Whether it be a field, a rink or an arena, it's important to understand the intricacies of each. In the case of online poker, the software substitutes are the field of play.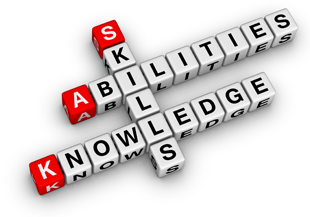 One of the first things you'll notice from site to site is how different the software is. Many players choose where to play based on which software they are most comfortable with. The right software can help you feel comfortable and more connected to the game, so it's wise to understand the software as well as possible.
When you log in, you will be brought to the lobby. Everything happens from here; game selection, the cashier section and table settings, any and all options will be found somewhere in the site's lobby.
While it's important to get familiar with a software's lobby and cashier section, it is imperative that you get used to the software's in-game operations. The last thing you want to do is mis-click a call when you meant fold or vice versa because you were unfamiliar with where the buttons were.
Every site is different and unique, so it's best to take the time to get acclimated to the software in order to avoid those mis-clicks or wrong bet sizes. Even the best of the best have mis-clicked a time or two, so it's nothing worth beating yourself up over if it does happen. Having a better understanding of the software is the best way to avoid costly mistakes and unwanted headaches.
Stay Within Your Bankroll
There are few things more exhilarating than sitting down at the poker table with real money ready to mix it up and put more cash in your pocket. When it comes to online poker, that feeling can grow exponentially with how quickly the game goes and how immediate the flow of money to your account can sometimes be.
But don't let the excitement get you in over your head. Any successful professional poker player will tell you that bankroll management is one of the most important skills in the game of poker.
The size of the games you choose, in terms of buy-in, should always be relative to your bankroll. What do we mean by bankroll? It's the amount of money with which you have to play. So, if you have $100 in your account, consider that your bankroll.
That means, if you look at your account and see a nice $100 sitting in there, a tournament with a buy-in of $50, while you can technically afford it, would not be seen as playing within your bankroll. Putting 50% of your bankroll on the line at once would be poor bankroll management and not something we would suggest doing. While the potential first place prize money might be very enticing, a loss would put a massive dent in your bankroll.
What are some tips for staying within your bankroll you ask? Take a look at this list and see how good bankroll management can lead to success…
The Differences Between Play Money and Real Money
Now that you've been fine-tuning your game and getting acclimated to the software through play-money games, you might be feeling the itch to go a little deeper in the water and start playing with real money. Just make sure you really know how to swim first before taking the plunge, as real-money tables can often times be vastly different than their play-money counterparts.
The differences between play-money and real-money games are both plentiful and, at times, quite drastic. One thing you will quickly notice is that even at the lowest of real-money stakes, the game becomes much more serious. Let's take a look at some ways in which that comes into play when sitting down at a real money table.
Strategy Practice
When making the shift from play-money to real-money, you might soon realize that many of your strategies that worked at the play-money tables aren't having quite the same effect when there is real money involved. No matter the stakes, real money makes players play a bit differently than they would at a play-money table.

When dealing with play money, there is no fear of loss or second-guessing yourself if you make a mistake. Sure, you lose some chips, but given that it's play money, it doesn't hurt at all. When there is no sting to the loss, players will often times throw caution to the wind and gamble it up a bit more.
Players going all-in for a ton of chips? Not going to happen when real money is involved. Players betting crazy amounts, or risking a ton of chips to win very few? Not likely to happen either. Chasing every flush and straight draw all the way to the end no matter how many of your chips are at stake? Also Less likely to happen at real money tables—unless the odds make it a potentially fruitful play.
The fact that things aren't realistic with play money makes the strategy involved somewhat null and void once some real coin is being wagered. That's not to say that you can't learn a thing or two from play-money tables. You just have to be on your toes and ready to adjust on the fly once you make the transition because just like you, everyone is trying to win more than they lose.
Learning the Software
Earlier, we discussed the importance of utilizing play money tables to understand the software. So you might be asking yourself, what else is there to learn? Believe it or not, there are a few things that increase in importance now that we've transitioned to real-money tables.
The real-money games will move at a faster pace, and as such, your knowledge of the software and some of the nuances of it that can help you act quicker become paramount. Some sites allow you to have a preset bet/raise amount when the action is on you. If you're a player that likes to be creative and raise it 2.2x the big blind whenever the action is on you, it helps to have that option set to save you time, and in some cases, math work.
In tournaments, the blinds change every few minutes, and as such, so too will your raise amounts. Having to do the math on 2.2x the big blind every time you want to raise at a different blind level is by no means a daunting task, but if there is a one-click option for it that can save you time and not eat up any of your time bank, than it is advantageous for you to have that already pre-set for you.
One nuance to the software you hope to find yourself getting used to is the "chop" interface. When tournaments get down to just a few players, or in some cases the entire final table, players have the option to chop the remaining prize money and end the tournament. While in many cases the chop interface will be pretty straight forward, it can always be intimidating the first time you're faced with the decision.
By this point, after hours of tinkering with play-money tables and dabbling in some real-money action, you should have a solid grasp on the software and how each one differs from site to site. There are a few more key elements of the software we want to draw your attention to however…
The Difference in Skill Levels
Poker players come in all shapes, sizes and skill levels. As you move up in stakes, the difference in skill level will often be quite noticeable. So too, is the difference in skill level when you make the jump from play money tables to real money ones.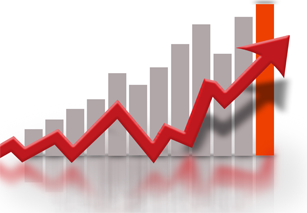 The introduction of real money is, in every sense of the phrase, a game changer. Right away, you are going to notice players have a better grasp of things like pot odds, bet sizing and more importantly, knowing when to fold.
While play-money tables are mainly filled with novices and first-timers, real-money tables have everything from players that are just one step above that ranging all the way to the game's elite. So don't be surprised when things that worked for you at the play-money tables don't seem to be having the same effect with real money.
People are more hesitant to put their chips on the line when the money is real. Play-money players can fire away without a care in the world and call their entire stack off on a low-percentage draw or a failed bluff. You're not going to see that when real money is at stake, as players have learned by now that those are not profitable plays.
Possibly the biggest skill set you will see at a real-money table versus a play-money one is awareness. Players are simply more aware of what works and what doesn't in the game and they will act accordingly. Being aware of the proper bet sizes and pot odds, being aware of position at the table and stack sizes—these are the things that are going to make a big difference early on and really distinguish real-money players from their play-money counterparts.
The Differences Between Online and Brick & Mortar (Live) Poker
While at the heart of it, it may seem as though poker is poker, that is simply not the case when comparing the live game to the online version. If you are lucky enough to live in an area where finding a casino or poker room is possible, then you know quite well just how different the two forms of the game can be.
If you've played a lot of live poker and are looking to get into the online arena, it is important to know just what some of those key differences are. On the flip side, if you've been clicking away at the virtual felt and have the urge to check out a live game at a casino, it's equally as important to understand the differences from that aspect as well.
Poker is poker, and the rules of the game do not change from online to live, but some of the finer nuances and subtleties may be a bit different. Let's take a look at some of the key differences to get a better understanding of how the two forms of poker compare.
How the Games Play
The setup is the same, as the rules do not change just because you have shifted from online to live or vice versa. What does change, however, is the flow of the game. In fact, it changes quite drastically.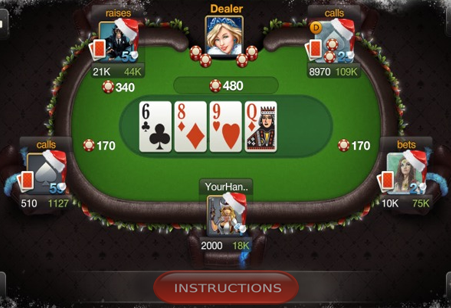 If you've grown accustomed to the speed of play of online poker, you can expect quite the culture shock when you sit down at a live table for the first time. While many online cash tables can see anywhere form 50-100 hands an hour, a live table is likely to see closer to 25 hands or so. Meaning, the pace of the game is much, much slower. Between the dealer having to physically deal the cards and players having more time to think, hands can take as long as 5-7 minutes to complete whereas in the online space, you can see 2-3 hands dealt in the span of a minute.
So, a live game requires a greater deal of patience, as you will experience much more downtime between hands, especially if you have folded early on. You will also notice that some of the strategies you employ online do not get the same results at a live casino.
For example, a standard raise size online of 2.5x the big blind is always enough to get the intended result. Bad hands will fold and generally, other players will respect the raise. Not so much in live poker. If you're playing a $1-$2 no limit hold 'em game and open with a raise to $5, you are all but guaranteed to get re-raised. In a live game at those stakes, that opening raise is almost always at least $10.
Additionally, players may be looking to "gamble it up" more at a live table. Often times, you will find people on vacation, tourists or people that generally don't make it to the casino all that often in a live poker room. What tends to happen with these types of players is that they like to get the most bang for their buck. If they're only able to play for a couple of hours, there's a good chance they're going to be taking more chances and playing a little bit more loosely because they don't want to spend the short time they have at the table just folding hands.
Online, however, players are usually playing from the comfort of their home. So even in instances where a player might only be able to log-in for a short period of time, there's no need to play fast and loose when they know they can pick back up anytime they want.
Volume of Tables
One massive difference between live and online poker is how many tables you can play at one time. In a casino or poker room, you are only going be able to play at one table, and that's it. You get one seat at one table. You are welcome to talk to a floor manager to see if they will allow you to join a second table, but chances are there's no shot. Players at either table aren't going to be happy with such a thing, and if there are players on a wait list looking to get a seat, you can expect that they will be not to pleased either.
Online poker, however, allows you to play at as many tables as your attention and reflexes will allow you to do so at one time. Some of the game's top online players have been known to play up to 20 tables at a time! We, of course, don't recommend trying to match this feat if you're just starting out.
Something to keep in mind when you're "multi-tabling…" In order to do so, you're going to have your bankroll spread across a number of tables. That means that if you hit a bad run of cards, your funds can be depleted much faster. But hey, at least there are plenty of deposit bonuses above to make reloading a little less painful.
Lower Stakes Can Be Tougher Online
There has long been a debate about which type of player is better—the live player or the online player. While it's a debate that has no end in sight, one thing is for certain: online players see many more hands than live players do. We mentioned above how many more hands an online table will see in an hour versus a live one, and volume of hands really is the best way for players to hone their skills.
With that being the case, you will notice that a lower stakes online game is often tougher to beat than a lower stakes live game. At an online table, you might find that most of the table has played thousands of hands already, making them a little bit sharper than one would be accustomed to coming across in a small stakes game.
In a small stakes live game, players will have, for the most part, not have as many hands under their belt. And as mentioned above, there might be a handful of tourists and passerby types taking a seat just to check out the action. Aspects such as those tend to make for a softer game than you're likely to find online for the same stakes.
The Social Aspect
Poker has always been a social game— A bunch of players sitting around playing cards and shooting the breeze. Not only is conversation a big part of the live game, but social cues and body language that might give away a player's hand strength come into effect as well. When you can sit across from someone and study their every movement, you can deduce some things about how comfortable they are with their hand that you otherwise wouldn't have if you couldn't see them.
Online poker offers quite the opposite ambiance. While you can talk to other players at the table via the chat box, in no way does it have the same social feel as the real thing. Likewise, there are no body language or verbal tells to pick up on when in a hand with a player, making it much harder to figure out the strength of an opponent's hand.
There are, of course, other ways in which the two games differ. Here's a list of some of the less blatant differences between online and live poker…
Get Started Today
Now that you have all the info you need to be a force to be reckoned with in the world of online poker, it's time to get started and get in on the action. We've given you a list of our top rated sites, the best bonuses on the market and have even thrown in a few tips and tricks to make sure your foray into online poker is a profitable one.
Read Our Reviews
Earlier, we gave you a link to our top rated poker sites to give you an idea of what's out there, but we didn't want to overwhelm you with in-depth reviews of each right out of the gate. So before getting started, take a look at our reviews of the different sites available…
Creating an Account is Easy
One thing online poker sites make easy for you is the sign-up process. Remember earlier when we talked about the importance of picking the right screen name? Have you been thinking long and hard about it while reading this article? Good, because now's the time to open your account and let that new moniker become a thing of legend!
Once you have filled out all of your pertinent information (name, address, phone number, etc.) and have chosen your screen name and avatar, you are good to go.
Be sure to check back with us often, as we will be regularly updating players on some of the newest bonuses and promotions these sites are offering. For now, good luck!
Shuffle up and deal!